Without these global platforms, luxury watch brands will need to rethink their product strategies for the year, and fast.
[Updated on 2nd March] Baselworld joins the slew of event cancellations in 2020 as the latest and probably final watch event to be pushed to 2021 in light of the Covid-19 epidemic that's spreading across the world.

The announcement was made on 28th February via a press release published on the Baselworld website. This decision follows the ban of large-scale public and private events issued on the same day by the Swiss federal and cantonal authorities.

As it comes into immediate effect and will apply until at least 15th March, the ban has also impacted the 2020 Geneva International Motor Show, which was meant to take place from 5th to 15th March. Its announcement came just three days before the event was to open its doors.

In lieu of a global platform such as Baselworld and Watches & Wonders Geneva, brands are swiftly rethinking their product strategies for the year, with regional presentations the likely solution for many.

[Updated on 27th February] Watches & Wonders Geneva cancels its upcoming edition initially planned from 25 to 29 April.

In a news release circulated to the press on 27 February, the organisers of Watches & Wonders Geneva confirms it will not be carrying on with the show, as well as its 'In The City' program, due to the worldwide spread of the COVID-19 coronavirus.

Infected cases has surged to 400 in Italy, currently the worst-hit country in Europe. Austria, Croatia, Greece, Norway, Switzerland, Georgia and North Macedonia have also reported first cases of the virus.

Moving forward, the Fondation de la Haute Horlogerie will focus on the 2021 edition.

As of 3 February, luxury watch enthusiasts and industry professionals who had been patiently waiting for the Swatch Group's 2020 launches would have to wait a little longer. In a formal letter distributed via email to its attendees all over the world, the Group announced that its Time To Move watch summit would be cancelled in light of the coronavirus outbreak.

It would have been the second edition of the Swatch Group's Time To Move summit. The first one in 2019 was a resounding success, conducted at each of the brands' manufactures across various parts of Switzerland, with the exception of Glashütte Original which staged an interactive exhibition at the Starling Hotel Geneve.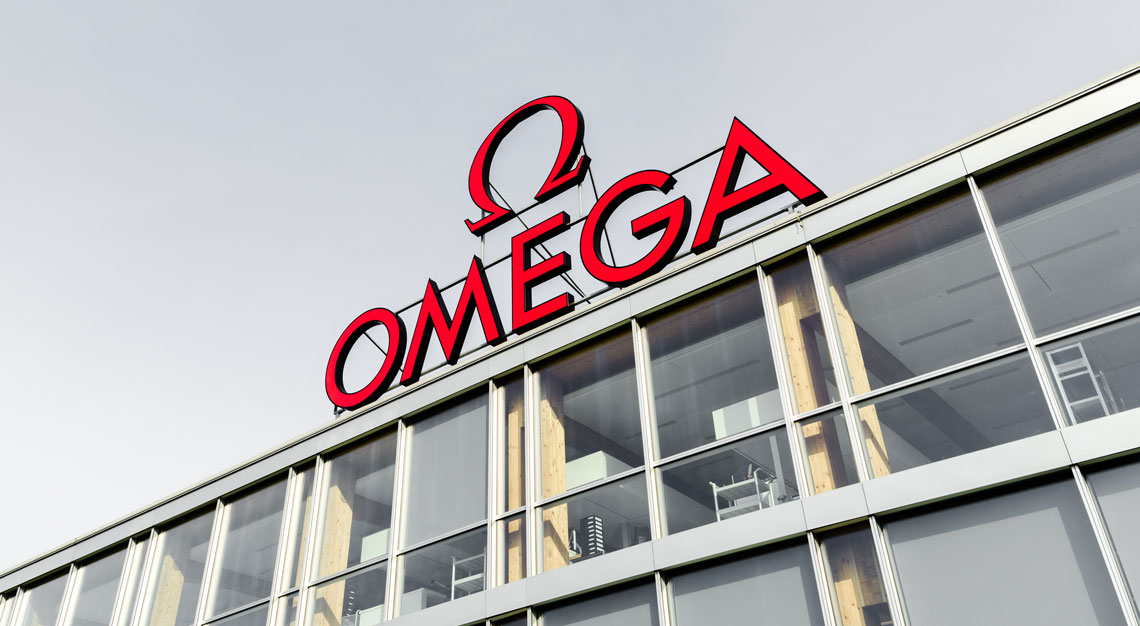 Without this platform, which was due to take place between 4 and 6 March in Zurich, all of its six luxury brands will be considering regional presentations at key markets carried out on a smaller scale at a later date. Brands represented at Time To Move include Breguet, Blancpain, Omega, Jaquet Droz, Harry Winston and Glashütte Original.
But Time To Move by the Swatch Group wasn't the only cancellation in the watch enthusiast's calendar of events.
A String of Cancellations
Japanese luxury watch brand Grand Seiko on 12 February announced that its annual Tokyo Summit will also be canned, citing government-advised cancellation. The company along with sister brand Seiko withdrew from Baselworld in November 2019 because the new dates were deemed too late in the year for its product launches, and 2020 is expected to be a milestone year for Grand Seiko.
Grand Seiko had big plans to celebrate its 60th anniversary at the summit. But amid fears and uncertainty related to the coronavirus outbreak, which has yet to show signs of containment, it had little choice but to cancel the show.
Time To Move and the Grand Seiko Summit are just two of the year's trade events to be cancelled, downsized or rescheduled because of the coronavirus, now renamed Covid-19.
On 12 February, the Mobile World Congress in Barcelona cancelled after key exhibitors such as Nokia, Amazon, Cisco, LG, Sony pulled out of the show. Major Chinese exposition, the Canton Fair in Guangzhou, which expects more than 25,000 exhibitors and about 200,000 buyers twice a year, has also been suspended until further notice. The art world's premiere event, Art Basel, also cancelled its Hong Kong edition for the same reasons.
Many more concerts, performances and sporting events around the world have been shelved.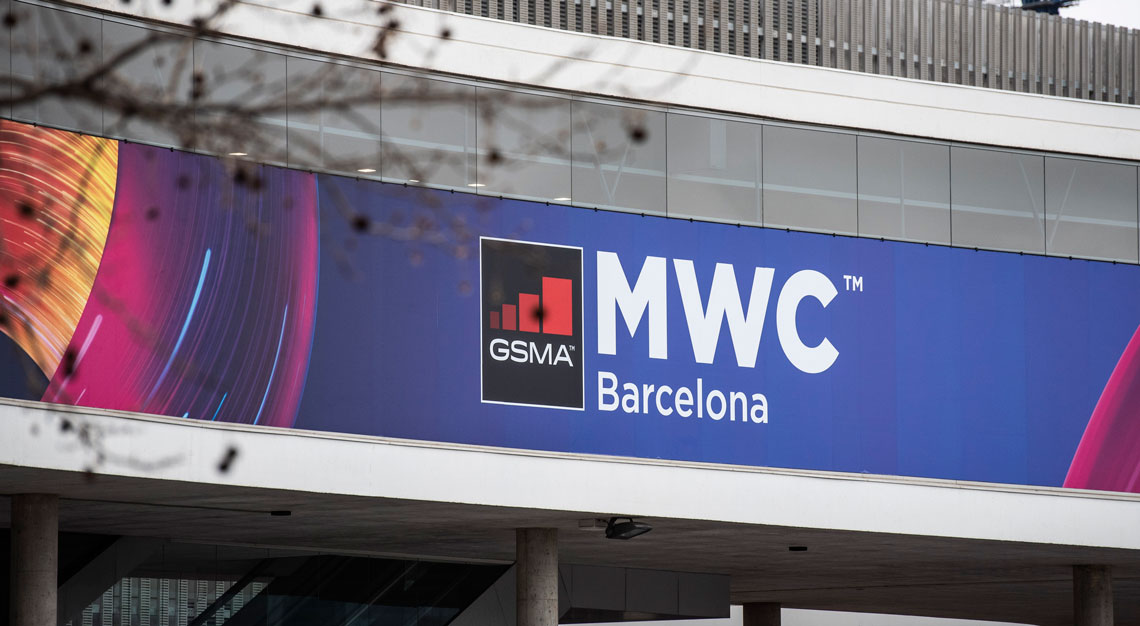 But even for the shows that do go on, the outlook remains grim. Exhibitor withdrawals continue to plague the event organisers across all industries.
The Singapore Air Show for instance carried on as planned from 11 to 16 February even as more than 70 exhibitors including major players Lockheed Martin and Bombardier pulled out just days before the show began.
Baselworld
Baselworld, the world's biggest watch and jewellery event, is also sticking to schedule even though it has much more to overcome than the deadly coronavirus. Its latest blow came on 11 February when Bulgari, worried by the impact of the epidemic, decided to sit out the 2020 edition. After all, it had already presented its 2020 collection at the inaugural LVMH Watch Week that happened in January in Dubai.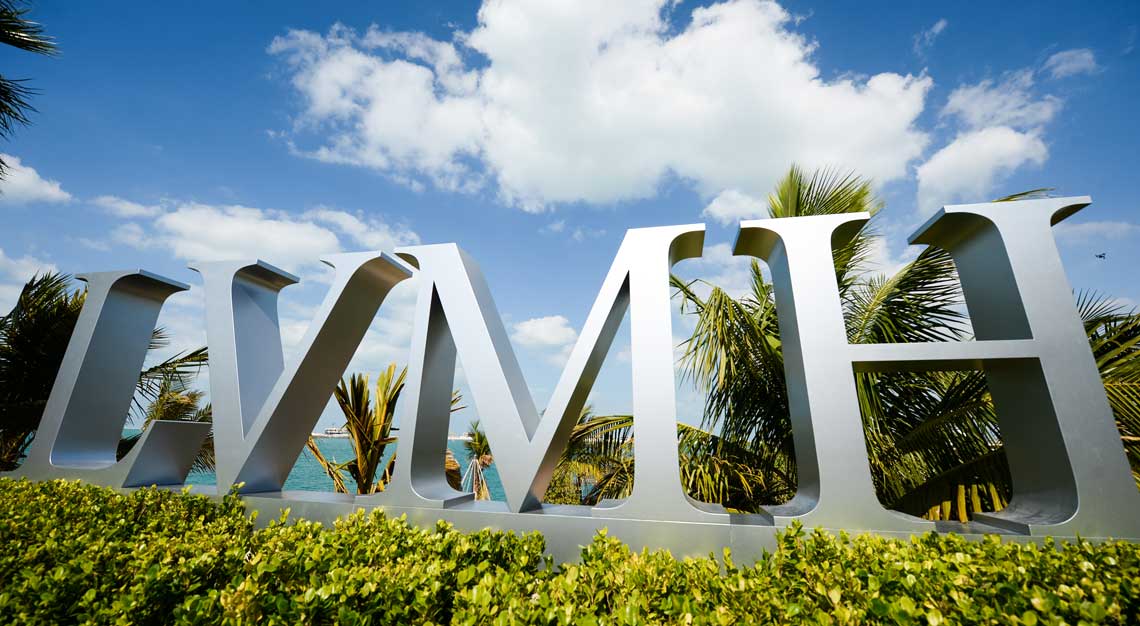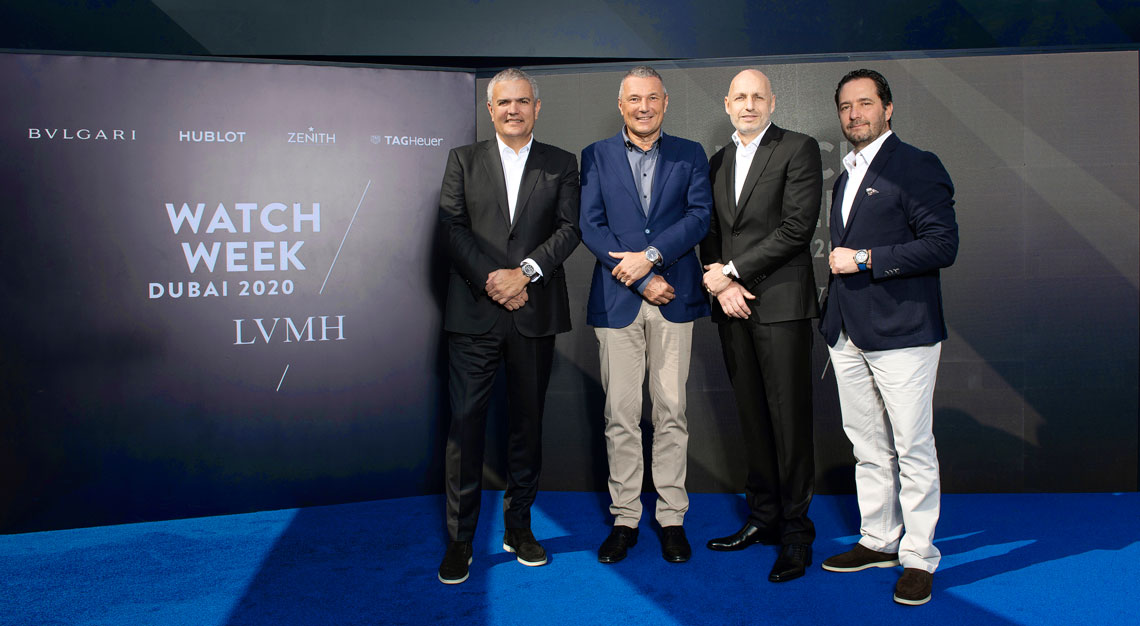 The rest of the LVMH brands – Hublot, Zenith and TAG Heuer – chose to remain at Baselworld. Along with Rolex, Patek Philippe, Chopard, Chanel and Bell & Ross, they are set to take up prime location at Hall 1.0.
Other key luxury brands that have stopped exhibiting at Baselworld include Seiko and Grand Seiko, Breitling, Corum, Raymond Weil, and of course the Swatch Group. As of 25th February, Citizen and Bulova have also pulled out.
But the game is not quite over for Baselworld. The 2020 edition promises to be more than just a trade show for industry insiders. Listening to the market and taking pointers from the 2020 Dubai Watch Week in January, managing director of Baselworld Michel Loris-Melikoff pledged to revitalise the event with new features.
For the first time, Baselworld welcomes auction house Phillips in Association with Bacs & Russo who will curate a selection of vintage timepieces and extraordinary watches for a special mini-exhibition.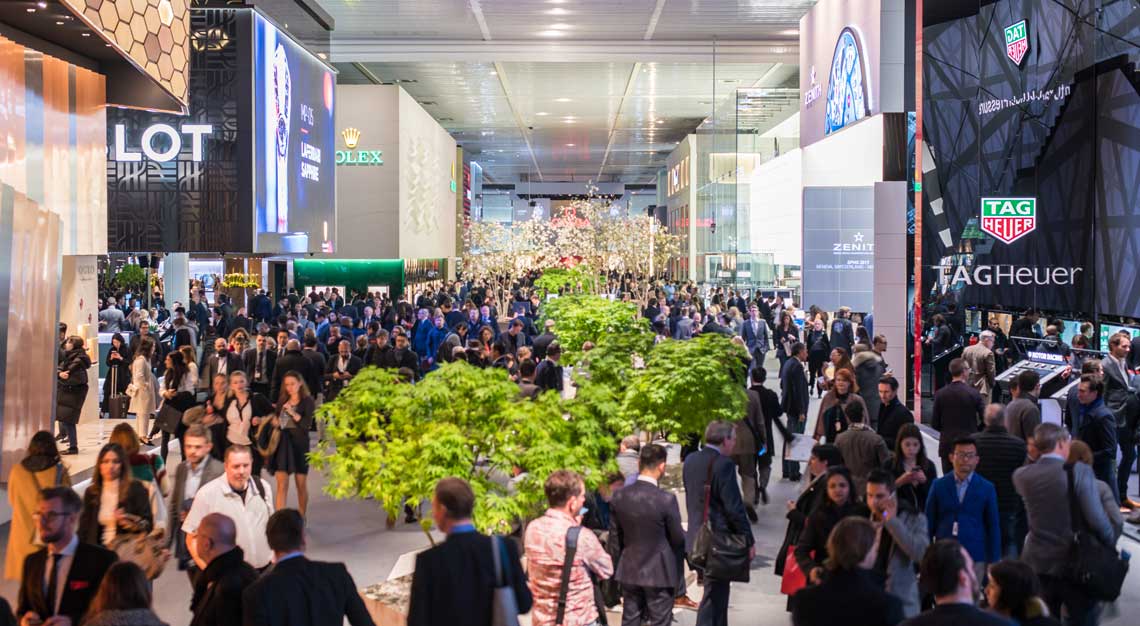 The Time Aeon Foundation will also be given an open space in the heart of Hall 1.0 dedicated to showcasing the art of traditional watchmaking. Workshops on watch decoration will also be held and led by master watchmaker Michel Boulanger, who made a prototype timepiece with Greubel Forsey and Philippe Dufour for the foundation.
Watches & Wonders Geneva
Meanwhile, Switzerland's other famous watch event, Salon International de la Haute Horlogerie will also continue as planned. Renamed Watches & Wonders Geneva, the event has been lauded for its sharp acumen in staying relevant in an era dominated by digital technology and social media.
Setting up Carré des Horlogers for instance reinforced its role as an event for watch connoisseurs. Renaming to Watches & Wonders also allowed it to focus on horology as an art and an industry, rather than just the latest new products.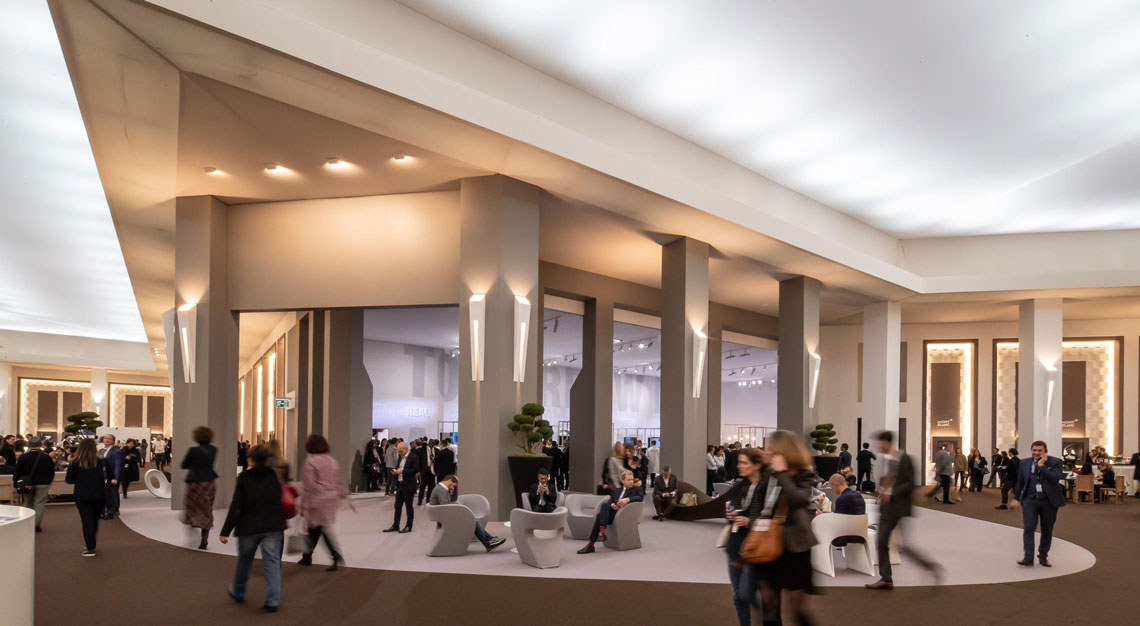 Yet W&WG had also seen its fair share of brand departures. Van Cleef & Arpels gave up its corner booth which went to ultra-luxury niche brand Bovet in 2018. Since 2019, Richard Mille, Audemars Piguet and later on Greubel Forsey no longer exhibit at the Palexpo.
In their place, independent brands H. Moser & Cie and MB&F will step out of Carré des Horlogers to occupy the larger booths.
Watches & Wonders Geneva is happening between 25 and 29 April, with Baselworld following immediately after, 30 April to 5 May.
For these events, as well as others such as the Geneva Motor Show in March and even the Tokyo Olympics in July, visitor numbers will be the next challenge.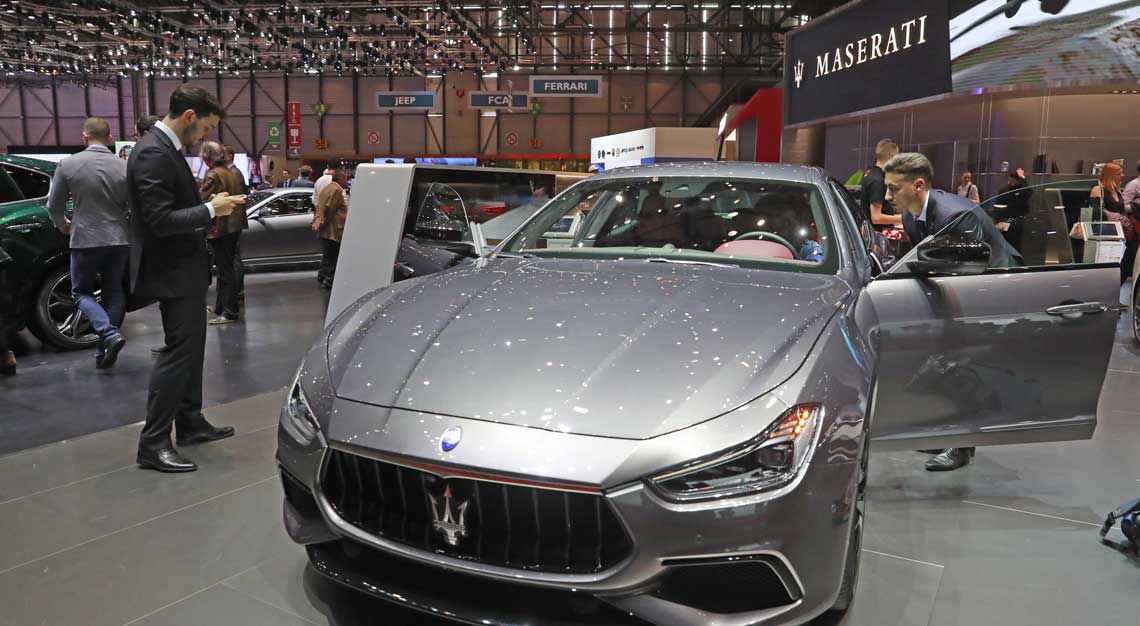 Since China increased its stake in the luxury market, the shows have welcomed increasing numbers of Chinese retailers, customers and media each year. But for 2020, their numbers are expected to decrease sharply as a result of travel restrictions imposed by governments worldwide.
If the situation doesn't improve, the exhibition organisers should consider alternative platforms to reach Chinese audiences. Promotions via Weibo and WeChat, and 'live' product presentations could help take watch fairs to the next level.
With less than two months till the shows begin, organisers have to react quickly if they want to find the right solutions, so it's full-on crisis mode now. But there is much hope yet, because if there's one thing the Swiss watch industry knows apart from creating beautiful timepieces, it's how to weather a crisis.