From gin and tonics with George Daniels to assessing Andy Warhol's personal collection, she's seen it all
When asked in a recent exclusive interview with Robb Report to name the highlights of her long career at Sotheby's, Daryn Schnipper, chairman of the international watch division, had to pause to think about it. It's a tough question since she has been at the auction house for 42 years and counting, during which time the collectors' market and the watch industry itself have changed dramatically. After a minute, she recalls the following: Selling the Patek Philippe Henry Graves Supercomplication—twice—and meeting Pete Fullerton, the grandson of the man who commissioned it; going to Andy Warhol's house to assess his collection following his death, and then taking telephone bids from Bianca Jagger during the sale; and her first time tasting a gin and tonic, made for her by watchmaking superstar and longtime Sotheby's consultant George Daniels during a visit to his home in England.
These recollections only scratch the surface of a career that has unfolded against the backdrop of an industry no longer recognisable from the one that existed in 1980 when Daryn joined Sotheby's.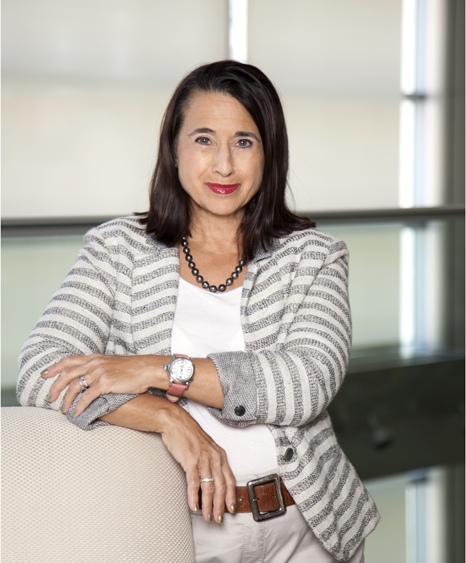 "Knowing George Daniels was a huge highlight," she says. "I had my first gin and tonic he made for me at his house. I sold the Space Traveller II, his personal watch, twice. Once in 2012 and again in 2017 for twice the amount (US$4.3 million)."  The Space Traveller is a multi-complication pocket watch, with double-wheel escapement, mean solar and sidereal time, an annual calendar, age and phase of the moon and the equation of time. Daniels made the first one for himself but was persuaded over dinner to sell it to a collector, and then, because he regretted selling it, he made the Space Traveller II with the addition of a chronograph. His will specified that it be sold by Sotheby's following his death in 2011. Before that, Sotheby's had also sold the Space Traveller I, first in 1988 and again in 2019.
Daniels was a longtime consultant for the watch department. "He came with us to meet clients and serve as an expert," says Schnipper. "I think he was under-appreciated at the time because he was independent, which was considered very radical. People felt you had to have a whole fabrique behind you, a whole company. It takes 33 different trades to make a watch, and he did it on his own. He made 23 pocket watches." She qualifies this by pointing out that his genius was not lost on other independents, who have since become stars in their own right. "F.P. Journe was a fan, as was Stephen Forsey of Greubel Forsey," says Schnipper. "George was like the revolutionary. Because of him, they gained acceptance."
Daryn's path to Sotheby's was serendipitous. She studied journalism in college, but in the summer after her junior year, took a job with watch dealer and collector Abe Secofsky, a friend of the family. "I found him fascinating because he was traveling all over the world, and at the time, he was writing a book about the watches owned by King Farouk of Egypt." Farouk was ousted from Egypt in 1952, and in 1954, the new government commissioned Sotheby's to sell his vast hoard of Rolls Royces, diamonds, silk shirts, pornography (one of the world's largest collections) and watches, including a slew of Patek Philippes.
"I had to go to Sotheby's to research the Farouk watches … to find out where they ended up, which ones came up again and for how much, etc., and it exposed me to a whole new world," says Daryn. "At first I thought, well, watches, I mean, I'm more interested in paintings than watches, but I guess I could start there and then I can probably go to another department, which I probably could have." But she ended up sticking. "I thought, oh, this is really cool. And the rest is history. I started as a watch cataloger and then built the department."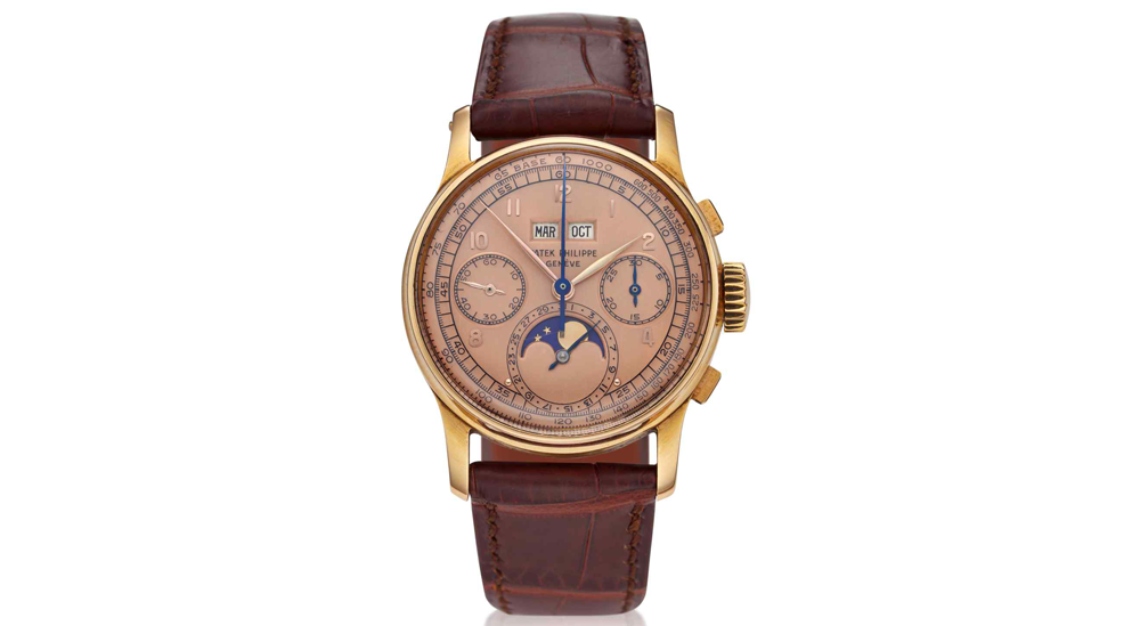 At the time, it was all about pocket watches. There were very few mechanical wristwatches being made because of the quartz crisis, and vintage pieces weren't yet highly valued. "Watches were often lumped in with silver vertu, in catalogs that also included things like chess sets. If a gem-set Cartier or Van Cleef & Arpels piece came in—considered valuable because of the gemstones—it would be sent right away to the jewellery department," she recalls.
"It was a scandal when anyone tried to sell wristwatches, because the old guard looked down on them and said, this can't last. It's just a fad. And I can understand that because when you see things like the Graves, you think of it in a category of its own," says Daryn. "I remember around 1980, after I'd been at Sotheby's only a few weeks, my boss, Kevin Tierney, was going on holiday, and I said, Kevin, what if somebody brings in a wristwatch? And he said, 'oh, well it really depends on who the maker is … but something's definitely happening with that.' "
He was right, but it didn't quite happen until around 1986 or '87, and it was a mixed bag in contrast to today when Patek Philippe and Rolex dominate watch sales. "There were Pateks and Rolexes, but there was also Universal Genève, Movado, everything … we were all trying to figure it out, what people wanted, what they were interested in. There were no books on wristwatches yet. We were all learning together, really, the dealers and auction houses. In those days we didn't even talk about Patek reference numbers. We didn't differentiate between a round Patek or a rectangular Patek or if it was a chronograph with round buttons or square buttons. They kind of all brought the same price."
Daryn recalls a visit from a watch dealer in 1985, who came in with a bag of Rolex Daytonas, including several of what would later be called Paul Newman Daytonas (back then, they were called "exotic dials"). He wasn't there to sell them, just to show her. "A lot of these watch guys put their watches in plastic bags, like Ziploc bags, and there he was with this bag of Ziploced Daytonas, and I remember saying, what are you going to do with these? And he says, 'Oh, you'll see, you'll see.' I don't even think we started putting them in sales until around 1990."
It was also around that time that Daryn noticed people starting to flip watches. "I think it had to do with Patek Philippe issuing its anniversary models in 1989, and there were waiting lists at Tiffany's. Prices at auction were just starting to bring more than the retail prices. Then we started seeing [Patek Philippe Ref.] 1518 prices going up monthly."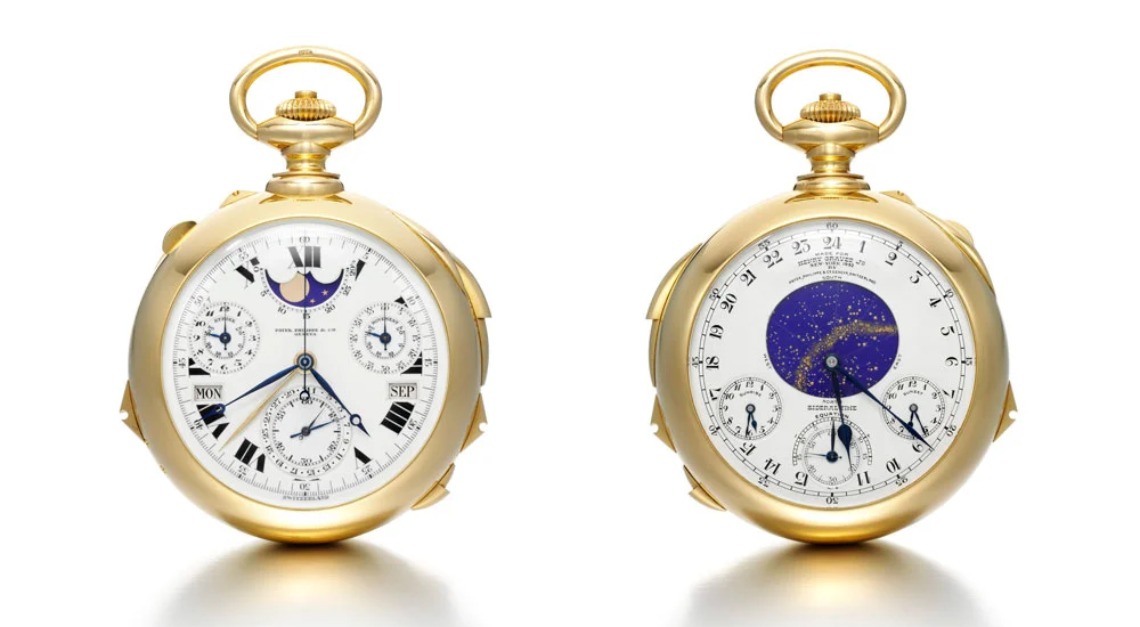 When asked what grail watch she'd like to take to auction, she cringes. "First of all, I hate that term," says Schnipper. "And I came up with it because I was talking about the Graves. That's the grail." Henry Graves Jr., a prominent New York banker, famously competed with auto magnate James Ward Packard to collect the most complicated watches. Graves's great triumph was the 1933 Supercomplication, which he commissioned from Patek Philippe. It combined 24 complications that had never been seen in the same watch, including a Westminster chime, perpetual calendar, moon phase indication, sidereal time, power reserve display, indications for sunset and sunrise times and the night sky over New York City.
In 1969, industrialist and watch collector Seth Atwood purchased the Supercomplication from Graves' grandson, Pete Fullerton. In 1999, Sotheby's sold it for US$11 million, and then again in 2014 for US$24 million. Both sales set records for the highest price paid for any watch at auction (broken in 2019 when the Patek Philippe Grandmaster Chime sold for US$31 million at an ONLY charity auction to support Duchene Muscular Dystrophy). But the Graves Supercomplication still holds the record for any pocket watch.
If she had to pick another grail, it would be the Marie Antoinette, one of the most intriguing, and still one of the most complicated pocket watches ever made. The perpetual calendar, celestial time, minute repeater, thermometer chronograph pocket watch was commissioned from Breguet in 1783 by Swedish count Axel von Fersen as a gift to his lover, French Queen Marie Antoinette. Breguet started working on it in 1783 and didn't finish until 1802, nine years after she was executed—an admirable display of perseverance and dedication, considering the demise of its intended recipient. The watch changed hands several times, eventually finding its way into the collection of Breguet expert David Salomons in the 1920s. His collection was eventually donated by his heirs to the LA Mayer Institute for Islamic Art in Jerusalem, from which the watch was famously stolen in a 1983 burglary. At the time, it was valued at US$20 million. A decade later, it was said to be worth US$30 million. The watch was recovered in 2007 when the wife of the thief attempted to sell some of the stolen pieces after his death. The entire collection was returned to the museum, where it still resides.
When asked what she thought the Marie Antoinette would be worth today, Daryn replies, "Much more than the Graves, I think."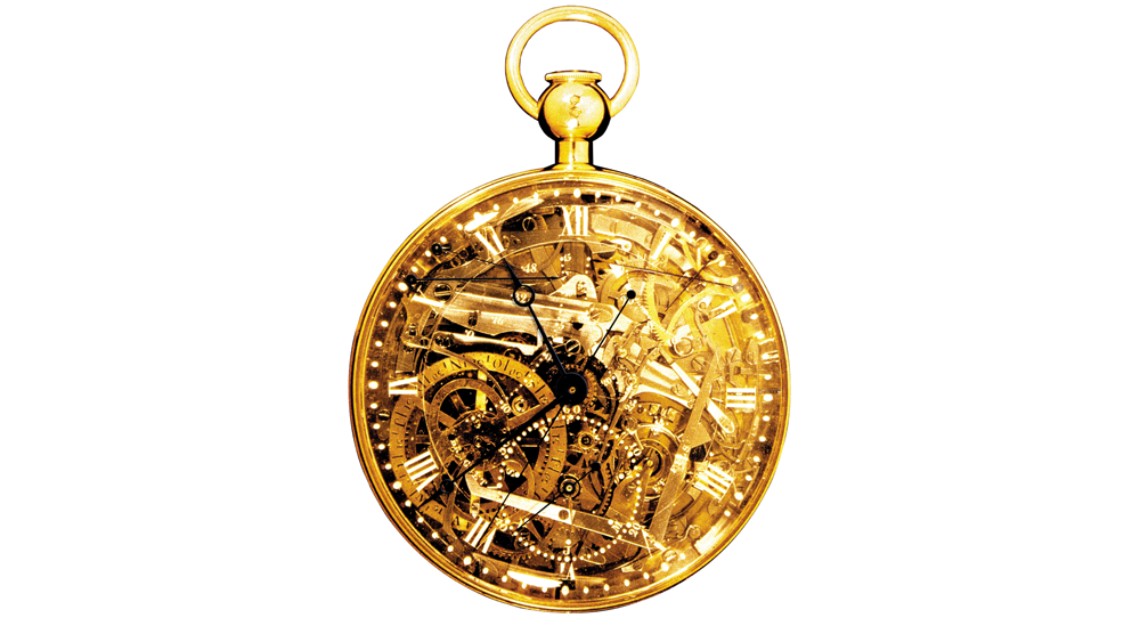 As for her personal collection, Daryn is modest. On the day we meet, she is wearing a Fitbit, but admits she does have "a small collection"—an Audemars Piguet Royal Oak, an early Patek Philippe Calatrava in steel with a pink dial from the 1920s; a Rolex Submariner 5512; a Rolex Daytona 16520; and a Cartier Tank from the '70s.
"I find it's impossible to collect," she says. "When you're surrounded by these great things, you want only the top… I feel like we're the caretakers."
This article was first published on Robb Report USA