Since taking over the reins at Hublot over a decade ago, CEO Ricardo Guadalupe has been relentlessly pushing for greater innovation
Even at its most restrained, Hublot watches emanate ostentation. Its latest Classic Fusion dress watch, for instance, dominate the wrist with a porthole-inspired cases, polished edges and a captivating dial gleaming with crystalline gold. It is an aesthetic that lends itself better to, say, a Dolce & Gabbana outfit than an Ermenegildo Zegna suit. And at its most flamboyant, Hublot aims for the extreme. Whether in design or mechanics—oftentimes, both—Hublot watches stand out because they are, in the words of its CEO Ricardo Guadalupe, "a bit crazy".
The luxury watch business did exceptionally well last year. Why is this so?
Part of the reason for this was an influx of young customers, especially from the tech industry. We are talking about guys who got rich during the tech boom and went from having zero to millions of dollars. But as we know, the tech industry is going through a correction phase. So, the people who had US$100 million to spend last year have US$40 million this year. That said, there is still a lot of wealth within this group of consumers.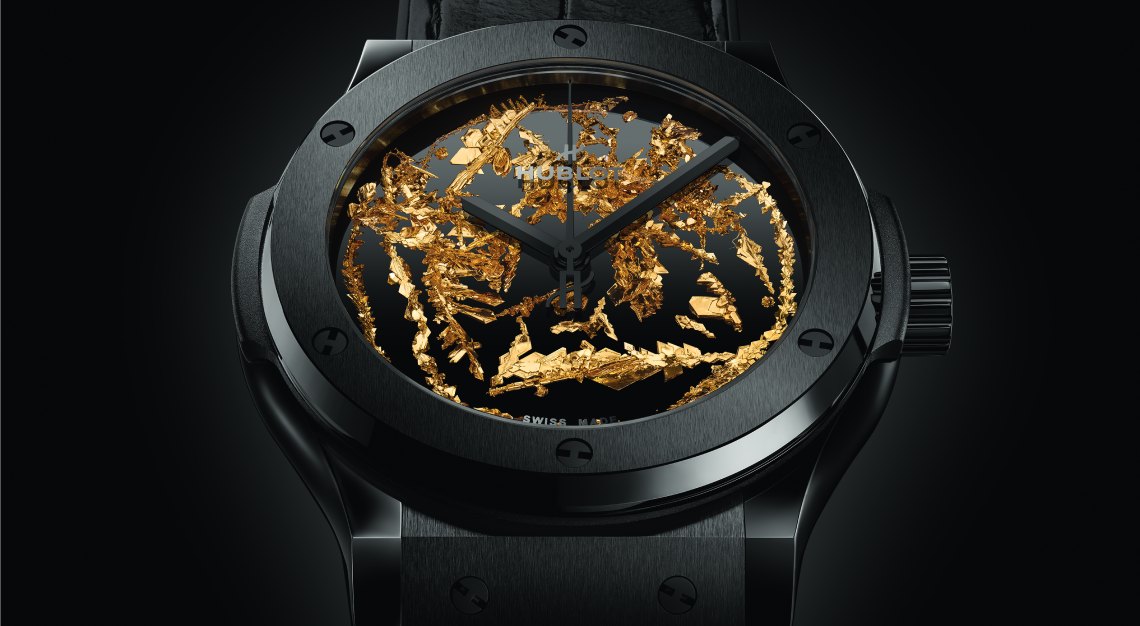 Do think this is a bubble and will it burst?
I think so, especially with certain models from some brands. The inflated prices (in the secondary market) are going down but they are not back to normal yet. Also, we hear of crazy delivery times for some watches. Making a customer wait six years for a 'basic' model? That is difficult to understand.
What do you think are the three most important innovations that express Hublot's 'Art of Fusion' motto?
For a start, the pairing of rubber with gold from 1980. The combination was deemed as exotic then for a luxury watch. Today, this is a part of the watchmaking lexicon. Our proprietary alloy, Magic Gold, is another. It is the world's first scratch-proof 18K gold alloy. Last but not least, our in-house UNICO automatic chronograph movement. It is incredibly challenging to make an in-house chronograph movement from scratch—more so than a tourbillon, in my opinion.
How do you deal with the pressure of constantly having to come up with something mind-blowing and creative?
That is what we do. And that's why I surround myself with a very strong team that prides ourselves on innovation and creativity. We also invest very heavily in research and development at all levels—more so than other brands.
As Hublot's CEO, you have this crazy vision. How do you convey this vision to the team to make it a reality?
I am the magician and I never reveal my secrets! The truth is, I have very good and talented people in every different departments. For instance, my director of research and development, Matthias Buttet, is a guy with crazy ideas, which is fundamental to what we do. Of course, some projects will not come to fruition, but we have to try. If say, one R&D project out of 10 comes to life, it is a good thing for us.