In this Happy Hour with Robb Report session, IWC Schaffhausen's creative director Christian Knoop takes us on a personal journey through the origins of this year's Portugieser collection and more. This live series continues with another episode (2 June 2020, 7.30pm) with Max Sirena, team director skipper of the Luna Rossa sailing team and friend of Panerai. Register here
In a stellar year for IWC Schaffhausen, the brand debuted their Portugieser collection to a virtual audience due to the COVID-19 situation. For a collection which was birthed by the request of two Portuguese merchants back in 1939, the Portugieser (so named for the nationality of the first clients) has evolved to become one of the most recognisable collections under IWC Schaffhausen. Its generous case shape has allowed for plenty of watchmaking creativity to be injected into the collection, and this year is no different with the introduction of the novel Moon and Tide complication joining a distinguished family comprising the chronograph, perpetual calendar and tourbillon complications.
In this webinar, Knoop joins Kenneth Tan (editorial director of Robb Report Malaysia) from his home at Schaffhausen on a sunny spring day, and talks about watchmaking in a time of pandemic. Knoop then walks us through a day in the life of a creative director, his journey through industrial design which brought him to his 12-year (and counting) stint at IWC Schaffhausen, and lets us in on how this year's Portugieser collection has spawned a breadth of lateral partnerships with Solaris Yachts of Italy and designer swimwear brand Orlebar Brown.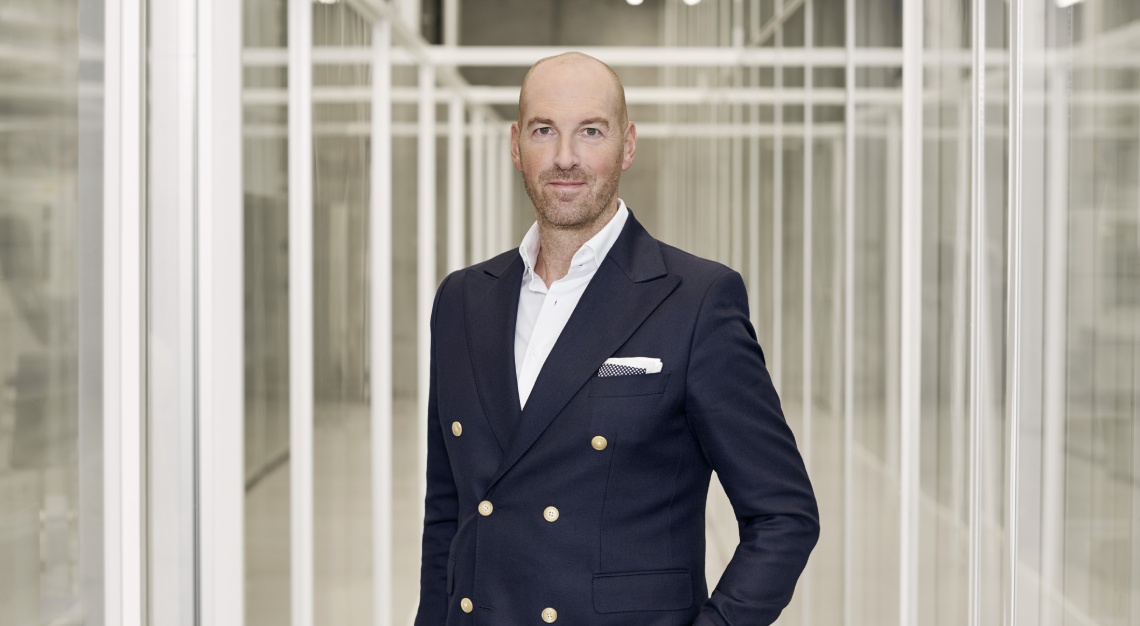 How has this year's pandemic changed the way you are introducing your novelties?
One of my yearly highlights has been the fair in Geneva to meet everyone in person, and to present what we have been working on. So as designers, that's usually an exciting moment. But under these circumstances, we try our best with different and creative ways. We just had our first virtual Watches and Wonders collection launch, and we are finding sessions like these helpful in establishing a certain proximity with our customers.
How has work life changed for you as a result?
The situation is global so we are affected across all our entities. At headquarters, we have established safety measures to secure our people with a system of working in shifts, and at home for the non-production workers. I have to go into the office to speak with the design team – some of whom have been working remotely – but you can imagine that in design, you have to also see and touch the products.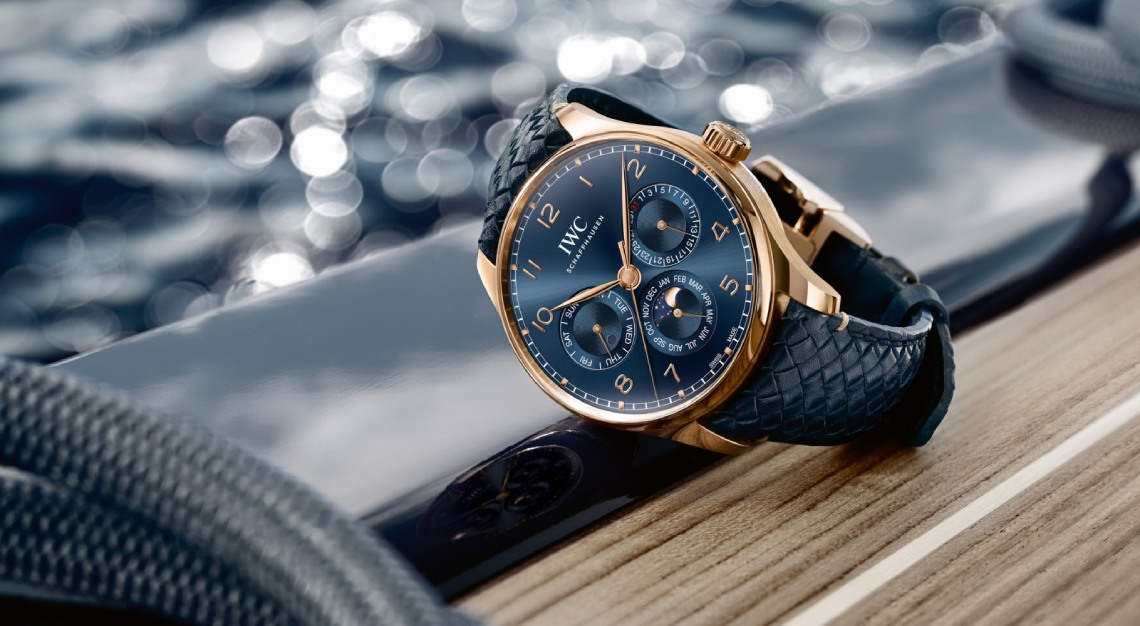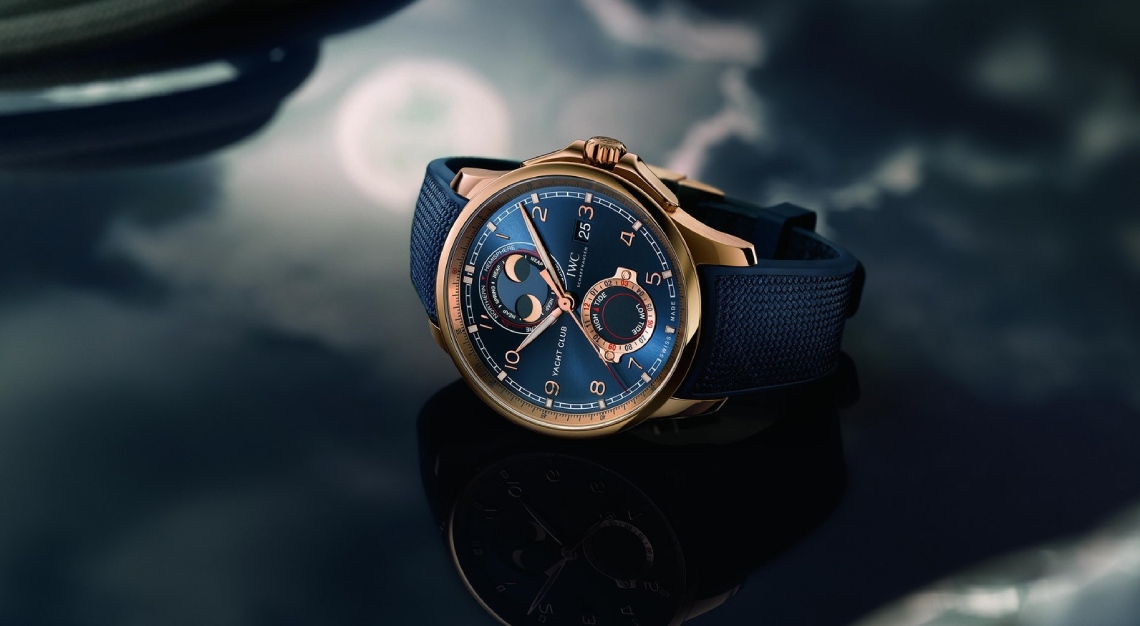 On the subject of design, take us through how you got started on this career path?
My background was in industrial design. I studied it in Germany and worked at a couple of international consultancies in product design and brand consultancy. I was working in very different industries and products ranging from furniture and consumer electronics to medical appliances and even aircraft materials. So up till then, I was doing a lot apart from cars and watches. I really started on watches at IWC 12 years ago and it has been a real game-changer. It sparked my interest in this product and the watchmaking world, and I'm still fascinated at how powerful this feeling is. The watch is both a technical product but also possesses a long history and background. And the more we go on our quest to design the perfect piece, [the more] we learn about this industry and meet clients. Through them, we discover how much emotional depth is tied to these watches. [They are] very close not only to their wrists, but also their hearts.
What has been most thrilling about working with this year's Portugieser collection?
This collection has been part of our brand history for more than 80 years, so we had an important obligation and a great chance to take the next step. With our new manufacturing centre, we have established new standards in production which allows for an eight-year warranty. And so we wanted to take this Portugieser collection – which was always about IWC's watchmaking – to make a statement as a watchmaker in terms of new movements, built into a very pure design.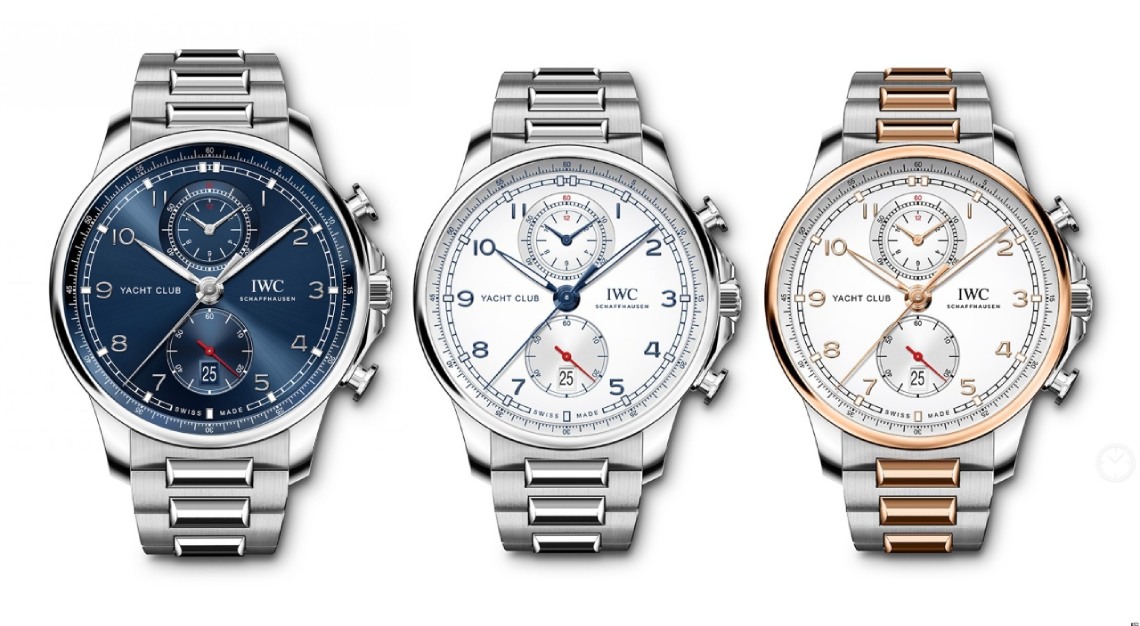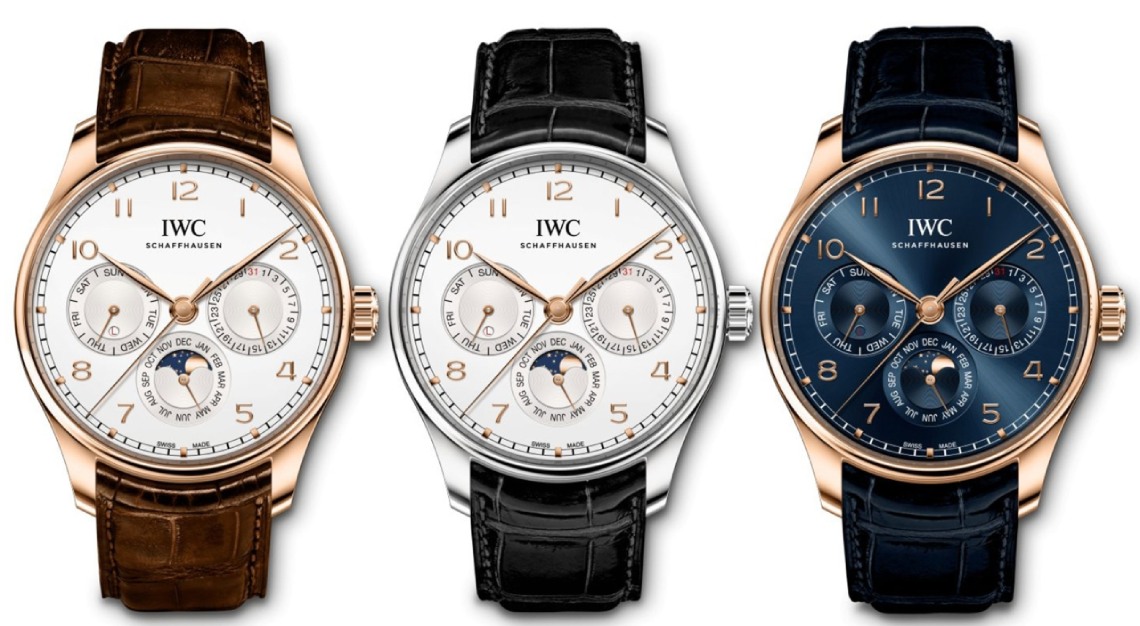 We've had great success with the perpetual calendar and one of the highlights this year is how we have a new version, slightly more variable and smaller in size with a 42mm case instead of the usual 44mm. The fact that the Portugieser has always been associated to sailing and navigation also helped us achieve the next level with the Portugieser Yacht Club chronograph. We've balanced the dial with a new layout, and introduced a new metal bracelet exclusively on this Yacht Club. We've also introduced a new complication, completely new to IWC and unique in the market which is the Moon and Tide, which enriches the Yacht Club with spring and neap tides indication.
Here's a question from a viewer: How does IWC maintain its aesthetic flair in a time when newer and younger consumers are coming into the market?
There are two aspects. We want to clearly make a statement of the Portugieser as a timeless design. What you see in this collection is purity and clean lines, which appears very modern despite it being around for 80 years. By reworking the colour codes and adding some details, it looks fresh and contemporary – and with the Yacht Club, that is speaking to a younger clientele.
But next to that, I believe that in difficult times like now, people gravitate towards a proven design rather than fancy and crazy ones. And so in that sense, I believe that the personal comprehension among the younger clientele for classic, proven designs, is higher than before.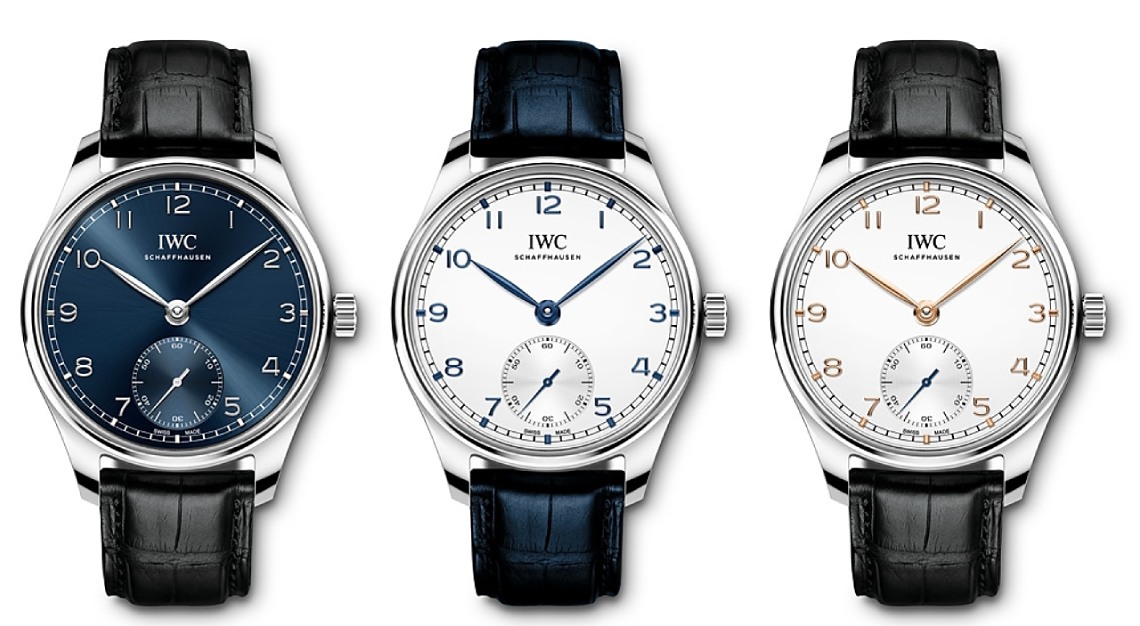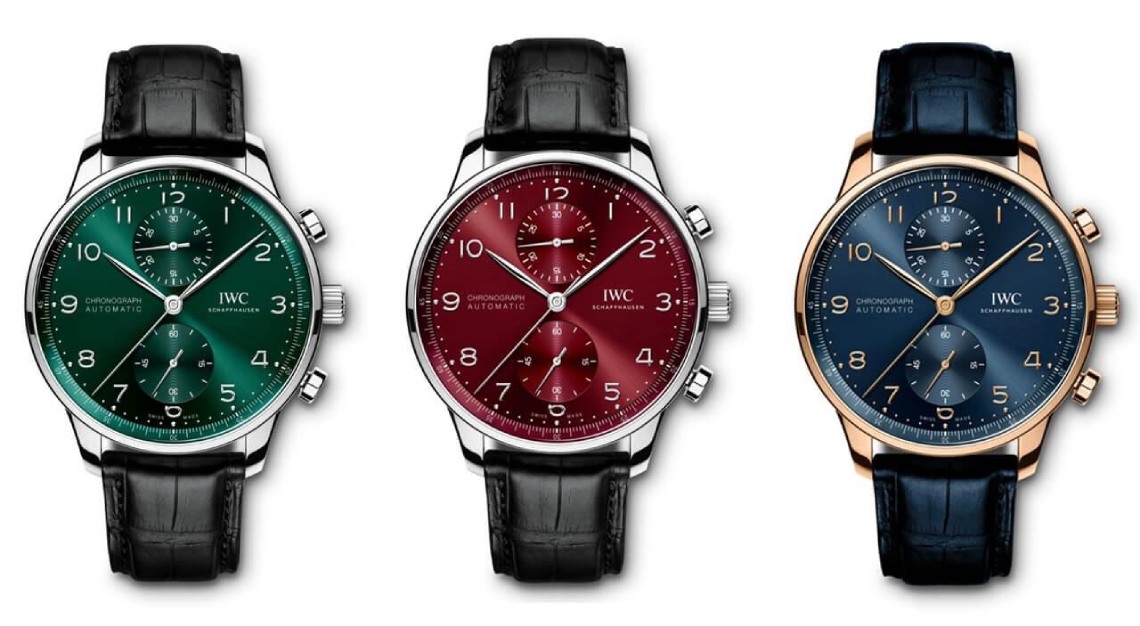 Another question we have received is that we are seeing some bold colours with the green and red dials in the chronograph. Will we be seeing more of such dials?
We started with some green dials through the last few years and on some special editions, as well as standard collections like the Spitfire and Portofino 34 automatic. We noticed that it was popular among the women who were especially attracted to the more colourful executions, and clean aesthetics. We also have a huge range of Santoni-coloured straps as well to complement this year's Portugieser Chronographs.
Still a question from the attendees, can you take us through this journey of designing the bracelet for the Yacht Club?
Yeah, I think for those familiar with IWC history, they recognise some lines and design aspects which come from various collections. We studied the assets in depth which we have as a brand and when it came to bracelets, we saw some very interesting designs from the '70s by Gerald Genta on the Ingenieur, some very interesting bracelets on the GST line of the '90s, and later on the Aquatimer with the recognisable H-link in the year 2000. So this H-link and the bracelets became our modern expression – we took these assets and adapted the proportions and finish to this year's Yacht Club to showcase its elegance and sophistication as a premium chronograph. The links were given a bit more accentuation, the H-links were satin finished and all this gave the Yacht Club range a very qualitative aspect within the Portugieser collection.
Before we end this webinar, can you share your biggest source of motivation having overseen your third Portugieser collection and closing out on your 12th year at IWC Schaffhausen?
I find it's still very motivating for my team and myself, to shape the future of such an incredible brand like IWC. I'm super excited that this job helps us take timepieces to the next level and to continue our fascinating history. We now have great partnerships in place for the 2020 Portugieser collection with Italian yacht builder Solaris [as well as] British swimwear brand Orlebar Brown. We still [haven't] run out of ideas, [and] we don't get bored because there is so much to discover and learn, especially from our customers and collectors. We meet plenty of people who have known IWC longer than I have, and have such amazing stories of the brand.