The Answers With… Fyerool Darma, a local artist who questions the Southeast Asian identity without revealing his own
From afar, it looked like a bizarre ski outfit: heavy, padded, and decorated with clashing prints all over. Get closer, however, and you would have seen a sleeping bag, fashioned into a jacket, and a pair of matching trousers, covered in patches of gaudy coloured fabric salvaged from regional locations that include Batam, Bangkok and Singapore. On each arm were iron-on flags that appeared to be of no particular country, but a mash-up of the Indonesian, Malaysian, and Filipino emblems.
This was Kitschmensch With Many Failed Flags of 1963 Maphilindo Confederation (Reworked) by local artist Fyerool Darma, presented at the inaugural Art SG fair just held in January. Its title makes an obscure reference to a union of Malaysia (then Malaya), Indonesia, and the Philippines proposed in 1963 by then Filipino president Diosdado Macapagal. The Maphilindo Confederation lasted only a month before it was dissolved due to conflicting interests of the member countries.
Kitschmensch is an enquiry into the idea of collective regionality—a commonality in the Southeast Asian identity that, as idealised by Maphilindo, deserves to be unified. But defining that identity is a challenge. If one were to believe what one sees on the Internet, then the region is a sunny paradise for budget travellers overrun by chaotic street markets hawking the cheap, colourful spoils of mass consumerism. In other words, kitschy.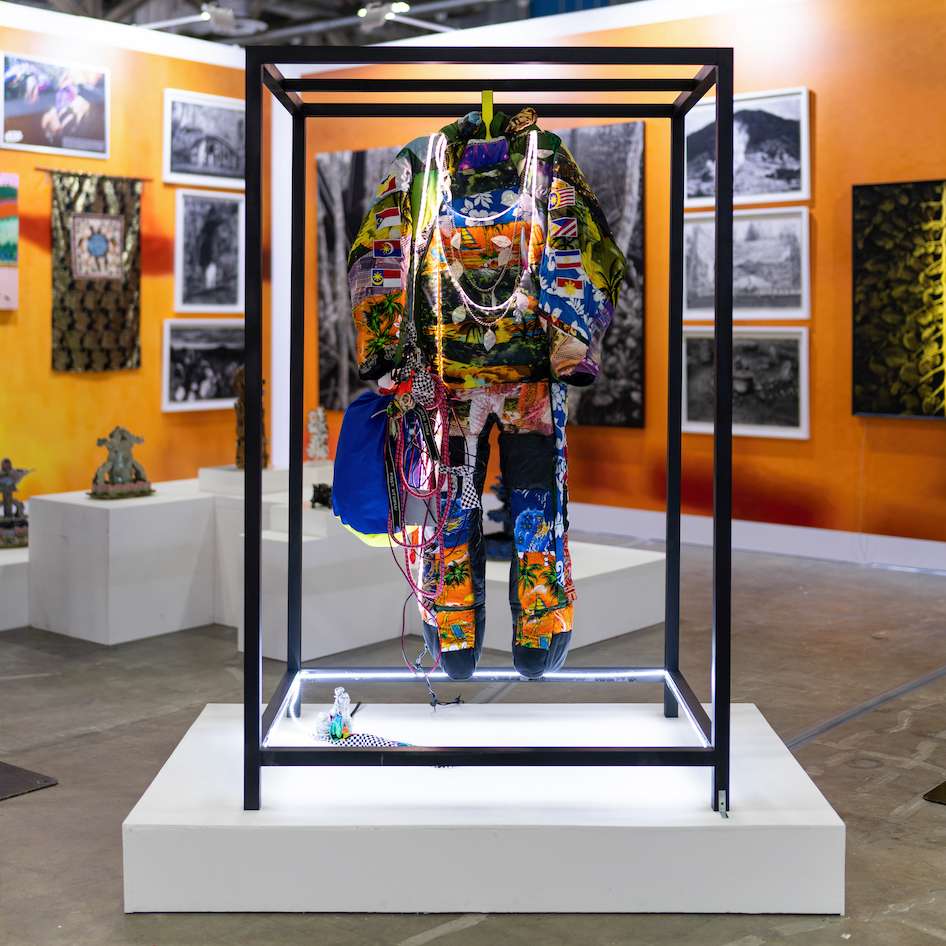 What does it mean to you to be Southeast Asian?
To me, the term Southeast Asian is fluid. It's not one fixed thing, but a malleable idea. We have to understand that the term is actually a Western construct, even though we have come to the point where we almost embrace it. The region is a space filled with multiple identities and a spectrum of different skin colours. For me, it's still a constant negotiation.
Kitschmensch explores Southeast Asian-ness under the foreign gaze. What part of our identity do you wish we could reclaim from this gaze and own again?
The act of reclamation is quite divisive in cultural and political settings. There's nothing I want to reclaim. What's most important to me at this moment in my practice is the question of how far our roots have gone. We have moved so distant from what we are that we are now in a moment of syntheticness. By that, I mean that we are no longer pure or authentic, but a mix and an amalgamation of everything that shapes us. There's always a negative connotation with the idea of inauthenticity, but to me, it's just a natural process. We become absorbent of everything we collide with.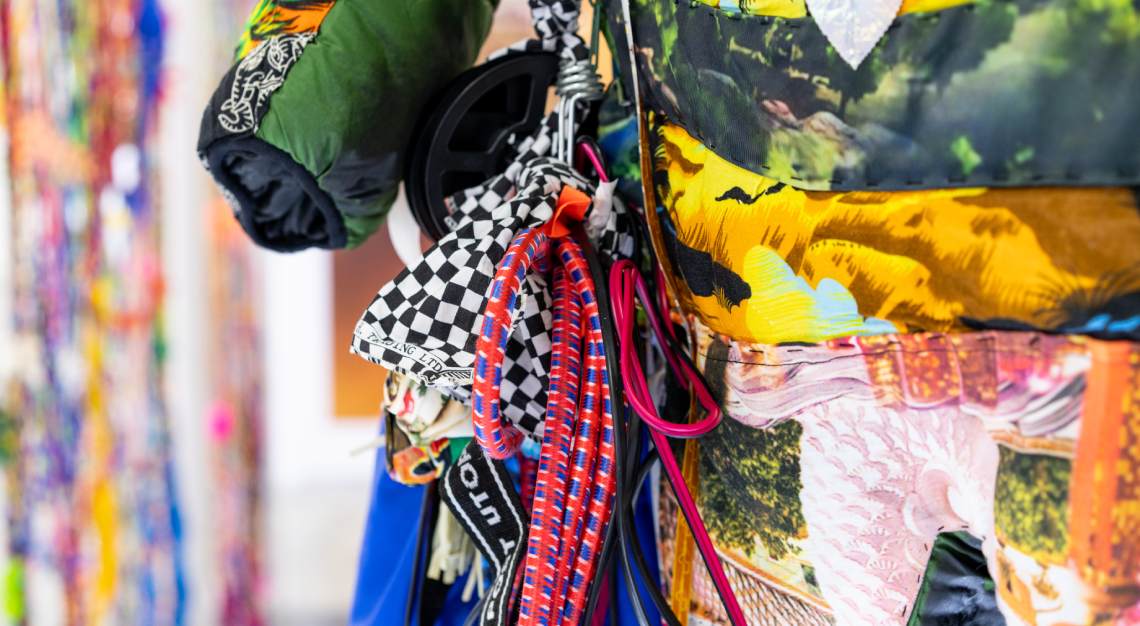 What's something you always try to achieve with your work?
An understanding of a certain rhythm, beat or experience, a conversation or shift in perspectives. The question I constantly ask myself when conceiving a work of art is whether the most immediate circle of people whom I am close to will be appreciative of it. I am also starting to think about how an artwork is not just a product, an artefact, an object, or a thing for adoration, but an entire system where it can be support and an accessible moment for individuals who have never had access to art.
What are you looking to explore next in your practice?
I am sifting through the national archives to satisfy my curiosity on the Singapore Handicraft Centre, which existed in the '70s and '80s, as well as how, this part of the world in the '50s was a producer of textiles and clothes. We have moved away from these pursuits, which has been detrimental to the development of crafts, or hand-produced works. Everything is now produced elsewhere. I'm trying to understand the industrial and post-industrial landscape of culture in Singapore.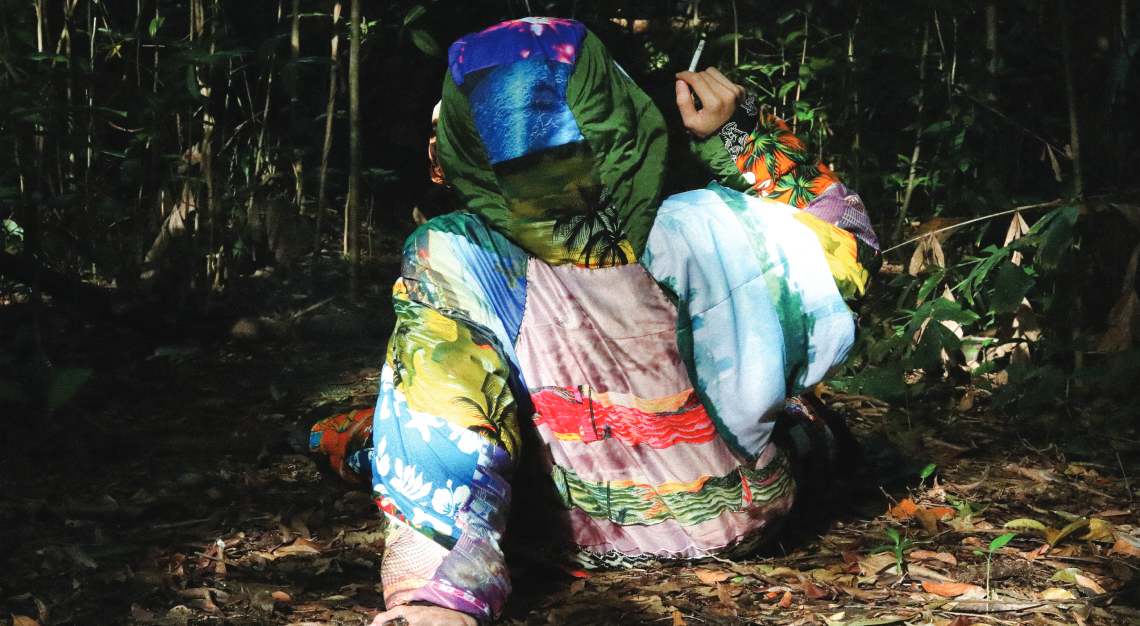 What do you do to get inspired?
For the past two or three years, I've been playing Archangel by Burial on loop. I also take random walks or buses to unknown locations and get off at any stop that looks interesting to me. Idleness helps me through my thoughts.
What's next for you?
I am working with some friends towards a residency in the Philippines in June. There might be two or three group shows in Singapore, and one overseas in South Korea. I am also working on a filmic work.