Following a three-year overhaul, Paris' former commodities exchange building reopens as a museum housing François Pinault's art collection
First a wheat market, then a commodities exchange, and now the first Parisian museum exclusively devoted to contemporary art from a private collection. The building situated at the heart of the city, between the Louvre and Centre Pompidou, has undergone numerous transformations. Its latest metamorphosis as a museum of art is masterminded by Pritzker Prize-winning Japanese architect, Tadao Ando. It is his third project for French billionaire businessman and art collector, François Pinault, after Palazzo Grassi and Punta della Dogana in Venice.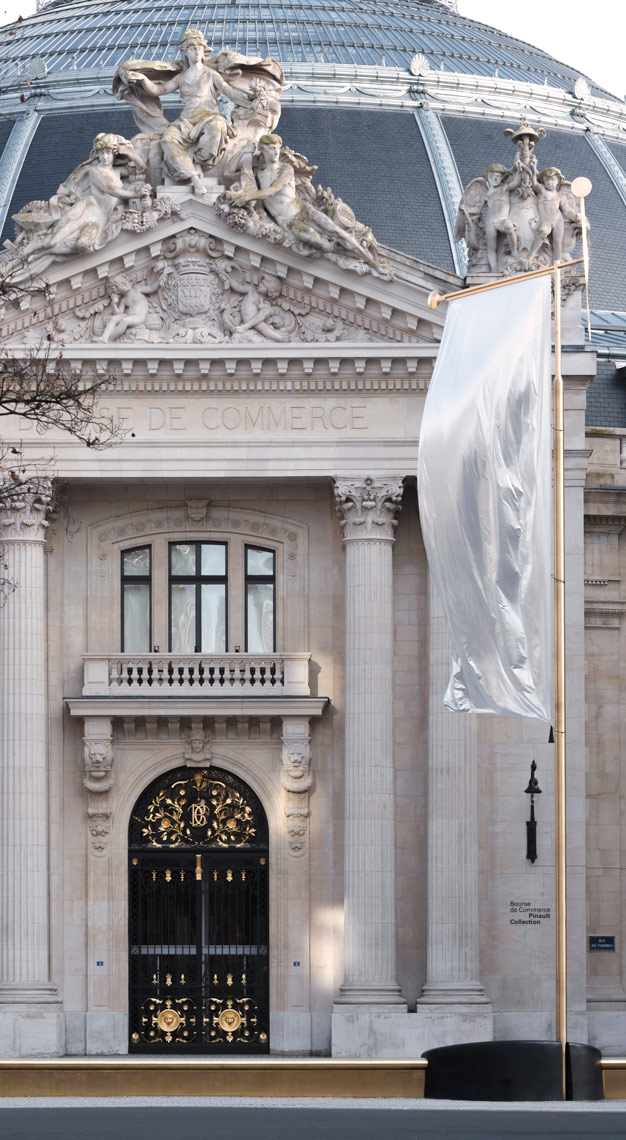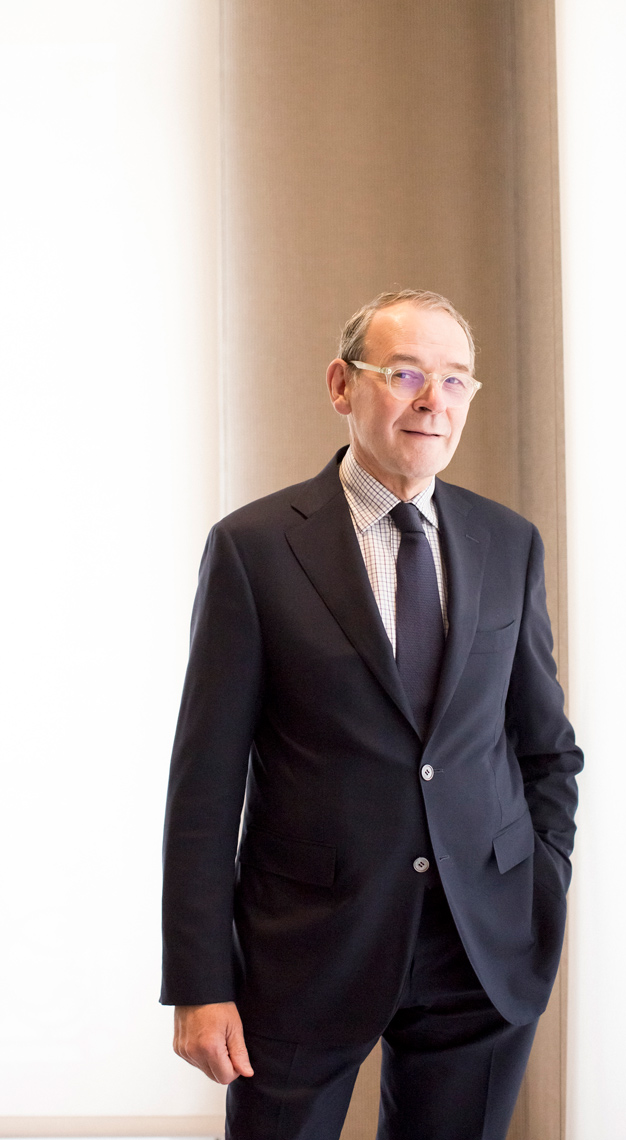 Ando establishes a living dialogue between new and old by constructing a modern concrete cylinder nestled within an 18th-century monumental rotunda, designed to display works from Pinault's collection by artists like Piet Mondrian, Louise Bourgeois, Agnes Martin, Cy Twombly, Damien Hirst, Jeff Koons, Cindy Sherman and Albert Oehlen. We sit down with Jean-Jacques Aillagon, CEO of the Pinault Collection and former French minister of culture, to discuss the launch of Bourse de Commerce – Pinault Collection and its significance for the French capital in its ongoing renaissance as an international art hub.
Why did you decide to open a contemporary art museum in the midst of a worldwide pandemic?
It is our way of affirming and complementing the rebirth of Parisian cultural life, which has been shaken over the past year. François Pinault wanted the inaugural exhibition to be a way of saying that in a world where so many things are closed off, art is, on the contrary, at the very heart of the ability to open up to others – thus the name of our first exhibition, Ouverture (Opening). The positive feedback from visitors makes us want to continue in this way and also invites us to go further.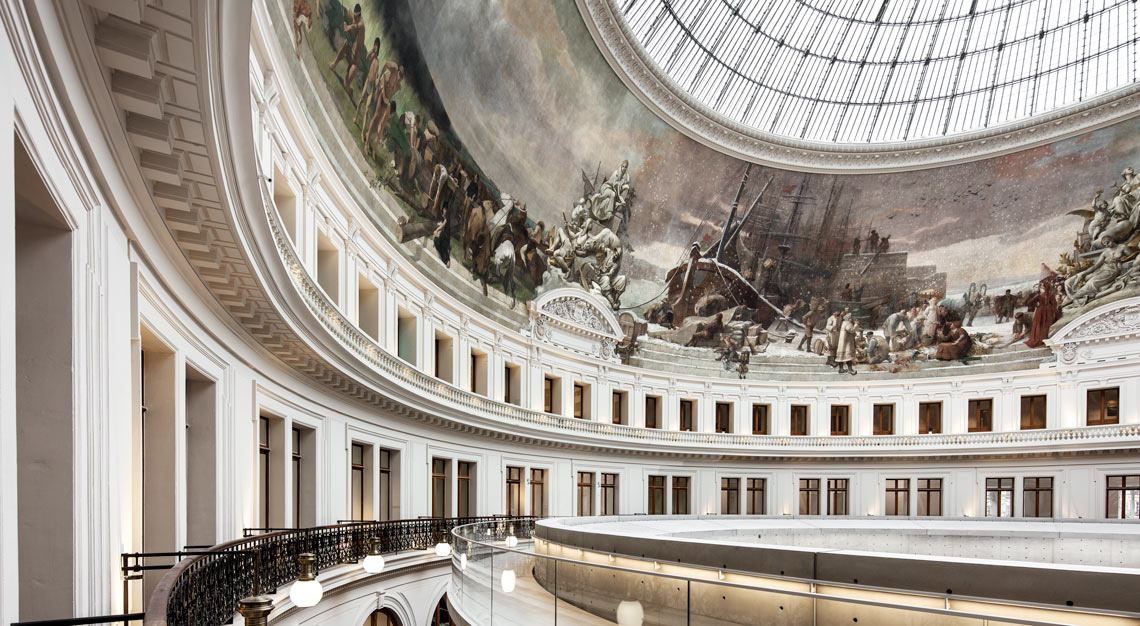 Tell me about François Pinault's friendship with Tadao Andao and why he chose him again as the architect for Bourse de Commerce – Pinault Collection.
From Boulogne-Billancourt to Venice, and today Paris, François Pinault has cultivated a long-term companionship with Tadao Ando, one of the most eminent architects of the international scene. Bourse de Commerce is a monument of exceptional richness and Ando has the talent to combine, in the same building site, an exemplary historical restoration and a strong architectural creation.
Describe the Pinault Collection of over 10,000 works by almost 380 artists devoted to the art of the 1960s to the present day, which was built up over the past 40 years.
The collection contains many historical works, but what interests François Pinault above all is the artistic creation of today. His collection is the result of his personal choices. He has also shown special interest in the many artists whose work is a commitment to all the issues that concern the world we live in. Thus, after focusing on painting and sculpture, he extended his choices as a collector to the fields of photography, video, experimental cinema and installations. The collection reflects the vision of a man, with his passions as well as his contradictions. Finally, it shows the strong relationship that the collector maintains with artists, with whom he likes to cultivate long and faithful companionships.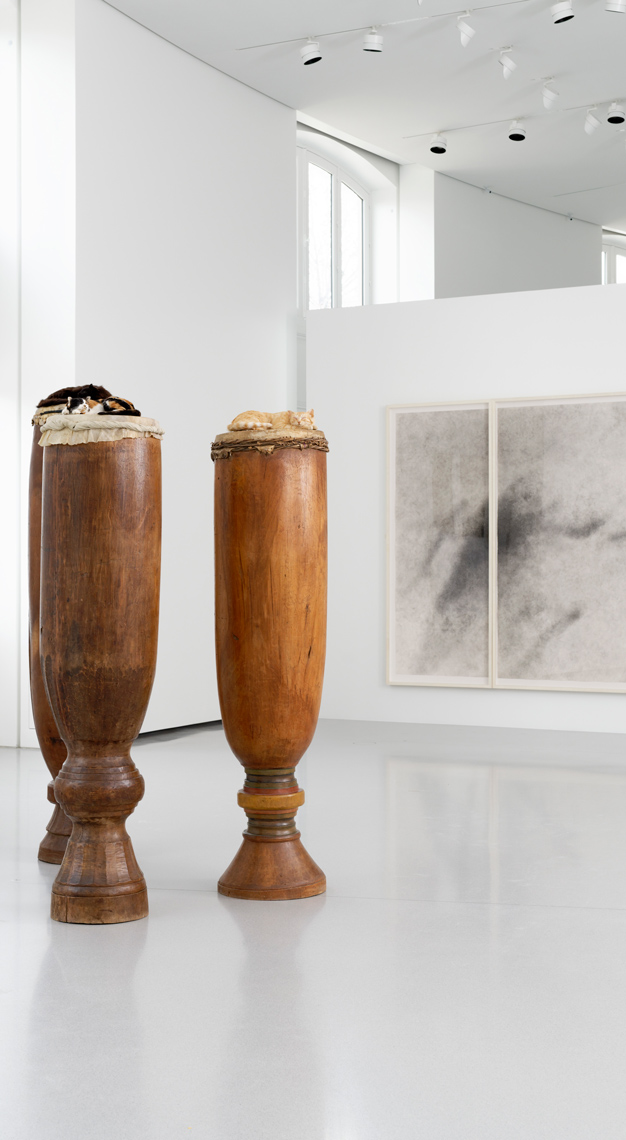 Who is the new museum's audience?
Bourse de Commerce is open to everyone. We are dedicated to our mission of introducing a large number of visitors, young and old – including those who might not be interested in contemporary art – to the art of our time. François Pinault has insisted that his museum implement ambitious mediation programmes aimed at all audiences. As far as prices are concerned, we have made a point of aligning ourselves with the average prices of public institutions by making sure that there are free, reduced and subscription arrangements that will allow everyone to visit this new museum with great satisfaction.