The millennial generation is coming into its own, not least of all in the world of art. We discover the reasons behind this phenomenon
Against the backdrop of a starry indigo sky with a large white super-moon peering in, a party is in full swing. There are balloons, fairy-lights, stained plates, bottles, popcorn and a mountain of canned baked beans. A silvery, effervescent stream winds through the party, interlinking the 14 characters in this diverse crowd, some drunk and asleep, some deep in thought, some dancing in euphoria.
This vibrant scene of Moon River, painted by artist Casey Tan during Singapore's lockdown, is reminiscent of a pre-COVID-19 world. Each character, vividly coloured, is connected within the party, but upon closer examination, each is also isolated in their own bubble.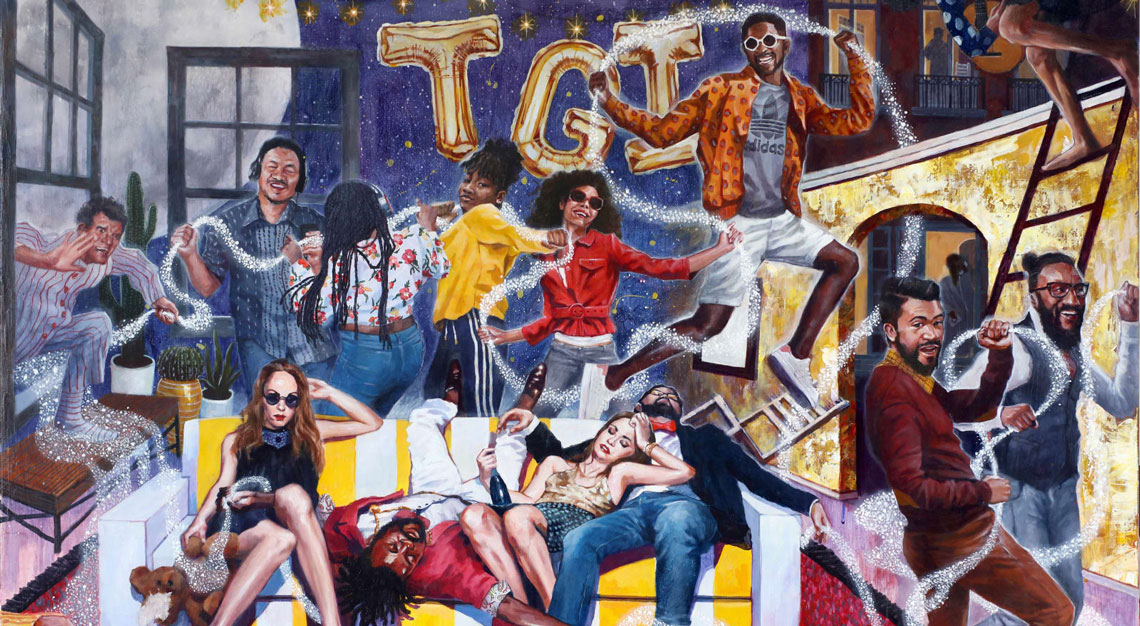 Moon River is a commentary on what 2020 should have been. Instead, we've been restricted from meeting large groups of people, and brick-and-mortar establishments are still reeling from the effects of the three-month lockdown. Art galleries, of course, were no exception. As a result, gallery sales went down by an average of 36 per cent in the first half of this year, with a third of galleries downsizing their staff.
Yet amid this tragic backdrop, a new generation has risen up to keep the market afloat: the millennials. A wide-ranging generation grouped under a category that has in recent times drawn a mixture of amazement, scorn, admiration and criticism, millennials have remained persistently engaged and, more importantly, active in their collection of art, even during this trying time.
The Internet and art
One obvious reason for this persistent engagement is that when offline avenues went under lockdown, the art market flocked online. It's not a new phenomenon, but the closures accelerated digitalisation and innovative virtual strategies. Online sales in the first half of the year account for 37 per cent of total sales, more than doubling the percentage from 2019. Of these, three quarters of buyers were already regular clients, a third of whom were new to purchasing art online.
Meanwhile, the last quarter of online buyers were completely fresh contacts, which means that they found their way to the galleries digitally – an appropriate method for a generation that was born with the Internet.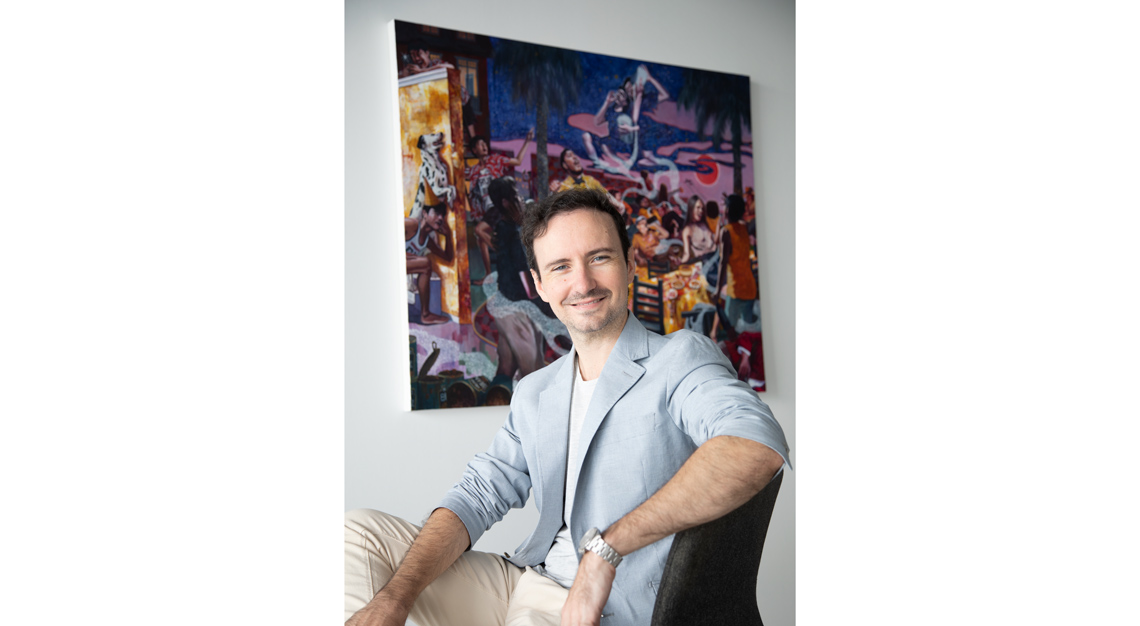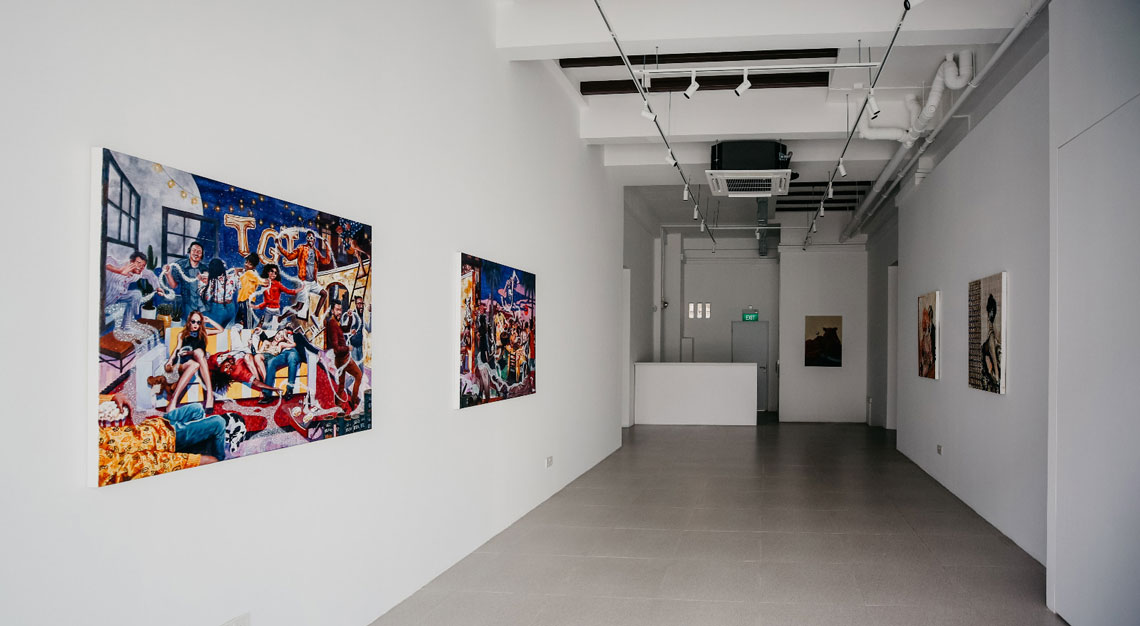 This isn't surprising, least of all to Kevin Cuturi, 31, the founder of Cuturi Gallery where Tan's Moon River is displayed. As a gallerist and millennial art collector, he spends an estimated five hours a day on Instagram, not only updating the content on Cuturi Gallery's feed, but also making full use of the accessibility granted by the technology to do research.
"Instagram is a discovery tool," Cuturi asserts. "You have the artists. You have the gallerists. You have the curators, the consultants, the auction houses. Every single art player is on Instagram. The whole ecosystem is there. Before, if our parents wanted to discover artwork, they had to go to a physical art gallery. Now, we have access to hundreds of thousands of artists and galleries from anywhere in the world. Now anyone can discover artwork online."
This revolutionary accessibility has proven to be extremely beneficial to all players in the art market. Even before the COVID-19 lockdown measures kicked in all around the world, millennials were reported by UBS to be the demographic leading the art market, spending six times more than baby boomer collectors.
There are several possible reasons behind this. Singaporean contemporary artist Jahan Loh believes that this is caused in part by the fact that millennials travel much more than their elders did, exposing them to different cultures and giving them a better appreciation of art. But, like Cuturi, Loh attributes a good part of this phenomenon to the Internet.
"Millennials are way more technologically savvy than boomers, and social media and the Internet are two powerful tools that help them discover new artists, conduct their research and stay abreast of new trends. Additionally, thanks to e-tailing, another by-product of the Internet, procuring art online has never been easier. These days, especially with the pandemic, auction houses are also taking their business online and one can bid from the comforts of one's home."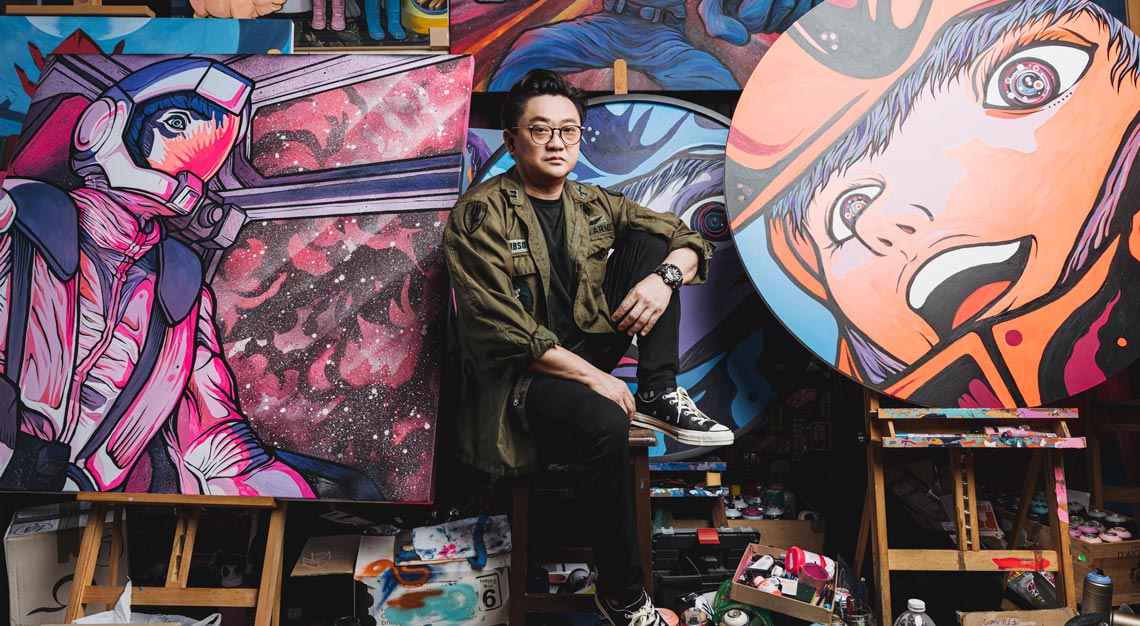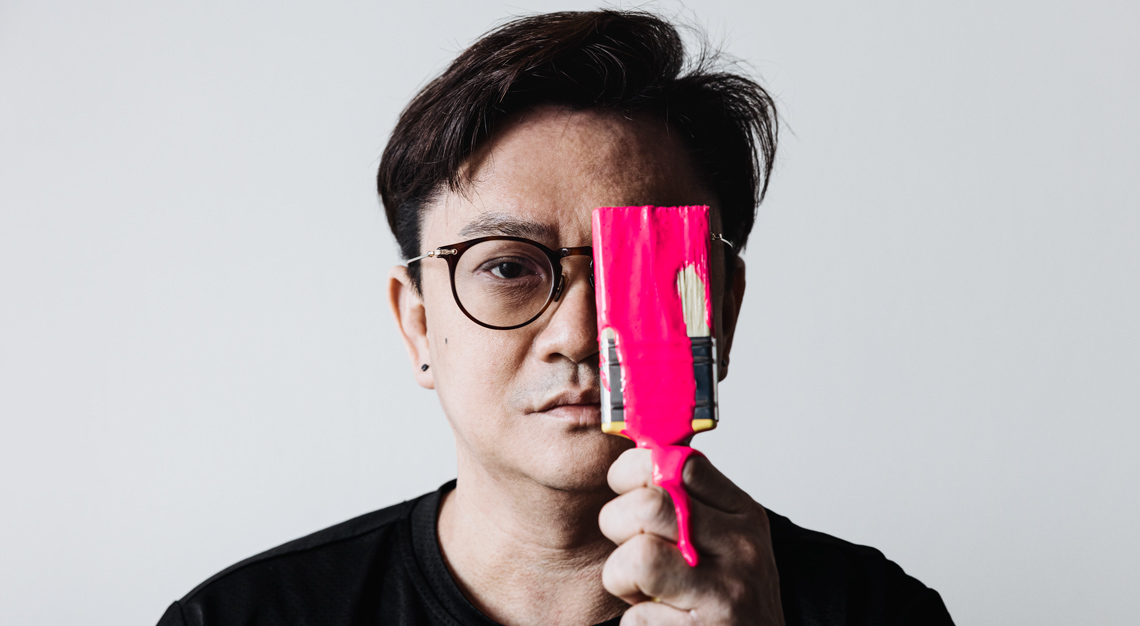 Loh also believes that the two generations' priorities have evolved. "Baby boomers got married at a younger age and were more concerned with financial and job stability as well as starting families. Millennials, on the other hand, are getting married later and value their individual freedoms and a higher quality of life."
Not all millennial business
However, it's tricky to assert that millennials necessarily have more spending power than the generations before them did. Many are still renting and unable to afford a house of their own when their elders, at the same age, had already settled in to start deepening their roots. Moreover, Cuturi points out that the average millennial cannot afford to spend US$15 million (S$20 million) on a single piece of art. The main difference is that where artworks previously would be priced at no less than US$5,000 (S$6,650), collectors can now purchase prints online from US$50 (S$66), or larger pieces at art fairs from US$300 (S$400), and have them delivered within a matter of days.
"Before, there was less exposure for artists. Collectors had much fewer avenues to buy. But because technology has democratised the art world, you now have more artists. You've increased the supply," Cuturi muses.
"Therefore, as a millennial collector, unless you're targeting the most sought-after artists, you actually have access to hundreds of thousands of artists, very good quality artists, that are producing artworks which are selling at much lower prices. That's the difference. It's accessibility. Collectors have more choices. I think that's the key."
Not only have the price tags changed, the types and forms of art that millennials go for, and the styles with which they curate their collections, also differs from that of generations past. Cuturi believes that millennials' art collections will be much more eclectic. As compared to older generations, they have fewer specific mandates that shape their collecting behaviour.
Similarly, when asked how she usually goes about buying art, collector Janice Carri, 36, says simply that while she and her husband Alan Carri have a discretionary limit to the amount that they would spend on any art piece, most of their art purchases were made spontaneously.
"Art is very personal. We like pieces that are creative and fun and that we feel would add to our collection and reflect our identities. Most of our purchases have been spur-of-the-moment ones, where we saw a piece, liked it and purchased it without much hesitation, provided it wasn't going to break the bank," she says.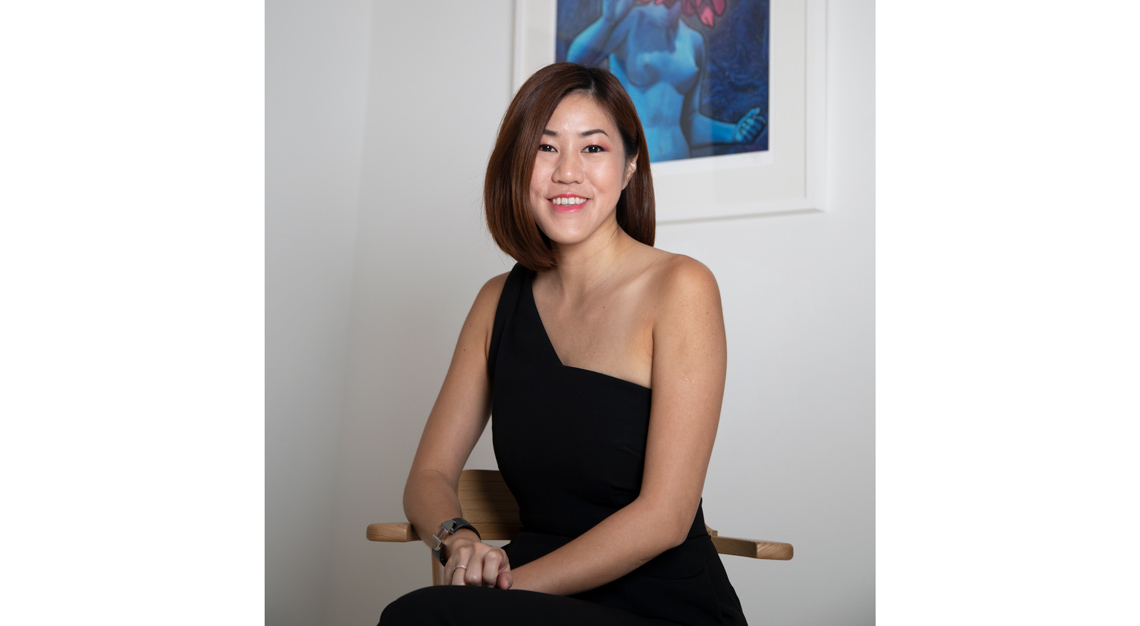 In addition, Loh observes that for millennials, building a collection isn't limited to traditional modes of art. "This is a group of people who are beginning to build their art collection, but they don't just buy paintings. They're also starting to buy sculptures and collect sneakers and other paraphernalia.
"For example, Kaws' vinyl toy went for about US$400,000 (S$532,000) at last year's Sotheby's auction featuring the personal collection of A Bathing Ape founder Nigo. In May this year, a pair of Michael Jordan's game-worn Nike Air Jordan 1s sold for US$560,000 (S$744,000), setting a record. It's a rising trend that is indicative of their appetite and the relationship between and influence from fashion, art and certain cultures and subcultures."
The effects of modern communications technology ripples far beyond millennial collectors' discovery and procurement of art, pervading the entire scene and causing permanent changes in the mechanics of the art world. Some players have seen their job scopes evolve drastically. Where before, artists had to rely heavily on galleries for exclusive representation and management, they can now use various online platforms to market themselves to an audience that they never had access to before.
"Galleries still have a role to play in the promotion of an artist," Cuturi claims. "Now, it's more like the artist and the gallery are business partners with mutual interest. We partner with the artist to enhance their career through exhibitions as well as collaborations elsewhere with museums, institutions and brands."
Despite the digital shift, there remains a persisting reluctance to relinquish the traditional methods of viewing artworks for sale. For both collectors and galleries alike, an authentic experience of art includes seeing the real thing in person as well as engaging in conversations and discussions over it. The need for such a personal purchase to be surrounded by interaction, while at first seeming paradoxical, makes sense when considering the communicative purpose in any expressive work.
"Art," reminds Cuturi, "is a cultural asset. Art will always be around when key events happen. It is a form of expression of what is happening in society. In 15 years' time, we will look at the artworks produced in this period and we will completely understand the cultural value of what we lived through as a society." 
This story first appeared in the December 2020 issue, which you may purchase as a hard or digital copy