As it was, the Numarine 32XP already felt much larger than it looked. But Italy's Hot Lab has now augmented that feeling, with judicious touches and an exceptional aesthetic flair
Just how different can yachts look? They usually come with many of the same features, such as a steel hull, floor-to-ceiling windows and an owner's suite. But by and large, the shape remains the same. Just like jets, yachts have rules of aerodynamics and stability to follow. 
But yachts can stand out through their unconventional methods of metaphorically painting on a blank canvas. Take for example the Numarine 32XP, which turned heads when it was launched in 2017. Instead of a sleek, streamlined exterior, it went all out (and all in) with the rugged look.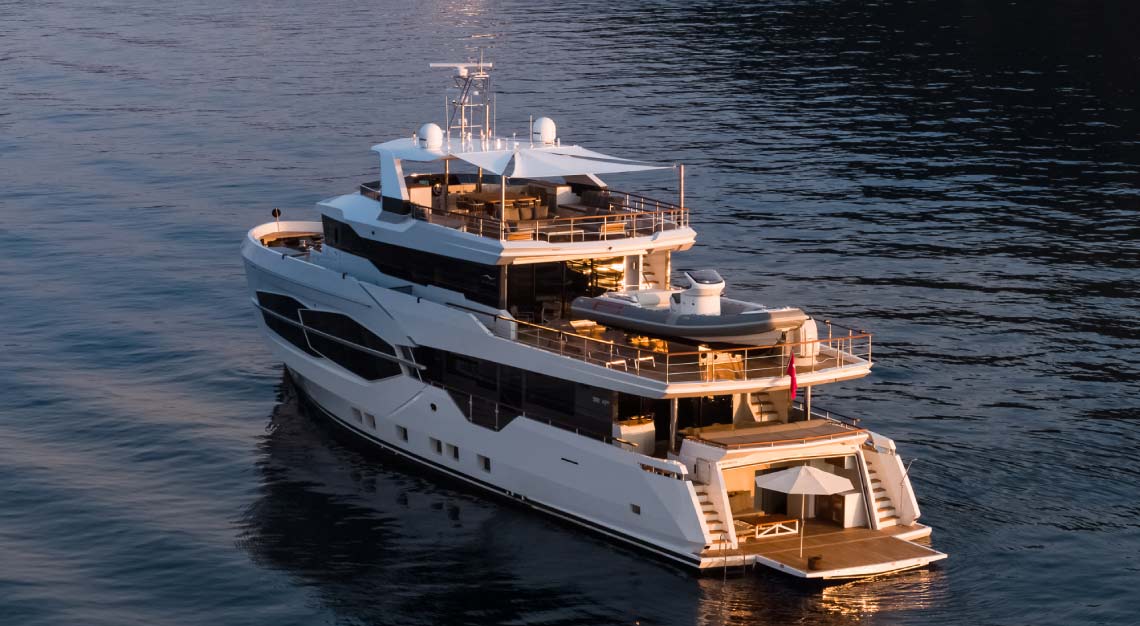 What to expect of the Numarine 32XP
Its vertical hull extends to the upper deck, relegating the sun deck to a floor above. Then, there are its angular windows, made to look like stretched overlapping hexagons. The 32XP can cruise up to a maximum range of 4,000nm – from Singapore to Sydney or Japan – at 12 knots. And if you had to be somewhere quick (an unlikely scenario in all honesty), it can hit 14 knots. So popular is the yacht that three have been sold since its launch, with another two currently under construction.
But for those who wish to fully utilise its 600 sqm of space, Numarine's collaboration with renowned Milan-based studio, Hot Lab, will have you admiring the yacht in a new light with regard to interior scope.
While the exterior remains largely untouched, Hot Lab has rendered her interior with more than a touch of resplendence. Mainly adopting a white, bright palette, the six-cabin, 12-guest Numarine 32XP has been transformed into a somewhat palatial yet homey living space.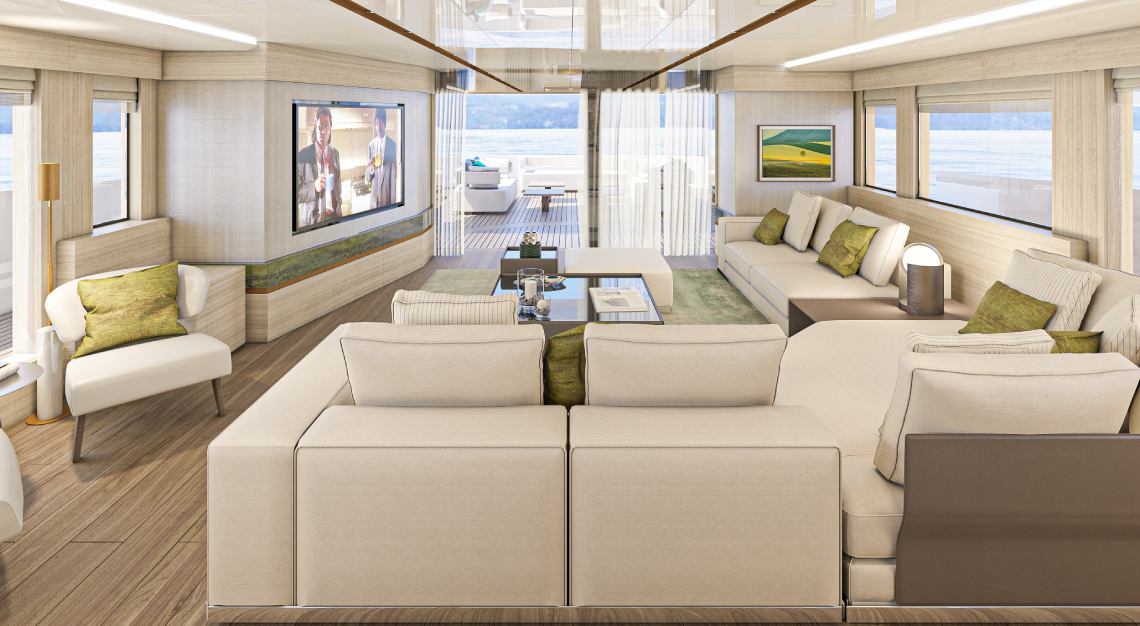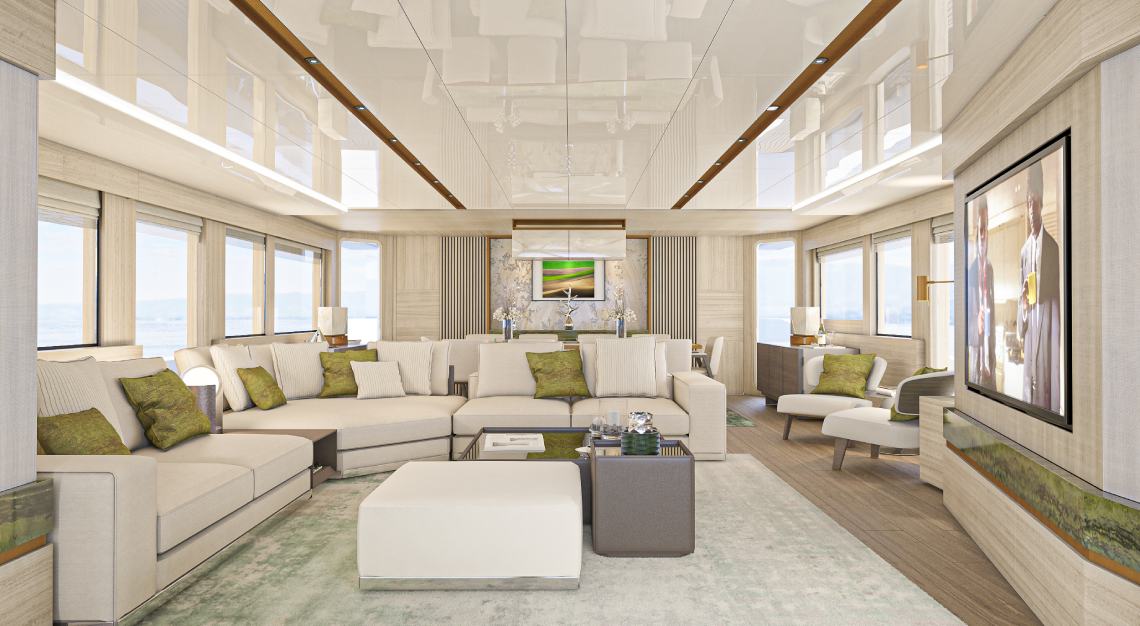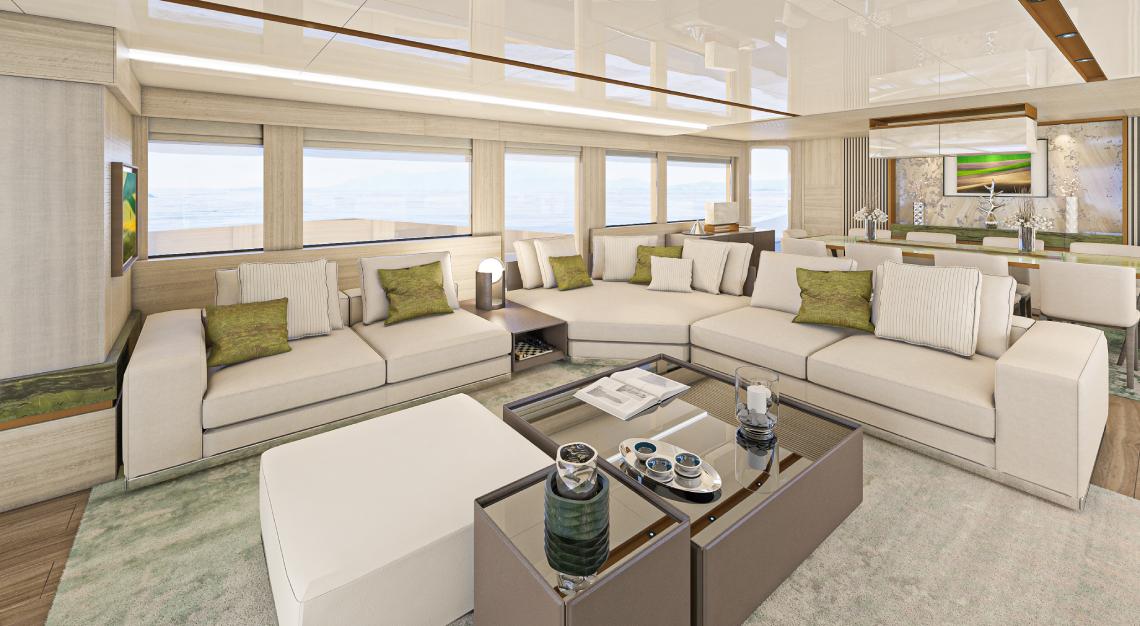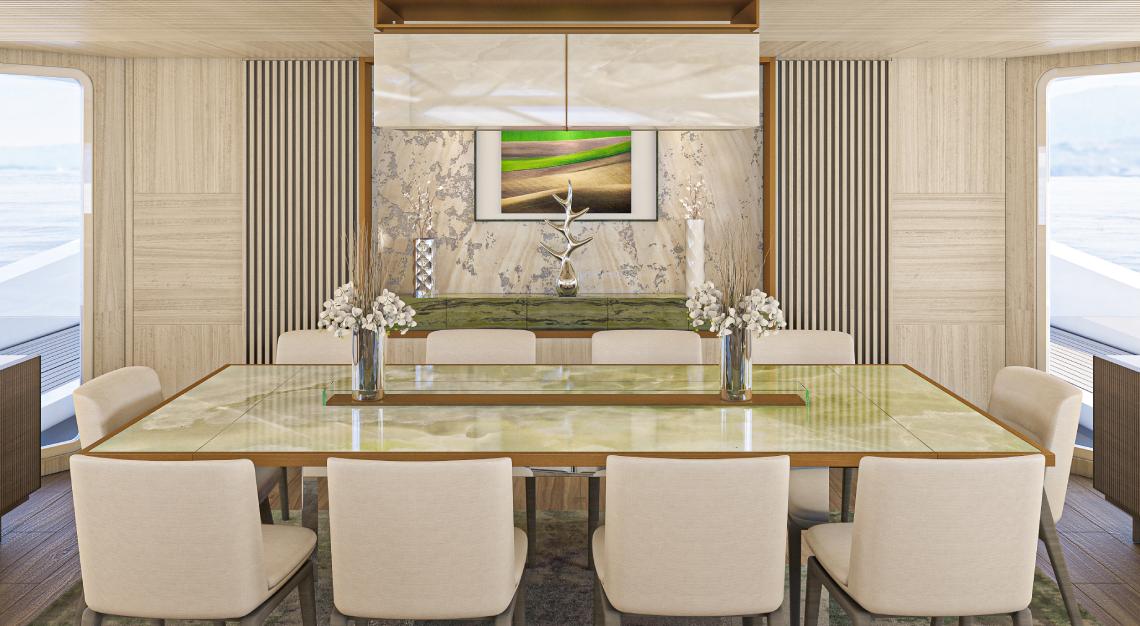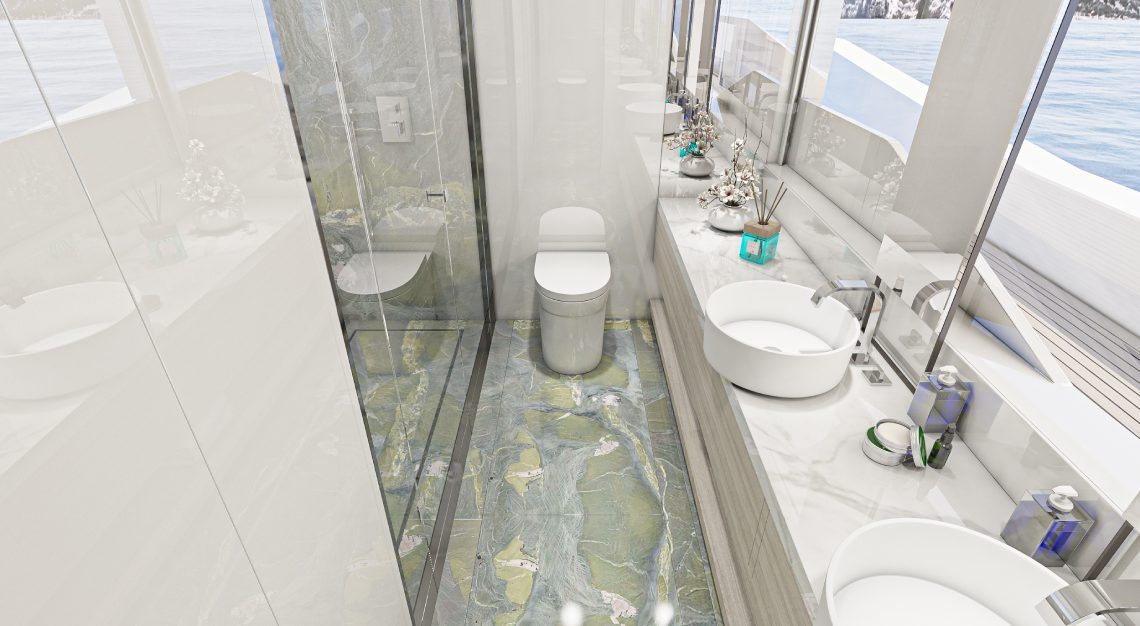 The previous iterations were fitted with dark grey upholstery, circular sofas and clunky floor lamps, along with walnut veneers and matching dining table and chairs. Hot Lab replaced the darker hues with furniture in creamy tones and pale wooden overlays. One immediately notices the use of more structured furniture – such as tight back sofas – allowing the space to look less cluttered and more open.
Past the salon, you'll find a mini gym to the starboard side – with just enough space for a treadmill, bike and free weights – and there's a full-sized galley to port side. Venture further and you'll find the forward master cabin. 
At 30 sqm, the full-beamed cabin offers the most amount of privacy due to its lack of side passages – a common sight on most main decks. You'll also find fully separate his-and-hers bathrooms that share a central shower.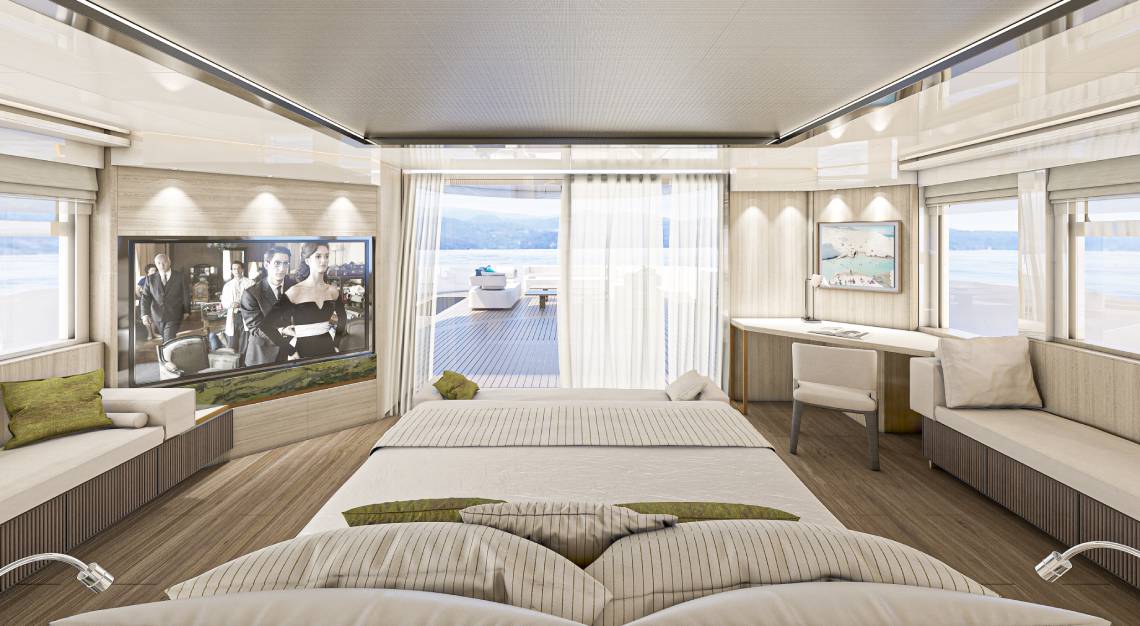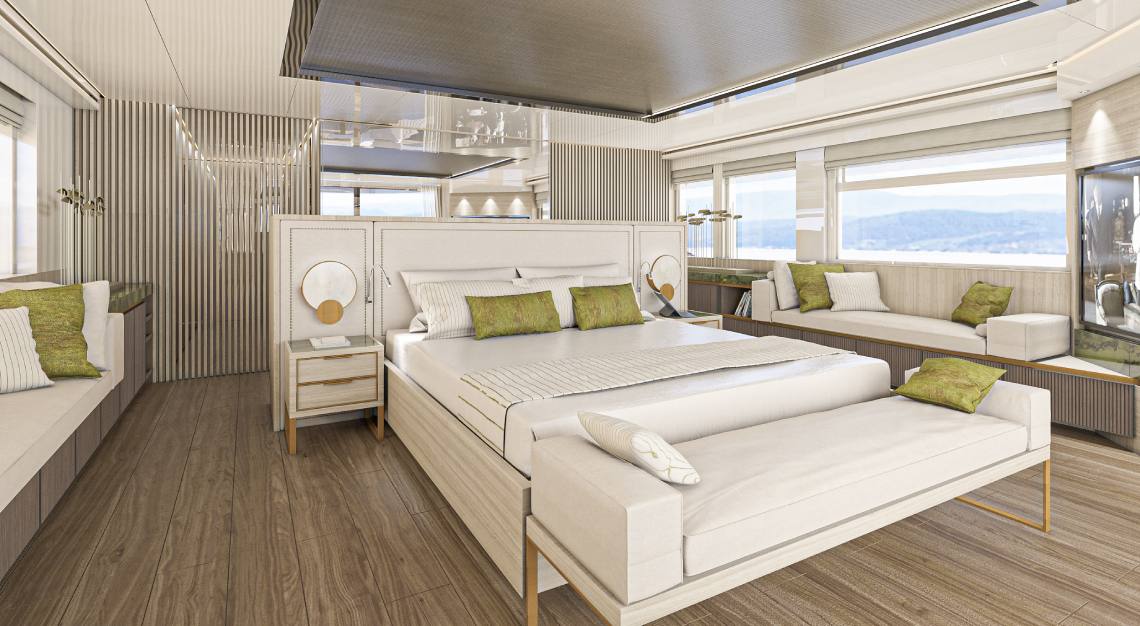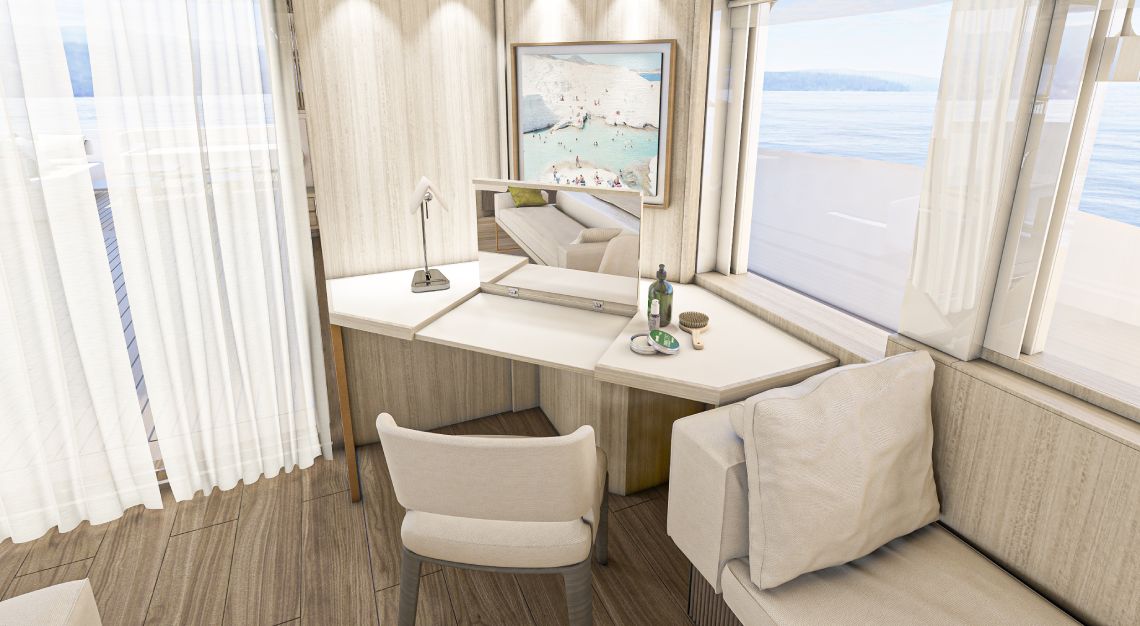 For those willing to forgo privacy for space, the 40-sqm owner's cabin on the upper deck does the trick. You'll enjoy a 270-degree view of the ocean from every corner of the cabin, with cool white cove lighting adding to the ambience. In the en-suite marble bathroom, classic rectangular panels replace the tear-dropped shaped mirrors that once hung awkwardly on a pole.
Of course, Numarine is quick to point out that the interiors are, by and large, entirely customisable – catering to the owner's preferences. Not sure just how far you should take it? Most recently, in a first for Numarine, one owner envisioned and requested a jacuzzi on the flybridge, and the shipbuilder happily obliged.