Take a walk through Sichuan's rich history and heritage with Singapore's first omakase-style Sichuan fine dining experience
Editor's note: For more Date Night stories, click here.
Tripe Stew, Butterfly Bamboo Fungus, Sea Cucumber Liver Oil... These are just some of the long-forgotten classics that await at Kun, Singapore's first omakase-style Sichuan restaurant. Derived from the word '坤', which means 'earth' in the I Ching ancient Chinese divination text, Kun's mission is to revive and preserve the rich history, culture and cooking traditions of Sichuan. It is founded by Sichuan-born Singaporean Peng Kun Lin (who owns 30 hot pot restaurants across China and Japan), and his mentor Liu Yongmei, who has been schooled in the region's age-old culinary art forms that hark back to yesteryears.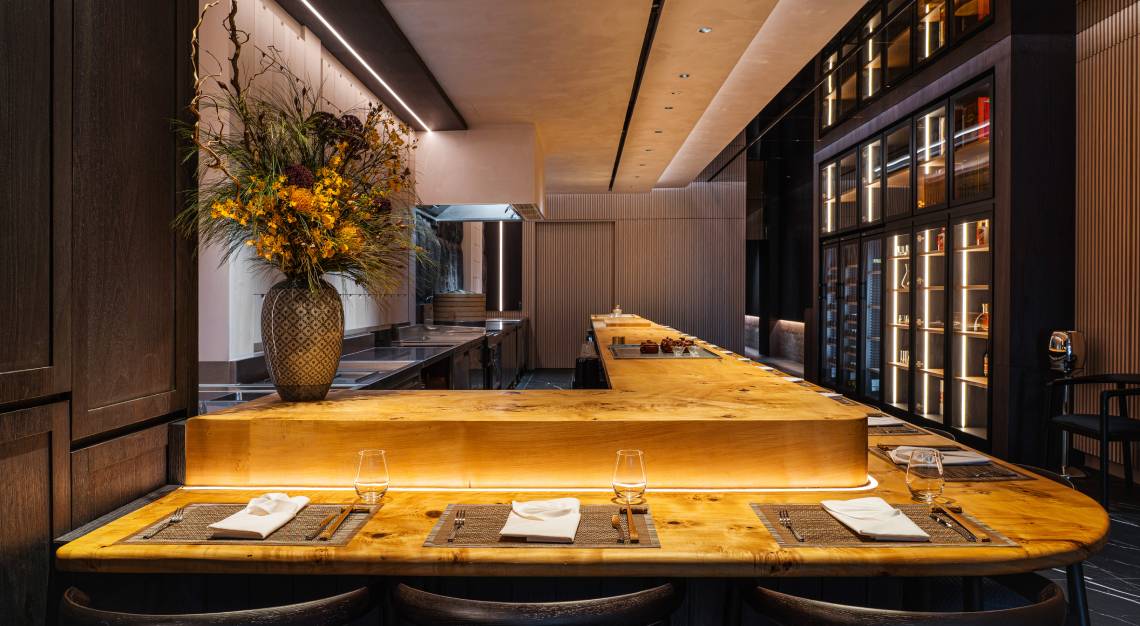 The 26-seater shophouse space (this includes a private room that seats eight) on Amoy Street is designed with a minimalist approach, bathed in warm wood tones, beige hues and hints of gold. Featuring sweeping curves of a river to evoke the organic nature of water, Kun's grand island and the omakase table draw inspiration from the ancient Chinese custom of a winding stream party, echoing a legacy of gathering literati mingling over verse and wine.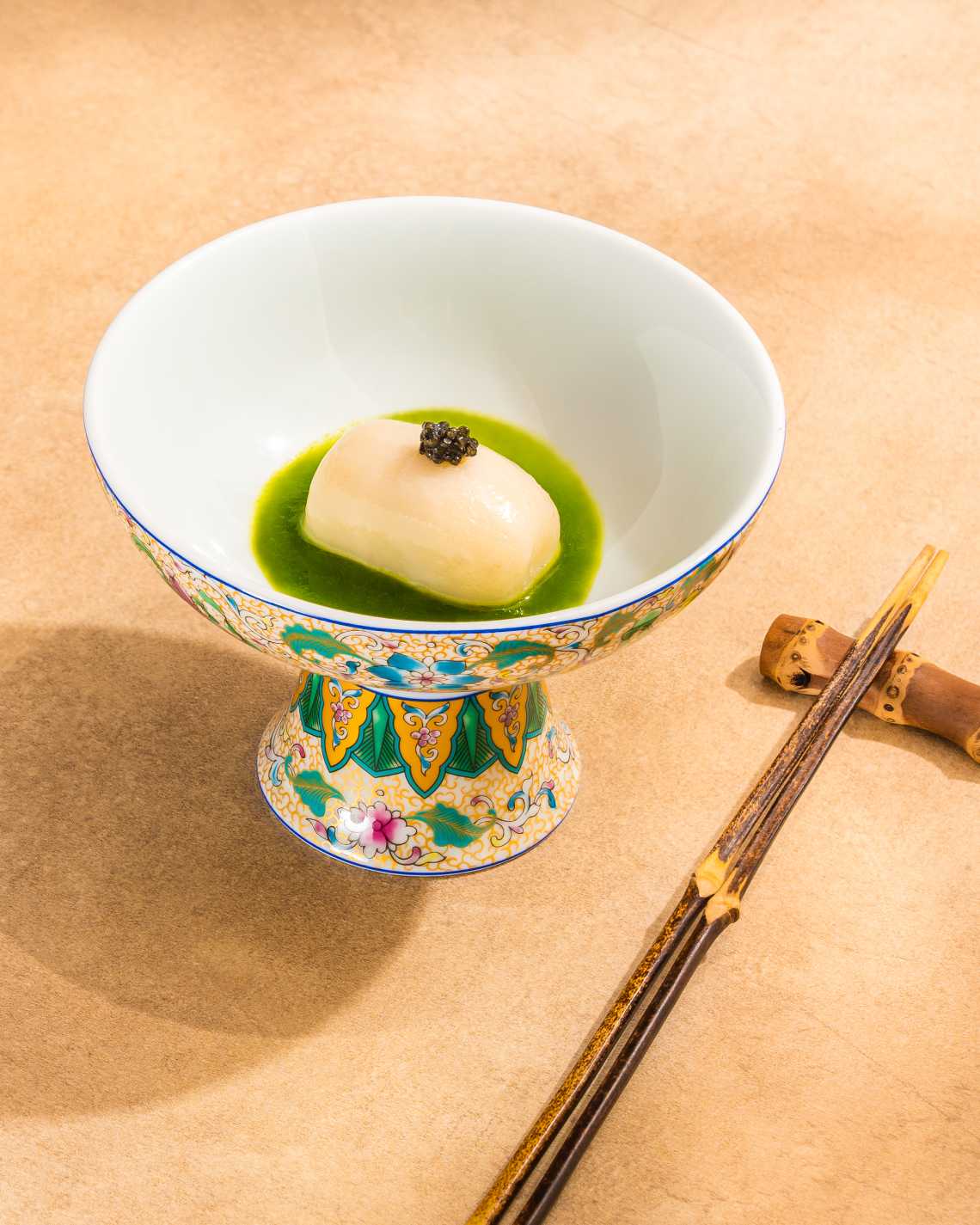 Expect a menu that shows off long-forgotten classics and the cuisine's diverse and complex flavour profiles, mixing contemporary flair with traditional techniques. Unlike the five common flavour profiles of today's culinary world, Sichuan cuisine boasts approximately 24 flavours dating back to the 16th century. The quintessential mala flavour is pared down to better suit local palates, and lesser-known flavour profiles such as fish fragrance, red oil and tangerine peel will be introduced. Each course also arrives in specially curated Chinese tableware, from regal-worthy soup tureens to delicate, coloured porcelain and inlaid platters, many of which have been specially commissioned in Sichuan and flown into Singapore.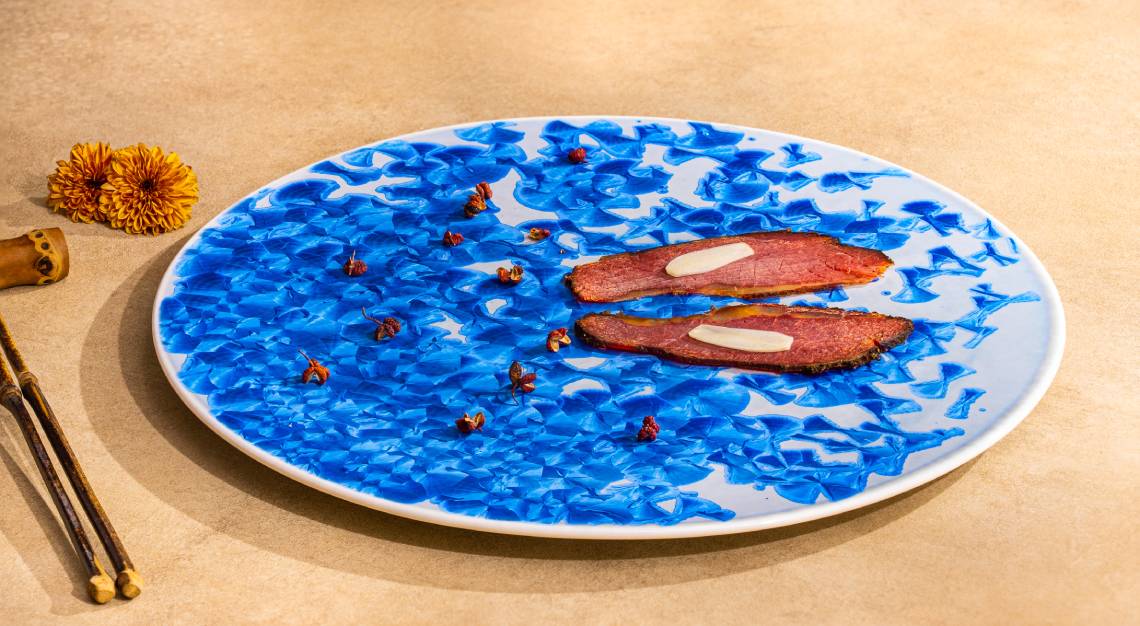 The 12-course menu (S$268) starts off with a brilliant trio of in-house pickled vegetables, delicate Tofu Pudding in Chicken Consommé and a cold appetiser of Cypress Wood Smoked Marinated Beef with Sliced Garlic and Peppercorns, Kun's take on a historic delicacy discovered by Emperor Qianlong when he visited Jiangnan. Other dishes worth mentioning include the Braised Pork Belly with Koji Glaze and Apple Pureé, a celebrated dish named after the Song Dynasty poet, Su Dong Po; Poached Cabbage in Chicken Consomme served with Fish Maw; and Steamed Glutinous Rice Dumpling with Caviar & Spring Onion Dressing. 
Kun
74 Amoy Street
Singapore 069893
Tel: +65 6969 4256