These are just a few of the many lessons in Scott Schuman's new book, The Sartorialist: Man
Scott Schuman knows a good look when he sees one. While the photographer – a street style pioneer, he launched The Sartorialist 15 years ago – doesn't claim to be a fashion expert, you'd be hard pressed to find someone with a more comprehensive knowledge of what we wear today. He's photographed the best-dressed from Florence to Mumbai, from fashion pros to unwitting skateboarders and everyone in between. It is safe to say Schuman has a studied eye for what makes a man look good.
He's channeled that expertise into his latest book, The Sartorialist: Man, available on Amazon and Book Depository. It may be his fifth tome, but it's his first dedicated to the sterner sex. Not that Schuman subscribes to such outmoded definitions of manhood – this is the rare menswear book that isn't prescriptive (no disrespect but, ahem, Flusser). Rather than do's and don'ts, Schuman celebrates great style in all its many guises. Three-piece suits and sequins get equal billing.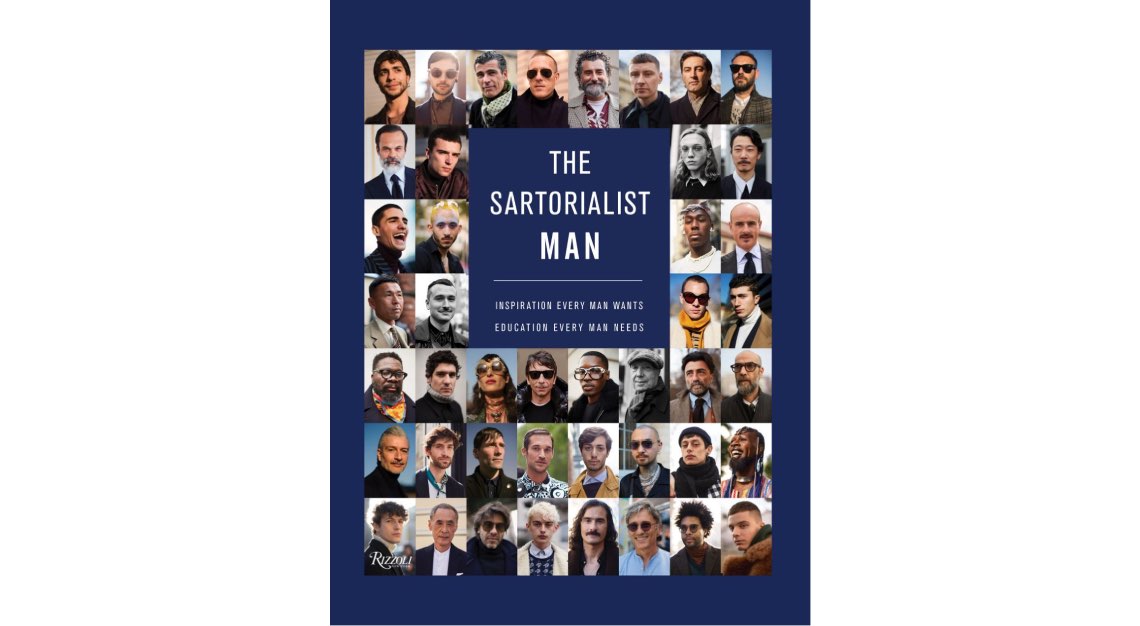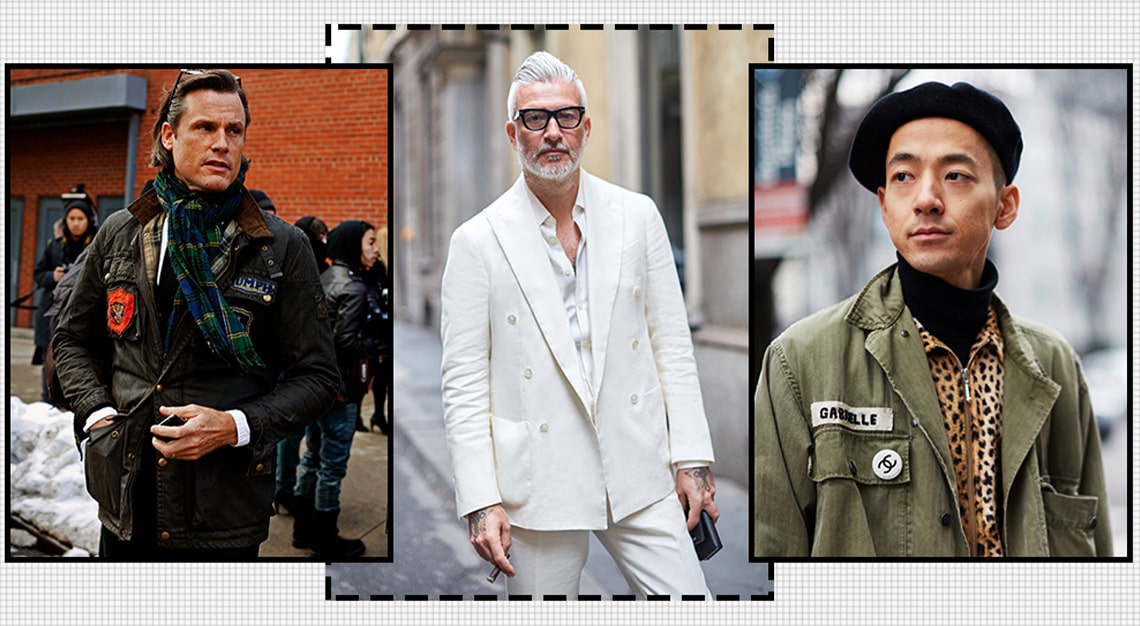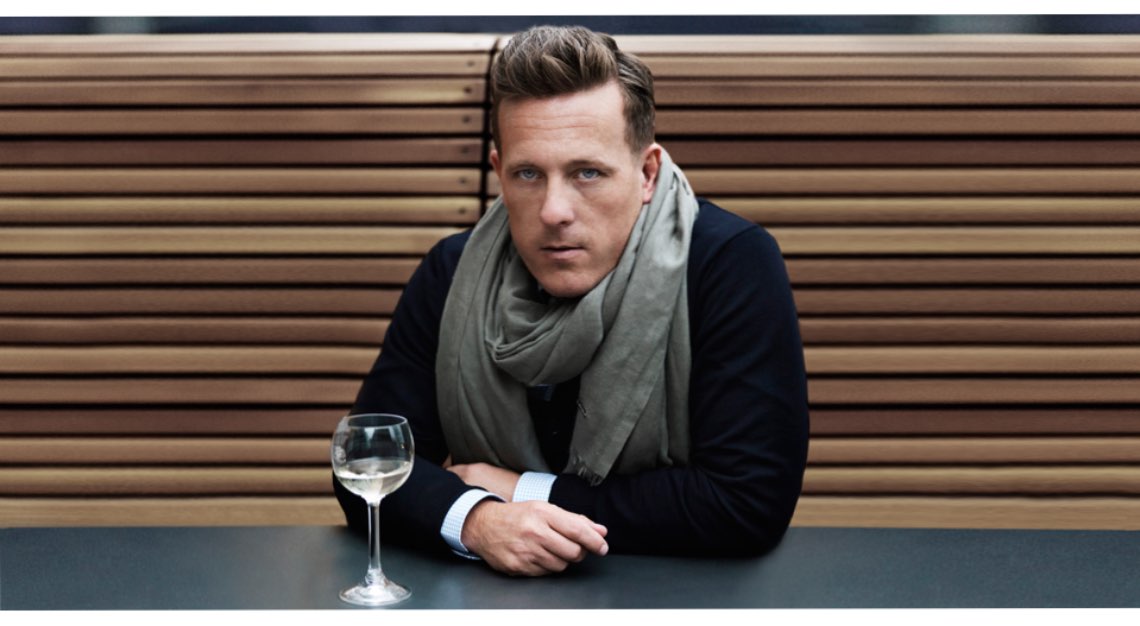 Part guide book – on everything from how to talk to your tailor to how to iron a shirt – and part inspiration mood board, it's a thorough resource for any guy who gives a hoot about his attire. Even for those who have their look down pat, The Sartorialist: Man still offers opportunities for enlightenment.
"I think it's a great challenge for guys to not just look at other guys who are like them but also look at guys who have different styles," Schuman tells us, recounting how, at an annual lunch he hosts during Pitti Uomo, he'd curate the guest list to bring men of disparate aesthetics together. "You could see how sincerely interested they were… how they were trying to learn. Guys with great style are always open to guys with other great styles."
The book pulls valuable (and practical) wisdom out of a diverse range of looks to provide tools every man can benefit from. In that spirit, we spoke with Schuman about the 10 most surprising styling insights he's gathered in his years of documenting men at their sartorial best.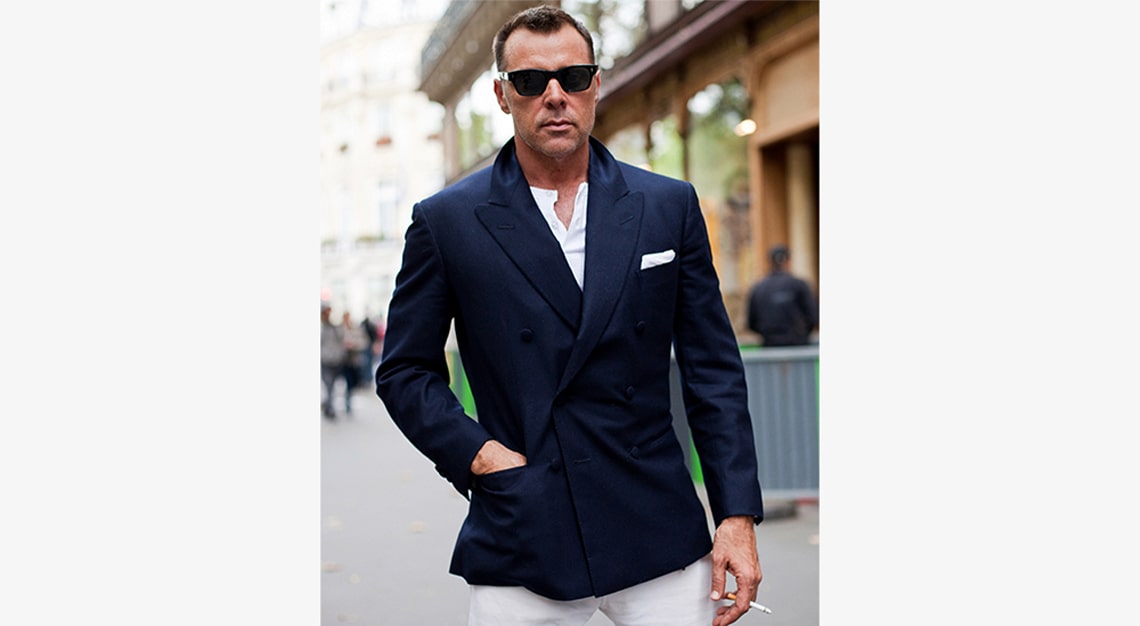 Casual double-breasted blazers
"One of the things I've always read in menswear books is that the double-breasted is the dressier of the jackets. But, I [keep] coming across these guys wearing them really casually and looking really good. A lot of people talk about rules; one being that the double-breasted should always be buttoned up. A lot of these aren't really rules so much as common sense: if you wear it unbuttoned, it flares out in a weird way and isn't very flattering. What I noticed is these guys are still buttoned-up; it's just the pieces they're wearing with the double-breasted [that] are more casual."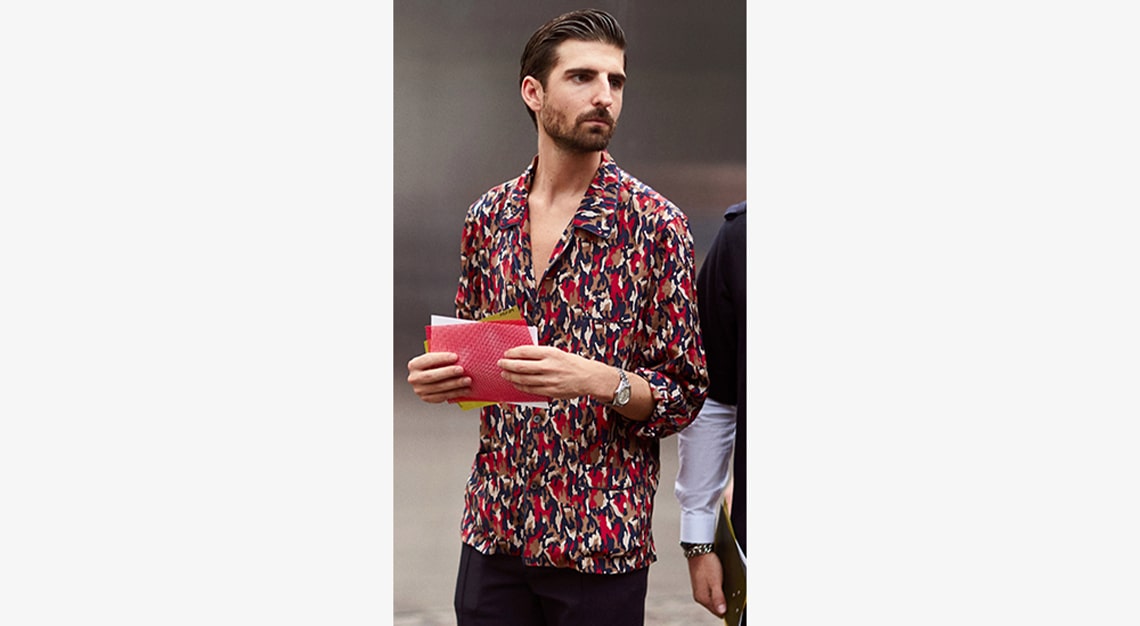 The printed shirt
"I think printed shirts are going to become even more important as guys are wearing fewer suits and ties. The great thing about ties is that they offer you a chance to wear a print, something that pulls together all the colors of a look. One of the easiest, and I think most beautiful, replacements for a tie is a printed shirt. It's a great answer for making a two-piece look come across as considered and finished without a jacket or tie."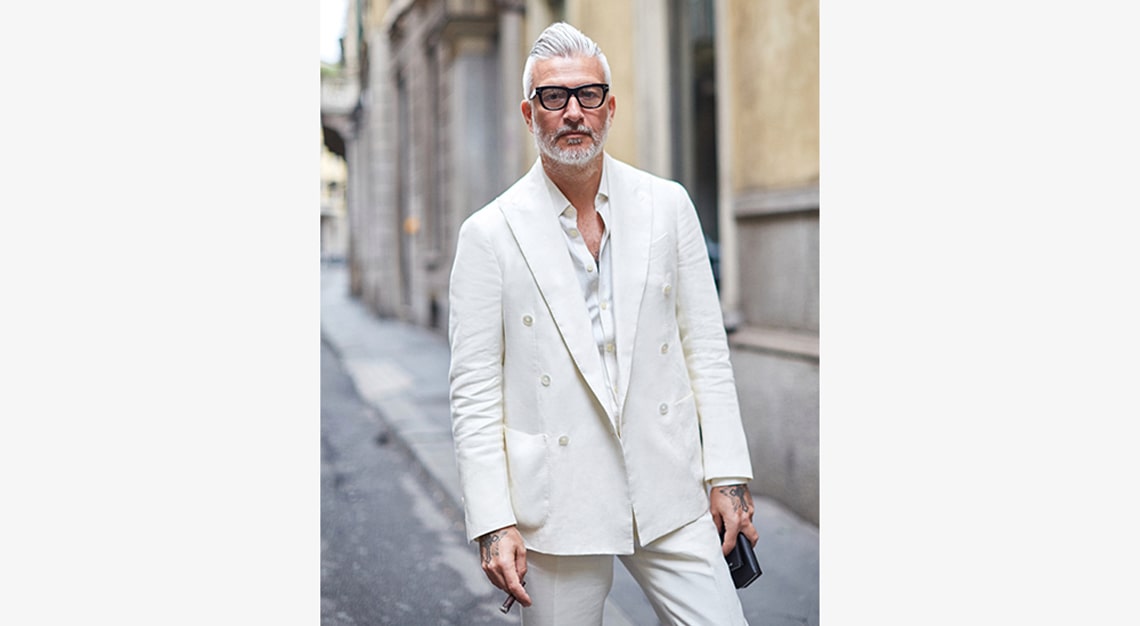 Monochrome dressing
"A lot of guys, for whatever reason, aren't comfortable with mixing prints. So a lot of times, monochrome is easier. It's sleeker and once you find your colour palette – it doesn't need to literally be one colour – life is so much easier. I'm looking at my closet and almost everything in it is blue. If you don't feel like playing the fashion game, then don't do it. Find yourself a uniform and you can have a lot of fun within that. It's so simple but it's all about fit and texture."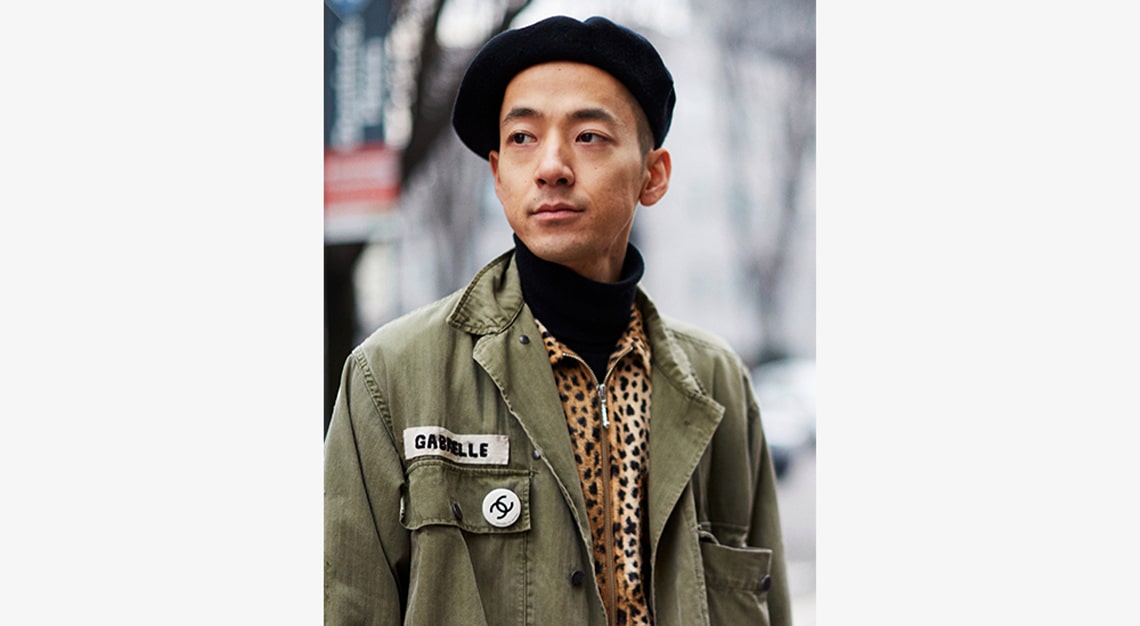 Leopard as a neutral
"Leopard is similar to camouflage: they're both a kind of soft-edged, amoeba-like print that works great with other prints. Like camouflage, it comes with a lot of associations – it can be sexy, it can be a little tacky, it can be subtle. I like it best when it's layered under something where it's just peeking out. I was pretty early on it – I had this Dries Van Noten scarf that's like a strip of faux fur, maybe three inches wide. You put it around your neck and it's very subtle underneath a coat."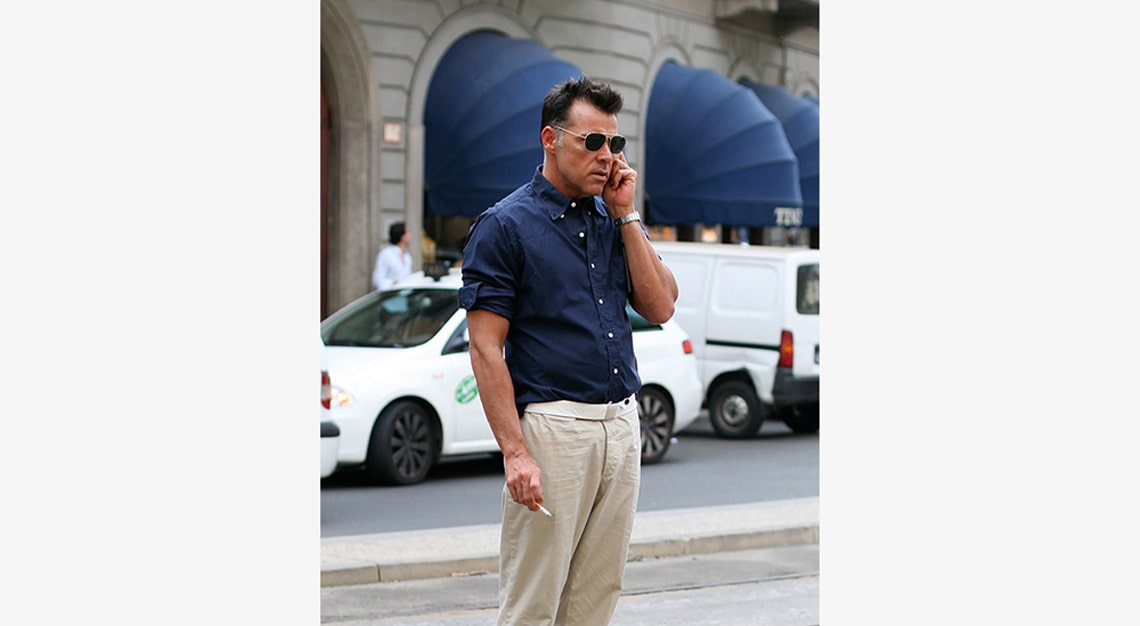 The waistband foldover
"This guy George Cortina is in the book several times – he has the chicest style. He's a stylist so he knows all the tricks, [such as] his folded-over waistband. Pants are usually cut to be worn right under your bellybutton, but a lot of guys can't bring themselves to wear their pants up there. So if you fold the waistband over, [your pants] will be sitting on your hips – like jeans – but the crotch isn't dropping down. It's a very practical way of solving that problem."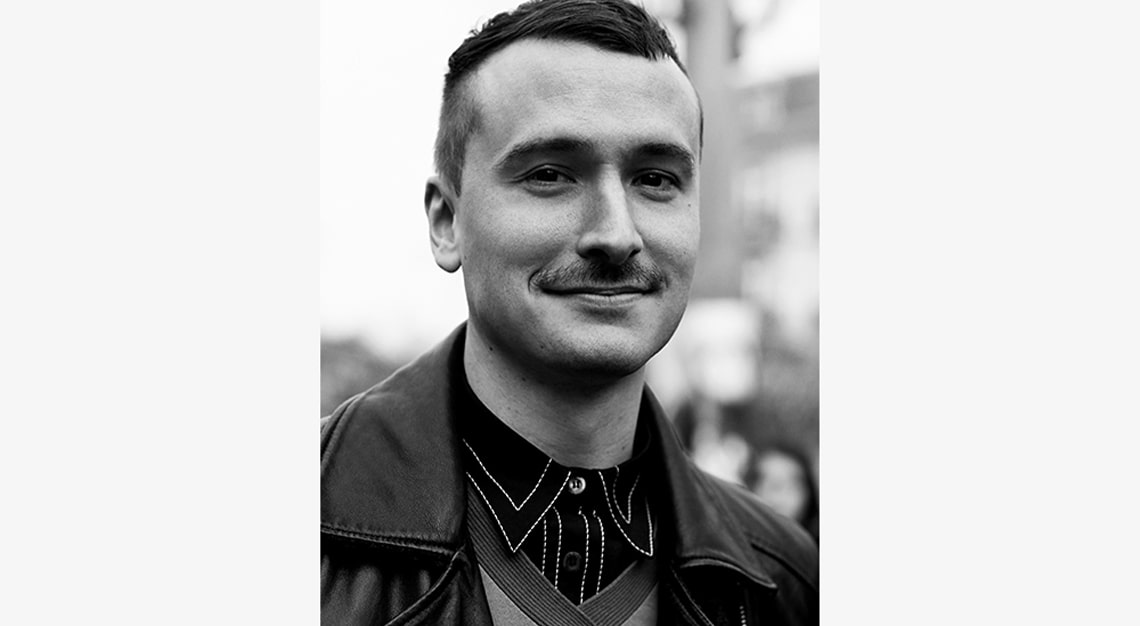 The buttoned-up collar
"The buttoned-up collar is something guys having been doing for a while – some more successfully than others. The trick is to be very particular about the shirt you wear all the way buttoned up. If it's too much of a dress shirt, it looks like you're missing a tie. The one thing that's consistent about guys who do it really well is that they always seem to do it with a soft collar. Plus, you're almost always better off with something that's a bit more dramatic – a print or a stripe."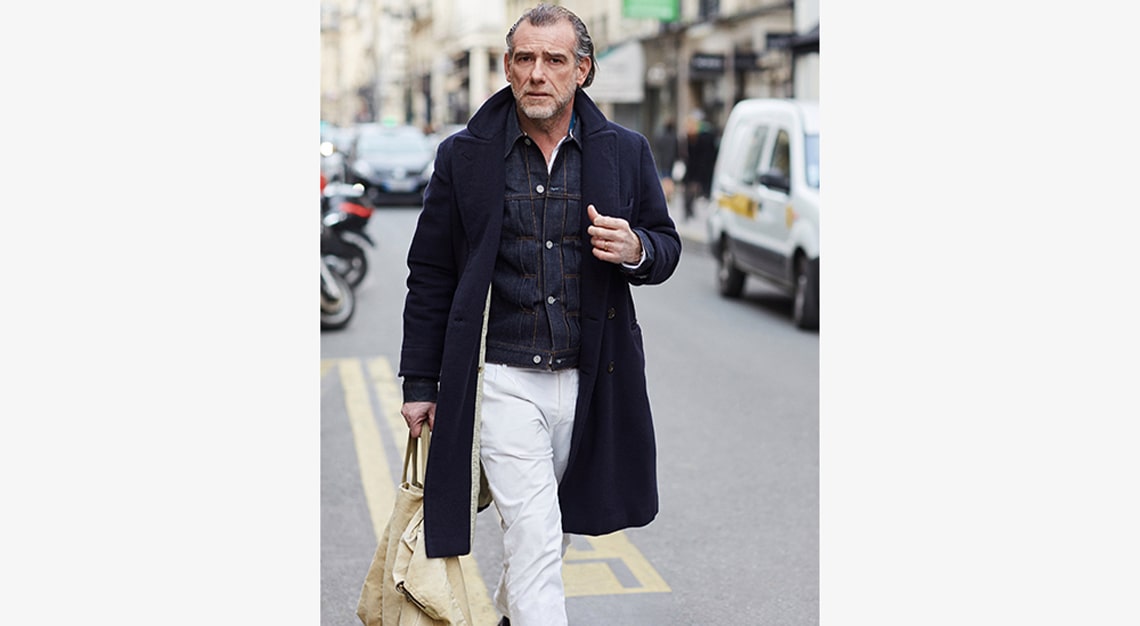 White jeans, all year round
"One of the first times I went to Pitti, back in January 2006, it was one of the first things I noticed: guys wearing white jeans in the dead of winter. It's such a nice, crisp… almost palette cleanser. It's very Italian; they love their coats, they love their shoes and [the white jeans] kind of say, 'Nothing going on in the pants area, focus on my wonderful shoes and wonderful coat and my tan face'. Because, you know, they're always tan. I don't like having that straight line [at the hips] you get wearing them with a knit, so I almost always wear them when I know I'm going to be in a coat or jacket all day and you'll just see those two white pipes."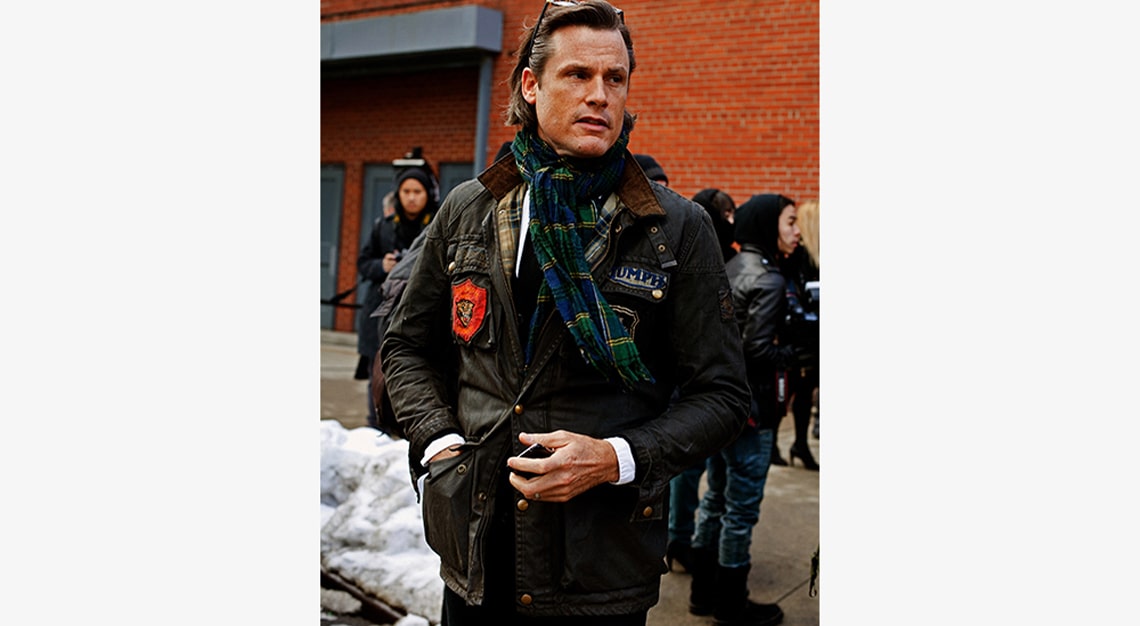 Tailored coat sleeves
"When you go into a store, the salesperson is always saying 'Size up your coats! You might be wearing a big, chunky sweater.' It's like every day is going to be the coldest day of the year. [But] most of the time, it ends up looking kind of sloppy. A lot of guys know where their suit sleeve is supposed to be but they don't really know about the coat, and they end up leaving them too long. I remember in The Awful Truth, Ralph Bellamy wears this formal coat and the sleeve is the same length as his tuxedo, so you just get this beautiful white cuff between his coat and gloves. It's not that it's a rule but it's just so considered, so precise. You can tell that he and his tailor looked at it. It's a little thing that can make even an oversized coat look polished."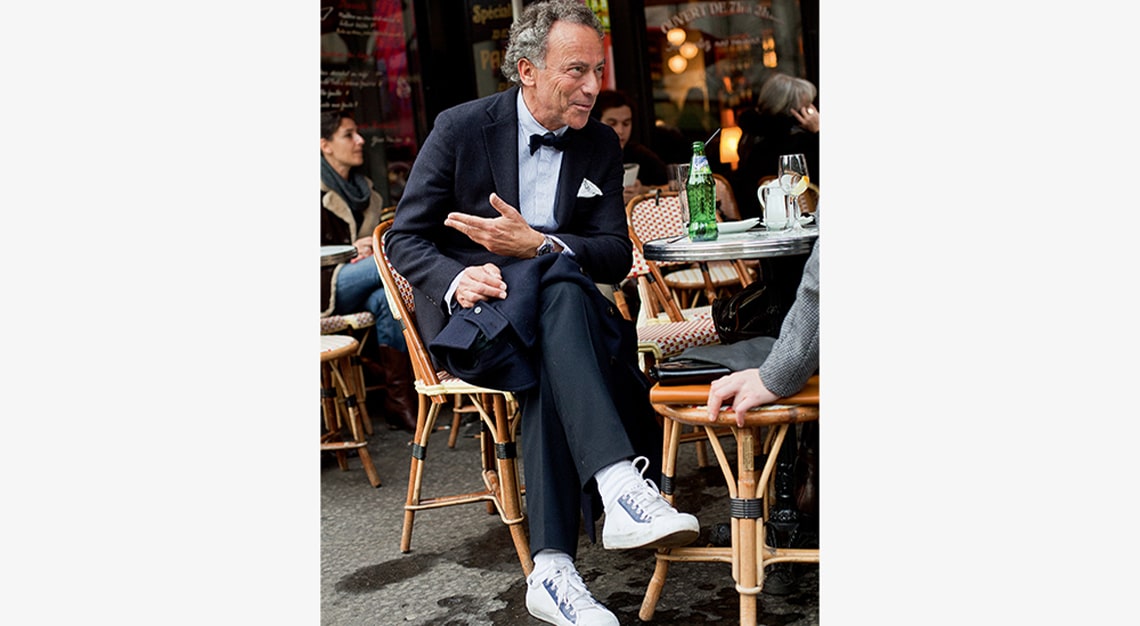 Reconsider bow ties (or don't)
"I am not a bow-tie guy. I think they're kind of the modern jabot, like in a couple years it'll be like 'Really? You're wearing a bow tie?' But I did have a couple pictures of guys wearing bow ties and looking cool… it can be done."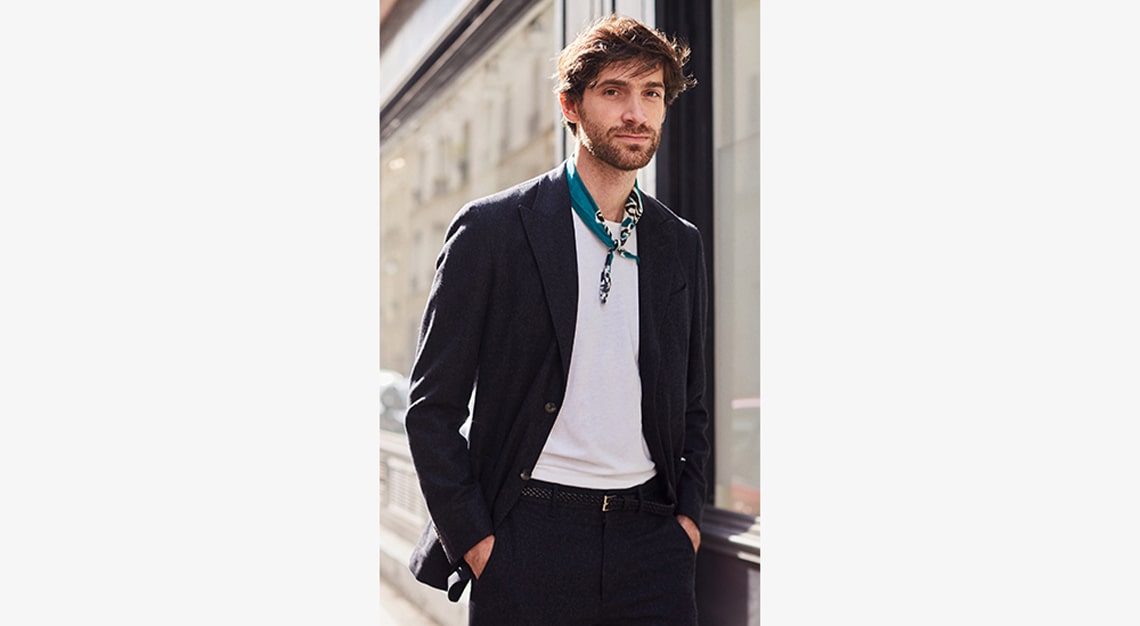 Neckerchiefs in place of ties
"I think a great, modern alternative to the tie is a neckerchief. They can be worn really close to the neck, but I like it better when they're looser, like a bandana. They are fluffy and dramatic, and you can even wear them with a polo or a crewneck, where it's tucked in and you're just getting a little hint of colour and print. It looks so chic."
This story first appeared on Robb Report US