We adventure through the British capital like a local, navigating the busy streets and secret hideaways
Many of the world's biggest cities are international business hubs as well as popular vacation spots, and London certainly falls under that category. If you're a professional over 30, chances are that you have been visited the British capital on more than one occasion. You've done Buckingham Palace, Westminster Abbey, the V&A and Claridge's, and are now looking to scratch beneath the surface and enjoy the vibrant metropolis like a local, or at least like it's your second fabulous home.
Even if you haven't been fortunate enough to visit London before, perhaps you're looking to venture off the beaten path and experience the best of the city in luxe style and taste — without the sightseeing crowd obscuring your view.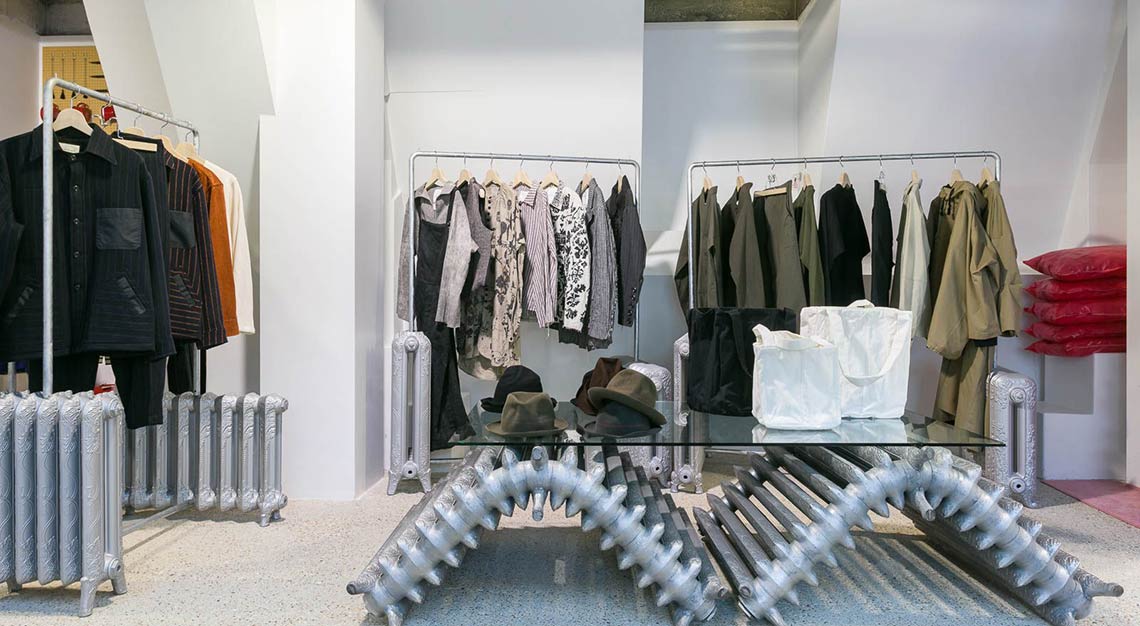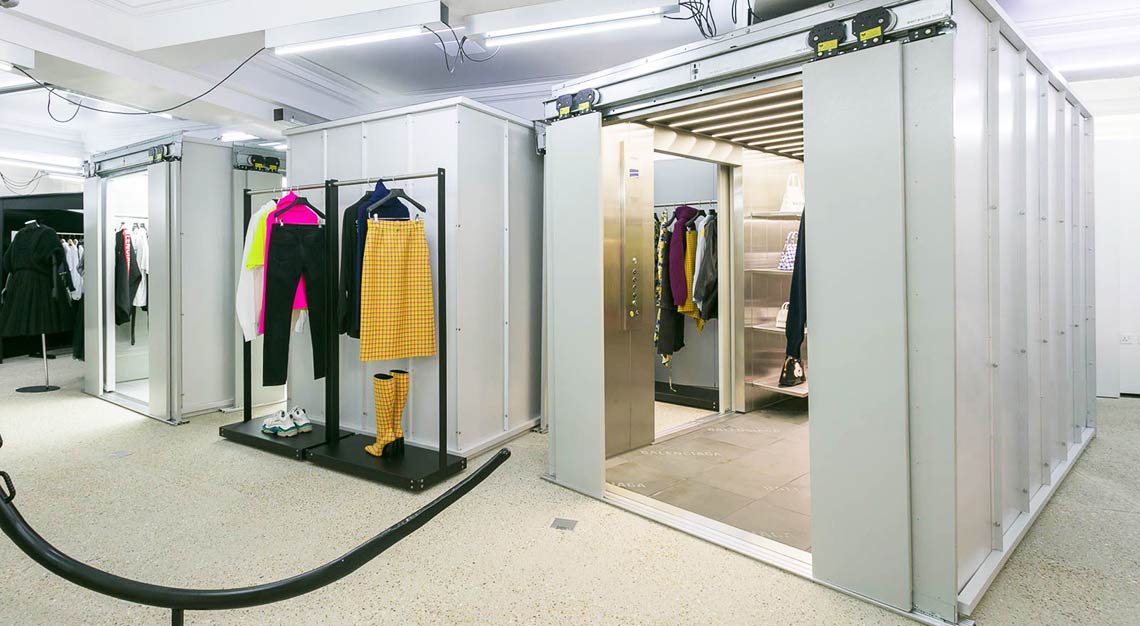 Where To Shop
Dover Street Market is a five-storey art installation slash retail space, mapped out by Japanese fashion designer Rei Kawakubo of Comme des Garcons. The avant-garde building features high-end brands including Elena Dawson, Paul Harnden, Rick Owens and Raf Simons, all set around extravagant displays, minimalist decor and photo-worthy dressing rooms. It's like walking through London Fashion Week on a daily basis.
For those who lean towards classic luxury, The Village in Shepherd's Bush mega-mall, Westfield, has 35 internationally famous luxury brands from Prada, Louis Vuitton and Jimmy Choo to Bucherer, Hogan and Versus Versace. There is also a personal styling lounge where an expert team is on hand to put together attire for all the family, for any occasion, quickly and efficiently.
Sleep
It's all happening in East London these days, so check into five-star Shoreditch hotel, The Curtain. You'll retire in a chic and spacious hideaway where suites rival the size of many grand city apartments. The Curtain Suite, for example features floor-to-ceiling windows and comes with a kitchen, living room, dining room, a sizeable bedroom and an ensuite bathroom that includes a freestanding bathtub. Watch East-London business rise and shine from your couch or up on the stunning Moroccan-style rooftop pool.
If The Dorchester is your London go-to, then upgrade to The Harlequin Penthouse roof suite which was the 'home away from home' for screen legends Elizabeth Taylor and Richard Burton. The two-bedroom suite has sweeping views over Hyde Park and one of the bathrooms was decked out in pink marble especially for Taylor in the sixties.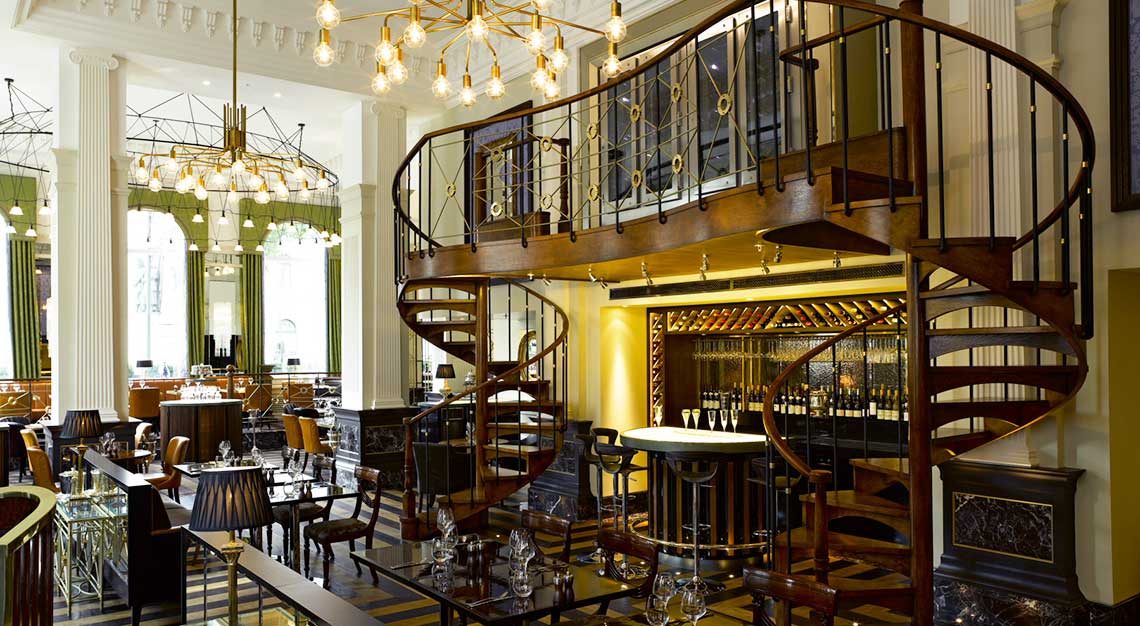 Eat
The Balcon London is a city gem tucked away in a surprisingly secluded spot by the palace. The elegant all-day dining restaurant echoes royal splendour, with a grand staircase crawling over the bar and a menu representing the finest in European cuisine, using freshly sourced local produce and seasonal ingredients. Highlights include perfectly grilled Yorkshire sirloin and roast guinea fowl accompanied by juicy duck fat potatoes. Escalate the luxury experience and start with a selection of Sturia caviars washed down with Charles Legend Champagne.
Laurent at Cafe Royal is another stunning dining hideout, behind arched windows that look onto Piccadilly Circus traffic. Here, visitors discover British meat and fish, whether it's prepared from the open kitchen or sushi bar.
View this post on Instagram
Drink
2018 newbie Ruya has been shaking up the Mayfair nightlife scene thanks to The Mekan Bar within. Cocktail master classes here see the talented team guide small groups through beverage creations inspired by the seven Anatolian regions, along with tasty food pairings to go with the liquor. The experience also means you'll gain drinking buddies – perfect for those travelling alone and wishing to mingle.
In terms of wine, City Social has a big list with expert sommeliers to suggest the perfect glass (or bottle) depending on taste and mood. From here you'll toast by iconic modern buildings including The Gherkin and The Cheesegrater, and watch their lights flicker as dawn sets in.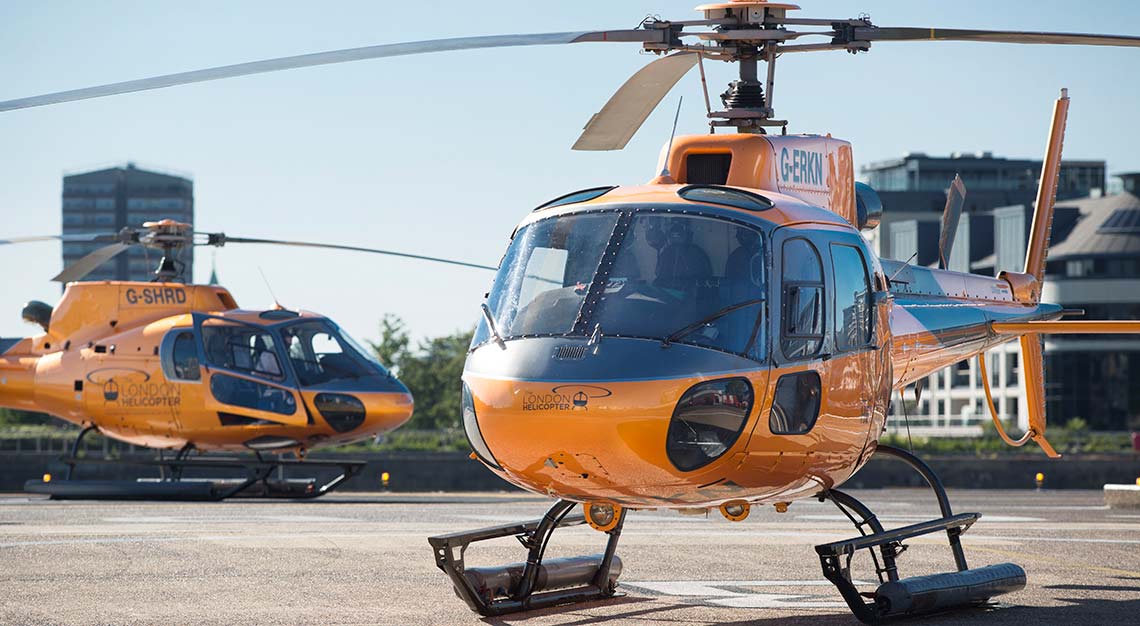 Do
The best way to avoid London traffic is to take to the skies and that is, to enjoy views via helicopter. The London Helicopter has three tours at 10, 20 and 30 minutes in length. The shorter tours are for meant for groups of up to six but the 'London Max' is a completely private tour, extended from west to east London. At 1,000-feet in the air, you'll soak up sights including the Royal Albert Hall, Trafalgar Square and the O2 arena from an angle that most tourists won't get — above.
Keeping in line with this theme, the Tower Bridge Glass Exhibit now allows visitors to walk across the famous landmark on an eleven metre transparent walkway. Forty-two meters above the River Thames, you'll see pedestrians rushing below and get a bird's eye view of open-top red buses.
View this post on Instagram
Whilst there are always new shows on the West End, sometimes it's nice to step out of the ordinary and into the super luxury. Revels In Hand supplies premium West End experiences from the comfort of your own home, hotel room, workplace, or just about any space you can think of. The average price tag is $8,800 per production, for you and for as many guests as you like, and plays are tailored to your needs, facilities and location.
Alternatively, if you really do fancy a night out, then switch the mayhem outside the Book Of Mormon and get dressed up for a sophisticated night at the opera. The Royal Opera House is one of the most majestic buildings in London and hosts the world's finest opera. It is renowned for both traditional opera and new works from today's biggest opera composers from Harrison Birtwistle to Thomas Ades. Backstage tours are also available where you're taken to see The Royal Ballet in preparation or guided through the stage technology.
And For Some Me-Time…
The big smoke is a hectic city so you need to devote some of your time to wellness. The Spa at Mandarin Oriental London recently reopened and offers everything from traditional Chinese medicine to anti-ageing Nescens facials. There are 13 heavenly treatment rooms including a new Oriental Suite with two massage beds and a Rasul water temple combining heat, steam and mud for skin condition treatments.
If you're glued to technology, try a Digital Wellness Escape session – for 80 minutes, therapists will focus on areas such as the head, eyes, neck and shoulders to ease strains from frequent digital device use. On the flip, if you're a gym addict then boost your recovery time and enhance blood flow at London Cyro. Cryotherapy uses freezing temperatures to heal your body fast and naturally, and sessions are up to three minutes long meaning no excuses if you're time-strapped. There are even Cyro-facials which aid in collagen boosting for those who can't get enough of the ice.
Thai Airways offers more than 30 flights a week to Heathrow with a stopover in Bangkok.