The best way to explore Europe is by walking, but a car will take you further
Synonymous with being the financial and business hub of Germany, Frankfurt am Main is home to the European Central Bank and stock exchange, along with fin-tech startups, trade fairs, and motor shows. Unsurprisingly, it's also home to one of the largest and busiest airports in the region, with world-class international airlines making regular stops.
But even with its heart of gold, Frankfurt manages to captivate with a side that's at a different pace altogether, one that's both quaint and enchanting all the same. A perfect marriage of old and new, futuristic skyscrapers are flanked by medieval old towns and breathtaking countrysides that provide a calming respite to the fast-paced city lifestyle. While Frankfurt proves to be more than just a city stopover or connecting route, those looking for country-side drives can venture out.
Thai Airways flies from Singapore to Frankfurt twice a day with a cushy stopover in Bangkok that ensures a more comfortable and enjoyable journey.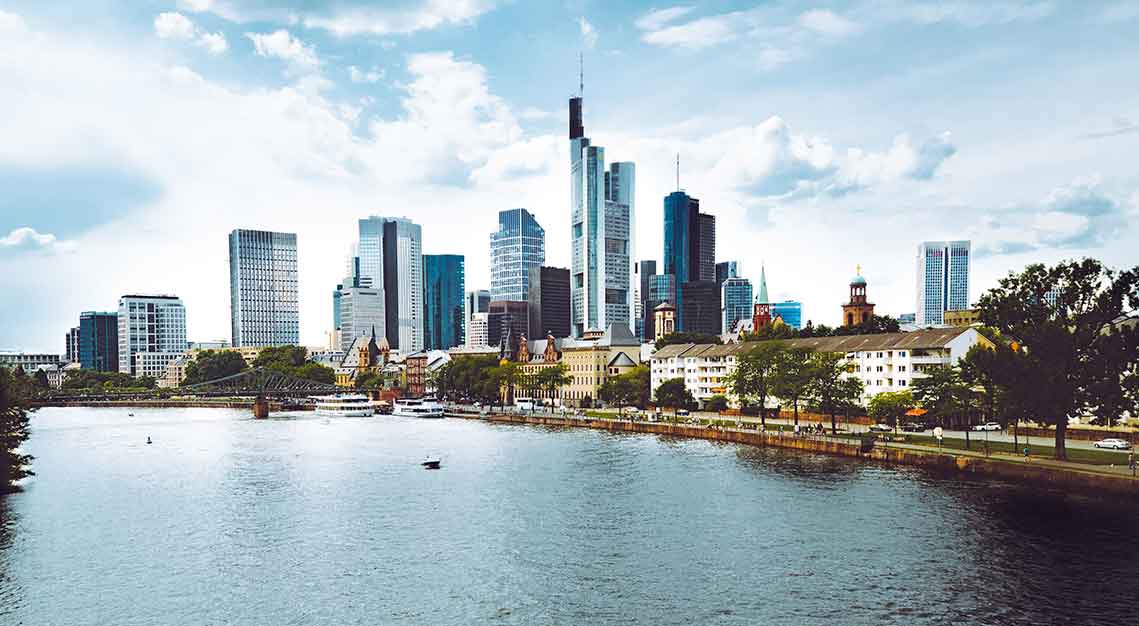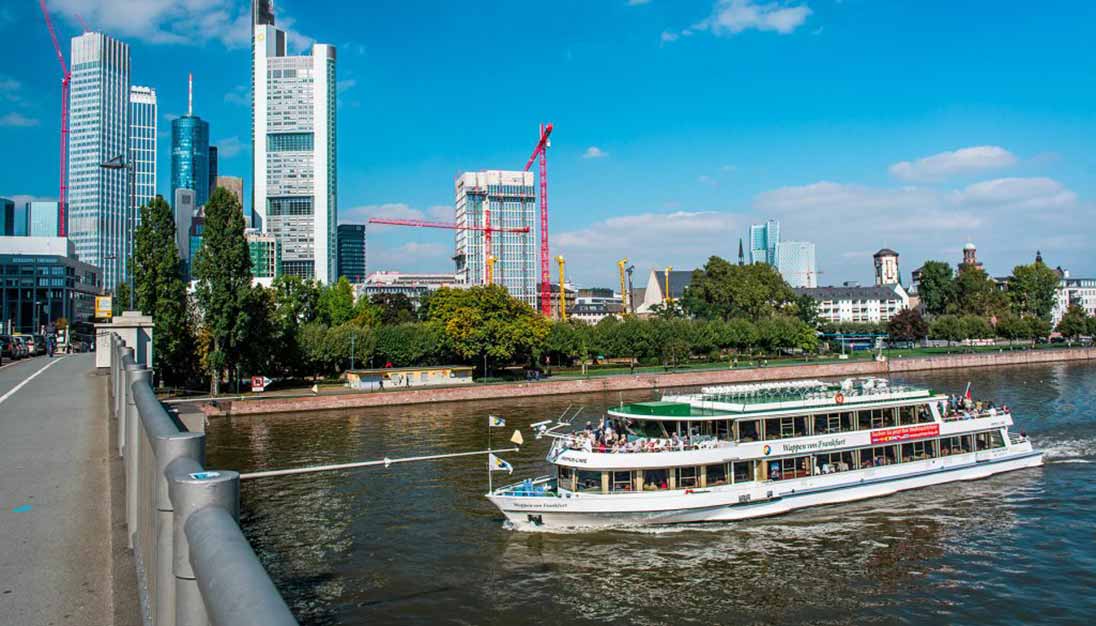 Rhine River
Hop on board a cruise along river Main to enjoy a panoramic view of Frankfurt's striking skyline and stunning silhouette of the historical towns of Mainz and Rüdesheim on the Rhine river valley. Discover the bustling metropolis and learn more about the history of its attractions and why it's sometimes endearingly referred to as 'Mainhattan'. Evening cruises are also available, with the city cast against a stunning backdrop of setting sun. While the boat ride means you'll be viewing architecture from afar, it does allow you to take in the most of Frankfurt within a short time frame. Cruise timings depend on tour group and size, but can take around three hours to complete. Week-long cruises are also available and run all the way to Amsterdam and Basel.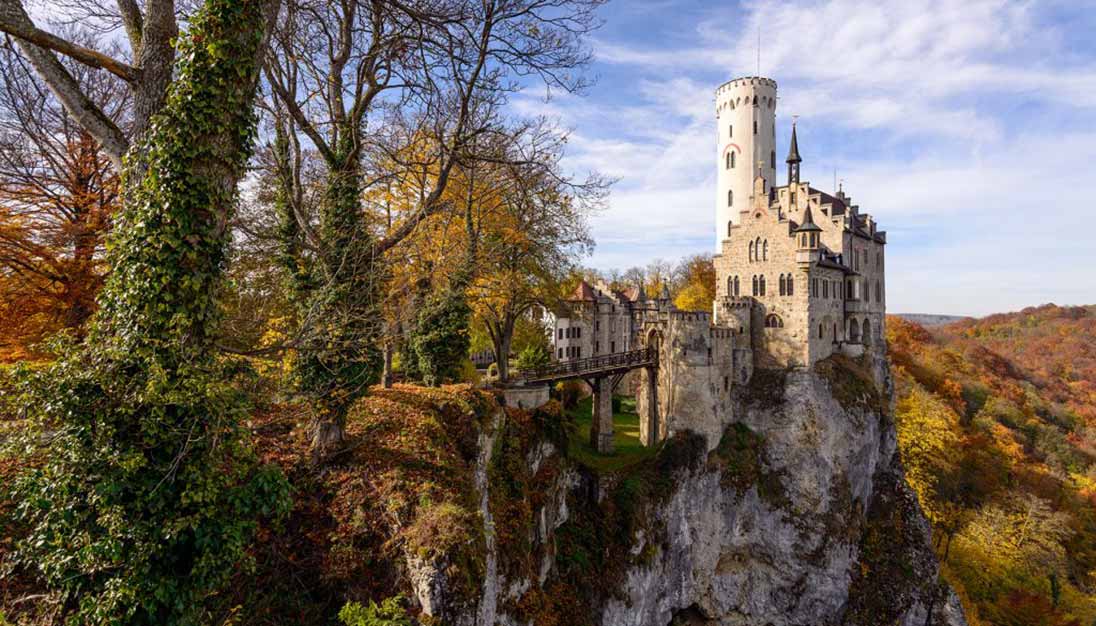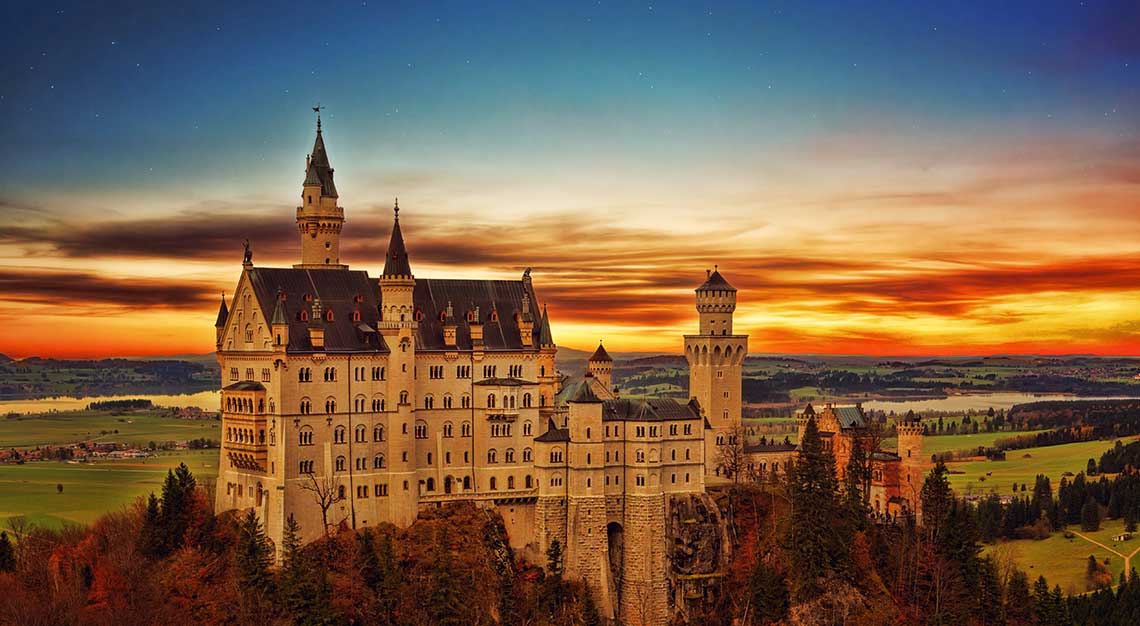 Castle Road
Brimming with legends and tales of forgotten kings during the medieval ages, this 60-year-old route transcends time as its spans through the city of Mannheim (a short hour's drive south of Frankfurt) all the way to the Golden City of Prague. With more than 60 spellbinding castles and palaces dotted along this 1,200km scenic trail, get transported back into the middle ages and marvel at the architectural magnificence of various eras while immersing in costume performances and festivals within ancient castle walls. And just like the movies, each drive consists of small, winding back roads. Highlights during the drive include Bamberg castle, a UNESCO old quarter, Imperial castle of Nuremerg, and Rothenburg ob der Tauber. This route takes between three to five days to complete.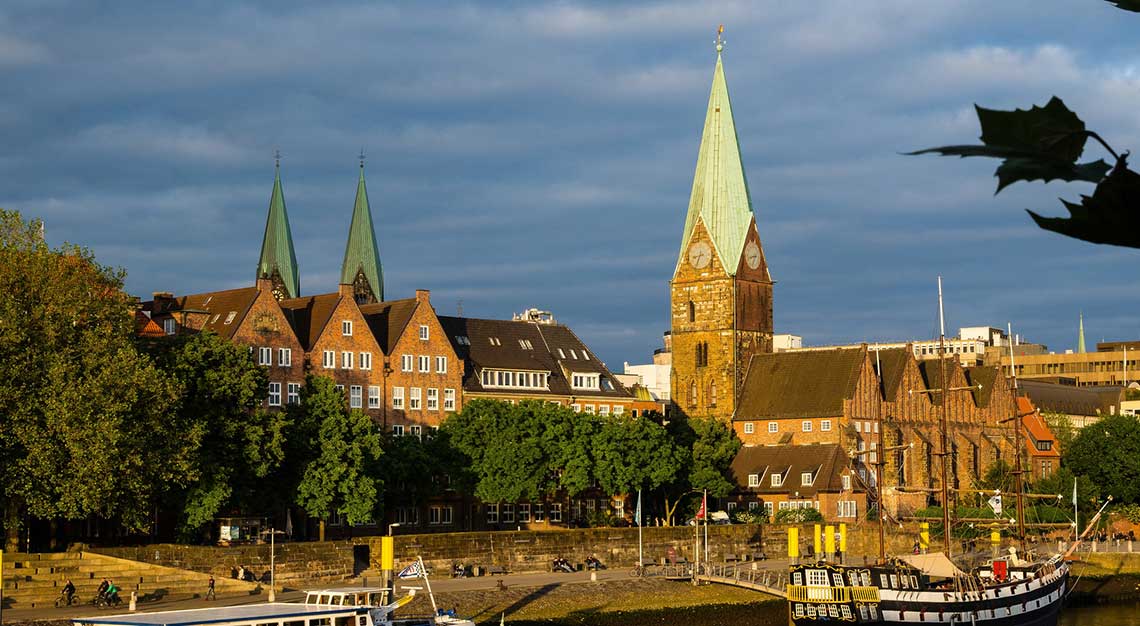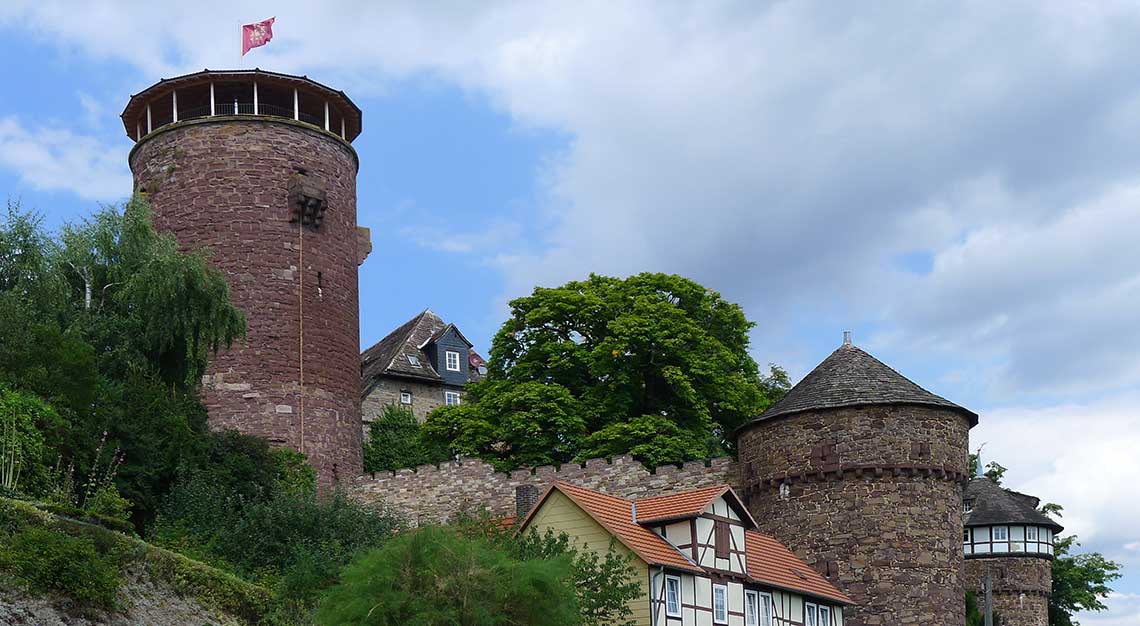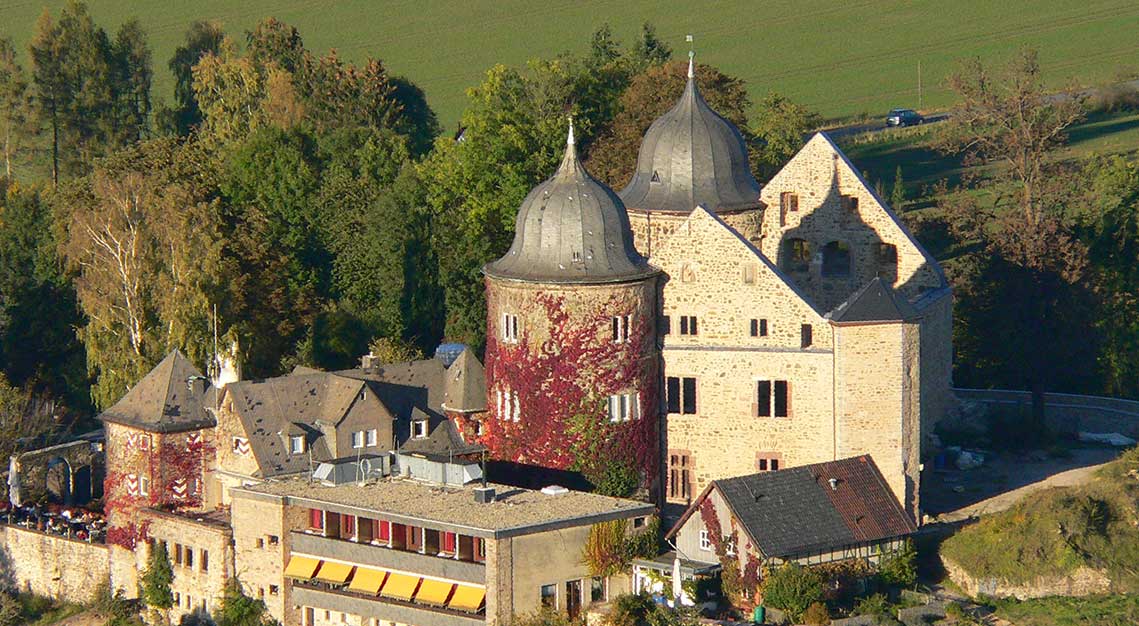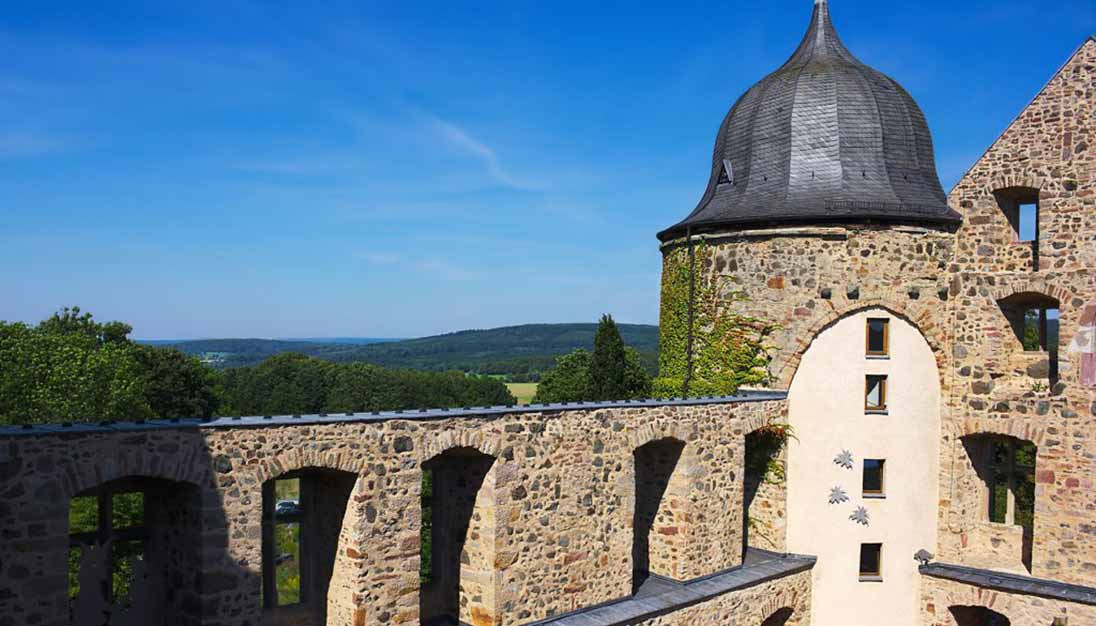 Fairy Tale Road
Familiar with Bothers Grimm's stories of Cinderella and Snow White? You can now create your very own 'Once upon a time…' and '…happily ever after' adventure on this magical German Fairy Tale Road. Navigate through 600 km of road from Hanau (just 30 mins east of Frankfurt) the birthplace of the brothers, and learn about how stories come to life during the drive. Chance upon your favourite fairytale characters at themed festival and plays, and explore gorgeous national parks that hold their own candle even without the fairytale hype. Visit Snow White's house in the village of Bergfreiheit, hike through the Schwalm River to relive Little Red Riding hood's adventure, and stay for a night in Castle Sababurg, Sleeping Beauty's castle that's now boutique hotel with its own theatre. This route takes up to one week to complete.