Luxury cruise charters are nothing new in Raja Ampat, but Prana by Atzaro, the most recent arrival to the waters, takes this experience to a whole other level
Of the 17,000 islands that form the Indonesian Archipelago, the 1,500 or so that comprise Raja Ampat – meaning Four Kings in Bahasa Indonesia – stake a fair claim as Asia's most stunning and diverse landscape. Komodo National Park flaunts remarkable wildlife and geographical diversity, and the Banda islands offer seascapes loaded with historical significance.
But the West Papuan destination's remoteness, matchless beauty and unimaginable scale – it extends across 40,000 sq km – make this a journey of epic yet intimate grandeur. In this lies the most biodiverse marine region, not just within the Coral Triangle but anywhere on earth; a single dive into Cape Kri's coral reef yields a world-record 374 species.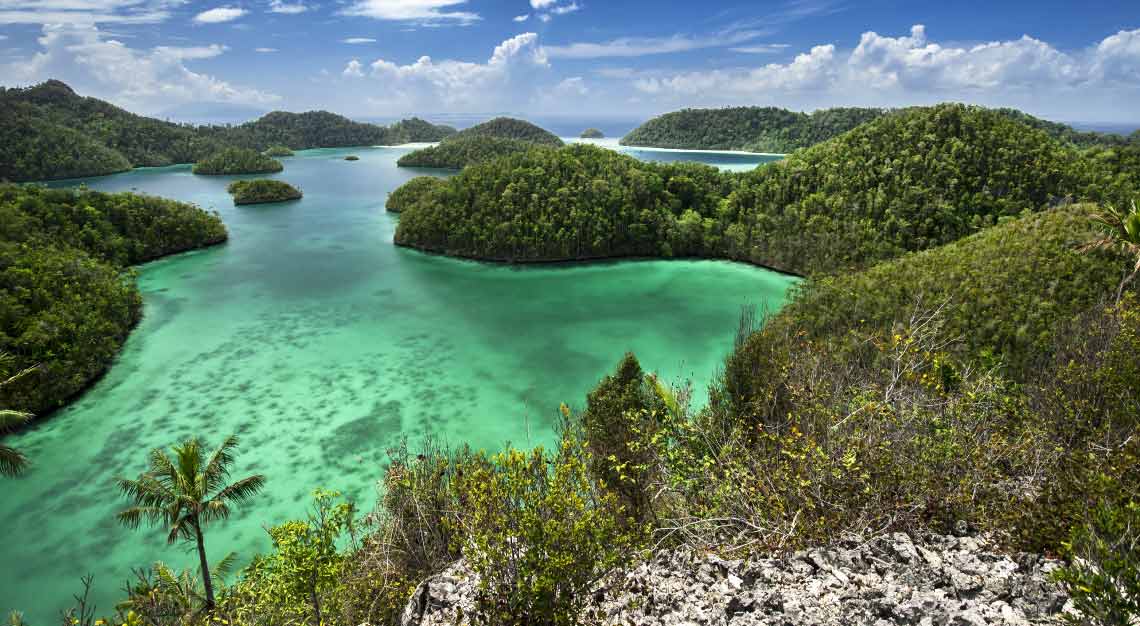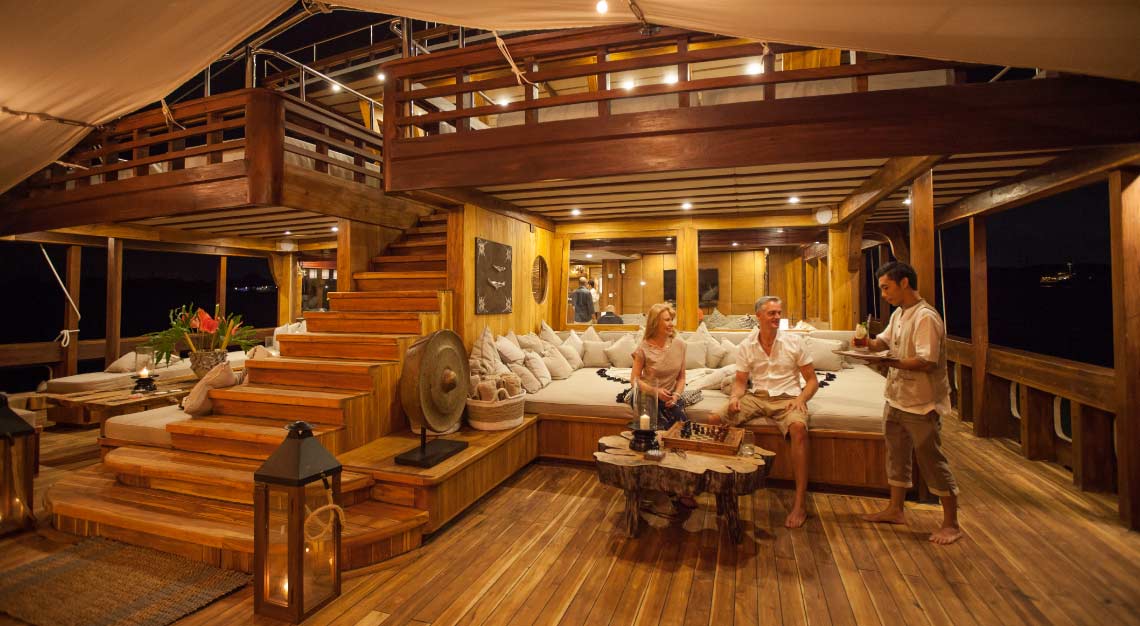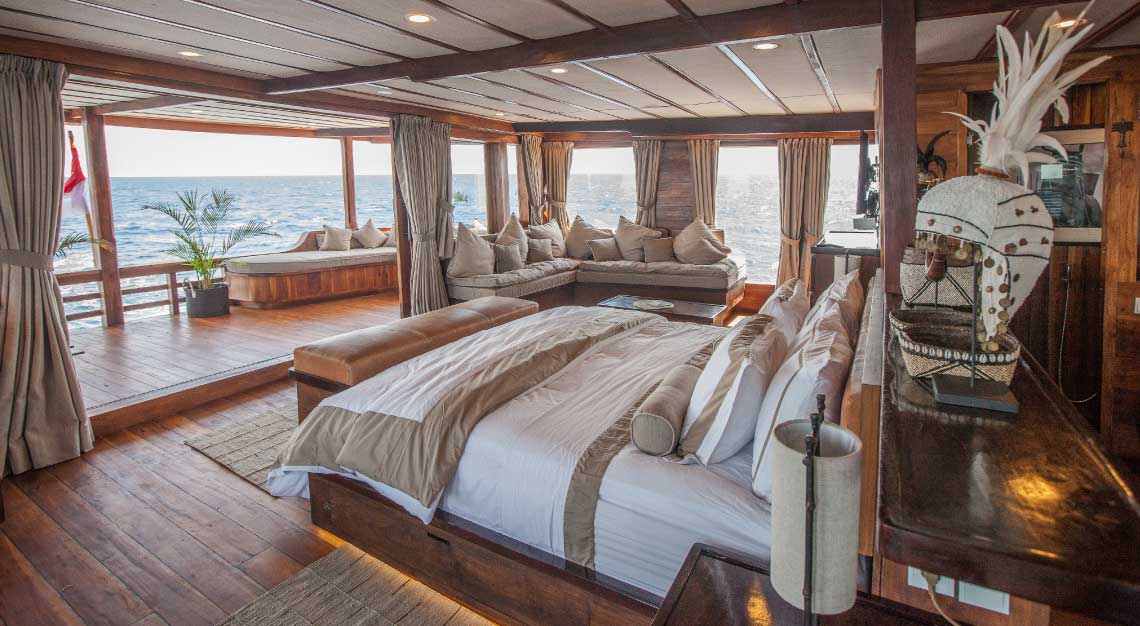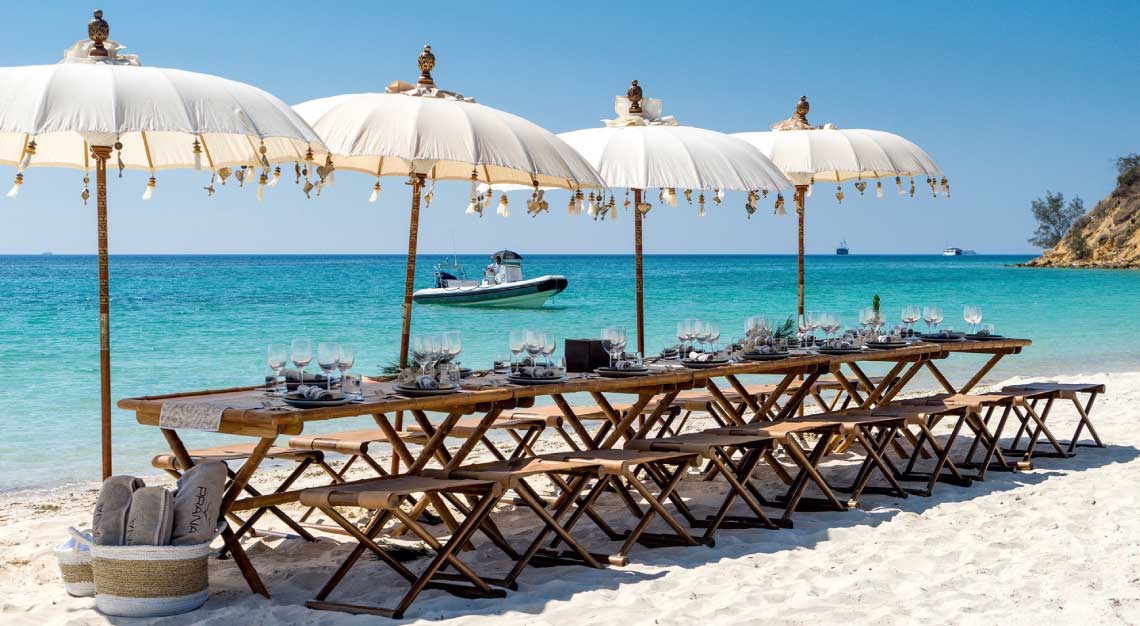 While the natural wonders below these sapphire waters speak for themselves, you don't need to be a world-class diver to lap up the visual feast when sailing aboard Prana by Atzaro, the Ibiza-based Atzaro group's ironwood-and-teak superyacht, which launched last year.
A gaff-rigged beauty crafted in Sulawesi, this is one of the largest touring phinisis – a traditional Indonesian two-masted ship. The waterborne hotel caters to up to 18 travellers in nine cabins, spread across four decks.
On the main deck, we wallowed in wraparound views of this fantastical waterworld. Mushroom-shaped islands strewn with fulsome foliage and craggy outcrops were interspersed with white-sand strips – often rising from sandbars that turned the green sea turquoise – that surely qualified as the world's finest private beaches.  
Such scenery, especially in the Instagram-feted northerly island of Pulau Wayag with its conical karsts jutting from the bejewelled waters, reminded me of a super-sized version of Vietnam's Halong Bay. But by contrast with such tourist magnets, Raja Ampat is suffused with a pervasive sense of isolation.
To reach this paradise takes five hours from the nearest city – the airport gateway of Sorong – and though basic homestays are scattered around the main island of Waigeo, most visitors only access these far-flung idylls on a liveaboard trip. If such logistical quirks render Raja Ampat's outer limits a somewhat exclusive experience, they also contribute to a near-total lack of pollution, commerce and noise.
Entire days would pass when we'd encounter more animals, both on our plates and in the sea, than humans. A couple of hours after the "second breakfast" that became a running joke on the phinisi – a sumptuous, yet barely necessary repast taken after each morning's boat excursion – we'd tuck into a lunch of fish, chicken or beef configured into a dazzling array of Indo-Western styles.
The full story is available in the April 2019 edition of Robb Report Singapore; get the annual print subscription delivered to your doorstep or read on the go with a digital subscription.