Forks at the ready; your Mediterranean food fix begins at these top restaurants
It's hard to find a Mediterranean restaurant that serves moreish and memorable Greek, Middle Eastern or Spanish cuisine in Singapore. The community for Mediterranean restaurants here is rather small, so chancing upon the finest ones mainly happens through word-of-mouth. We've narrowed down all the options to the best five restaurants which we think offer everything you need for a well-executed Mediterranean gustatory journey – from hummus and kebabs to skewers and grilled seafood platters.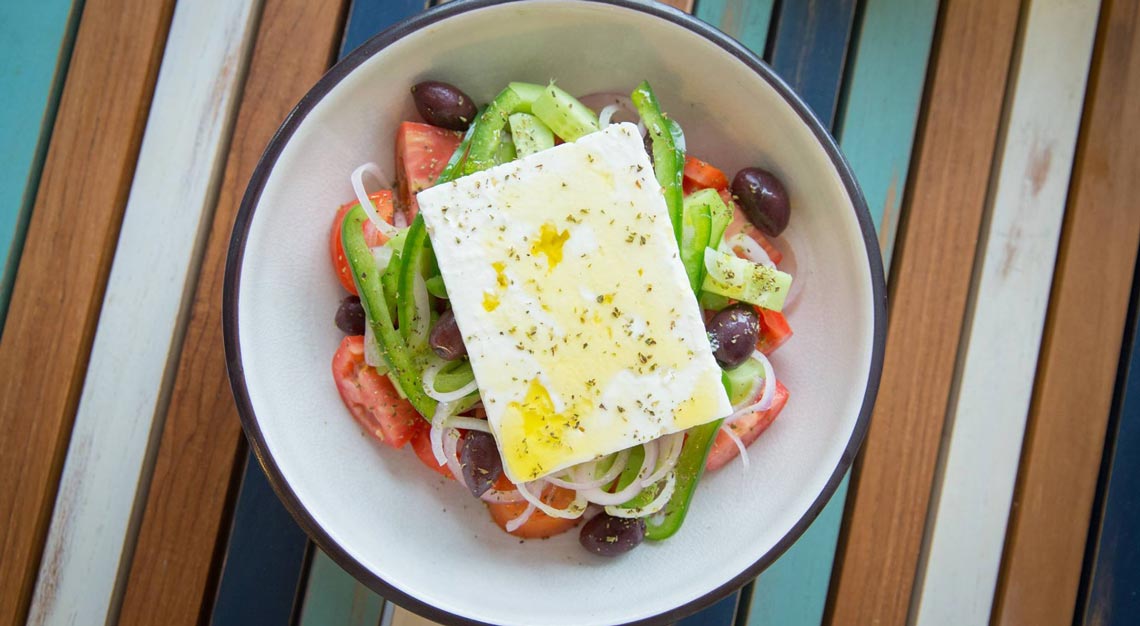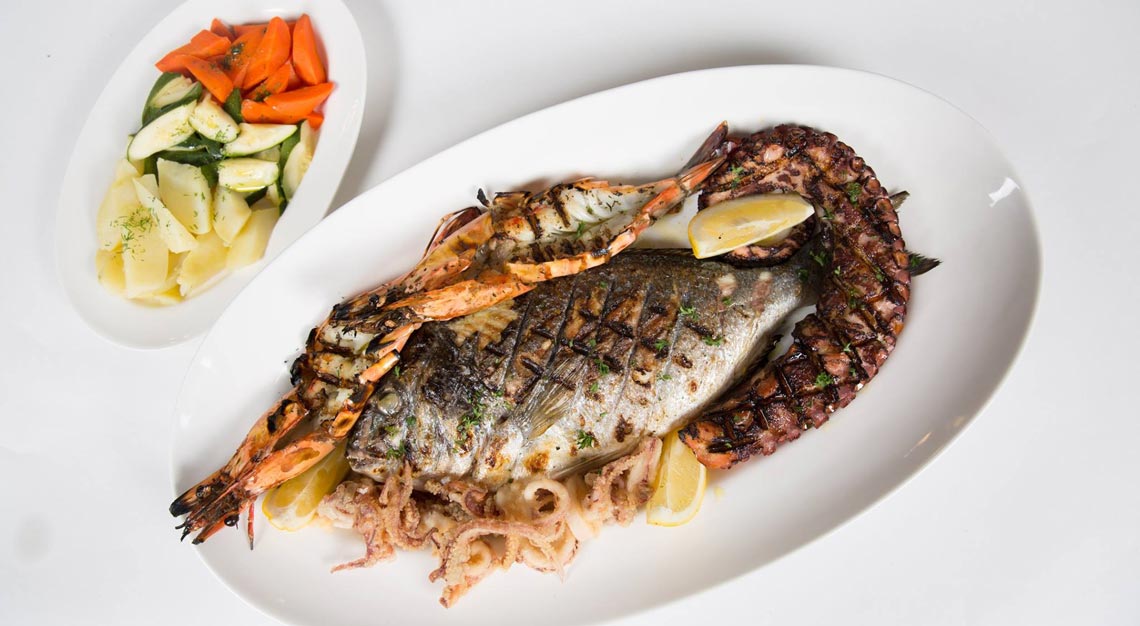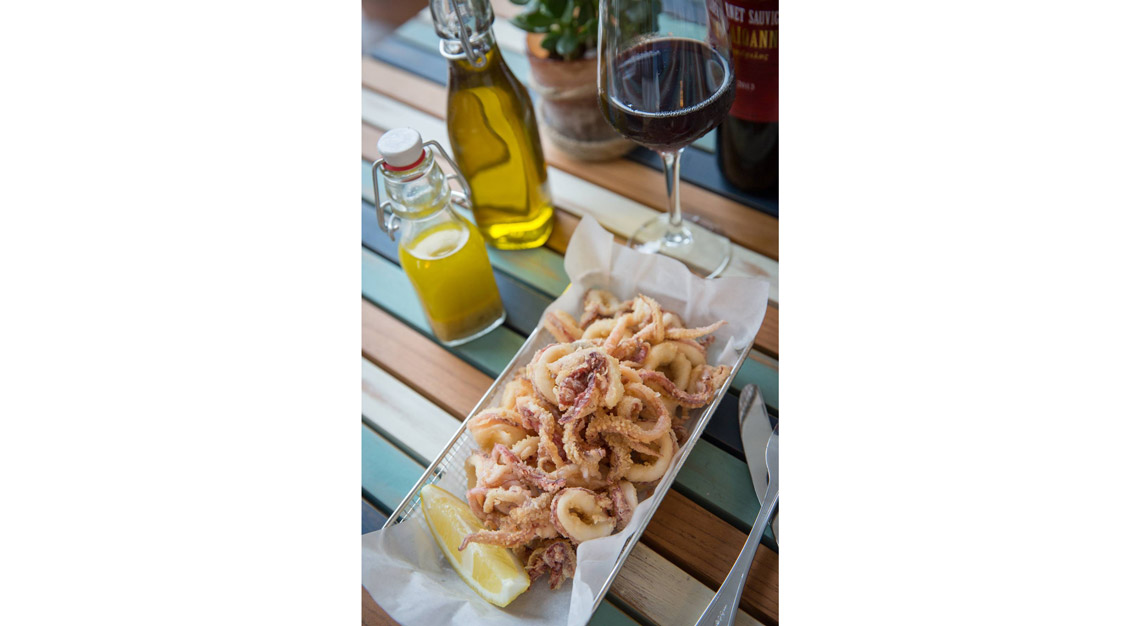 Bakalaki Greek Taverna
Sitting at the heart of Tiong Bahru's gastronomical enclave, this is possibly the closest you'll get to traditional Greek cuisine in Singapore. The restaurant sources most of its ingredients from authentic Greek suppliers from around the region, and rolls out a plethora of seafood specialities inspired by the Mediterranean islands.
The mixed grilled fish and seafood platters such as the Tsipoura ($118.90) is a must-try for those dining in big groups; you'll get the best grilled squid, prawns and octopus in just one sitting. Other highlights of the menu include Moussaka ($25.90), a traditional baked casserole of beef minced meat, eggplant, potato and béchamel sauce; Paidakia ($32.90), grilled marinated lamb chops with oregano and rosemary and Loukoumades ($14.90), traditional Greek doughnuts paired with honey, cinnamon and chocolate sauce.
Bakalaki Greek Taverna
3 Seng Poh Road
Singapore 168891
Tel: +65 6836 3688
Blu Kouzina
Blu Kouzina is one of the two Greek restaurants you'll find tucked along Dempsey Hill – the other is Blue Meze, the sister outlet of Blu Kouzina, which also serves up Greek fare. Some of the main ingredients used in the kitchen of this family-owned restaurant are specially flown in from Greece; the organic extra virgin olive oil is specially sourced from an olive grove estate in Messinia, whereas the sea salt originates from the volcanic rocks of the Mani Peninsula by the Mediterranean Sea.
We reckon you can't go wrong with the grilled pita and hummus combination for starters. For mains, we recommend the Xtapodi Shara ($39.80), a grilled octopus dish that has proven to be a crowd favourite. Meat-lovers may also choose from a variety of beef skewers, grilled beef wraps, beef patties and steaks.
Blu Kouzina
#01-21
10 Dempsey Road
Singapore 247700
Tel: +65 6875 0872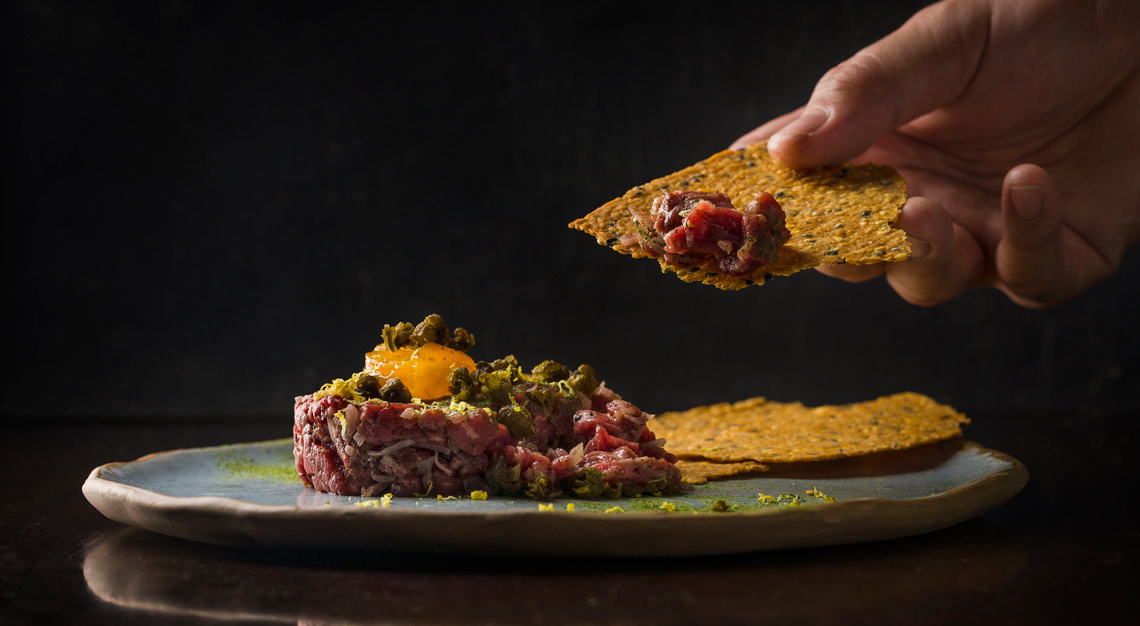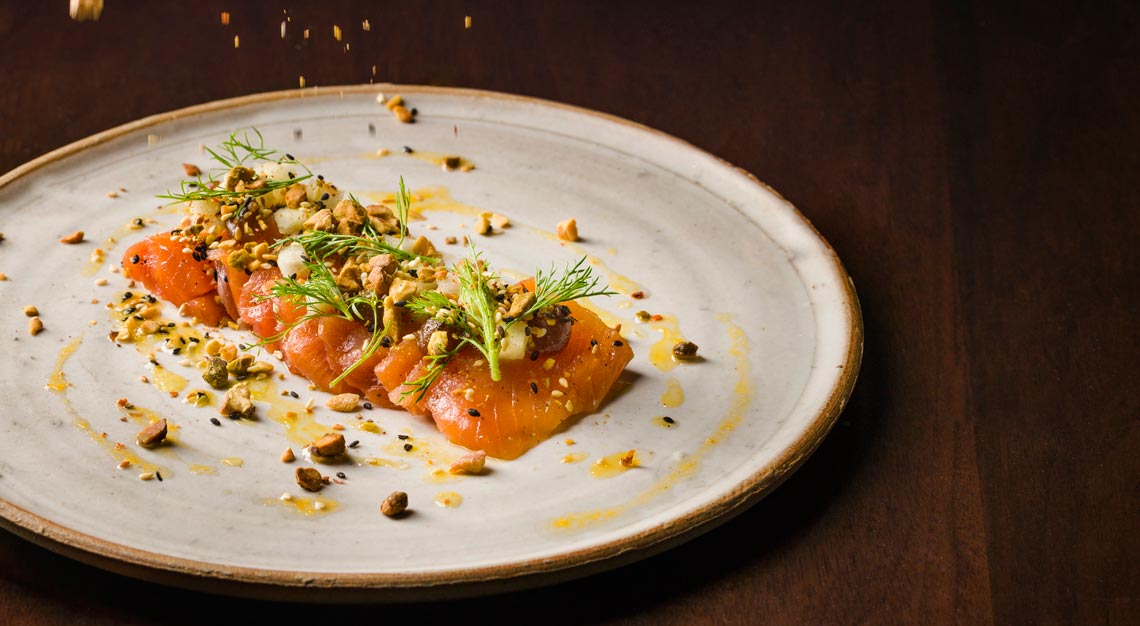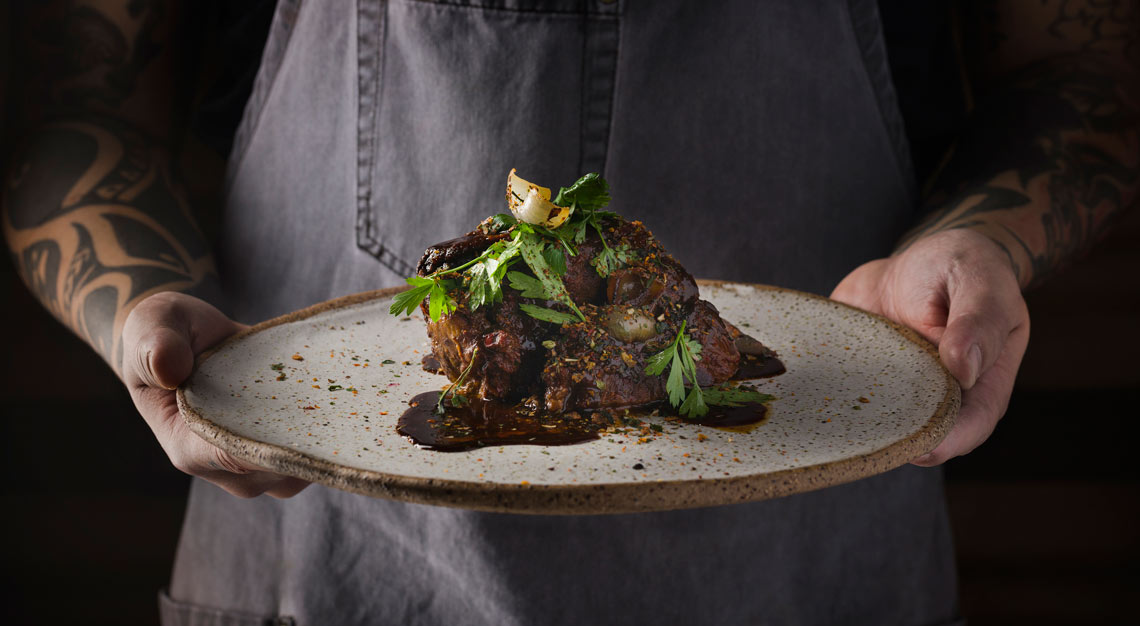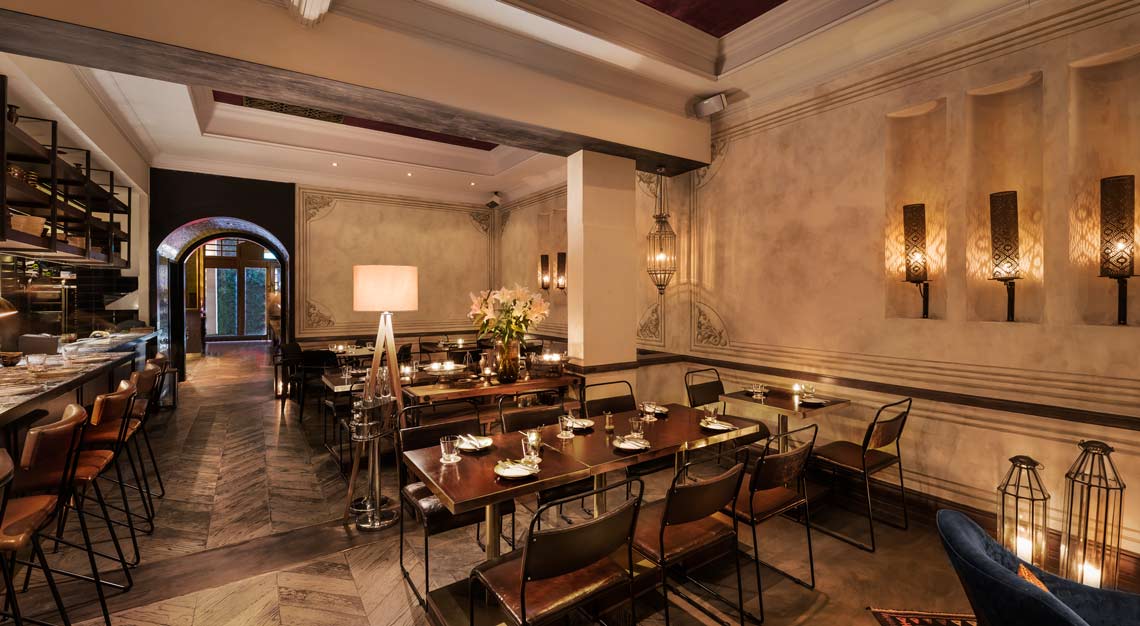 Fat Prince
Initially known as a sundown spot for cocktail enthusiasts, Fat Prince specializes in Middle Eastern cuisine and innovative concoctions. It has now revitalized and expanded to accommodate more guests and features settee seats, a private dining room and a communal dining table. Its new menu also got "fatter", offering a wide array of Middle Eastern delights from gourmet kebabs to tasty pita breads. A stylish interior, funky playlist and signature "koktail" bar continue to make Fat Prince a prime hotspot for evening hangouts.
Meat lovers should definitely try the Slow Cooked Lamb Shoulder (S$32+ per 100g), which is cooked in an earth oven the night before to make it unbelievably juicy and tender. Fret not vegetarians, the Charred Shishito Peppers (S$16) packs quite a punch too. Do not leave the place without trying the sublime Chocolate Halwa Mousse (S$12).
Fat Prince
48 Peck Seah Street
Singapore 079317
Tel: +65 6221 7794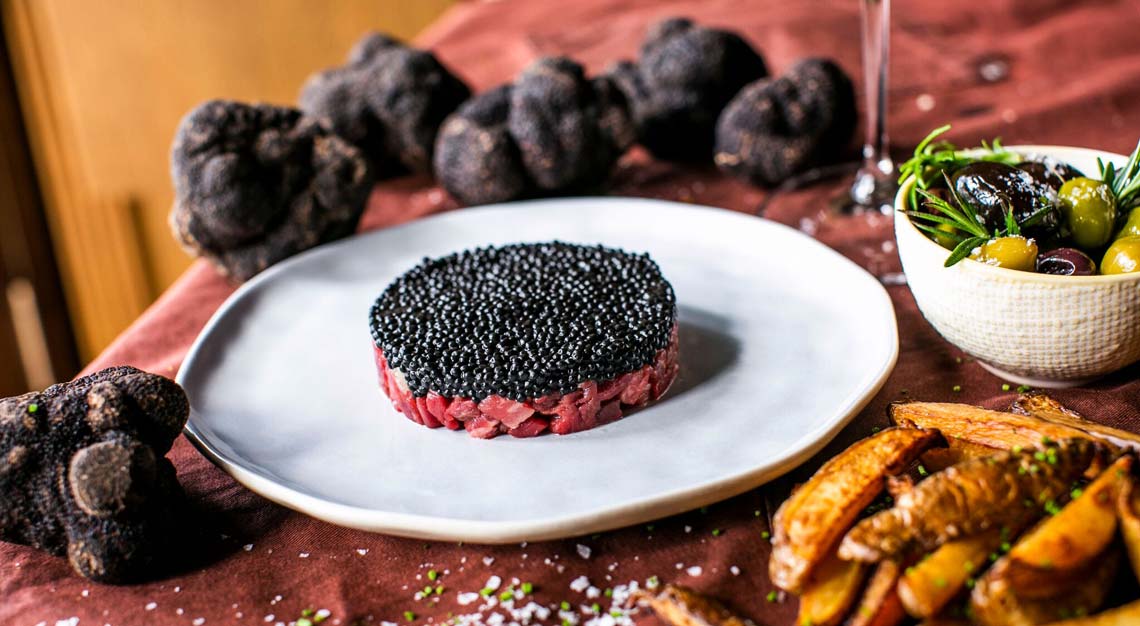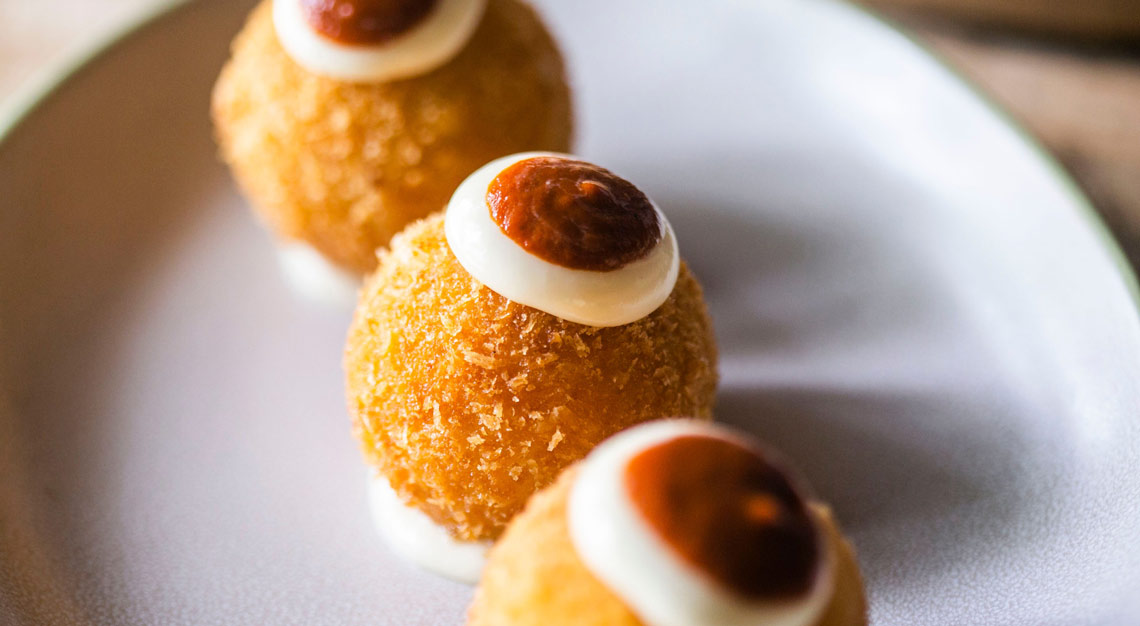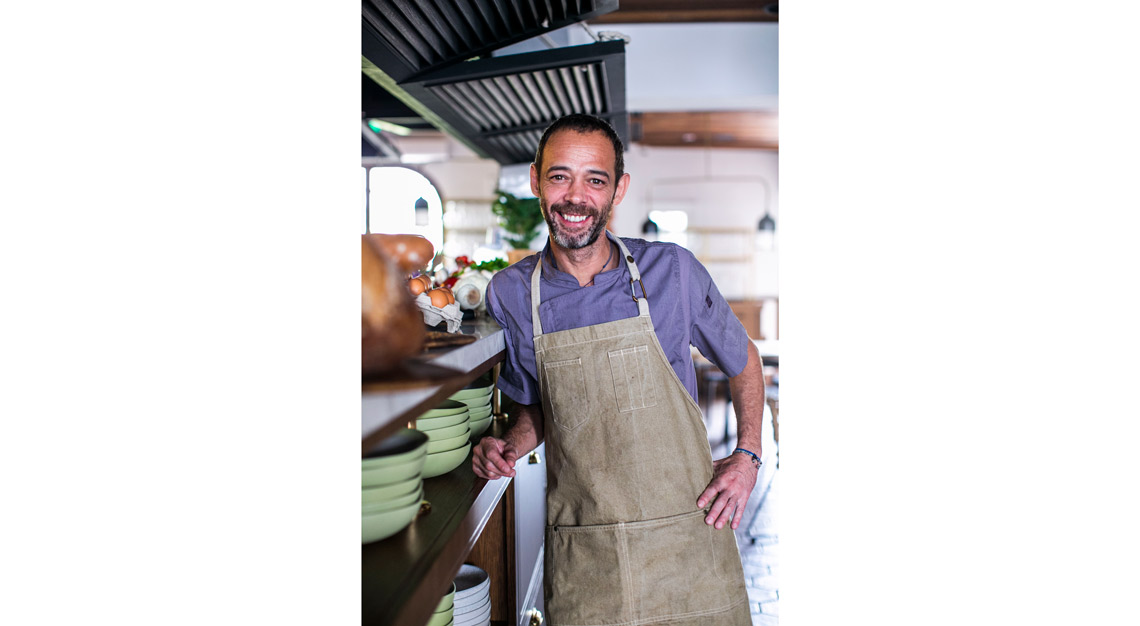 Olivia Restaurant & Lounge
Olivia Restaurant & Lounge is the new kid on the block at Keong Saik Road, and is helmed by chef Alain Devahive, whose portfolio includes a 10-year stint at the legendary, three-Michelin star restaurant elBulli. Drawing culinary inspiration from the vibrant Catalan culture, Devahive melds elements of molecular dining with hearty Mediterranean classics, and testifying this are dishes such as Mushroom and Truffle Croquettes ($10), Confit Onion and Cod Fish Spanish Omelette ($22) and Black Rice with Grilled Mediterranean Red Prawn ($32).
Don't call it a day without trying the Spanish "Torrija" with Ice Cream ($14), where homemade vanilla brioche is paired with a decadent serving of yogurt crumble, kumquat confit, mandarine gel, milk paper and vanilla ice cream.
Olivia Restaurant & Lounge
#01-03
55 Keong Saik Road
Singapore 089158
Tel: +6221 0552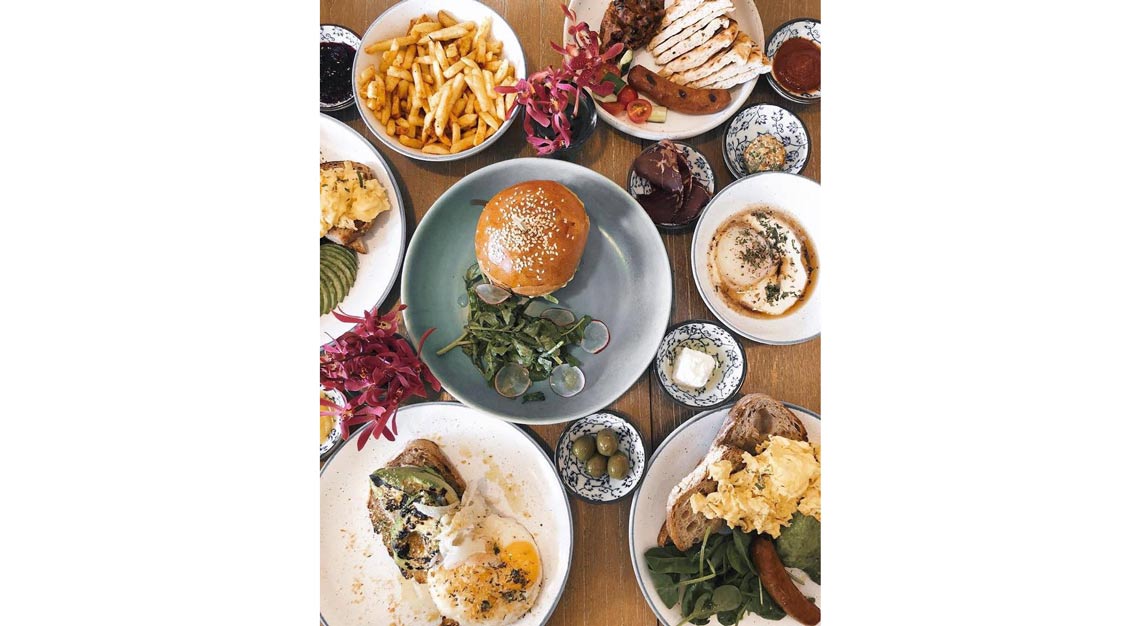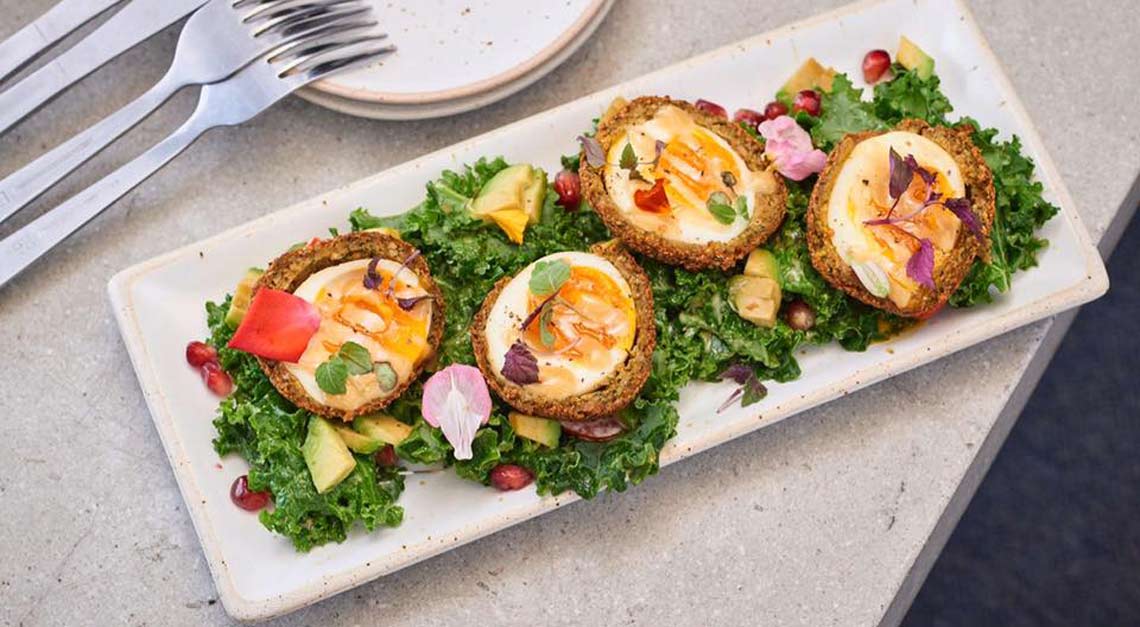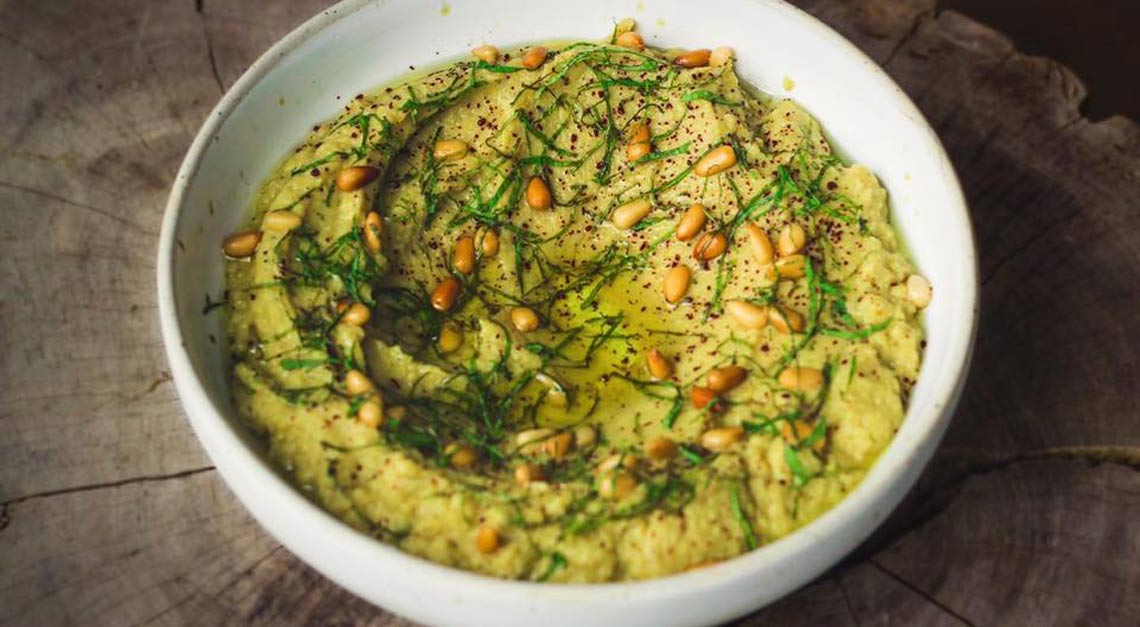 Summerlong
Nestled quietly along Robertson Quay, Summerlong transports diners to the sandy coasts of the Mediterranean sea through a plethora of comforting Eastern Mediterranean specialities. Designed to emulate the laid-back vibe of a beachside joint, the restaurant is famous for its Eggplant and Mint hummus ($12), Grilled Lamb Rump ($32) and Grilled Barramundi ($32).
Brunch is a highlight here too; crowd favourites include the Halloumi and Herb Grain Bowl ($22) and Real Turkish Breakfast ($35), where you get to curate your own breakfast consisting of 15 items such as eggs, meats, cheese and pastries.
Summerlong
#01-04
60 Robertson Quay
Singapore 238252
Tel: +65 6235 1225