Now six years old, Fat Prince on Peck Seah Street unfurls a new menu that reaffirms head chef Simon Bell's ethos
Editor's note: For more Date Night stories, click here.
Six years later is six years better. As one of the more buzzing bastions of Middle Eastern cuisine in Singapore, Fat Prince has weathered time, tide and hype and emerged as an ever-reliable gastronomic gateway to the rich, flavour-scape of the region. Now six years old, The Dandy Collection-stronghold on Peck Seah Street unfurls a new food and drink menu which reaffirms head chef Simon Bell's ethos—it's as playful as it is formidable.
Across the length and breadth of his lineup, Bell proves that reverence to a region—its history, mores, tastes and traditions—benefits greatly from a healthy, acutely informed and single-minded dose of reinvention. For the palette familiar to his touch, the new menu is a real-time taste of his journey in spices, in their dynamism and interplay. For the newly acquainted, it's a treat all the same, one that's as eye-opening as it is straight-up pleasure centre gratifying. For both, it's no-nonsense great time, where flavour is foregrounded in food as much as in drink.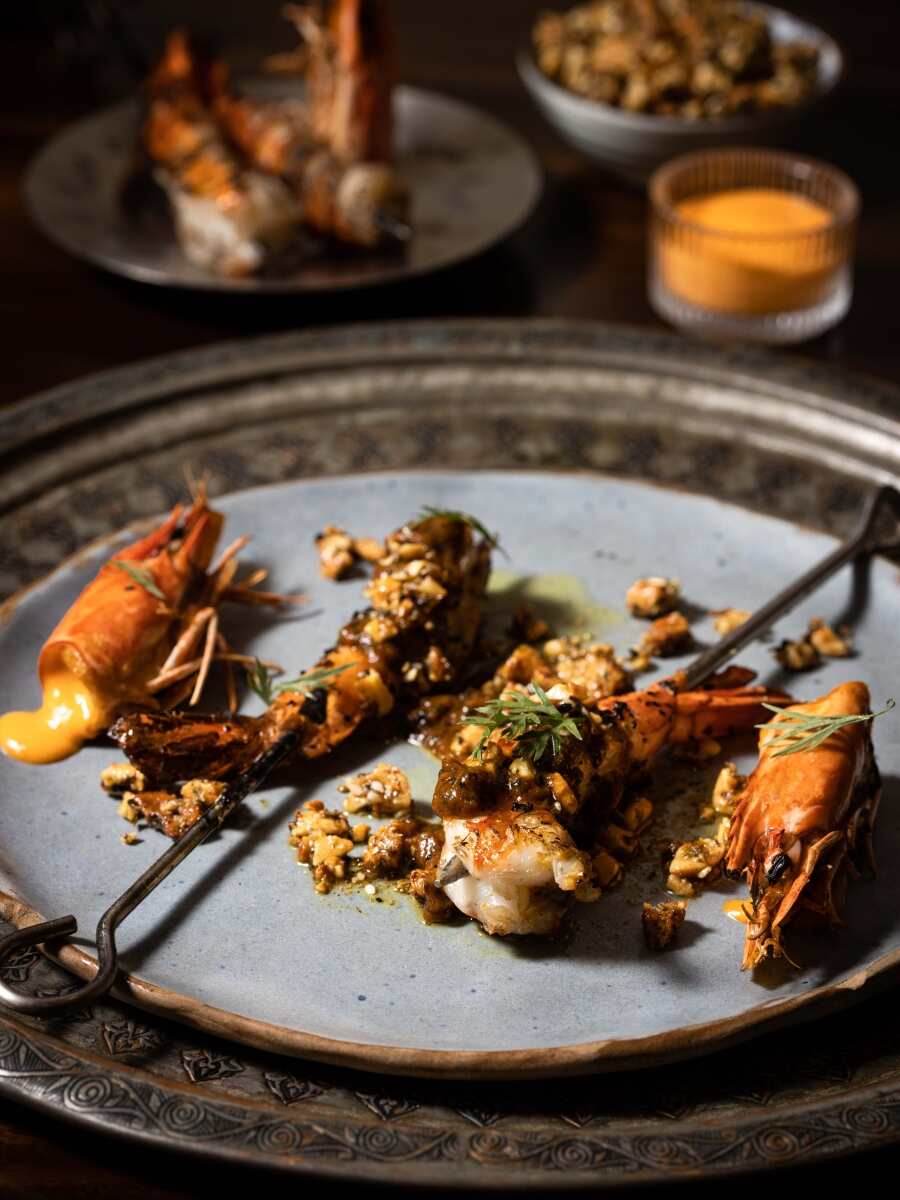 We begin with the mezze plates. Among the star players here are the Roasted Cashew Hummus and the Grilled Tiger Prawns, which are both realised and plated stunningly. When it goes down, the former registers as a delicate dance between boldness and subtlety, the fruity tang of lemon in lockstep with garlic and sesame, which in turn chase the paprika-bitten payload of cumin and tahini. When mopped up with pide, the commingling of creaminess and tenderness is exquisite.
The Tiger Prawns, though, are more direct. They're a sledgehammer of smokiness, but wielded with delicacy and art. Born in a coal fire, their earthy essence carries with it a sweetness and spiciness that acknowledges both the sea and the grill. Chef Bell's intrepidity is outstanding here: stuffed in the creamy folds of prawn are uni, dried chili pepper, tamarind and tahini. Every bite is a literal war cry against blandness, of taste and temperament.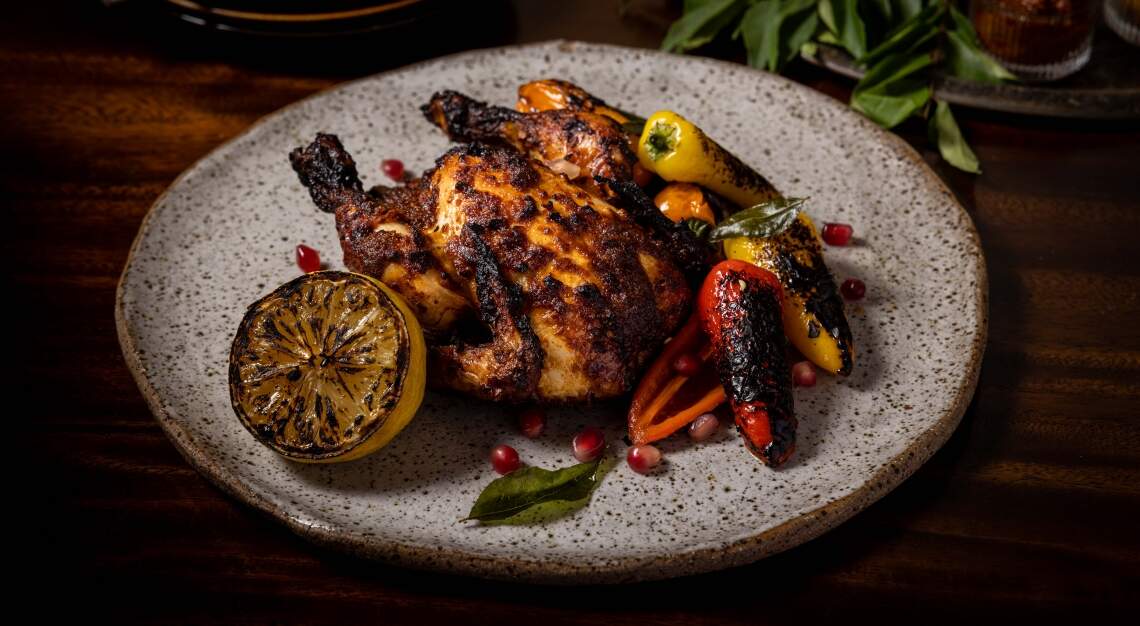 Likewise, the big plates are a more expansive translation of Bell's vision. One cannot leave without tucking into the Smoked Poussin and Battered Cod. Chicken is a vast canvas but so easy to underwhelm on. But Chef Simon knows his way around it well. His new take on it is richly smoky and pleasantly sharp, strongly accented as it is by a savoury harissa paste that lends itself very easily to blasts of lemon.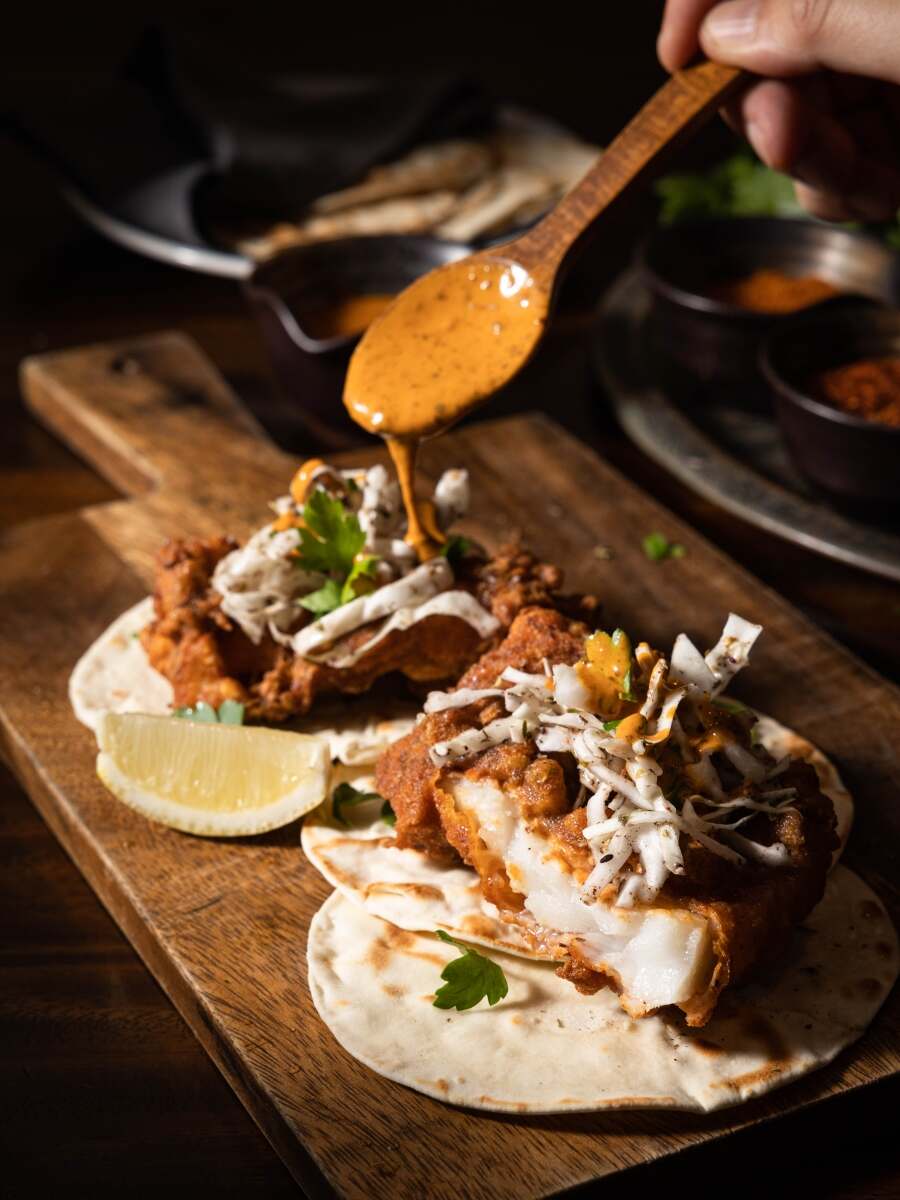 Fish too, is fertile ground for Bell. The way he tells a story with spices affirms the superlative softness and freshness of the cod, the cuts of which look like cream-white marble resting on warm pita. Along with dried Turkish chillies, tahini sauce and a white cabbage slaw, it's the supreme focal point of a DIY kebab you shouldn't forget.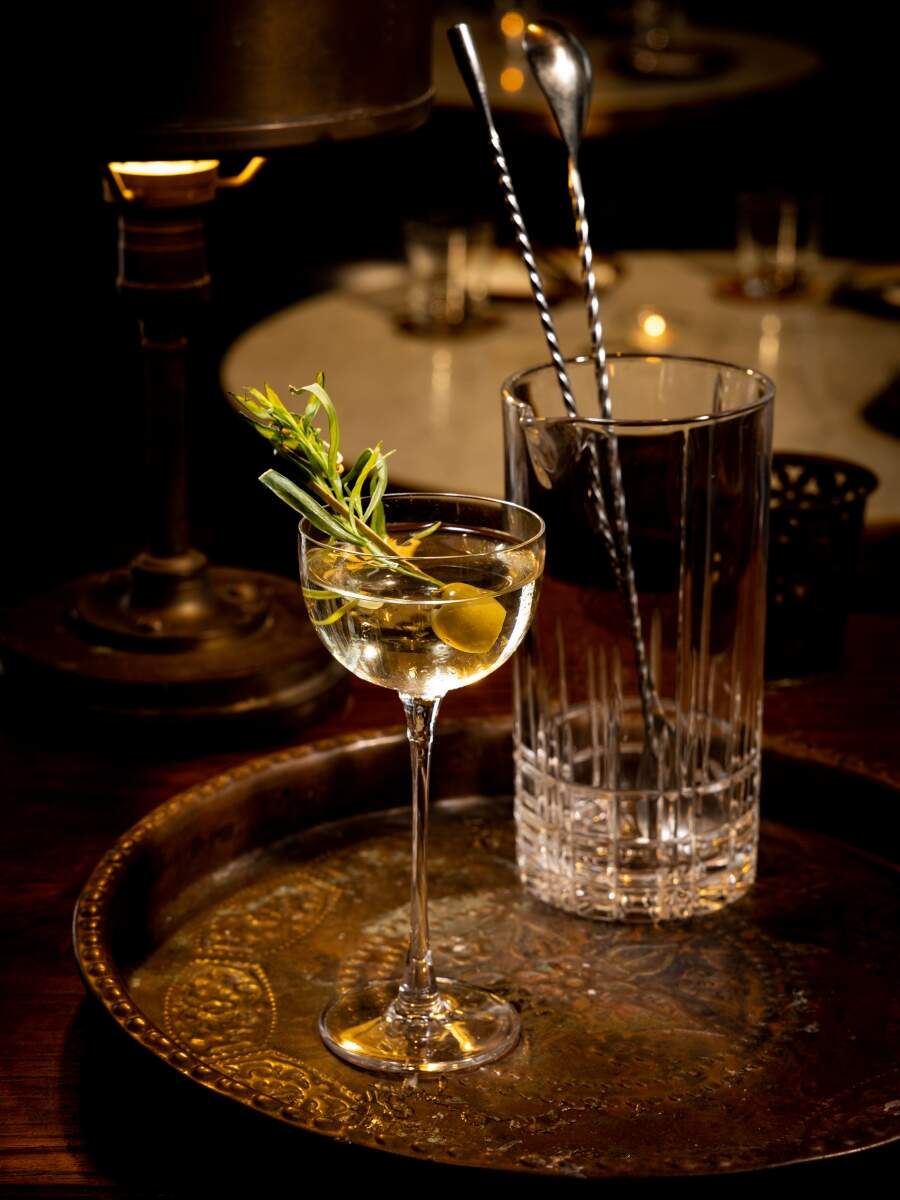 The spirit of discovery beamed by the food is also readily apparent in the drinks. The 'koktail' menu is now the site of full proof, half proof and zero proof libations that are great standalone testaments to the Fat Prince's commitment to flavour and worthy accompaniments to its plates small and large.
But if you believe that flavours as robust as that from the food you've just ingested should be matched by a drink as strong, the Gemlik Martini, in all its full-proof glory, is the one to call for. Dry vermouth, olive and aloe vera are the foundation upon which will surge a well-rounded, floral crescendo whose beauty belies its potency.
Behold an older, wiser and better Fat Prince.
Fat Prince
48 Peck Seah Street
Singapore 079317
Tel: +65 3129 7547