Late last year, Italian scholar Francesco Sauro and his team of biologists went on an expedition to Greenland, leading them to discover microbial life thriving in glaciers
Millennials often get a bad rep for a lot of things, whether it's being entitled, spending too much on delicious food or the city's best cup of coffee or even being obsessed with selfies on Instagram. But the truth is, there's plenty we're getting right, too, whether it's making sustainable life choices or focusing on entrepreneurship – something geologist Francesco Sauro proves through his career and achievements.
Born in 1984 – which qualifies him for the cringe-worthy 'millennial' label – the geologist has led a very un-millennial lifestyle. At only 35 years of age, Sauro has a research doctorate in weathering and speleogenesis, led teams of scholars through cave and canyon explorations, and discovered ancient caves in Venezuela. He also acts as consultant to the European Space Agency, training astronauts for planetary exploration missions. I could go on, but it's clear his capabilities have led him farther, higher and deeper than one could imagine, which makes Sauro's recent research expedition to Greenland all the more exciting.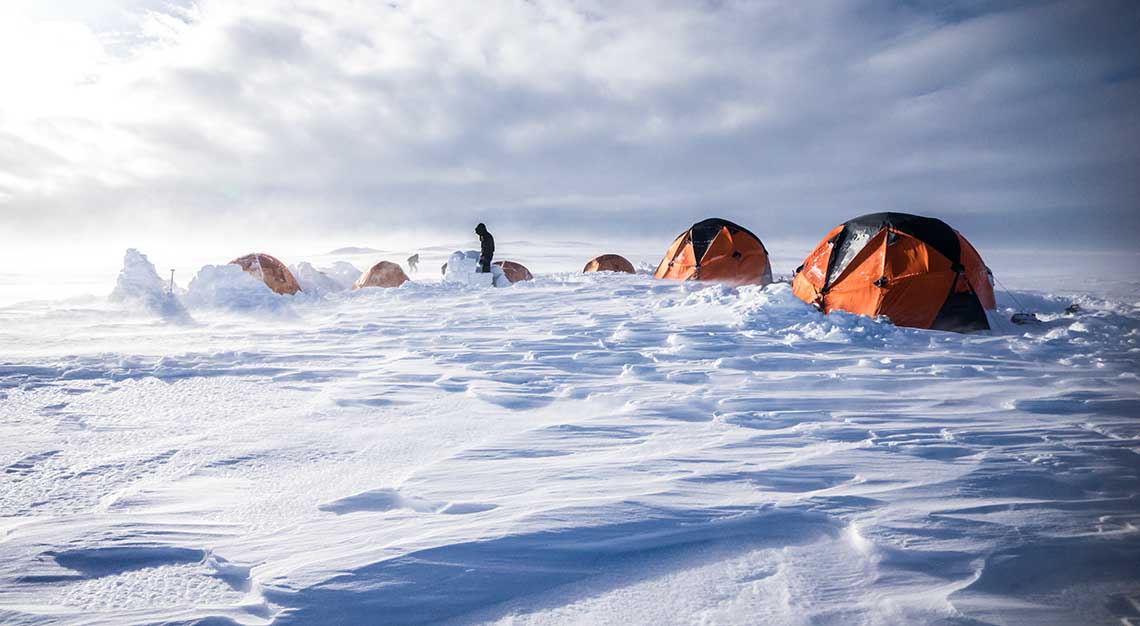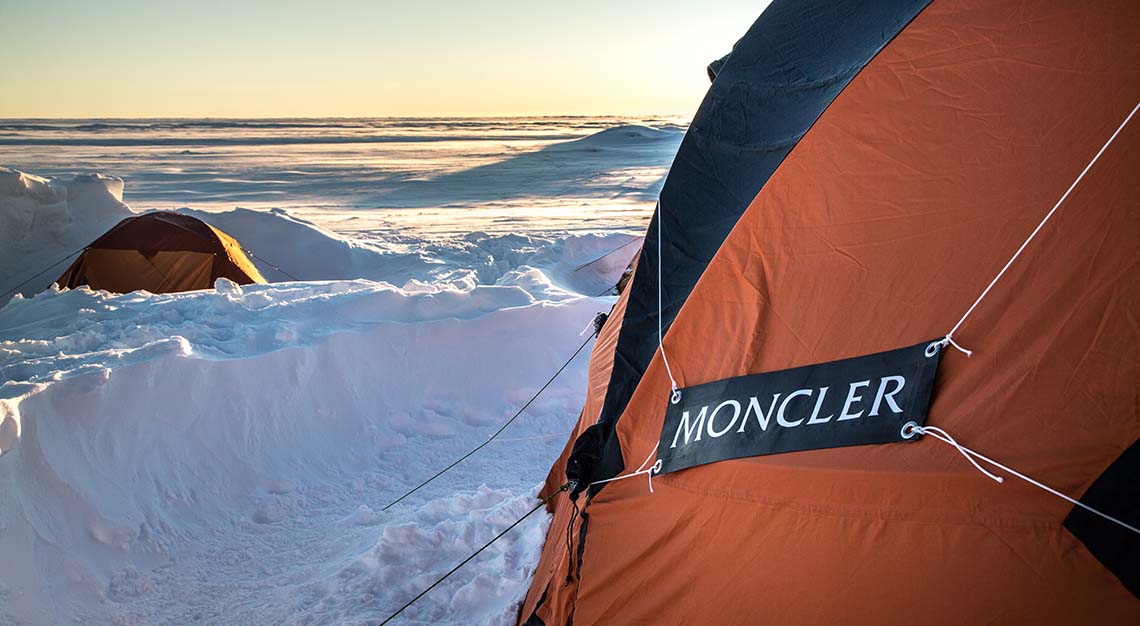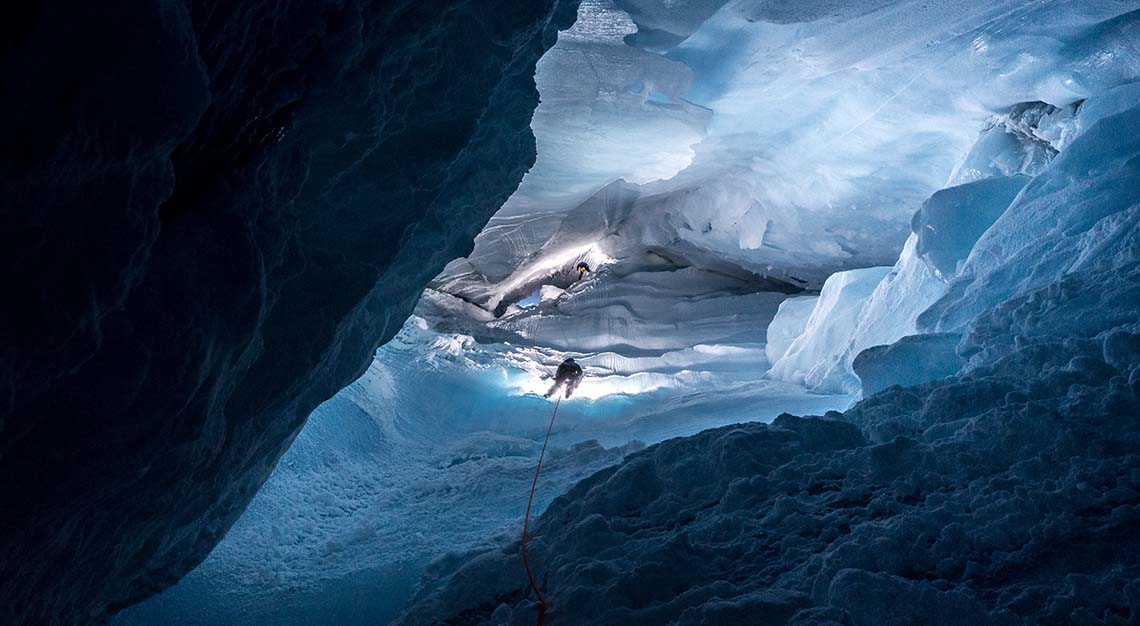 Together with his notable team, which included British geographer and microbiologist Joseph Cook, South African biochemist Melanie Hay and Italian polar explorer Michele Pontrandolfo, the group explored Greenland's ice cap. The aim of this expedition, titled Inside The Glaciers, was to discover if there were microbial life forms in glaciers.
Scaling the moulins – near-vertical shafts that form after melted ice flows from the surface through the glacier during summer – the team descended more than 200m into the glacier. Time was of the essence here as the researchers had a small window to gather water samples before the incoming winter season froze waterways and sealed the caves' entrance.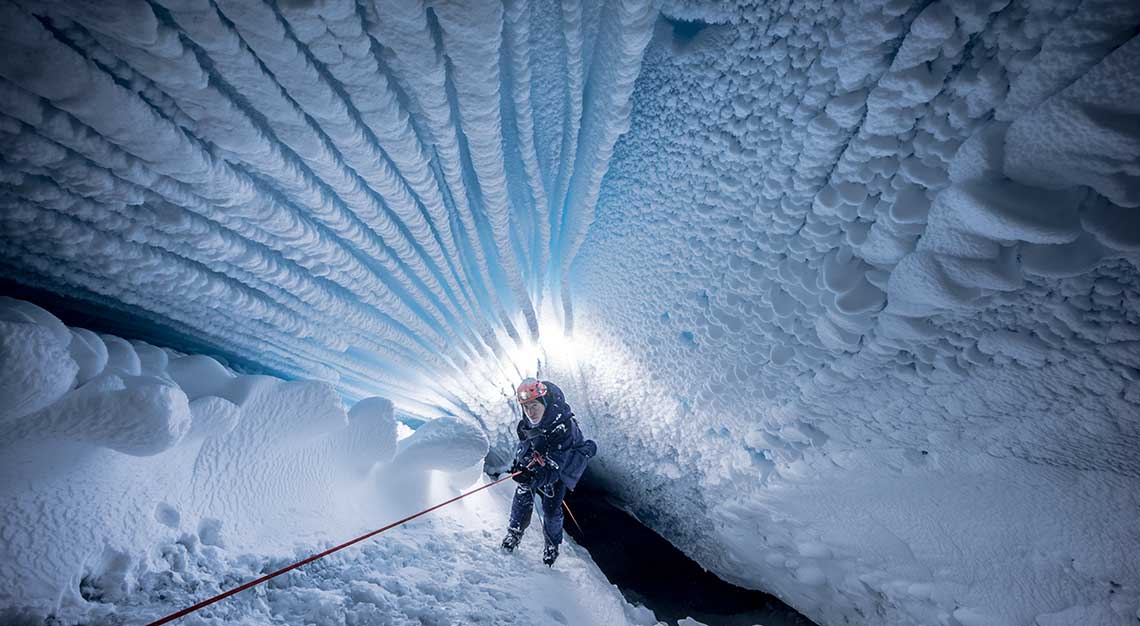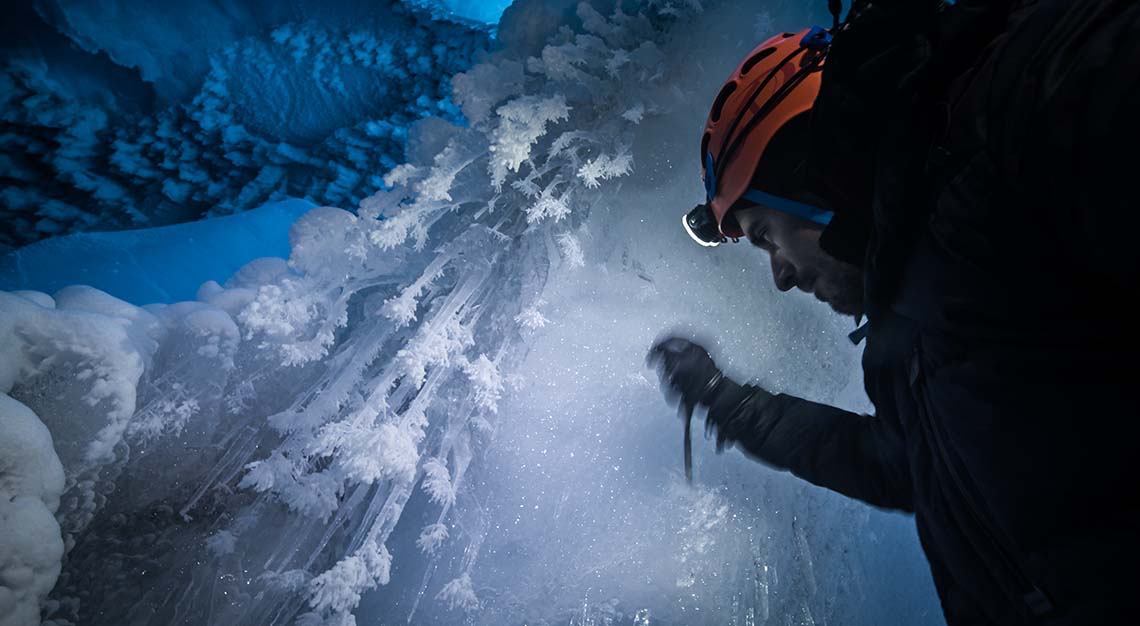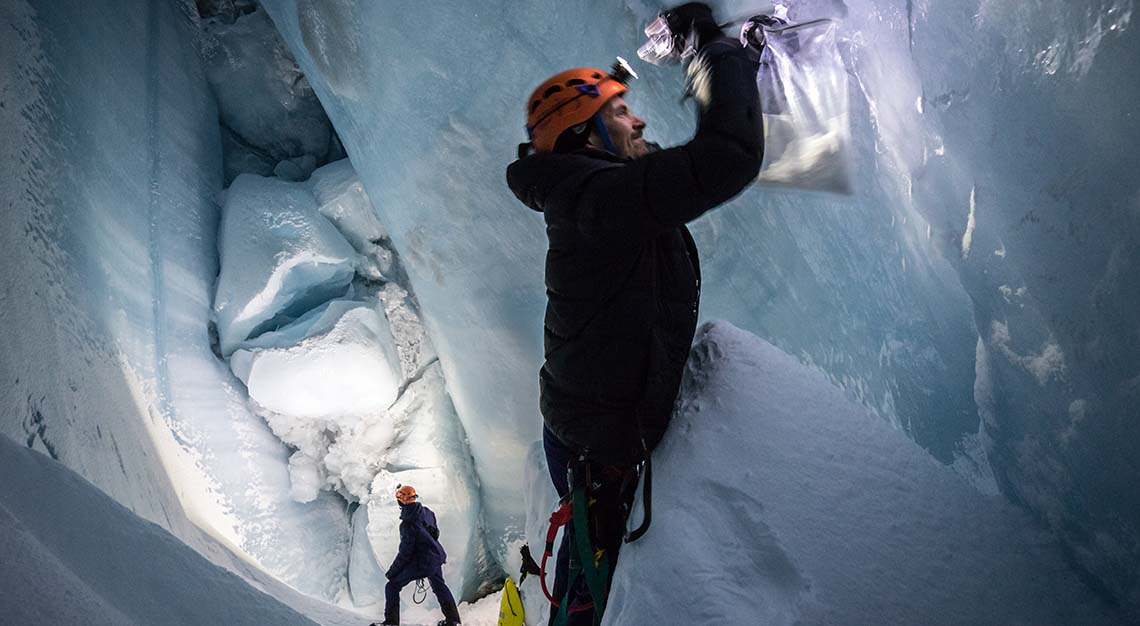 Greenland's temperatures dip to the negatives in winter, but the team had Moncler to thank for keeping them warm. The Italian fashion brand supplied team members with equipment from its technical Moncler Grenoble High Performance line. Call it a double kill; Moncler was backing a cause while proving its superiority in the world of fashion and down jackets. And what better way to showcase it than in sub-zero climates?
Outside, on top of the ice sheets, purpose-designed laboratories were set up to conduct tests, knowing that the exact conditions present would increase the chances of finding some form of life in the ice cap. The persistence and return visits to Greenland's ice caps paid off as the team discovered several complex and resistant life forms that thrived in the ice caves and in absolute darkness. How will Sauro and his team make use of their findings? Perhaps in time to come, they'll be able to figure out how life can flourish in the coldest, darkest and most unexpected parts of the world.