Singapore's indie cinema: pleasant or pretentious? Spoiler: The Projector is a bit of both. In this series, we give you an inside look into what's new in the art and culture scene.
It wasn't the first time I'd heard of The Projector. I'd heard of it from friends, family, dates. Heck, even a research fellow from NUS had mentioned it to me. I'd simply shrug in response. It seemed a little too pretentious for me; the kind of place where you'd find people whose only personality is "I watch foreign films" and then get offended when you use 'movie' and 'film' interchangeably.
Admittedly, I am very stubborn. So, you would understand why it took two years before I finally caved. Ultimately, it was the combination of a good friend gushing about good friend gushing about The Projector's movie offerings and being increasingly dismayed at GV's selection of movies. I grabbed a friend and booked two tickets to watch A Friendly Tale (Le bonheur des uns) at The Projector.
Initial thoughts on The Projector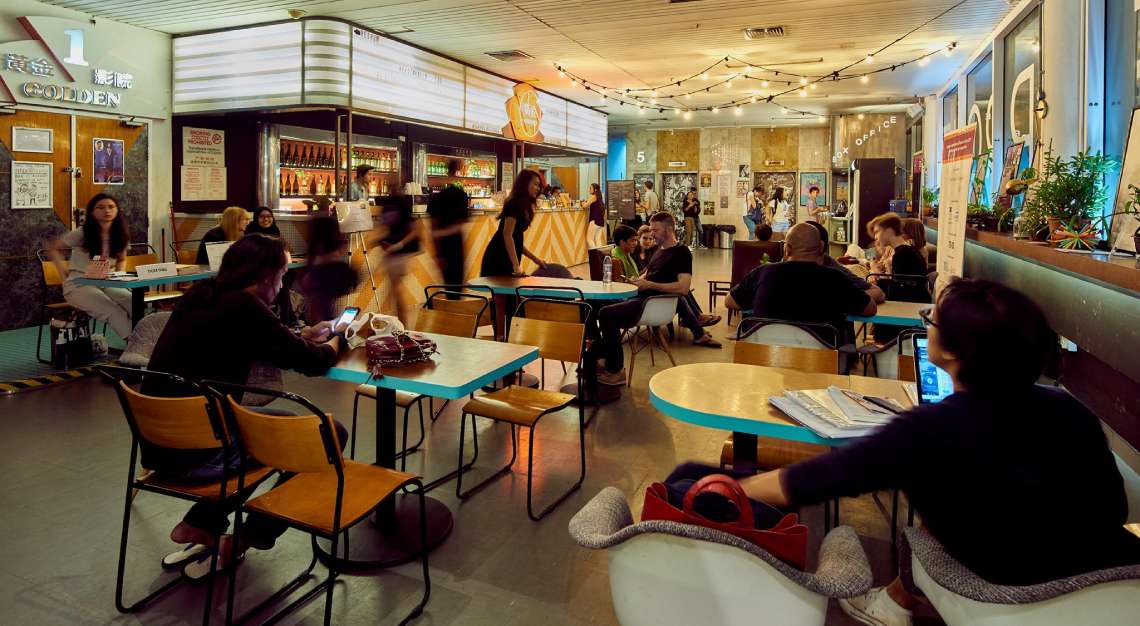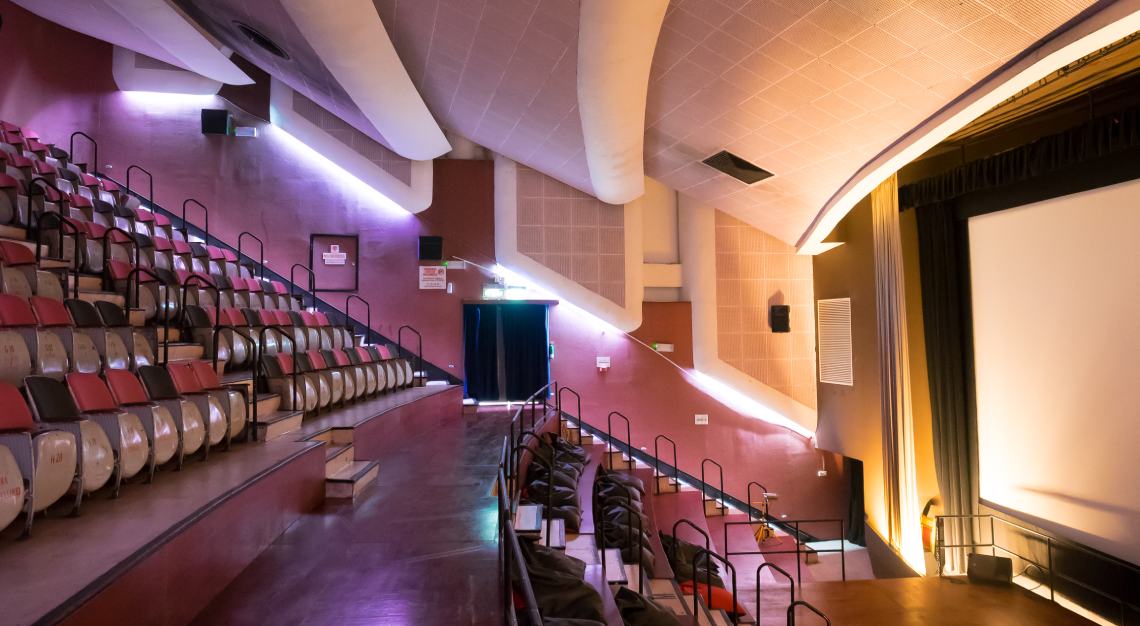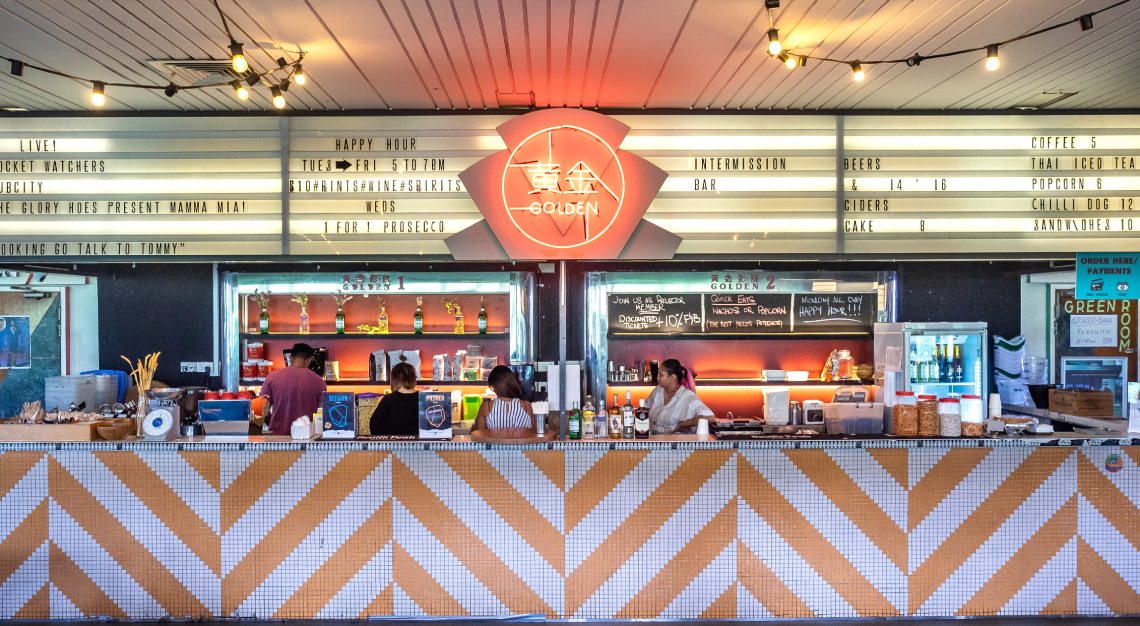 Upon arriving at the Intermission Bar, it seemed not everyone was there for a movie. Couples lounged, sharing a bottle of wine. A group of friends clad in party dresses snapped pictures of each other on Leica cameras. An old married couple sat quietly at the corner, a bucket of popcorn wedged between them.
It was a rather cool scene, with a menu that might make a regular bar embarrassed. Decorated with old movie posters, disco balls and fairy lights, I could understand why people see The Projector as a great date place. Catch an indie movie, share a bottle of prosecco (S$70) and just… chill.
Likely on purpose, it's reminiscent of old-school cinemas with a comprehensive list of both foreign and local films – most of which have been featured (and have won) at international film festivals. So if the pandemic's hindering you from being able to fly to these festivals, The Projector will make sure you don't miss out on your yearly affair. If cinemas aren't your scene, they also offer the option of renting out the movies.
What we think of Daniel Cohen's French film, A Friendly Tale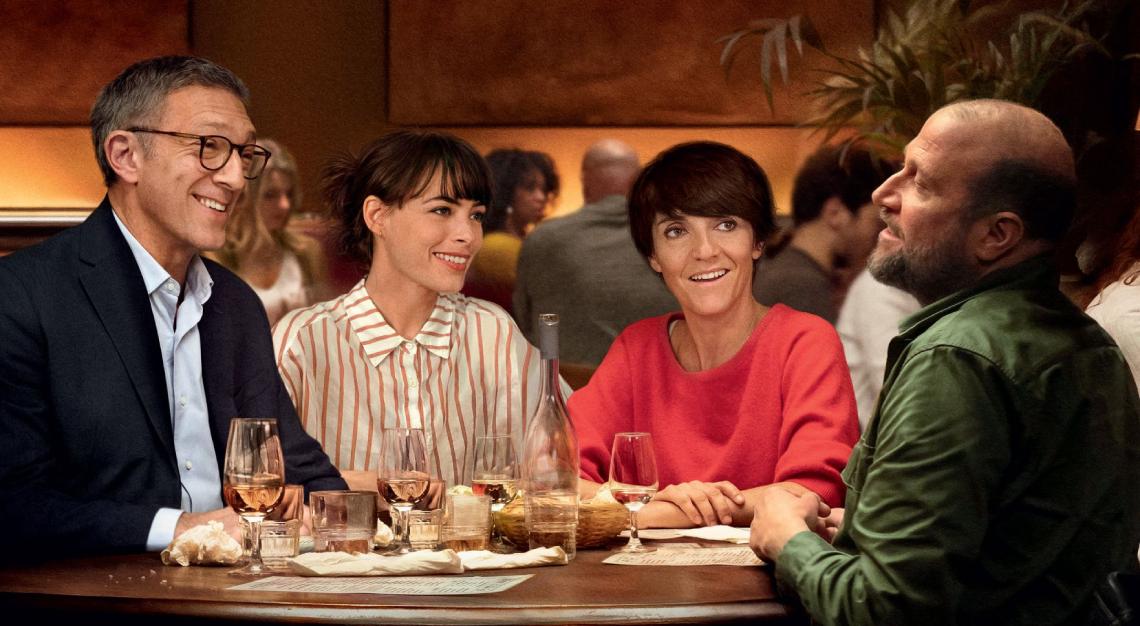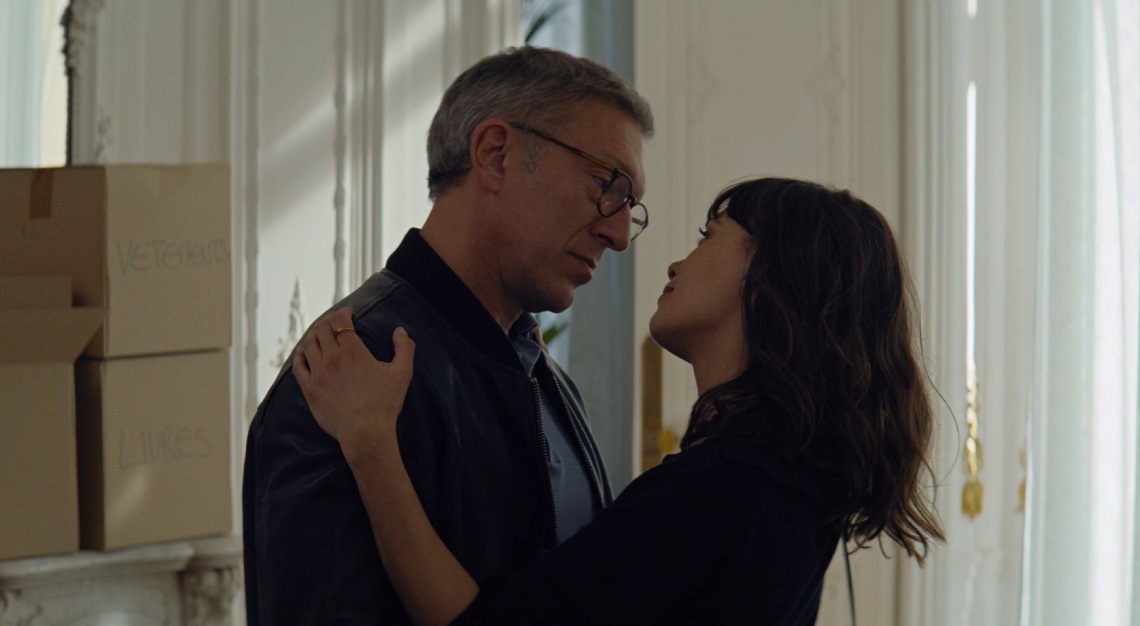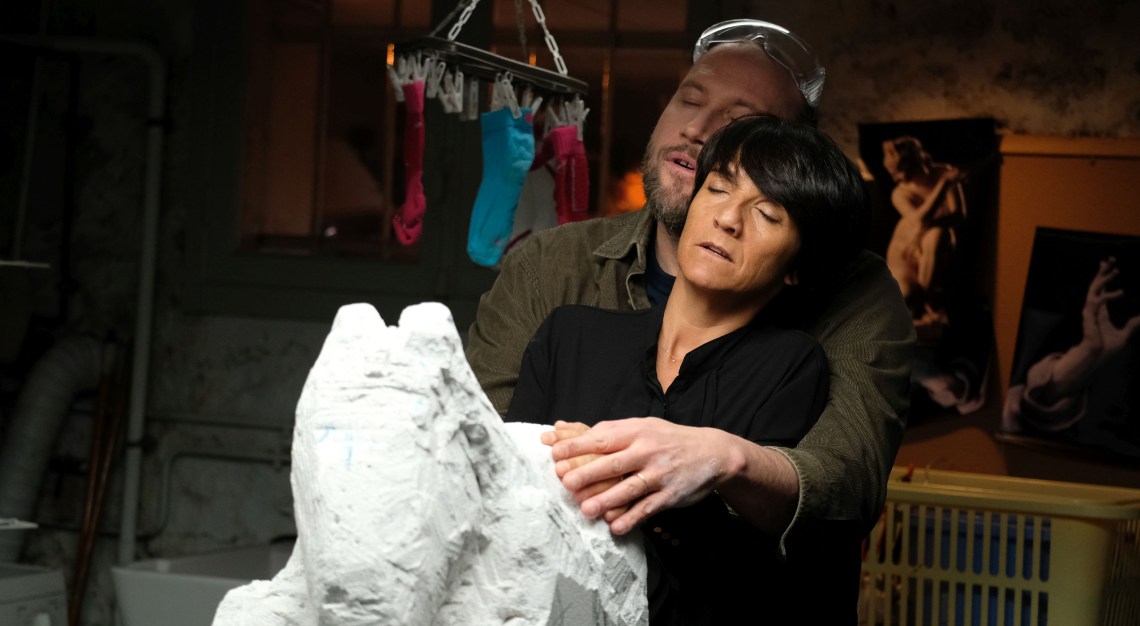 A Friendly Tale started, and I'll be honest: we didn't have the highest expectations. The trailer didn't give much and hinted that the humour might be a little heavy-handed. Regardless, the premise was simple enough. It starred four friends. The shy, mousy one of the group, Léa (Bérénice Bejo), publishes a novel that becomes a bestseller. Her success strains the friendship. It did sound like a rather friendly tale.
So perhaps that's why Daniel Cohen's movie exceeded expectations. On the surface, it is a simple comedy with rather irritating characters. Léa is a (very stylish) pushover, Marc (Vincent Cassel) is an insecure husband, Karine (Florence Foresti) is an overly competitive and incredibly lousy best friend, Francis (François Damiens) tries a little too hard to be funny.
It'd be easy to dismiss this as another popcorn-drama, had it not been for the cinematic continuity Cohen had drawn. The film opens and closes with the group of 4 attending a dinner party and talking about the meaning of success.
The group dynamics that everyone's comfortable with are established, with Léa being talked down to and Karine almost forcibly asserting how much more successful she is than everyone else. And as Léa's success threatens both Karine and her husband's self-worth and security, we see how the understanding of success begins to shift. Karine's initial satisfaction with her marriage, children and job suddenly seems meaningless compared to Léa's success as a novelist, despite the fact that Léa's personal relationships are far more fragile than Karine's.
In Léa's marriage, she's constantly forced to coddle the insecurities of her husband, who feels increasingly irrelevant as Léa grows out of the 'doormat' role that she's been typecast in by her friends. His masculinity is threatened by no longer feeling superior, and the audience is left not only flummoxed, but also questioning how traditional ideas of masculinity shape marital dynamics even in the 21st century.
It becomes evident what the film is truly trying to get across. Though PG-rated, the themes presented in the movie are far more intellectual, exploring the meaning of success and the fragility of human relationships.
I couldn't help but wonder: can we be happy for other people's success? Do we compare ourselves too much to each other to be truly happy? Are our human relationships founded on surrounding ourselves with people who are similarly successful (or unsuccessful)? Are we really so insecure that success levels determine relationships?
I came out of the cinema pleasantly surprised and with a bit of a leg cramp (the seats aren't the most comfortable). My friend turned to me and she said, "I didn't expect it to be so sad."
Long story short
Don't watch A Friendly Tale if you're looking for a movie with masterful cinematography and groundbreaking scriptwriting; or if you're hoping for another zero-calorie blockbuster. Expect to be slightly irritated but also mildly disturbed. Who are the people you surround yourself with? How do you handle another person's success?
And as for my opinion on The Projector… I'll be back, and I hope you'll be there too. Unless you still think watching foreign films is a personality trait – in which case, I hope not to see you.
Tickets start at S$13.50 on weekdays and S$15 on weekends.
The Projector
6001 Beach Road
05-00, Golden Mile Tower
Singapore 199589