Blue by Alain Ducasse offers a star-studded culinary experience by the River of Kings
Some say that to know Thailand, you have to understand the Chao Phraya River and its significance. Often called "the River of Kings", the banks of Thailand's most famous waterway form the beating heart and soul of Bangkok, where you will find some of the capital's most famous landmarks.
It is home also to ICONSIAM, one of Bangkok's most glamorous retail entertainment destination. And it is here that culinary icon Alain Ducasse chose – with some help from Mrs Chadatip Chutrakul, Director of ICONSIAM – to set up Blue by Alain Ducasse.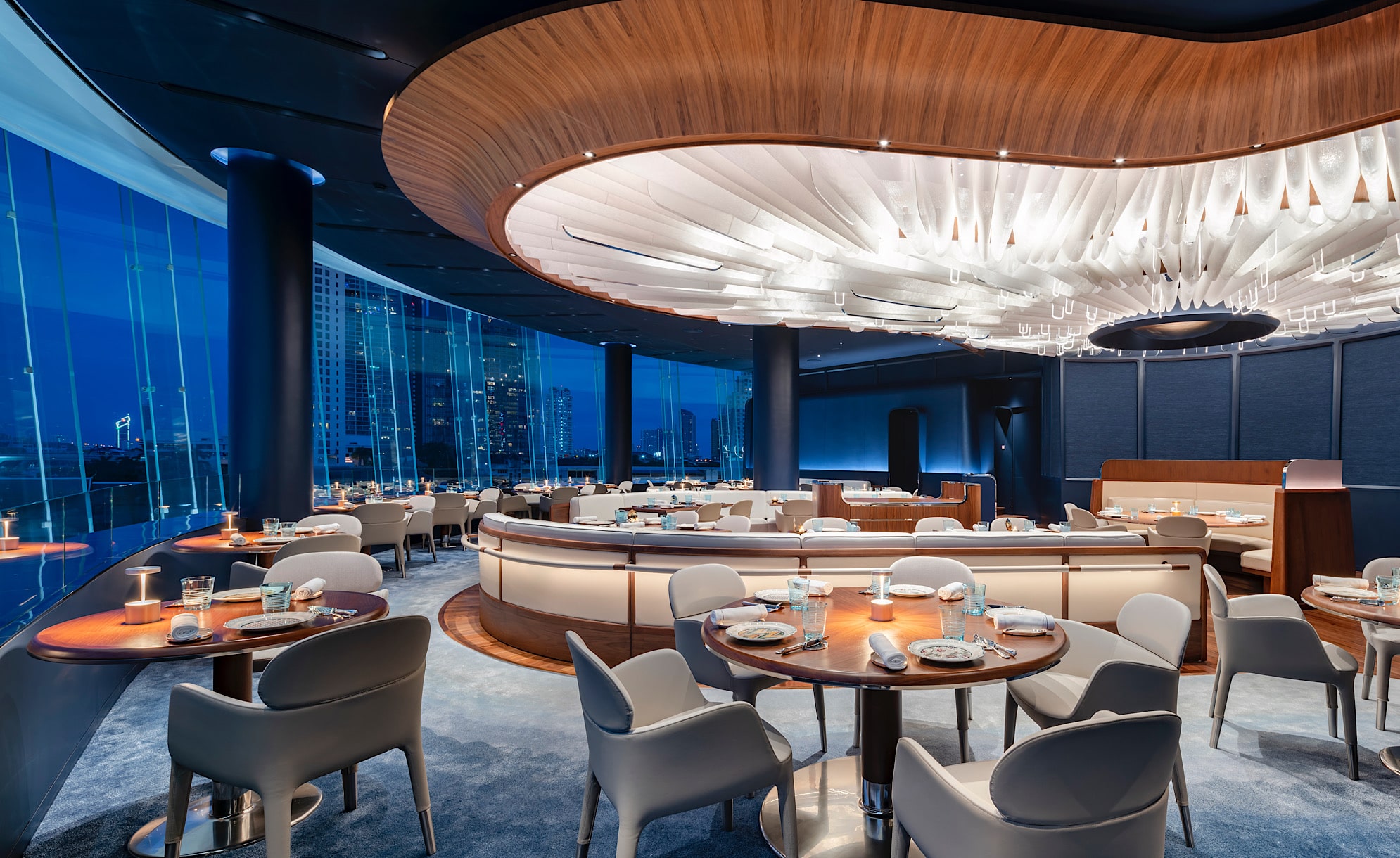 The restaurant is the highly decorated chef's first gastronomical foray in the Land of Smiles. In bringing his brand of contemporary French fine dining to the heart of Bangkok, some might say that this is a cultural marriage made in heaven.
True to his raison d'etre, Blue represents the Alain Ducasse experience in every shape and form: no stone is left unturned in creating an experience that captivates all of your senses. When you step into Blue, a wood-panelled foyer leads you to a lounge inspired by the groves of Château de Versailles. This is only a teaser of what is to come: a breathtaking floor-to-ceiling view of the Chao Phraya set against a backdrop of royal blue, frilled with a pleated cream chandelier and plated on a base of fine wood furnishings with tasteful accents of gold.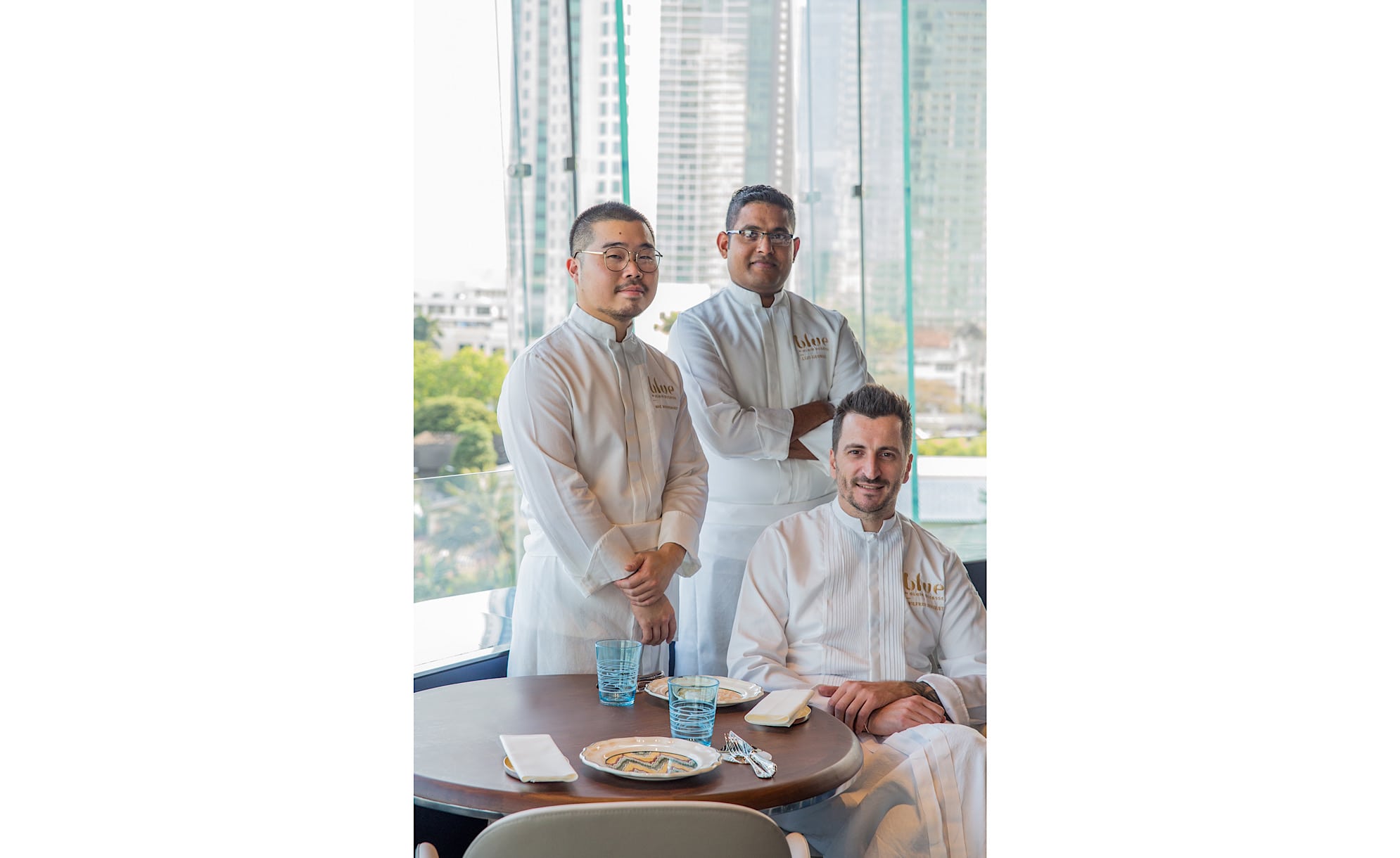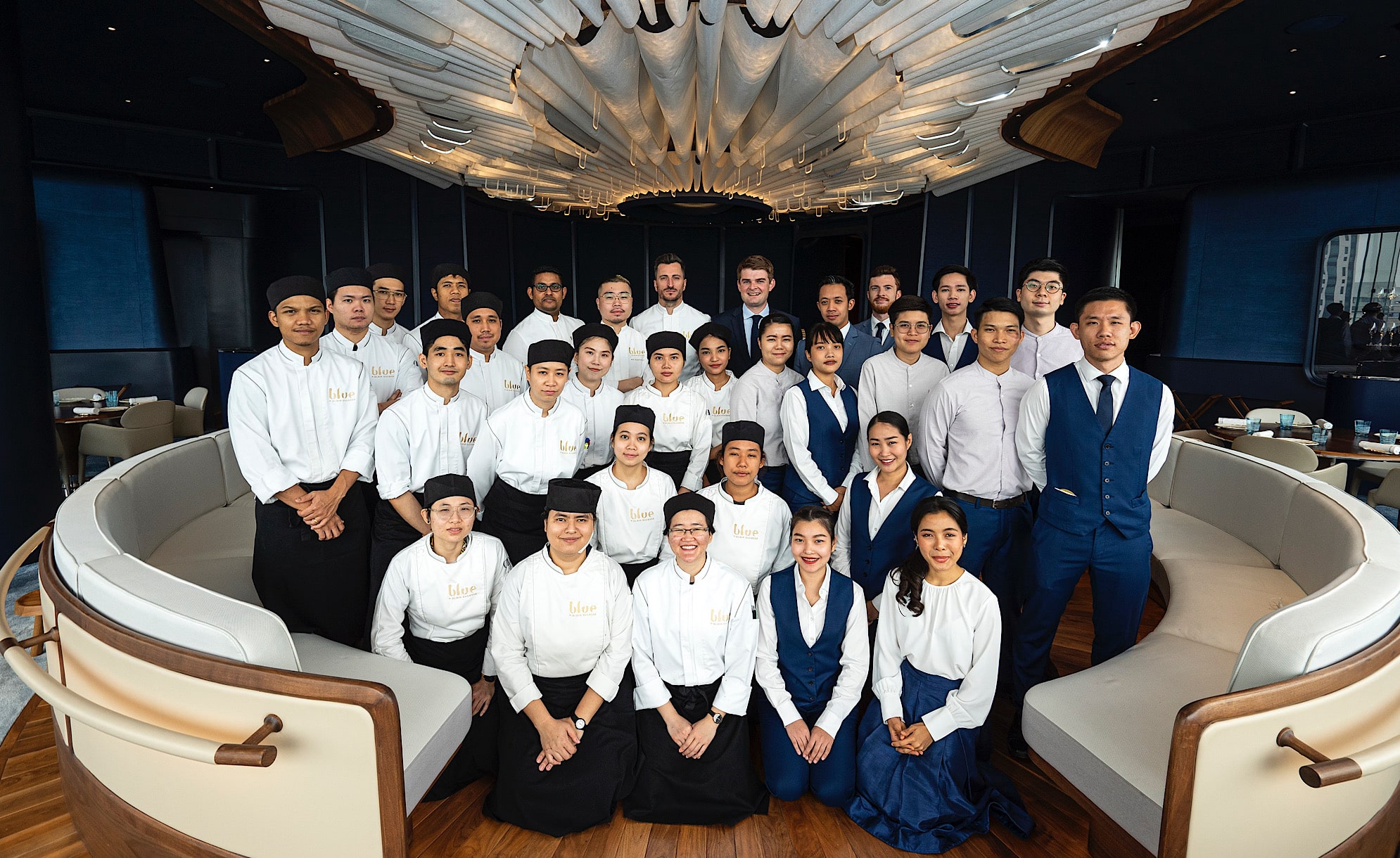 So striking is its decor – which was orchestrated by studio Jouin Manku, who designed all of Alain Ducasse's three-Michelin-starred restaurants – that it took the coveted top spot in the Fine Dining category on Interior Design's prestigious Best of Year Awards list. 
This sumptuously casual setting is merely a visual hors d'oeuvre to prepare you for an evening of exquisite hospitality, courtesy of executive chef Wilfrid Hocquet and his team of artisans, who between them have served in the finest restaurants around the world. But actions speak louder than marketing words, and results speak loudest of all. Within a year of its opening, Blue was awarded one star in the fourth edition of the Michelin Guide Thailand. Then again, collecting Michelin stars seems to be Ducasse's pastime, so this should come as a surprise to no one.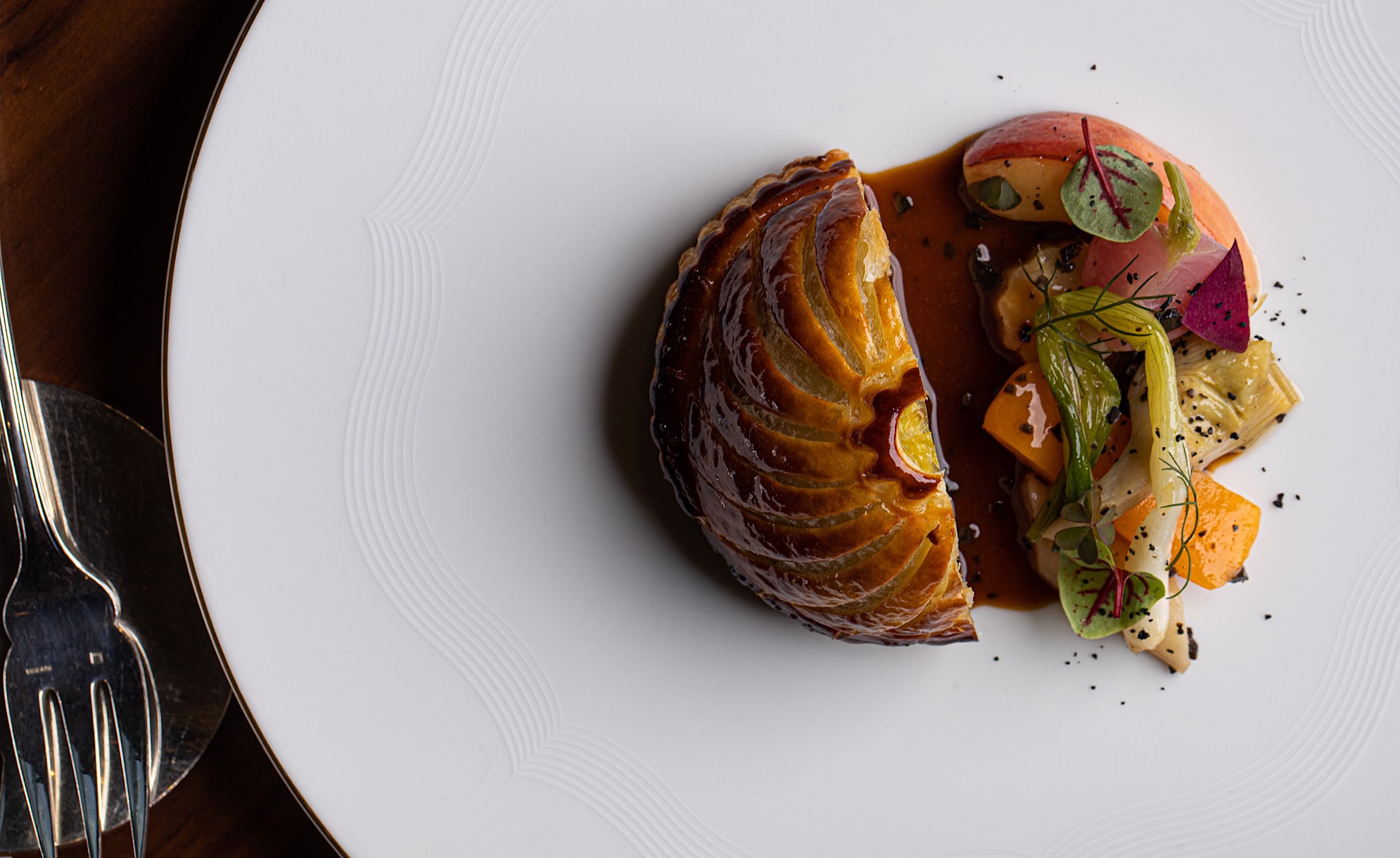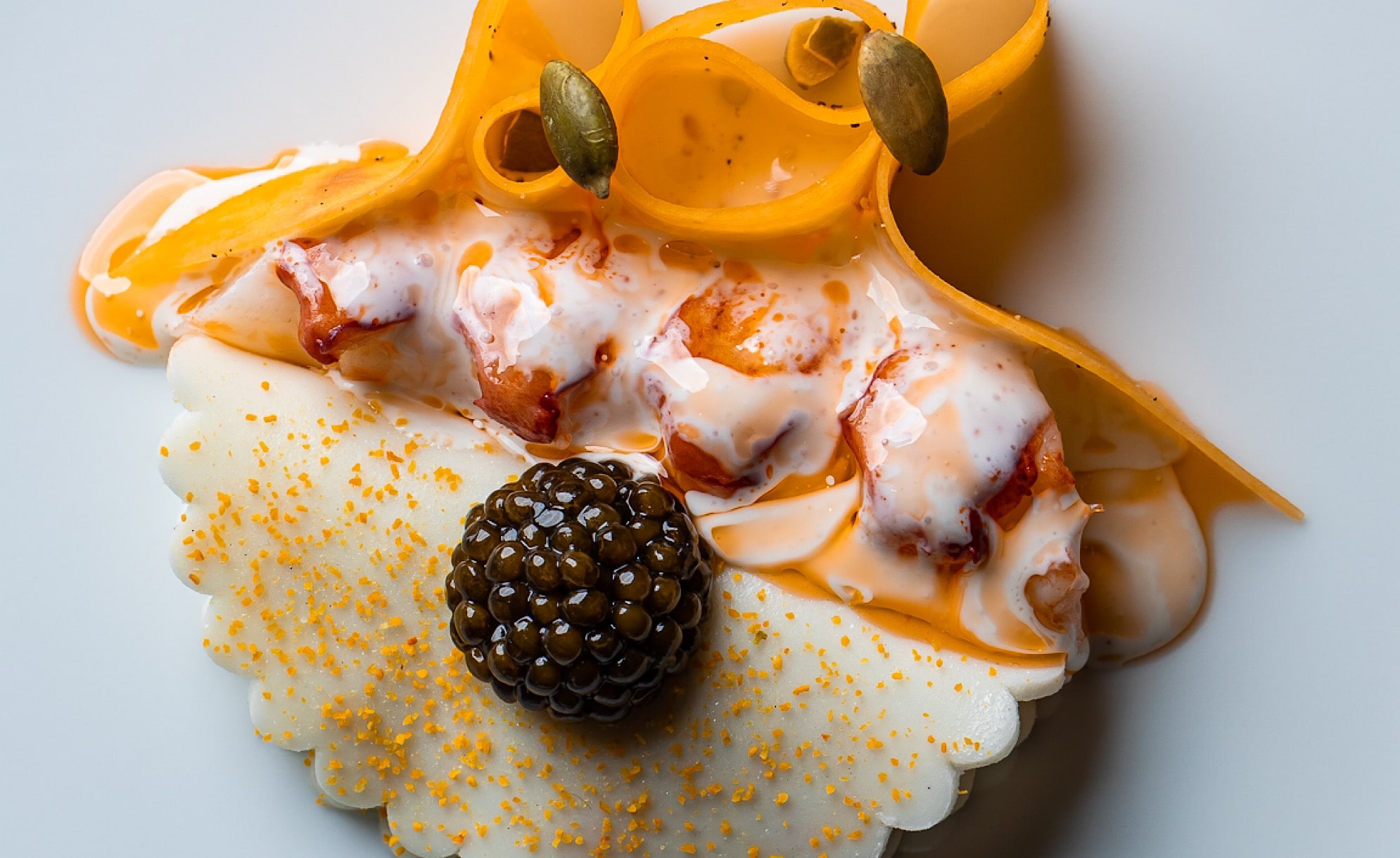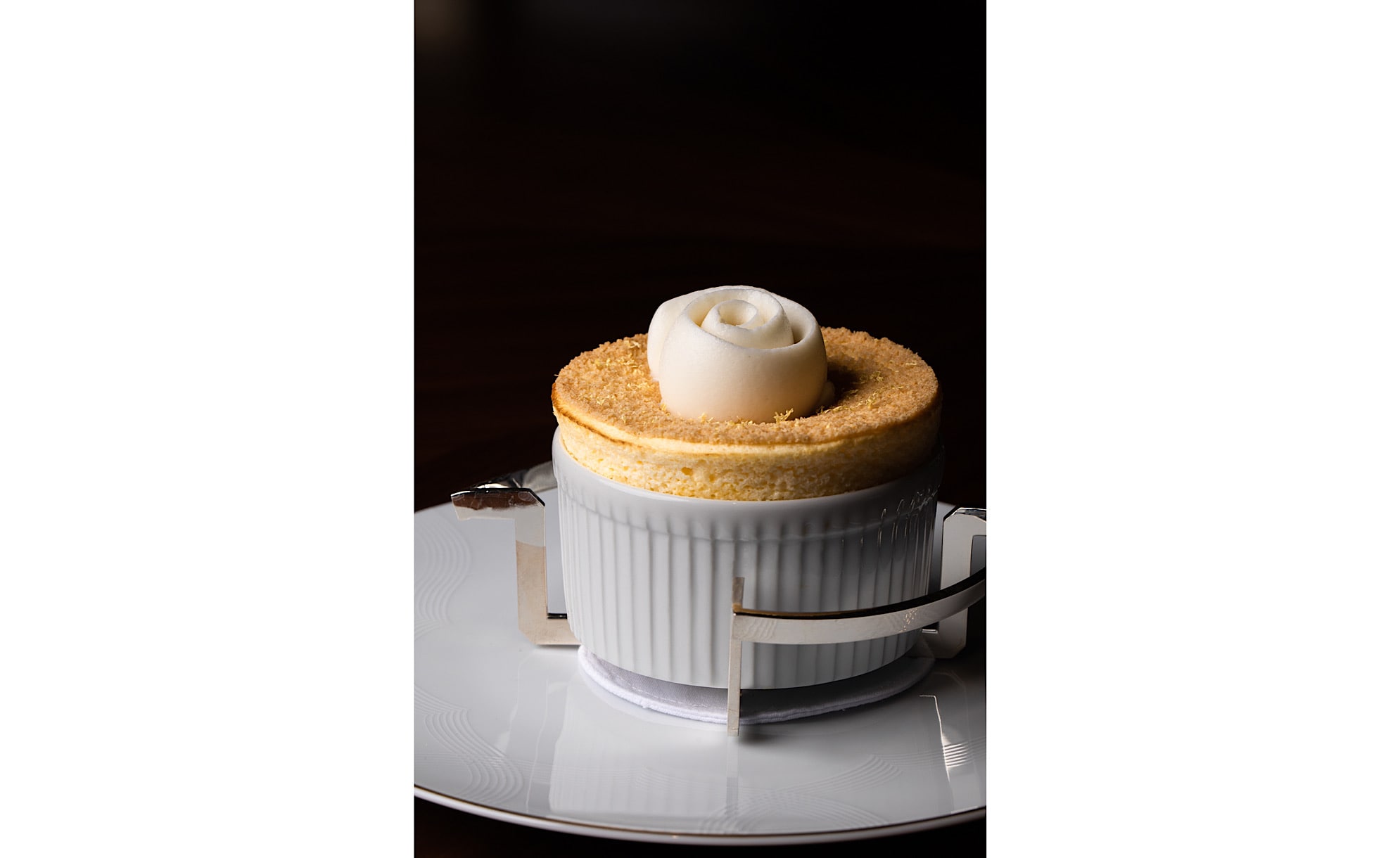 What would be surprising: visiting Blue and not ordering the Blue Experience at least once. That would be missing the point entirely, as you cannot find this at any other Alain Ducasse restaurant in the world. It is the menu that showcases the restaurant's cosmopolitan identity with delectable offerings like chilled carabineros with butternut squash, and Phuket blue crab served with Chiang Mai tomato water gelée and gold caviar.
Much like how the Chao Phraya is the definitive snapshot of Thai society, Blue is a picture-perfect rendition of an Alain Ducasse experience.  
Blue by Alain Ducasse
ICONLUXE 1st  floor at ICONSIAM
299 Charoennakorn Road
Klongtonsai, Klongsan
Bangkok 10600, Thailand
Tel: +66 02 005 9412 
https://www.blue-alainducasse.com/
Email: [email protected]
Hours: Thursday to Monday 12pm to 9pm