Want to enjoy wine like they did 2,000 years ago, without anyone messing with the process? Natural wine is your answer
Just as how over the past few decades, people's diets have been trending towards more organic and healthy options, with diners eschewing food that are highly processed and riddled with additives, so have their drinking preferences. The corresponding rise of natural wine addresses this same concerns.
And while there is still no legal or official definition of what "natural wine" is, it is broadly referring to wines made with minimal chemical and technological intervention, produced without adding or removing anything during the winemaking.
As with all vino, natural wine begins from the vineyards, so grapes used to make natural wine need to be farmed organically or biodynamically.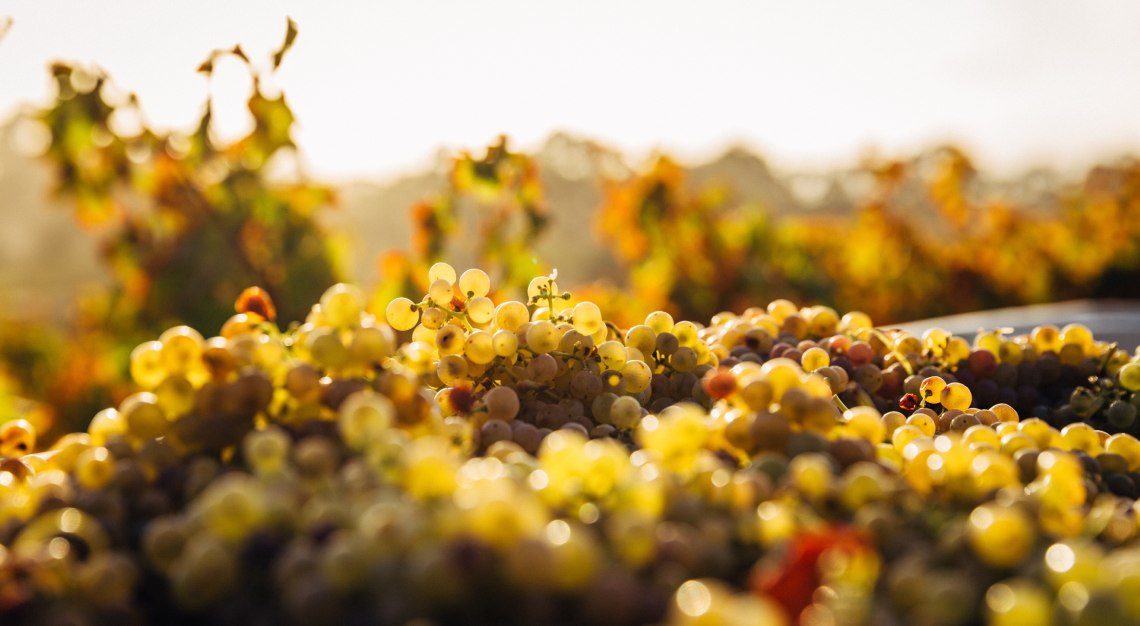 Organic viticulture typically excludes the use of artificial chemical fertilisers, pesticides, fungicides and herbicides.
Biodynamic farming, on the other hand, takes it a notch higher, supplementing organic farming methods with soil supplementing techniques prepared according to Rudolf Steiner's formulae, while following a planting calendar that depends upon astronomical configurations. This includes rather esoteric practices such as burying cow horns full of manure across the vineyards on specific days of the lunar calendar.
Natural wine comes into itself within the winery, as it is the cellar practices that set it apart from just organic or biodynamic wines. Through the natural winemaking process, there can be no added sugars, cultivated yeast, foreign bacteria, additives, adjustments to acidity, heavy manipulation (such as micro-oxygenation or reverse osmosis) or added sulphites. The list goes on and on. In simple terms, human 'intervention' in the naturally occurring fermentation process is kept to a minimum, which is why natural wines are sometimes referred to as 'minimal intervention wines'.
Whether you're leaning towards being more environmentally or health conscious, or perhaps you're just intrigued by what natural wine is, there has been a growing number of bars in Singapore that serve up vin naturel. Even restaurants have cottoned on to this rising trend, offering natural wine options on their wine lists. Here's where you can have a taste of natural wine in Singapore.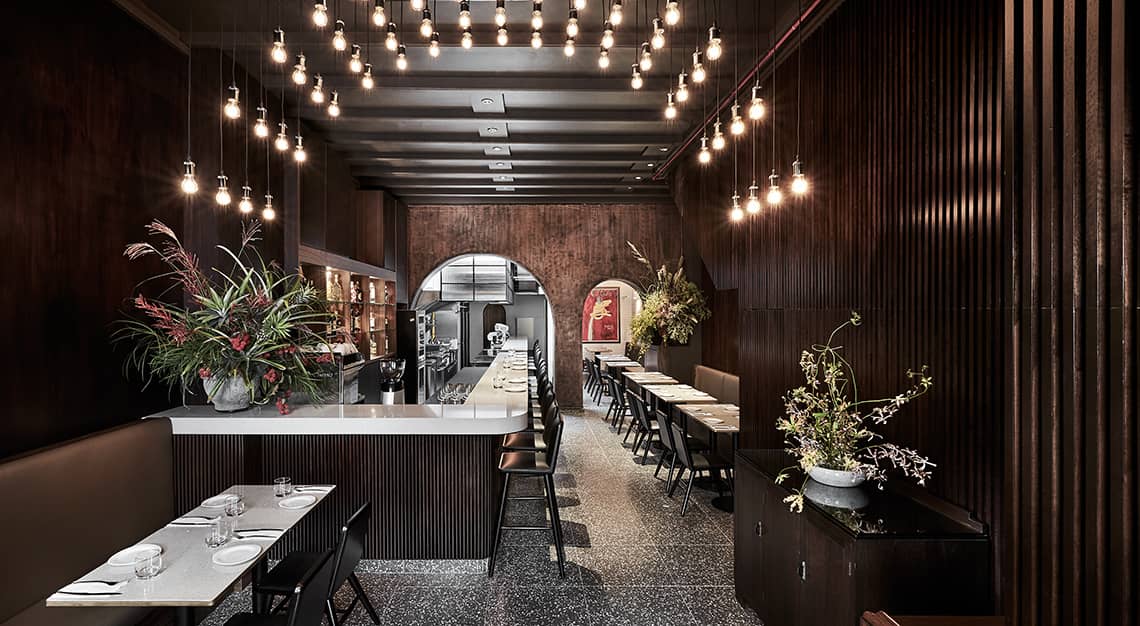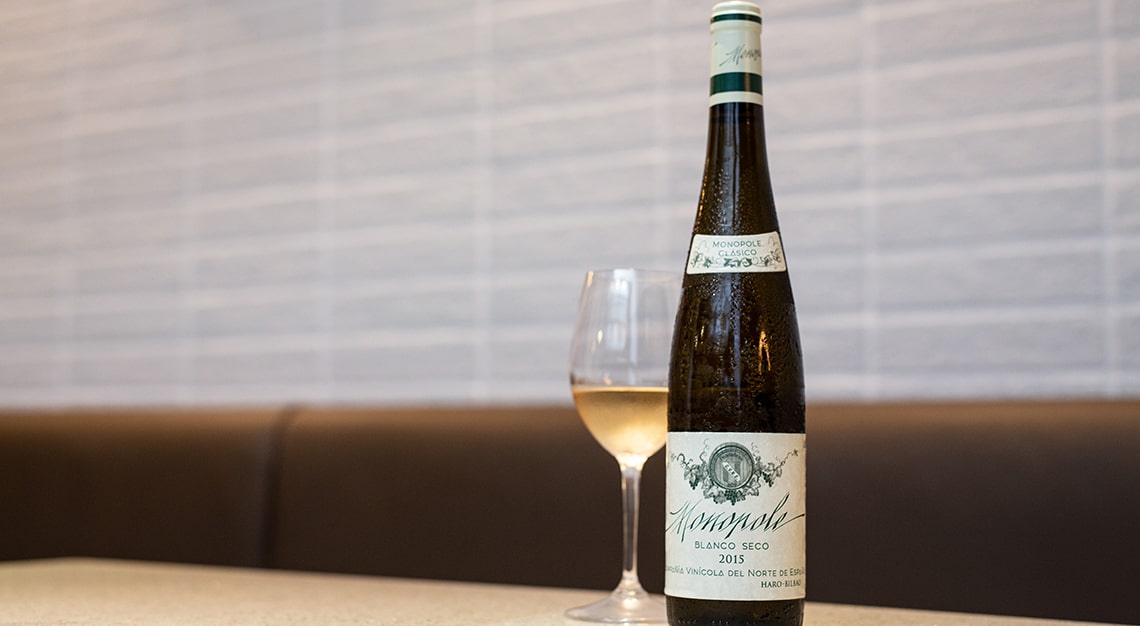 Bar Cicheti
What it is: It might be better known for its pastas – most of which are handmade fresh daily, by the way – but Bar Cicheti boasts a robust wine programme thanks to sommelier-partner Ronald Kamiyama. The Peruvian-Japanese New York City native's extensive and international experience has put him in good stead to curate a list rife with labels from off-the-beaten-path regions and of uncommon varietals, or traditional vinification techniques.
Robb tip: To tap into Kamiyama's vast knowledge of natural wine, or vino in general, head to the restaurant Monday to Thursday evenings (6pm to 7pm and 9pm to 10pm) for Flights of Cicheti, a tasting flight of three wines at $28. Its changing themes explore wine regions, grape varietals, or wine styles.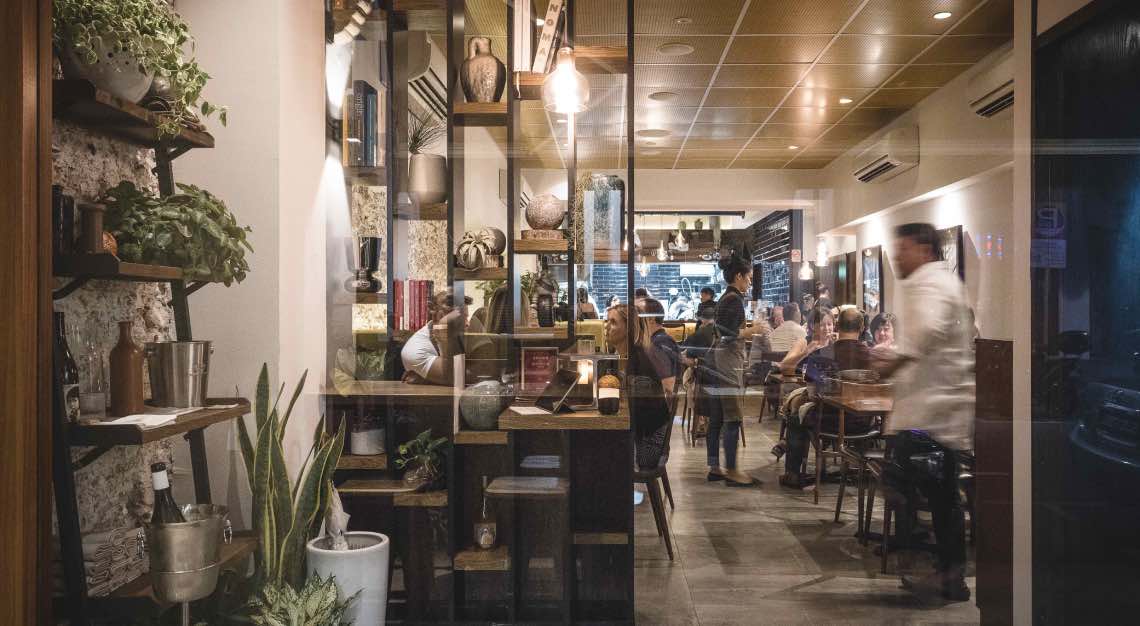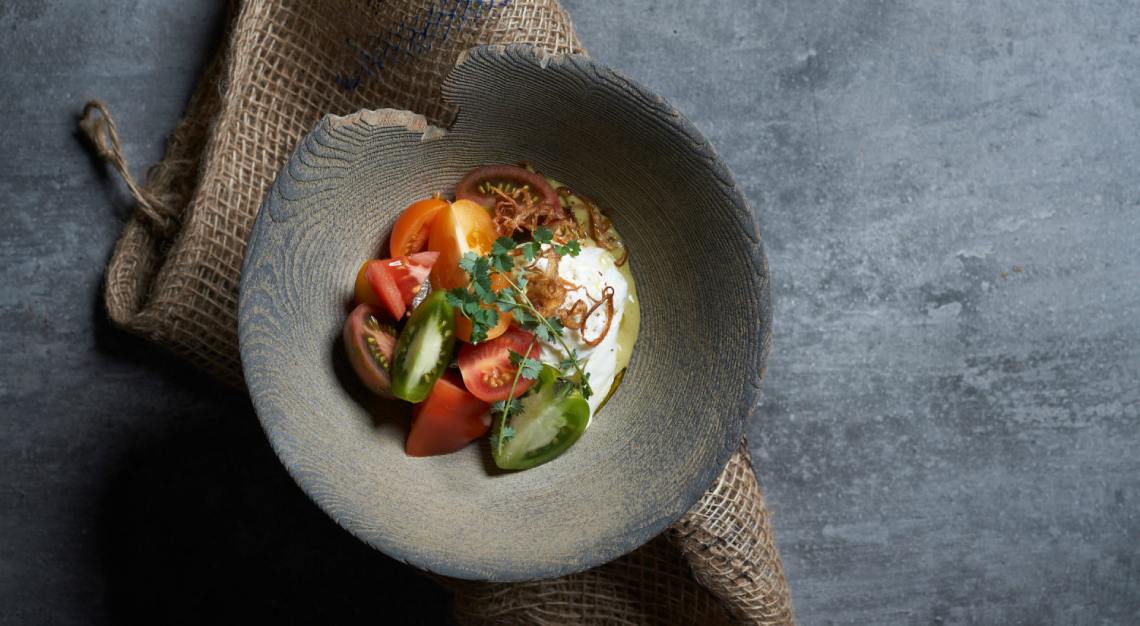 Cheek Bistro
What it is: Taking over what was previously Cheek By Jowl on Boon Tat Street is its cheekier younger sibling, the more casual, Cheek Bistro. Not only does this playful concept by Chef Rishi Naleendra and his wife Manuela Toniolo serve up modern Australian fare in fresh, exciting guises, the extensive wine list of more than 80 labels also feature a good percentage of natural wine options, which unsurprisingly pair well with the approachable food options.
Robb tip: Popular Austrian natural wine producer Gut Oggau from Burgenland is particularly highlighted with a dedicated section on the wine menu. On top of minimal intervention wines from France, Italy, Australia and the USA, diners can also pick those from uncommon wine regions like Croatia and Japan.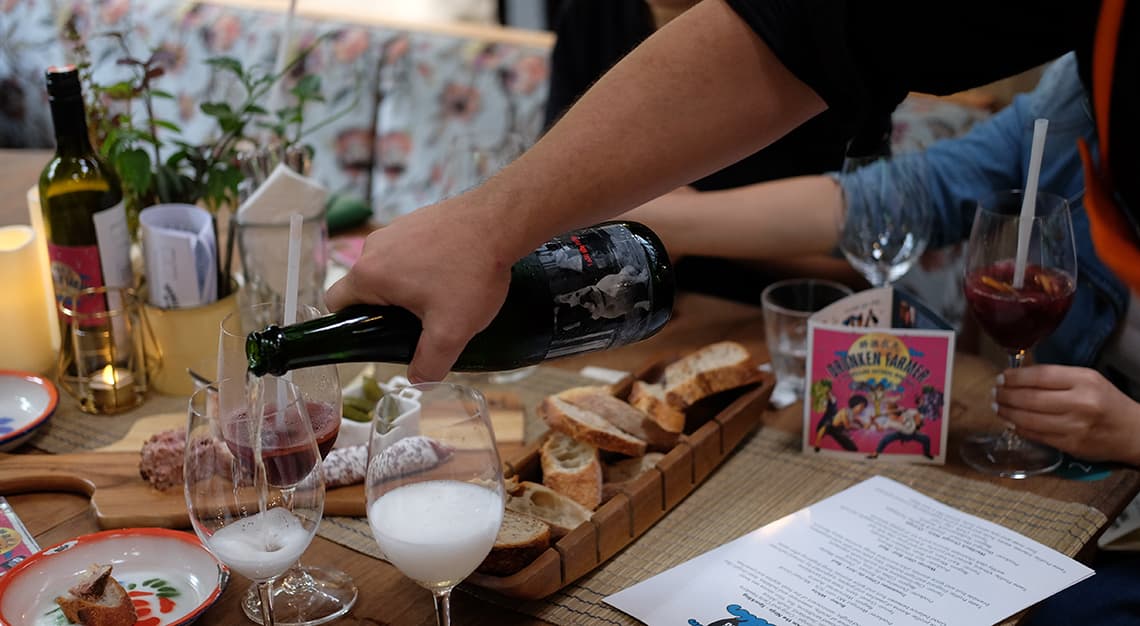 Drunken Farmer
What it is: Travelling pop-up natural wine bar, Drunken Farmer, is the latest F&B concept by the Spa Esprit Group. It is currently hanging out at the breezy deck of sister venue Tiong Bahru Bakery Safari in the evenings and is expected to make its way around the island to spread the gospel of natural/organic/biodynamic wines.
Robb tip: Operations and wine manager Philippe Chin has put together a list of over 90 labels that span Old and New World wine regions. Order wine by the bottle or choose from six by the glass options then have your vino accompanied by servings of oysters, cheese and charcuterie. Drunken Farmer recently hosted natural wine festival Vivent Les Vins Libre from France this past April.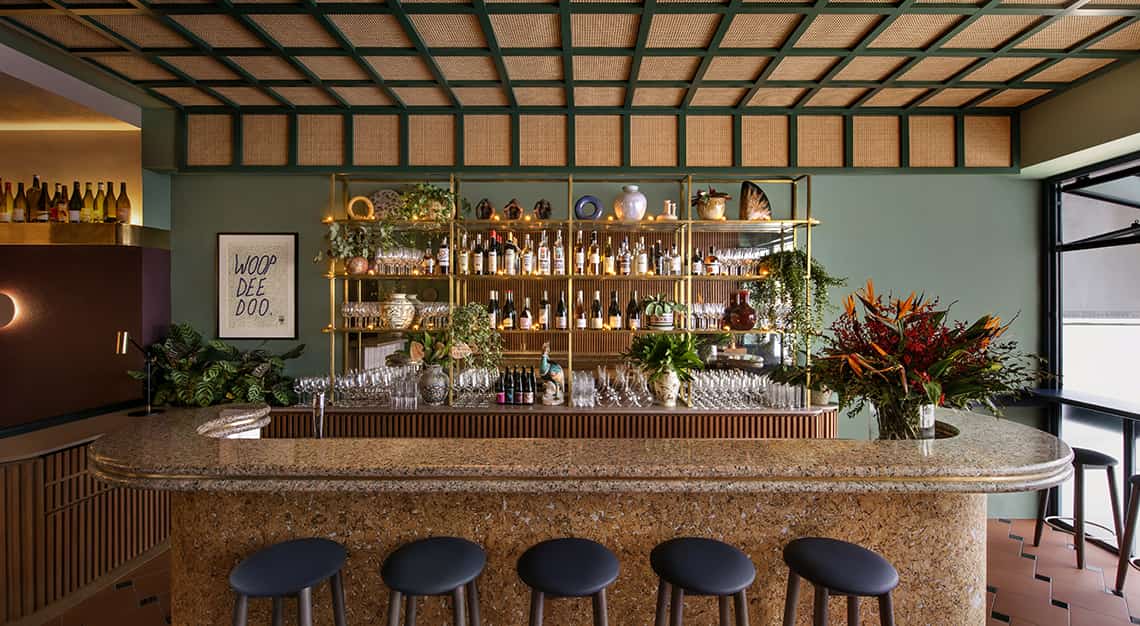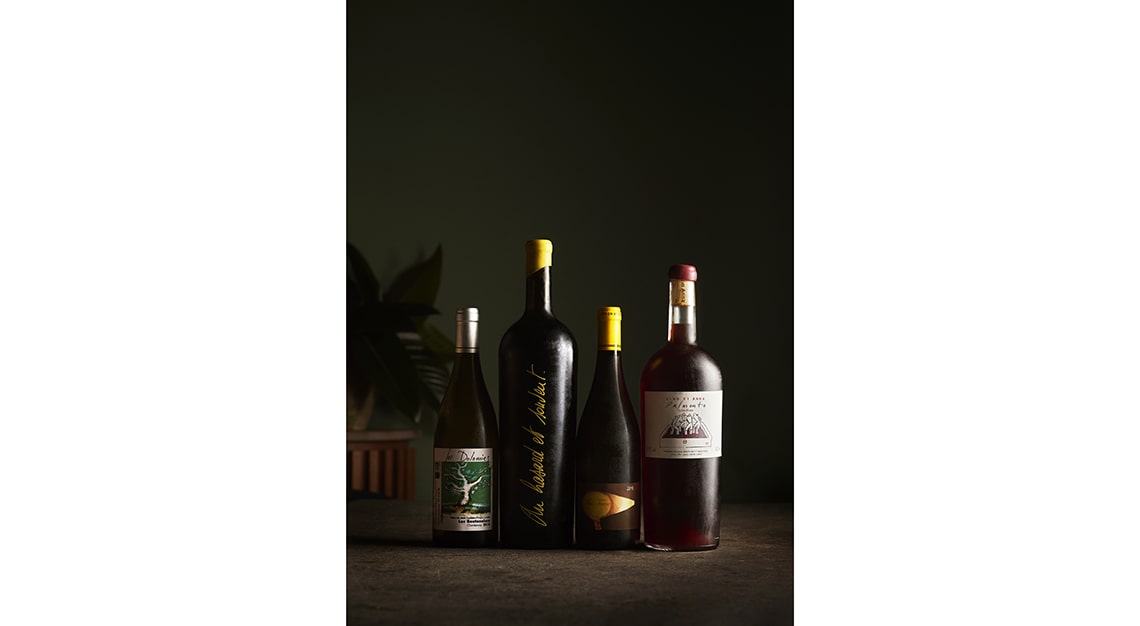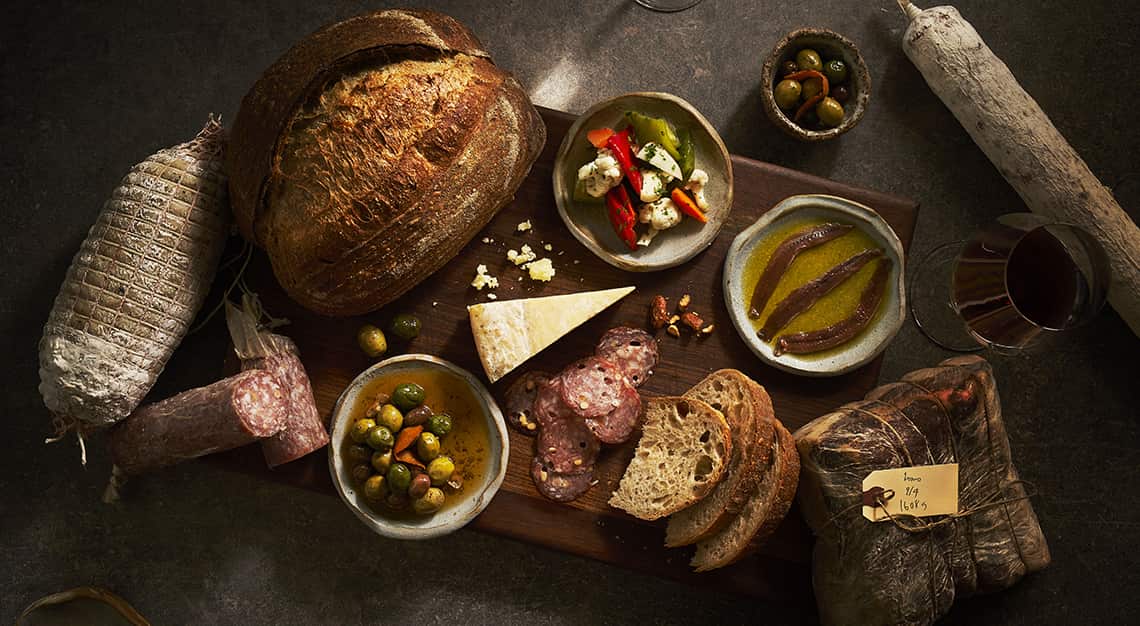 Le Bon Funk
What it is: Part of the Lo & Behold group of restaurants, Le Bon Funk prides itself as being an antithesis to the traditional stuffy wine bar. The natural wine restaurant-bar on Club Street curates a dynamic wine list that is largely sourced from France (including Burgundy, Provence, Loire and Alsace), Austria and Australia.
Robb tip: Wines by the glass change daily, depending on the day's climate, mood and energy. The more curious oenophiles would do well to ask for exclusive off-menu selections. Whatever your choice of vino, it will work with the clean, produce-centric cuisine churned out by the kitchen, which is helmed by chef Keirin Buck.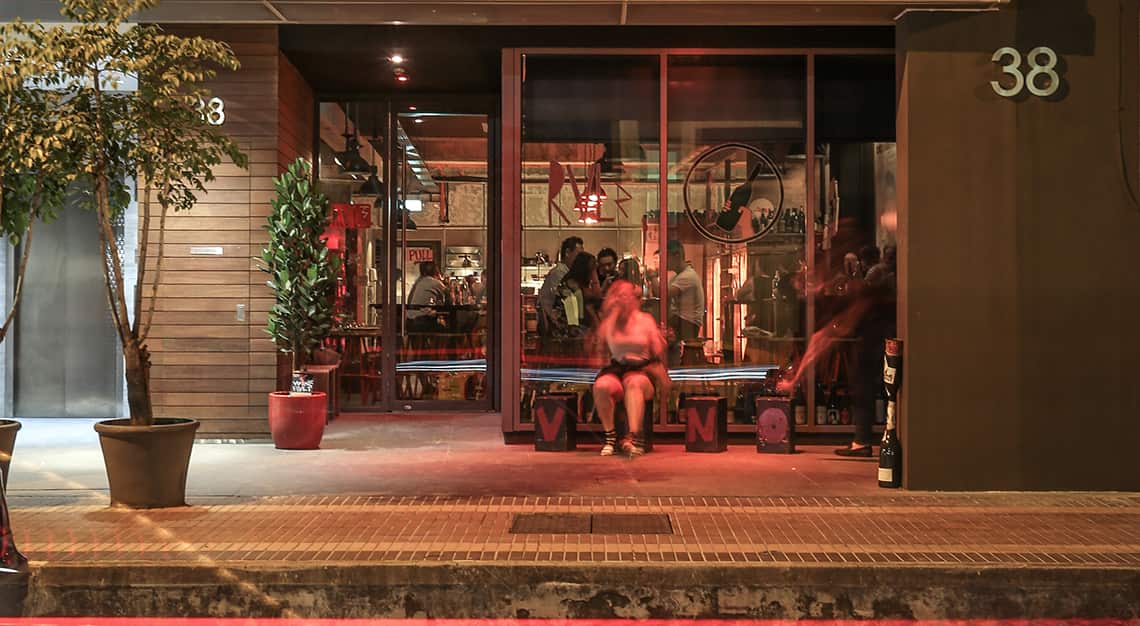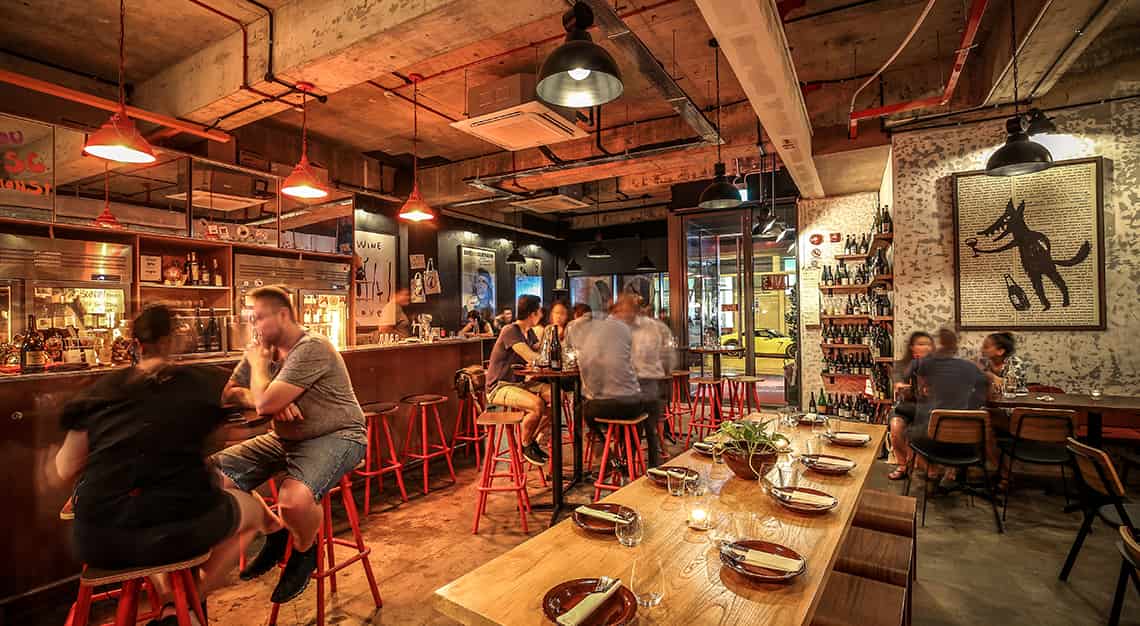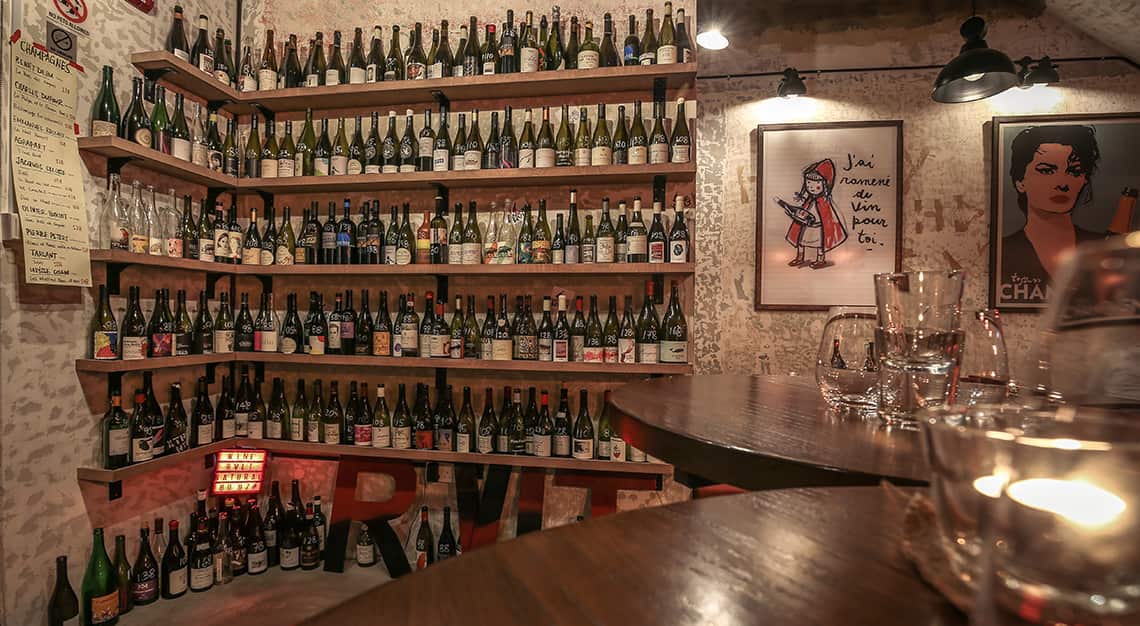 RVLT
What it is: Singapore's first natural wine bar, RVLT – short for Revolution – is headed up by self-proclaimed "friendly wine uncles" Alvin Gho and Ian Lim. They are also veteran sommeliers within the local F&B industry. At the grungy space on Carpenter Street, expect no wine list but instead, a feature wall where all wines available are displayed on rows of shelves. Either sommelier will be on hand to provide bottle recommendations.
Robb tip: If you're not that thirsty, there is a daily-changing white and red – sometimes orange or fizzy – wine by the glass. Swing by on Tasting Tuesday evenings for specially themed wine flights. The concise and ever-evolving food menu include favourites like moreish Beef Tartare, hearty Red Shrimp Fettuccine, and the crazy good Wagyu Patty Melt.