If the heart of a nation's culture is in its cuisine, then the easiest way to discover what makes it tick is to start with its food. We eat our way through local food markets that locals and tourists throng
Any attempt to draw up a 'best of' list is destined to invite controversy. And when the subject is food, everybody (Singaporeans most of all) will have their own firmly held views. What we can probably agree on is that food markets around the world offer a wonderful experience for all the senses, whether it is the sight of the colourful produce and the ambience in which it's traded; the noise of the banter between the buyers and sellers; the scents and feel or, most importantly, the taste of the arrays of local and exotic products. Here's our guide to some of the world's favourite food markets.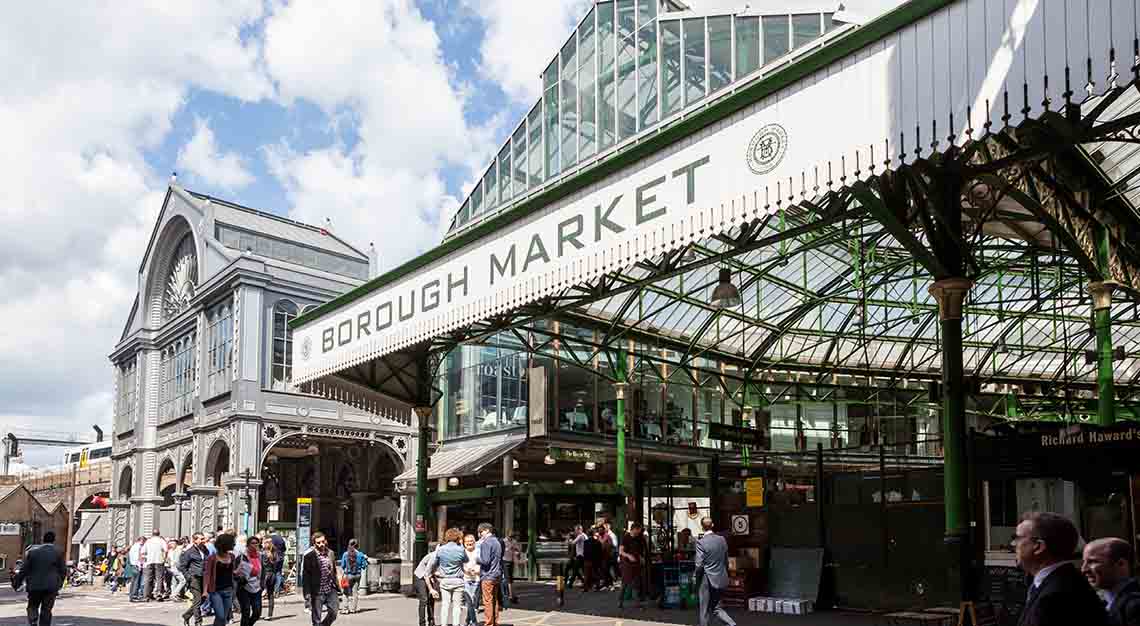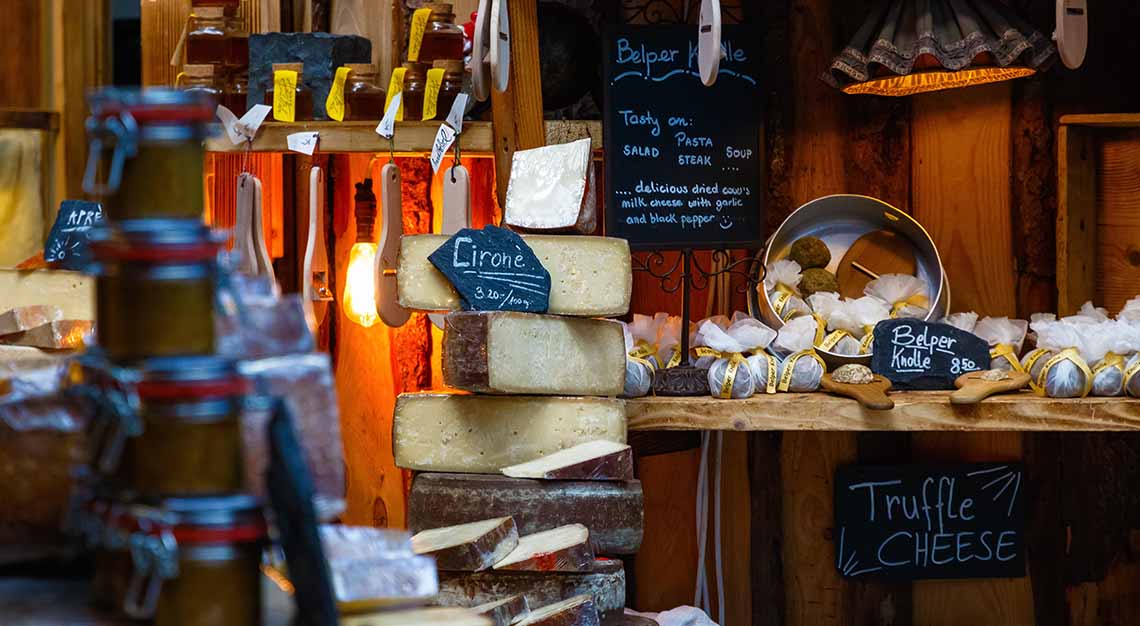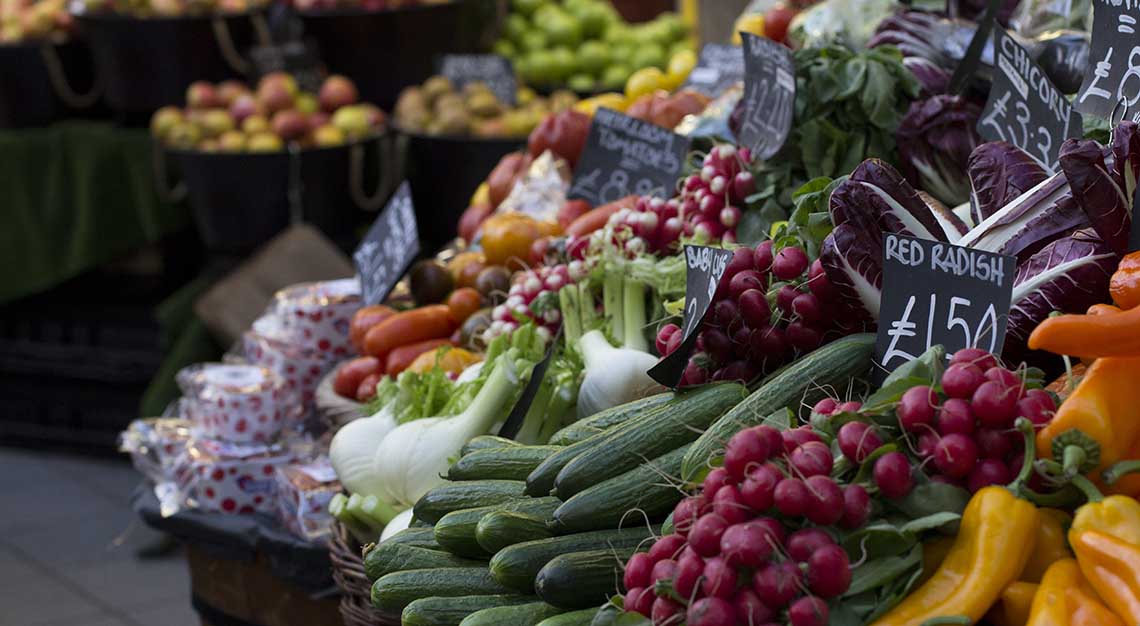 Borough Market, London
Sited by the River Thames, this is the UK's most famous food market, dating back more than 1,000 years. Following a renaissance in the 1990s, it now provides artisanal and locally produced food. Many of the stallholders are the food producers: the farmer who reared the animal, the fisherman who caught the fish, the baker who baked the bread. It sells everything from cheese and chocolate to fish, fruit and vegetables, oils, olives, spices and street food. You'll also find cookery demonstrations, debates and educational programmes. Local favourites include the traditional Cockney 'pie and mash', which is given a distinct makeover at Pieminister.
Borough Market
8 Southwark Street
London
SE1 1TL
England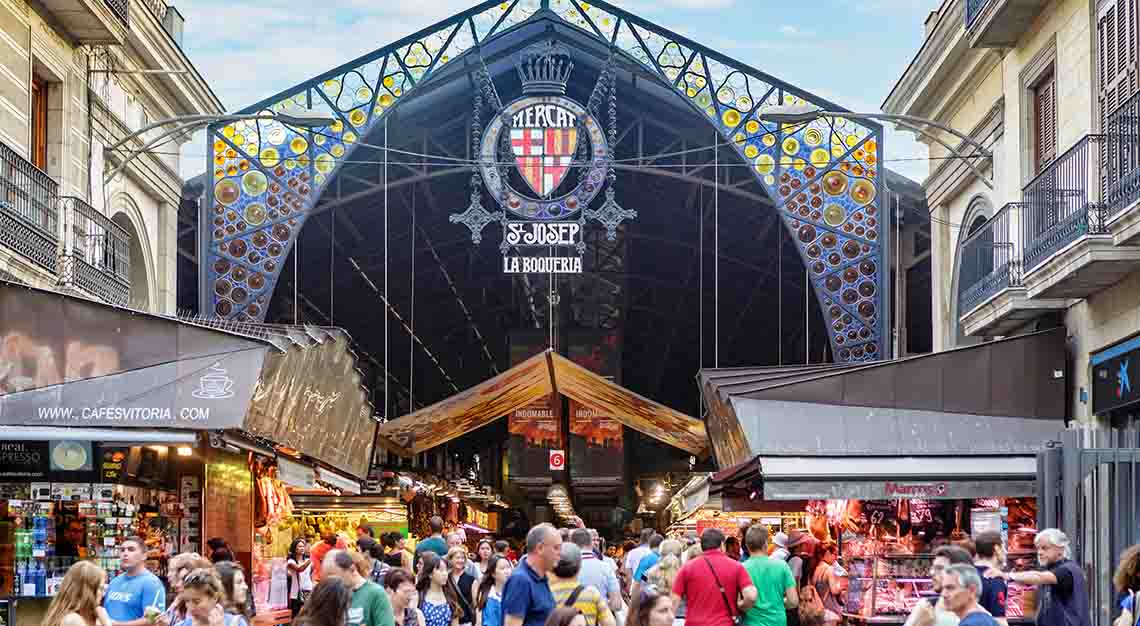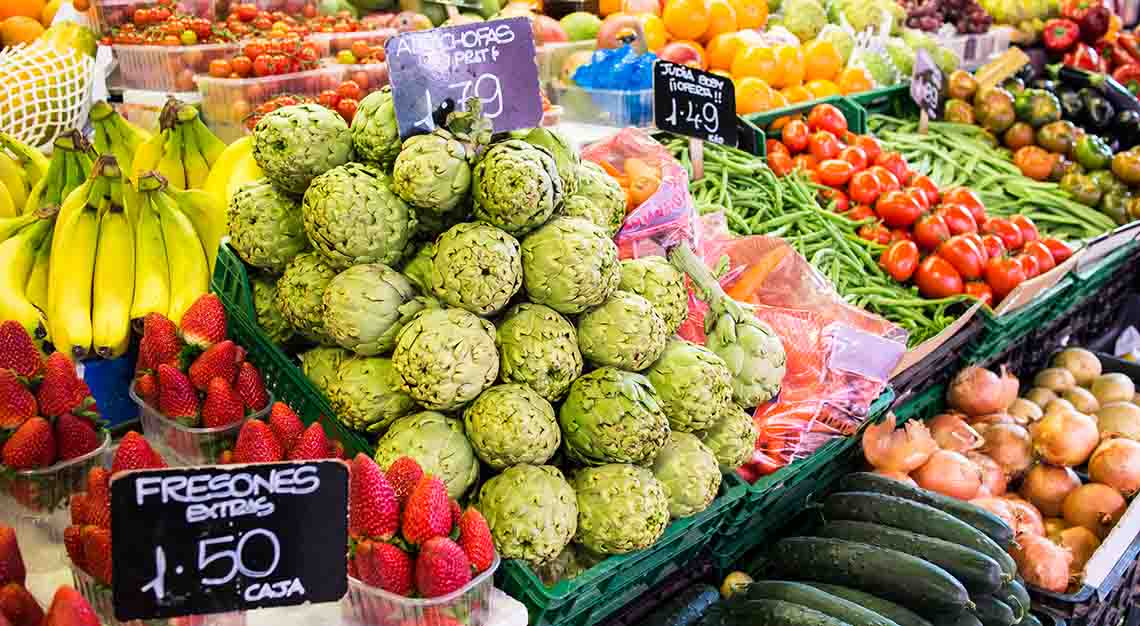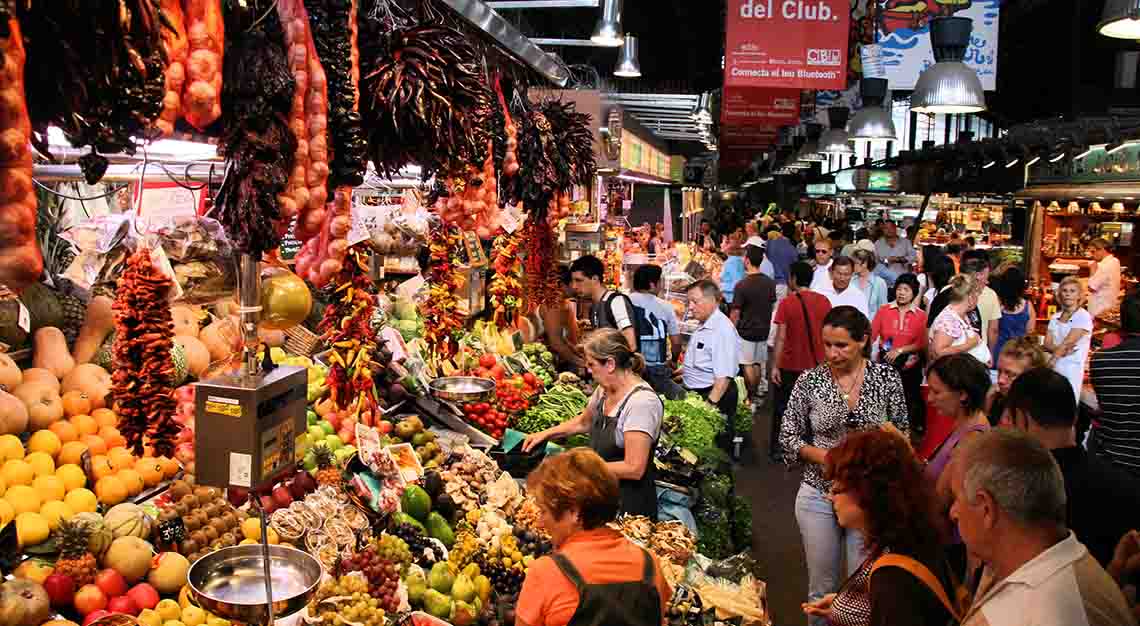 Market La Boqueria, Barcelona
This huge, historic covered market in Barcelona began 800 years ago as meat stalls for local farmers. Today, it prides itself in serving up goods from around the world. In addition to a range of exotic food, you'll also find a wide range of mushrooms and interesting fruit juices to quench your thirst. Don't forget to make a pitstop at one of the market's many tapas bars, too.
Market La Boqueria
Rambla
91 08001
Barcelona
Spain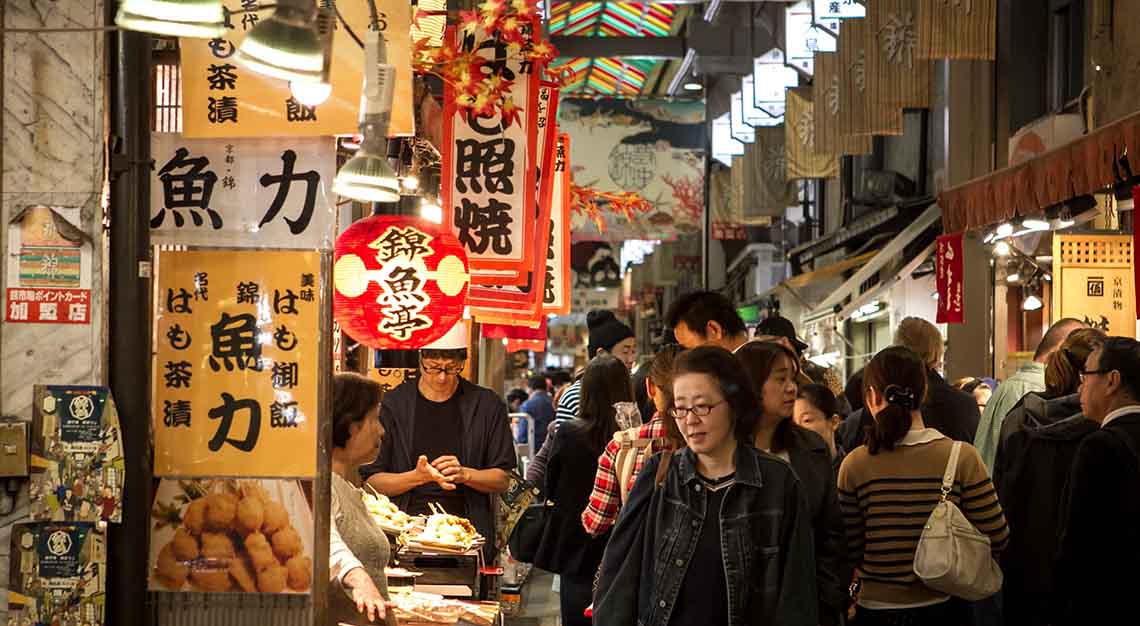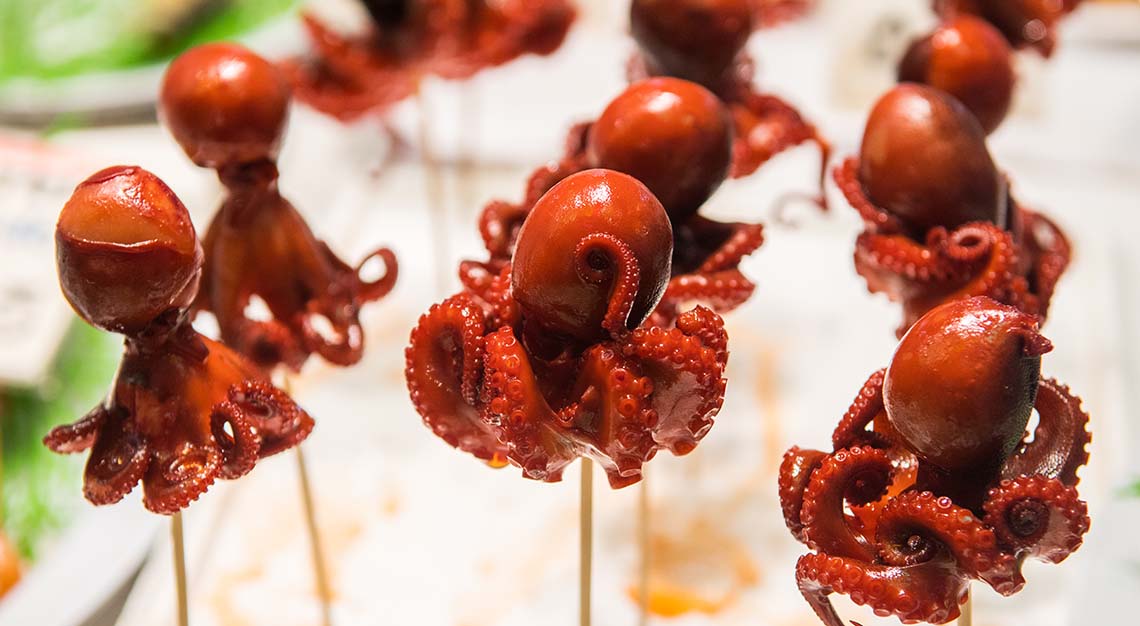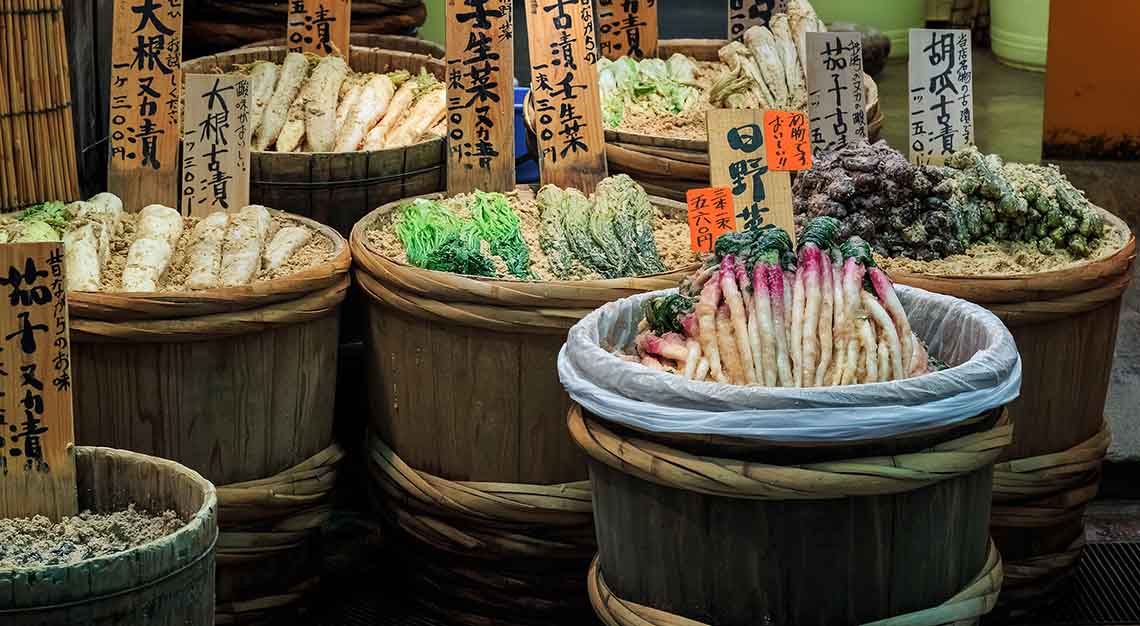 Nishiki Market, Kyoto
This lively market still retains the aura of a traditional Japanese food market and you'll find some of Kyoto's best offerings here. The shops here range from simple stalls to larger, two-storey outlets, offering locally sourced seafood, seasonal produce, Japanese tea, local delicacies and even kitchen equipment. While some stores will give out food samples freely, others will provide stools at a small bar, where you can perch to enjoy a selection of ready-made dishes, dried seafood, sushi or Japanese sweets.
Nishiki Market
604-8054
Kyoto Prefecture
Nakagyo Ward
Japan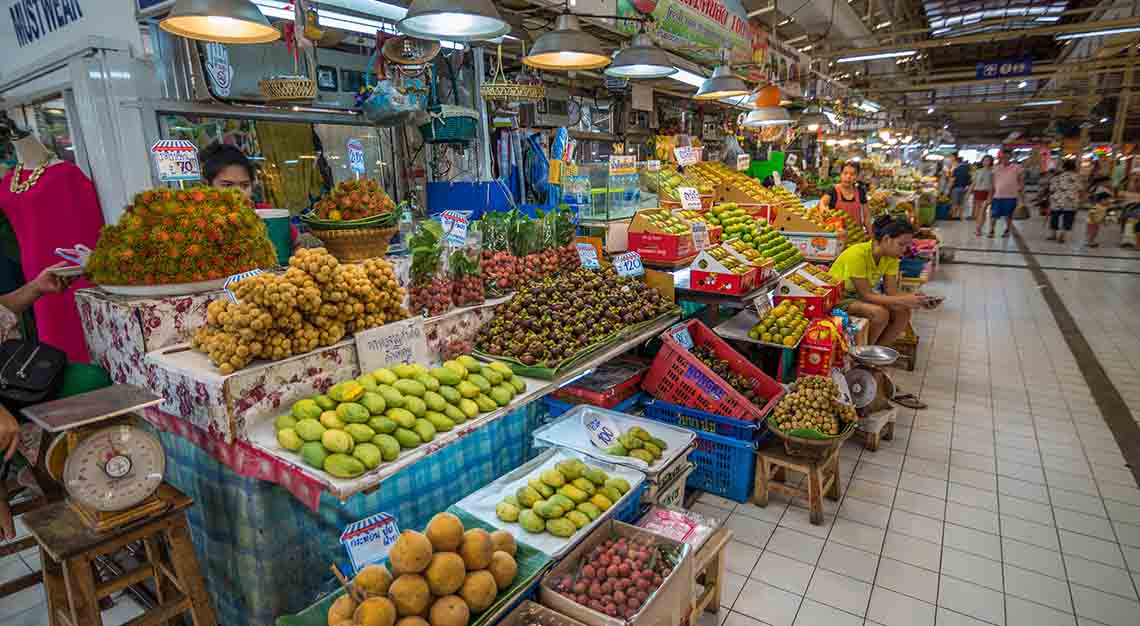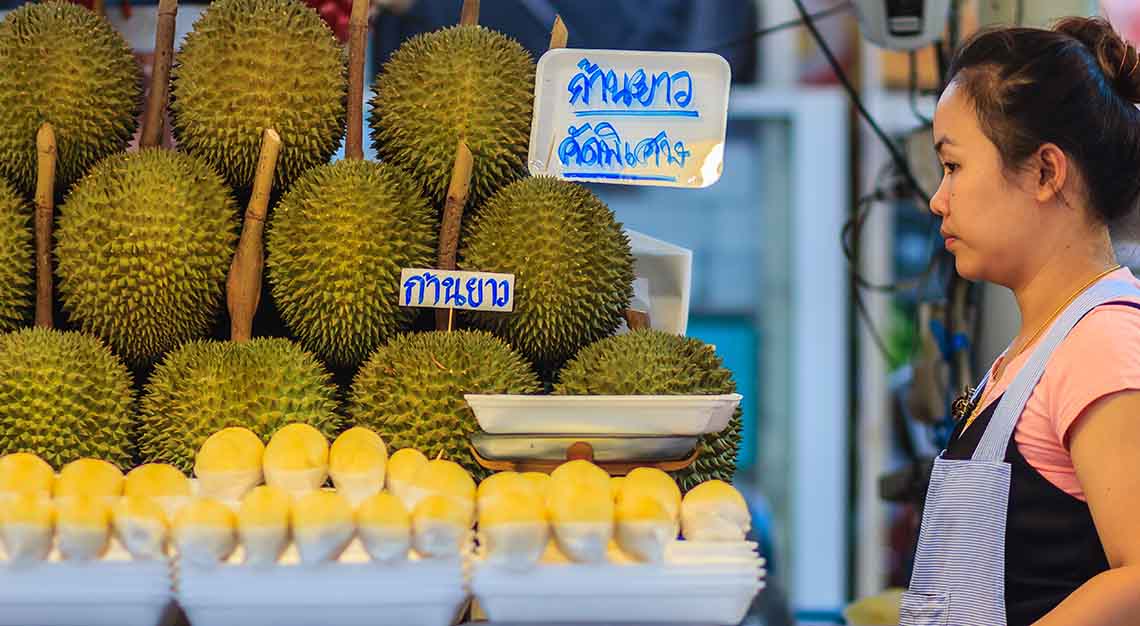 Or Tor Kor Market, Bangkok
Located opposite the famous Chatuchak weekend market, this isn't your average, chaotic Asian market. It's a clean, orderly collection of food streets and includes some of the city's elite families among its clientele. Its mainstay is fresh fruit, but you'll also find vegetables, seafood and meats. Stop at the small hawker centre inside for traditional Thai dishes, sticky-rice sweets, steamed palm sugar desserts, coconut crepe, pancakes and generous portions of durian.
Or Tor Kor Market
Kamphaengphet Road
Bangkok
Thailand
Pike Place Market, Seattle
One of the country's oldest farmers' markets, Pike Place market stretches across more than three-and-a-half hectares of historic arcades, twisting alleys, stairways and lower level, complete with buskers playing American classics. In addition to local organic meat and dairy produce, you can browse through an array of unique crafts – think toys, pottery, musical instruments and organic skincare products – alongside specialty items such as comics, collectibles, magic tricks, vinyl records and books.
When you've had your fill of baked goods and savoury delights from the plethora of bakeries, diners and restaurants within, stop by Rachel the Piggy Bank – the market's official, bronze cast mascot and public fundraiser. It is said that if you rub her snout and make a donation, good luck will come your way.
Pike Place Market
85 Pike Street
Room 500
Seattle, WA 98101
USA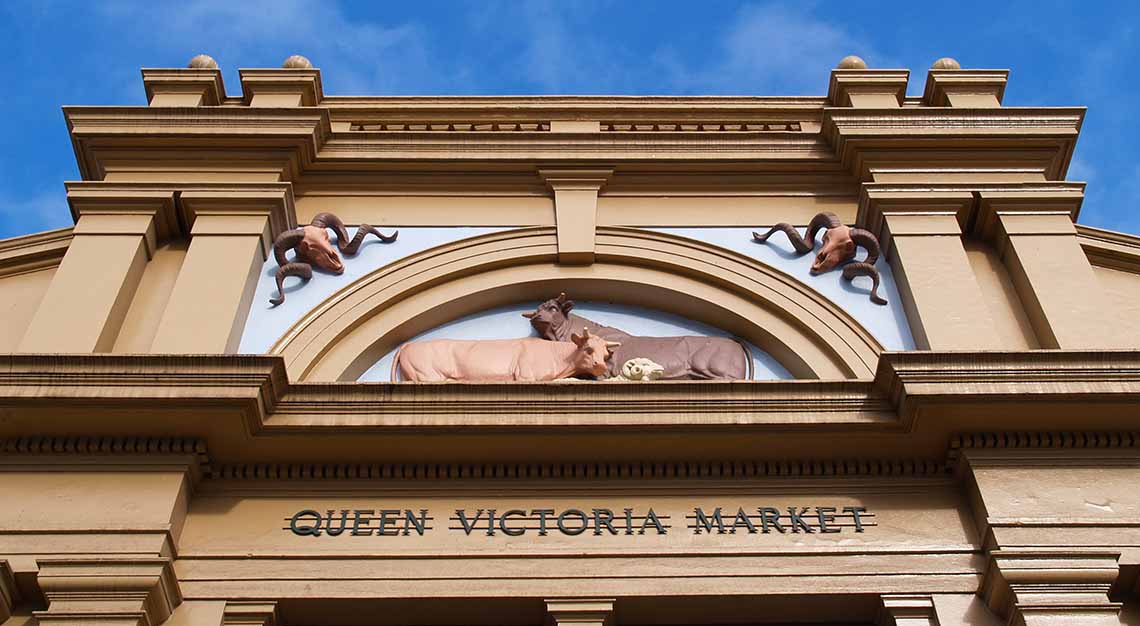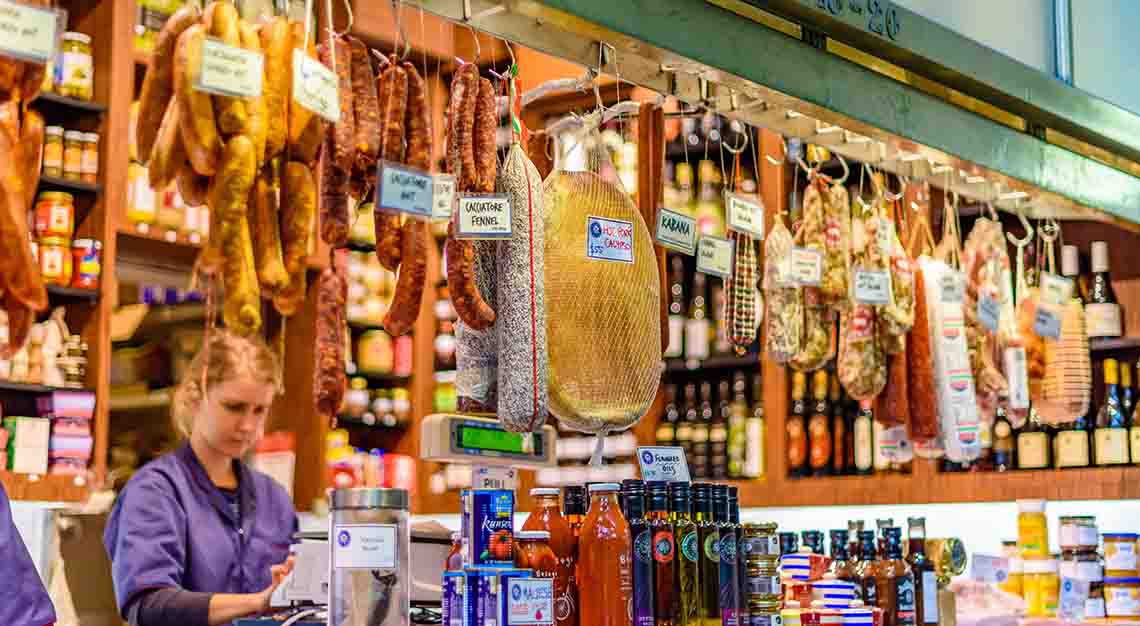 Queen Victoria Market, Melbourne
Aptly housed in Victorian architecture, the 'Queen Vic Market' is the largest open-air market in Australia's Southern Hemisphere, and is proud to be a plastic bag- and straw-free establishment. Boasting more than 600 small businesses, the market is especially known for its historic meat, fish and dairy halls. Beyond that, you can buy novelty items (ceramic Day of the Dead skulls, anyone?), cute souvenirs, delicious gelato, pop culture art pieces and even enjoy a glass of wine made from locally grown grapes. Not sure where to start? Sign up for one of its two-hour walking tours.
Queen Victoria Market
Queen Street
Melbourne
VIC 3000
Australia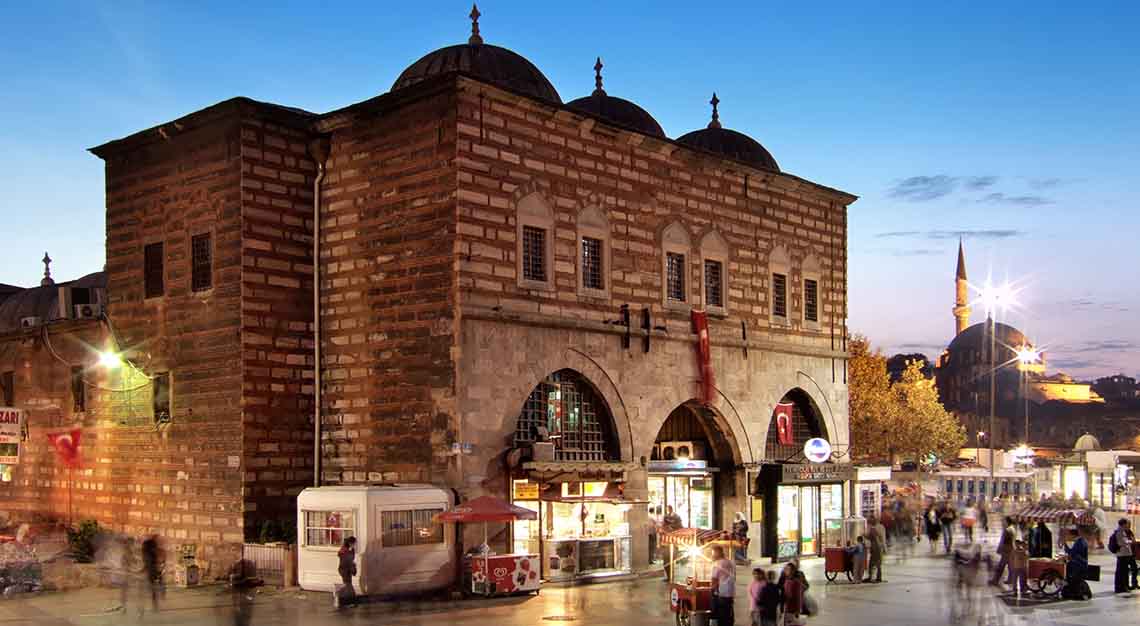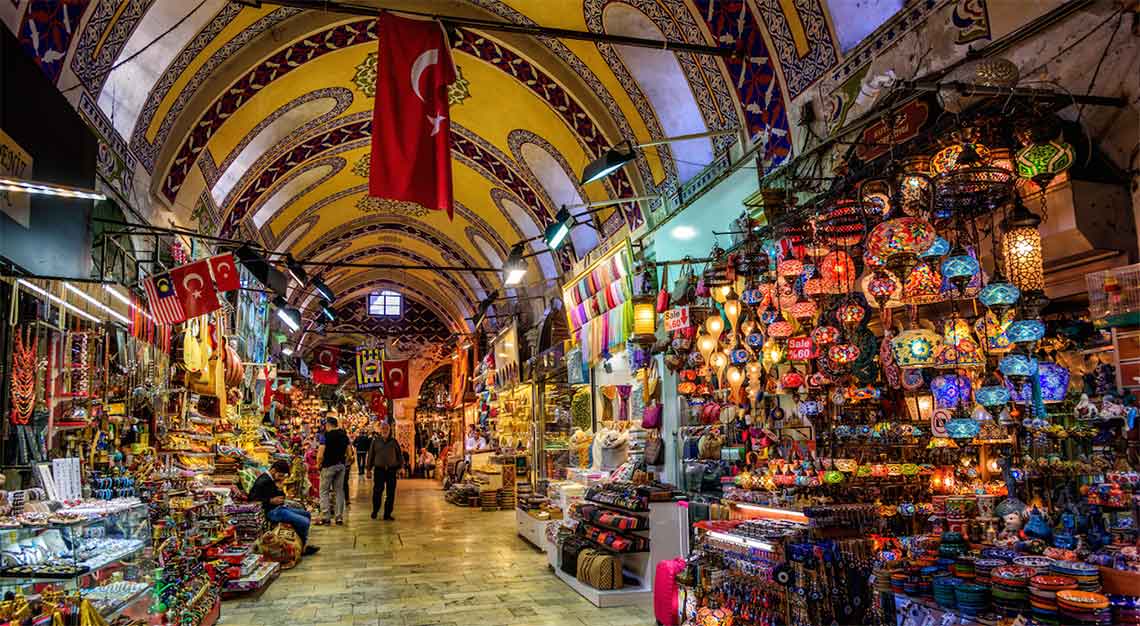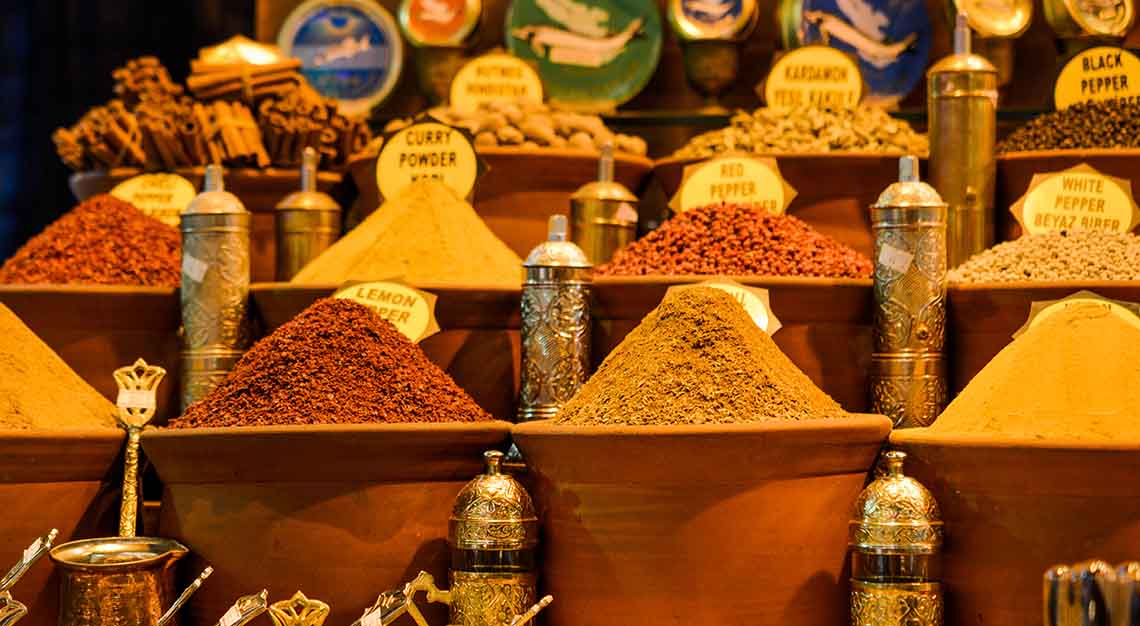 Spice Bazaar, Istanbul
In this domed space, there are countless varieties of spices, caviar, dried fruits, fruit teas, confectionery and herbal remedies. Try the versatile nar ekşisi, a pomegranate syrup that can be used on salads or yoghurt or even as a marinade for salmon and poultry. The market is also home to Kurukahveci Mehmet Efendi, one of Istanbul's famous Turkish-style coffee grind suppliers. If you're visiting in a big group, the market can also be closed off for a private tour, which can be arranged through a tour agency that is approved by Turkey's Ministry of Tourism. Oh, and don't forget to pick up a box of Turkish delights from one of the many vendors within, each offering unique flavours.
Spice Bazaar
Rustem Pasa Mahallesi
34116
Istanbul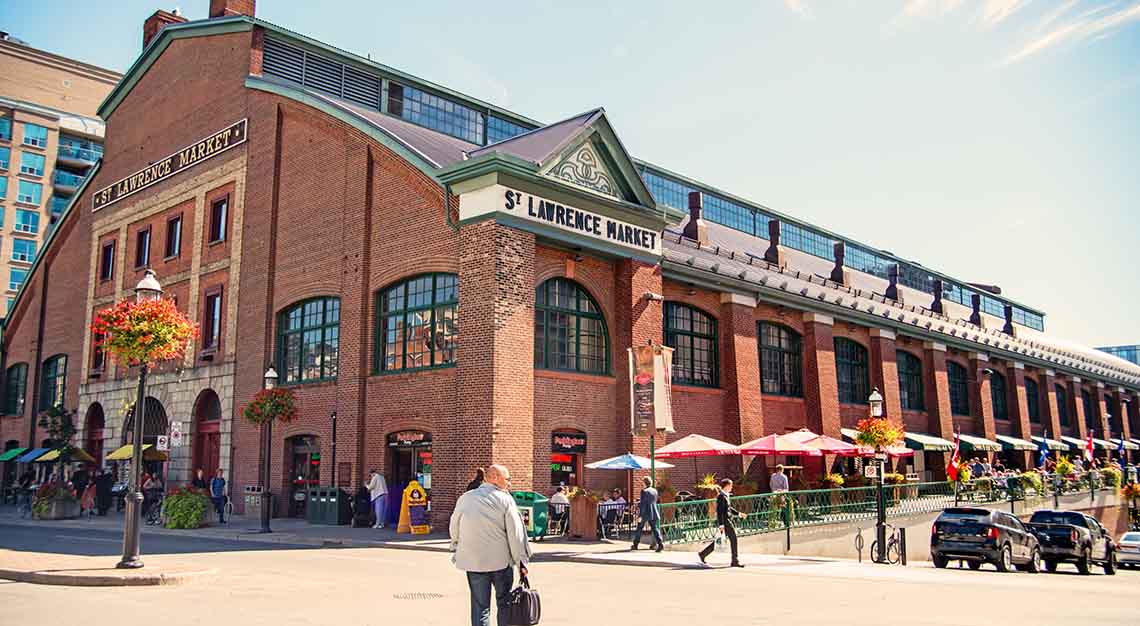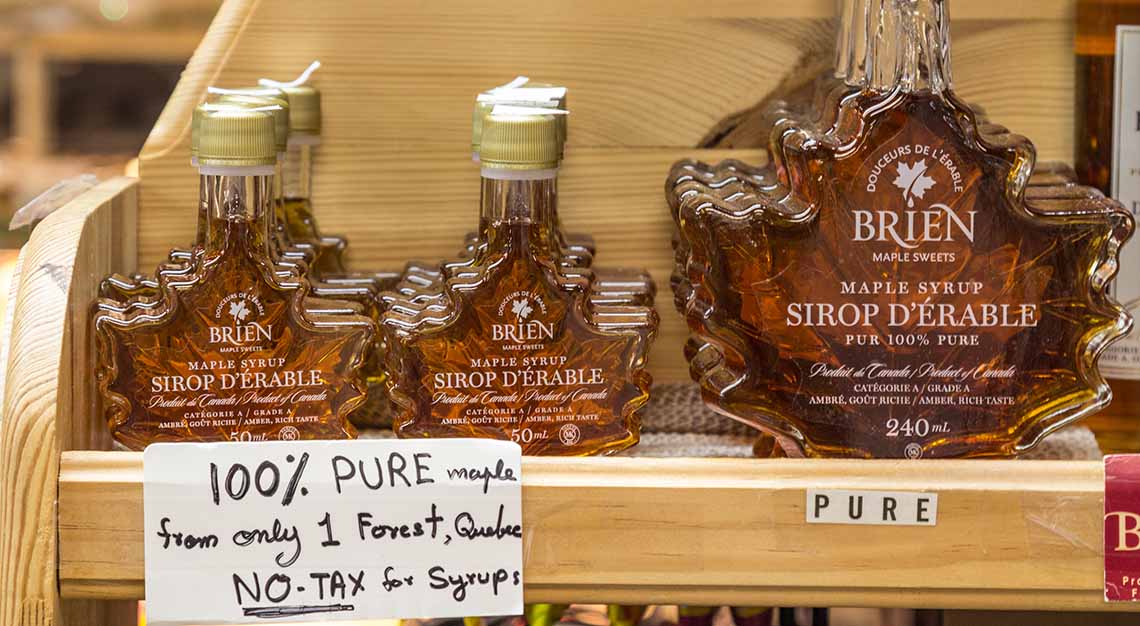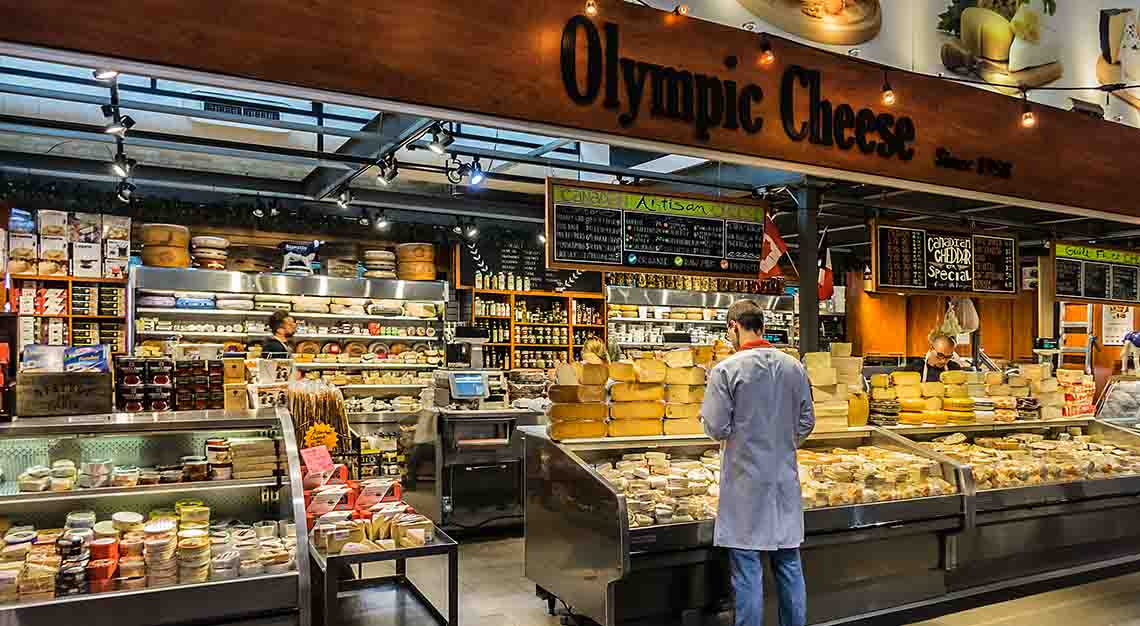 St. Lawrence Market, Toronto
This market comprises three venues under one roof, and features speciality vendors retailing fruit, vegetables, meat, fish, grains, baked goods and dairy products. There's also a Saturday Farmer's Market, which offers seasonal produce, and a Sunday antiques market, where you'll uncover antiquarian books, vintage jewellery, architectural salvage and more. On the market's second floor, a mini art gallery showcases changing exhibitions that illustrate Toronto's cultural, physical and social development.
St. Lawrence Market
92- 95 Front Street East
Toronto
Ontario
M5E 1C3
Canada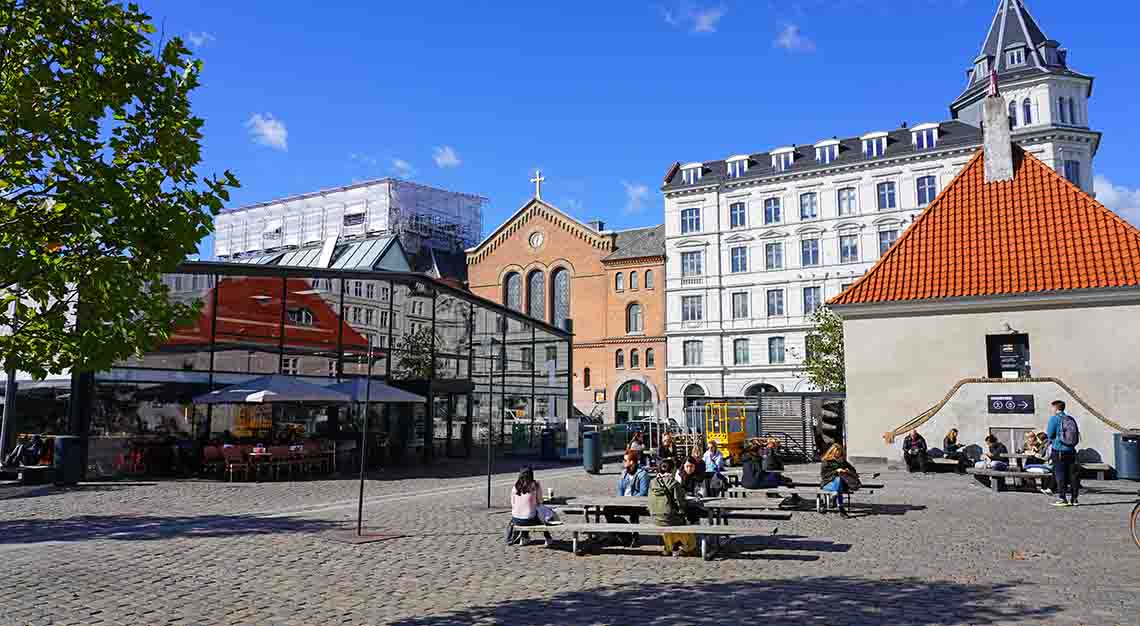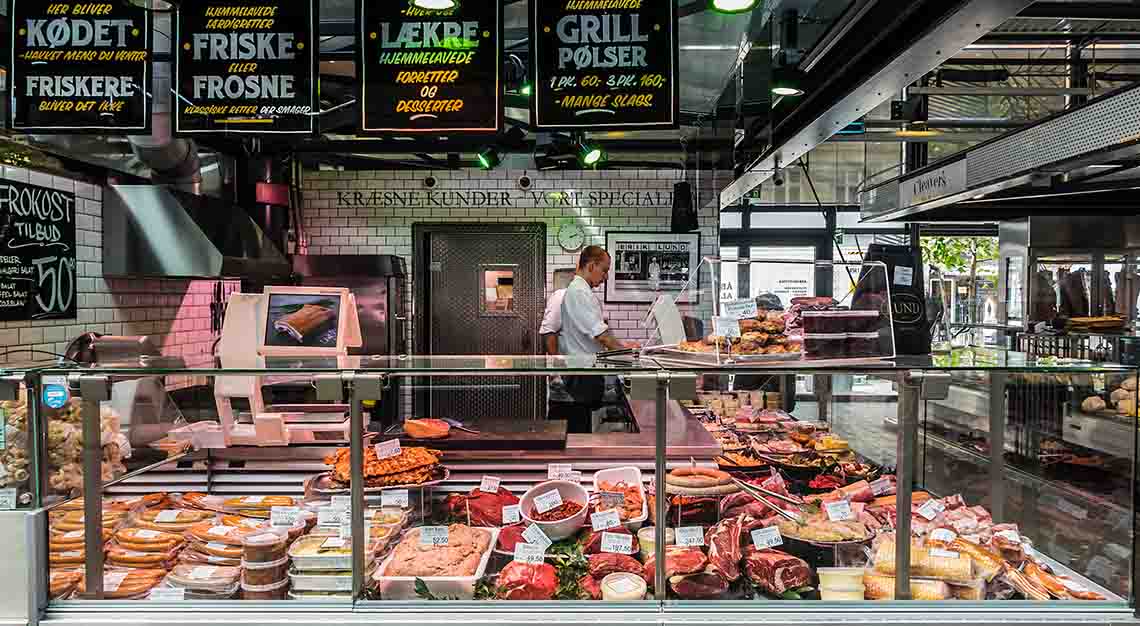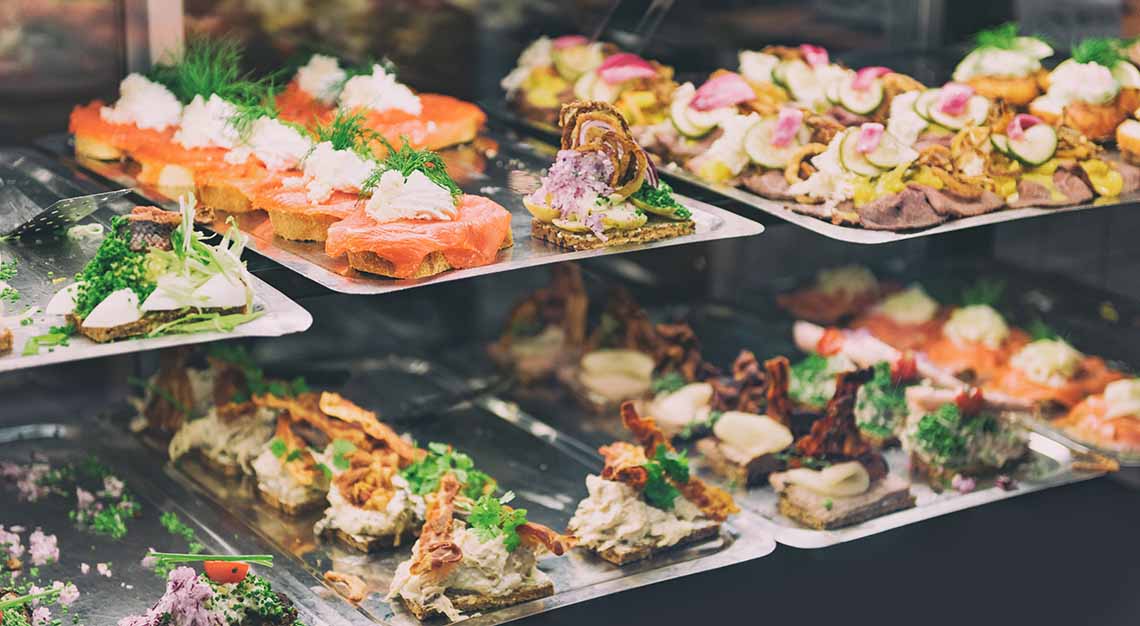 Torvehallerne, Copenhagen
A relative newcomer on the scene, this eight-year-old market comprises two steel-and-glass halls laid out in typically neat and understated Scandinavian style. The Instagram-savvy space prides itself on its quality and diversity, with some 60 stands showcasing products from around the world, from locally caught fish, Mediterranean olives and feta cheese to kimchi and seaweed snacks, an impressive selection of noodles and more than 88 varities of whisky.
Torvehallerne
Frederiksborggade 21
1360 Copenhagen
Denmark