In our weekly series, we bring you the latest in luxury news around the world. This week's highlights: 11 Ravens' new tequila, a sneak peek of luxury phinisi yacht Celestia, and National Gallery Singapore's online courses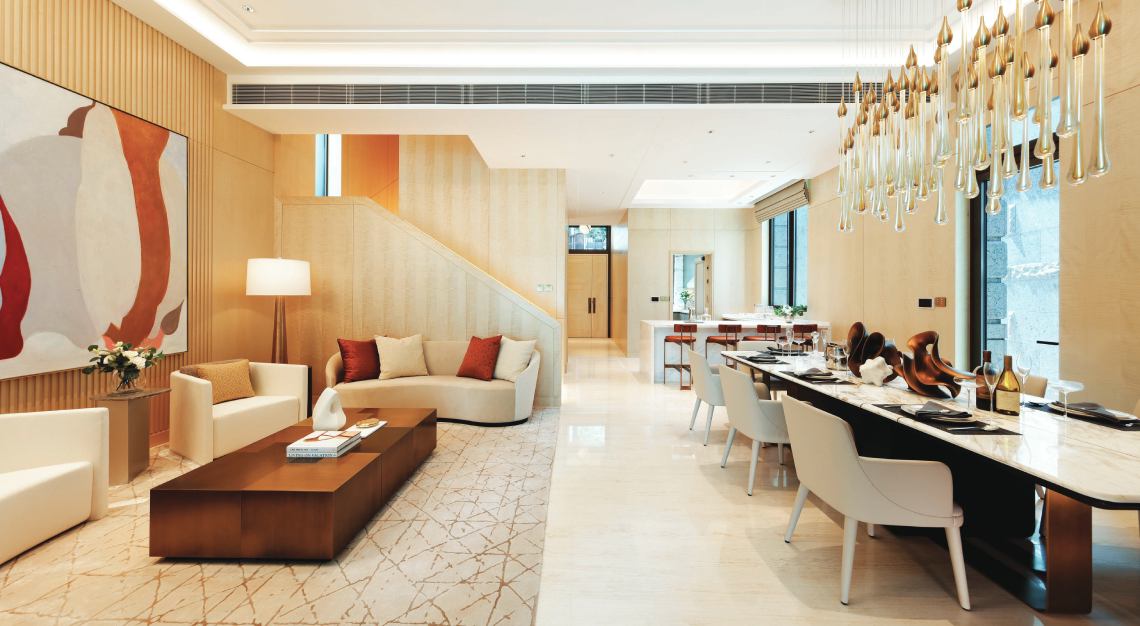 Champalimaud Design brings nature and calm into a turnkey villa
Nestled in the green belt of the Southern District on Hong Kong Island, 15 detached houses of the prestigious No 15 Shouson development enjoy a tranquility that is hard to find in the densely populated city. Inspired by the environment, award-winning New York-based design studio Champalimaud Design has transformed a turnkey villa within the development into a sanctuary that maintains a connection with its natural surroundings.
Flooded with natural light and appointed in a colour palette of warm neutrals, the space exudes a sense of calm and peace. While marble adds a touch of grandeur and luxury, wood panels on the walls ground the interiors. The living and dining areas make up the expansive Great Room, an open-plan, social space that encourages conversations to flow freely. The Family Room and Rooftop Garden provide more settings for intimate family gatherings. On the second floor, the Master Suite feels like its own private cocoon within the residence.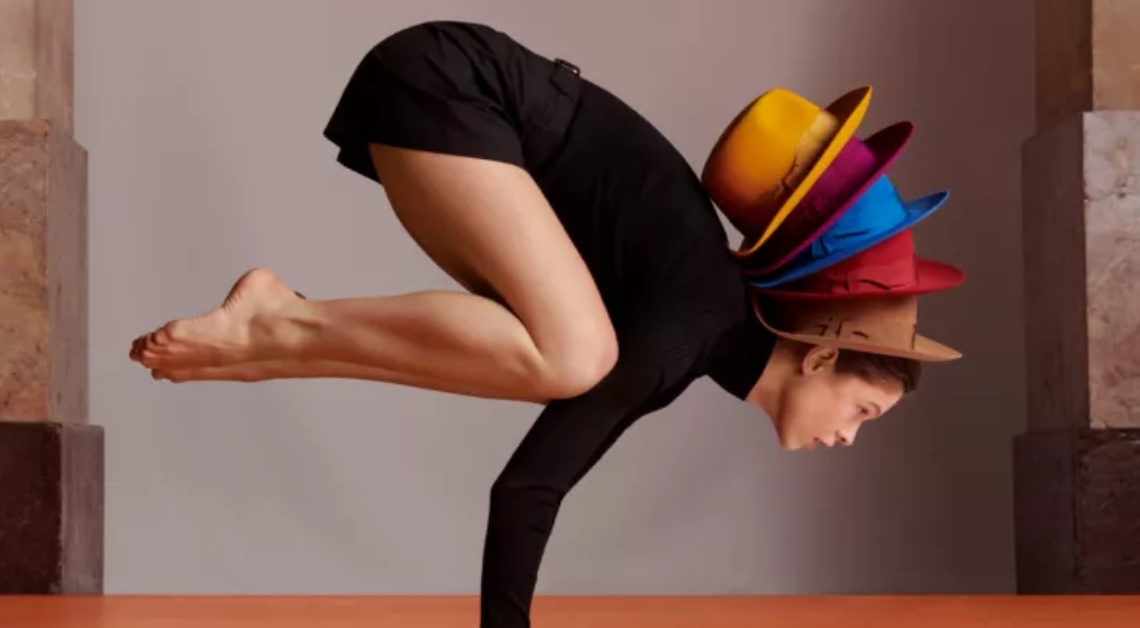 Hermèsfit comes to Singapore
You'd never look at athleisure the same way again. With Hermèsfit, fitness comes with luxury in the form of 30-minute classes, where you will stretch with belts, practice yoga with silk scarves, and use small leather goods as weights. Learn all about the versatile, playful world of Hermès accessories in the exhibition, or let loose at the live performances and DJ sets. Hermèsfit will run from 14 to 23 April 2023.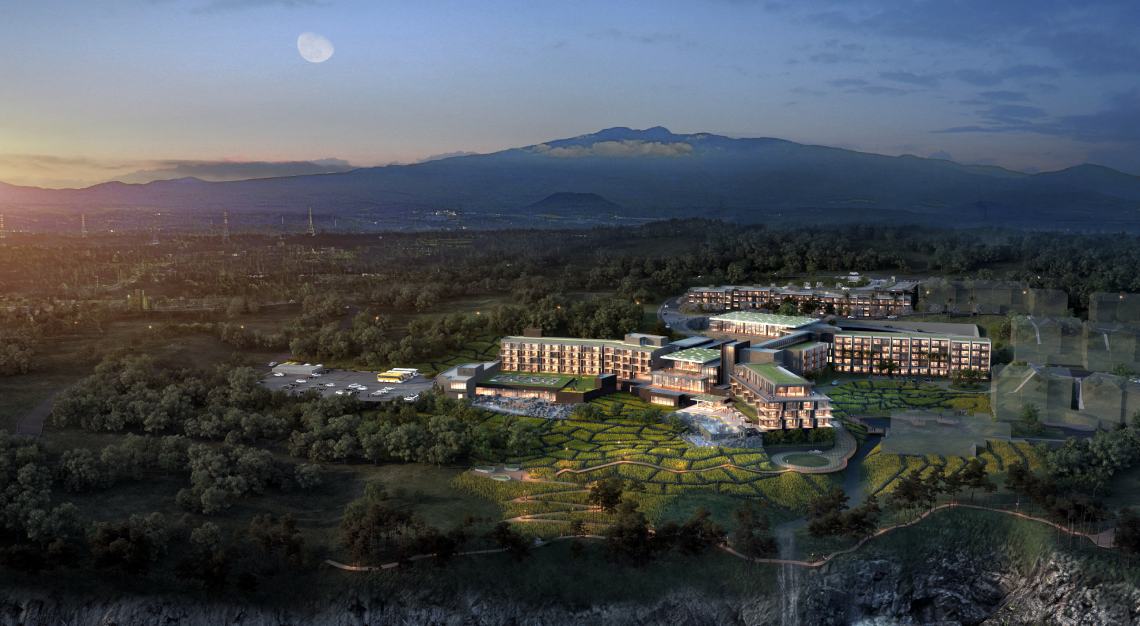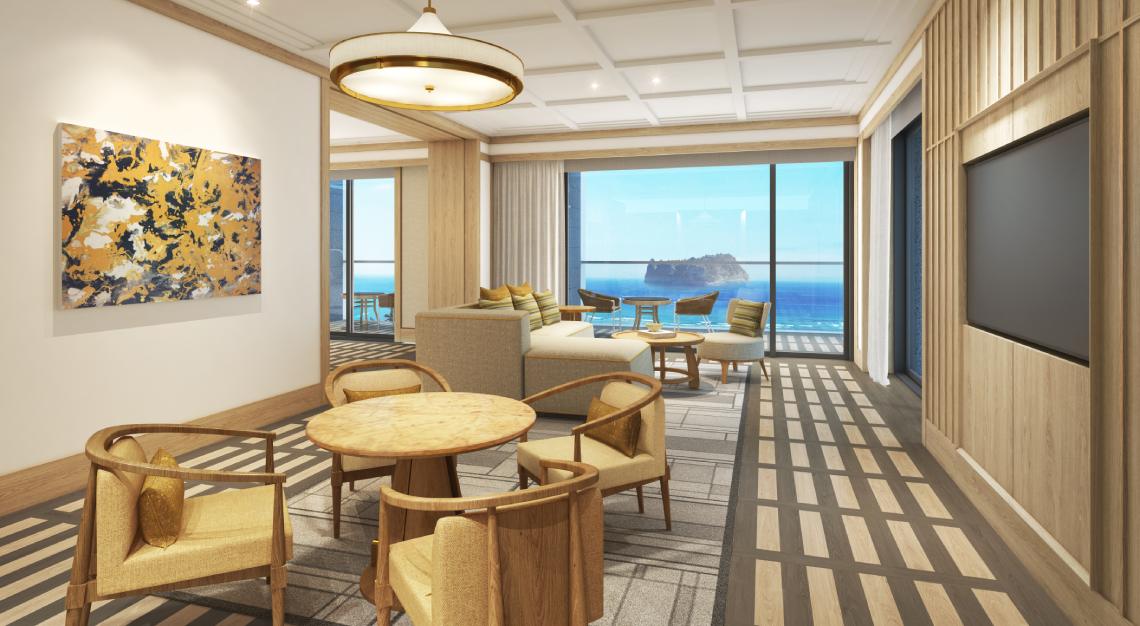 JW Marriott embraces island life on Jeju
The newly opened JW Marriott Jeju Resort & Spa in Seogwipo, Jeju commands a prime cliffside location that overlooks the island's stunning volcanic coastlines. Enjoying direct access to Route 7 of the island's famous Olle Trail, a walking route that follows the coastline for more than 17 km, the resort is a celebration of Jeju's magnificent natural surroundings.
In his design for the 197-key property, luxury hotel designer Bill Bensley has taken inspiration from the raw, natural beauty of the island. A base palette of grey, black, and white calls to mind the volcanic landscapes of Jeju, and is brightened by pops of yellow, a lucky colour in Korea and reminiscent of the sea of mustard flowers that bloom in springtime. Deluxe rooms are a generous 45sqm while suites come at 92sqm.
Local cuisine and ingredients are the highlights at the dining venues at the resort. All-day dining venue Island Kitchen offers a signature brunch that features Jeju black pork, locally produced vegetables, unlimited Champagne, premium caviar, and coffee from local roasteries. The Flying Hog is the hotel's signature barbecue and rotisserie restaurant that serves Jeju black pork slow roasted to perfection in a wood-fired oven. For Jeju-style omakase, head to Yeoumul, and for more local coffees and a high tea spotlighting local produce, visit The Lounge. The poolside Bar Botan also has a Jeju Octopus & Caviar Tartine worth trying.
The resort has a comprehensive selection of activities that take full advantage of its spectacular setting. That includes Light Morning Walks, Sound Healing, and Meditation Yoga. The Jeju Tea Ceremonies and Traditional Wine Tastings give a taste of the culture, while the outdoor swimming pools at the spa that are fed by the island's volcanic springs have to be experienced.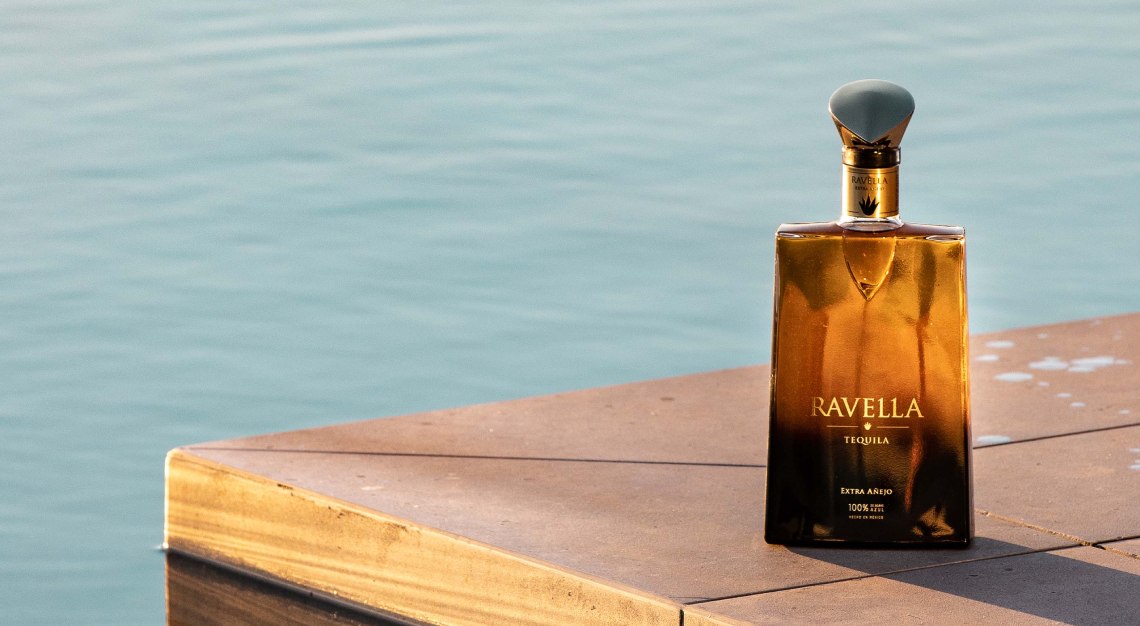 11 Ravens launches a tequila to match your custom games table
11 Ravens has found a new way to bring more fun to the table, but instead of a test of strategy, it's now a test of the palate. The maker of custom luxury game tables has diversified into the premium spirits market with Ravella, its new brand of luxury sipping tequila.
The first expression is the Ravella Extra Añejo, a tequila produced in small batches in the heart of Jalisco, Mexico. The agave used is aged for seven to 10 years, before being cooked in traditional brick ovens for 32 hours. It is then rested, fermented, and double distilled. The spirit is aged for a minimum of 36 months in American white oak barrels, before being bottled at 108 proof to ensure that dynamic, full-bodied taste.
Ravella Extra Añejo is presented in a special-edition case that opens in a similar fashion of a raven spreading its wings. It features the same svelte lines of the Raven series of tabletop games so your drink can now match your poker, mahjong, or billiards set. Yours for US$279.99.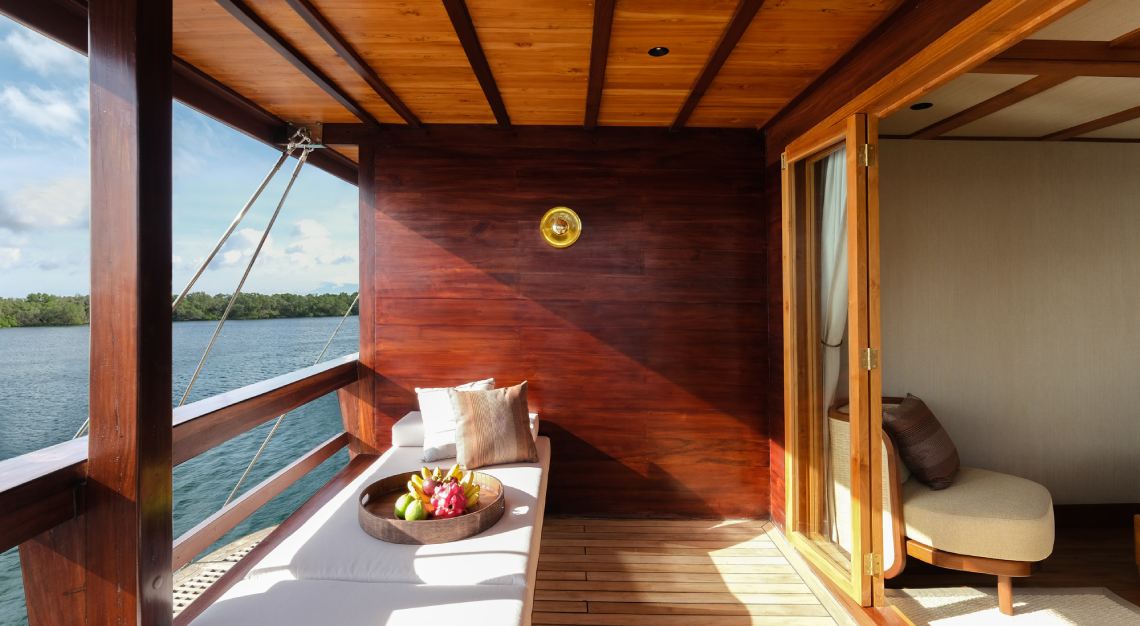 Celestia gives us a sneak peek of its interiors
Celestia isn't launching until May this year, but owners and siblings Jasmine Chong and Jason Tabalujan have treated us to a sneak peek of the Owners' Suites in the 45-metre handcrafted phinisi yacht.
The luxury vessel was built using UNESCO-protected, traditional construction methods, and the attention to detail is spectacular. The Roman blinds in the windows have custom-made leather tabs that do not rattle with the ship's movements; and the tiles, made by Balinese artisans, are hand-glazed a soft blue in order to complement—not compete with—the ocean views.
The colour palette of the yacht's interiors was inspired by the hues found in Indonesia's natural landscapes. Handcrafted teak and rattan paneling decorate the walls in soothing earth tones. The teak cabinets in the spacious, spa-inspired bathrooms are topped with Carrara marble counters and complemented by Villeroy & Boch finishings, Kohler rain showers, and Japanese toilets that warm the derrière. Teak serving trays made from offcuts from Celestia's construction underscore Chong and Tabalujan's' approach to sustainability.
Designed for languid days at sea, each suite enjoys its own private terrace and a library curated according to the owner's preference. Enjoy panoramic views of the ocean from the daybed in the terrace, or grab a book from the library before sinking into one of the furniture pieces by Indonesian designer Alvin Tjitrowirjo.
When it sets sail, Celestia will offer unforgettable journeys through the Indonesian archipelago. Bespoke itineraries include four to seven nights in the Komodo area and seven to 14 nights in other areas of the Coral Triangle.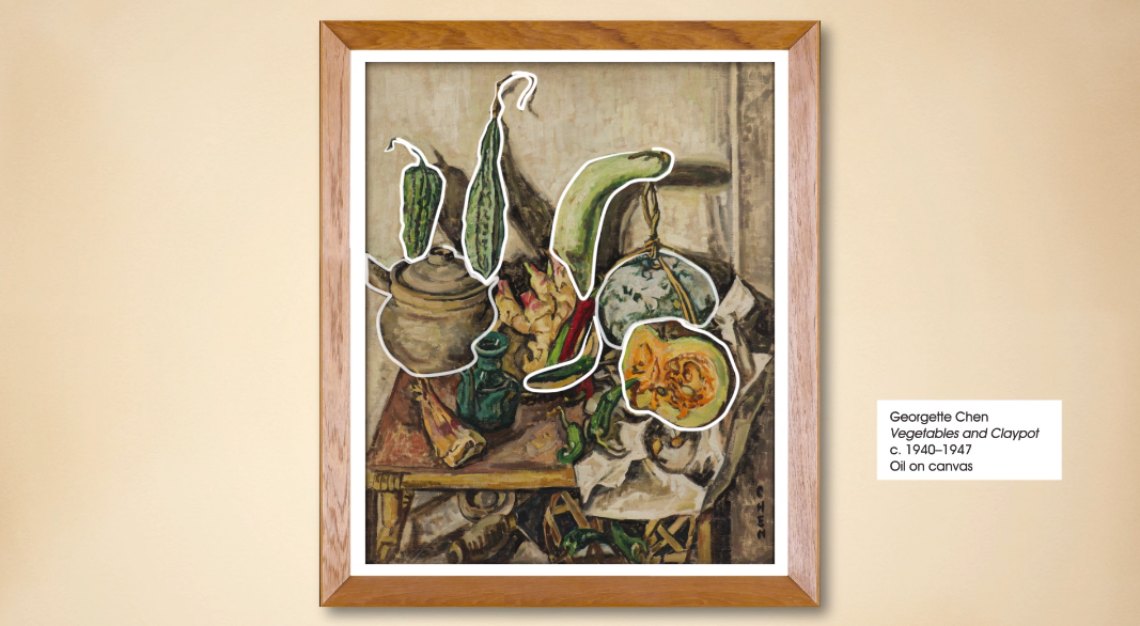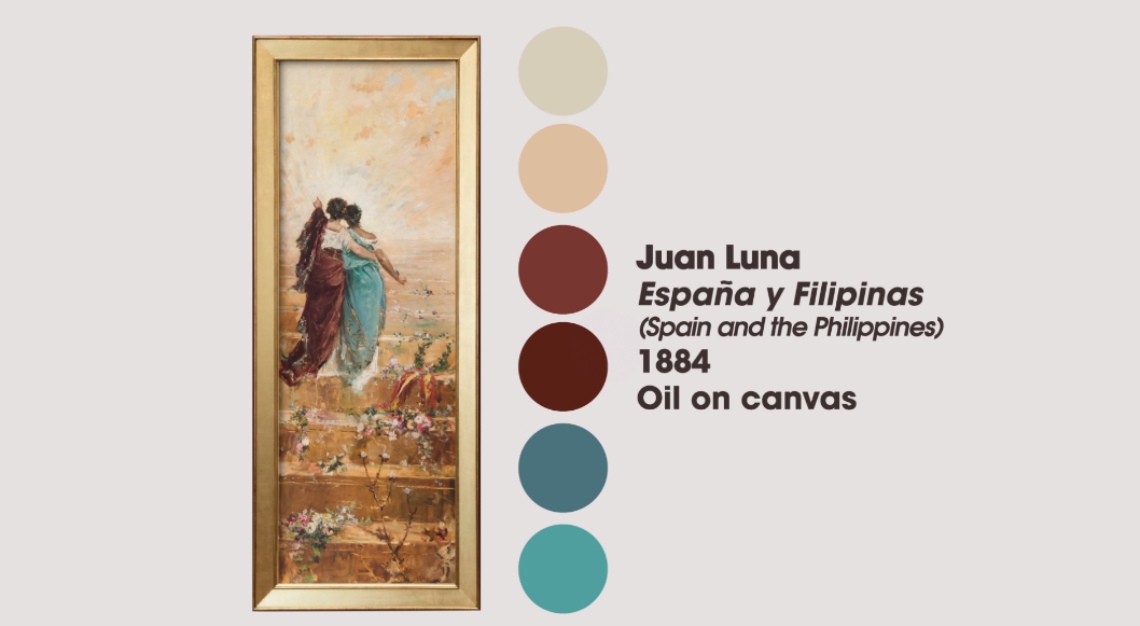 National Gallery Singapore launches public online courses
As part of its vision to create a museum without walls, the National Gallery Singapore has launched public online courses that will give every art enthusiast in the world unprecedented access to its world-class resources on Southeast Asian art.
Developed by the gallery's team of curators, the courses are built on a base of informational videos. Additional materials, such as exhibition catalogues and anthologies, as well as multimedia content such as exhibition tours and podcasts are also available for those who wish to delve deeper. Learners may put their newly attained knowledge to the test with quizzes, or engage in discussions with the community on the interactive forums.
The first course, titled As We See It: Visual Analysis through Southeast Asian Art, will be made available free of charge. Upcoming courses will delve into social commentary in art, as a way to highlight the relevance of art in everyday life.
The gallery hopes that this online programme will foster greater curiosity among the general public in Southeast Asian art, and elevate the awareness and appreciation of the diverse art practices and heritages in our region.
In case you missed it: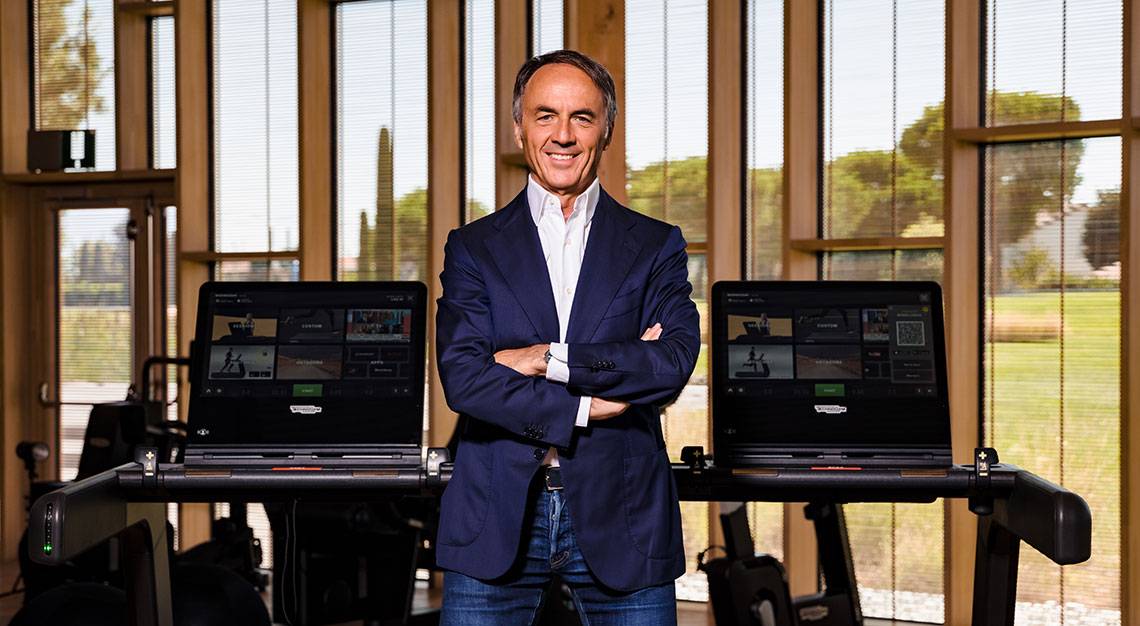 Founder Nerio Alessandri on Technogym's vision, enthusiasm and working fitness into homes
The Italian luxury fitness and wellness brand sets up in Singapore, with an ambition to get people moving.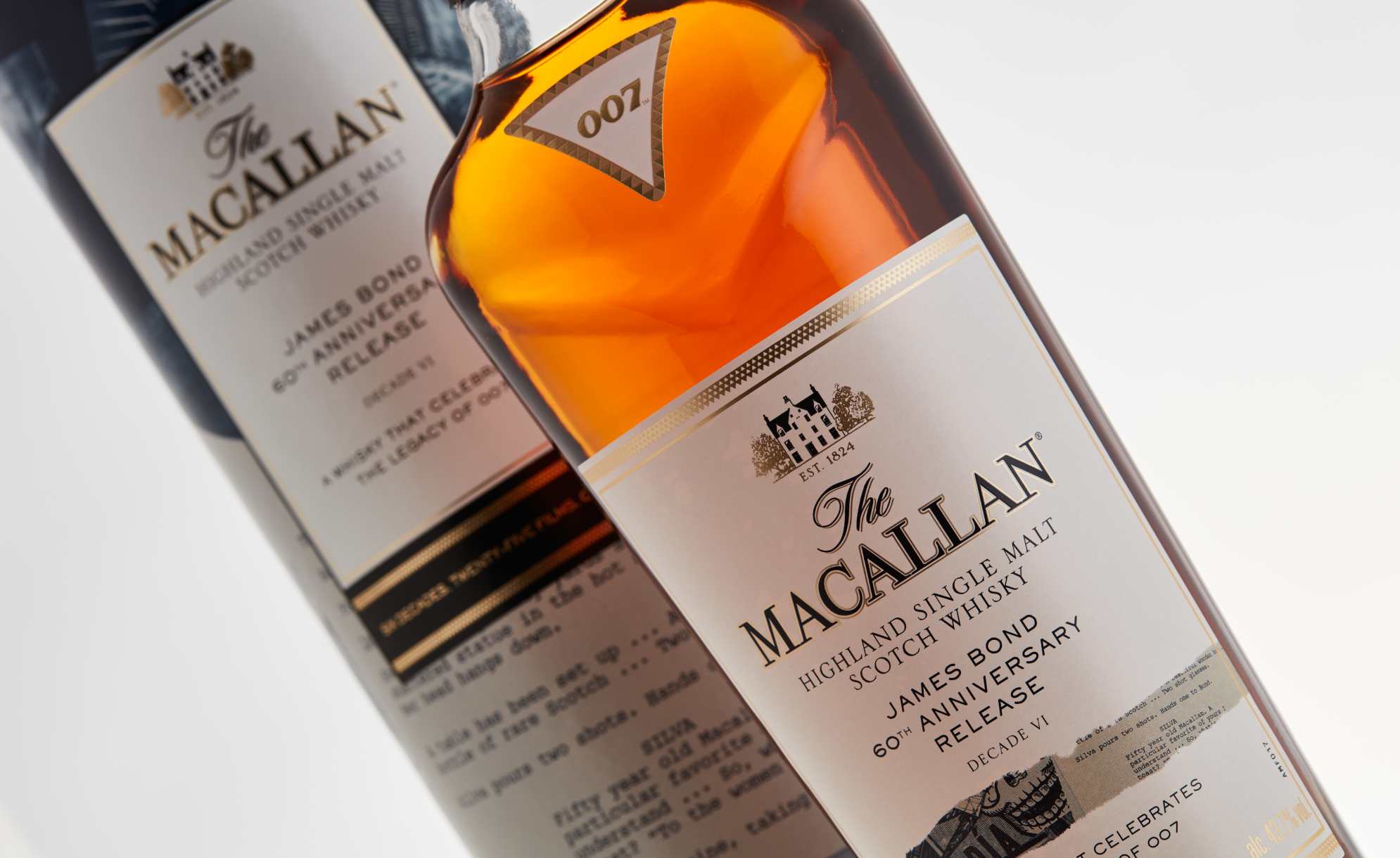 Sixty years of The Macallan and Bond… James Bond
The Macallan James Bond 60th Anniversary Release is an impressive collection of whisky that's licensed to thrill.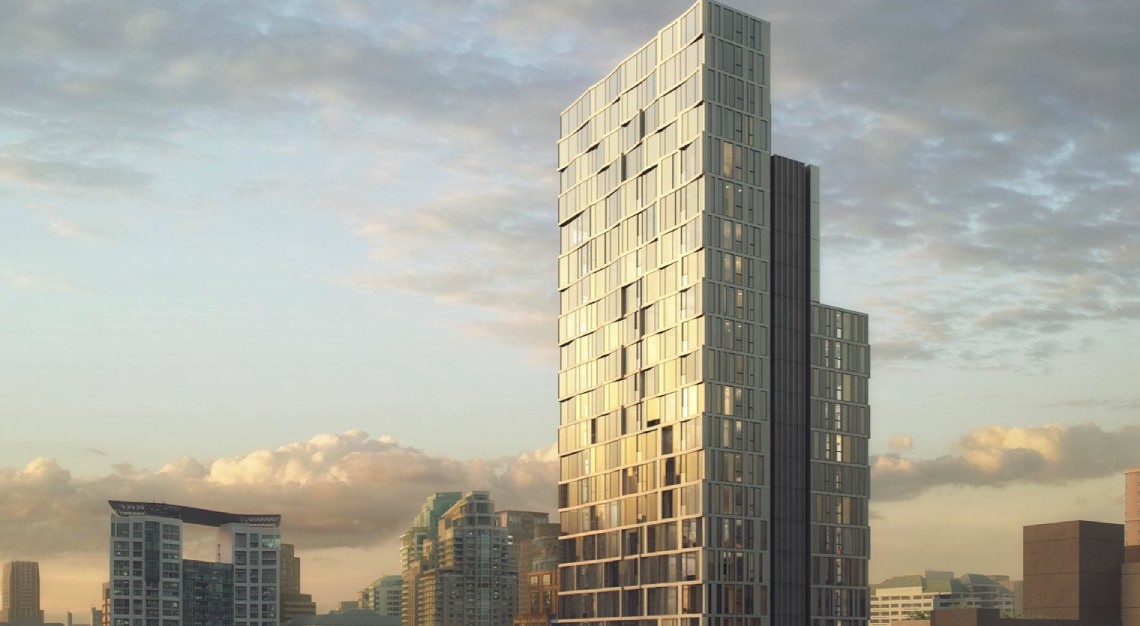 Scope Langsuan will be move-in ready by this year
The luxury freehold condo in Bangkok's prime area, designed by Kohn Pedersen Fox and Thomas Juul-Hansen, marries cutting-edge elegance with conscientious service.