Chateau Cos d'Estournel's second wine Pagodes de Cos easily rivals the estate's grand vin in the pleasure it affords
Cos d'Estournel is a fascinating wine estate in more ways than one. Its facade and furnishings reference the exotic orient through elephants, ornamental figures, and pagodas — inspired by founder Louis Gaspard d'Estournel's travels in the 1800s through India and Macau. Standing in sharp contrast to all this is the state-of-the-art winery, which is arguably one of the most innovative in all of Saint-Estephe. Conceived by the estate's current owner Michel Reybier, Jean-Guillaume Prats (then manager of the estate) and the technical team, the winemaking facilities are based on a gravity-fed system, such that the grapes, juice and resulting wine are all treated in the gentlest manner possible.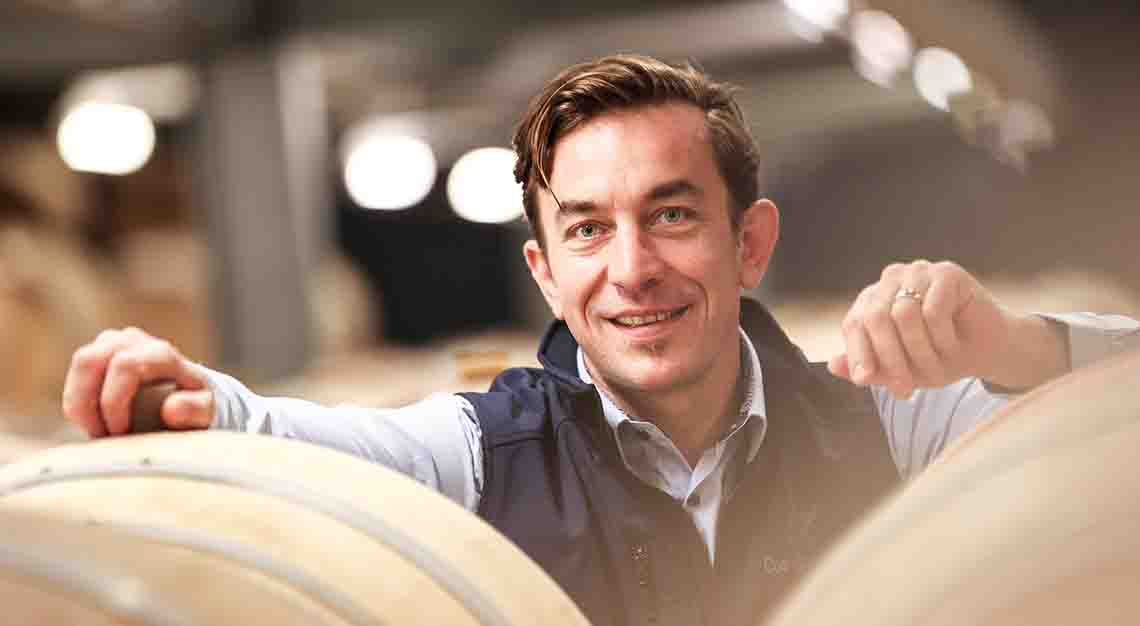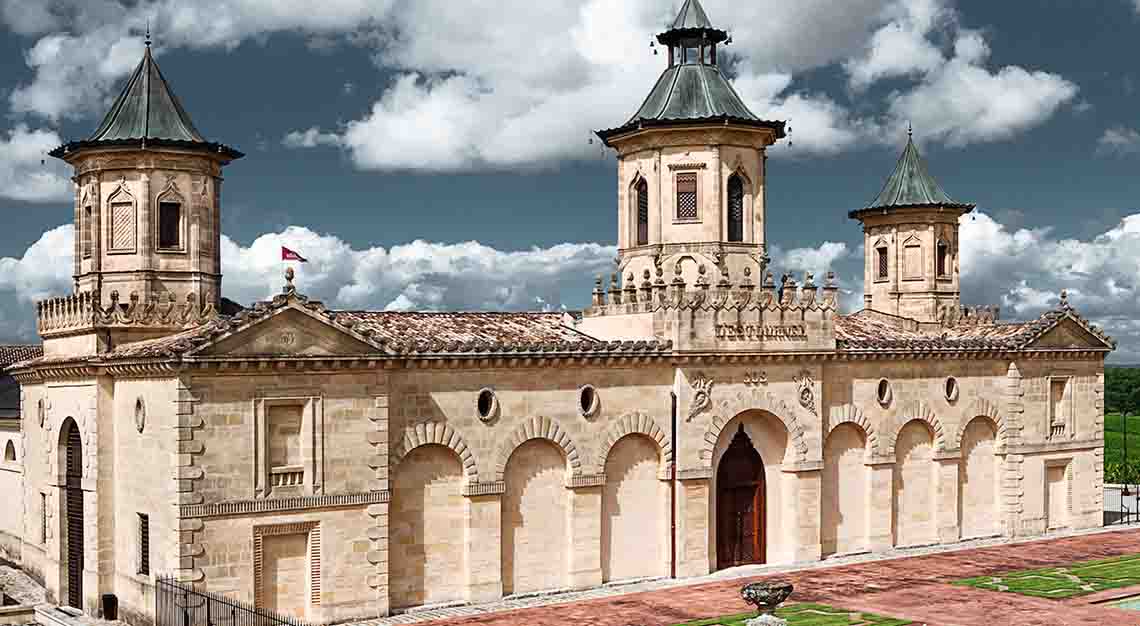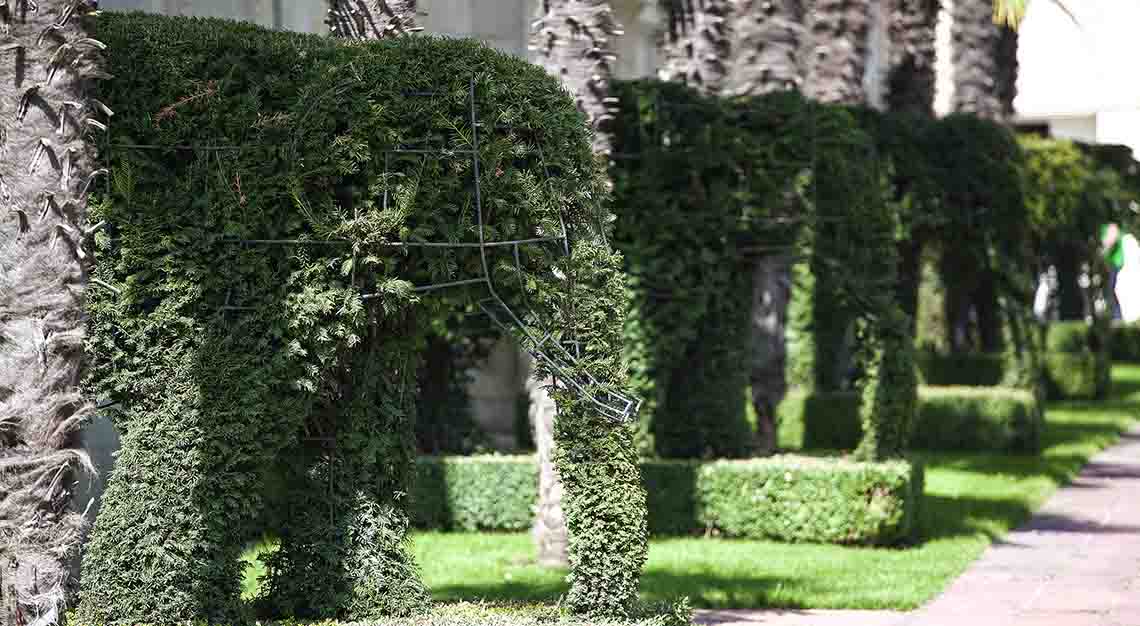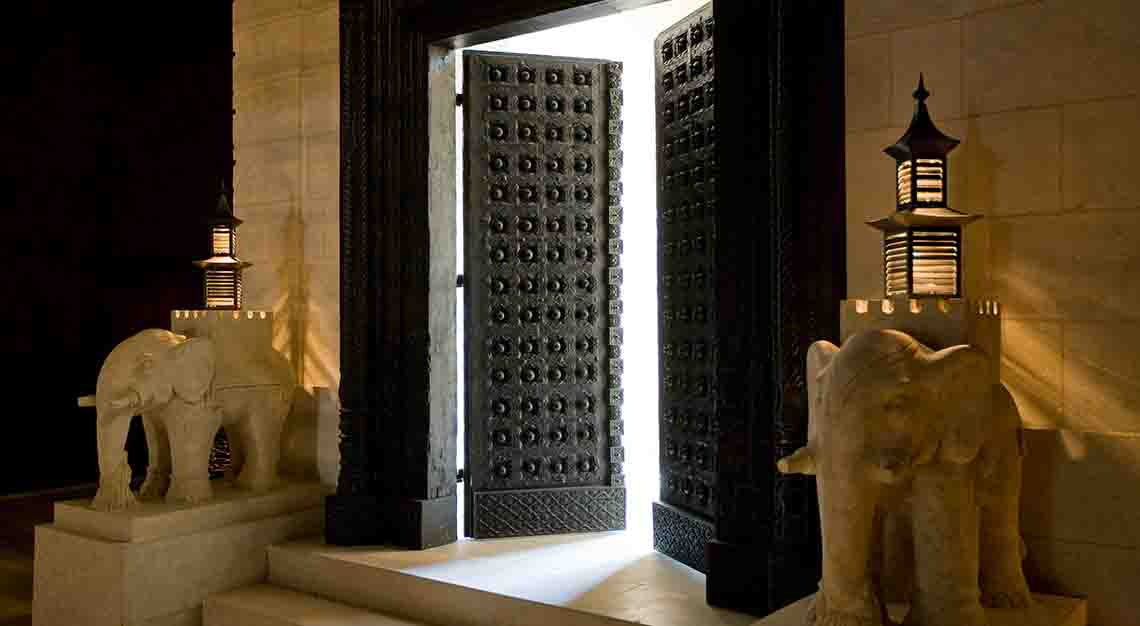 It is from the eclectic facade that the estate's second wine, Pagodes de Cos, gets its name. First produced in 1994, it is now regarded as among the finest second wines that share the Saint-Estephe appellation. A recent vertical tasting of Pagodes de Cos with Raphael Reybier, son of Michel Reybier, reveals the finest quality control — the wines display excellent freshness, intensity, balance, and depth, with characteristics evoking liquorice, mocha, and dark berries framed by soft, fine tannins. "Today, the grapes used in Pagodes de Cos can, from time to time, include fruit from Marbuzet, as well as fruit from young vines and declassified wine originally intended for the flagship Cos d'Estournel," says Raphael Reybier.
The estate saw a dramatic evolution with the redesign of the winery and vinification methods back in 2000. Your father must have been quite the visionary to bring about everything to this degree of success.
Coming from the food industry, he was surprised to see that winemaking was still very traditional. Being traditional is a good thing, but he thought winemakers would have gone further in making use of the latest technology to help in precision. So my father took his experience in the food industry and applied it to the winery, while sticking to the fundamental rule of keeping everything simple. One of the technological advancements we introduced allows us to trace any of our bottle of wine to the vineyard plot, based on the code that is imprinted on the bottle. So if any problem arises, we can pinpoint the exact barrel, batch, tank, plot, and harvest date. This is just an example of a carry-over from the food industry my father was in.
Does the gravity-fed system in the winery really make that much of a difference?
With an easy vintage, anyone can make a good wine, so it wouldn't really matter what system you use in the winery. But in a difficult year, when the berries are fragile, or there is too much maturity, your method of vinification makes all the difference. This is why we could put out a wine back in 2013, when a lot of other producers in the region suffered terribly and couldn't produce a quality vintage.
What is the typical blend in Pagodes de Cos?
It used to contain more Merlot than Cabernet Sauvignon, but now Cabernet Sauvignon constitutes the bulk of the blend. It's usually a 60-40 blend, with just a touch of Petit Verdot. Climate has changed, the grapes ripen at different times, so that also influences the blend. But the most important thing is to achieve balance in the wine.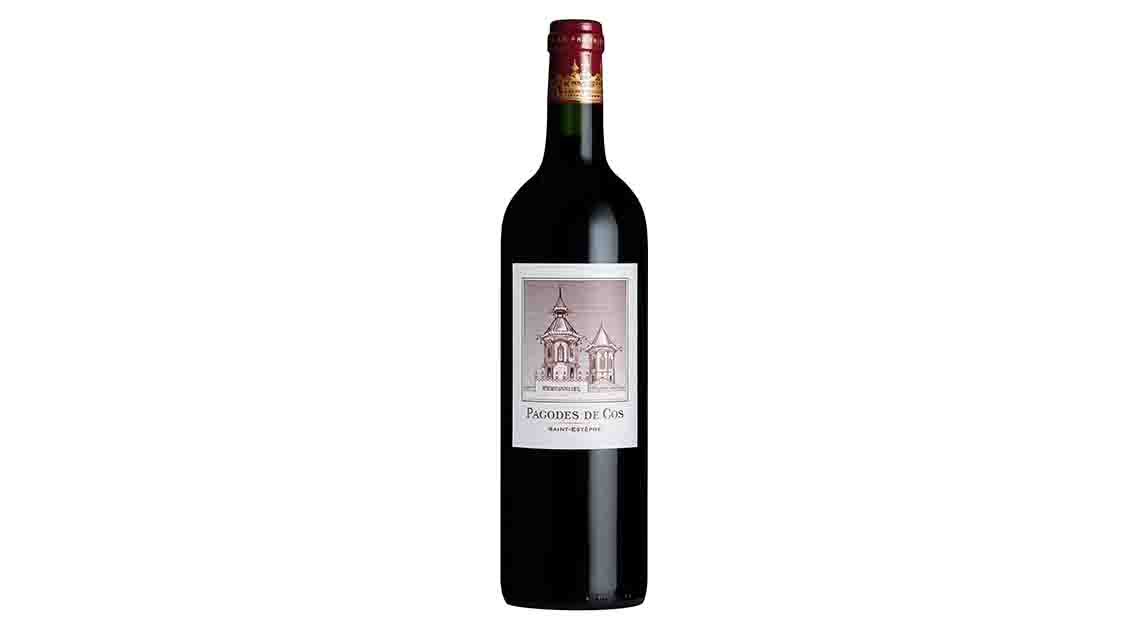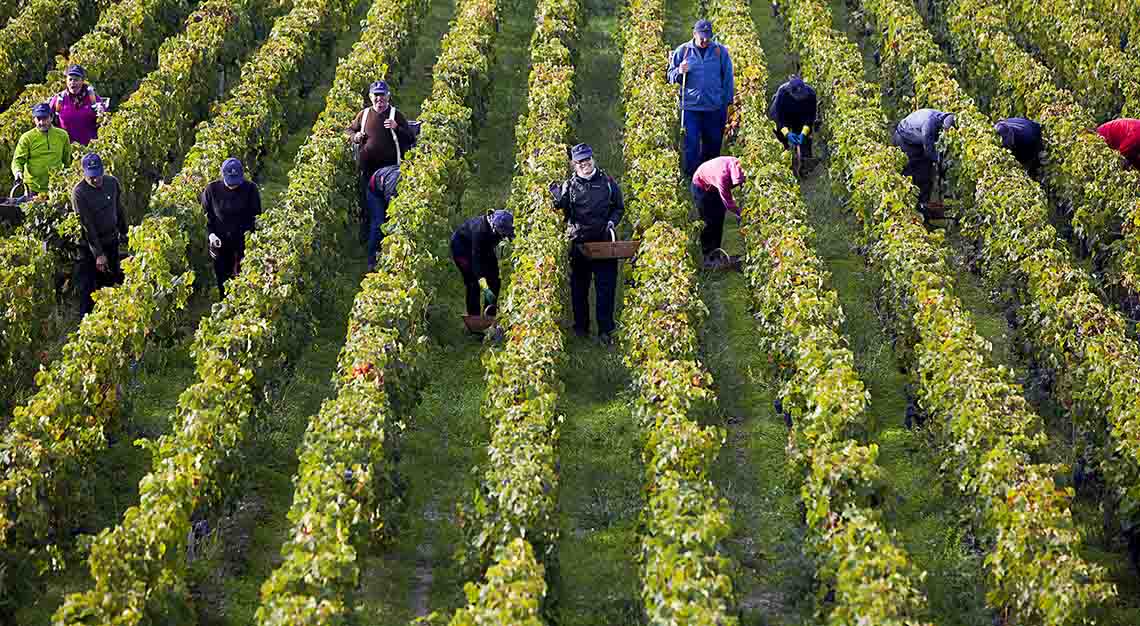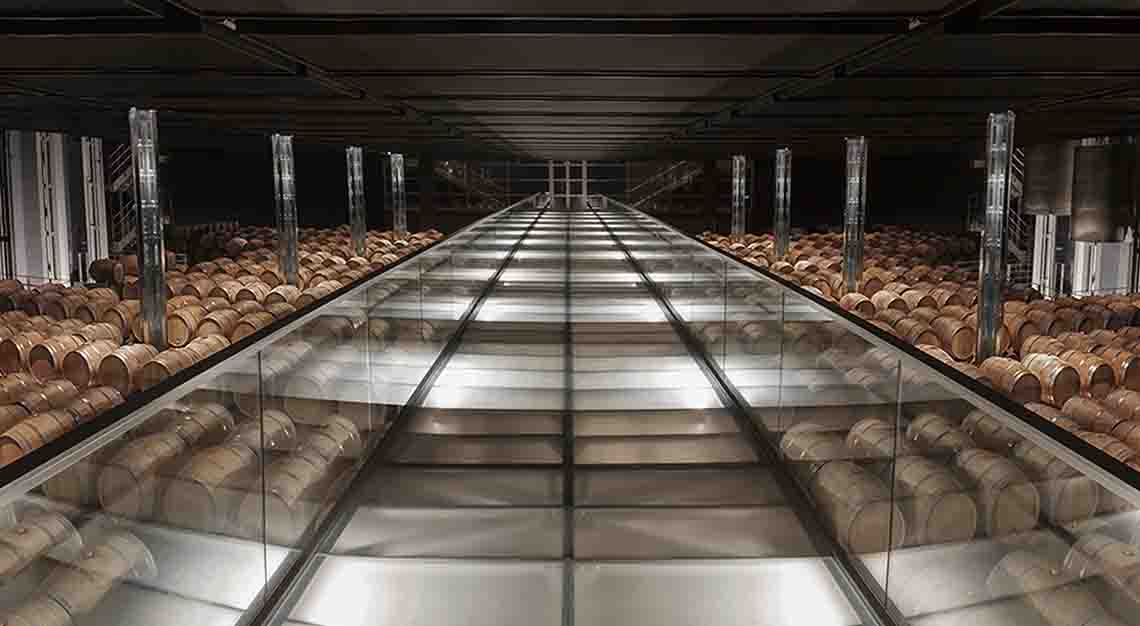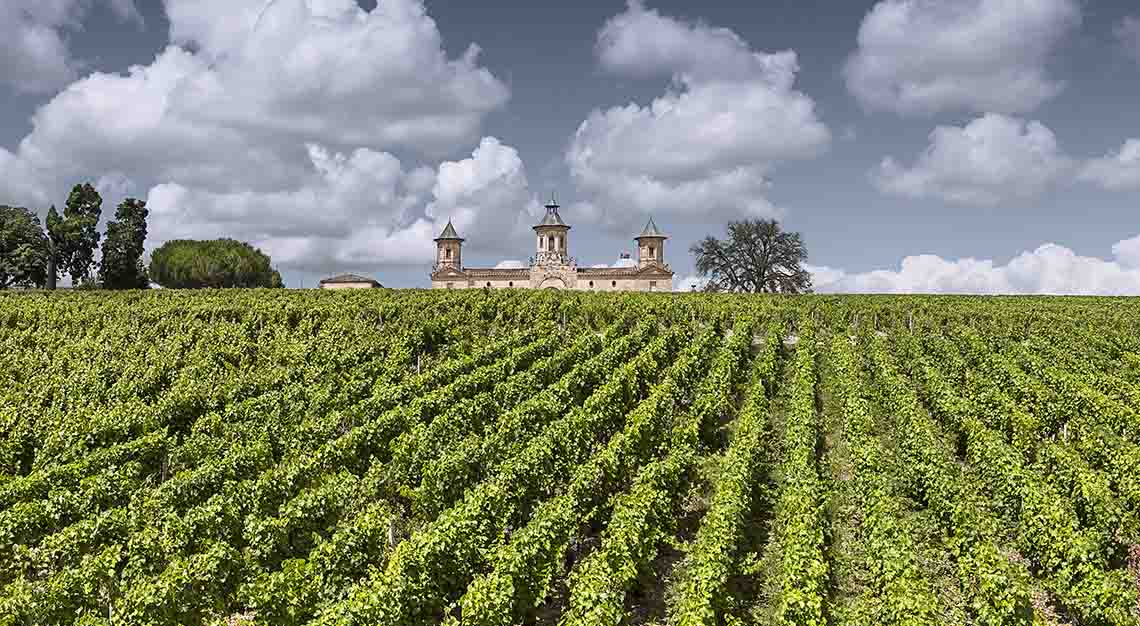 What are some of the best vintages for Pagodes?
If it were up to me to pick, I would go for 2003, 2005, 2009, 2010, and 2016. Normally I don't like to talk about future wines, but right now, I am very confident in telling you that 2018 would be spectacular.
There's a tendency to regard a second wine to be inferior to the grand vin. What would you say to that?
It's a pity to think that way. It's easy to make good, expensive wine, but hard to do good quality, entry-level or cheaper wines. Regardless of what wine you are making, all your attention and care should be devoted to it. You lose a lot of customers if your entry-level, basic wine is poor. If they don't even like your basic offering, how can you expect them to like your higher-end wines?
What do you think the future holds for Pagodes?
We are gaining in precision. All the wines have seen an upgrade in quality in the last six or seven years. I hope people would see Pagodes as a different label rather than the second wine of Cos. In fact, in blind tastings, most people end up picking Pagodes because it affords instant pleasure. I think at the end of the day the question we should ask ourselves is: Is it the wine that you like, or the label?