Zero minutes of downtime, and 60 minutes of bliss. More, if you to unwind at the Remède Spa at The St. Regis Singapore
There's nothing quite like The St. Regis brand. Regardless of which part of the world you're in, be it a city or private island getaway, the luxury five-star hotel offers a tranquil oasis that you'll subconsciously find yourself being drawn to. Through the decades, the hotel has slowly moulded its reputation to be one that's known for its impeccable butler service, Bloody Marys and midnight supper rituals.
At The St Regis Singapore, it's the place to spend and splurge. Having nailed the room and dining experiences, the experience is heightened by its Remède Spa. The spa most recently partnered with Valmont and Hommage – stalwarts in the luxury skincare industry – to offer facials for both ladies and gentlemen.
And what better way to test it out than with the following two sacrificial lambs? The straws were drawn, with Charmaine Tai, editor and content strategist, and Andrew Leci, Robb Report Singapore's raving reporter, heading down to The St. Regis Singapore one Monday morning. Here's an honest review of The St. Regis Singapore Remède Spa.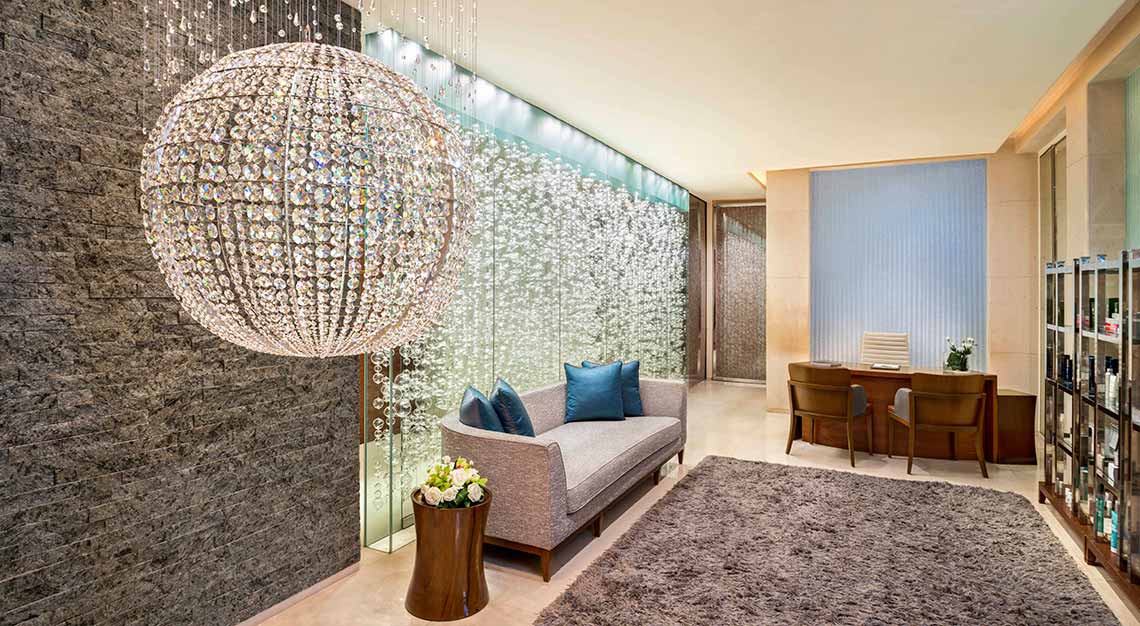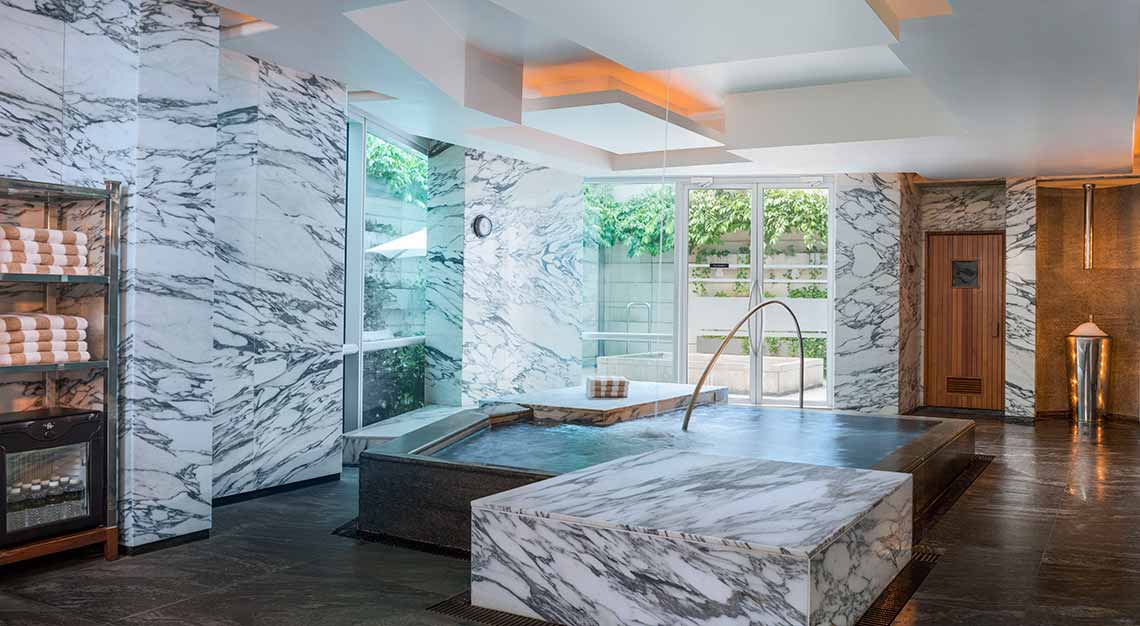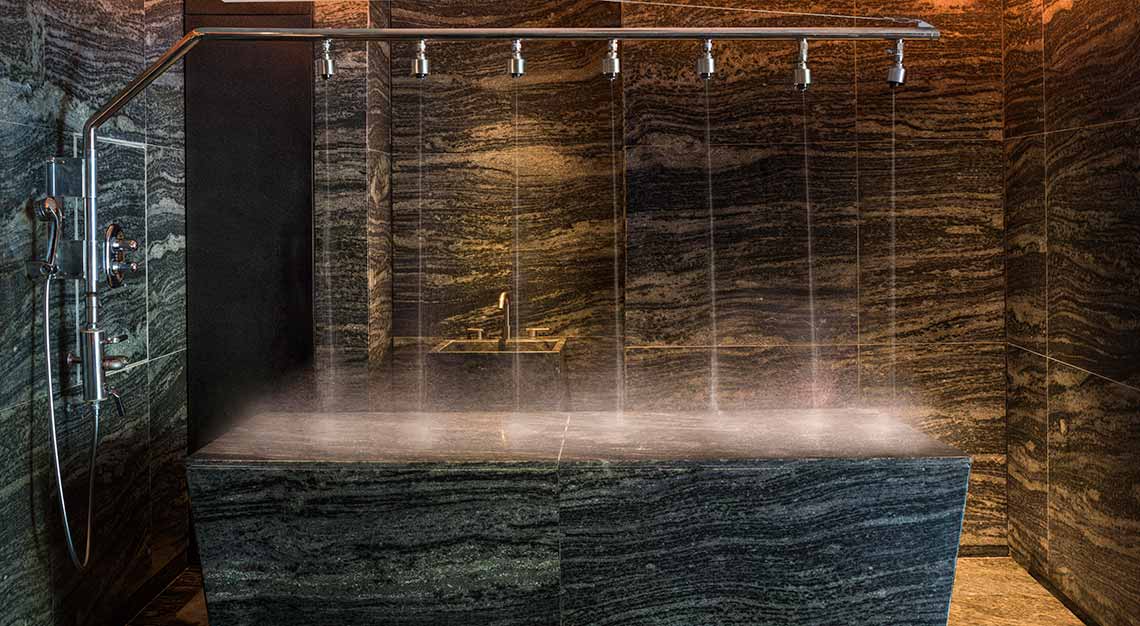 Spa facilities
Charmaine Tai (CT): I arrived an hour earlier to use the spa facilities, and if I could, I would have spent a good half a day in there. There's the eucalyptus-scented steam chamber with various temperatures, 45, 47 and 50°C, and you start with the 45°C chamber and work your way up. While it is recommended you stay in each chamber for three minutes, there's no hourglass or timer for you to count down, unfortunately. The cool rain shower really woke me up after that.
The heated indoor pool was 38°C, but I would have loved for it to be say, at least 41°C or more to fully relax. After a while, it felt like lukewarm water. As it started drizzling, I took the chance to head to the outdoor relaxation path, a shallow pool of water filled with pebbles of various sizes, meant to regulate blood flow.
Andrew Leci (AL): What a strange thing to do on a Monday morning. Surely I should have been at home dealing with the depression that comes at the start of another week. Instead I was reclining on a heated, marble, curvy lounge chair. It looked purgatorial, but was, in fact, very comfortable and relaxing. I know nothing about spas – Spa to me is the Circuit de Spa-Francorchamps in Belgium. I didn't go for the hot / cold combo. My blood is flowing as efficiently as my vitriol, thank you very much.
CT: I actually have half a mind to return to use the facilities. City guests can fork out a rather affordable rate of $90++ to use the facilities for the day. And maybe try the Moroccan hammam while I'm at it too.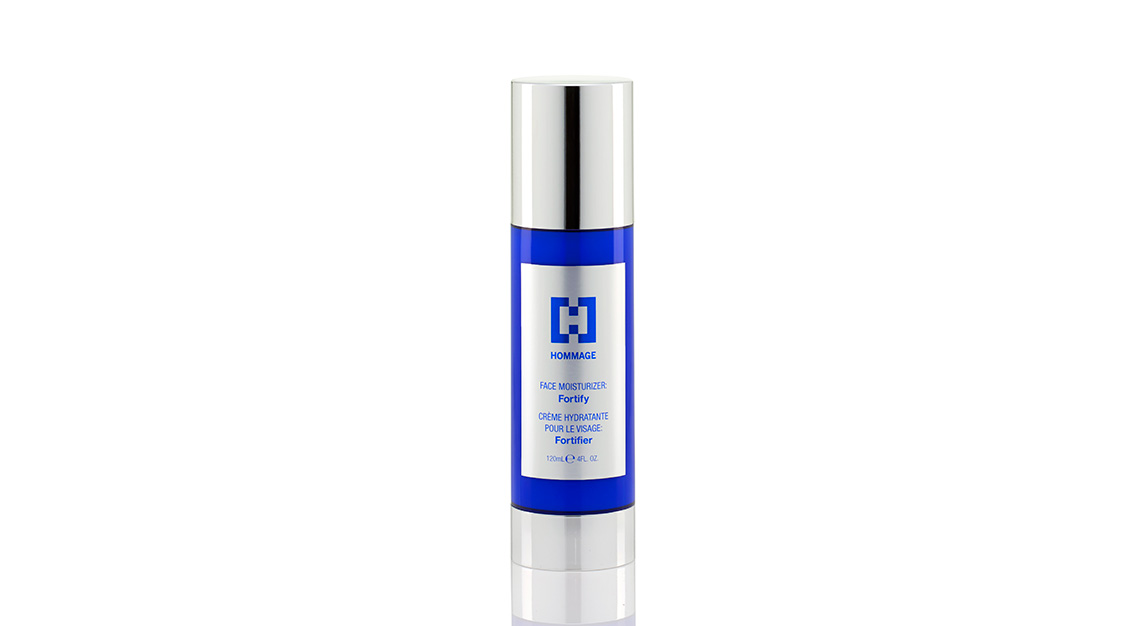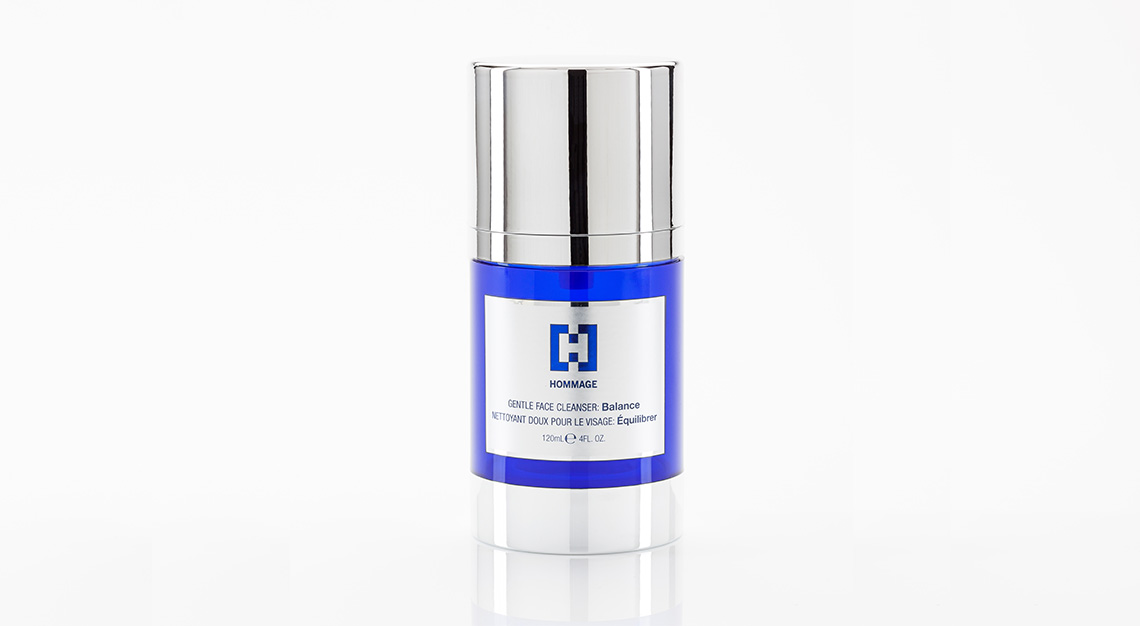 Men's Definitive Facial by Hommage
CT: Before we get into the details, what's your take on facials for men, given that you don't exactly subscribe to the term 'metrosexual'?
AL: Thanks for that. What is this newfound fascination for what people do in underground public transport systems anyway? My approach to facials is a fastidious one – much like Queen Victoria and her baths. She insisted that she took one at least once a month, whether she needed it or not. I have a facial once a year, whether I need it or not. I'm not ashamed or embarrassed, and my friends at football don't judge me. Especially because I don't tell them.
CT: How did this once-a-year facial fare then?
AL: I'll be honest and say that I'm not fond of being manhandled by strangers, which is why the last massage I experienced was longer ago than I care to remember. But this facial was great. It was incredibly relaxing.
I yielded to the expertise of my therapist with ease. She made me feel comfortable – no shocks, no surprises, and no extractions! They can hurt, although there's pleasure in the pain, I suppose, when you know that your pores are being purged of pollutants and other things that begin with P. This was all very high-tech.
Unguents were used to clear out all the rubbish, so there was nothing even remotely invasive in the procedure, and that's more than fine by me. I did become obsessed by the pianist involved in the ambient music, however. I kept wondering if his (or her) performance was just the one take, in which case I would have been full of admiration for the staying power, as well as the page-turner for the sheet music. Trying to pick out the aromas was my favourite pastime during the 60-minute treatment, although I must say that the hour passed in the twinkling of a closed eye. Or did I fall asleep. It was Monday morning, after all.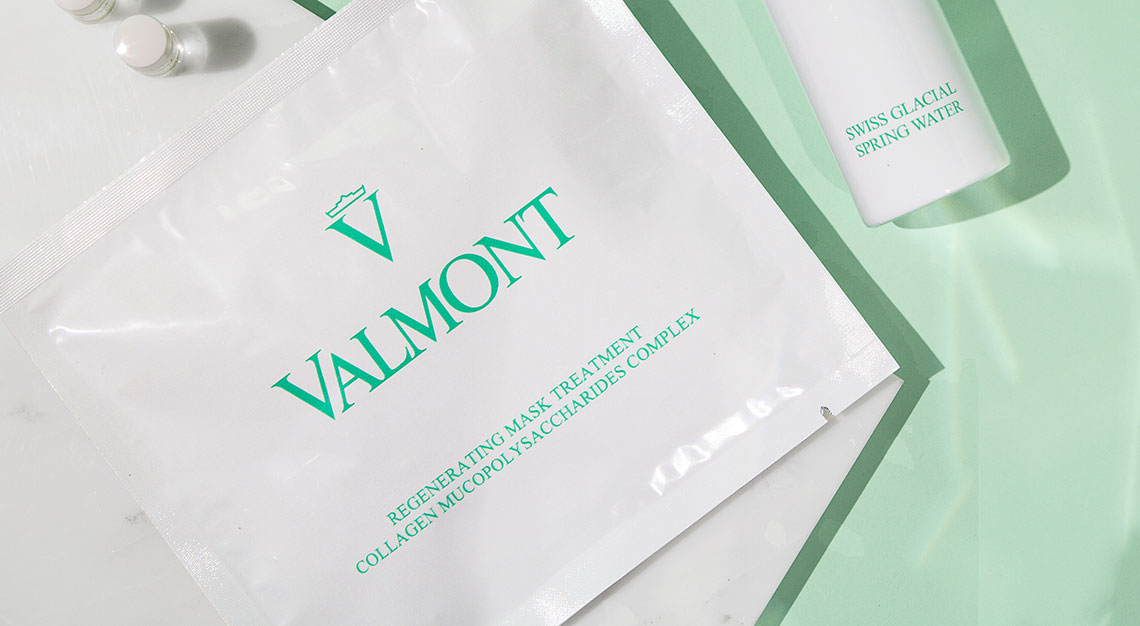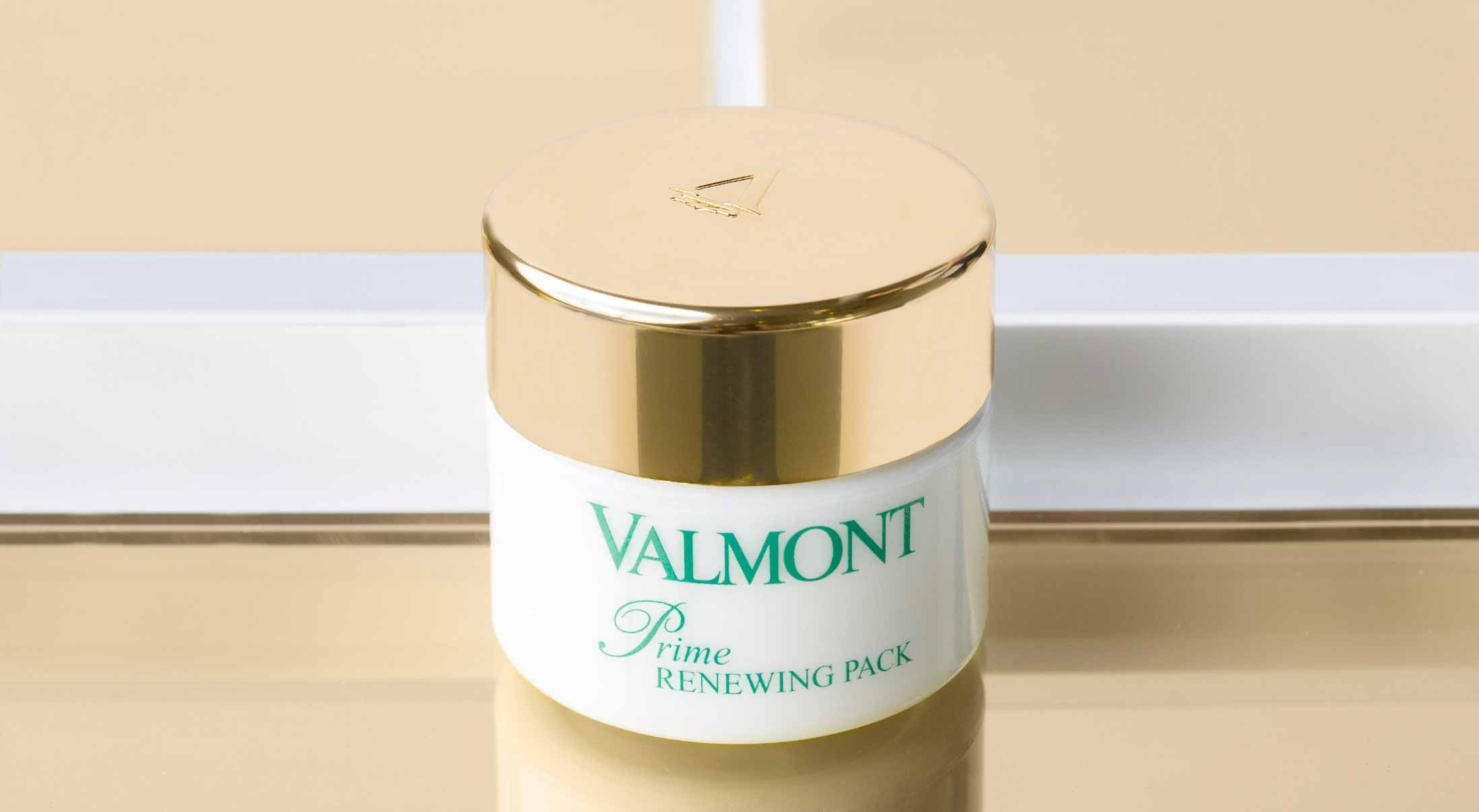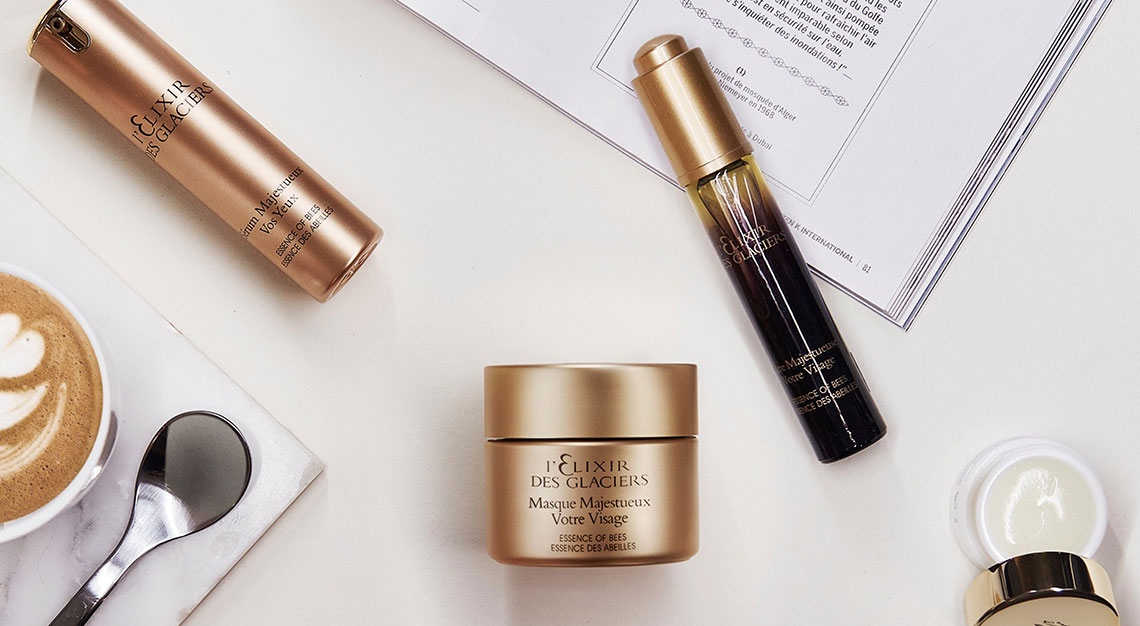 Customised Facial by Valmont
AL: Did you also escape the extraction? From what I understand, that's usually a part of facials, or am I wrong?
CT: I was actually looking forward to the extraction process. There are four Valmont facial treatments: Energy, Hydration, Whitening and Vitalised, all of which use the brand's products.
My therapist, Cathleen, told me I would be receiving a customised facial, and I specifically requested for an extraction. I was turned down though, because this was meant to be a gentle facial, with no extractions. Thus, zero downtime. While I understand where she's coming from, I did feel that it didn't particularly cater to my needs.
AL: From my vast experience of facial, I found the treatment slightly different. Gentler, maybe, and more delicate as far as the touch was concerned. Is this a trend?
CT: At the end of the day, you're supposed to enjoy the treatment. And you wouldn't consider pain enjoyment, unless you're a masochist.
Like you, I couldn't believe 60 minutes had passed. I received no less than two facial massages, and particularly enjoyed Valmont's 'butterfly movement' technique. It's where the therapist's fingers gently flutter from spot to spot in a circular motion to promote lymphatic drainage. I didn't feel the effects, but it felt extremely soothing.
And just like the spa's hot-and-cold cycle, this treatment included hot and cold sessions. After cleansing and exfoliating, a eucalyptus-scented hot towel was used to remove the residue. I was also given a hand massage, which felt like a thoughtful step, considering we don't pamper our hands as often as we should.
AL: I have to admit that I don't get that. I had a hand and arm massage… and head massage too – potentially ruining my perfectly assembled Monday morning coiffure. Is this a distraction so that you forget about all the wonderful smelling gloop on your face? Works for me, but I'd draw the line if a therapist started touching my toes. I can't even touch my toes, but that's another story. I felt great afterwards, and that has to be the bottom line.
CT: Exactly, and I left with a dewy glow. A little too dewy perhaps, and this is probably because of how my oil glands are. I powdered my face a little. It left me with leaving with crystal clear skin for the rest of the day.