The heritage hotel in the CBD provides health enthusiasts with gluten-free afternoon tea sets, signature spa sessions, healthy Chinese cuisine and complimentary yoga classes
Wellness. The next big buzzword that's here to stay. Especially if you're talking about packages that include spa retreats. The Fullerton Hotel Singapore, in a bid be known as more than just a heritage hotel, is upping its game with all-rounded wellness activities, spa treatments and f&b menus.
Eat Well
Take for example the daily afternoon tea sessions at Courtyard. While a traditional English menu is available, the hotel has also designed vegetarian and gluten-free sets. Highlights in the latter include Tiger Prawn with Avruga Caviar, Cucumber, Tomato and Basil Pesto Sandwich and Barolo Red Wine Pear. Regardless of set chosen, you'll get to select from 15 teas and six coffees. Enjoy a particular sandwich, pastry or dessert? Keep an eye out for stewards who make their way round offering regular top-ups. Which means you can enjoy a date with two other friends, order all sets, and as they say, have your cake and eat it too.
If you aren't one for cheat meals, I'd suggest heading to Jade restaurant, headed by executive chef Leong Chee Yeng. I'm served a five-course dinner, all of which can be ordered from the ala carte menu. Of the evening, my favourites were the chicken soup, steamed grouper and five-grain fried rice.
The double-boiled chicken soup is rich with collagen, the glutinous rice and yam discus lending all the more viscosity to the soup. The grouper dish, on the other hand, was a playground of textures. Crunchy fungus, fluffy angel luffa, tender, flaky chunks of fish and firm beancurd, all simmering in a light broth. The five-grain rice with diced scallops also provided a dose of much-needed carbs to end the night.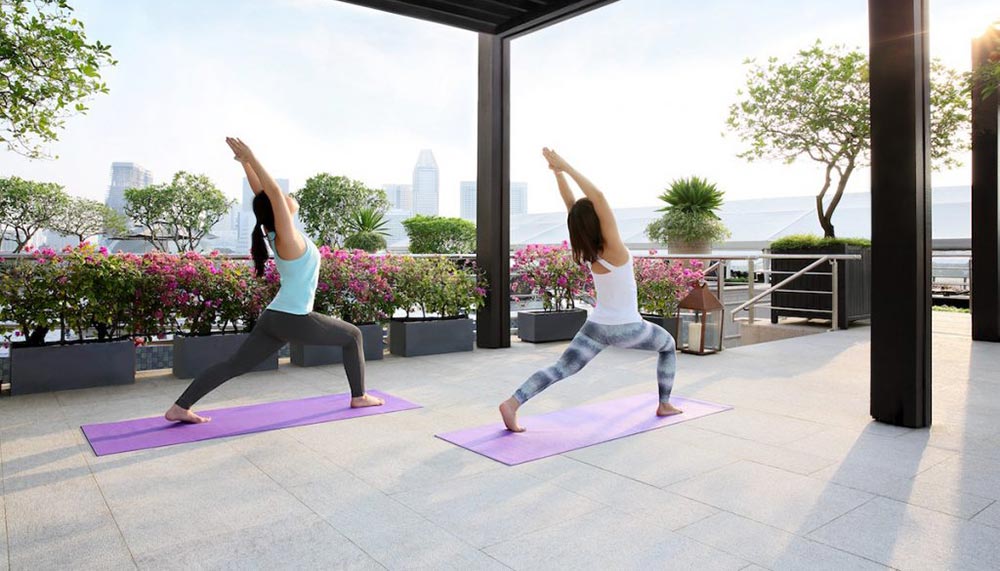 Be Well
The hotel has partnered with Outta Hatha Yoga, where guests can attend complimentary classes. As its name suggests, the yoga school conducts its classes outdoors, and students are encouraged to be at one with their surroundings. Classes are held at Clifford Square, on the boardwalk between Clifford Pier and One Fullerton.
While I'm no yogi, I enjoyed the Slow Flow yoga session quite a bit, given that this took place in surroundings I wasn't used to. The camera-ready tourists were also motivating factors for me to master the poses to the best of my abilities.
Given the hotel's central location, it'll be pity if you didn't head out to explore on foot. There are two routes to take. The first that takes you around Singapore River, and the second around Marina Bay. Both routes are equally popular with working professionals in the area, all out for an evening jog just as the sun sets.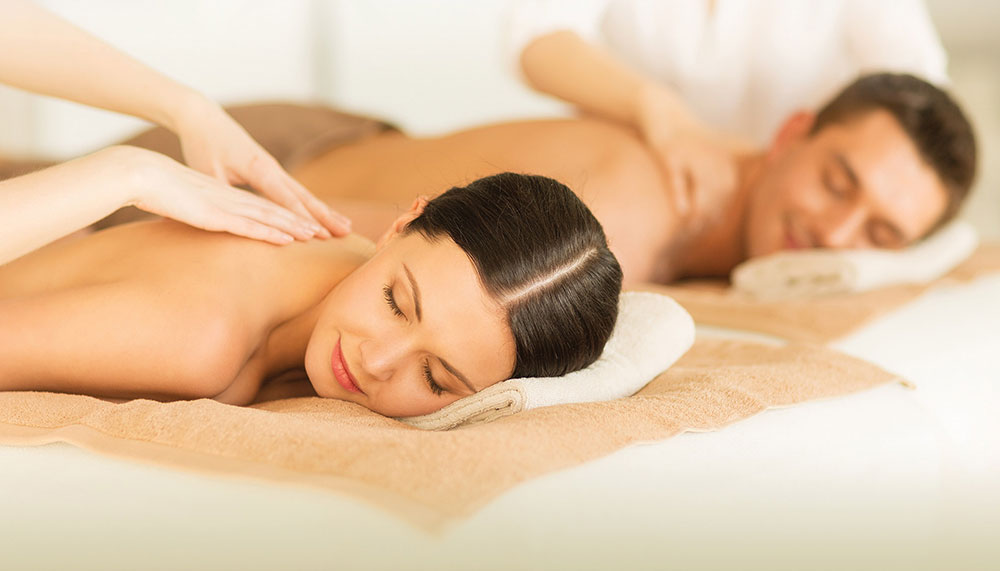 "Sleep" Well
And what's 'wellness' without a spa session or two?
The Fullerton Spa is vastly different from most hotel spas you're used to (especially if you've been to Auriga Spa at Capella Singapore), and you wouldn't find Jacuzzis, ice baths or rain showers. The relaxation lounge also looks and feels more like a SATS lounge at the airport. And while most spas transport you to a whole nother world, this one makes it clear that you'll be back to reality the minute your session ends. But what The Fullerton Spa lacks in facilities and ambience, it more than makes up in its service and offerings.
Treat yourself, and select The Full Body Indulgence which comprises a 30-minute body scrub, a 90-minute signature massage and a 60-minute facial, all of which feature products by Aromatherapy Associates. The dry scrub is a bespoke skin polish that both companies have put together, and helps to remove water retention. Nothing preps my skin like a good, hard rub down, though I felt 30 minutes was a little too rushed.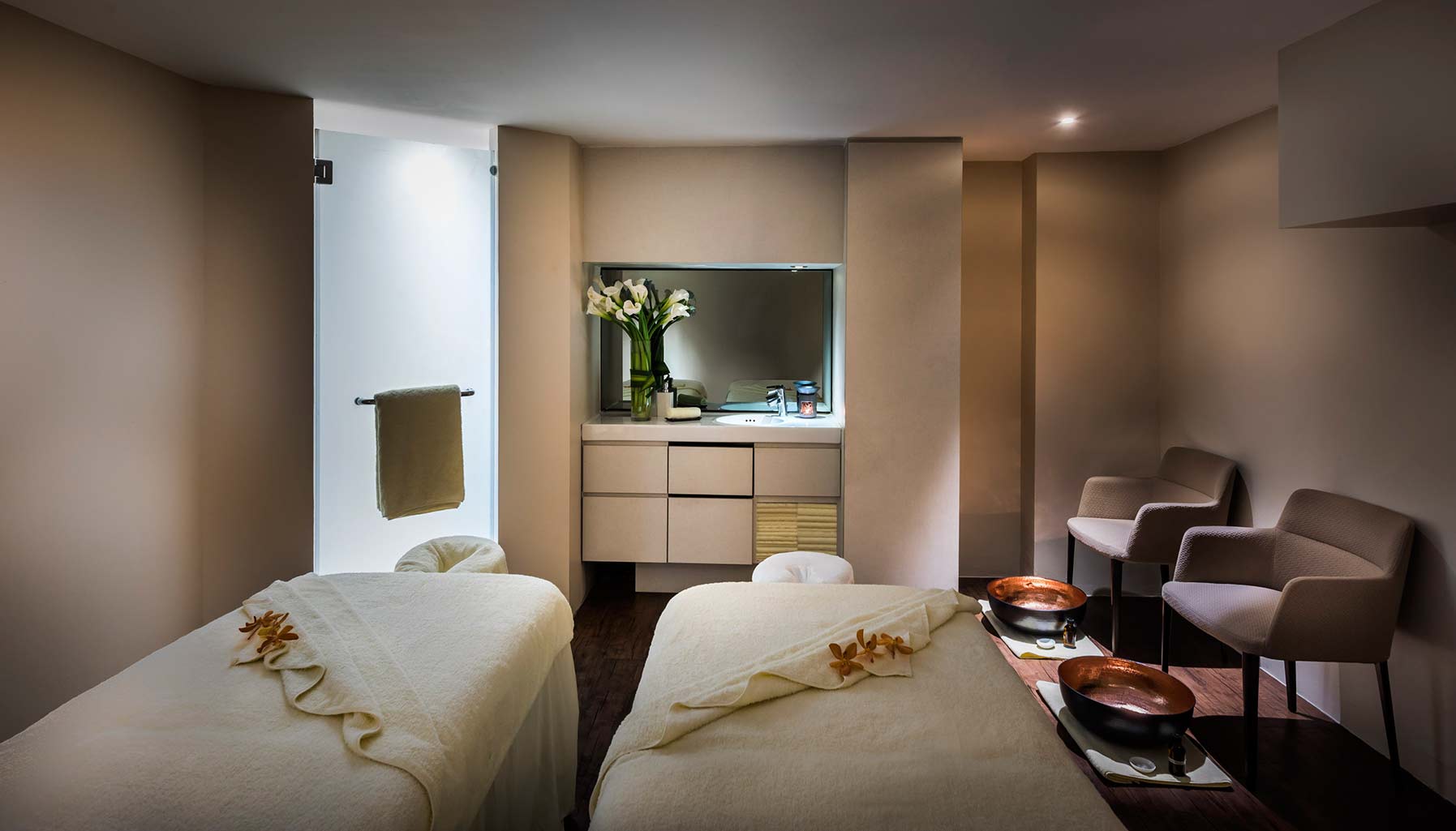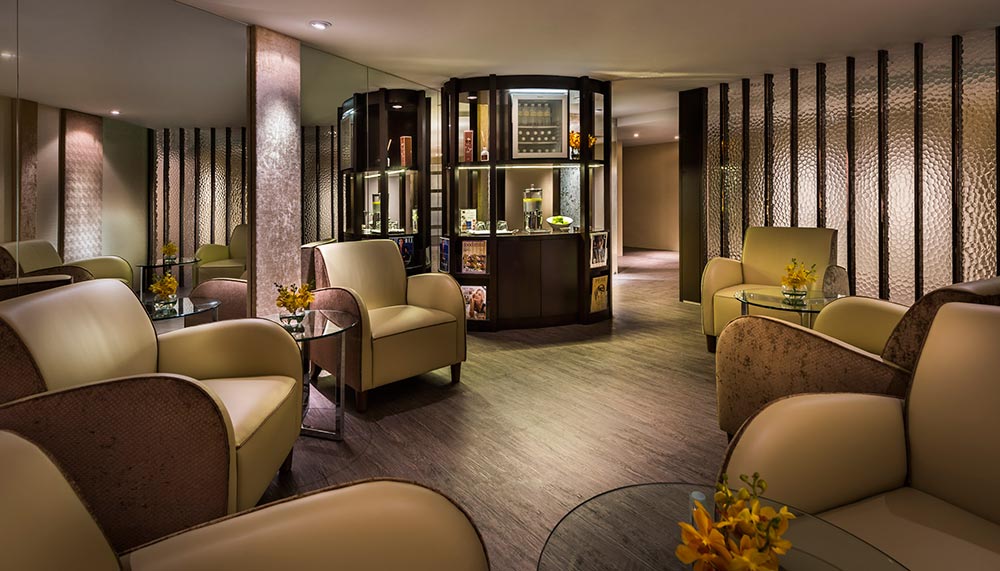 Given my tense shoulder, neck and back muscles, my therapist Pamela liberally slathered my body with a muscle gel — a formula with ginger, black pepper and rosemary extract — to release built-up tension. She then started gliding her hands on my calves, before slowly working upwards to effleurage my shoulders. The fairly instrumental soundtrack made it hard to fall asleep to, but it may not have been possible anyway, given that the first half of my session was more pain than pleasure.
For those not keen on lying in the room for all three hours (but why wouldn't you?), you can request for the facial to be conducted concurrently with the massage. The Essential Rose facial in particular, takes you on a metaphorical walk through a garden. You'll be introduced to a variety of floral scents, and even enjoy a yummy leave-on facial peel with pineapple extract, and a rose cream that'll leave you feeling like well, a bed of roses. That's bliss in a nutshell.
Most spa treatments have you leaving your worries at the door, but in this case, my worries were brought on by the door itself. The bed is in full view the minute you step in, adding a certain amount of vulnerability when you're sitting up with nothing but a sheet to cover your body after the session has ended, and the therapist leaves the room for you to change. The walls are also fairly thin, which means I had to endure muffled conversations of guests who were shuffling down the alleyway. That said, the hotel is undergoing a major revamp this year, which means in time to come, its spa sessions will be complemented by world-class facilities. And we'll be back to check that out when it reopens.
The Fullerton Hotel Singapore
1 Fullerton Square
Singapore 049178
Tel: +65 6733 8388