Kaarla's kitchen also relies on a 929-square-metre 'Food Forest', the world's highest urban farm with a wealth of greens
Editor's note: For more Date Night stories, click here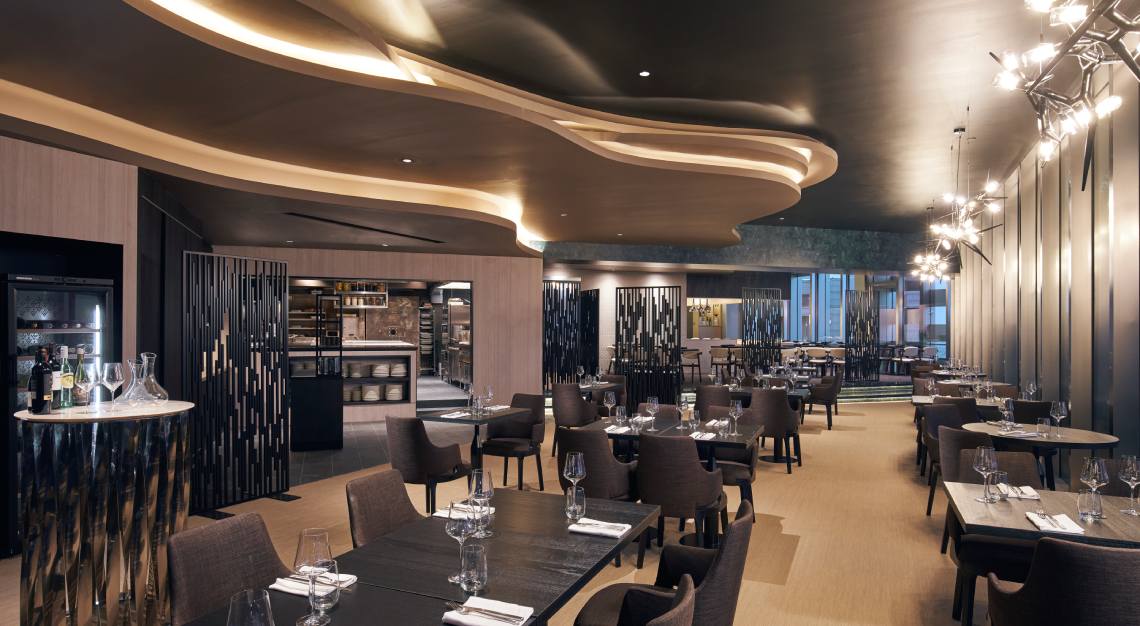 Coastal Australian flavours take centrestage at Kaarla, 1-Arden's signature restaurant. Executive Chef John-Paul Fiechtner follows what the 1-Group calls "lifestyle thrivability", focusing on sustainable, ethically sourced produce from Down Under. Guests immediately get a sense of the concept walking past the restaurant's 929-square-metre Food Forest. The world's highest urban farm, it provides the kitchen with a wealth of greens—over 158 types of fruits, vegetables, herbs, microgreens and edible flowers.
Nothing exemplifies the farm-to-table concept better than the Kaarla Closed Loop Salad, a celebration of the day's harvest of over 20 different greens from the edible garden. Picks are seasonal, so the salad is an ever-changing medley of flavours and textures. This time of the year, you might find fresh roselle leaves, marigold, cactus rose and warrigal greens, a native Australian spinach, tossed with tiger nut curd and pickled daikon. We recommend you accompany the greens with the Damper, an elevated version of the classic campfire bread. Kaarla, which means 'where the home fires burn', bakes theirs fresh daily in a custom-built hearth and oven designed by Samuel Fraraccio.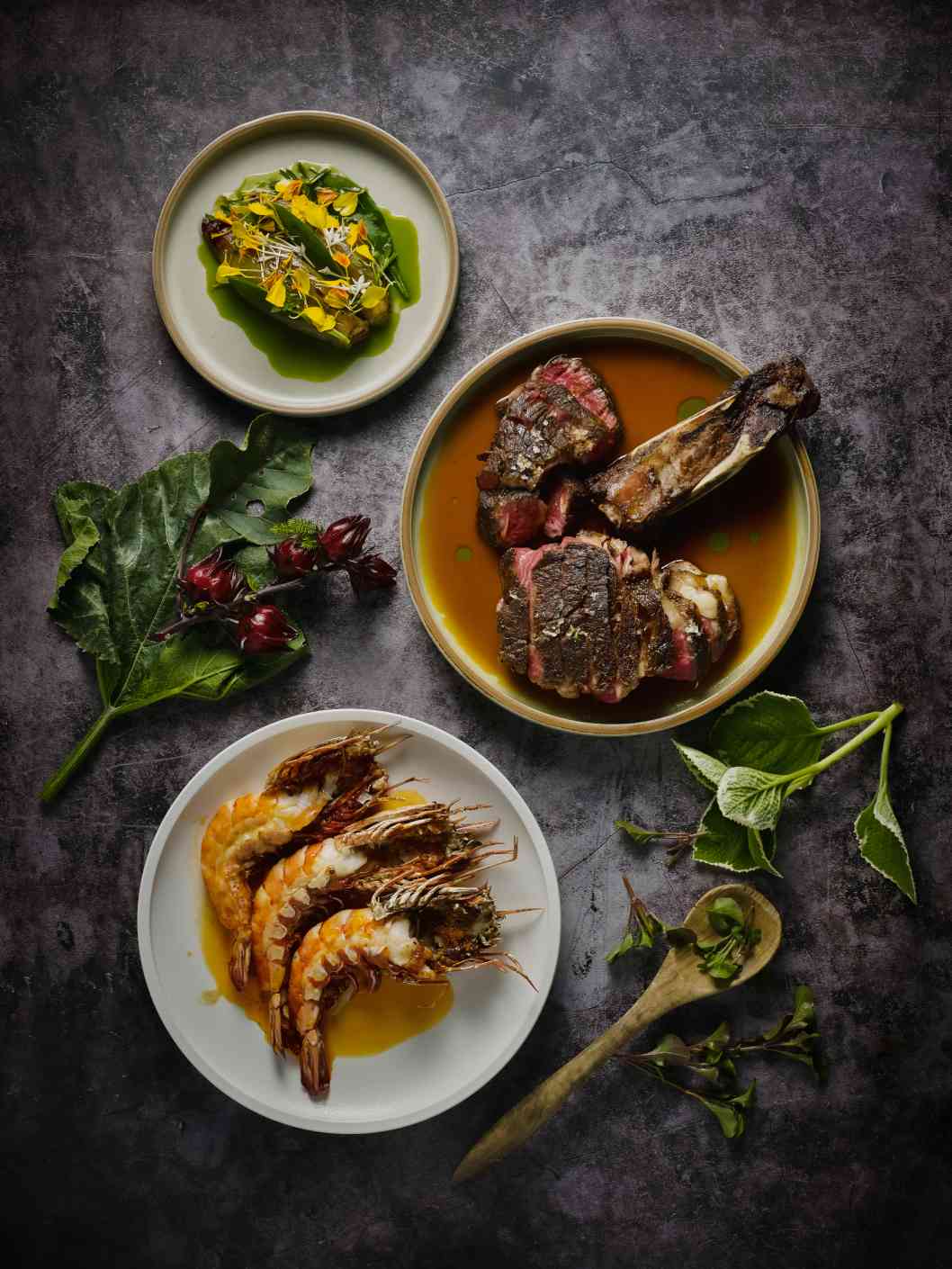 From the coast comes Sydney Rock Oysters, which are plump, fresh and garnished with a house-fermented fig leaf and oyster plant vinegar. However, the true star of the sea comes in the form of octopus. Chef Fiechtner, also affectionately known as JP, de-suckers the wild-caught Fremantle octopus, before coaxing it into beautiful tenderness on the grill. Smoked leeks are cooked in charcoal before further softened in butter and cream. Another standout is the exquisitely tender Salt-Cured Kangaroo. The lean kangaroo loin is brined, hung, and smoked for three days each, resulting in clean yet layered flavours.
Finish on a high note with the Arden Grown Tiger Nut Ice Cream. Made with tiger nuts harvested directly from the Food Forest, it is served with tiger nut nougatine, calamansi jelly and poached Valencia oranges. Each mouthful is delicate, balanced and leaves you wanting more.
Kaarla Restaurant & Bar
88 Market St
CapitaSpring 51-02
Singapore 048948
Tel: +65 8518 3763