Forget red. We'll be painting the town black with these sexy beasts. And we'll be way up past midnight
Let's face it. Crazy-colour paintwork, bodykits and other add ons are always welcome in this day and age, when everyone wants to stand out. But sometimes, we just need the good 'ole black to set the tone for the night. While most automakers offer their high-end models in a choice of black, some have taken it a step further, creating limited-edition black versions with stunning custom details.
Whether you're attending a red carpet event, gala dinner, or simply looking for something classic, we've rounded up black luxury cars that'll fit the bill. Yes. Black is back.
And with their speeds, curvaceous chassis and stealth-like modes, it's only a matter of time before these get featured in the next superhero film.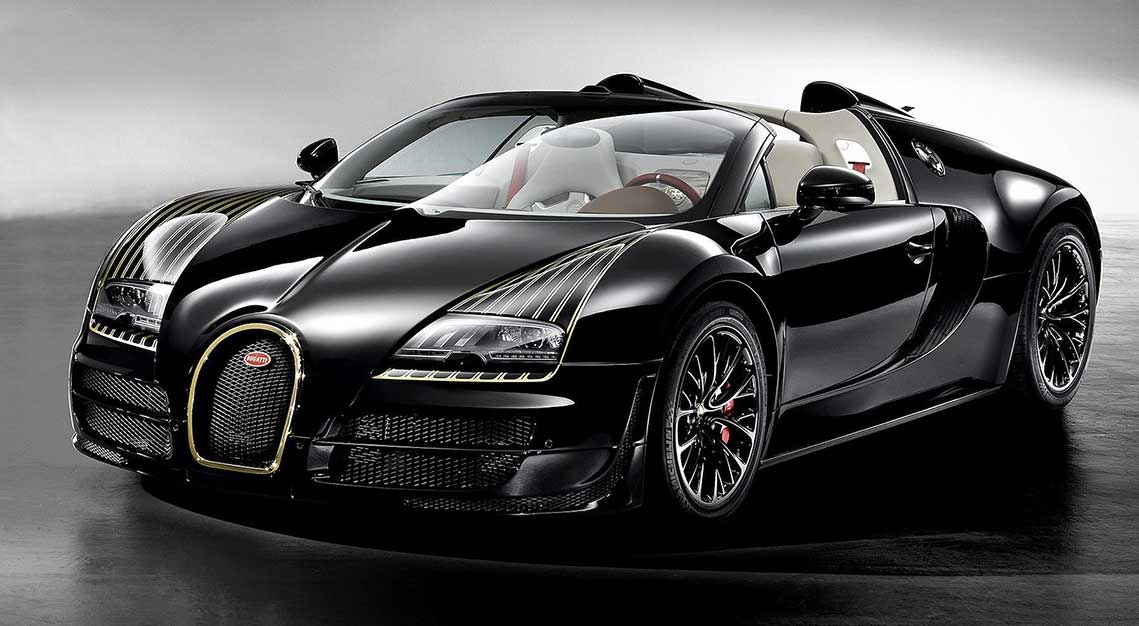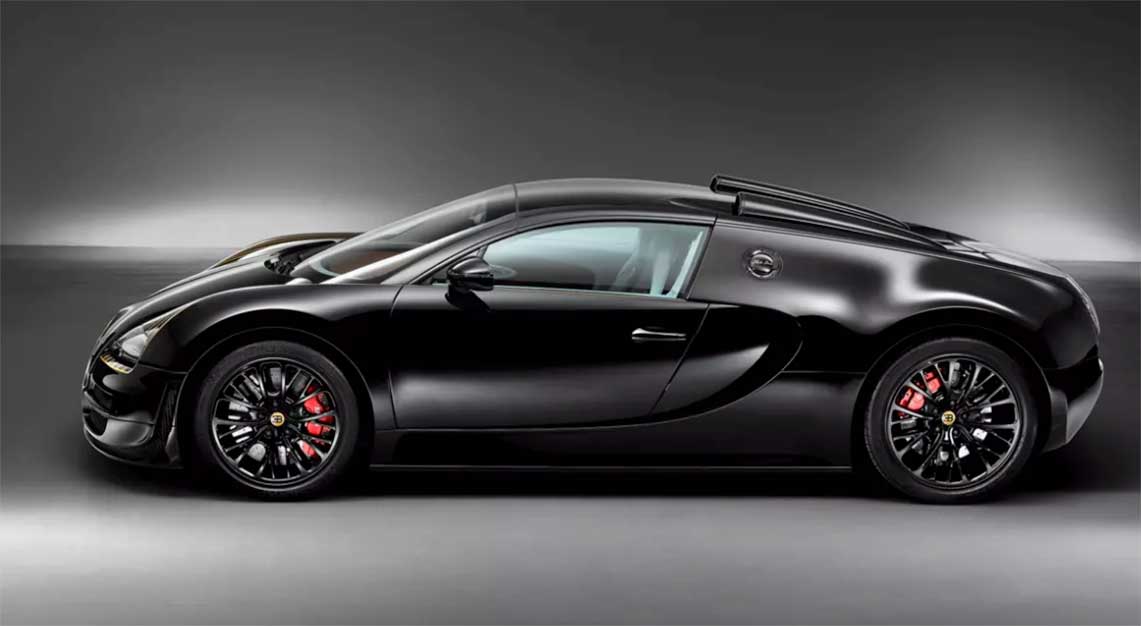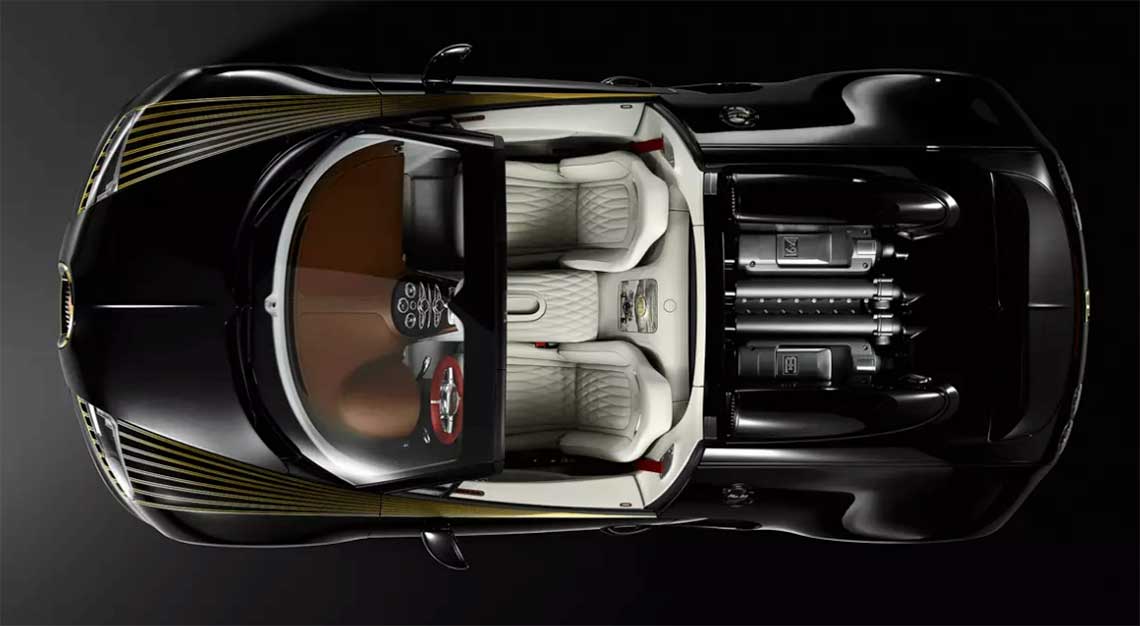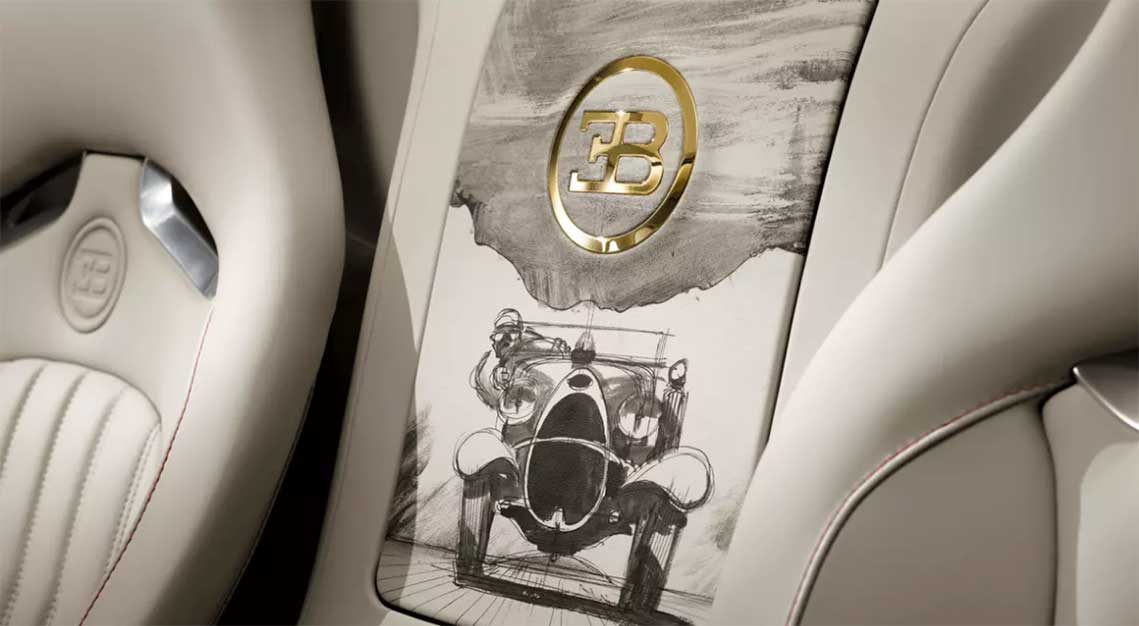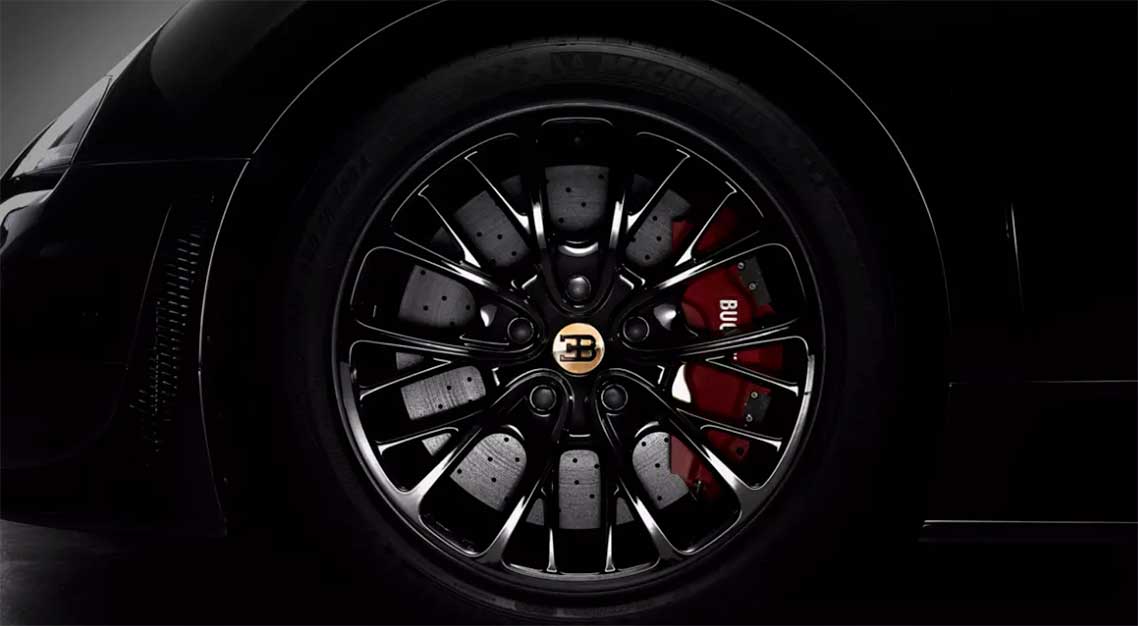 Bugatti Veyron Grand Sport Vitesse Black Bess
Nothing turns heads quite like a Bugatti, and the ultra-limited-edition "Black Bess" version — the fifth in Bugatti's Legends series — is sure to knock a valet's socks off. Built from the Veyron Grand Sport Vitesse, this 1,200hp stunner is limited to only three models worldwide. The black carbon body is accented with 24k gold features like the Bugatti horseshoe, hubcaps, and rear EB logo, and the Black Bess is unmistakable thanks to gold-painted stripes and name engravings on the exterior.
Inside, the car pays homage to its namesake — the Type 18, nicknamed "Black Bess" — which was one of the first street-legal supercars and owned by French aviation pioneer Roland Garros. The leather-covered door panels and the cover for the rear storage compartment feature hand-painted scenes that mimic how luxury cars were hand-painted in the early 1920s and depict the original Type 18 and Garros' airplane.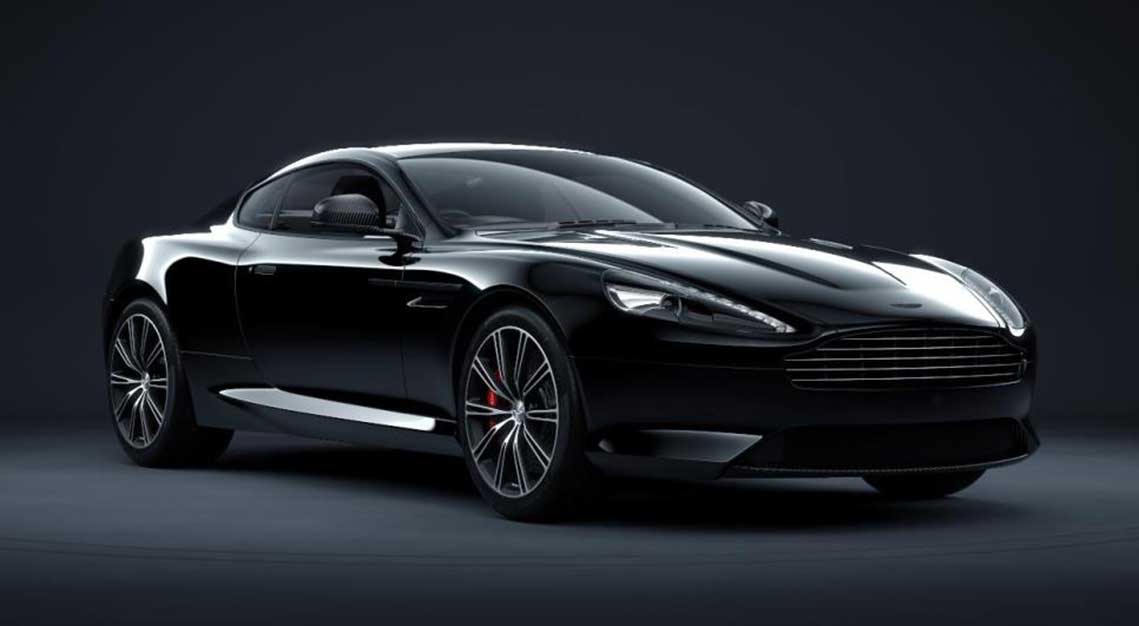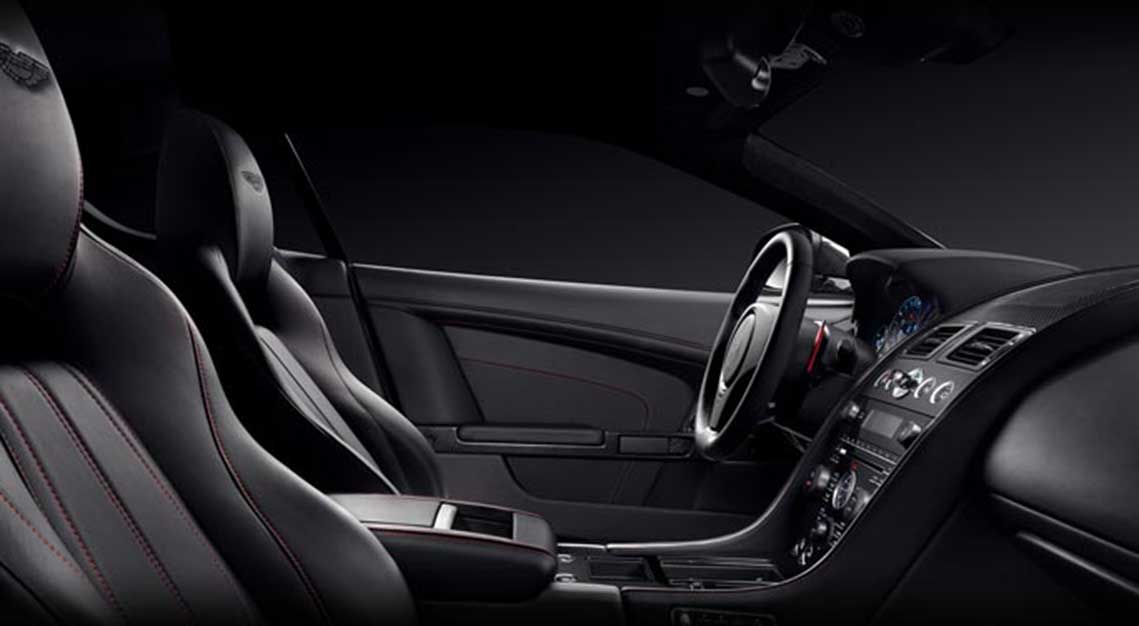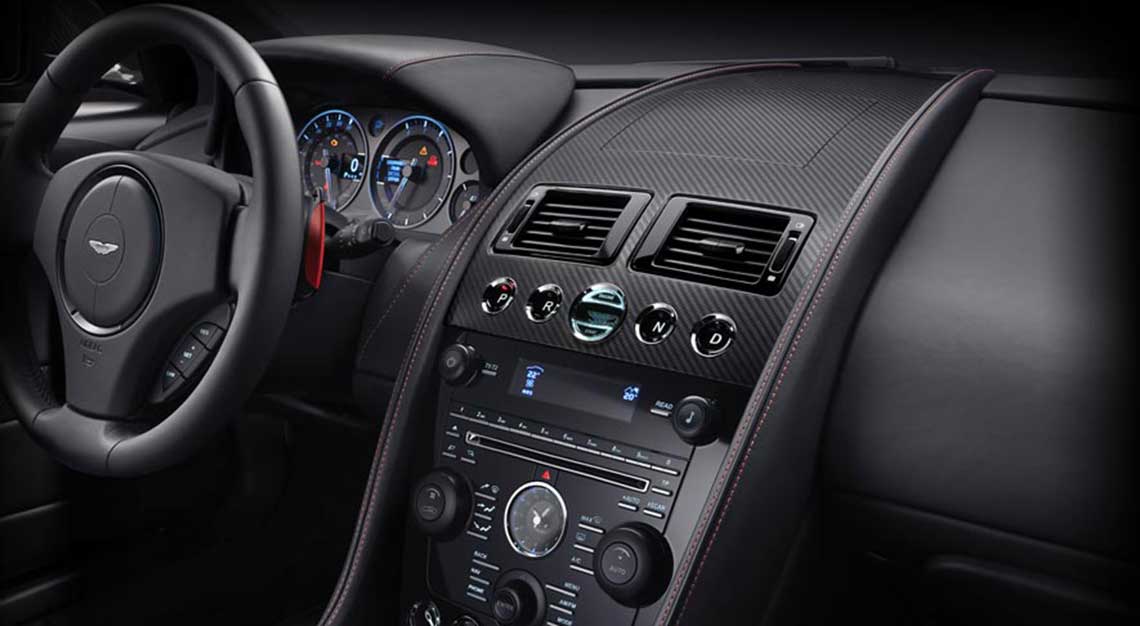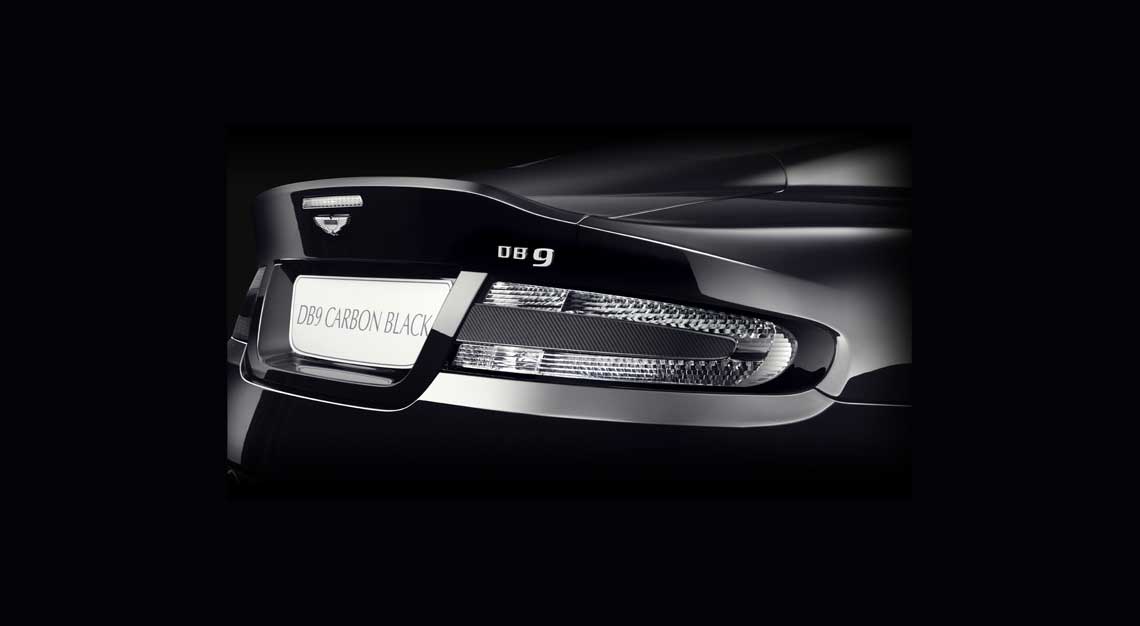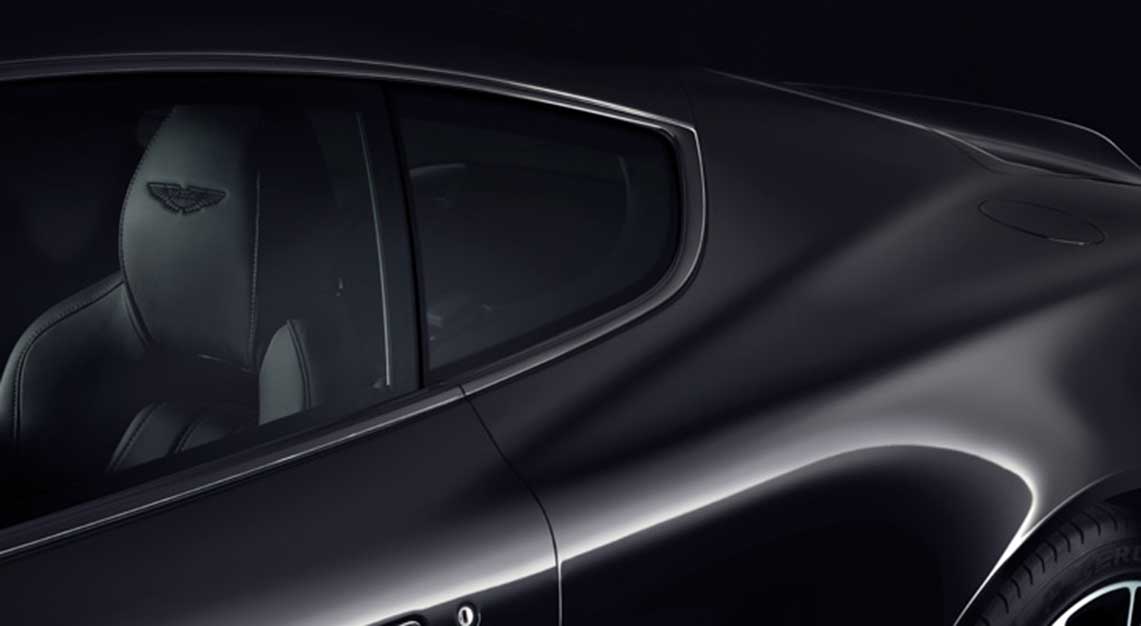 Aston Martin DB9 Carbon Black
It's only fitting that a James Bond car be outfitted in black for a night on the town, and Aston Martin's DB9 Carbon Black edition takes the black theme and truly runs with it. Aston Martin debuted the special DB9 Carbon Black at the Geneva International Motor Show in 2014, and the special-edition car — available in either a coupe or volante body style — features a host of black-on-black and carbon-fibre exterior accents like the intake meshes, diamond-turned wheels, window surrounds, and rear tailpipes, which are coated in a dark "graphitic" finish.
The interior is dark as well, outfitted in black leather and piano black trim, although optional accent stitching in red, silver, or yellow can provide a single pop of colour. The colour scheme may seem stealthy, but the car still effortlessly draws attention thanks to its AM11 V-12 engine, which delivers 510hp and a zero to 100kmh time of 4.6 seconds.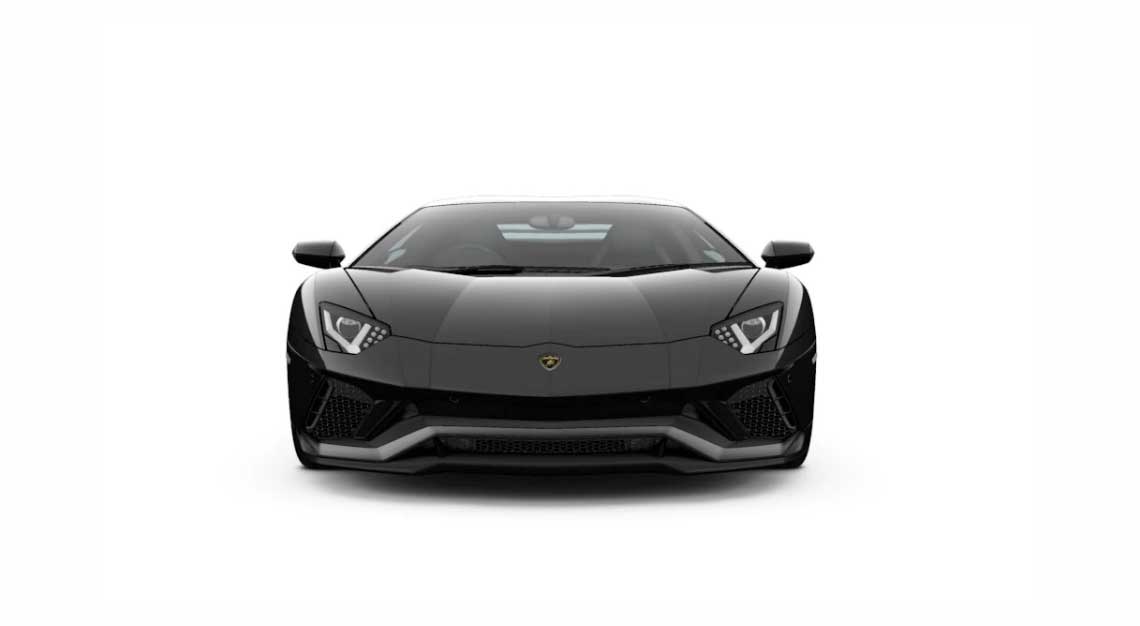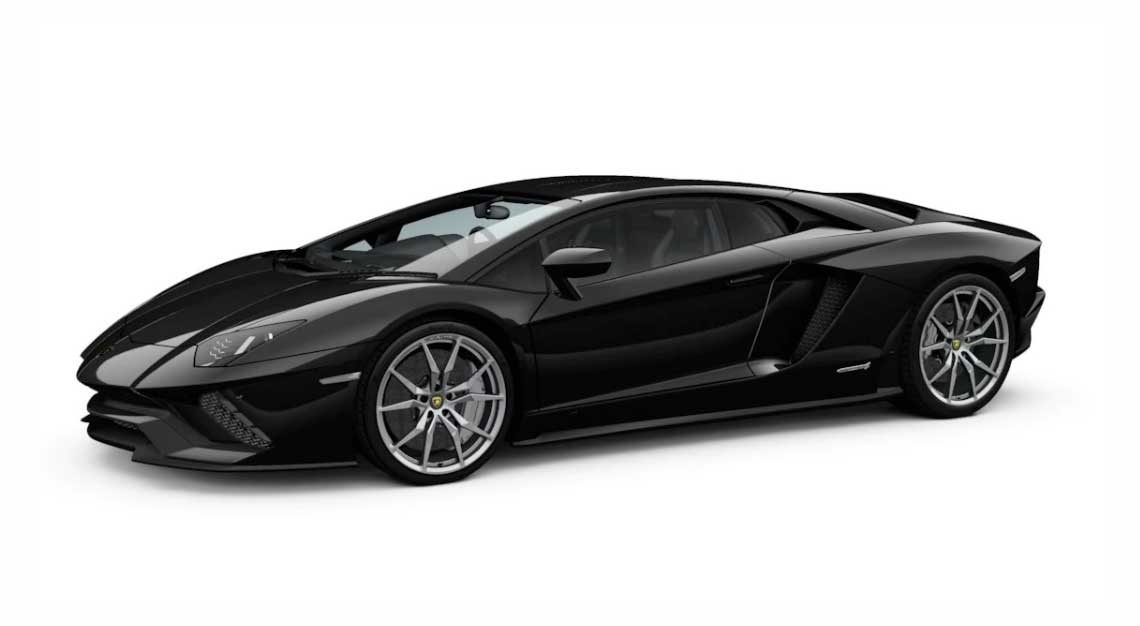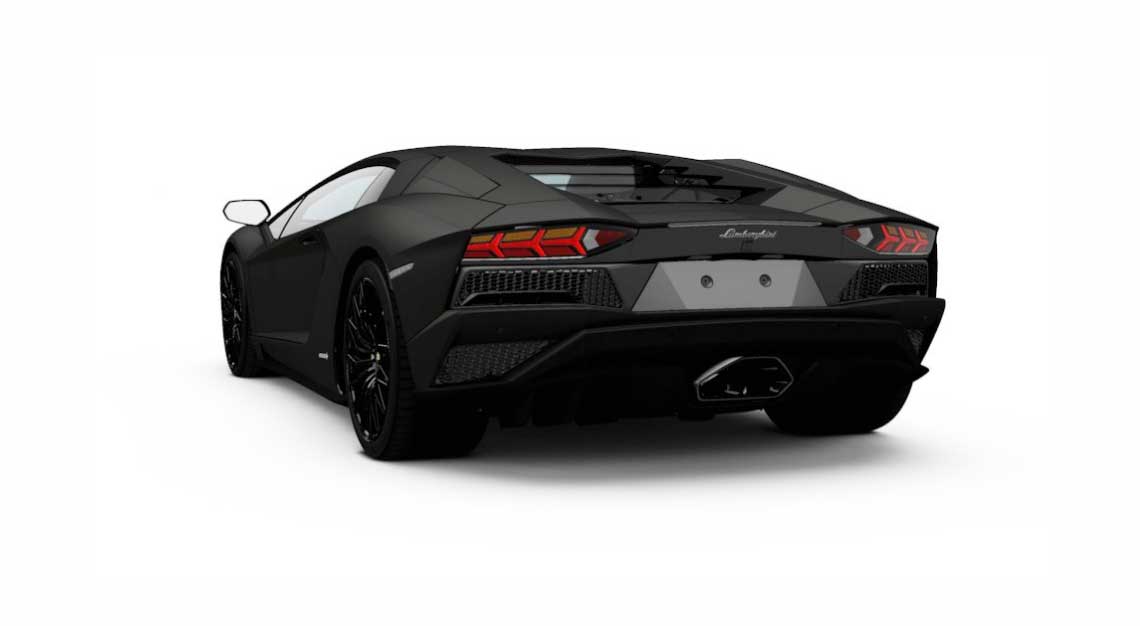 Lamborghini Aventador
Exiting a car is never quite as dramatic as it is when the doors open upward like they do in the Lamborghini Aventador. Powered by a 6.5-litre V12 engine, the Aventador also makes an impression thanks to its super performance: The LP 700-4 achieves 700hp and a zero to 100km/h time of 2.9 seconds, while the LP 750-4 Superveloce is upgraded to 750 hp and a zero to 100kmh time of 2.8 seconds. Whether you go for a coupe or roadster version, the Aventador comes standard with a multimedia and navigation system, as well as options like a premium audio system and reversing camera. The full leather interior of the Aventador's carbon-fibre monocoque can be customised in two-tone or a single colour with contrast stitching, and if you really want to show off, you can opt for the transparent engine bonnet. And while black isn't usually one's first choice for a supercar, this will be sure to stand out in a sea of reds, whites, yellows, blues and greens.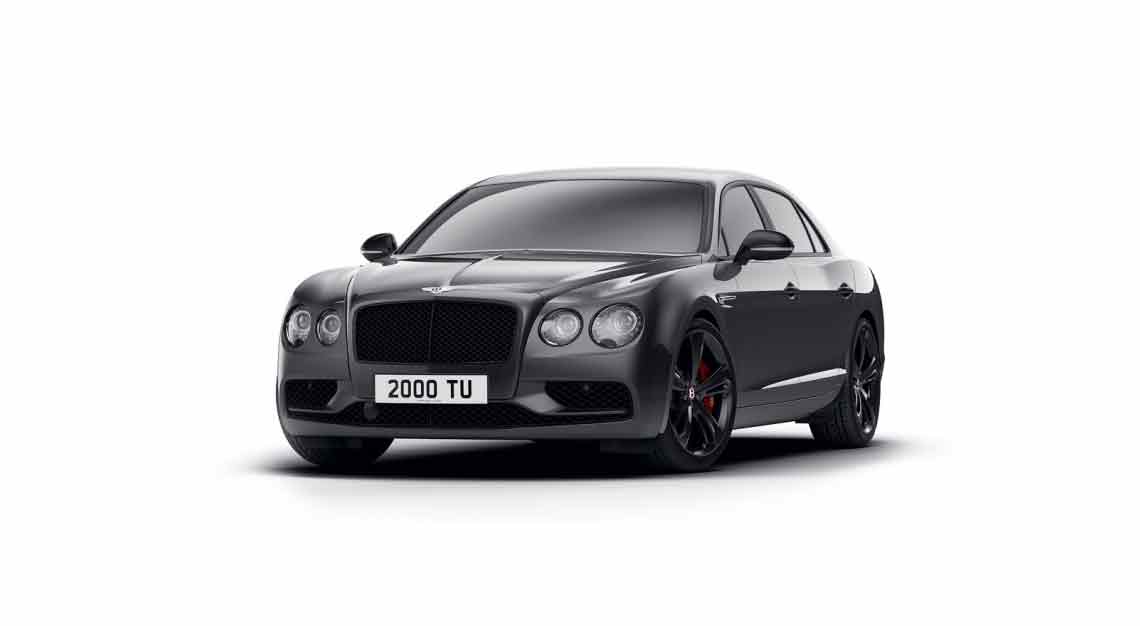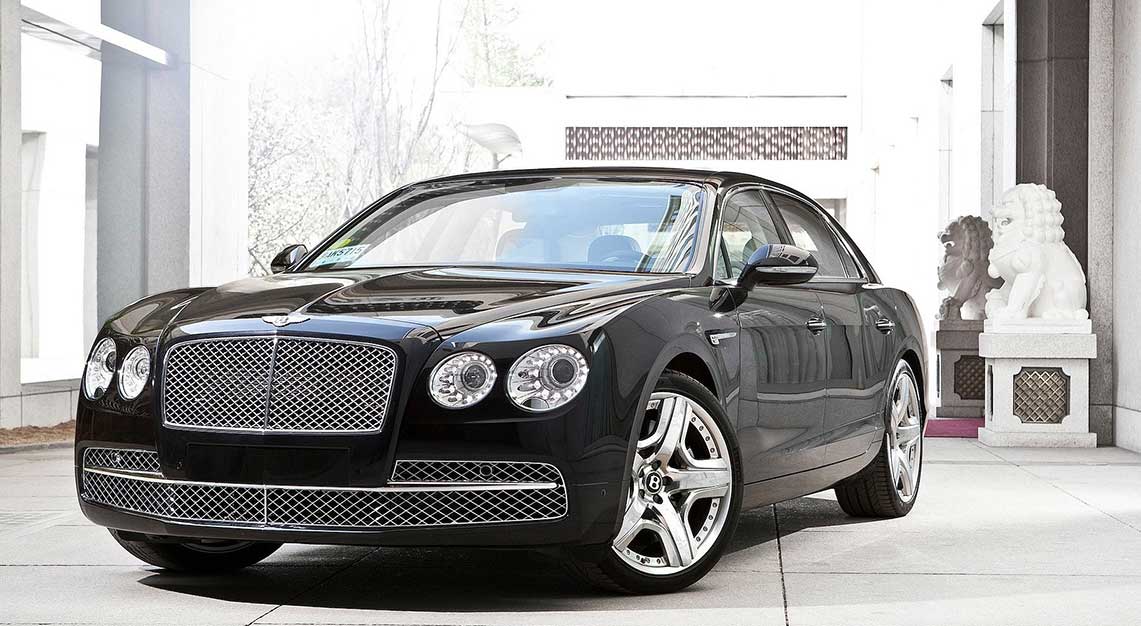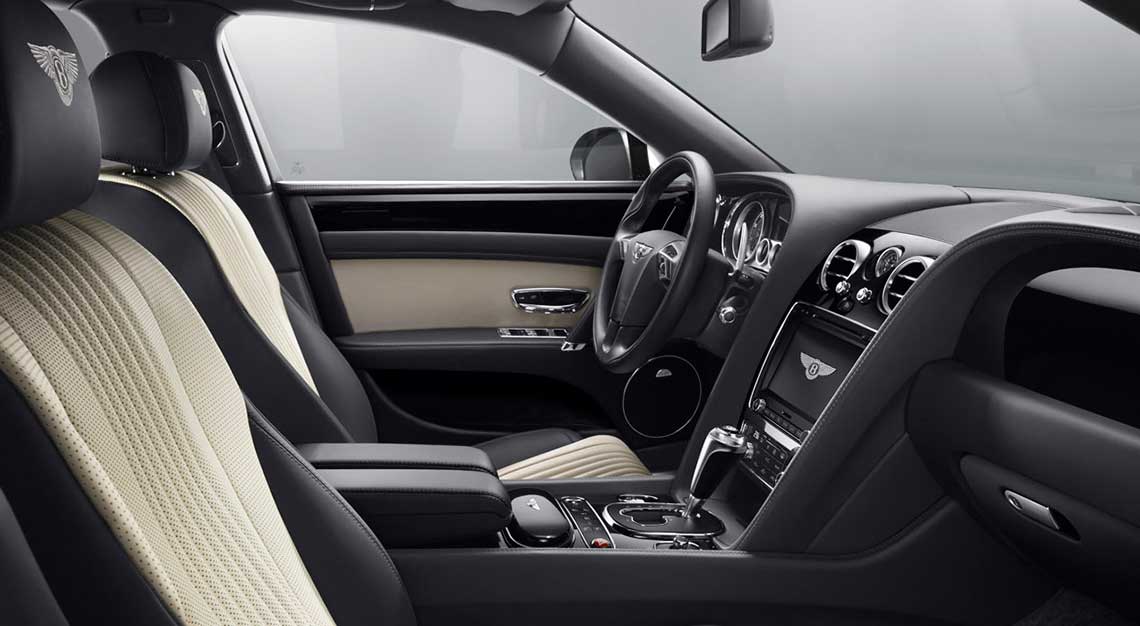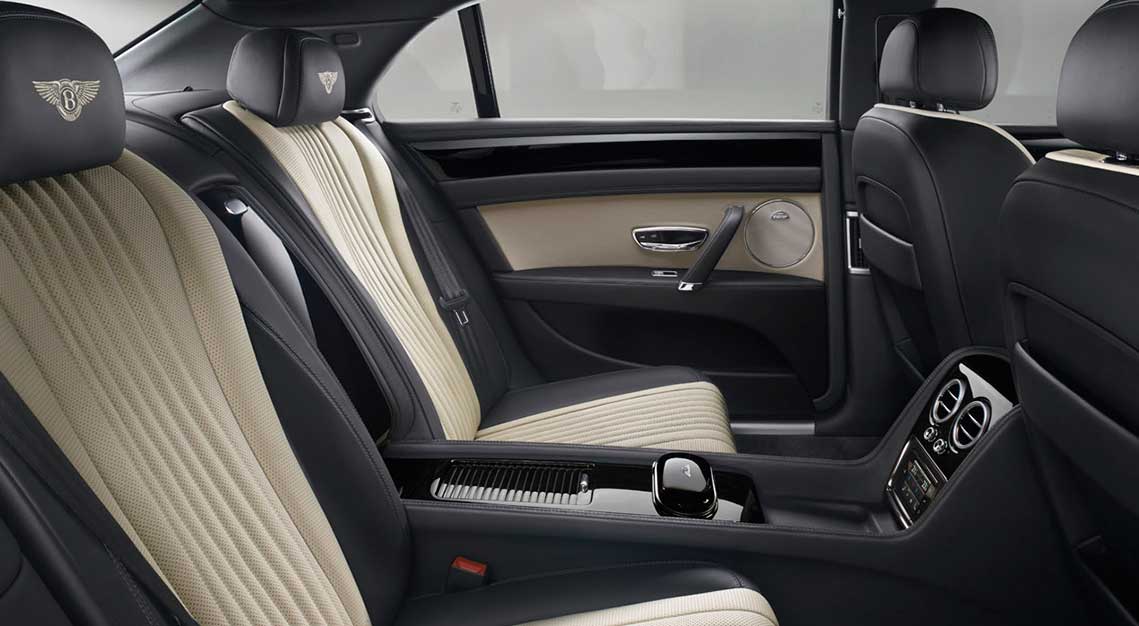 Bentley Flying Spur
If being chauffeured is more your style, the Bentley Flying Spur has a range of new custom features perfect for a night out thanks to Mulliner, the automaker's in-house coach-building division. The rear seats feature a refrigerated bottle cooler, a bottle stopper, and two champagne flutes hidden behind frosted glass. The base of the champagne flutes even mirrors the design of Bentley wheels, and they can be secured in specially designed flute holders in the center console. Passengers can get extra refreshment from sterling silver atomisers in the doors, which spray a fine mist of either water or perfume. While the passengers enjoy themselves, the driver can still have a little fun, too: the 4-litre V-8 or 6-litre W-12 engines offer performance that complements the car's luxury.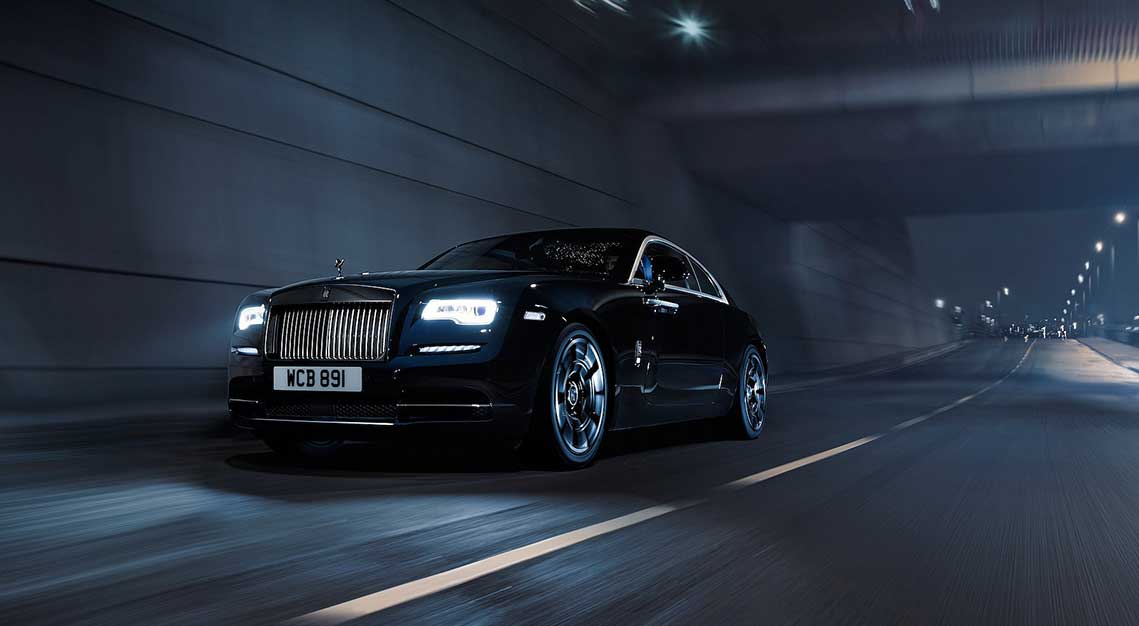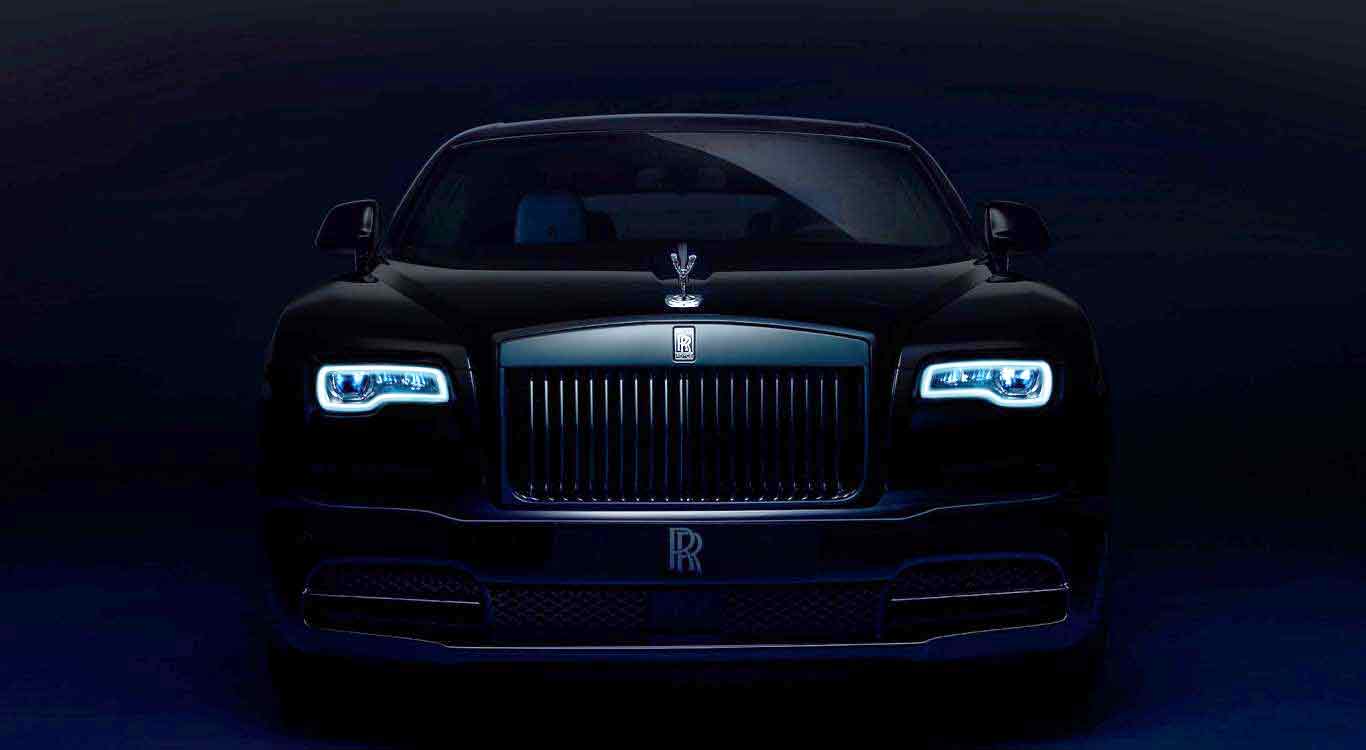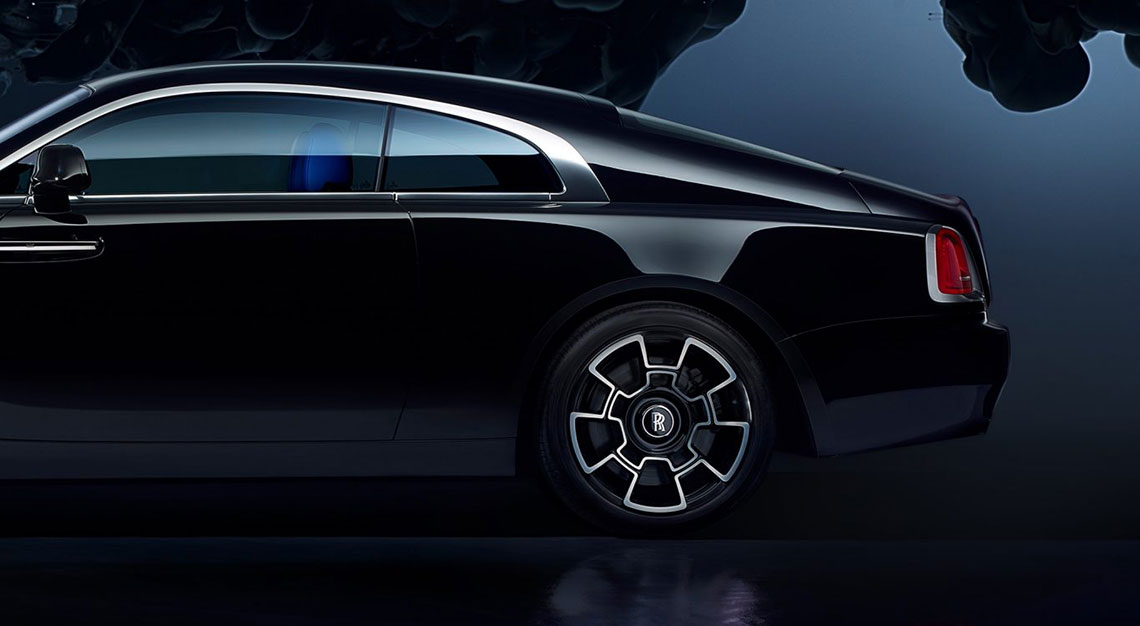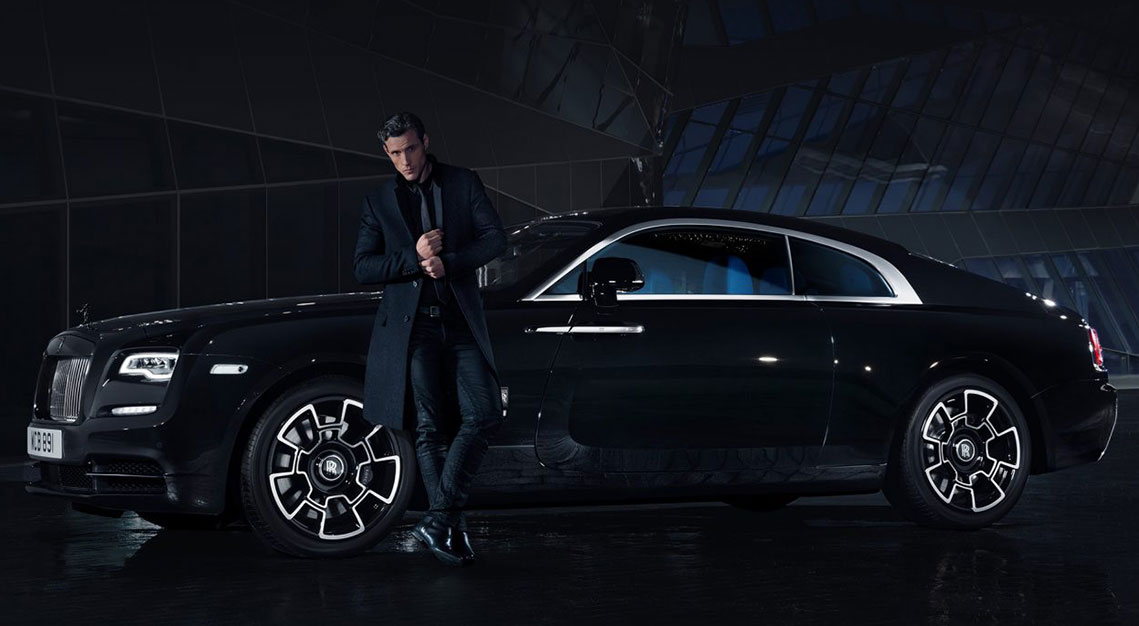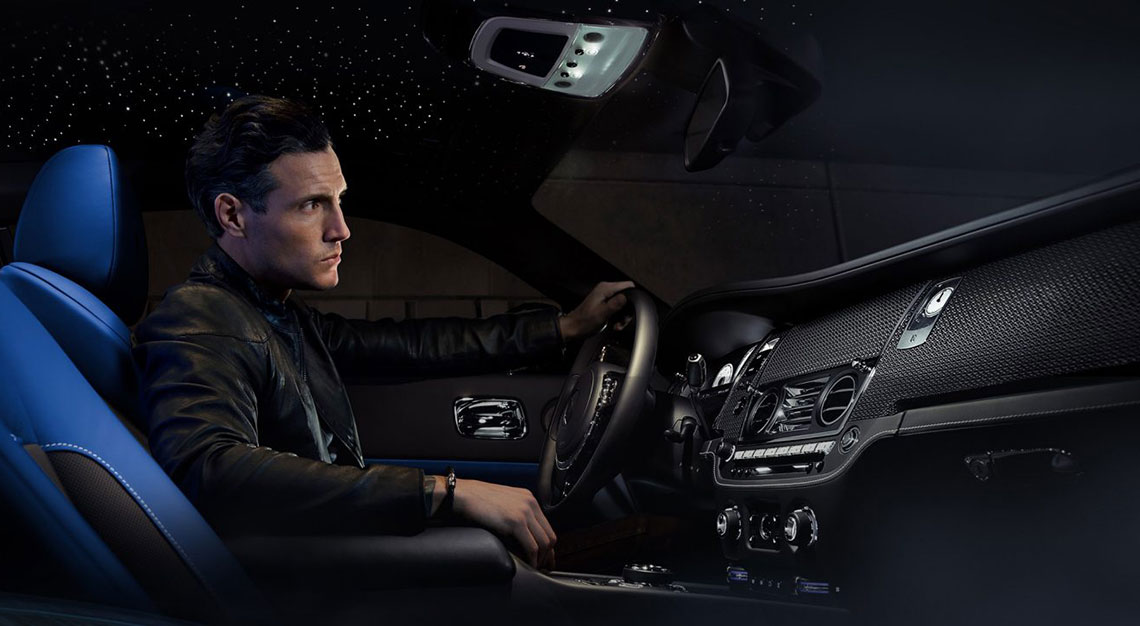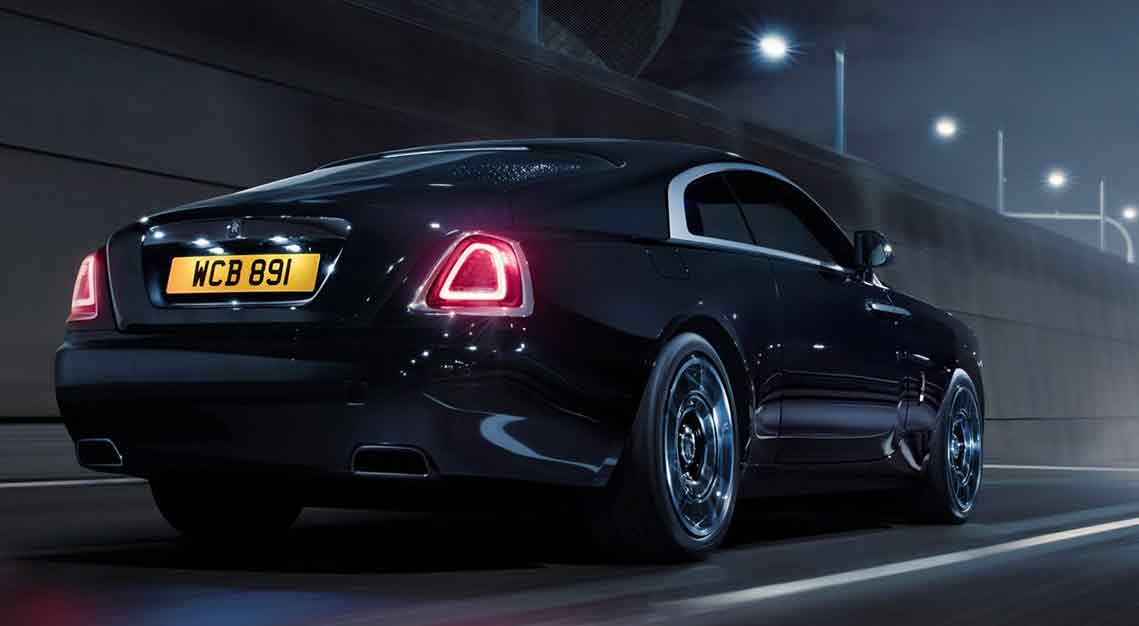 Rolls-Royce Wraith Black Badge
The Rolls-Royce Wraith Black Badge has the distinction of being the blackest of the black cars on this list. The Wraith's "dark alter ego" has the most intense black ever seen on a production car thanks to an intensive, multilayer paint and hand-polishing process. Exterior touches and badging on this special edition are darker as well, including the brand's "Flying Lady" hood ornament, which the automaker describes as a "black vamp, proudly scything through the nighttime cityscape." Like her, you'll be dying to take this black beauty out for a night on the town. The cabin of the car continues the dark, edgy ambiance with a black-on-blue color scheme and with surfaces that have been darkened through physical vapour deposition. The Wraith is also the most driver-focused car in the Rolls-Royce lineup with 623 hp and taut handling — so whether you're driving yourself or being driven, you'll be sure to enjoy the ride.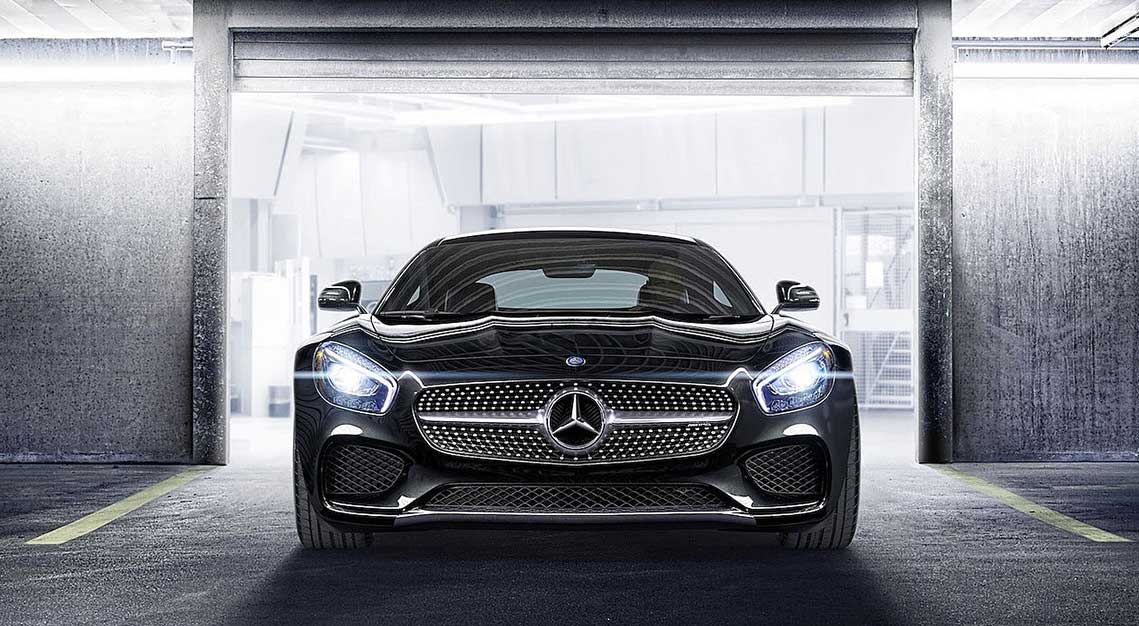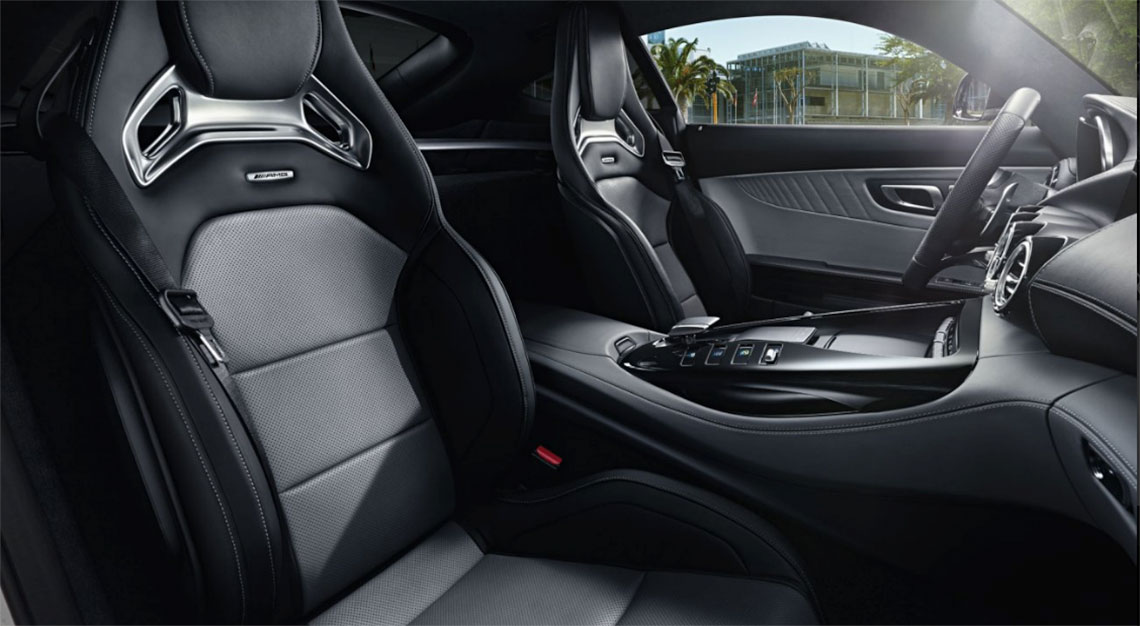 Mercedes-AMG GT S
If the Mercedes-AMG GT S's distinctive looks aren't enough to turn heads while pulling up to the valet, the AMG performance exhaust system — which allows the driver to vary the sound of the engine based on the dynamic select mode — should do the trick. The track-ready two-seater packs 503hp and a cockpit designed to feel like a fighter jet, with a host of interior trim and color combinations in high-end materials like Nappa leather, carbon fibre, and silver chrome. A speedometer topping out at 354kmh and AMG Performance seats add to the race car feel. If you'd rather wow your date with music instead of exhaust notes, the GT S has you covered with a standard Burmester surround sound system.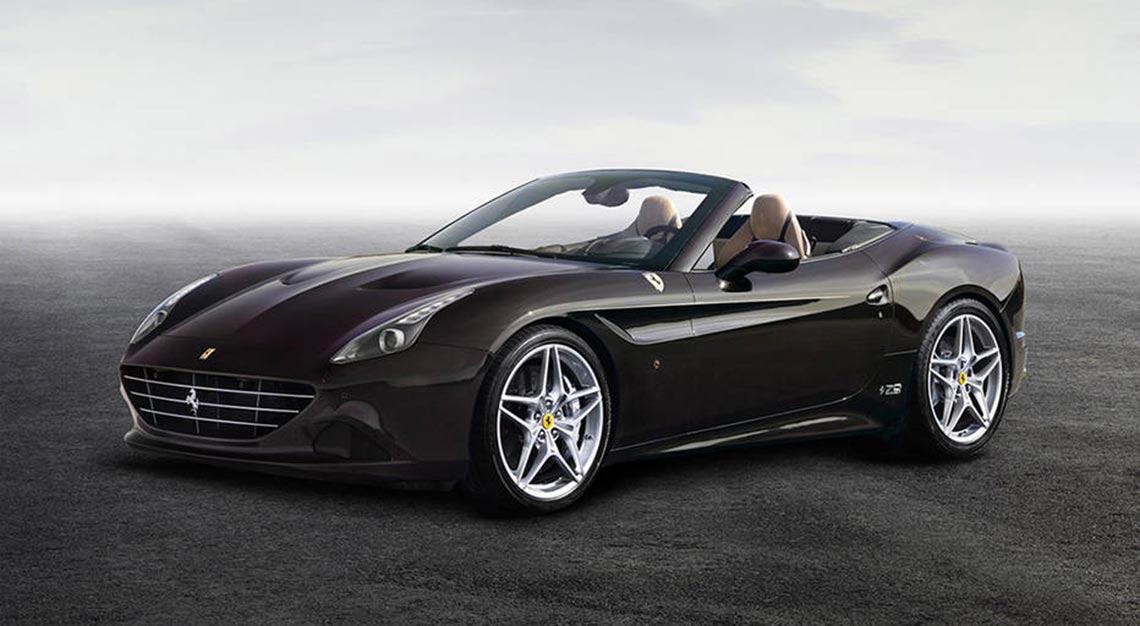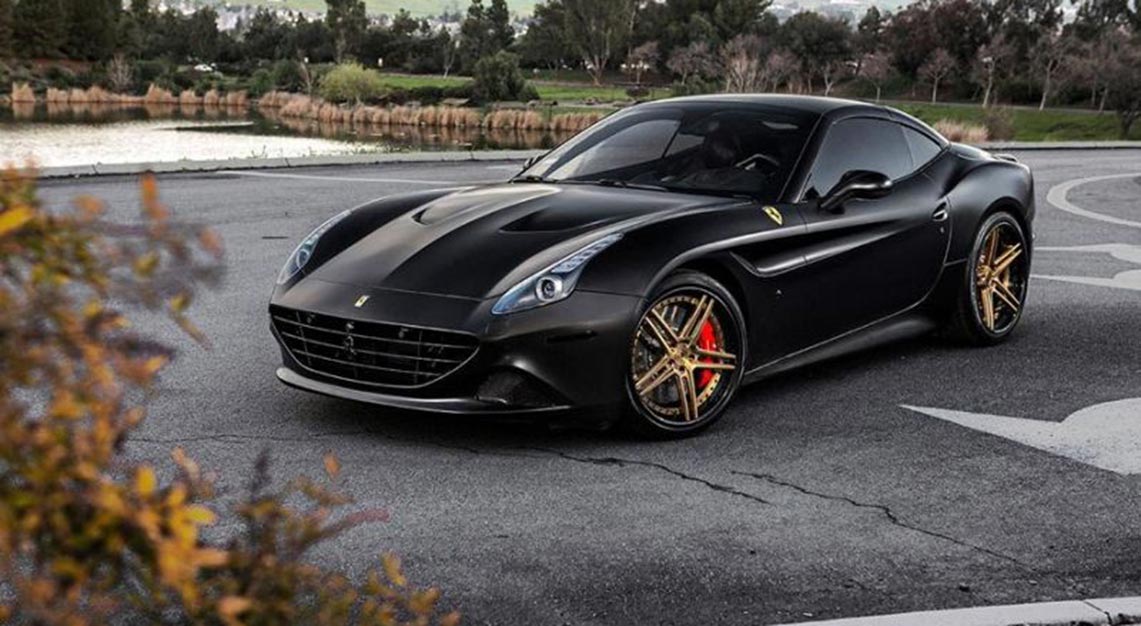 Ferrari California T
Valets might be tempted to take the Ferrari California T for a Ferris Bueller-inspired joyride thanks to its sporty, dynamic handling. The relatively compact grand tourer has a turbocharged V-8 engine that goes from zero to 100kmh in 3.6 seconds, but despite its smaller size, the California T still has ample cabin space and can even fit two passengers in the backseat.
The retractable hardtop is quick and nimble like the car itself, opening and closing in a mere 14 seconds with the cover and top moving simultaneously. The handcrafted interior has been upgraded with a new infotainment system, USB ports, and a premium audio system to set the perfect mood for a night out on the town.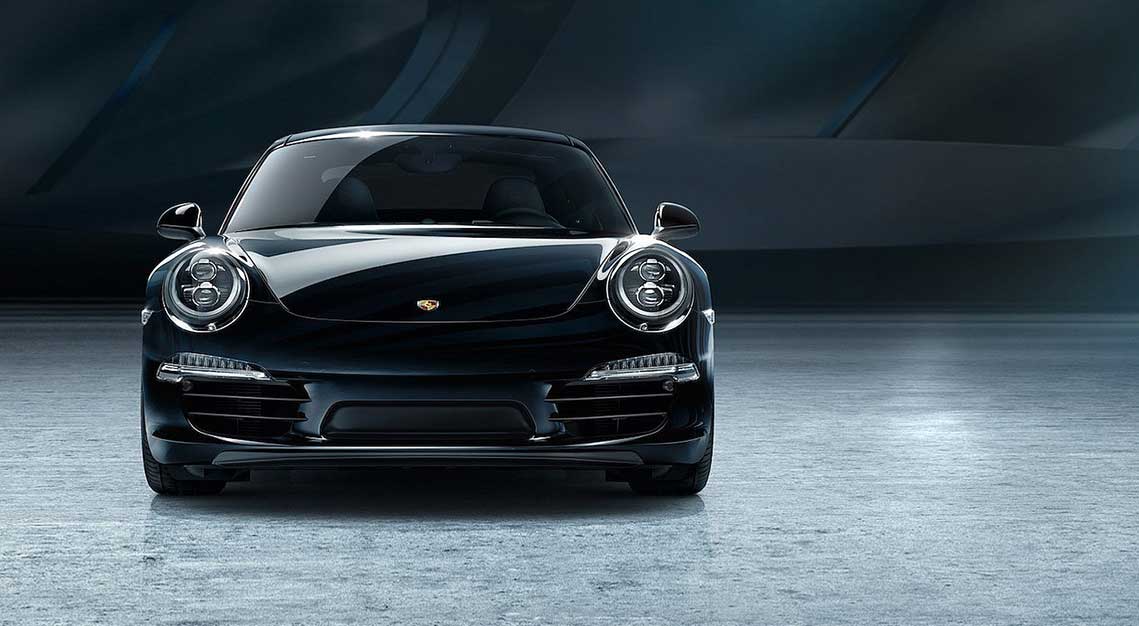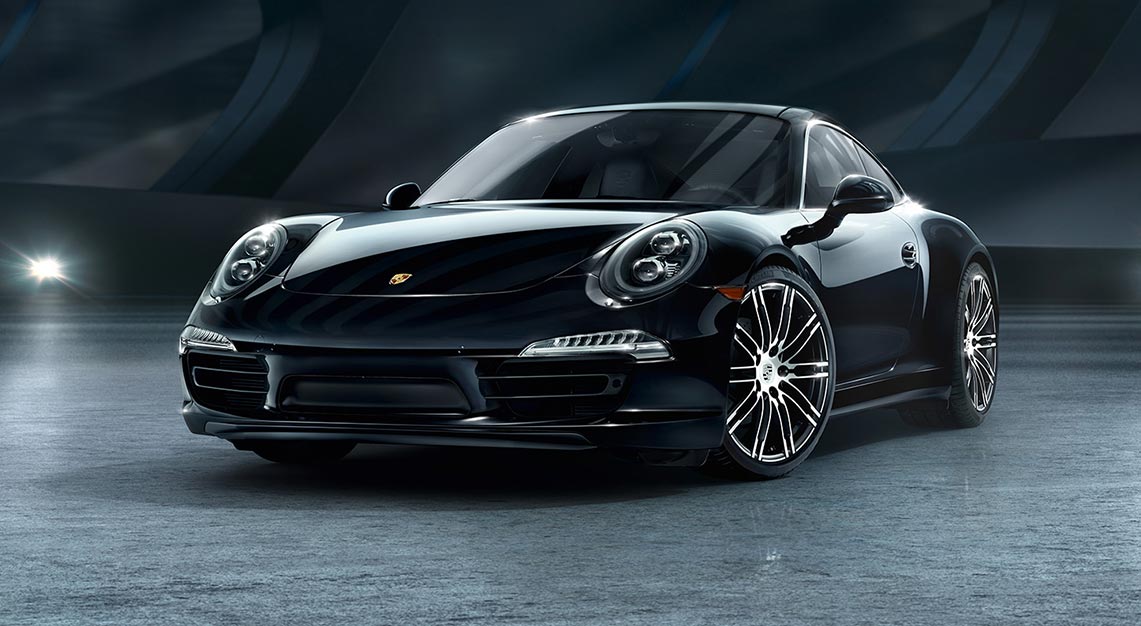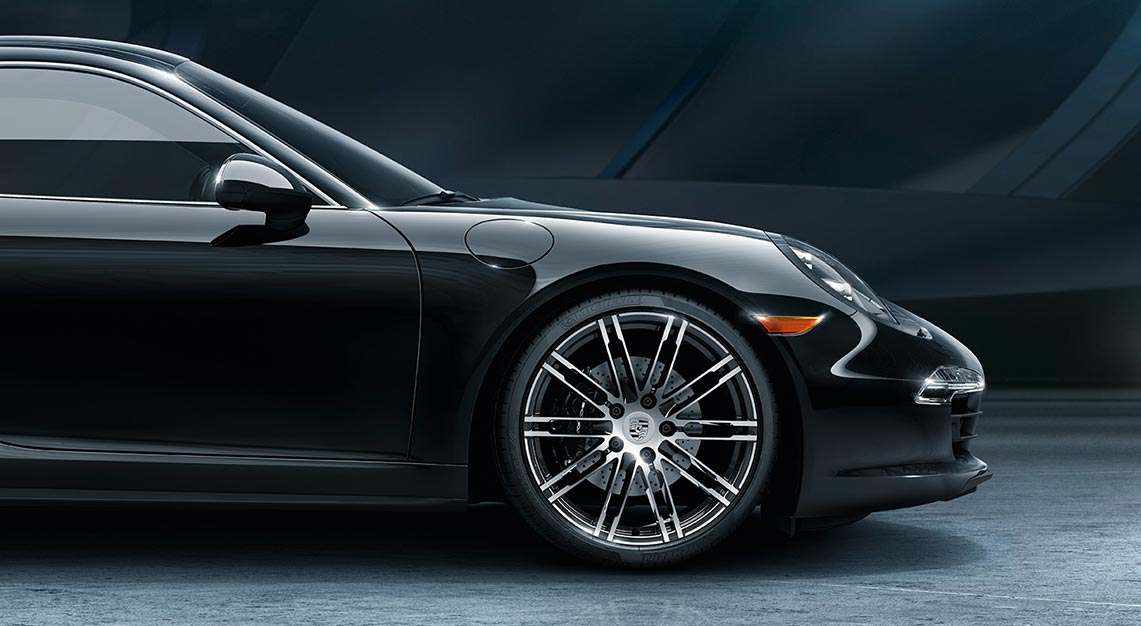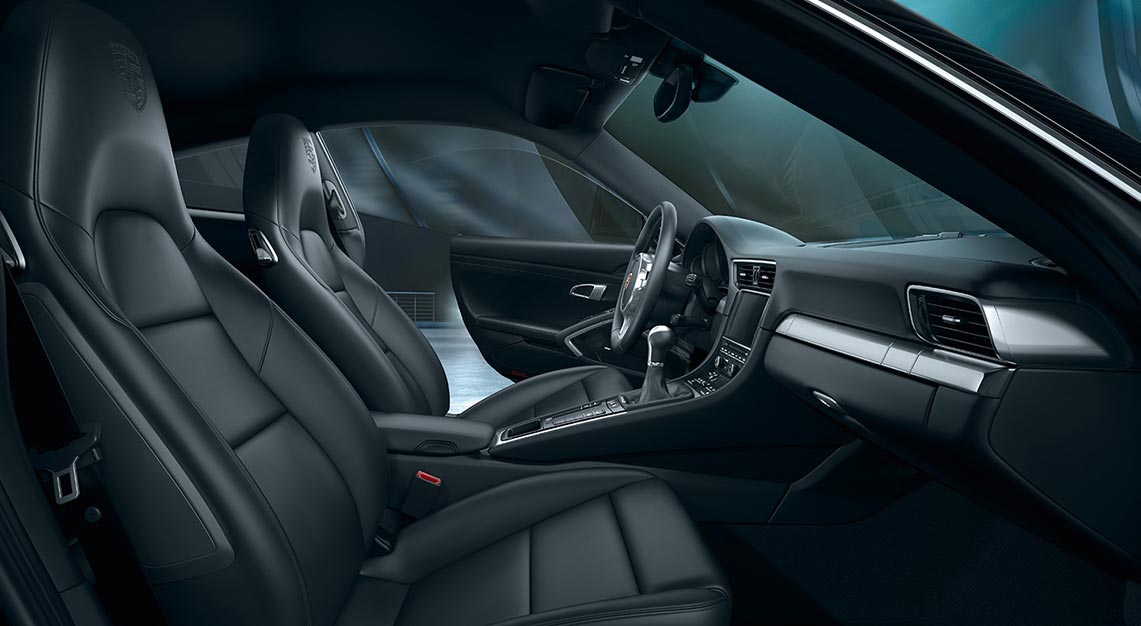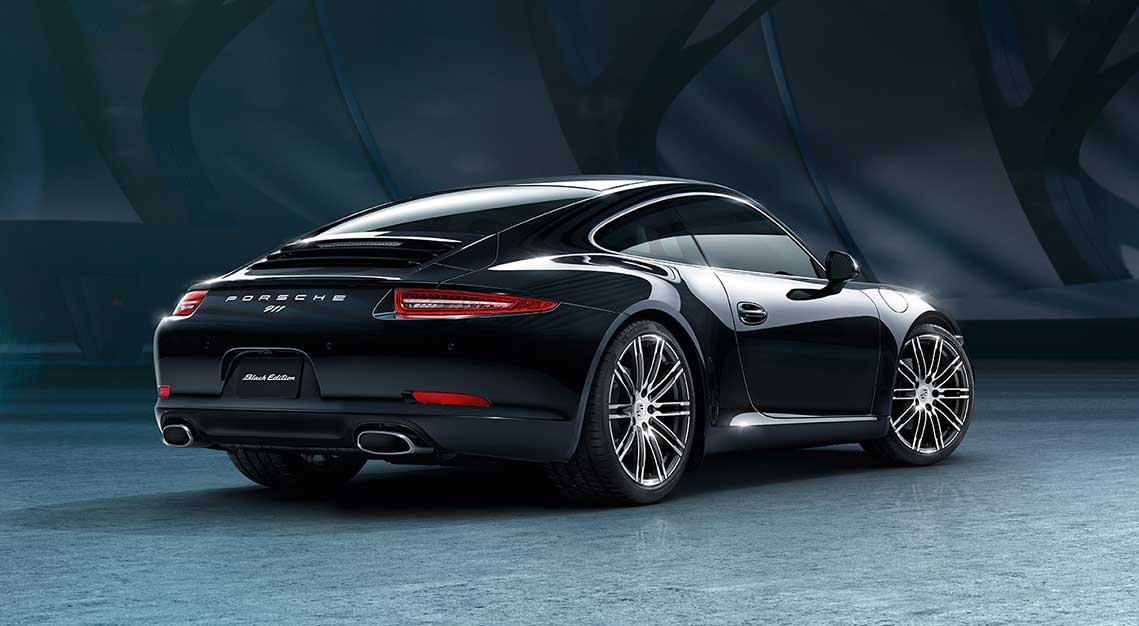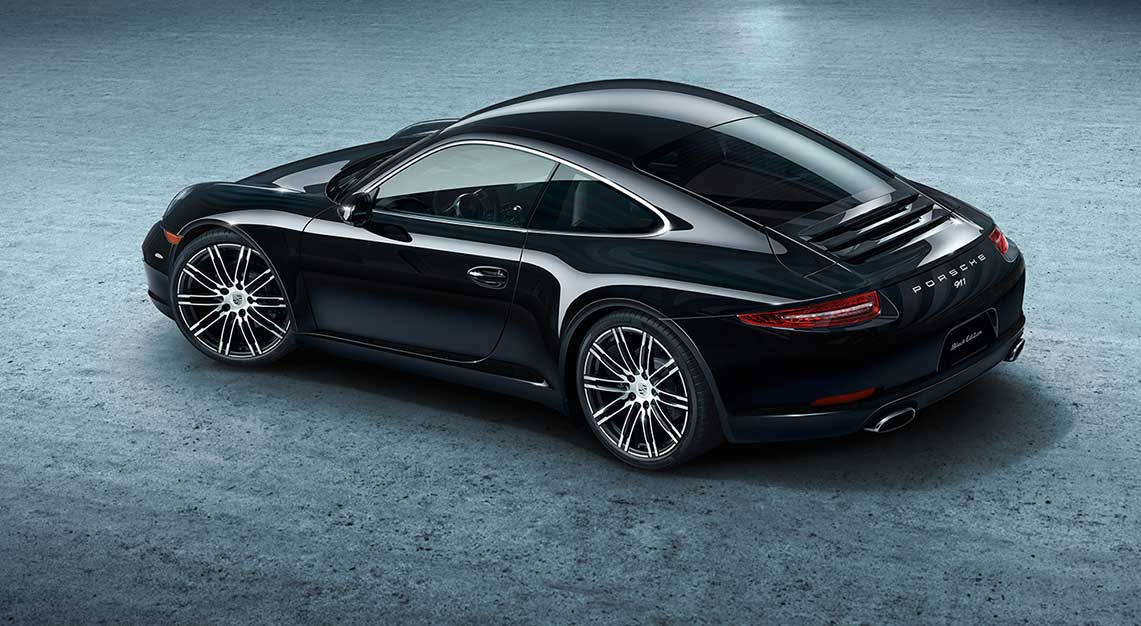 Porsche 911 Carrera Black Edition
Like some of the other automakers on this list, Porsche has filled the black-on-black design niche with its 911 Carrera Black Edition. Based on the standard model, the Black Edition — available in coupe or convertible versions — sports a 3.4-litre V-6 engine with 350 hp and can come with standard black or optional Jet Black Metallic paint. The Black Edition has received some special enhancements, including 20-inch 911 Turbo wheels, LED headlights with Porsche Dynamic Light System Plus, and a Bose sound system. The all-black interior has heated four-way sport seats, Black Edition logos on the door sill guards, and handy features like coat hooks and 12-volt plugs to charge your electronics before a night out.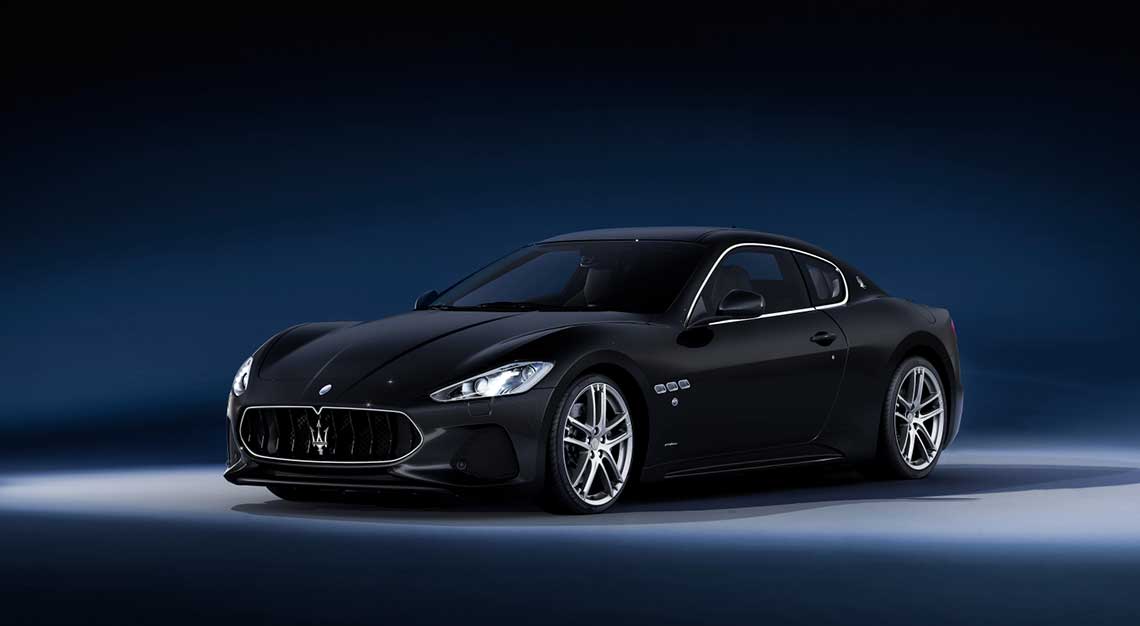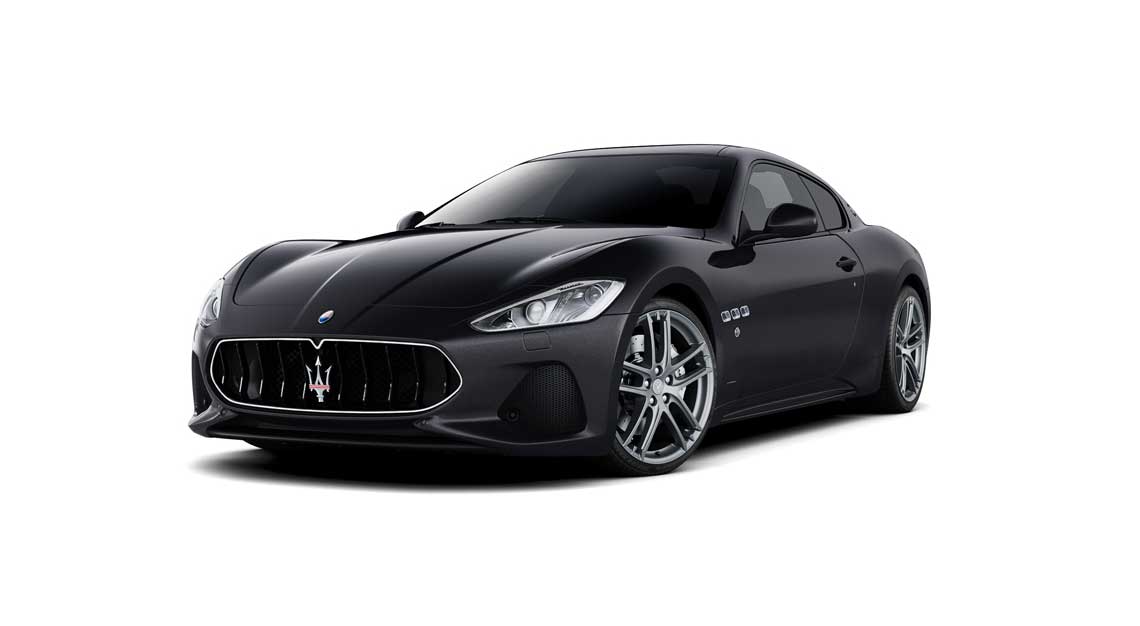 Maserati GranTurismo
We're obviously advocating black tie when it comes to exterior paint colors, but the Maserati GranTurismo offers a wide variety of color choices inside thanks to the automaker's personalisation program. Exclusive Poltrona Frau leather upholstery is offered in 10 different colour choices for the seats, dashboard, and other interior features, and the cabin can be further customised with a range of choices for contrast stitching, carpet, and wood moldings. The sleek, muscular styling matches the impressive performance specs: The car's naturally aspirated V-8 engine variants achieve anywhere from 405 hp in the regular GranTurismo to 460 hp in the GranTurismo MC Stradale. The GranTurismo can also seat four adults comfortably, so it's a great choice for arriving in style on double dates.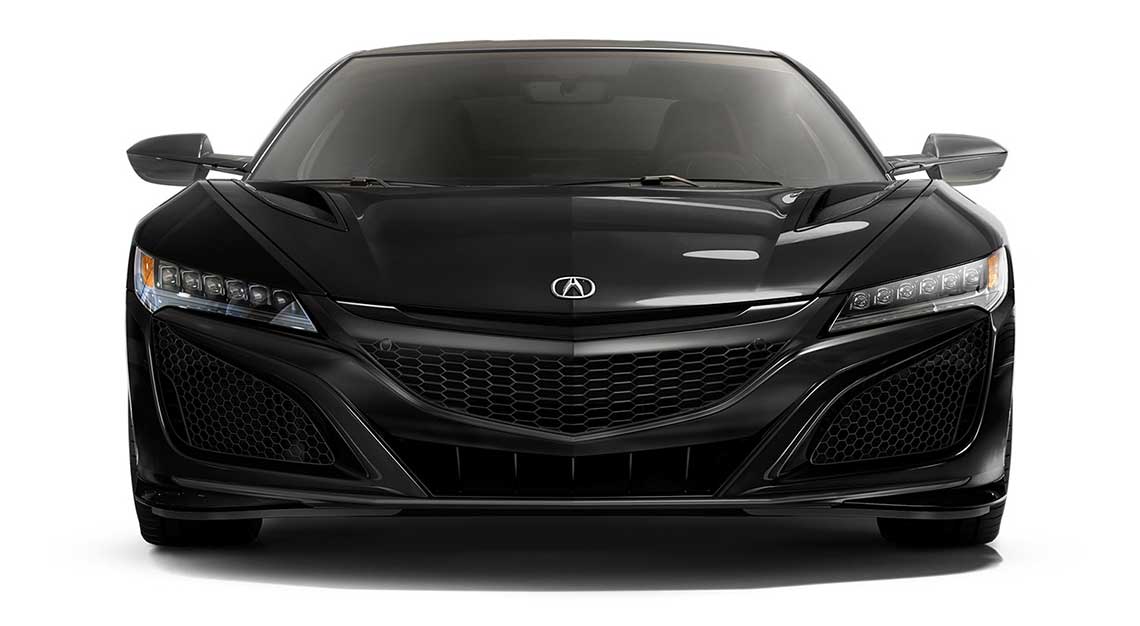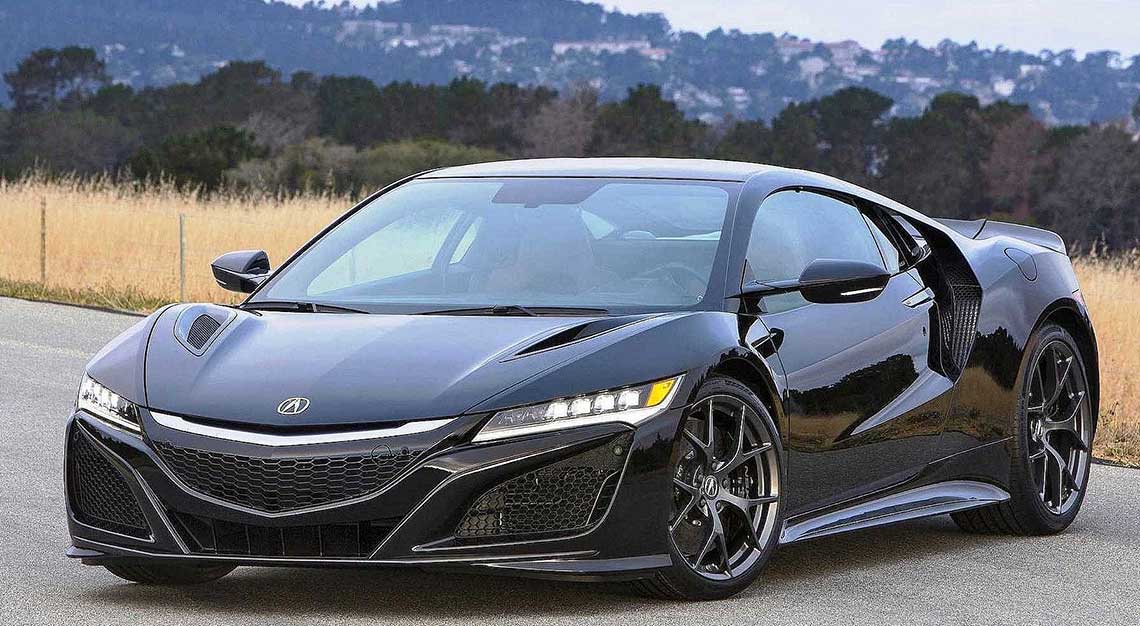 Acura NSX
There's no question that the Acura NSX is a head-turner, but it's also one of the most unique cars on this list because of its one-of-a-kind Sport Hybrid Super Handling AWD system, composed of a twin-turbocharged V-6 engine and three electric drive motors. While Acura has focused heavily on the performance aspects of this car, it hasn't left comfort and luxury in the dust.
The sport seats — offered in materials like leather or faux-suede Alcantara — have been designed to offer better comfort than other high-performance competitors. Audio and connectivity features include compatibility with Apple CarPlay, Android Auto, Siri Eyes Free, and Pandora, as well as the AcuraLink system for convenience features like traffic information and 24/7 concierge service. An optional Technology Package also includes a premium audio system designed in collaboration with Grammy- and Emmy-winning recording engineer and music producer Elliot Scheiner.