This flawless jewel is the largest oval diamond to appear on the auction block in the last five years
On 2 April 2019, a spectacular 88.22 carat oval brilliant diamond will lead the sale at the Sotheby's Hong Kong Magnificent Jewels and Jadeite auction. Perfect in every way, its exceptionally large size is just one of the many breath-taking facets of this stone. Not only was it expertly cut, the diamond is a D-colour and flawless Type IIa gem.
It is one of only three oval diamonds larger than 50 carats in living memory to appear at auction. Sotheby's estimates that this oval diamond will sell between US$11.2 million (S$15.2 million) and US$12.7 million (S$17.2 million).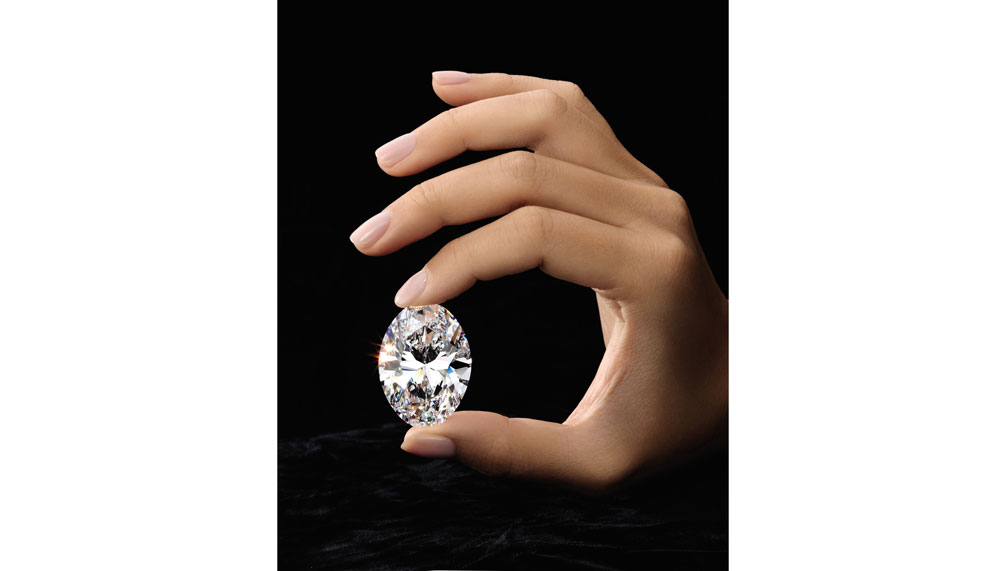 Type IIa Diamonds
As with the Koh-i-noor diamond (also oval) and the Cullinan I, both of which are part of the British Crown Jewels, this stone belongs to the rare subgroup of diamonds called Type IIa. Less than two per cent of all diamonds fall under this category, and they are the most chemically pure, with exceptional optical transparency.
Cut from a 242-carat rough stone discovered in Botswana in the Jwaneng mine, this precious beauty took months of intense cutting and polishing to yield such striking brilliance and symmetry. The Jwaneng mine, jointly owned by De Beers and the government of Botswana, is known for producing roughs of the highest quality.
Given the elongated shape of the rough, the oval shape was chosen to preserve the greatest amount of weight.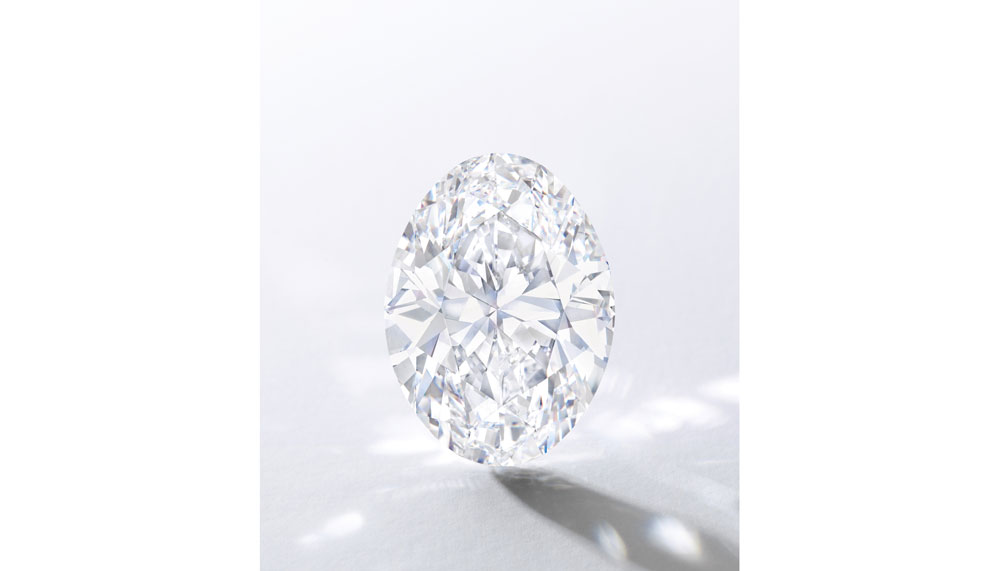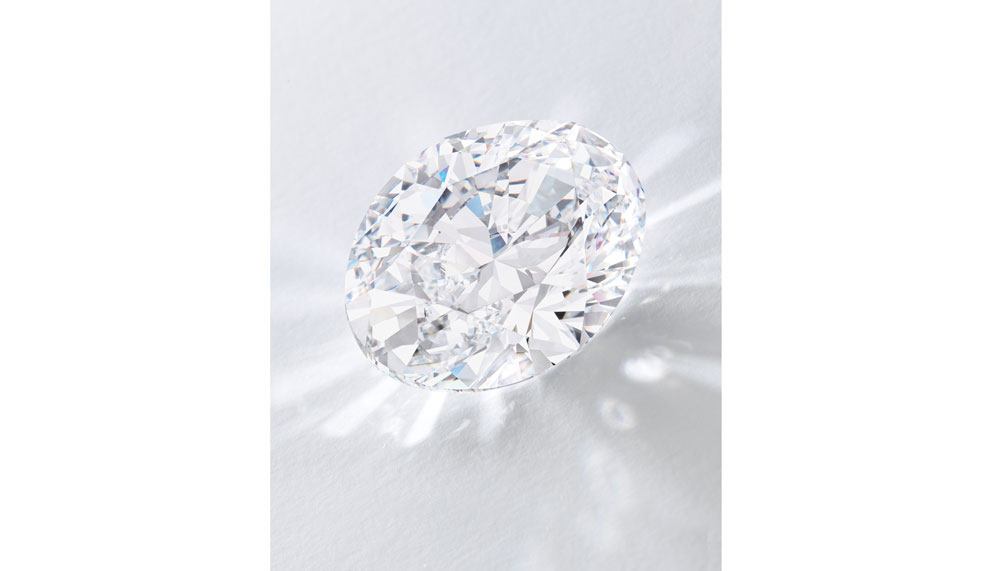 Other Notable Sales
This 88.22 carat diamond follows a series of landmark sales of ultra-rare white diamonds in 2018. In April 2018, Sotheby's Diamonds in London sold a rare and extraordinary 102.34 carat white diamond, which was the only known round brilliant-cut diamond over 100 carats, D-colour, and flawless, with excellent cut, polish and symmetry.
A month later in May 2018, Sotheby's Geneva auctioned off two white diamonds, also D-colour and flawless Type IIa stones. One of them was a 51.71 carat round diamond and the other, a 50.39 carat oval diamond. Both sold above their high estimate, closing at US$9.3 million (S$12.6 million) and US$8.1 million (S$10.9 million) respectively.
The Sotheby's Magnificent Jewels and Jadeite auction will take place in Hong Kong on 2 April 2019 over two sessions, at 2pm and 4pm. Highlights of the sale will also travel to different cities around Asia: Shanghai on 2 and 3 March, Beijing on 5 and 6 March, Singapore on 9 and 10 March, Bangkok on 12 March and Taipei on 16 and 17 March.