Forget dim, uninspiring spas tucked in the basement of city hotels, for Spa by JW has knocked its competitors for a loop
While city hotels may offer heritage, luxury and all that jazz, they usually tend to miss the mark, particularly where spas are concerned. Regardless of how skillful the therapists are, dim alleyways with wooden flooring, warm yellow lighting, and the lack of natural lighting just don't cut it. But just when you've resigned yourself to fate, in steps Spa by JW. Now, bear in mind that the previous South Beach hotel didn't have a spa, which means that the rebranded JW Marriott Singapore South Beach hotel has set the tone for other contemporaries.
The first thing you'll notice at Spa by JW is the flood of natural lighting that pours through. The sitting areas, beauty bar and shelves are all well-lit, with soothing hues of grey and pastels being equally easy on the eye. I'm sold.
It's recommended that you pay the spa a visit an hour earlier than your scheduled treatment session, and for good reason. The changing room comes with a sauna, steam bath and Jacuzzi, all of which can, and should be alternated with cool mist showers (orange, peppermint and eucalyptus in this order). The hot and cold treatments will leave your muscles feeling relaxed, and just like an entree, they prep you for what's to come.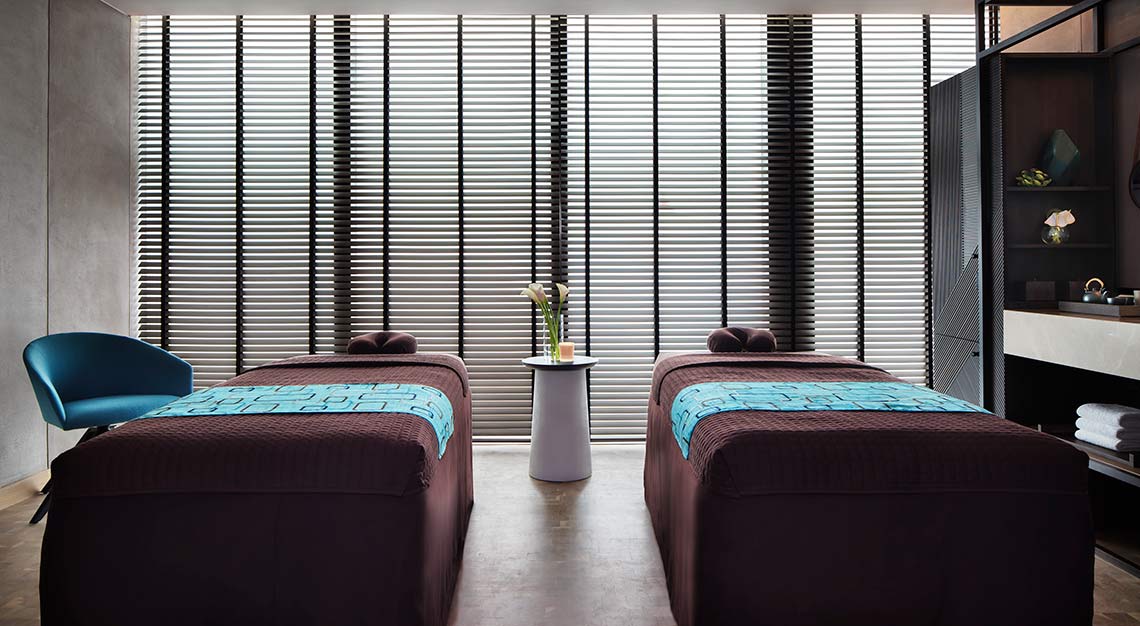 Treatment rooms are equally bright and airy, with wooden shutter panels filtering sunlight through. And given that not everybody's able to carve out three hours of their schedule for some midday downtime, the spa's signature 50-minute massage may do the trick.
There's no welcome foot bath nor the clanging of a gong to signal the start and end of a session. Instead, what you get is a no-nonsense, 50-minute TLC package, signed, sealed and delivered with one of three floral massage oils, Jasmine, Orchid and Palm (I picked Orchid).
And take it from us, the sooner you decide which area(s) the therapist should focus on, the better. Mine wasted no time in stretching my calves before using long, deft strokes to work her way upwards to my thighs. There's not much one can ask for, not when you're lying face first on a heated massage bed, a thick blanket draped over your body, and massage oil warmed by the therapists' hands. I'm slightly ticklish, so I fare a lot better when the therapist uses her entire palm to slowly glide over my upper body. How does one possess that much force yet remain so gentle and firm?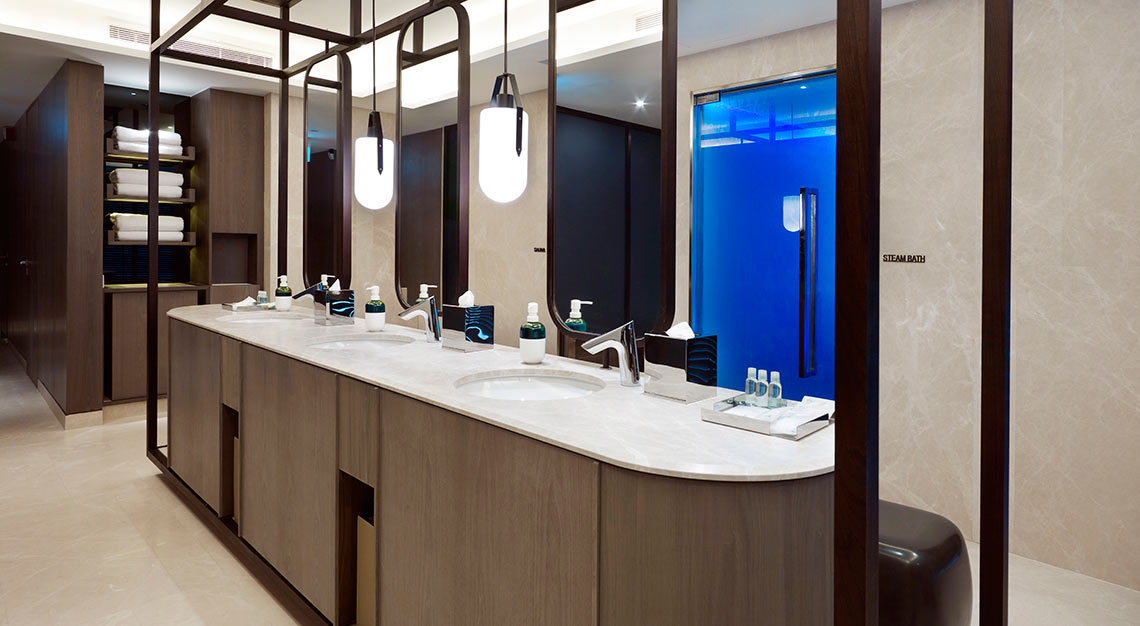 The techniques in the Signature Massage are said to boost blood circulation and promote relaxation, which may have worked a little too well, because the next thing I know, I'm gently aroused from my slumber and told to flip on my back.
Now, the lack of the usual 10 minutes means that your session may feel rushed, making it difficult to fully appreciate the moves as the clock ticks away at the back of your head. Which is where a head, neck and shoulder massage comes in handy, and I'm glad the therapist spent the last few moments focusing on those areas, hurling my willing body back to a state of bliss.
All too soon, the massage comes to an end. Of course, you can lengthen your day trip to the spa, either by spontaneously signing up for another treatment, enjoying the rest of your afternoon in one of the zero gravity chairs in the relaxation lounge to further boost blood circulation, or hopping to the locker room for another DIY spa session.
Whichever you pick, one thing's for sure, Spa by JW knows how to provide a freaking good spa sesh in the city.
Spa by JW
Level 2, East Tower
JW Marriott Singapore South Beach Hotel
30 Beach Road
Singapore 189763
Tel: +65 6818 1929