You've worked hard this 2018. Now it's time to play hard and enjoy what one of the coolest hotels in the city has to offer
It's hard not to love JW Marriott Singapore South Beach hotel. Stepping out of a cab and into the lobby, the term 'holiday mood' rings throughout. There's constant airflow so it's always breezy outside, the old army barracks have been preserved and are now chic lifestyle destinations and the artwork littered throughout the lobby add a quirky vibe.
Its prime location also makes it a great weekend escape, especially for those who wish to visit the museums and get some shopping done. But the hotel also offers plenty of options for those looking to enjoy hotel facilities.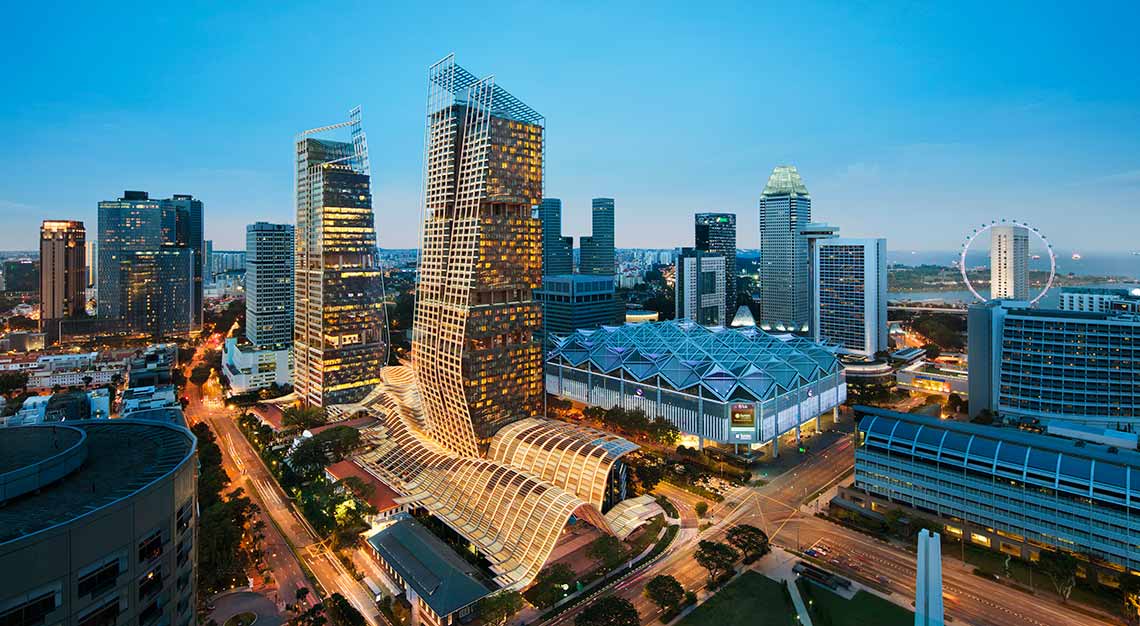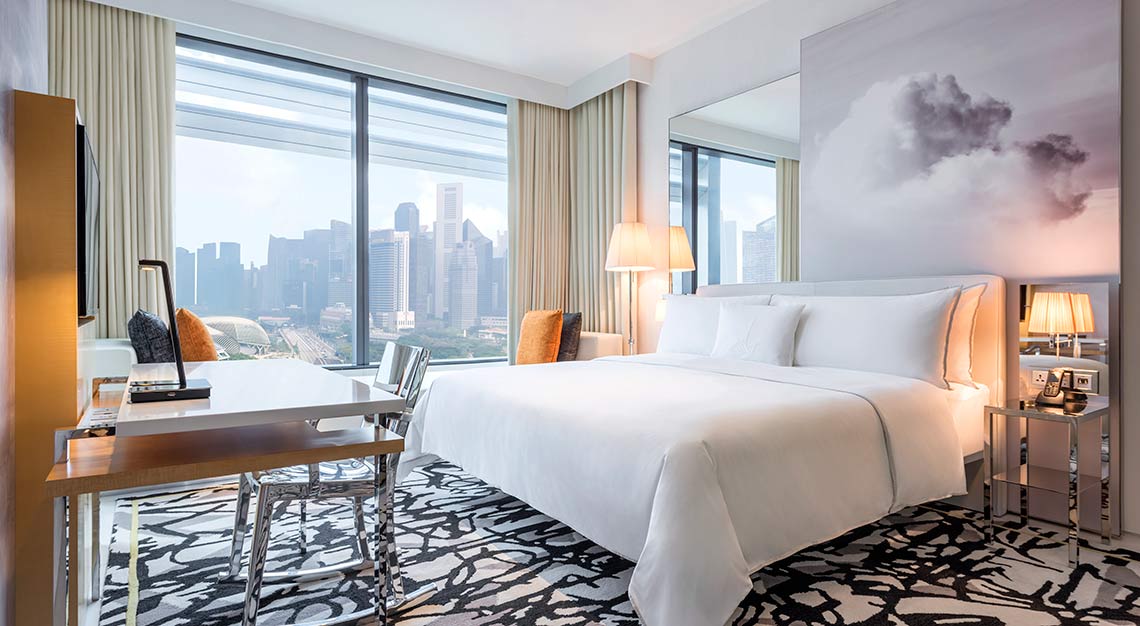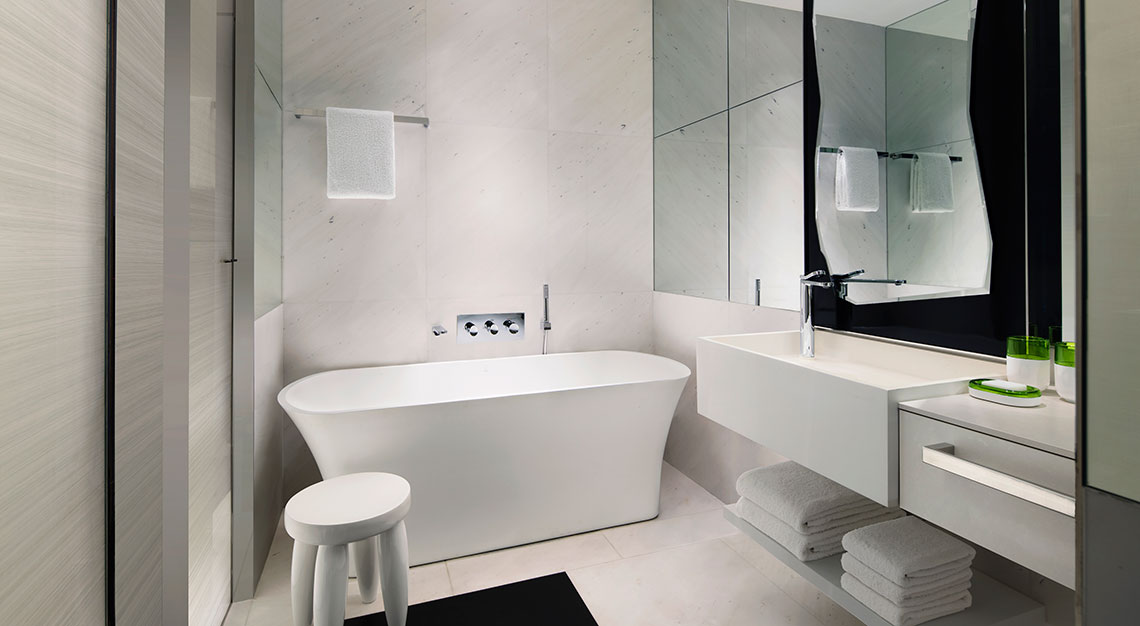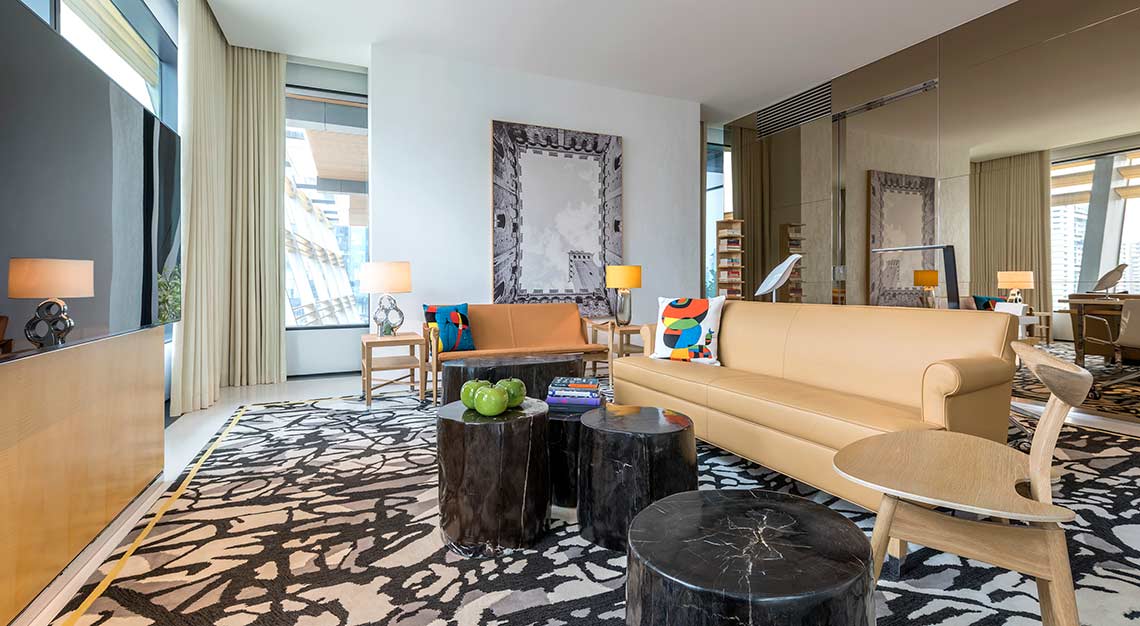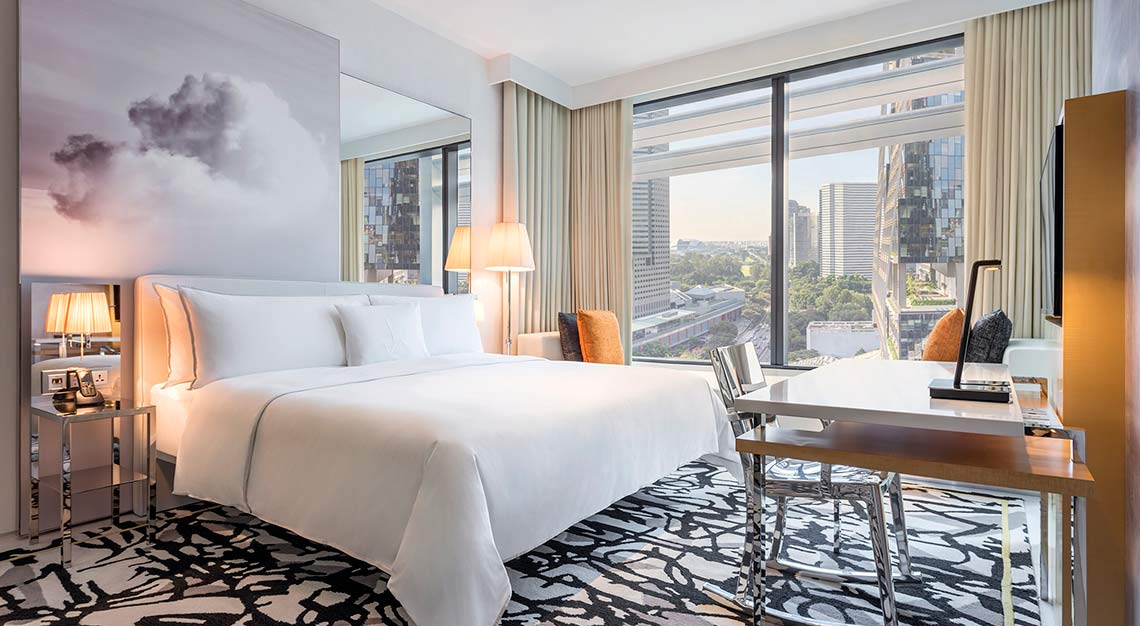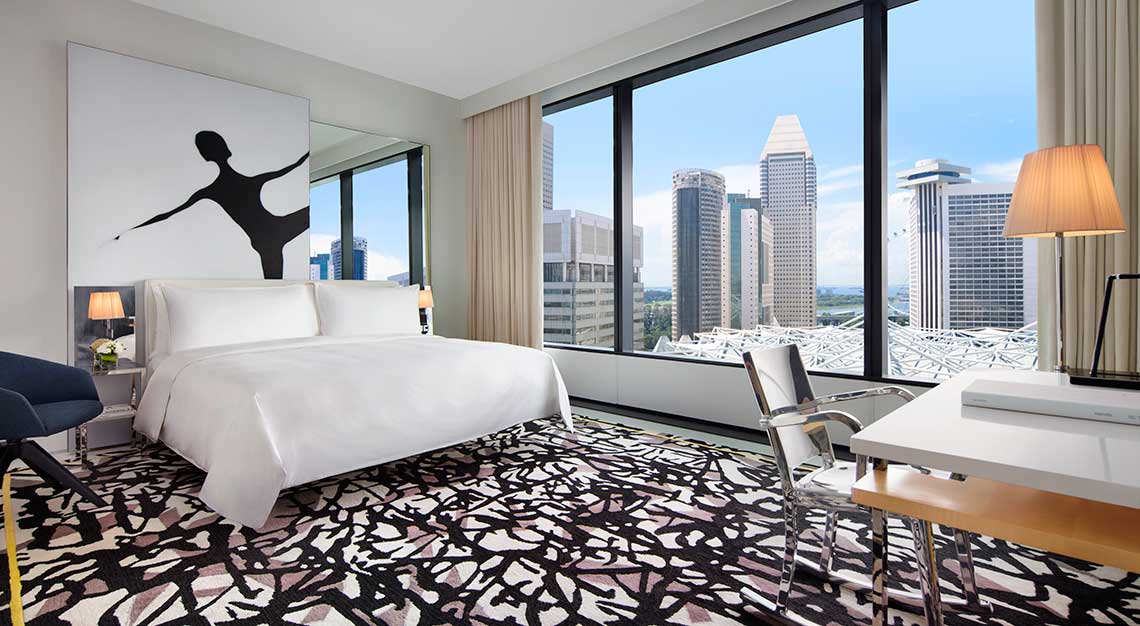 Check In
Guests are welcomed at the lobby and ushered straight to the room for a seamless check in. Room sizes start from 23sqm, but for adequate comfort and space, opt for Club Rooms, which start at 37sqm. All rooms and suites are decked in carpets with random tangles of cream, black and berry (no doubt a Philippe Stark signature) and artwork at the headboard. The bathrooms are slightly space-starved and could definitely do with more clothing hooks and towel racks, but there's really not much to be picky about, especially when you've got great views of the city.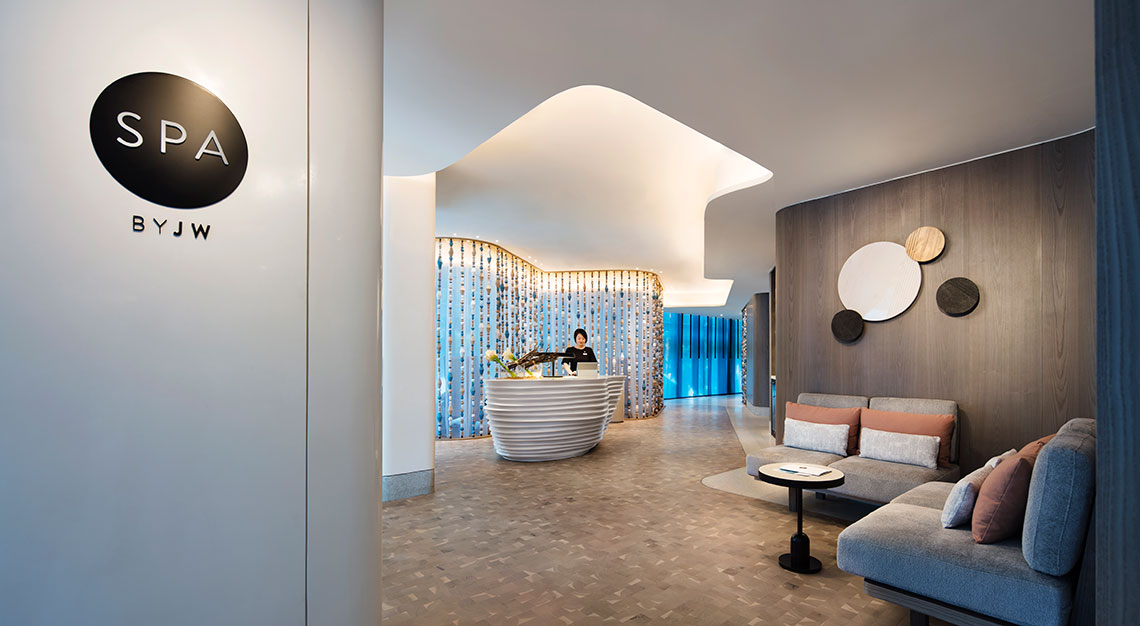 Relax O'Clock
Perhaps one of the better ways to starting your stay on a relaxing note, Spa by JW offers more than 20 treatments across four categories: Calm, Indulge, Invigorate and Renew. Select from massages, facials and body polishes, or if you're unsure which to go for, I'd recommend the 50-minute Signature Massage. Express treatments are also available, but remember, it isn't a holiday if you're watching the clock.
Apart from the treatments, you're also encouraged to make full use of the spa's facilities. The changing room is home to a sauna, steam bath and Jacuzzi, along with three cool mist showers with orange, peppermint and eucalyptus scents. Take your time and hop from room to room, the spa's fairly popular but you'll never feel that it's overcrowded.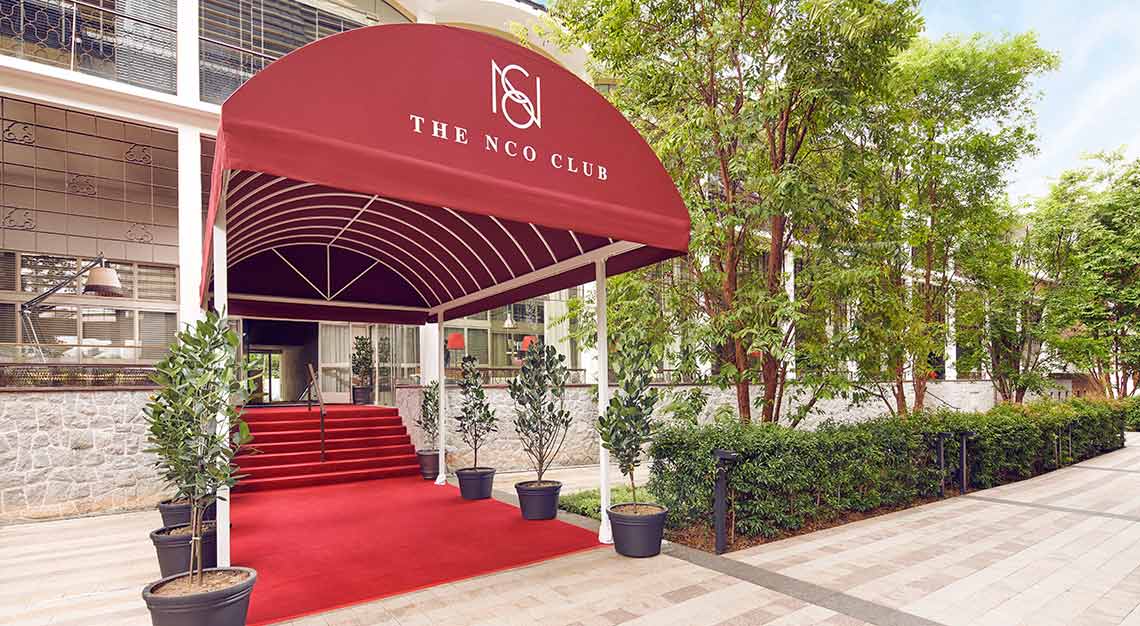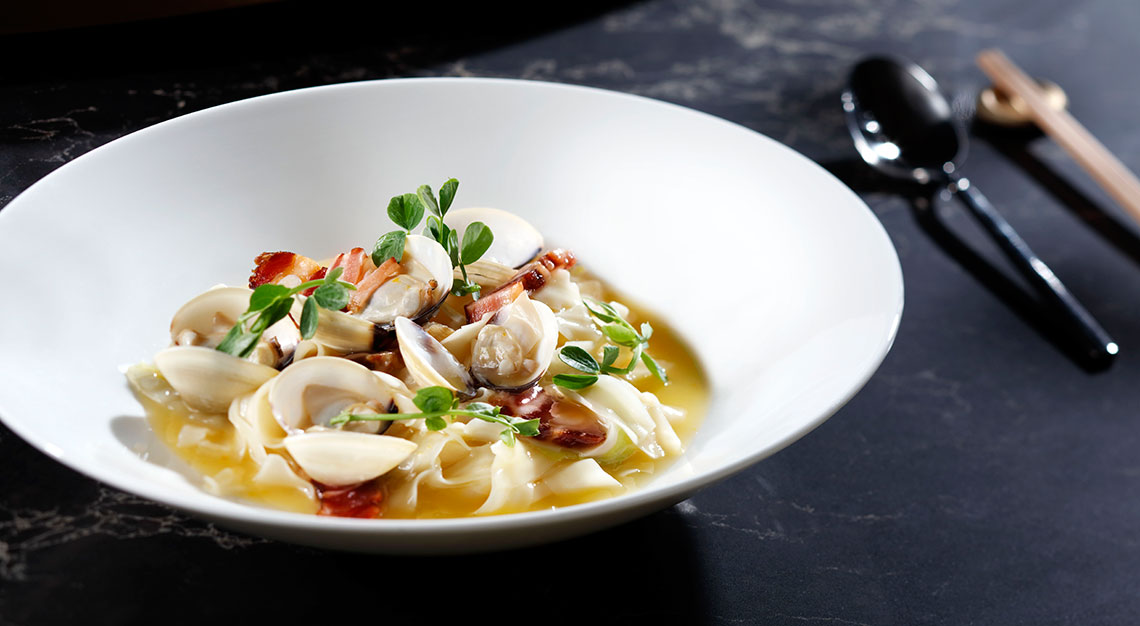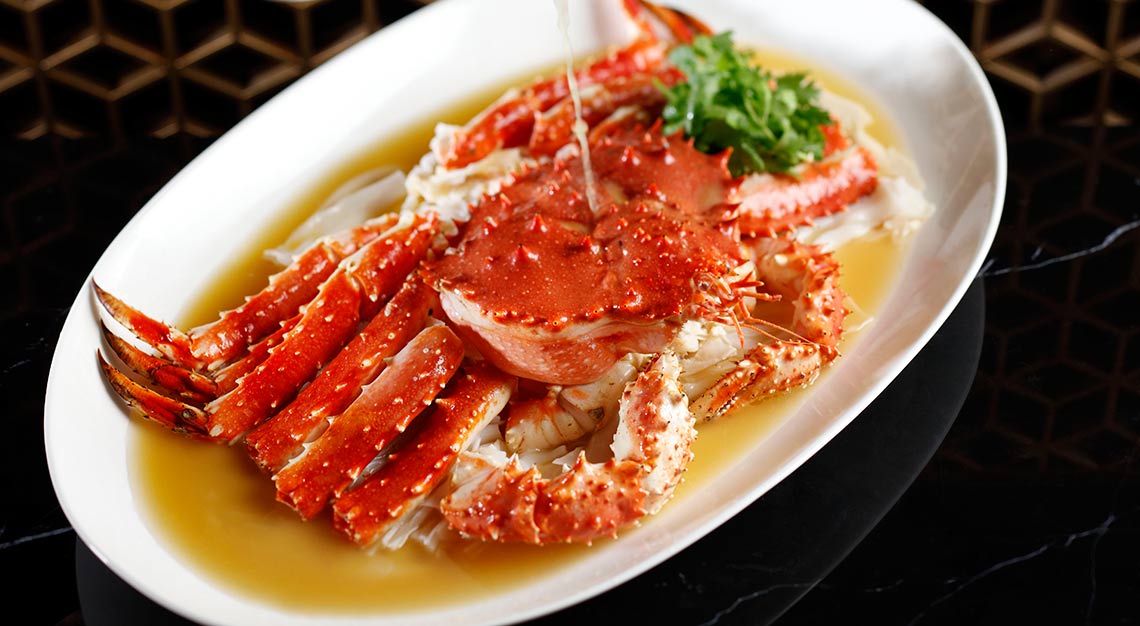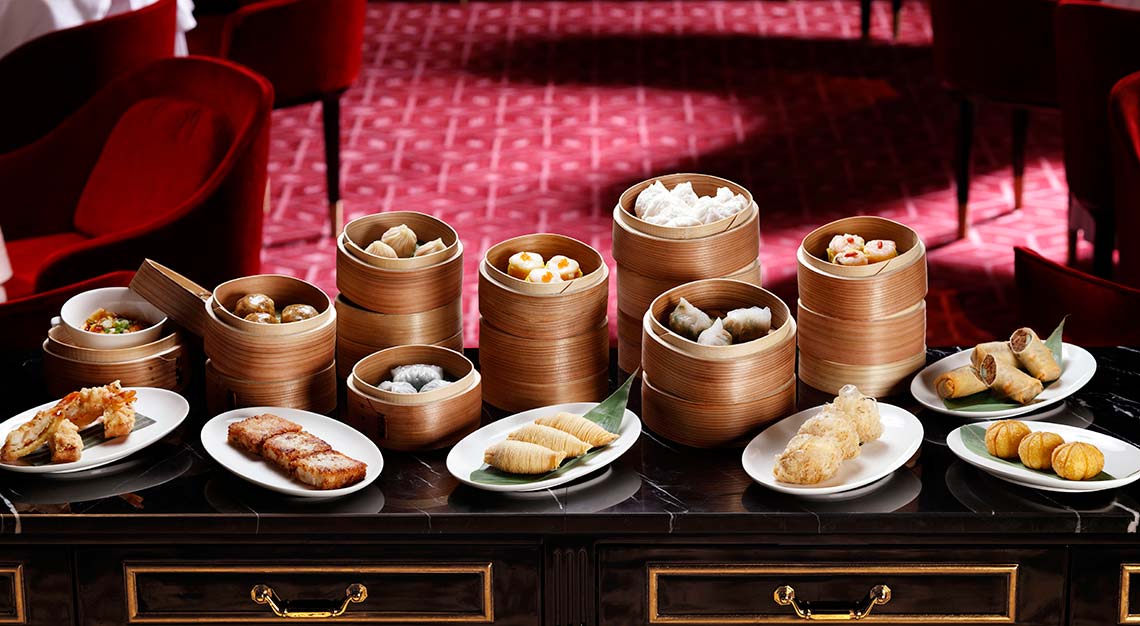 Dining
Beach Road Kitchen makes an excellent place for lunch with its local spread, but if you're still feeling peckish, head over to the Club lounge for some afternoon tea. Apart from the usual spread of finger sandwiches, tartlets, cake slices and scones, you'll also get to conjure your own nut mix at the healthy nut bar.
You'll find yourself spoilt for choice with the range of dinner options available, but our top picks are at Akira Back or Madame Fan at The NCO Club. The former is helmed by Korean-American chef Akira Back, and must-tries at the Korean-Japanese fusion restaurant include Spicy King Crab Miso soup, Pop Rockin sushi filled with spicy tuna, crab and pop rocks (no surprise that it's a hit with children), short ribs and the Baked Crab Hand Roll, which uses soy bean paper in place of seaweed.
If you're hankering after some hearty Chinese food, head to Madame Fan. The fine dining restaurant serves winning dishes one after the other, and it's undoubtedly the best newcomer in the industry. For the months of November and December, Madame Fan celebrates Christmas with a six-course menu, highlighting signature dishes such as Crispy Aromatic Duck, Four Treasure Soup, braised Taiwanese noodles and a warm Crepe Souffle.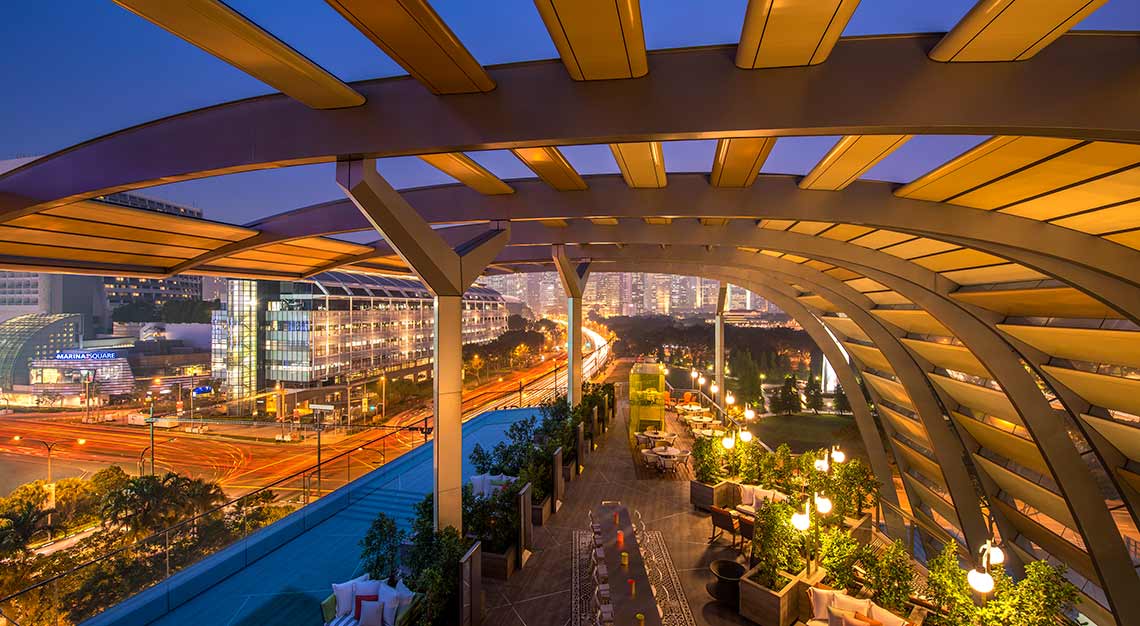 Work Out While On Vacation? Why Not?
Back due to popular demand, JW Marriott Singapore South Beach has reintroduced barre and yoga classes to its repertoire. Held on Wednesdays and Sundays respectively, hotel guests can sign up for both classes for a nominal fee ($25 for barre and $15 for yoga). Mats, towels and bottled water are provided, so all that's left to do is turn up. Non-hotel guests are also invited to join in the fun ($35 for barre and $25 for yoga), so grab a pal or two and sweat it out. The hotel's gym also offers hotel guests an intense workout with a boxing corner, free weights and calisthenics machines. Plus, the gym is open round the clock, which means there's no wriggle room for excuses.
When the hunger pangs call, you can always go for healthier choices when ordering at restaurants or room service. The buffet breakfast at Beach Road Kitchen also offers a vertical salad bar, allowing you to pick your greens and dressings, and mix them up as you please.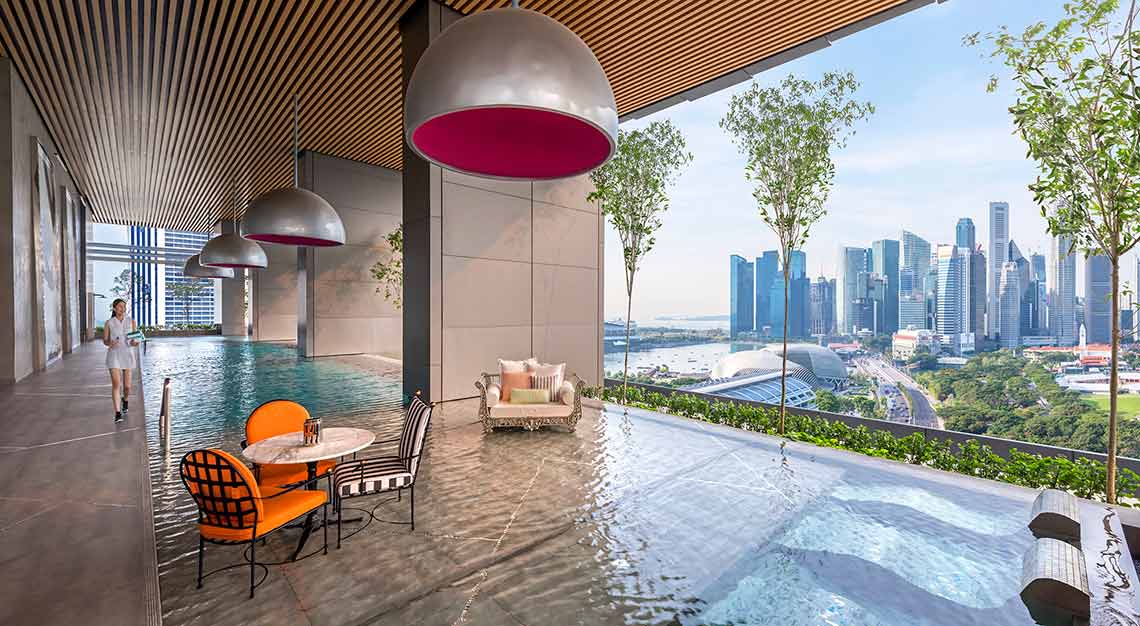 The Views Are To Die For
There's no point staying in a city hotel if you don't get to appreciate views from above. Levels six and 18 offer stunning views of the city, particularly during sunset. Both levels come with lap pools though elevated levels mean that the water's usually a little chilly. Regardless of where you are, you can enjoy bar bites and cocktails in comfort. Flow 18 is the preferred spot for a sundowner given its view of Marina Bay. Sit by the pool, or better yet, get your feet wet and stroll into the reflection pond, where tables, chairs and an unblocked view await. During special occasions, such as Singapore Grand Prix, National Day, or New Year's Eve, the pool is emptied, providing partygoers with more space to mingle and a step closer to the fireworks action.
A weekend at JW Marriott Singapore South Beach is all you need to recharge, and if that isn't enough, not to worry, you can always head back for a repeat visit.
JW Marriott Singapore South Beach
30 Beach Road
Singapore 189763
Tel: +65 6818 1888