Here's the cherry on top: this marks the first fully-civilian trip to space
Space exploration probably elicits images of the brightest scientific minds known to man; a pipe dream for the everyday civilian, limited to imagination and the realm of science-fantasy. But not Jared Isaacman.
The 38-year-old billionaire, entrepreneur and philanthropist has assembled the world's first all-civilian rocket trip for a SpaceX mission. The three-day voyage will circle Earth, and while that already sounds like quite a feat in itself, the kicker's that there'll be no presence of professional astronauts from any space agency during the journey.
Not only is this the first civilian-only mission, it's also arguably the most diverse. Typical trips see a collection of white males, but Isaacman had made sure to incorporate greater diversity for the first commercial space flight.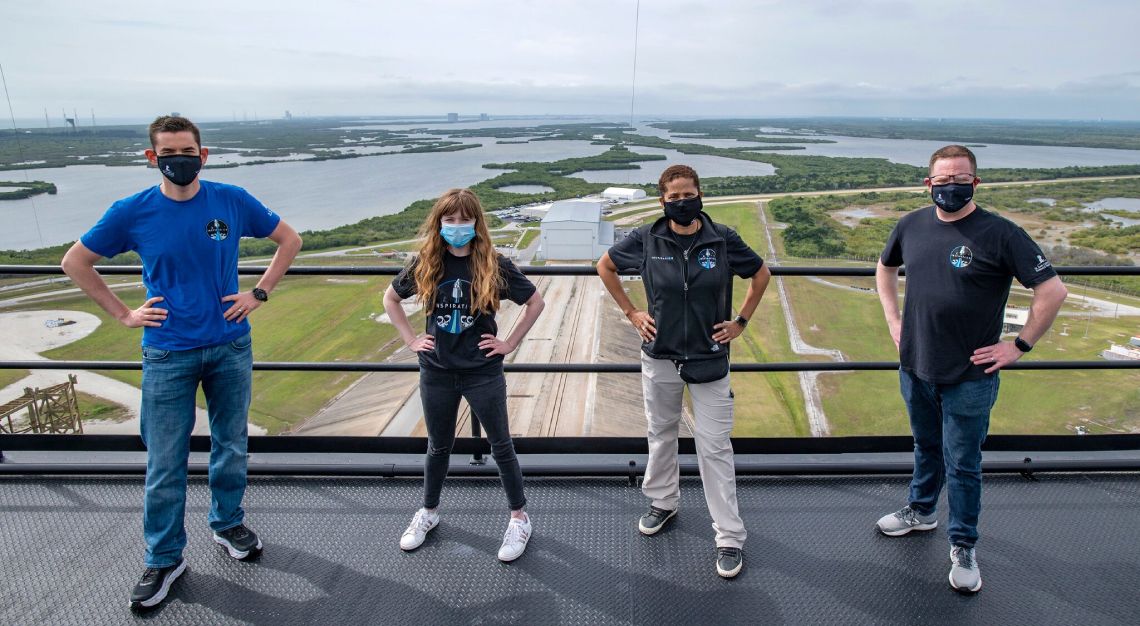 It's no surprise, but all three crew members are space enthusiasts. But just how did Isaacman go about roping in his fellow members? From the get-go, Isaacman decided to hold a fundraiser for St. Jude Children's Research Hospital in Memphis (which treats children for cancer and other diseases, free of charge), gave two seats to the hospital, and the last to a random donor. The fundraising brought in US$13 million, with Isaacman pledging US$100 million more.
The journey is very much a dream come true for Dr Proctor, an African-American who has a doctorate in science education. In 2009, she was one of 47 finalists selected by NASA but was unfortunately not one of the nine new astronauts that year.
Hayley Arceneaux is a former patient and current physician assistant at St. Jude. At 29, she'll be the youngest American to go to space and the first with a prosthetic body part.
The last of the four-man crew is Christopher Sembroski, a data engineer for Lockheed Martin. Though he didn't win the raffle, his friend did, and – bless his soul – decided to give the slot to Sembroski, knowing his deep interest in space exploration.
While the launch date has yet to be confirmed, word on the street is that it could take place as soon as 15 September.