Iran Modern: The Empress of Art celebrates Empress Farah Pahlavi's advocacy of arts and culture
Hidden within a vault in Tehran is an incredible collection of modern artworks, spanning the likes of Warhols, Renoirs, Bacons, Chagalls and more. It is unlikely that any of us will ever see the pieces in real life. But for the first time ever, the collection can be seen in its entirety in Iran Modern: The Empress of Art, a new coffee table book by Assouline, written by Viola Raikhel-Bolot and Miranda Darling.
This vast collection, estimated to be worth US$3 billion (S$4.08 billion) today, was the brainchild of Empress Farah Pahlavi. She was part of the last royal family to rule Iran until the 1979 revolution where the ayatollah overthrew the monarchy and established an Islamic republic. Her life story has been recounted in this coffee table book, with a foreword and input from the Empress herself.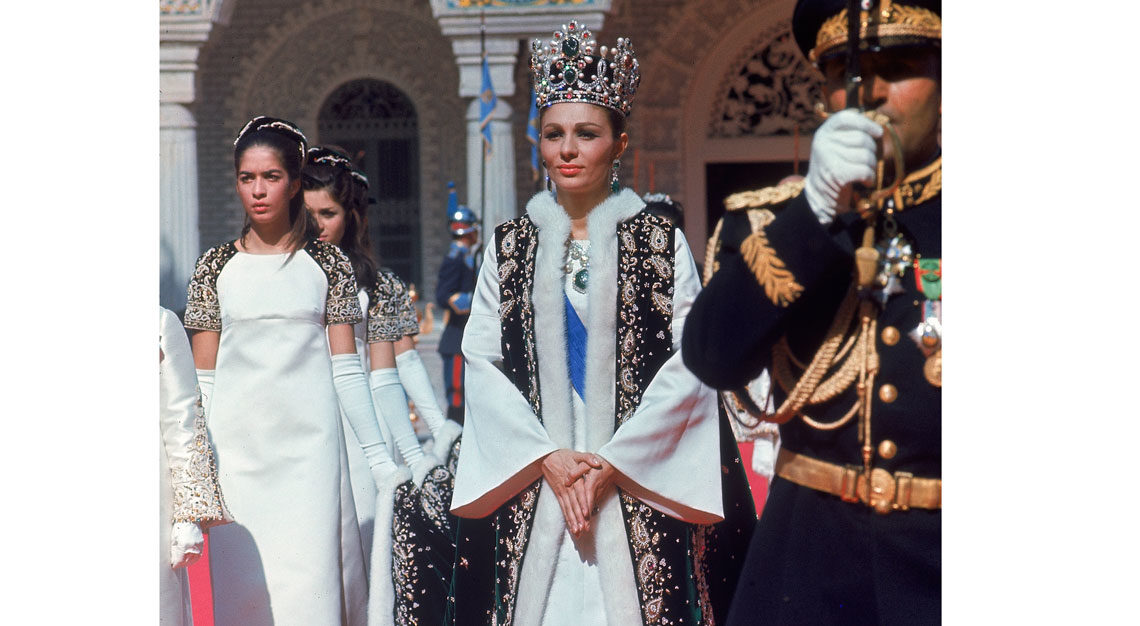 On a Friday evening in June, French jeweller Van Cleef & Arpels invited Raikhel-Bolot and Darling to its new boutique at the Shoppes at Marina Bay Sands to discuss the inception of the book, and why the Empress' story matters today. Raikhel-Bolot and Darling had founded Vanishing Pictures with the aim of sharing untold stories about women who changed the course of history.
Their first subject, they decided early on, was to be Empress Farah, regardless of whether they would ever have the chance to meet her or not. As luck would have it, a Washington connection introduced them, and their relationship with the Empress was cemented henceforth – never did they expect that they would subsequently spend every Valentine's Day since with the Empress herself.
Today, Empress Farah splits her time between New York and Paris. She celebrated her 80th birthday a few days before the launch of the book. While she cannot visit Iran, she remains deeply invested in what's happening in the country. She still supports the cultural scene, and believes that she can be a force for good and humanity through her soft approach.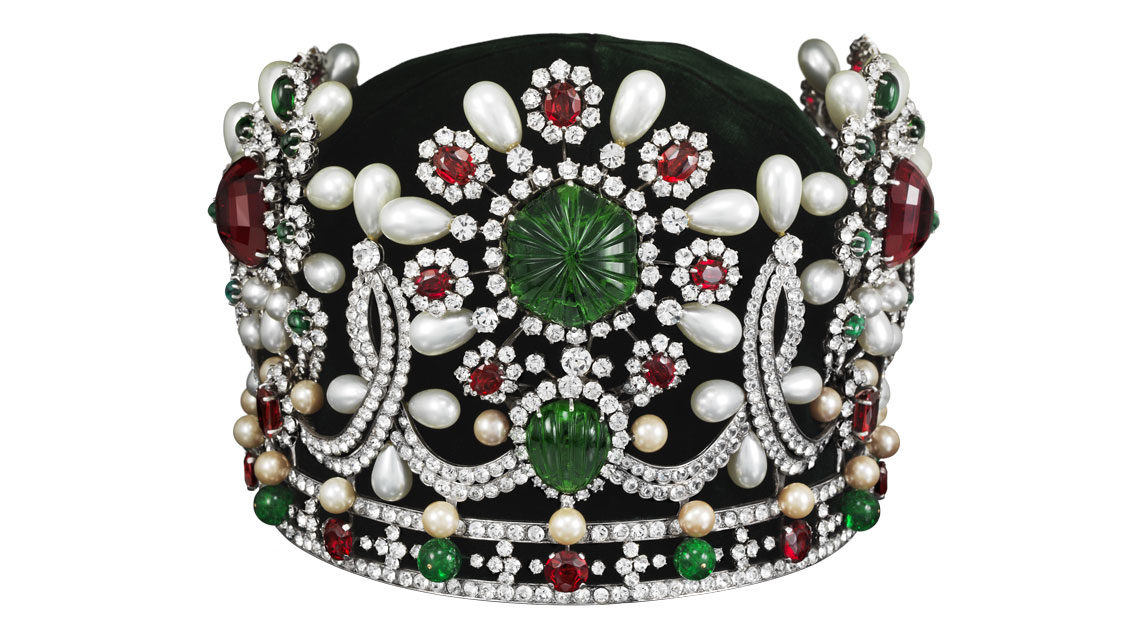 It is simply a continuation of her work as the Empress, where she had used her power to empower women, bolster the education system in Iran, and support the arts and cultural scene. Her belief was – and still is – that "art is a form of diplomacy and it unites people". The art collection that she had carefully amassed over the years was to be displayed in a new museum that was being built, in order to introduce her people to the art of the west. While the collection was mercifully not destroyed during the revolution (apart from a Warhol), it remains hidden in a vault in Tehran.
Crown Jewels
Empress Farah was the first female monarch to ever be crowned in a high-profile coronation, giving her equal rights to her husband Shahanshah Mohammad Reza Pahlavi. She had his utmost support in her work in advocating women's rights. In fact, when her husband placed the Van Cleef & Arpels crown on her head as she kneeled in front of him, she allegedly said, "When I was kneeling at his feet and he placed crown on my head, I felt like he was crowning all women of Iran."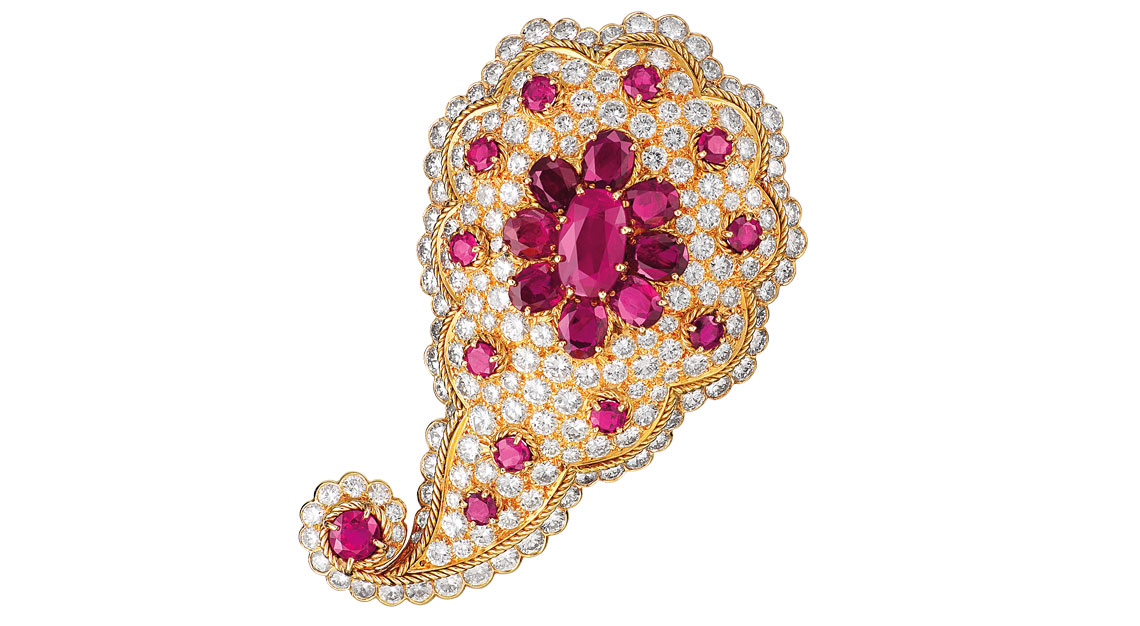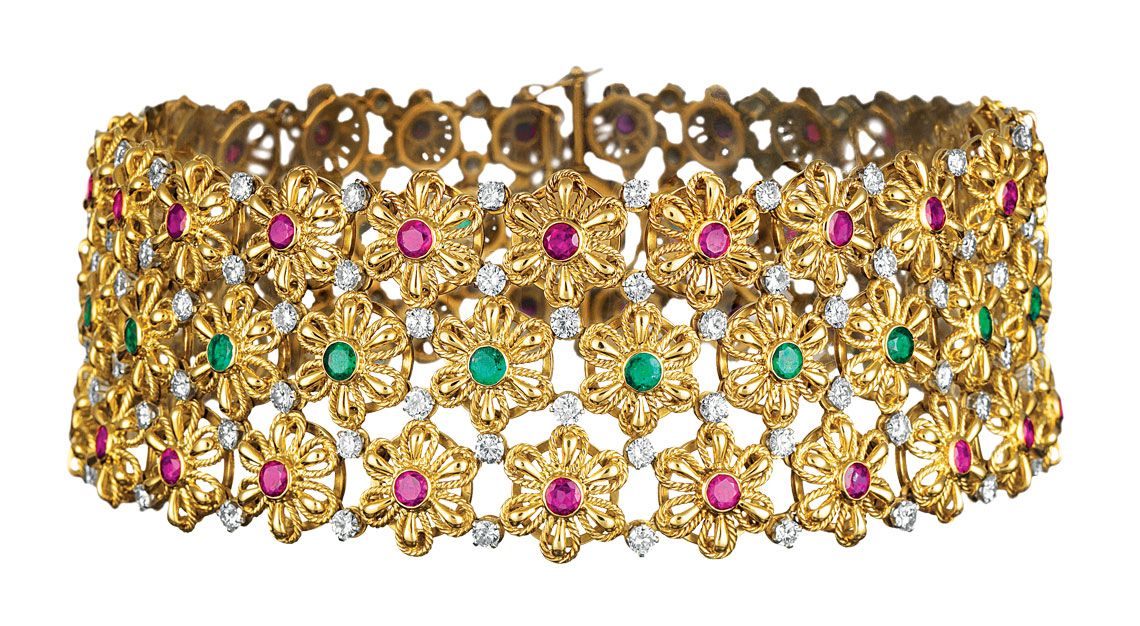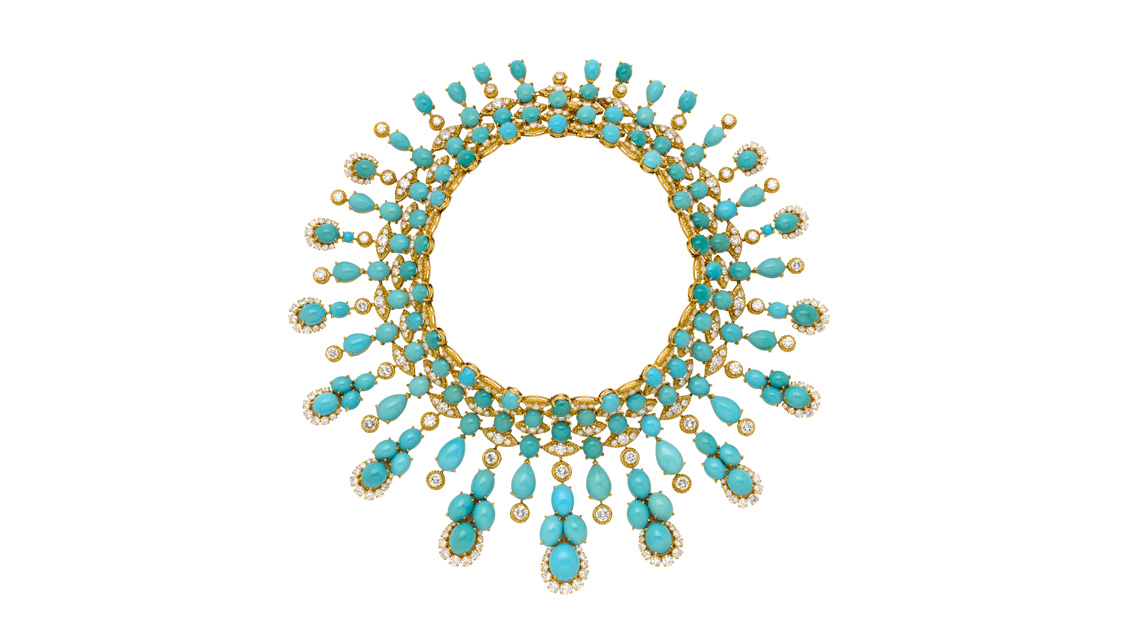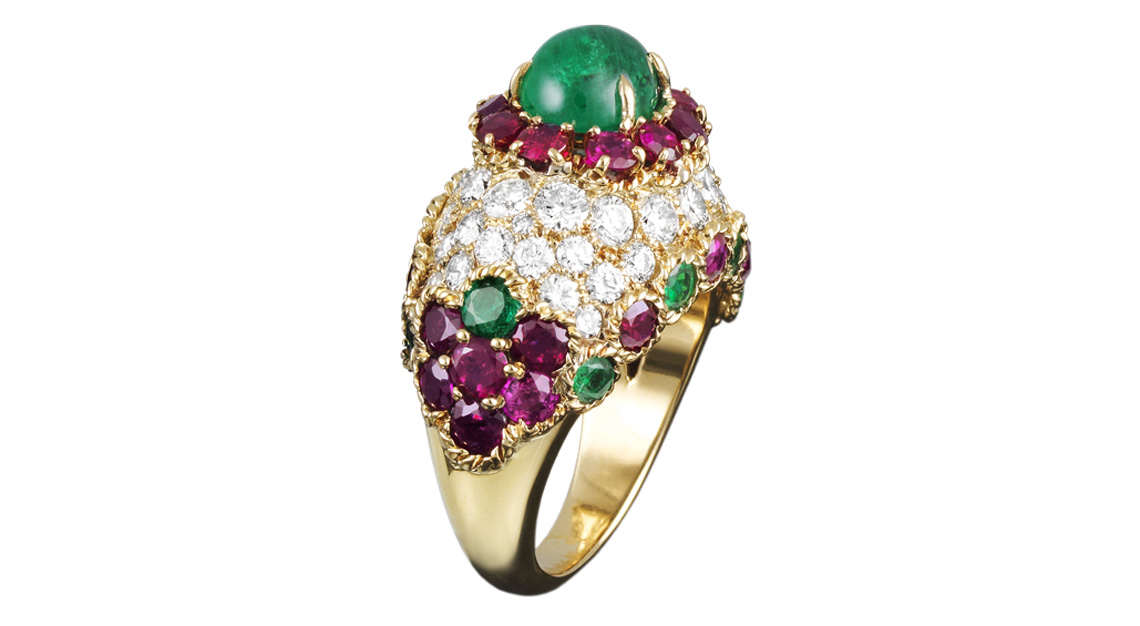 Van Cleef & Arpels was given only six months to craft the crown, and Pierre Arpels had to travel to Tehran 24 times to take measurements – the reason being that Tehran insisted that he could only use gems from the royal vault, and didn't allow the stones to leave the country. A replica of the crown is currently on display at the Marina Bay Sands boutique, showcasing the incredible wealth of stones, including 469 diamonds, 105 pearls, 36 emeralds, 36 rubies and spinels, and the central 150-carat carved emerald.
A number of archival pieces from the maison's history, depicting its ties to the Middle East and India, are currently on display at the Van Cleef & Arpels boutique at Marina Bay Sands until end of June.