Ten years. Three thousand carats. Sixty pieces. Van Cleef & Arpels' latest high jewellery collection, Treasure of Rubies, pays tribute to the king of gems
For centuries, it was the big four gemstones – diamonds, emeralds, rubies and sapphires – that ruled the roost, and were coveted status symbols for aristocrats. Unsurprisingly, this led to over-consumption and the depletion of mines around the world, giving rise to "alternative" precious gemstones such as spinels, aquamarines, tourmalines and more. It's not that these gemstones didn't exist in the past – it's just that traders didn't have the sophisticated methods to differentiate the chemical composition of the stone. So if the stone was red, it was a ruby. Blue, a sapphire. And you get my drift.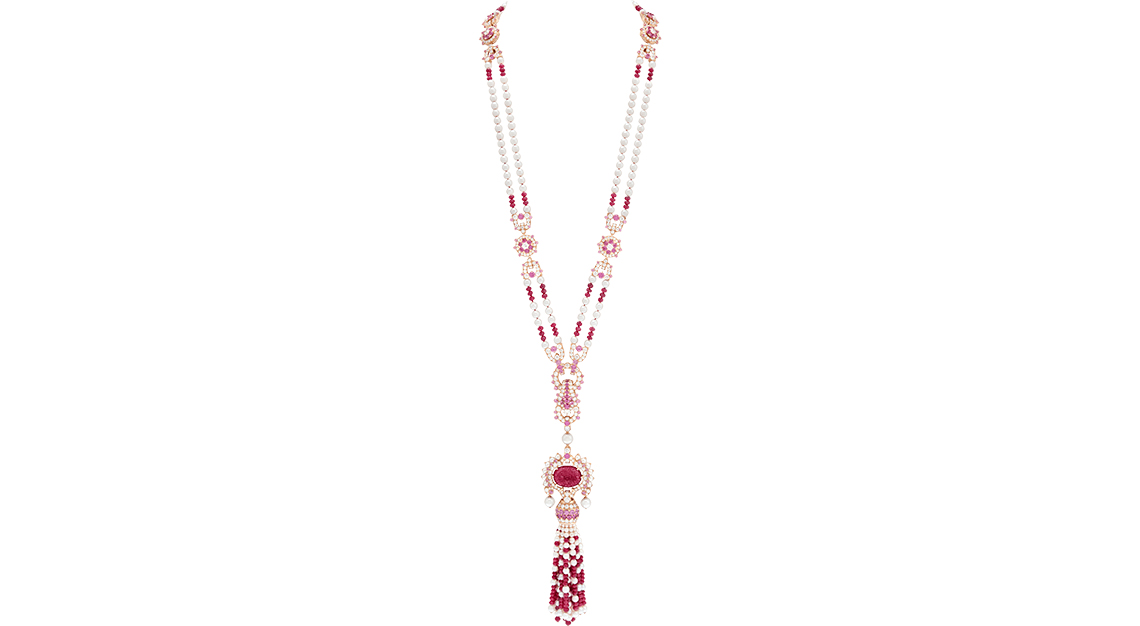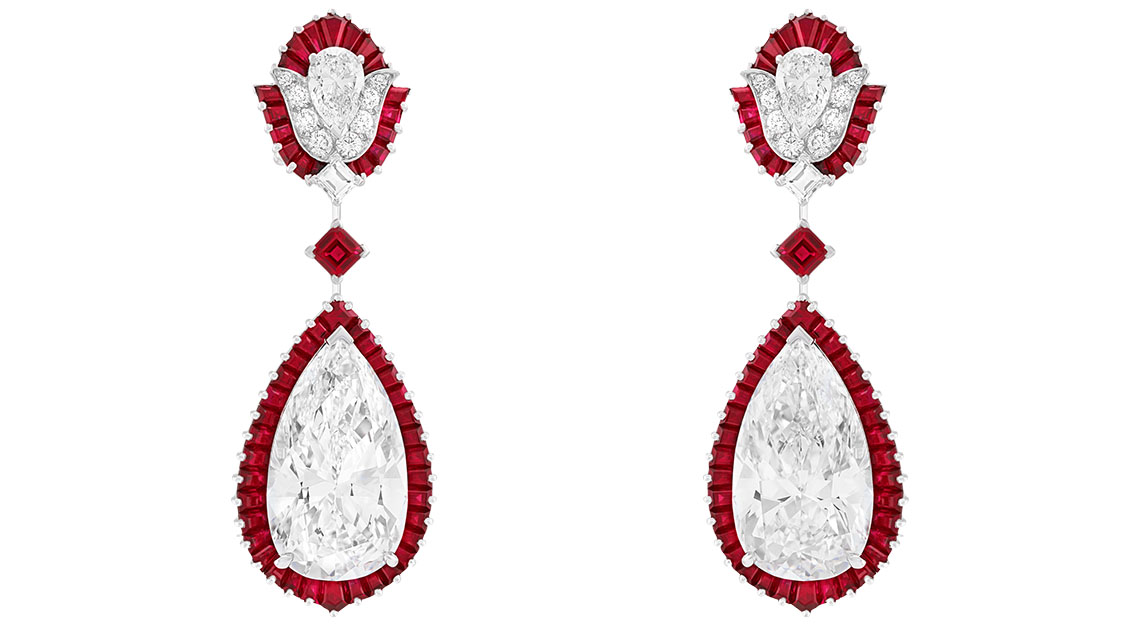 Still, even as jewellers are now looking beyond the big four to harness the rainbow hues of alternative gemstones, diamonds, emeralds, sapphires and rubies remain just as popular as ever. Perhaps even more so, given that they've been overmined and it's become a lot harder to find larger varietals of these stones today. Hence, it is telling of Van Cleef & Arpels' clout and resourcefulness that it recently launched a high jewellery collection, Treasure of Rubies, centred around the king of gems – rubies.
Its global launch occurred a few of weeks ago in Bangkok, a telling sign of Asia's sustained importance as a luxury hub. Only 60 pieces were created for this collection, and many of the pieces were sold even before the client saw the actual jewel – they chose it based on gouache drawings. By the time we saw the collection in real life, we were told that most of the pieces had been snapped up.
The increasing rarity of rubies is one of the reasons why collectors clamoured to get their hands on these top-quality gemstones – the collection is replete with sizeable beauties, many of them vintage stones sourced from former clients and pieces. For instance, the Rubis Flamboyant transformable necklace nestles a cushion-cut 25.76-carat ruby acquired by Van Cleef & Arpels a few years ago. The story goes that a family of gemstone traders had kept the rough for centuries as an heirloom; when it was time to sell, there was only one jeweller they approached: Van Cleef & Arpels.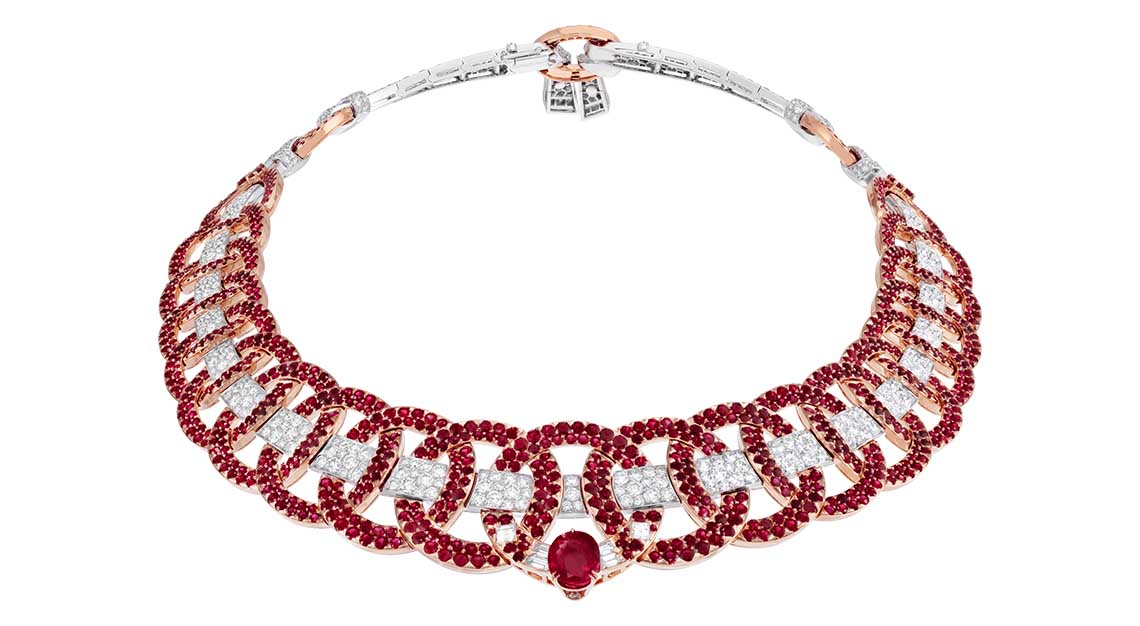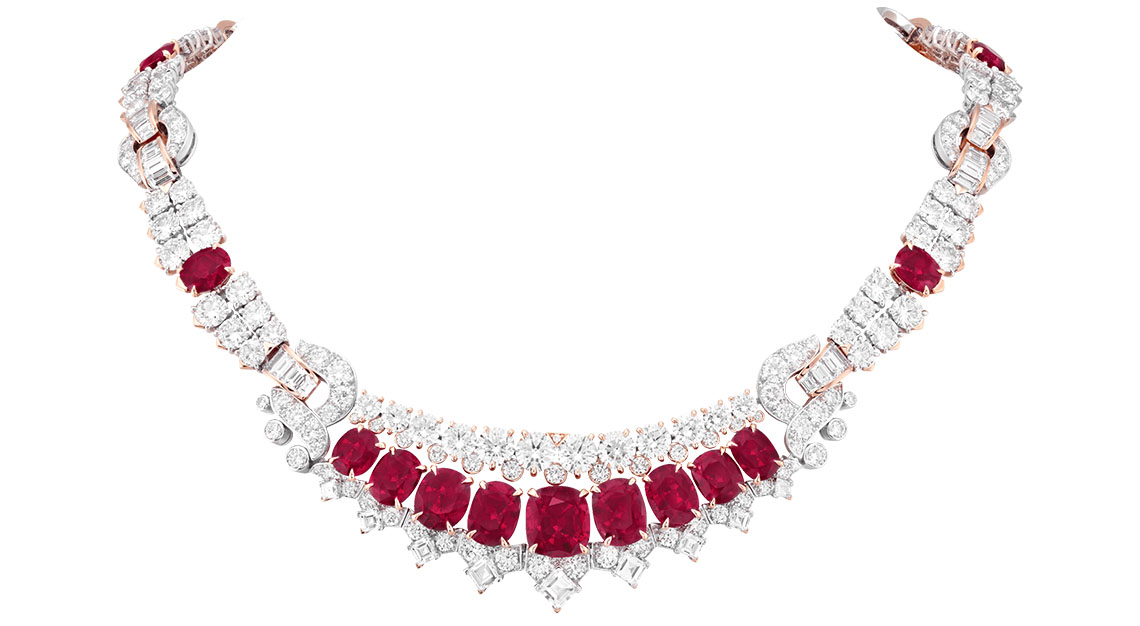 There are many such sizeable stones in the collection, and it comes as no surprise that Van Cleef & Arpels took a decade to source for all the rubies for this collection, which weigh more than 3,000 carats in total.
The challenge lies not just in finding big stones, but also rubies of similar hues. There is a popular misconception that the most desirable colour for a ruby is pigeon-blood, but in fact, the hues can range from a dark pink to an almost maroon-like red. The 18.12-carat ruby within the Jardin de rubis necklace appears almost pink in artificial light and darkens to a vivid red in the sun, boasting a colour intensity that's matched by the complementing hues of the surrounding pink sapphires, diamonds and rubies.
To achieve a homogeneous tone of the colours in pieces such as the Rivières necklace is almost an exercise in patience, as it can take years for the gemmologists to find the right match. It is also an exercise in design excellence, as Van Cleef & Arpels often begins the process by drawing inspiration from the stone, and not the other way round. This allows the French jeweller to create jewels that respect the stone while leveraging their technical knowhow.
It's not just rubies that are the highlights of this collection, as there are also a few Type IIA diamonds that command our attention. The Duo de diamants earrings, for instance, is almost blinding in its limpid brilliance, as it it features two pear-shaped, DIF coloured Type IIA stones weighing 21.26 and 20.37 carats respectively. The diamonds are surrounded by a halo of vibrant rubies, and we're told that this is one of the most expensive pieces of the collection. The drops are detachable as well, and can be worn in several ways, further reinforcing the wearability of the collection.
In fact, Van Cleef & Arpels' technical mastery was put to the test with this collection, as many of the pieces are designed to be transformable: meaning that they can be worn in several ways, so modern women can get more bang for their buck. Creating a transformable jewel that's securely fastened yet easy to manipulate, and is seamless in its execution, is no easy feat, but in the hands of Van Cleef & Arpels' artisans, the task seems almost effortless.