Singapore designer Choo Yilin collaborated with Majestic Hotel Kuala Lumpur on a charming jewellery collection that features ice jade and pearls
Jade has a reputation of being staid and old-fashioned, but a Singaporean jeweller is looking to subvert that notion. Choo Yilin established her eponymous jewellery brand 10 years ago with the ambition to make jade relevant for today's woman. Instead of eschewing the nostalgic factor, Choo injects contemporary design elements that also harken back to our Asian heritage. Her most recent capsule collection is a collaboration with the grande dame of Malaysia's hospitality scene, The Majestic Hotel Kuala Lumpur.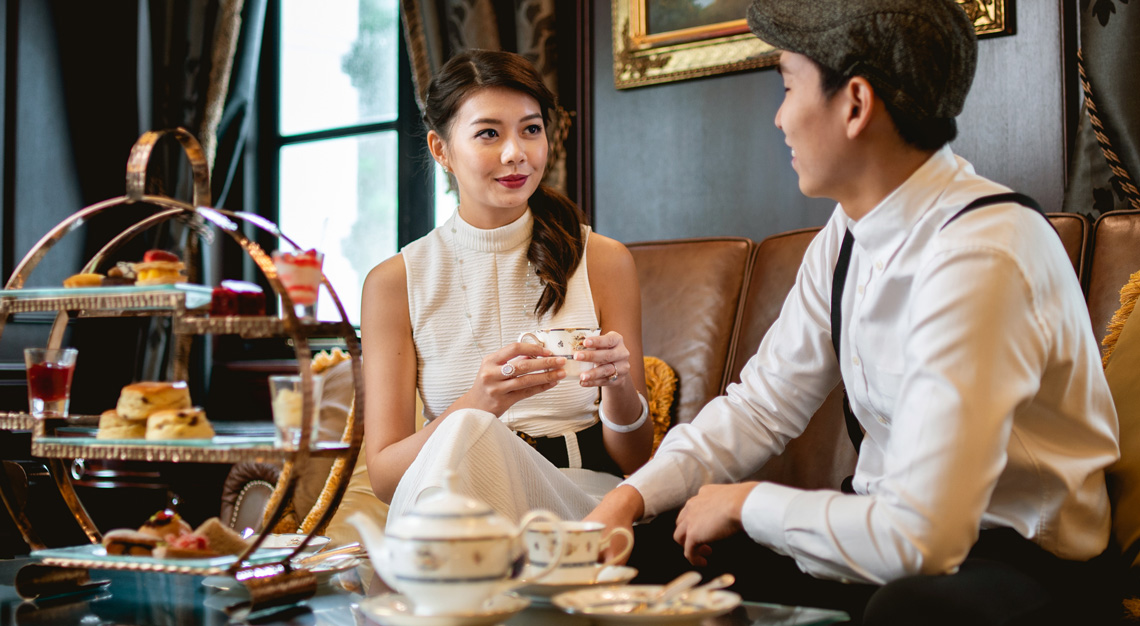 The link between a jeweller and hotel might seem tenuous at first, but they're bound by a shared respect for their Asian heritage. The Majestic Hotel Kuala Lumpur first opened in 1932 and every nook of the heritage building has a story to share.
Geraldine Dresier, VP of marketing for YTL hotels, explains: "[The collaboration] stemmed from the fact that I saw a lot of similarities between our brands in the way that we tell our stories, especially about the history and heritage of The Majestic Hotel Kuala Lumpur. Yilin also has a strong dedication to telling the history of where we come from and that our heritage should not be forgotten."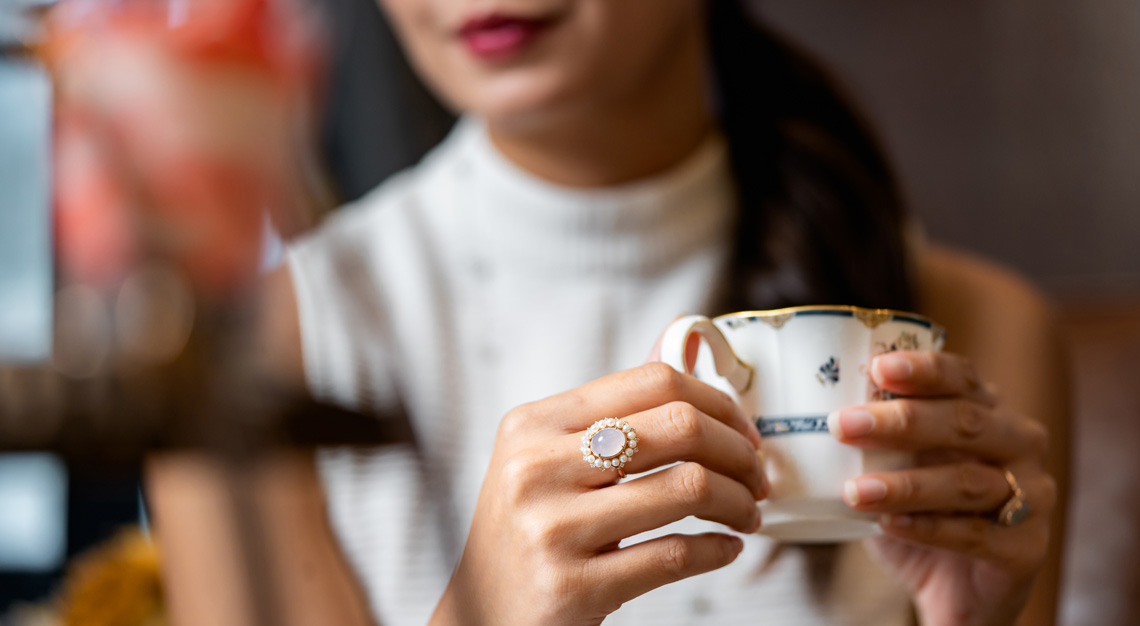 The collection features four pieces – the Vintage Honeymoon Sautoir Necklace, two rings and a pair of detachable earrings – and is marked by the use of seed pearl halo that surrounds an ice jade cabochon. Dainty, delicate and sentimental, the collection is reminiscent of the 1930s aesthetic.
Says Choo: "The [design process] happened organically. I was researching a separate project about European history while I was working on this campaign and I came across old pieces of jewellery like the Victorian rings and sautoir necklaces, which were popular in the 19th century and the Art Deco era. It became easy to reference that."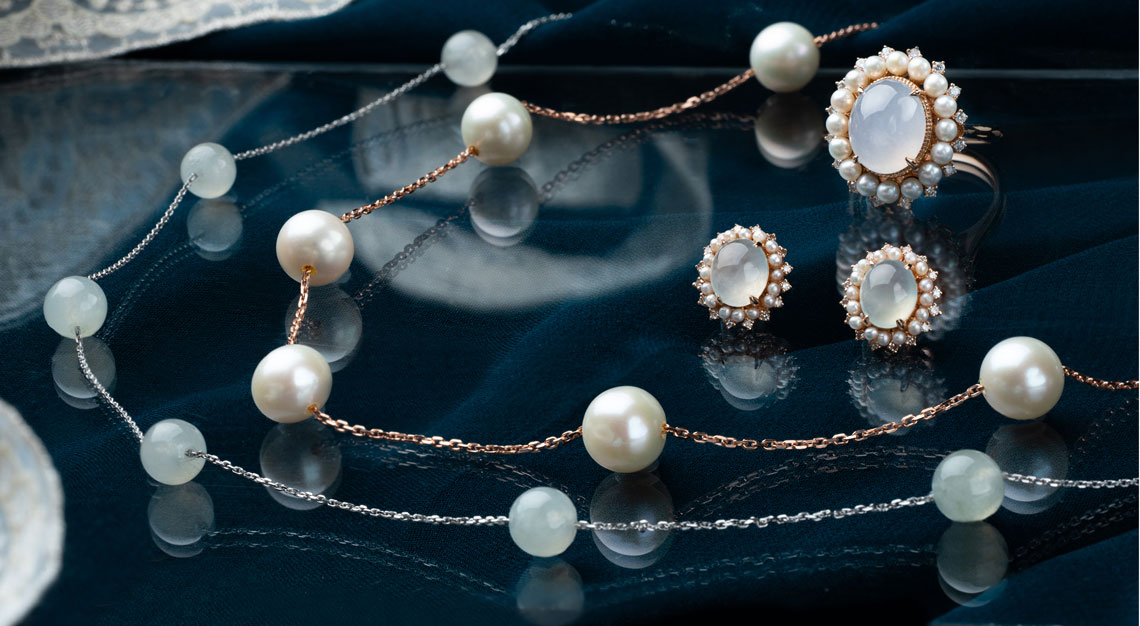 There's no instantly recognisable design motif or element that's derived from the architecture or design of the hotel, and it's a deliberate decision by Choo. She explains: "It's about creating things that evoke memories and emotions and I think that's a lot more abstract."
The use of ice jade, too, is something that Choo features extensively in her collections, as dark green jade can often be "old fashioned". She says: "The idea was to play with colours that we think young women would want to wear." Adding to the collection's mystical and sentimental value is the rarity of ice jade. Essentially, when a jade boulder is sliced, it can reveal up to 78 colours of the stone. Choo explains: "Green is the predominant colour. Out of 200 pieces of jade, you might have one piece of ice jade."