Inspired by a Middle Eastern romantic tale, this accessory will surely pull at your heartstrings
From fancy belt buckles to beautifully handcrafted bracelets or watches, we've highlighted some of the the world's most extravagant buys here at Robb Report. But nothing compares to the Mouawad 1001 Nights Diamond Purse.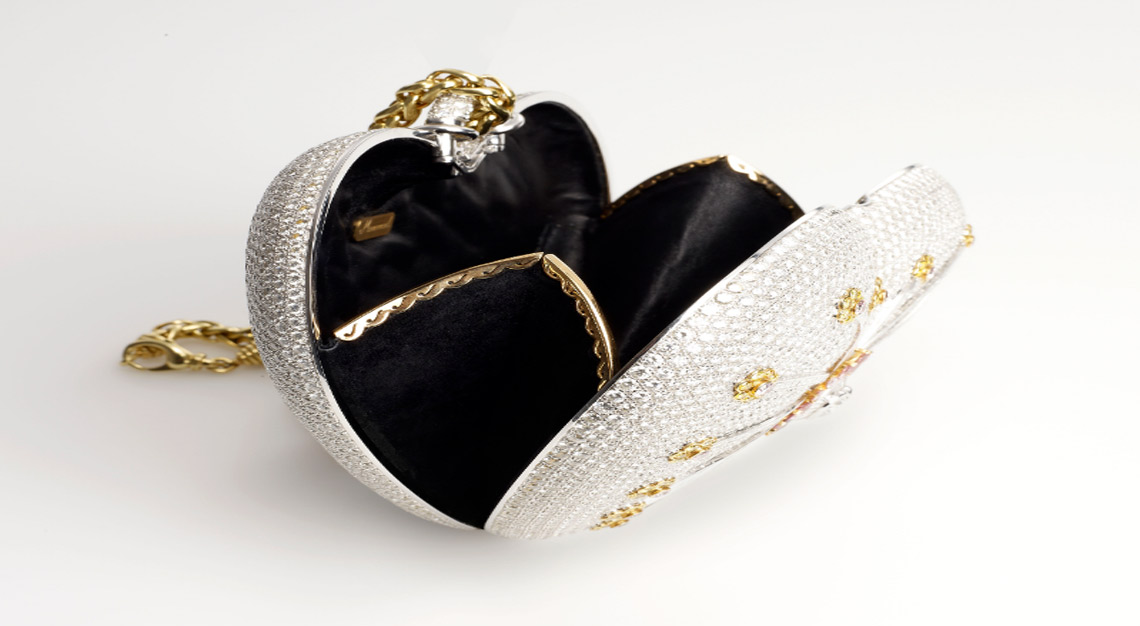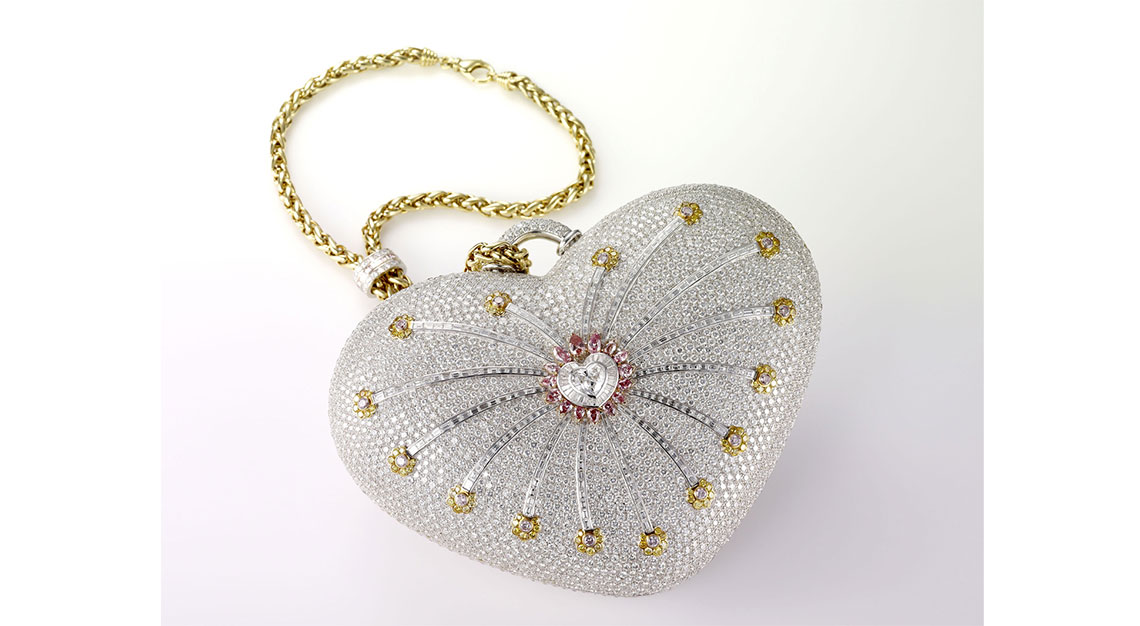 It's no secret at this point that Mouawad truly knows its way into a woman's heart; its famous US$11 million (S$15 million) bra – the most expensive ever made – created in collaboration with Victoria's Secret is one such example. But its 1001 Nights Diamond Purse just takes the brand a step further.
Inspired by the most epic Middle Eastern tale One Thousand and One Nights, which is filled with romance, intrigue and fantasy, the heart-shaped purse is designed by renowned jeweller Robert Mouawad from the House of Mouawad, and was offered at an original price of US$3.8 million (S$5.2 million).
What makes this purse a decadent addition to your closet? Well, they say that diamonds are a girl's best friend, and this bespoke creation is encrusted with 4,517 besties – 105 yellow, 56 pink and 4,356 colourless diamonds – with a total weight of 381.92 carats. It took ten highly skilled artisans working continuously for over 8,800 man hours to create this gorgeous bag.
Thinking about making the Mouawad 1001 Nights Diamond Purse your newest addition to your closet? This one-of-a-kind handcrafted accessory is available for private auction at Christie's London, and was initially showcased at a collector's handbag auction in Hong Kong in 2017. However, it's still up for grabs, so we'd recommend you move fast if you want to get your bling on.