Thailand and Vietnam are catching up with Dubai, Miami and New York for fancy hotel-managed apartments, as five-star living becomes a global trend
This season's big luxury housing trend? Branded residences continue to gain favour with developers and buyers, with the sector growing by 230 per cent over the past decade. The numbers are all there. Today, there are 580 schemes globally, operating almost 100,000 units between them. The market is forecast to exceed more than 900 schemes by 2026, doubling the current supply, according to research by Savills.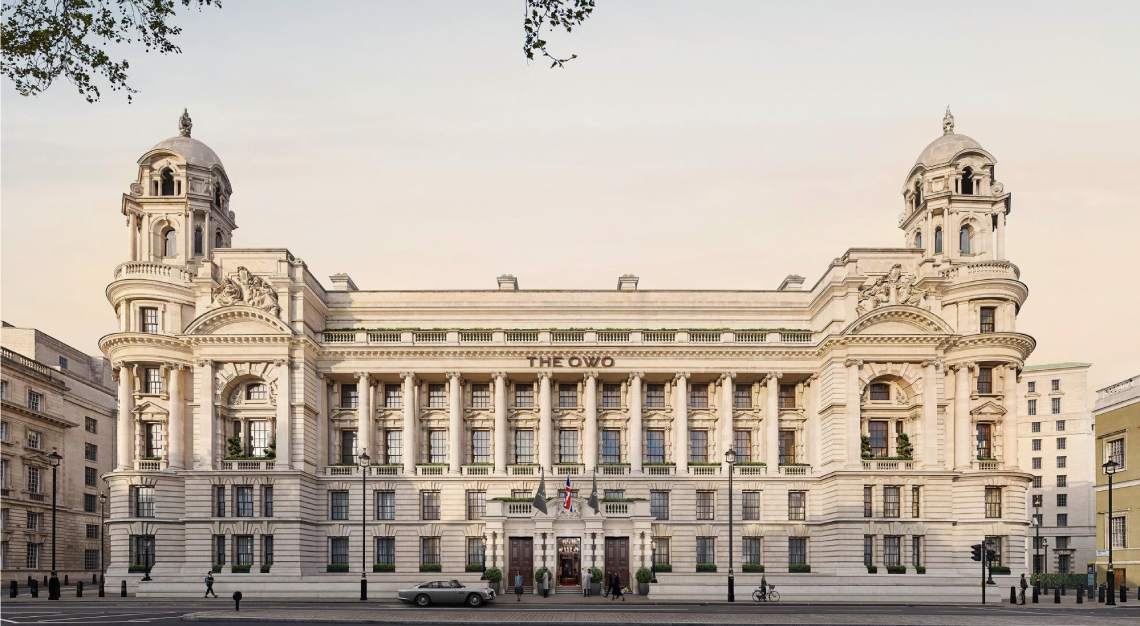 North America, the birthplace of branded residences, still accounts for most of the global supply – with almost 200 schemes, it has more than the next seven largest country-level markets combined. However, other regions, particularly Asia-Pacific and the Middle East, are gaining ground. Thailand and the United Arab Emirates are the second- and third-largest country markets in Savills' research, with 42 and 39 completed schemes respectively. Nipping at the heels of table-leading cities Dubai, Miami and New York, Phuket and Bangkok follow in the fourth and fifth spots respectively, with Da Nang, Vietnam, rising up the ranks.
Stuart Reading, senior vice-president of group property development for Banyan Tree Group, whose portfolio includes Angsana Beachfront Residences and Banyan Tree Grand Residences in Phuket, says Thailand has always been popular, especially among buyers from Hong Kong. "The pandemic has resulted in people rethinking their lifestyle and work preferences, such as living in less densely populated locations and the ability to work from home," he said.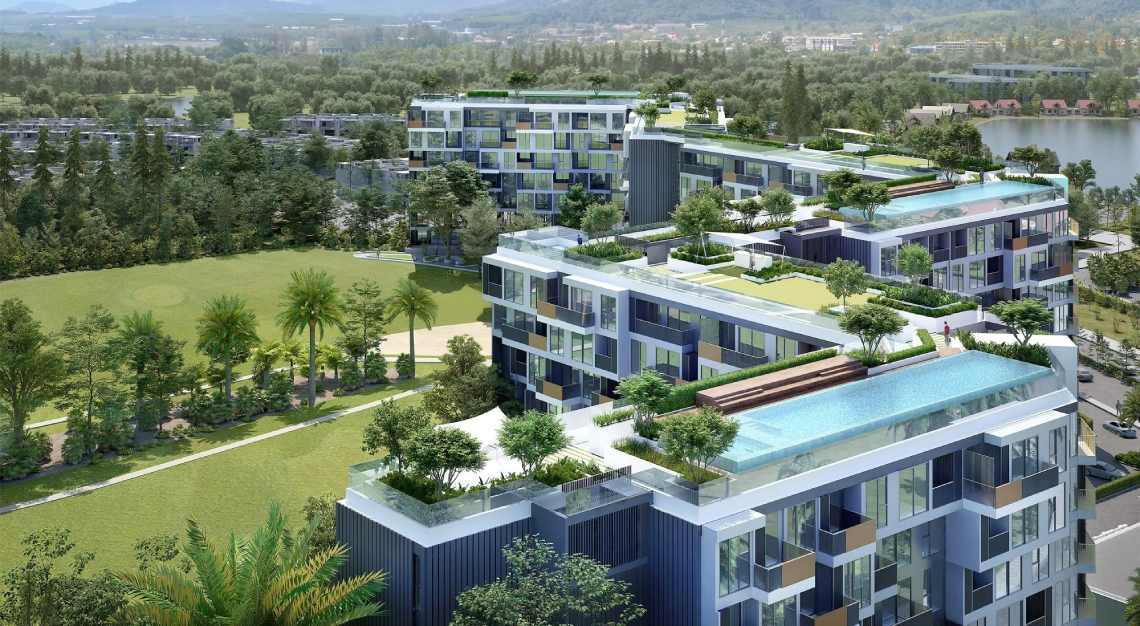 "With rising inflation, financial markets at record peaks, the weaker Thai baht and the quality of life on offer, real estate in Phuket remains a very attractive and affordable option compared to the high prices and cost of living in cities such as Hong Kong."
Riyan Itani, head of global residential development consultancy at Savills, says existing hoteliers are developing new residential brand concepts and bolstering their residential development teams.
"At the same time, an unprecedented number of both hotelier and non-hotelier brands are working to define their brand standards, structure their contractual documents and their operational approach to entering the market," he said.
Guy Cooke, director of strategy at WATG, a London-based design firm, is seeing enthusiasm from developers for the branded residence model in Asia-Pacific.
"It's a conversation that comes up more and more," he says. "It is great news for buyers, with a growing array of branded residence options available – be it investor-friendly schemes in emerging destinations, lock-up-and-leave beachfront retreats, or primary homes in major urban centres, there will soon be a broad spectrum of projects to satisfy different buyer motivations and price points."
"Whether it's the prestigious address, or the unique style of living that these properties offer, branding can become a powerful differentiator in a competitive market"
In catering to market demand, Cooke adds, developers "recognise the value of a brand" in the eyes of those who can afford it.
"Whether it's the prestigious address, or the unique style of living that these properties offer, branding can become a powerful differentiator in a competitive market," he explains.
"Furthermore, in emerging markets, the presence of the international brands can give buyers an extra degree of confidence when purchasing off-plan."
In Asia-Pacific, international hotel brands account for more than 80 per cent of existing stock, Cooke continued, reflecting a rapid expansion of the model.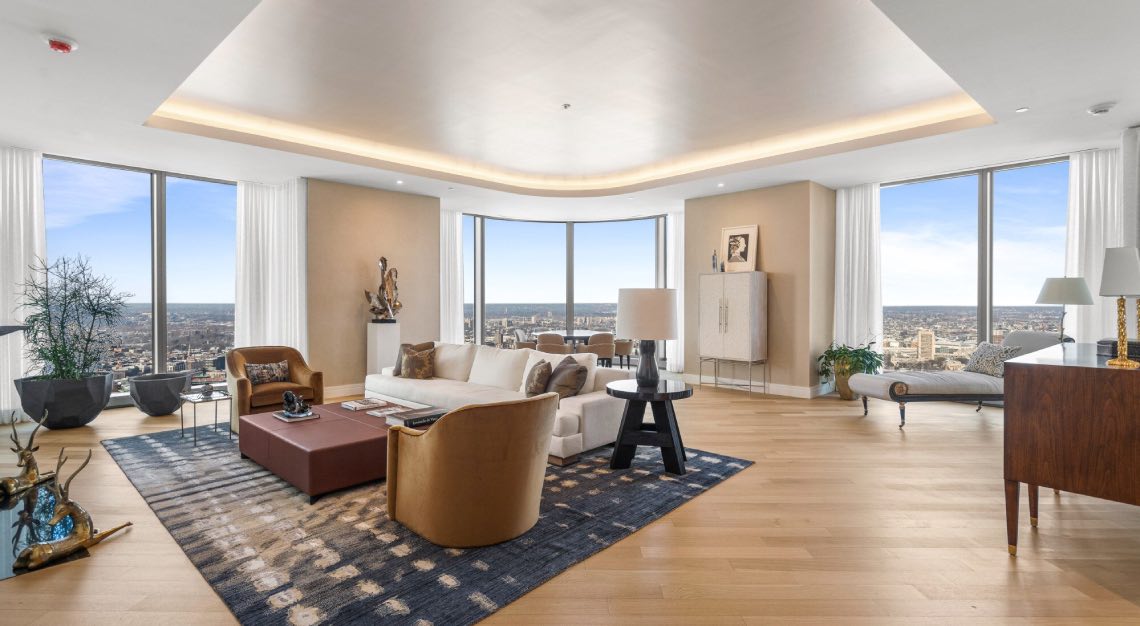 "While Four Seasons, Banyan Tree and Aman have blazed the trail with a large number of completed residences, future residences will tap into the extensive brand portfolios of the likes of the large international operators, Accor and Marriott, as well as growing activity from the region's own Mandarin Oriental and Rosewood," he said.
New destinations are also on the radar – such as the upcoming InterContinental Residences Halong Bay, Vietnam. Due for completion in 2023, the project comprises 101 residential units and a 175-key hotel on a four-hectare beachfront site facing the Unesco world heritage-listed Halong Bay. Drawing inspiration from ancient legend and the raw, striking surrounds of land, ocean and the Halong Bay islands, its key architectural features are inspired by tradition and context but reimagined through a contemporary lens.
Building on the success of the existing model, Cooke says that, looking forward, the pipeline of branded residences has a great diversity of compelling concepts.
"Aside from macroeconomic factors that have created a more robust platform for development, developers have been seeking ways to enhance their returns on investment, and the branded residence development model has a proven track record in that regard," he said.
"As such, more and more developers are exploring this niche hospitality/residential hybrid model."
Venturing into a new space known as "stand-alone" branded residences is Mandarin Oriental. Under this concept, there is no hotel attached to a development, although the property bears its name, and the brand provides management and resident services.
Adelina Wong Ettelson, global head of residences marketing for Mandarin Oriental Hotel Group, sees the concept as a natural extension of the business model for both hotels and developers.
Of the 17 Mandarin Oriental residences projects currently under development, three are stand-alones.
"As we grow and evolve, there is even more demand from our loyal Mandarin Oriental fanbase in markets where it may not make sense to have a hotel," Wong Ettelson says.
"The concept of stand-alone residences creates a new offering to buyers looking for an UHNWI (ultra-high-net-worth individual) lifestyle, complemented by having a five-star luxury hotel to manage their residences from lock and leave capability to hotel concierge services.
"Stand-alone models also allow us to work even closer with developers and really focus on the ever-changing needs and wants of our future homebuyers, without the constraints of building a hotel component."
The brand's three stand-alone projects are due to open in 2022. They are the Mandarin Oriental Residences, Barcelona, comprising 34 stand-alone residences on the renowned Passeig de Gracia with amenities including a wellness centre and rooftop pool garden; Mandarin Oriental Residences, Fifth Avenue, comprising  69 residences boasting the only private owners' rooftop pool, lounge and bar on New York's Fifth Avenue; and Mandarin Oriental Residences, Beverly Hills, where 54 residences at the tip of Beverly Hills' famed Golden Triangle offer private outdoor areas, plus amenities that include a fitness centre, beauty salon, library and rooftop pool and lounge area.
Buying guide
What you can buy from 36 million baht (S$1.48 million): A unit in Angsana Beachfront Residences. Situated on the shores of Bangtao Bay, these upscale two-bedroom apartments come with private pools and outdoor terrace areas. The final release of the last remaining 12 flats will be completed by early 2022.
What you can buy from 80 million baht (S$3.28 million): A unit in Banyan Tree Grand Residences, Phuket. Situated in an exclusive gated estate adjacent to Bangtao Beach and the Banyan Tree Phuket, these luxury three- to five-bedroom villas represent the pinnacle of Banyan Tree Residences portfolio. Only five lots are available for sale, with three villas partially completed and which can be fitted out to buyer specifications.