Living in a mansion chock-full of luxury amenities with an impeccable service staff that caters to your every whim? For Mukesh Ambani and his family, it's par for the course
Business magnate Mukesh Ambani is one of the – if not the – most influential and affluent man in Indian society. Would it be any surprise then that he resides in the most expensive home in Mumbai? Probably not. But get this, his property also happens to be the most expensive private residence in the world.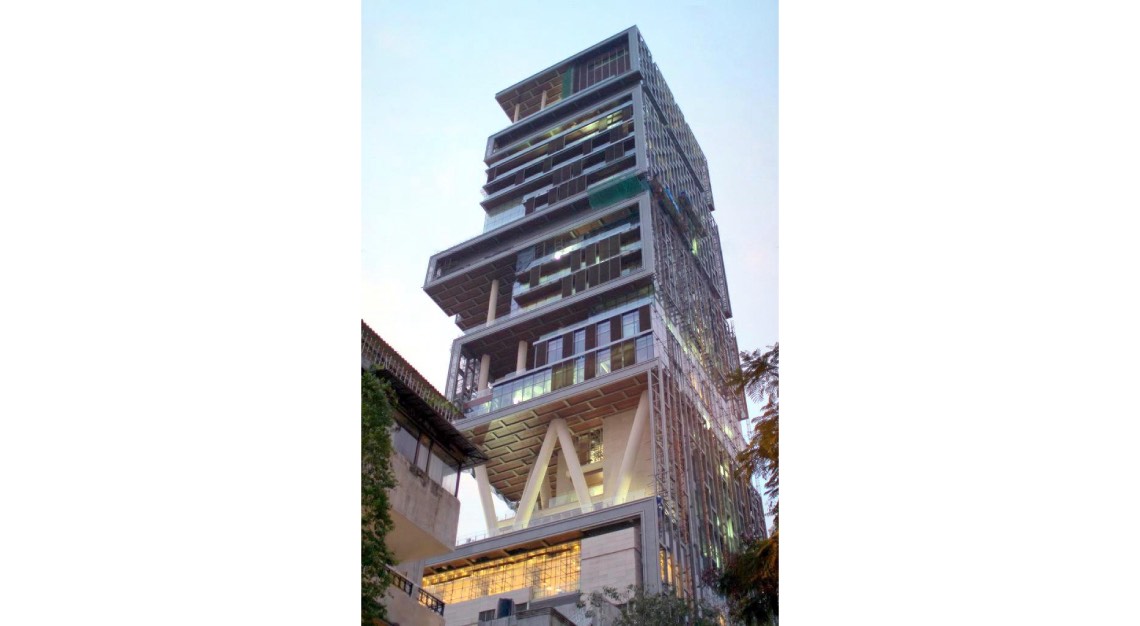 Technically, the world's most expensive residence is London's Buckingham Palace, but since the Queen does not privately own the property (it is held in trust by Crown Estates), the title goes to Ambani's abode, Antilia. Located at Altamount Road, the massive 400,000-sqft (37,161-sqm), 27-storey mansion towers over the streets of South Mumbai, with an estimated value of over one billion dollars.
The monolithic building was designed by Chicago-based architects Perkins and Will and built by Australian-based construction company Leighton Holdings in 2010. Several floors have double or even triple ceiling heights, which means the building is closer to being 60-storeys tall in reality. A multi-storey carpark occupies the lower floors, housing around 168 luxury vehicles, including Ambani's Mercedes-Maybach and a couple of Rolls-Royces. If commuting by land does not suit your fancy, there are three different helicopter pads on the roof of the building. Now, that's travelling in style.
Despite the building's ostentatious exterior, Ambani's family does not stray far from their religious and cultural roots. There are massive prayer rooms and religious Hindu statues situated around the house, and the stunning interior is inspired by the lotus and the sun. The dream mansion also boasts facilities such as an indoor gym, home theatre, juice station, yoga and dance studios, spa and even a ballroom adorned with chandeliers. It takes some 600 staff to keep it in immaculate condition.
The electric bill for such a household would unsurprisingly go through the roof, but Ambani and his team of architects alleviate the outrageous power usage through green initiatives like building vertical gardens and planting vegetation to keep the interior cool. Whether that makes dent in the overheads or not there's a different story. Plus, there is even an indoor ice room that produces artificial snowflakes to stave off the Mumbai heat – suffice it to say, 'cost savings' or 'green initiatives' are part of the family vernacular.