In our
weekly series
, we bring you the latest in luxury news around the world. This week's highlights: Aeir's all-synthetic luxury fragrances, Ai Weiwei's White Chandelier, ecoSpirit's SmartKiosk technology, and more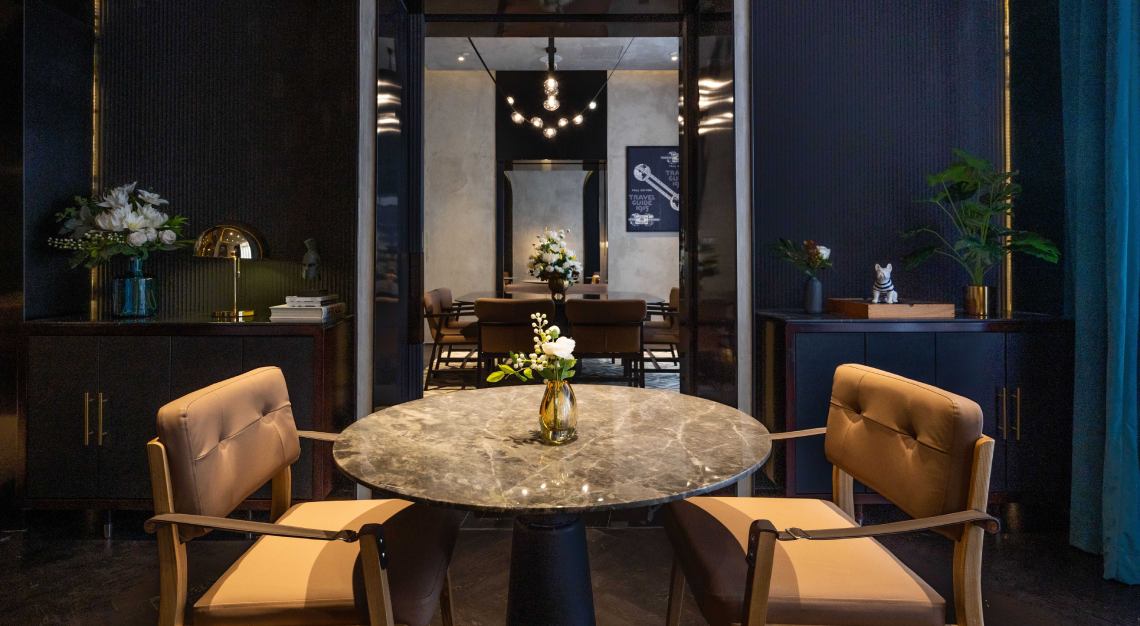 Celebrate like a Centurion
If you are a proud owner of the invite-only American Express Centurion Card, Amex is about to make you feel a whole lot more special. Nestled in the heart of the city, Amex is swinging open the doors of the Centurion Haus Singapore and welcoming Centurion members to an exclusive space, designed just for you. Housed in a quiet space within Raffles Hotel Singapore, the lounge is designed to look like an elegant speakeasy from the 1920s: think 1800s-style English millinery (doubling as a retail store by CA4LA) that greets you before the entrance. Flash the black card and you will be ushered to a secret door, where a complimentary Macallan Double Cask whisky-based cocktail first welcomes you. Aptly called the Ius Centurionis (Latin for 'Centurion's Elixir'), the elixir draws inspiration from Roman Centurion's diet, with its strong heady base topped with refreshing notes of apple, barley, Chardonnay, clove and lemon.
Expect the legendary Raffles treatment with exceptional service and culinary expertise. With a curated wine selection and complimentary parking, the Centurion Haus opens every day from 11am to 11pm. Make a reservation via the Amex Experiences App, or reach out to your Relationship Managers.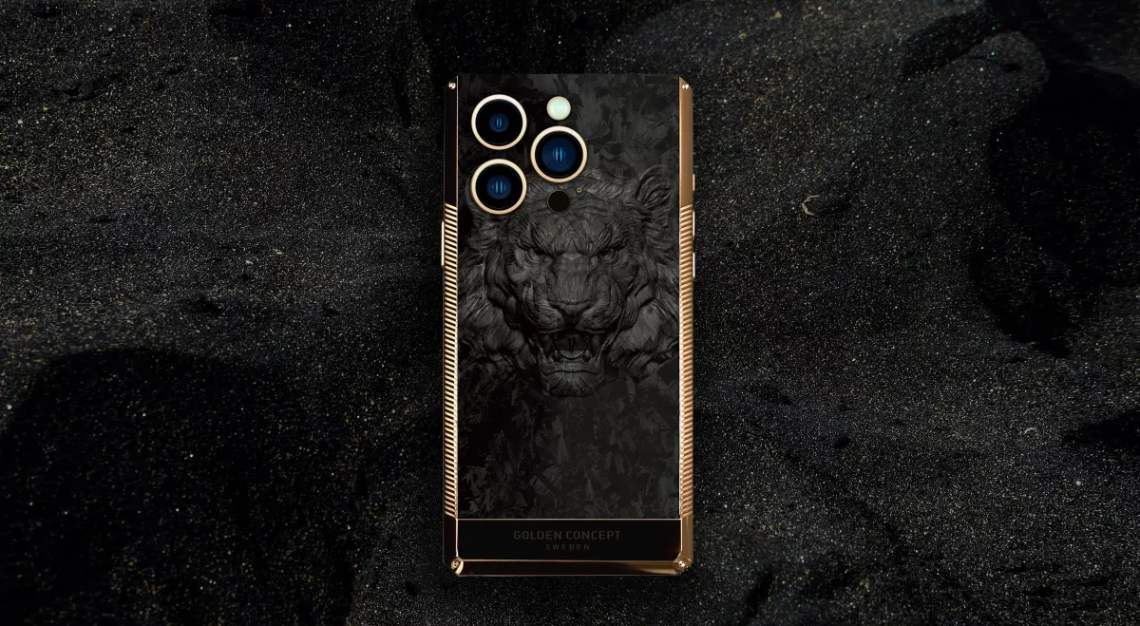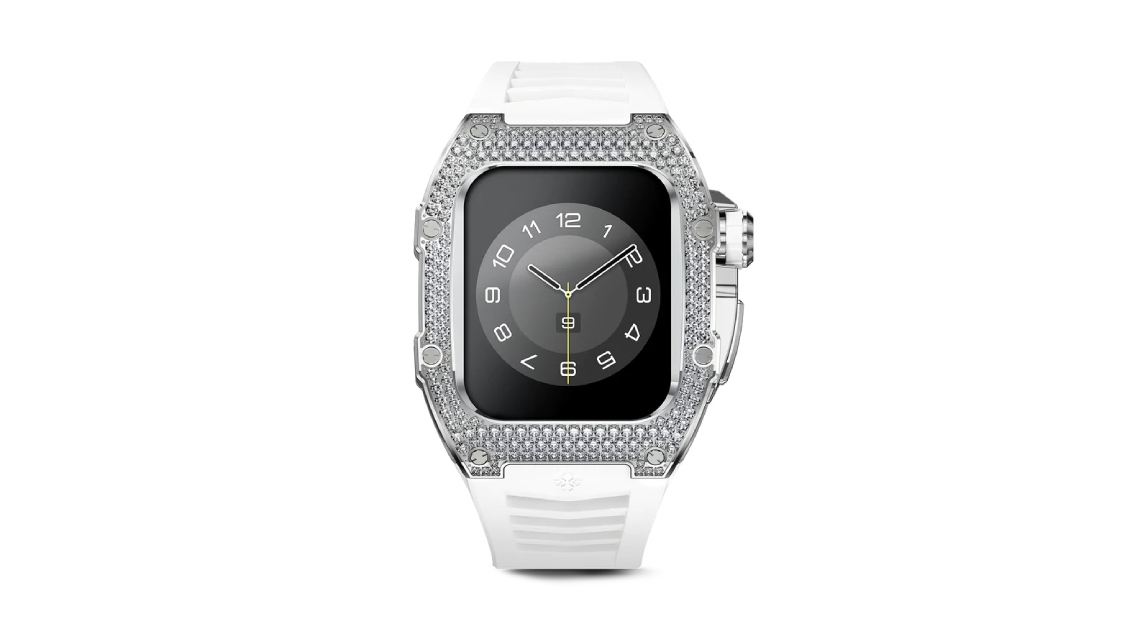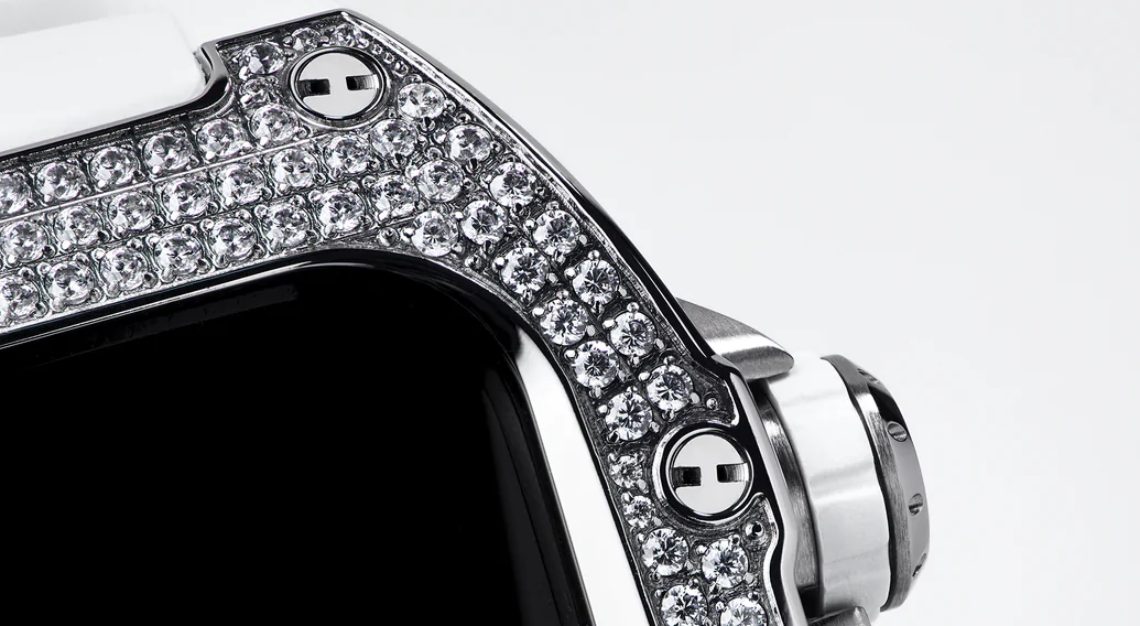 Outrageous, this Apple case
Apple has just dropped the new iPhone 14, and Swedish brand Golden Concept is back with more audacious accessories.
Golden Concept has recently released a limited edition iPhone 14 case that features a tiger's face, carved by hand. Touted as 200 times stronger than steel, this carbon composite Golden Concept Tiger Edition case will be sure to keep your brand new iPhone 14 Pro and Pro Max scratchless and dent-free. 99 pieces only, yours for US$1,900.
And if that isn't showy enough for you, look to their latest release for the Apple Watch 8 (it also fits the 7). Handcrafted from a single block of titanium, the Golden Concept Apple Watch Diamond Edition case is studded with no less than 443 diamonds. Only seven pieces available, yours for US$15,000.
See her up in the club with Tiffany locks and rings
Tiffany & Co.'s latest campaign, Lose Yourself in Love stars Beyoncé donning upon a handcrafted link necklace from the Tiffany HardWear collection, made specifically for the pop superstar. It features as the campaign's centrepiece, taking over 40 hours to make. The campaign also stars other lines like the Tiffany Knot, Tiffany T, and new gender-neutral Tiffany Lock collection.
And with all good marketing campaigns come impeccable timing—Beyoncé is set to release a film based on her hit single Summer Renaissance, the final track in her latest album which similarly explores self-love and empowerment. The forthcoming film will debut on Tiffany & Co.'s website, with released visuals seeing the Renaissance singer in more jewellery from the House.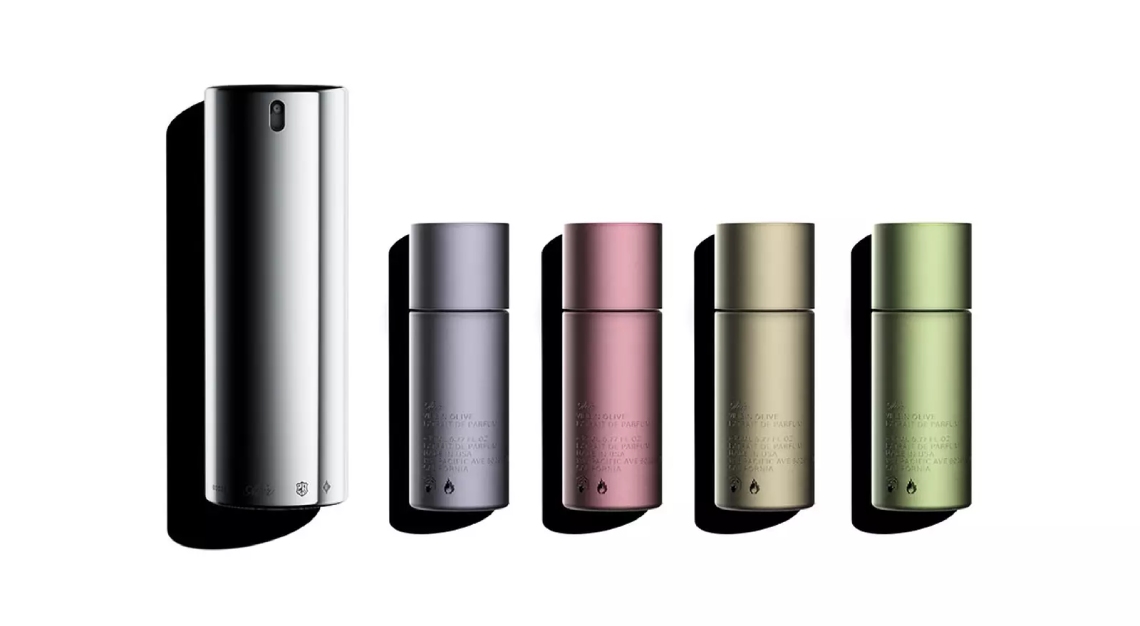 Aeir turns luxury perfumes on their head
Seeking to redefine luxury fragrances, Aeir is an emerging brand that shifts away from everything you might expect in a high-end perfume. Founded by Jana Bobosikova and Tesla alums Enrico Pietra and Rodrigo Caula (the duo previously behind the EV-maker's sustainability strategy), Aeir's scents are wholly synthetic—adopting biomaterials and using molecular scents. This means moving away from using botanicals, decreasing carbon footprint, while paving the future towards sustainable luxury scents.
First to launch will be the Aeir Frame Mini Fragrance Discovery Set, which is an elegant line of travel-sized bottles of the Maison's first four molecular scents. Grand Rose and Suede are said to have warm and woody notes, while Wet Stone is reminiscent of incense, and Virgin Olive provides a refreshing twist with a bitter bite.
If the biomolecular technology can't convince you, then let its refillable aluminium case reassure you of the House's luxurious craftsmanship. Future-forward and eco-conscious, the brand also comes with a Web3-ready membership platform, Aeir ID™, and the Aeir Wallet for members to manage product subscriptions. They've got it all covered.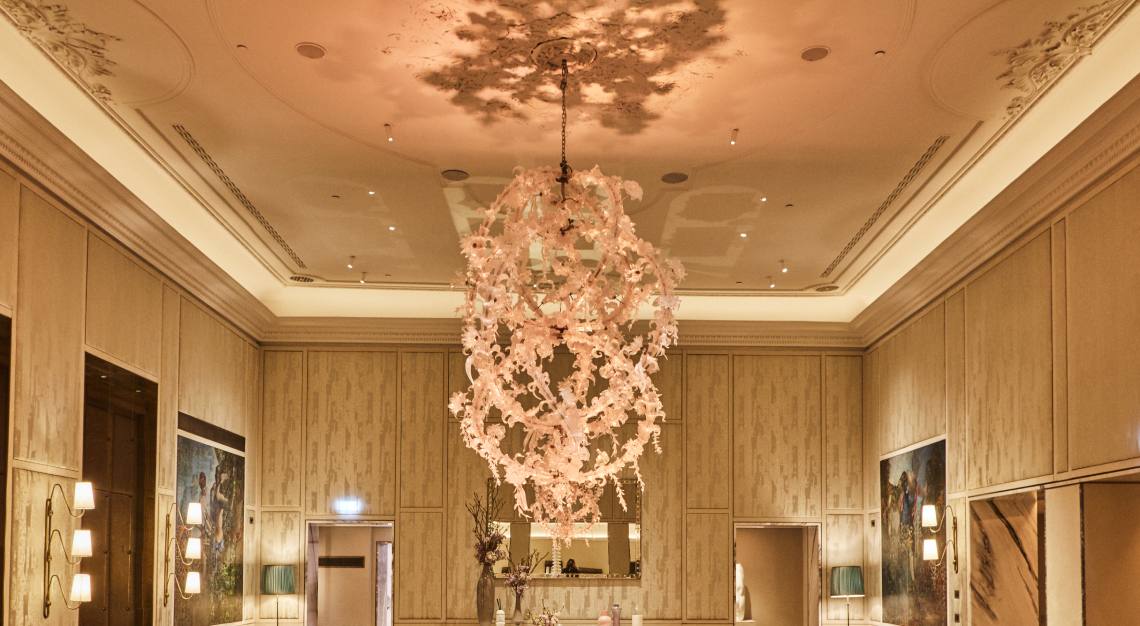 Ai Weiwei's White Chandelier debuts at St Regis Venice
The St. Regis Venice's Gran Salone has a shiny new centrepiece: Ai Weiwei's White Chandelier. Partnered with Berengo Studio, St. Regis Venice's exclusive collaboration with the prolific Chinese artist pays tribute to Venice's 1,600-year history and glassmaking tradition.
A site-specific piece crafted from Murano Glass, the luminaire unfurls the classic Venetian chandelier and instead twists its arches into glass vines—a majestic glowing foliage with tendrils outstretched. Intricate florals line the vines, creating an ornate ecosystem with little glass crabs scuttling over the blossoms and leaves, like corals spiralling from the sea bed.
Celebrating the city's artistic heritage, Ai's magnificent White Chandelier almost subverts luxury, fashioning a one-of-a-kind piece which demands a rediscovery of Venice from a whole new perspective.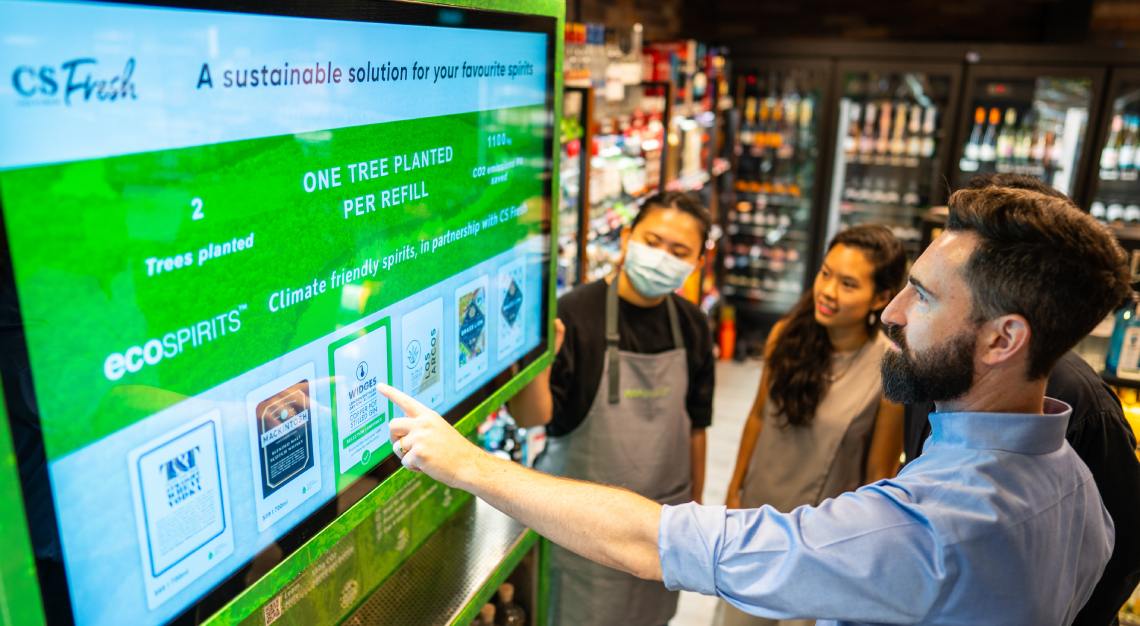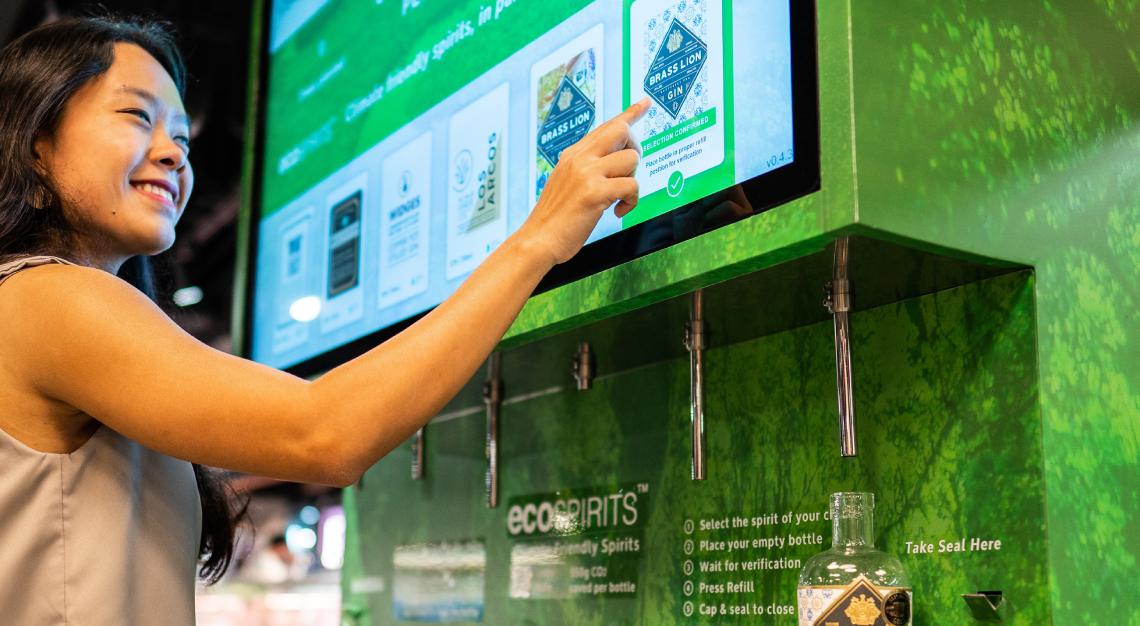 ecoSPIRITS's SmartKiosk
™

 technology debuts in Singapore

Independent spirits distributor Proof & Company is the first in the world to adopt ecoSpirits's brand new, patent-pending technology: enter the SmartKiosk, whose mission is to make sustainable reuse of branded spirits bottles.

Pioneering the technology in Singapore, the APAC leading spirits distributor has joined hands with DFI Retail Group to take its first step into circular packing solutions. First deployed in Tanglin Mall's CS Fresh, the SmartKiosk offers sustainable refills for an array of craft spirits. This includes gins from our first local full-fledged micro-distillery, the Brass Lion Distillery, others like Tried & True Straight Wheat Vodka, Los Arcos Destilado de Agave, and more.

All you would have to do is place your empty original spirits bottle under the pouring system. Its Verified Sustainable Refill feature will authenticate the bottle, and you can then accurately select a refill of your favourite spirits on a touch screen. While you save up to 20 per cent, the single-use packaging format also yields significant environmental benefits, eliminating more than 700g of waste and an average of 550g of carbon emissions per refill.