There's going to be one hell of an unboxing video, that's for sure
Tiffany & Co.'s creations span all corners of the jewellery world, swinging freely from sweet and petite diamond pendants to powerful, formidable chains and bolts. All this while, its iconic Tiffany blue box remains a never-changing constant – until now. Transformed by Daniel Arsham in an exclusive collaboration between the artist and the jeweller, this familiar symbol of the house has never looked more… different.
In true Daniel Arsham style, the iconic box appears to have just been uncovered after being buried under hundred-year-old debris. Rather than the pristine custom blue Pantone 1837 with that perfectly tied silky white bow everybody knows, it is (in Tiffany's own words) "broken, decayed, and eroding."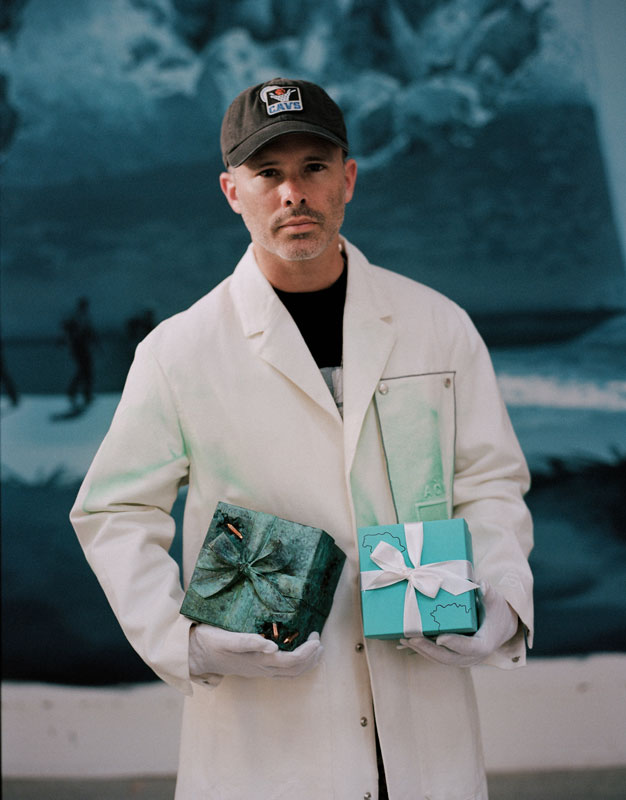 Which is exactly what Arsham wanted, and what drew him to this project. "I always gravitate towards items that are immediately culturally recognisable. The Tiffany Blue Box has that power," he says. "I wanted to address it in a way different than how it was originally intended by giving it a distressed, aged quality which represents its history, how much of a fixture it is in our world today, and how it will continue to be relevant decades, even centuries from now."
Titled Bronze Eroded Tiffany Blue Box, it is the latest expression of Arsham's 'Future Archaeological' series of artworks, in which he recontextualises contemporary objects through the lens of an imagined future. In all, Arsham will create 49 different pieces that rethink an important piece of Tiffany's heritage while reimagining an indispensable piece of modern culture.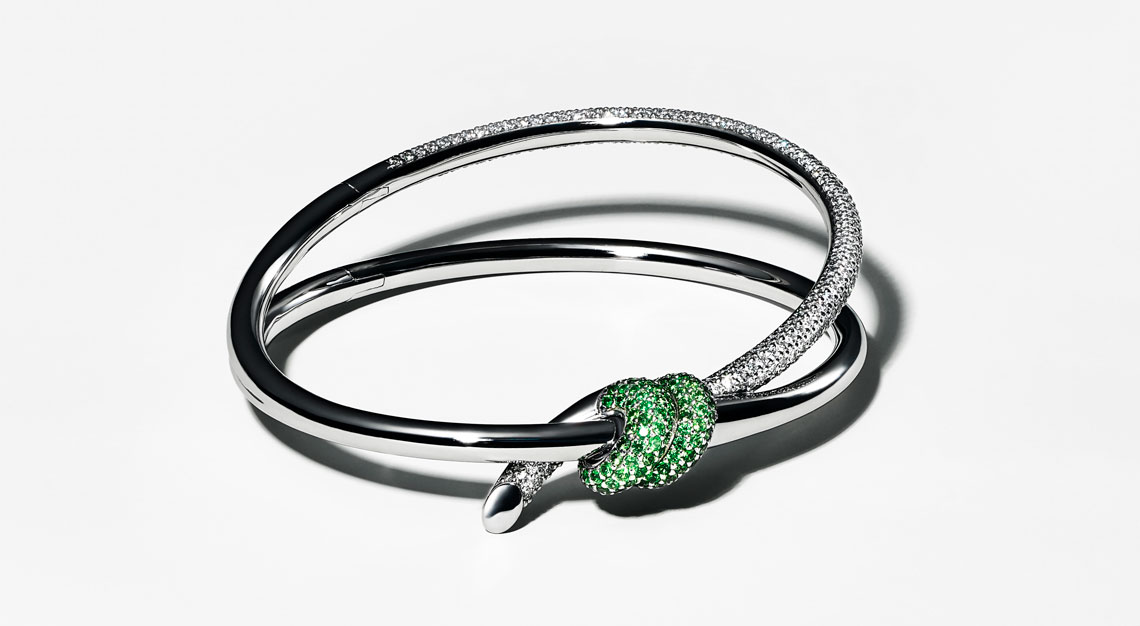 But as much as it is an art piece unto itself, this awe-inspiring object is actually going to be used as a box (just not one you'd throw away after opening it). In a surprise, sort of tongue-in-cheek way, the jeweller wants it to deliver the first limited edition piece from the all-new Tiffany Knot collection: The Tiffany Knot X Daniel Arsham bracelet in white gold with diamonds and tsavorites.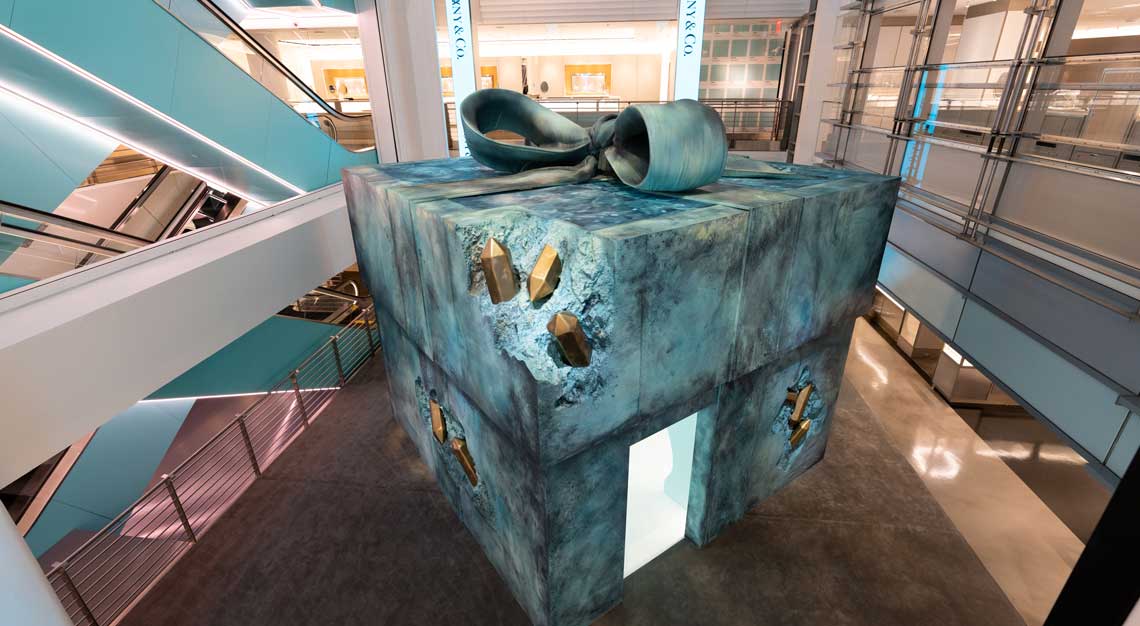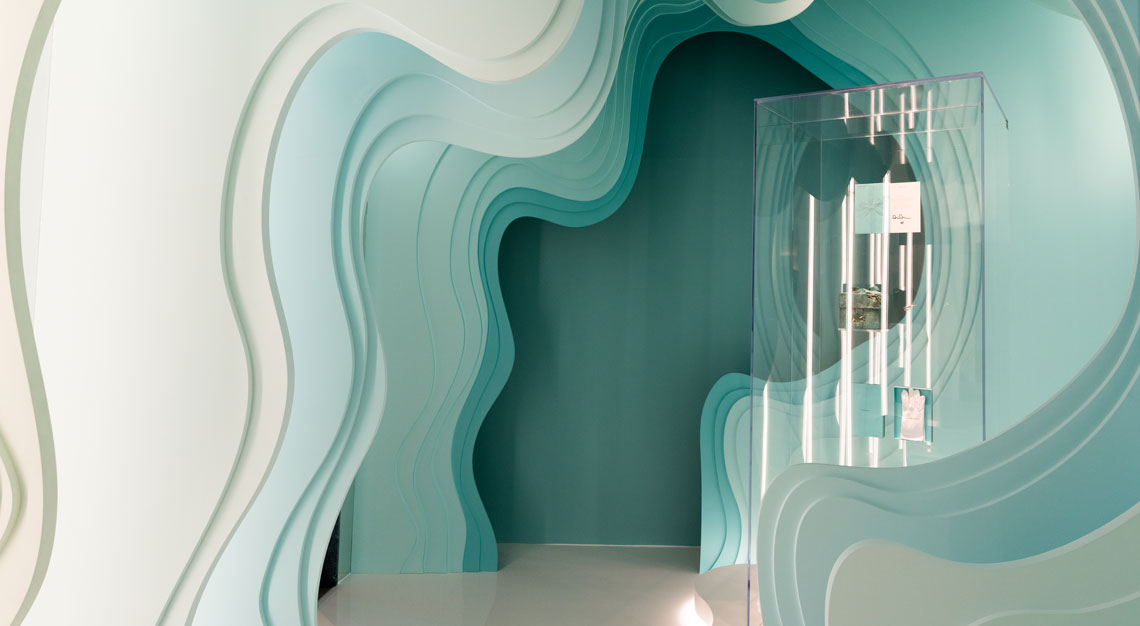 To celebrate the collaboration with Tiffany, Daniel Arsham created a large-scale installation evoking his sculpture on the main floor of the jeweller's flagship store in New York City. Visitors can enter the immersive Tiffany x Arsham Studio experience and engage with displays featuring the artwork and limited-edition bracelet, now through end of October.
The Tiffany Knot collection will be available in Singapore from January 2022