The diamond industry is notoriously opaque, plagued with numerous allegations of unethical practices. As a leader of the industry, Tiffany & Co. is on a quest to change these standards and ensure ethical practices across the board
Back in early 2019, Tiffany & Co. announced that it would reveal the provenance of each diamond (weighing 0.18 carat and larger) it sold. It's taken this practice one step further this year, with the Diamond Source Initiative, where the brand invites its customers to trace the entire journey of the diamond, from mine to finger. It not only reveals the origin country and mine of the diamond, but also where it's been polished, cut and set, in order to make the process more transparent.
It's been a hefty undertaking – one that's been 20 years in the making – but it marks a new era for this notoriously opaque industry, and aligns with the brand's mission to lead by example.
We speak to Victoria Reynolds, who's been with the company since 1987, and has recently taken up the mantle as its first female gemmologist.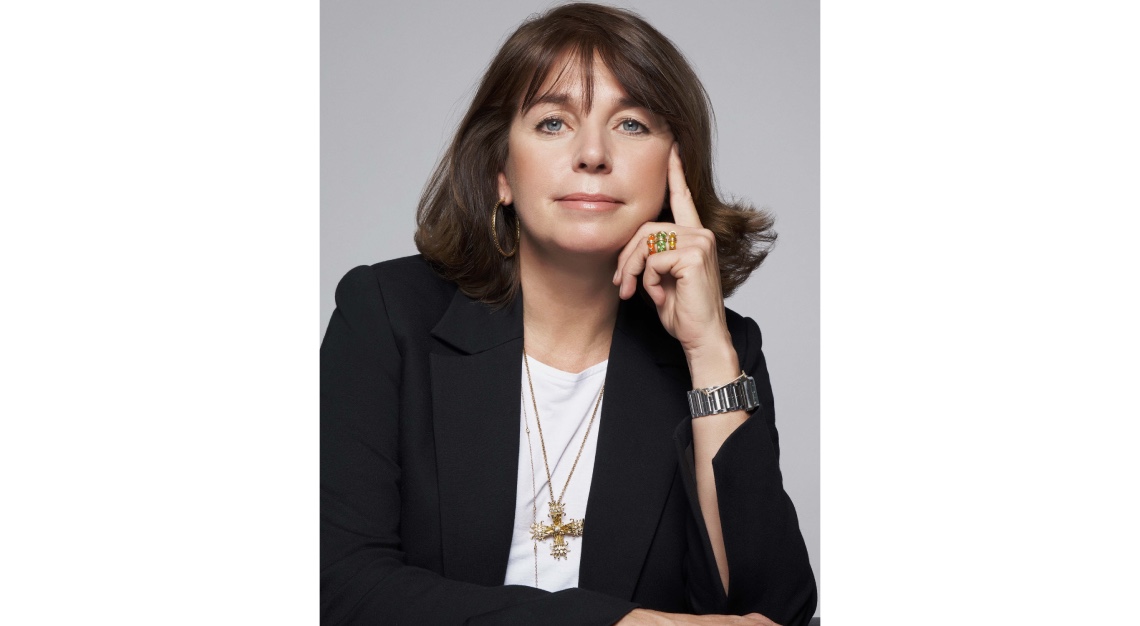 Tiffany & Co. has an incredible legacy with gemstones. How does the Diamond Source Initiative fit into this narrative?
It speaks, as a company, to our continued commitment and excellence of being an industry leader. Our first chapter was last year, when we became the first global jeweller to provide provenance. This was really the perfect step into this narrative. And we hope that other jewellers will follow in our footsteps by providing the provenance and traceability for diamonds as well.
So what was the starting point? When did you start talking about it internally and what pushed you to start this?
This where my 33-year tenure with the company comes in handy. It really began even earlier, about 20 years ago, and it was driven by our previous CEO, Mike Kowalski. He made the decision to prioritise responsible sourcing and investing in our supply chain, because this does not happen overnight. It took careful and strategic planning to build up the supply chain and also the infrastructure needed. The trigger was that we believed it was the right thing to do.
When our current CEO Alessandro Bogliolo joined us, he really saw all of this amazing work that the company has been doing, and [decided to speak about] the Diamond Source Initiative because it would really resonate with our customers.
Just to understand a little better: it happened 20 years ago, and it's only now that you have started communicating to your customers. Am I correct?
Yeah, it is really something that company has [been doing] for 20 years, building, committing, and putting the resources behind it. And it really is only since 2019 that we made the decision to talk about it.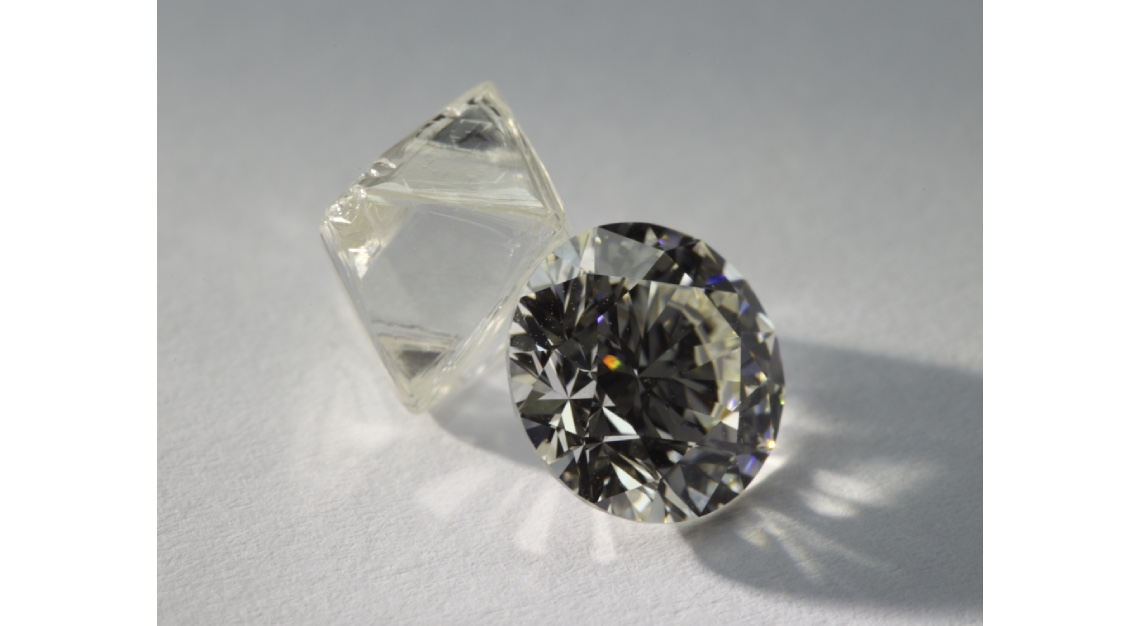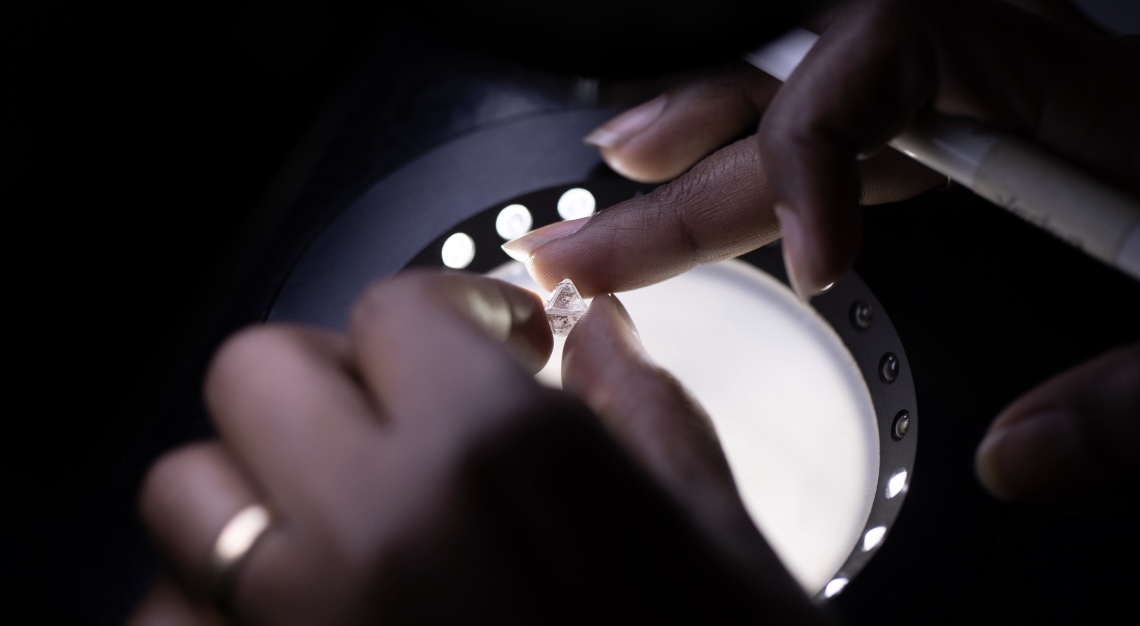 So how exactly does it work? How should the mine be set up to be ethically and sustainably responsible and what kind of practices do you make sure that each mine follows?
We work with leaders in the industry and governments to develop mining industry standards. And it's very important to us that we respect the environment and the people who work and live around mines, and that we're providing these employees with a safe and healthy work environment. What I also personally feel so good about is that we provide them with a living wage. It starts really by working with our suppliers and partners over many, many years who provide the rough. Then you have the secondary part of this, which is our preparation, the cutting, polishing and quality control in the setting.
So there's transparency when you buy an engagement ring. I almost call it a passport. You can really tell where [the diamond is] born; where it starts. How it goes to our workshops in Antwerp in Belgium, where we see the origin and search for size, colour, clarity. When it's cut, it goes to one of our polishing facilities in Cambodia, Vietnam and Botswana. And then it always comes back to the US, where the final quality check happens in New York. And then it goes to one of our workshops for the setting.
So, it's amazing when you can really [see] the journey of a diamond, which is unheard of in the industry. And again, look at the investment in this. This clearly does not happen overnight, because it's careful planning that really got us to where we are today.
What were some of the biggest challenges when you were setting up this programme?
You know, the diamond supply chain is really opaque. And so, it was this investment to really work with our suppliers and our trusted partners in ensuring that we provide that transparency. Our competitors often only buy polished diamonds on the secondary market so they can't offer that level of transparency.
For the longest time, a lot of companies just said that the diamonds [they offered] were conflict free and that's it. In recent years, consumers are becoming a little more aware that conflict-free is really just the basic that you can offer.
I think it really is. It's really about taking that next step. And it matters to us. And I think that's one of the reasons I've always loved working for this company in the 33 years that I've been here as an employee. It's incredible, isn't it? imagine working for a company that really invested in this and believes in it, and has become an industry leader very quietly for 20-plus years. We were doing it because it was the right thing to do, but we knew we needed to lead and we knew we needed to start building that. So now as chief gemmologist, I'm able to talk about it so proudly and really know that we are making a difference.
You know, I have three boys who are in their early 20s. My middle son is very, very environmentally conscious and very big on sustainability, and when I spoke to his friends at dinner once, they were absolutely amazed.
I think it's going to become a big part of the decision for younger consumers. They can ask the questions and they're going to expect that other companies will have this information like Tiffany. So we're continuing to pave the way for other companies. Our dream is that other jewellers will also follow in the footsteps that we built. Responsible sourcing provides a complete listing of communities where you are investing. This should be the industry standard.