What in the world does a pixel artist do? A master of the craft, Cristiano Pintaldi, sheds some light (and colours) on it
If you ever find yourself marvelling over a work of Cristiano Pintaldi close up in an art gallery, chances are, you'd be asked by a curator to take a few steps back. Not because you have landed yourself in trouble. What seems like hundreds of red, green and blue dots randomly strung together in a modular pattern suddenly appears to be a patch of white, at a distance. The top corners of the painting dissipate into a dark hue of green as you inch further backwards. Your eyes aren't playing tricks on you; these mind-boggling, optical illusion paintings are the works of a master of hand-pixelated art pieces.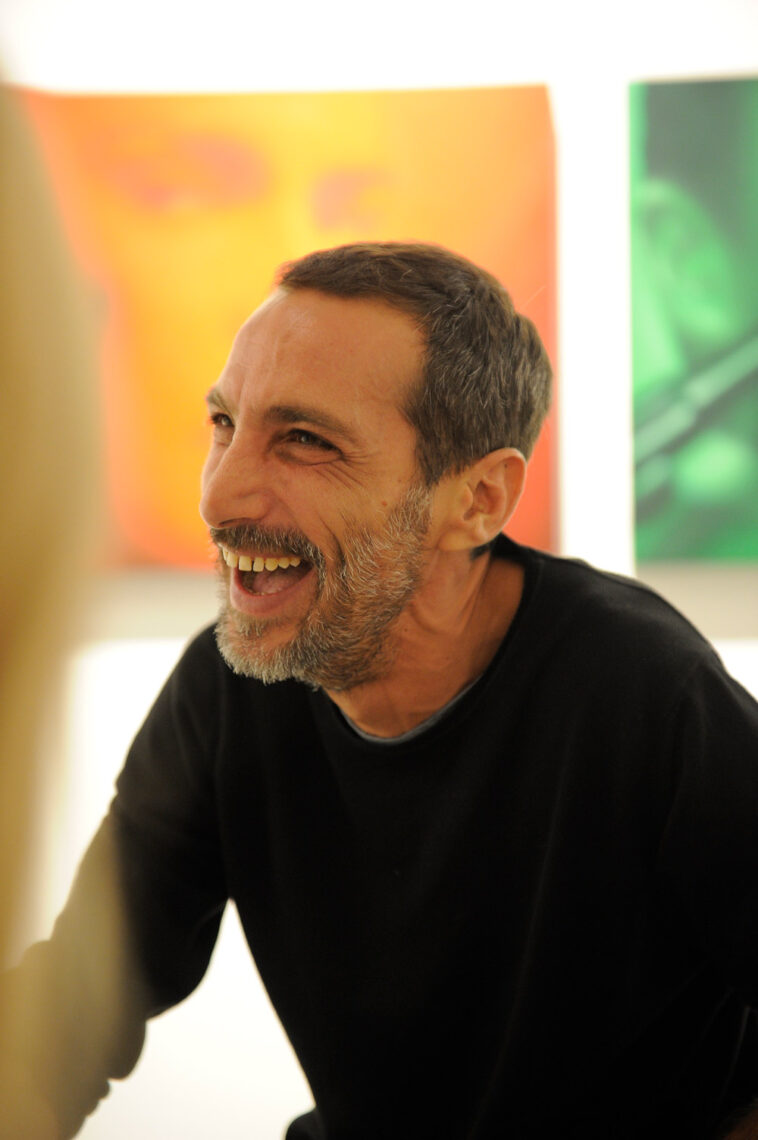 Pintaldi's paintings might look naturalistic, but they're far from it when you discover that each of his works comprises thousands of one-square-centimetre pixels in only three colours: red, blue and green. But a mere three-colourway approach belies the backbreaking technique Pintaldi adopts in his craft, which draws similarities from the process of creating original television images.
The Italian artist shares: "My paintings go through a long pictorial procedure that involves the creation of three different 'layers' of red, green and blue on a single black canvas." Only possible with an excellent artistic eye, Pintaldi then strikes the perfect balance between these three colours, generating various other tones and shapes. But there's a challenging caveat to it. "The most complex part of the job is that I have to paint colours and shapes without white (white is formed by combining red, green and blue on a black background)," he adds, "and without the possibility to see the final colours that I have created until I finish everything."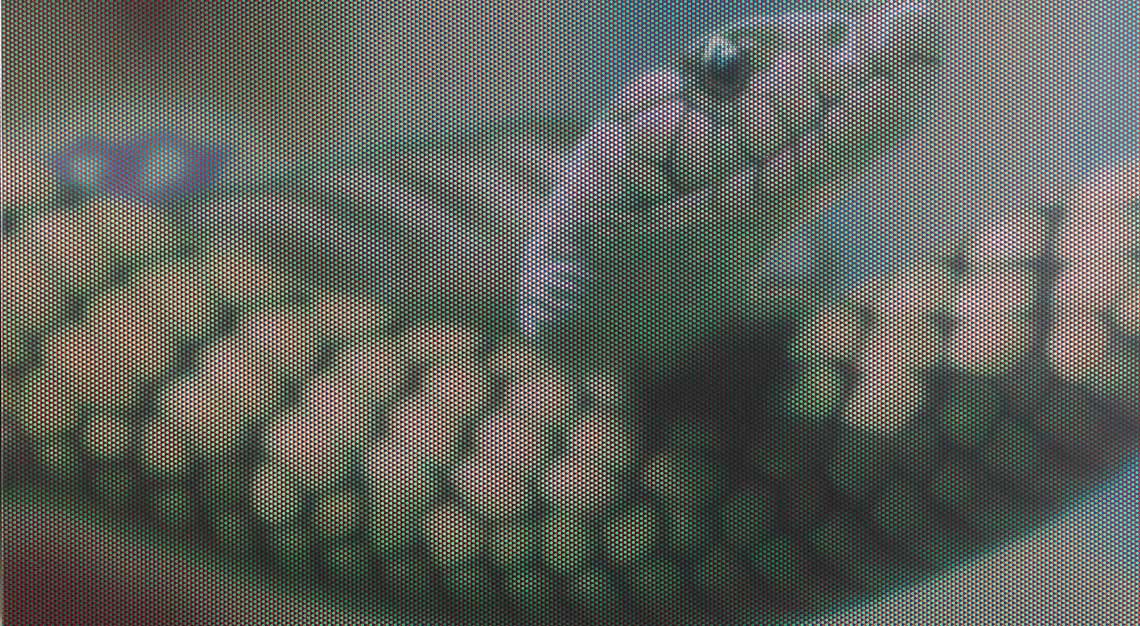 Pintaldi's talent to master a craft that's so formidable is far from fortuitous. Born in the 1970s and into a family of advertisers, the artist witnessed the genesis of colour television, video recorders, video games and the computer; little wonder then his art has embodied a strong familiarity with the era. But even so, the subjects of his paintings have always progressed with time. "The most iconic elements of my work are certainly those connected to a 'new reality' that's still in the making. I'm referring to aliens, UFOs and lightning that represent the union of heaven and Earth, and even the Masonic power and symbolism in religion, politics and entertainment," he posits.
But to truly understand the mind of Pintaldi,  one must dive into the minutiae of the technique he invented. In the past, the artist used masking tape to form lines to ensure accuracy when adding the first layer of red spray paint to the original rectangular pixels. He then removed the tape and placed it on the next layer, just a millimetre away, for the green spray paint, before repeating the step again for the blue. Here was the catch: if the layering was misaligned even by a fraction, the details Pintaldi had imagined might not materialise or emerge because they would be blurred. In the past two decades or more, he has discarded just three or four works due to miscalculation – his vision is that precise.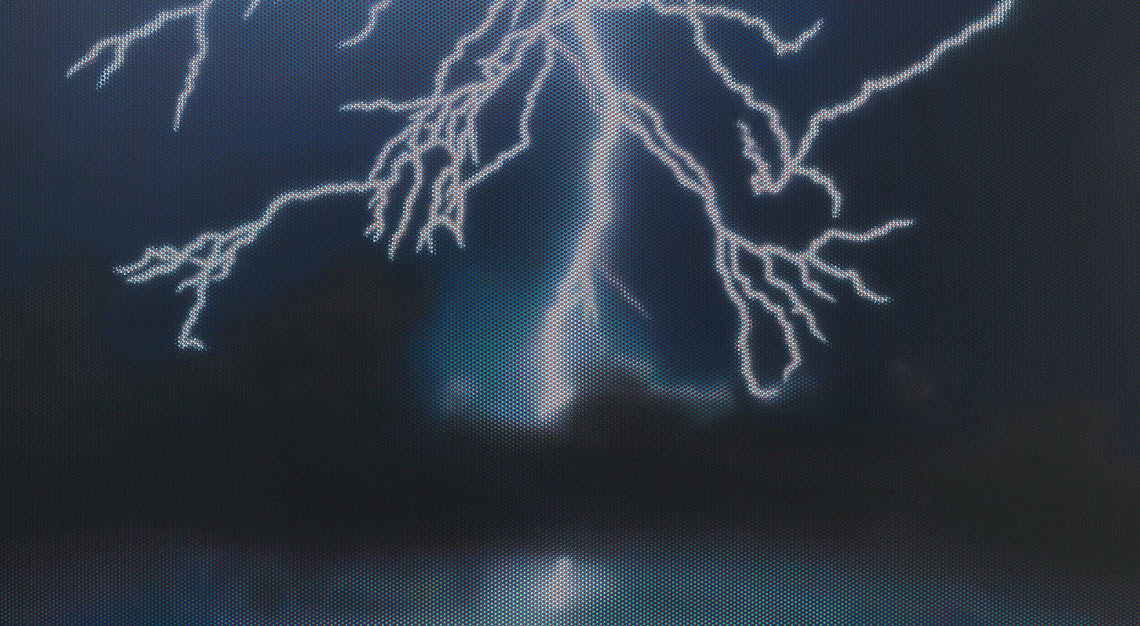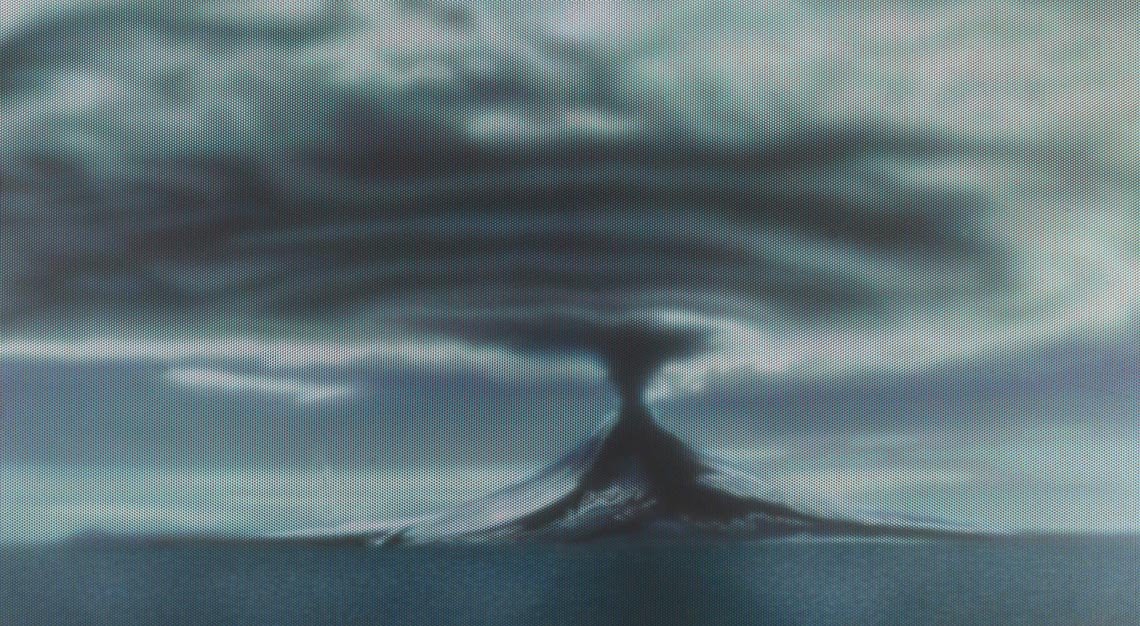 Today, with the presence of round pixels, the artist relies on laser-cut masks that he adheres to the canvas – a simpler process albeit as strenuous as before. These laser-cut masks resemble a stickers with numerous small holes in them.
Besides exhibitions at major museums in Rome, such as Maxxi, Macro Testaccio and Galleria Nazionale d' Arte Moderna, his works can also be found in the residences of important European families. And given how the non-fungible token (NFT) has catapulted the art market towards a new path of digital transformation, the artist has recently found himself riding that wave at Mucciaccia Gallery. This modern art gallery, in partnership with local technology company Vidy and the NFT marketplace Binance, is now accepting cryptocurrency as a method of payment.
He opines: "The most interesting thing about the creation of an NFT work is its 'return to the origins'. Given the nature of my experimental technique, my works previously cannot be reproduced by current printing methods. However, with NFT, the paintings can be recreated with the same exact colours generated by a screen." Safe to say, technology hasn't shackled Pintaldi's craft, for it has only worked in the artist's favour.