Robin Wong is no stranger to beautiful watches of all stripes but lately he's got Piaget on his mind.
Even though work puts Robin Wong in a fast-paced, technology-driven universe, his leisurely pursuits tend to veer towards slow luxury. In pre-Covid times especially, Wong who's a techno-preneur and a part of an algorithmic media investment firm started up with a number of fellow investors enjoys fine crafted shoes, suits, and of course watches.
His journey with timepieces began in almost 10 years ago in 2012, and right from the start, Wong's penchant for understated yet distinctive creations ruled his buying decisions. Instead of the leading model from the leading brand du jour, the first luxury watch he acquired was, in fact, a Vacheron Constantin. A manual-winding Traditionnelle in pink gold.
From that piece on, Wong made numerous stops throughout the watch industry, picking up everything from the iconic to the rare to the exceptional to the esoteric. But irrespective of make or model, one thing that matters most to the 43-year-old watch enthusiast is how well a timepiece matches his lifestyle.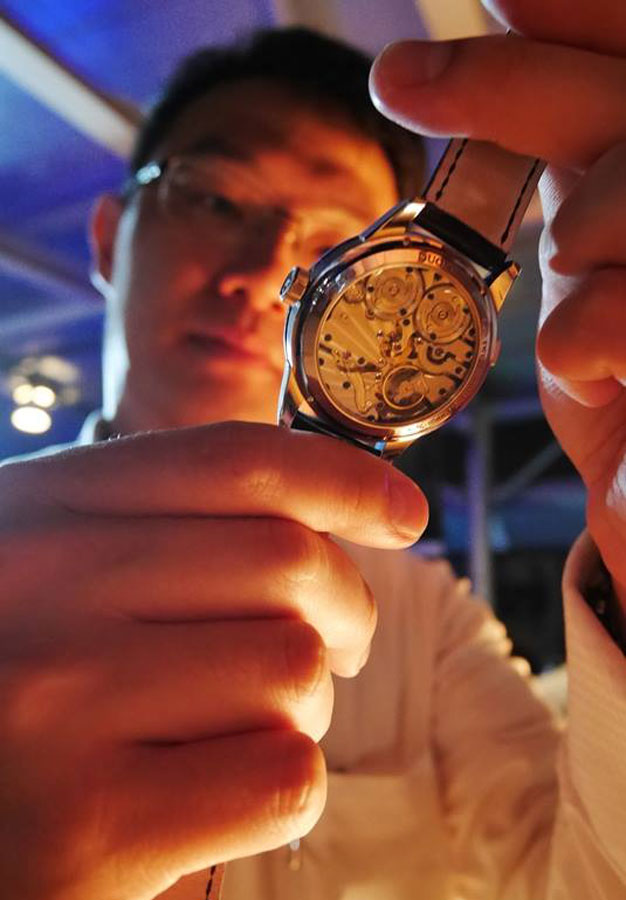 With fewer social gatherings and work-from-home being the norm these days, so has his sense of style evolved to accommodate the day-to-day needs. This meant choosing comfortable casual wear over dressy suits and shoes – and a closer look at what are the kind of timepieces that pair well with this new look. Knowing how watch enthusiasts are forever obsessing about the watches they wear, it's practically a given that Wong will adjust his timepiece choices accordingly.
And he has. Hence the recent fixation on Piaget. A maison best known for its dual expertise in watch and jewellery making, its glamorous history, its unrivalled savoir-faire in ultra-thin movement manufacturing, and its uncanny knack for infusing all its creations with a touch of elegance and artistry.
Fresh off his third Piaget timepiece purchase in just one year, Wong tells us more about his passion for the beautiful timepieces of this Swiss luxury maison.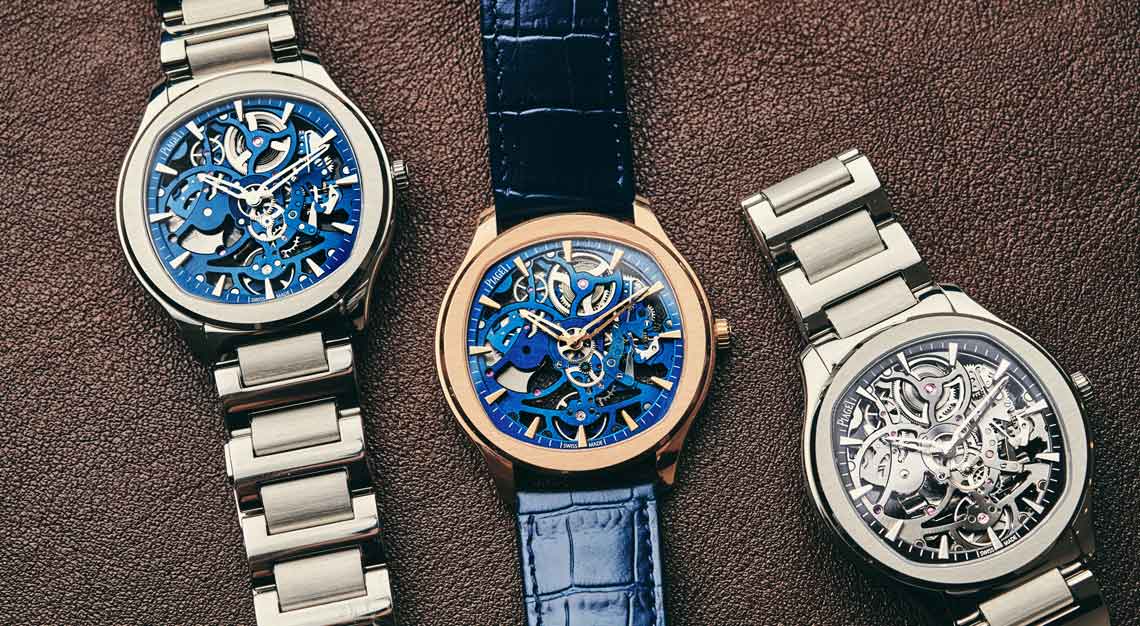 You've been collecting watches since 2012. What spurred your recent interest in Piaget timepieces?
I wasn't really into Piaget until earlier this year but I do remember in 2014 when the brand launched the Altiplano 900P. I saw it at an authorised dealer as well as Watches & Wonders Hong Kong, and was amazed by its construction. I wasn't into ultra-thin watches but that piece made me pay attention to Piaget, discovering that it's not just a jewellery brand but a mechanical powerhouse.
So what made you decide to start collecting Piaget watches?
Recently in January, I began frequenting the Piaget website, reading more Piaget news, I read all about the watches. Piaget went crazy this year with the Altiplano Ultimate Concept. In fact two years ago when they launched the watch, Piaget piqued my interest again. So I started looking at it more, and that's when I decided to buy the Altiplano 900P. That was my first Piaget watch.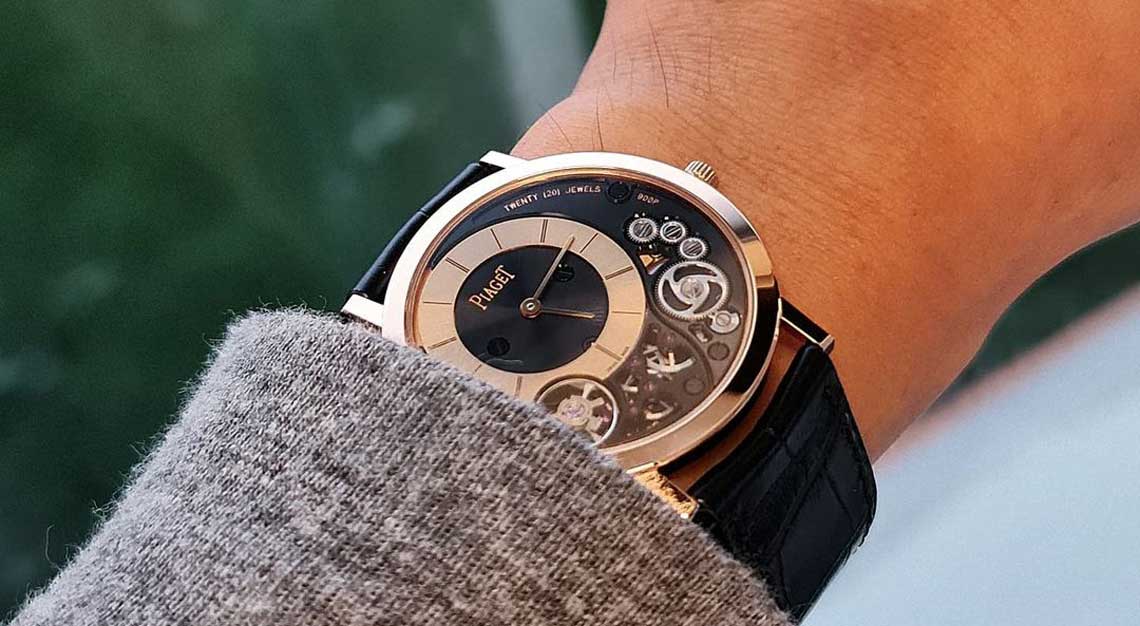 What were your thought processes in acquiring that timepiece?
To me, my first Piaget has to be an ultra-thin watch. That is what impressed me most. Their iconicity is ultra-thinness, and in this area of watchmaking, my top three brands are Bulgari, Piaget and Jaeger-LeCoultre. This led me to numerous videos on YouTube for instance shared by Piaget which introduced me to other creations such as the Polo.
Did you also fall in love with the Piaget Polo?
Not immediately. But when I came across the Polo Skeleton, I loved it, and expressed interest in it.
And so you acquired it as well?
Yes but not before landing another Polo piece that unexpectedly caught my eye first. [Laughs]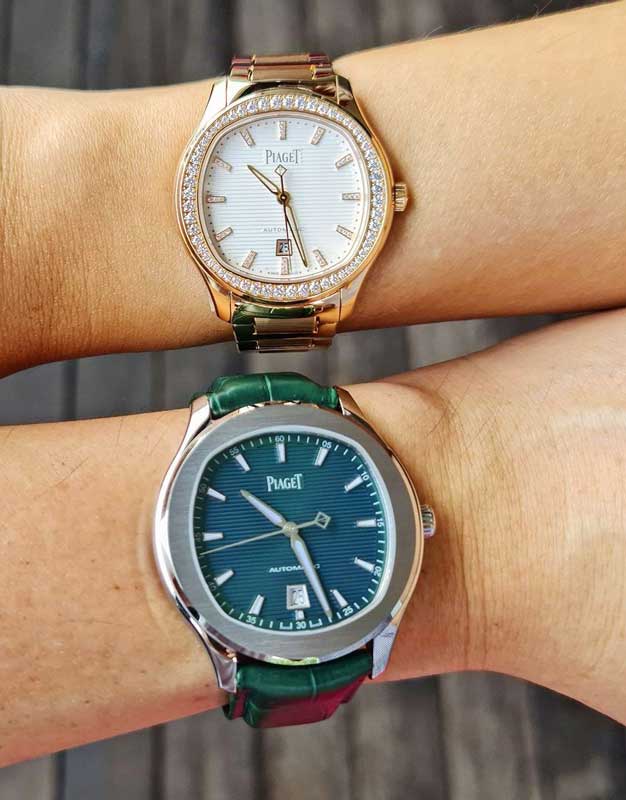 Which one was it? How did that happen?
I got a call from the boutique and they told me a limited edition green Piaget Polo was suddenly available. This watch was launched two to three years ago, a 500-piece limited edition on a green strap. I quickly went for it because the green was so beautiful. Unlike the regular blue or grey Polos which are often compared to other similar watches on the market, this one is very unique. And seeing as I could not get the green Ref. 5711 Nautilus anyway, I might as well get this piece.
Indeed. The hype for certain luxury sports watches puts them beyond reach for many.
And the price [of the Polo] is very good. If you ask me for another reason, I find that the Polo offers fantastic value. I know they're not exactly alike with watches like the Nautilus but look at the price difference. Watches like the Piaget Polo, the Bulgari Octo, the Girard-Perregaux Laureato… provide very good value if you ask me. So I went for it.
So what happened next? Did you eventually get your allocation for the Polo Skeleton?
Yes of course. To me it is the nicest Piaget Polo. It has everything that defines Piaget as a watchmaker. It has the ultra-thin factor, and it has the skeletonisation which points to watchmaking know-how, which is what Piaget is truly known for. If I'm not wrong it's the slimmest skeleton automatic movement. Bulgari's Octo Finissimo Skeleton is thinner but it's a manual-winding piece, while Piaget's has a micro-rotor.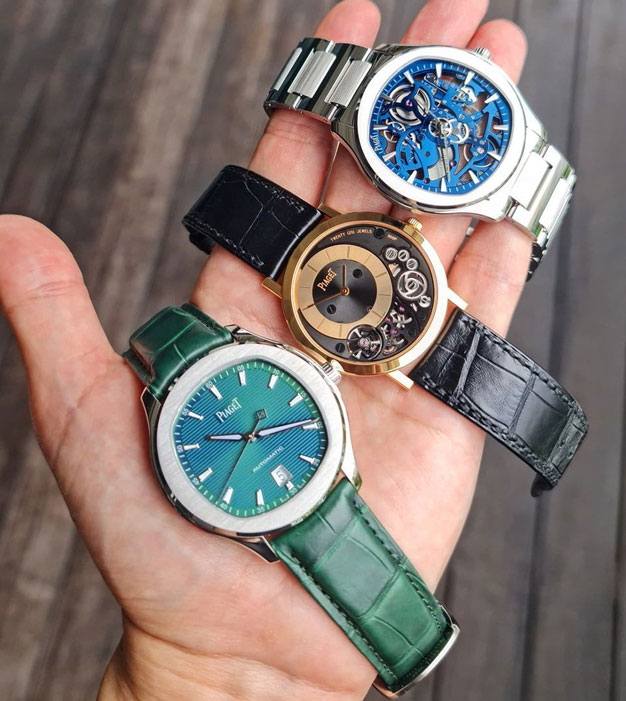 What else do you love about this watch?
That it's a sporty watch on the level of haute horlogerie. That it has Piaget's distinct elements. That its steel bracelet has an interchangeable quick change system which makes it extremely versatile. It is sporty with its steel case and steel bracelet but I can easily swap in a leather strap to make it more elegant. Combined with the ultra-thin finely finished skeleton movement, it definitely qualifies as a dressy timepiece. For the price of $43,500 it is extremely good value for an elegant sports watch that's so versatile and well finished.
I love how passionate you are about watchmaking. How did you get into watches?
I always say I have an affinity with watches. My dad introduced me to the concept of mechanical watches when I was young. I remember I'd wanted a Casio but he said no, I needed to read the time properly, so I should wear a Seiko, and it has to be a mechanical piece. He would tell me that the watch has a life, and you give it life by winding it. So all those stories we read about in ad campaigns actually happened to me. He had two Rolexes, and after he passed, my mother gave them to me and my brother. The movement's tick-tocking sound still reminds me of him every time I look at the watch.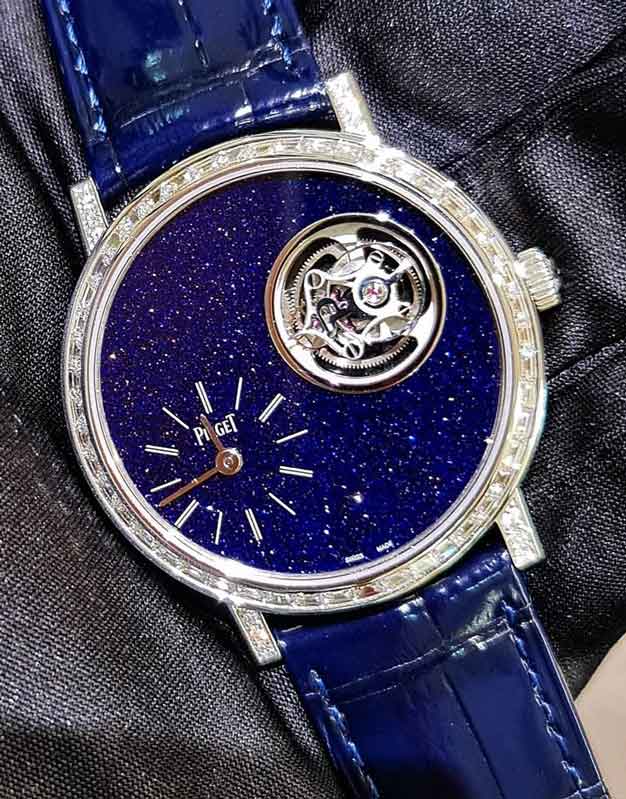 And you only started collecting more seriously in 2012?
Yes. It began with a classic Vacheron Constantin, and I thought I would stop there. But as we might expect – and all know too well – I didn't.
What are your Holy Grail watches?
This year I was lucky to get my A. Lange & Sohne Datograph Perpetual, so I don't really have another immediate want at the moment. Idealistically, though, independents are very high up my list, such as a Kari Voutilainen or something by Rexhep Rexhepi. One more maybe a very bespoke watch like the Piaget Altiplano Ultimate Concept, because it's not just extremely thin at 2mm but it's also customisable.