It's a grande complication hand-engraved and hand-finished by the Maison's Les Cabinotiers division, with a case back hand-painted by one of the best master enamellers in the world
Luxury watches are so often described as works of art, but few have truly cross-pollinated with masterpieces of the fine arts scene the way this piece-unique Vacheron Constantin Tribute to Johannes Vermeer has. In fact, Vacheron Constantin has such close ties with the art world it signed an exclusive partnership with the Louvre in 2019. And last year, via a digital charity auction for the Louvre, the manufacture offered a Les Cabinotiers timepiece on the block that could be decorated with any Louvre artwork of the owner's choosing.
But this one-of-a-kind pocket watch actually predates either of these events. In 2013, the Vacheron Constantin Les Cabinotiers division received a commission by one of its best clients to achieve the impossible, as it were. In the words of the manufacture, "this creation fulfils the most secret expectations of a collector for whom passion consists in always seeking what which is theoretically impossible to obtain." The eight-year journey was rife with challenges, but Les Cabinotiers Westminster Sonnerie – Tribute to Johannes Vermeer is finally completed.
At 98mm in diameter, this solid gold pocket watch is a behemoth in every sense of the word. Inside, the specially-constructed Calibre 3761 is regulated by a classic one-minute tourbillon and comprises grande and petite sonneries striking in Westminster Chimes, as well as a minute repeater. Vacheron Constantin remains one of the few manufactures in the world capable of producing grande sonneries, an achievement most recently seen in the Ref. 57260 of 2015.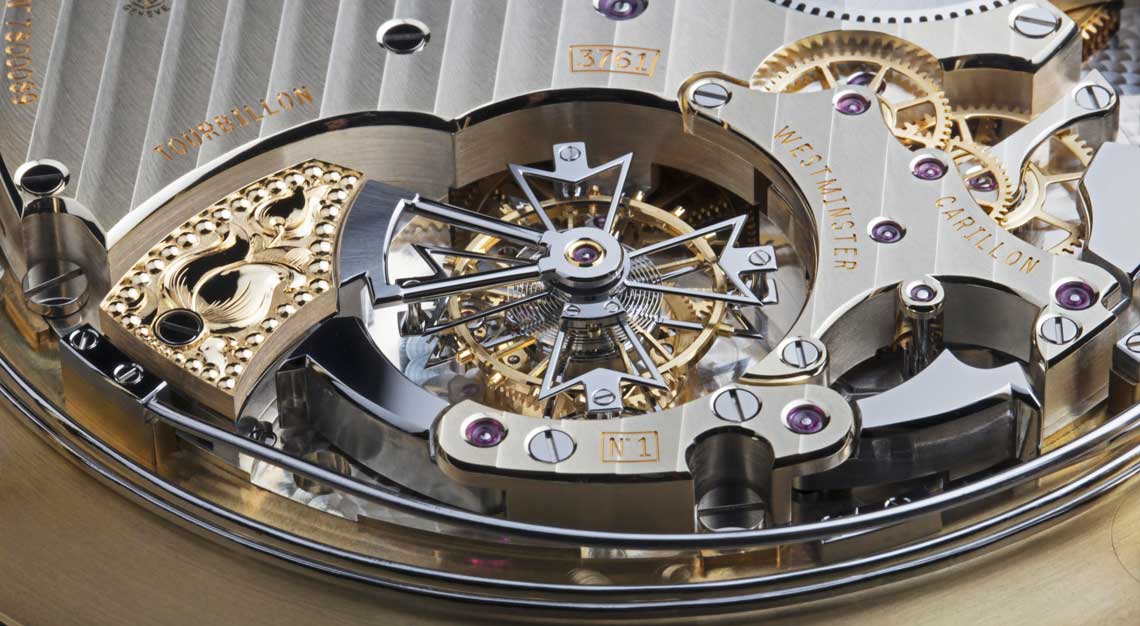 "I had long dreamed of having a real Westminster chime pocket watch in my collection striking five gongs with five hammers, featuring a Grande and Petite Sonnerie and adorned with miniature enamel," the client reveals on the condition of complete anonymity. And so when the request was made to feature a miniature of Johannes Vermeer's Girl with a Pearl Earring on the case back, how could Vacheron Constantin not say "yes"?
Masterpiece in miniature
Especially when the manufacture's home city, Geneva, is synonymous with the best quality enamels in the world. A tradition and specialty in this part of Switzerland, Geneva enamels typically feature a final layer known as Fondant de Genève. Transparent and colourless, it protects all the other colours beneath, giving brilliance and depth to the painting. Only a few master enamellers today can perform this technique, and the one who worked on this exquisite timepiece is none other than Madame Anita Porchet.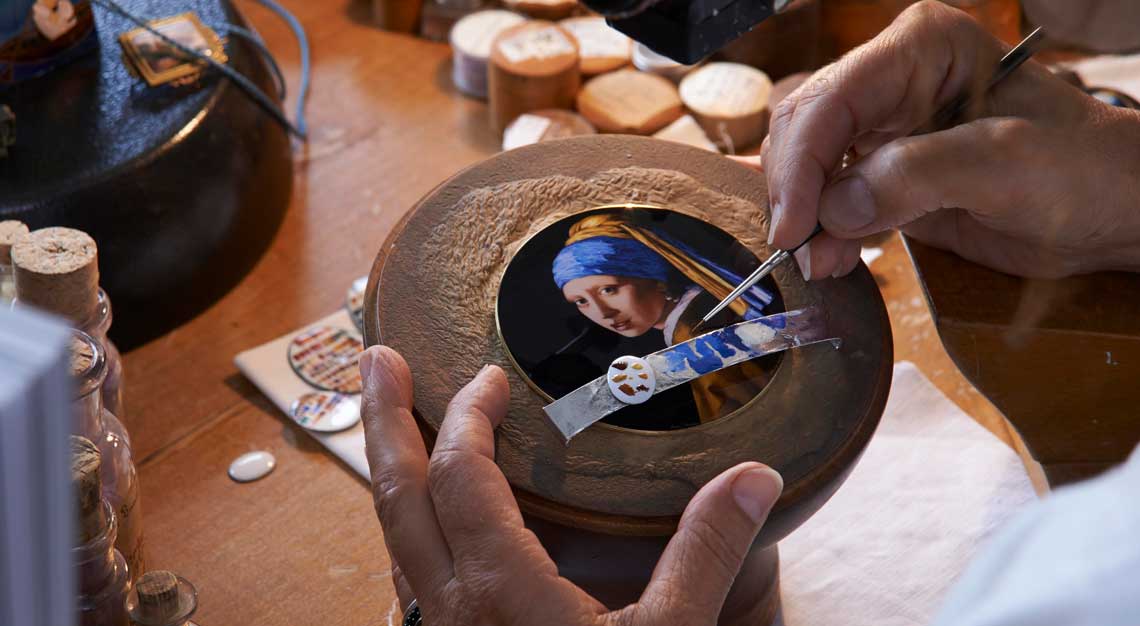 Reproducing an Old Master's work is no mean feat, much less doing so on a miniature scale. The smallness of the area, the fact that it is a curved surface and not completely flat, the use of metallic oxides ground by hand, and the need for colours to stay intact from various rounds of high-temperature firing, all made it a challenge of the highest order. Even though this is not Madame Porchet's first rodeo – she has actually painted Girl with a Pearl Earring before – she spent three years on the research and development phase alone, creating and amassing all the enamel pigments required for this Herculean task.
Needless to say it is an extremely complex colour palette. A whopping seven different shades were required just to paint the black background, along with 20 or so rounds of firing in the kiln. The subject's blue and gold turban alone took two weeks to paint.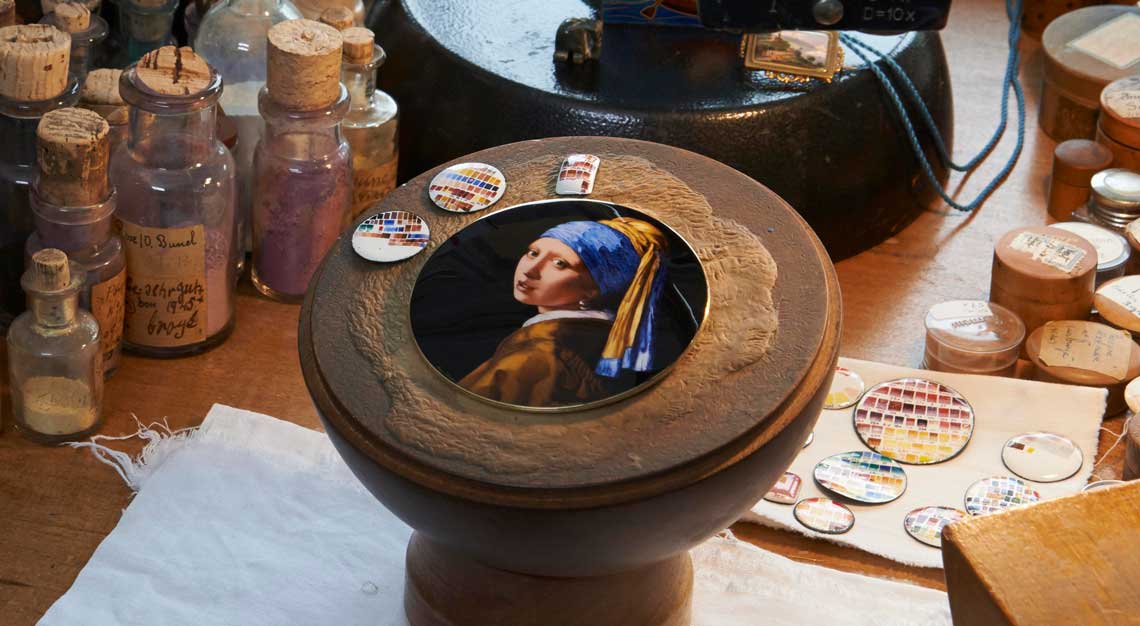 Engaging Madame Porchet for this timepiece had also been the client's idea, speaking volumes about how well he (or she) appreciates the master enameller's craft. But the other artisanal métiers were proposed by Vacheron Constantin, namely the engraving and sculpturing of the pocket watch's gold case. In this case, the objective was to arrive at an aesthetic direction that blended harmoniously with the miniature painting, and so an ornamental theme was selected, featuring acanthus leaves running along scrolls and flowers with hearts of pearls.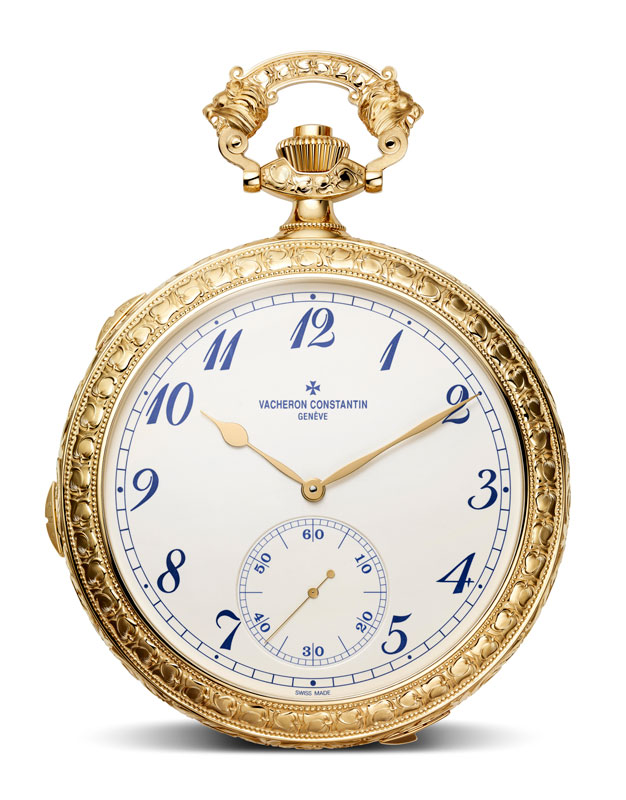 Etched in gold
Carving foliage and florets all around the case, Vacheron Constantin's engraver created volume and depth by carving the gold with a manual burin. She also cleaned and polished the various facets and lines to achieve a gentle shimmer without losing those volumes. Giving life to the leaves and flowers, she accentuates them with fine details, and finally, the entire background behind these motifs have been entirely hand-chased to achieve a matte surface which contrasts with the polished elements.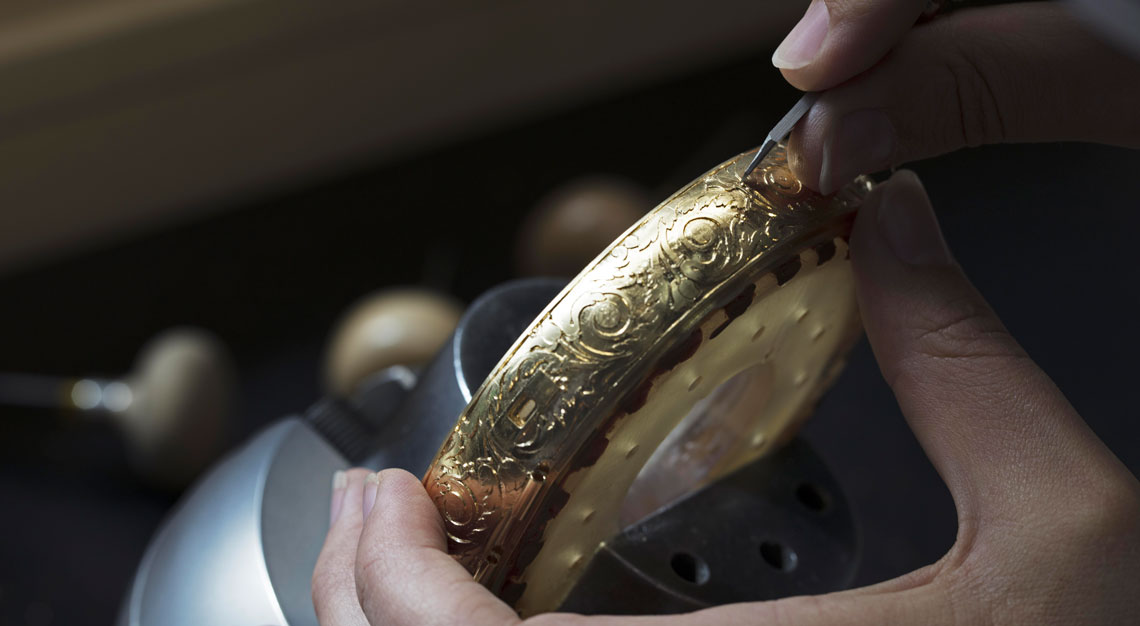 As a double nod to the painting by Vermeer, which is housed in the Mauritshuis museum in The Hague, the case middle is adorned with a double pearl border also rounded and polished by hand. It's a decorative style that's particularly symbolic of early 20th-century art.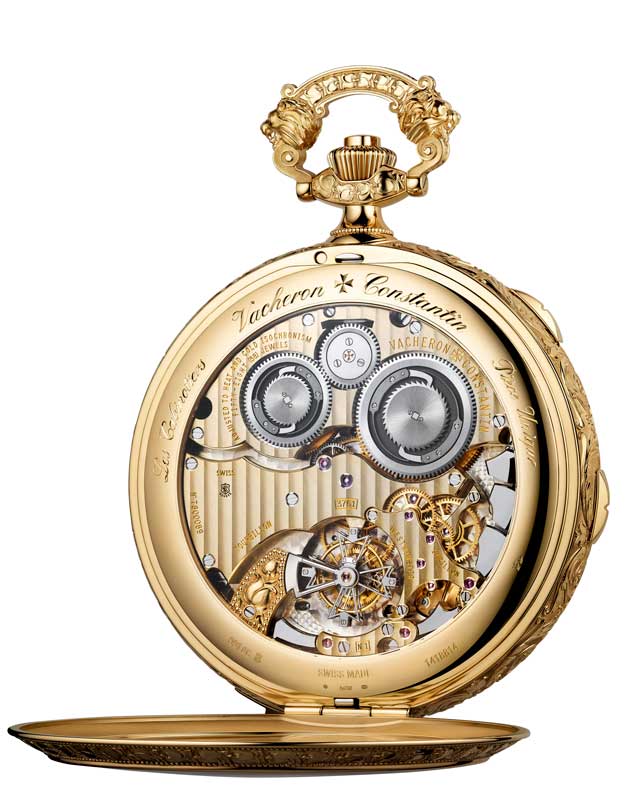 Meanwhile the bow of the pocket watch is sculpted with two roaring lions – a specific request by the client. Inspired by classical statues, they embody a rare degree of mastery and showcase fine details of satin-brushed, matte, and polished textures achieved over five months of dedicated handcraftsmanship.
A consummate masterpiece, Les Cabinotiers Westminster Sonnerie – Tribute to Johannes Vermeer is one of those watches we'll probably never get to see in person. That's the beauty of the Vacheron Constantin Les Cabinotiers, and why its watches are so precious. Only this time, the manufacture has also succeeded in making the impossible possible.