Exploring the outer limits of haute horlogerie
In its latest edition, Watches & Wonders Geneva has gone fully digital but the show still managed to deliver an enriching experience through interactive Zoom and 'live' video conferences.
What was new this year were the numerous keynote addresses given by CEOs providing an overview of the post-pandemic luxury landscape and what projections lie ahead for their respective brands.
Suffice it to say, everyone is trying their best to step out of the doldrums, forge boldly ahead, and expressing positivity and exuberance wherever the shoe fits.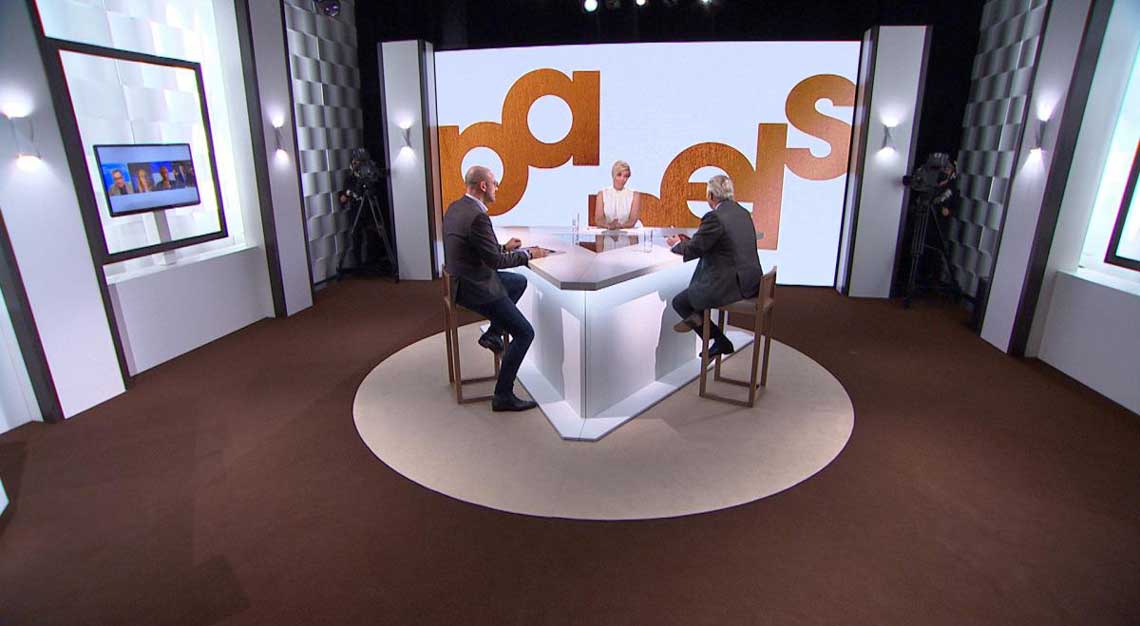 For this reason, we have seen great strides taken in the field of technical innovation. The pandemic hasn't stopped the industry in its tracks, and a number of projects that were initiated years before COVID-19 descended on the world are now ready to be unveiled.
So it appears that 2021 will bring hope in more ways than one. Some of these watches showcase their makers' incredible technical virtuosity, while others are poised to take on issues of performance and sustainability. Either way, it is consumers who stand to gain.
Here are the most innovative ideas and concepts of Watches & Wonders Geneva 2021.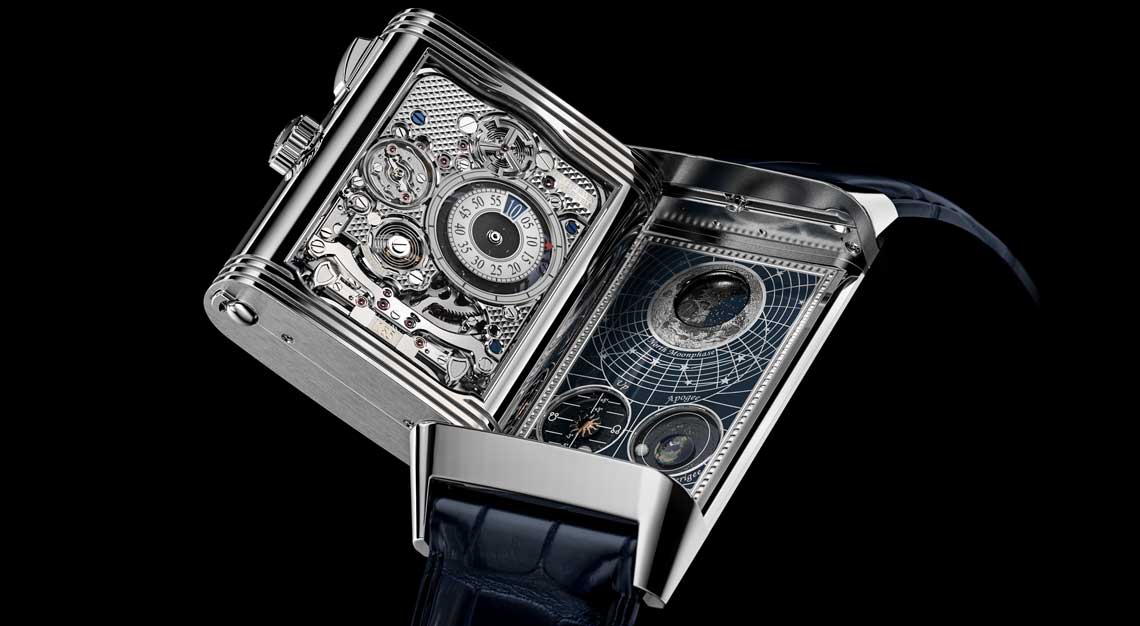 Jaeger-LeCoultre Reverso Hybris Mechanica Calibre 185
It is the 90th anniversary of Jaeger-LeCoultre's most recognisable icon, the Reverso, and the Maison fires the first salvo with a watch that is a head-turner in more ways than one. Known as the Quadriptyque, Reverso Hybris Mechanica Calibre 185 is the most complicated Reverso ever made.
It is also the first and only watch in the world to be made with four dials. A staggering 11 complications go inside this epic timepiece of surprisingly wearable proportions, three of which are patented features found only in this watch.
The watch dedicates its first dial to Jaeger-LeCoultre's exceptional watchmaking know-how. Featuring an ultra-thin flying tourbillon alongside a perpetual calendar with big date display, everything here is about chronometry and time measurement.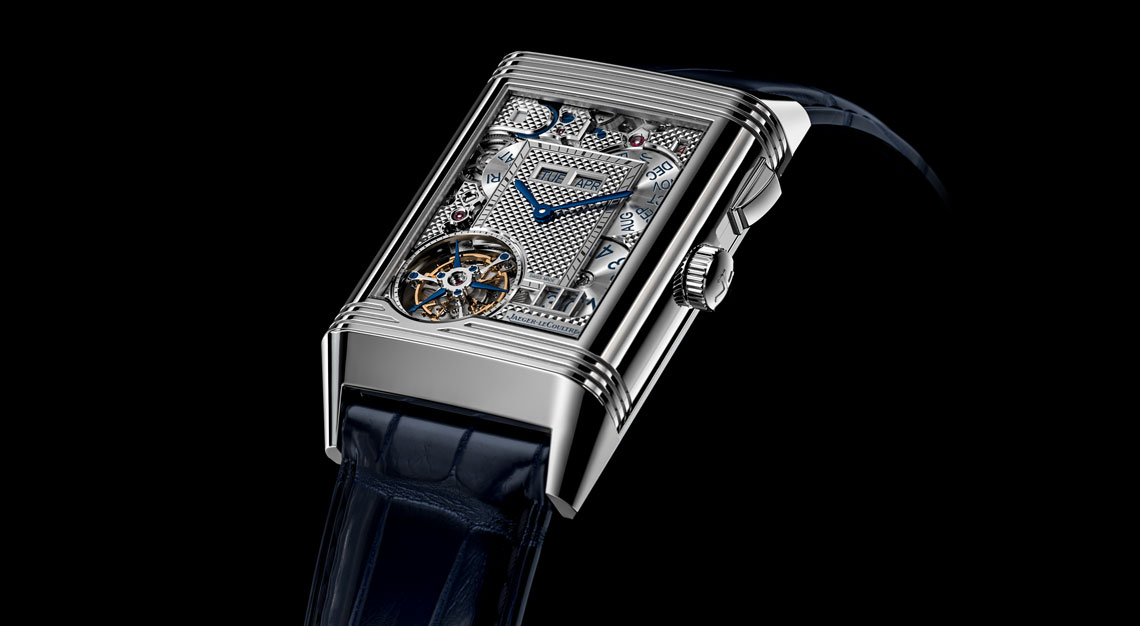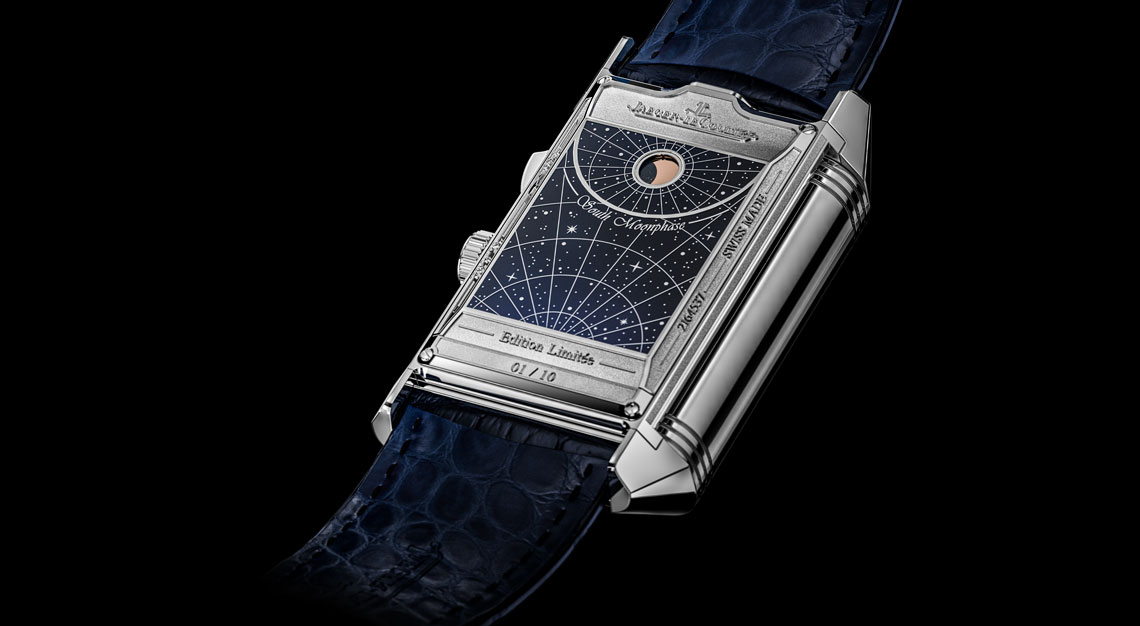 Next, on the second dial, we have the minute repeater mechanism plus a second time display cleverly executed using jumping hours and rotating minutes to keep the movement thin. Trebuchet hammers, crystal gongs, the silent governer… basically everything great about Jaeger-LeCoultre chiming watches can be found on this side of the watch.
Quadriptyque also brings something new to the moon phase complication, offering not just phases of the moon but also occurrences of phenomena such as Super Moons and solar as well as lunar eclipses. And finally on the fourth dial, we have a beautiful oversized moon phase display of the Southern hemisphere rendered in exquisite métiers d'arts.
A technical tour de force if we ever saw one, and if this is what Jaeger-LeCoultre came up with for the Reverso's 90th anniversary, we shudder to think what will be made on its centenary.
Yours for €1.35 million (S$2.15 million). Limited to 10 pieces worldwide.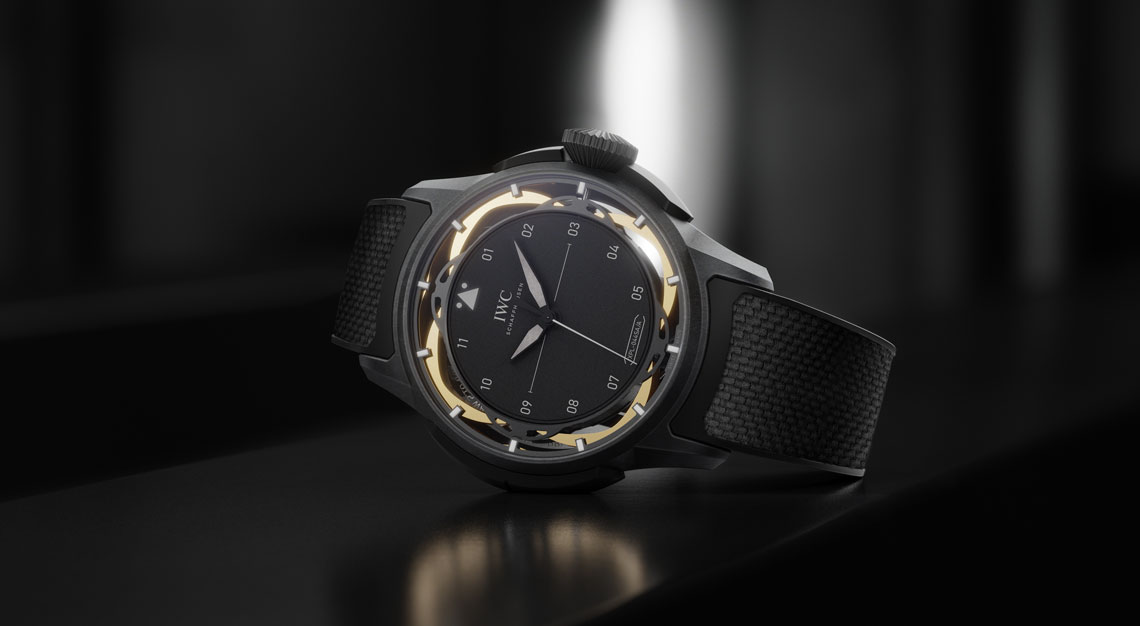 IWC Big Pilot's Watch Shock Absorber XPL
Definitely a watch no one saw coming, Big Pilot's Watch Shock Absorber XPL reclaims IWC's identity as an engineering brand – something which CEO Christophe Grainger-Herr subtly emphasised in his presentations by placing a giant container box in the virtual background. Practical and functional, they are perfect metaphors for IWC's timepieces such as the new 43mm Big Pilot's Watch.
As the first IWC watch to feature a new patented shock absorber system known as Sprin-g Protect, Shock Absorber XPL ventures onto fighter pilot territory where aviators are frequently exposed to high g-forces while piloting an aircraft. The cockpit is an extremely compact space, and through numerous dialogues with actual Top Gun pilots, IWC has learned that its watches get banged around a lot. Shock proofing its watches thus becomes a real priority if IWC wants its watches to actually be useful to a pilot.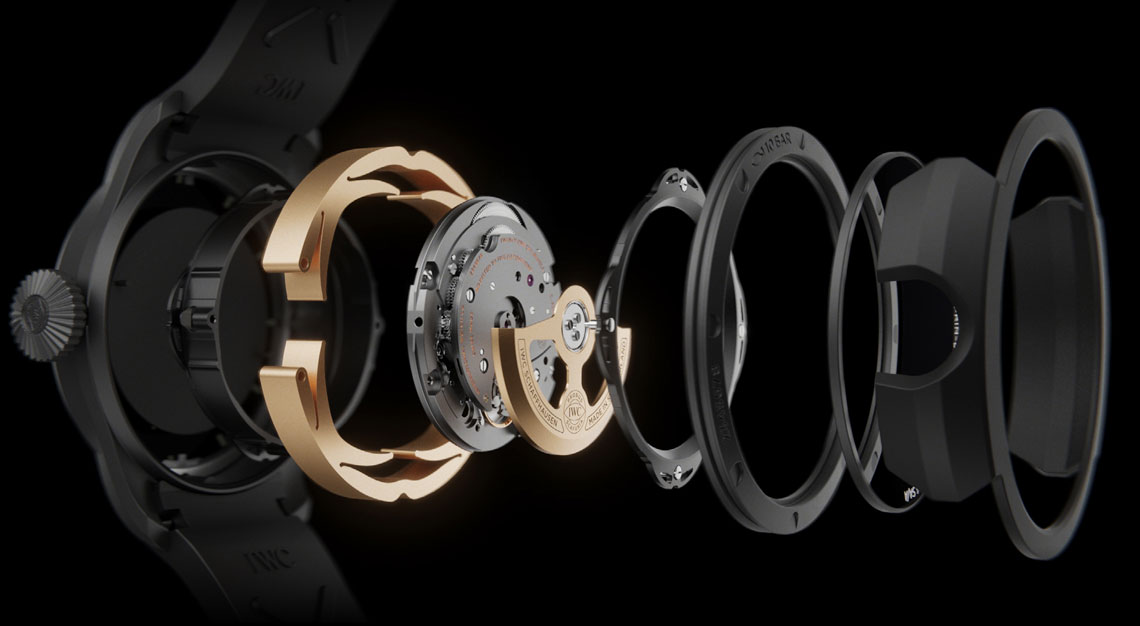 Sprin-g Protect relies on a cantilever spring to protect the movement against impact, cushioning it and allowing it to move independently within the case. According to Dr Lorenz Brunner of IWC, the system protects the movement so efficiently that it has survived accelerations of more than 30,000g in impact tests. Made of Bulk Metallic Glass, which has an amorphous microstructure, it is significantly more elastic than conventional materials like steel.
The case is made of IWC's latest high performance material, Ceratanium, and titanium is also used to make the inner casing ring to further reduce the mass that the shock absorber must hold. Also keeping the movement lightweight are base plates made of a high-tech aluminium alloy borrowed from the aerospace industry. As a final surprise, the watch's unique crown system lets you manipulate the movement independently of the case.
Yours for CHF80,000 (S$116,034). Limited to 10 pieces per year.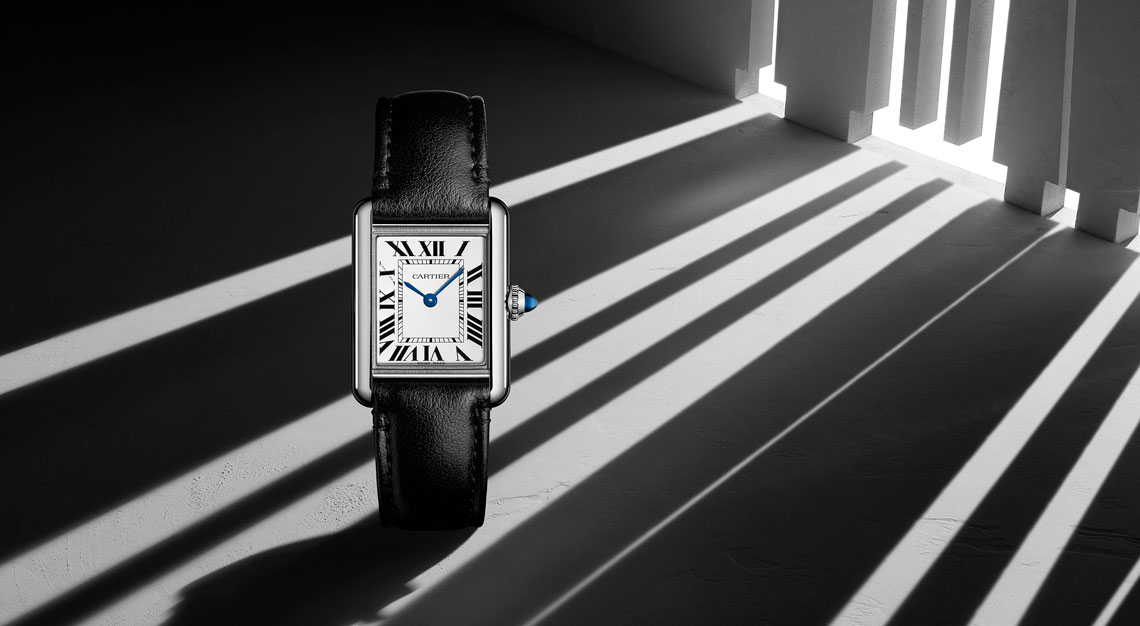 Cartier Tank Must
Sustainability and eco-consciousness are two key topics on the top of our minds in recent years, and thus far it remains fairly unknown how big fashion and big luxury will adapt its products to these values. On the corporate level, many are already considered green manufactures. But generally speaking, high watchmaking still hasn't yet found the perfect marriage of sustainability with luxury – until now.
The new Cartier Tank Must is all sorts of amazing. Returning to its roots in the '70s, where Cartier wanted its watches to reach out to a greater audience, this new collection also introduced the most innovative model to date: a Tank Must with a solarbeat photovoltaic movement and a strap that looks like classic calfskin but uses no animal products at all. And the best part is, you could not tell it apart from any one of Cartier's other classic Tanks.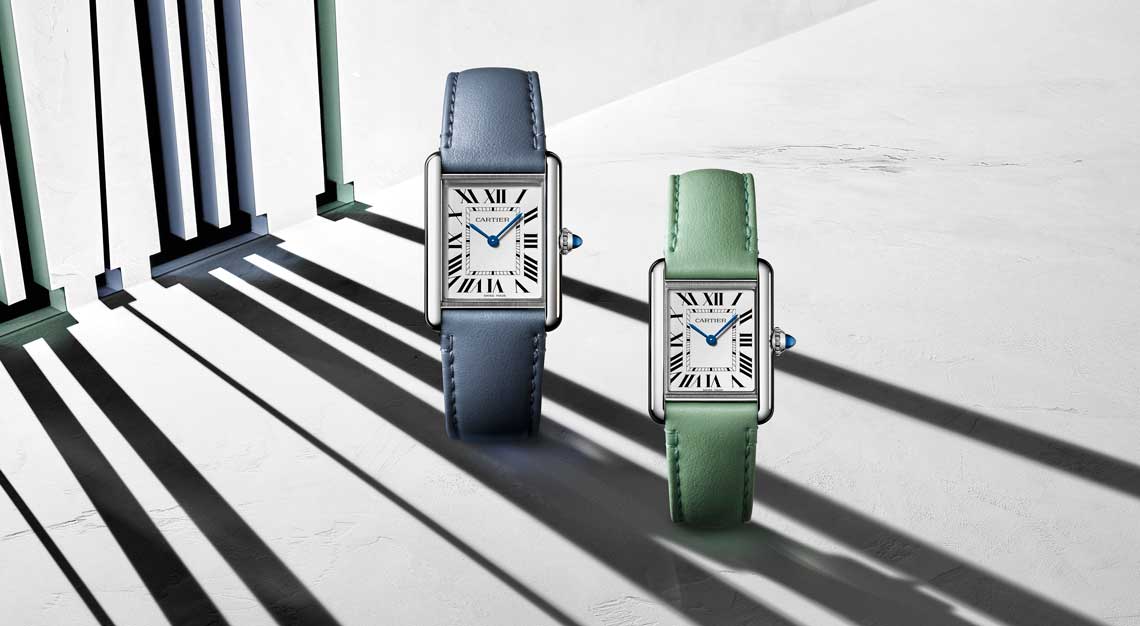 What makes this solar-powered Tank Must really stand out is in the way it integrates a high-tech feature inside a classical timepiece without ever compromising on the elegance that is signature to all Cartier watches. The maison achieves this by using a perforated layer where the iconic Roman numerals are cut-outs that let the light in to reach the photovoltaic cells underneath the dial. This step alone took the Cartier product development team two years to realise.
Next, the strap represents another giant leap in sustainability innovation, as it is made out of 40 per cent plant matter. Specifically, it uses waste from apples grown for the food industry in Switzerland, Germany, and Italy. This allows Cartier to reduce its carbon footprint by six times, saving water by up to 10 litres, and energy by up to 7 megajoules (approximately 200 smartphone charges) as compared to manufacturing a calfskin strap.
Yours for S$3,550 (small model) or S$3,750 (large model).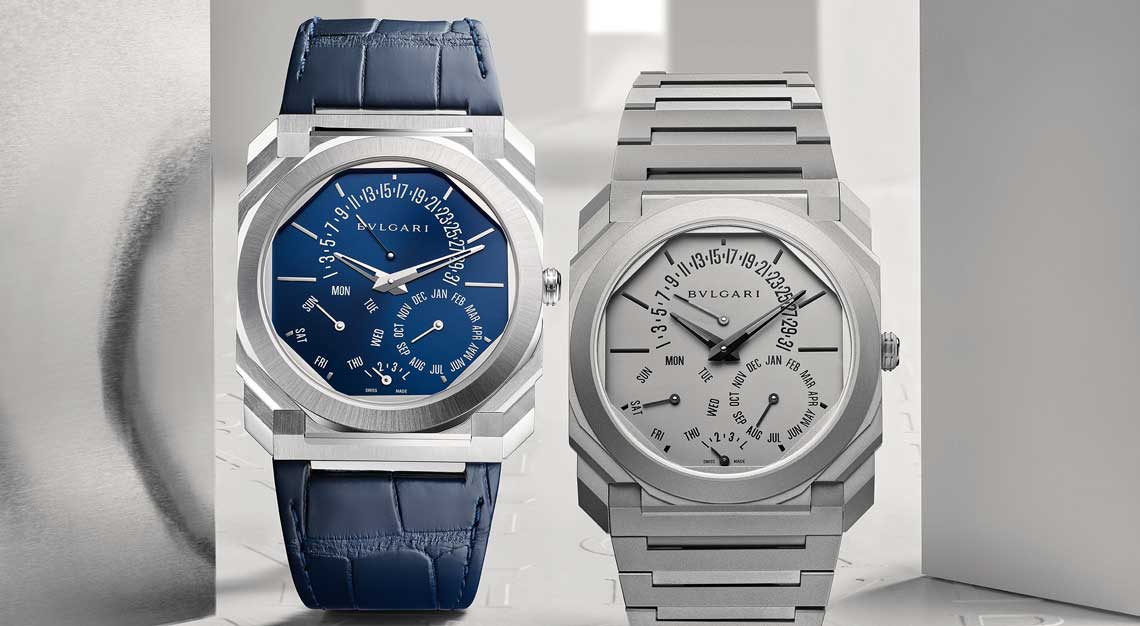 Bvlgari Octo Finissimo Perpetual Calendar
On a record-breaking roll since 2014, Bvlgari has consistently produced ultra-thin complications and base movements as if it were second nature to this Swiss-Italian watchmaker. After checking off all the classical complications, from tourbillons to repeaters, chronographs to skeleton movements, the Octo Finissimo finally takes the perpetual calendar for a spin.
Chock full of wheels and discs for the multitude of calendrical displays, perpetual calendars are tricky to miniaturise but Bulgari is already well prepared for this feat. Here, a total of 408 components interact within an extremely compact space as the watch is no more than 5.8mm thick. And the movement? Just a hair's breadth in comparison at just 2.75mm. This ultra thin perpetual calendar is thinner than the Audemars Piguet Royal Oak Selfwinding Perpetual Calendar Ultra Thin (6.3mm) and the Vacheron Constantin Overseas Perpetual Calendar Ultra Thin (8.1mm).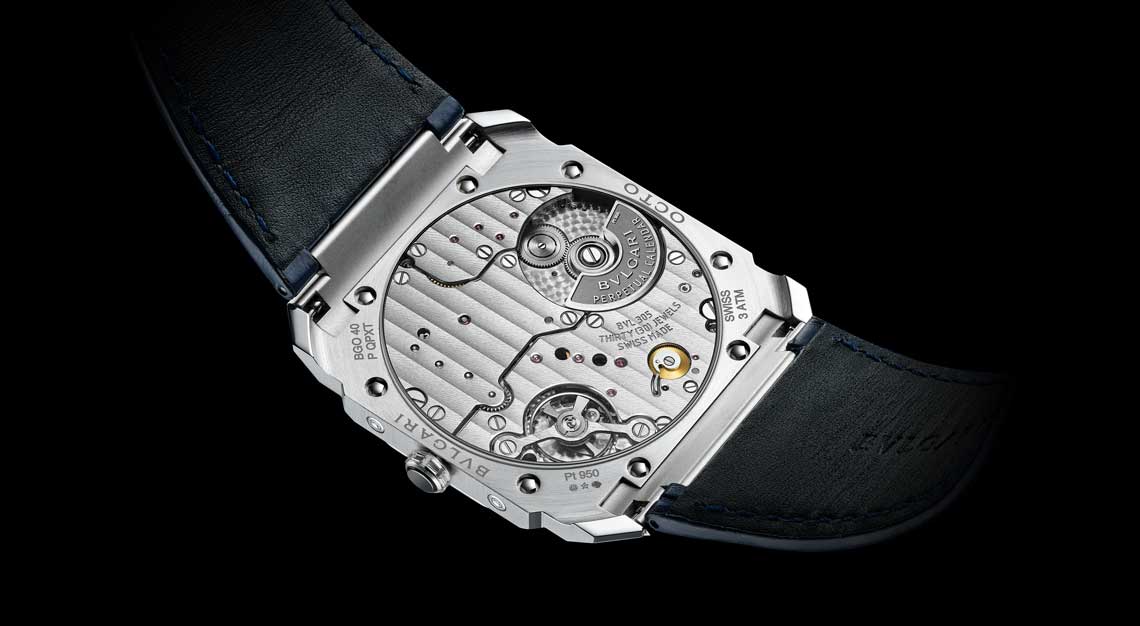 Moreover, Bvlgari's Italian design sensibilities have guided the timepiece's calendar display, giving prominence to the date feature, letting it occupy the largest area on the dial. Thinking pragmatically, Bulgari has made this sleek and contemporary watch also user friendly and perfectly suited for everyday wear.
Two models are currently available, one in titanium which has become the default material of all Octo Finissimo record-breaking watches, and one in platinum for a more luxurious but no less technical aesthetic.
Yours for S$82,000 (titanium) or S$123,000 (platinum).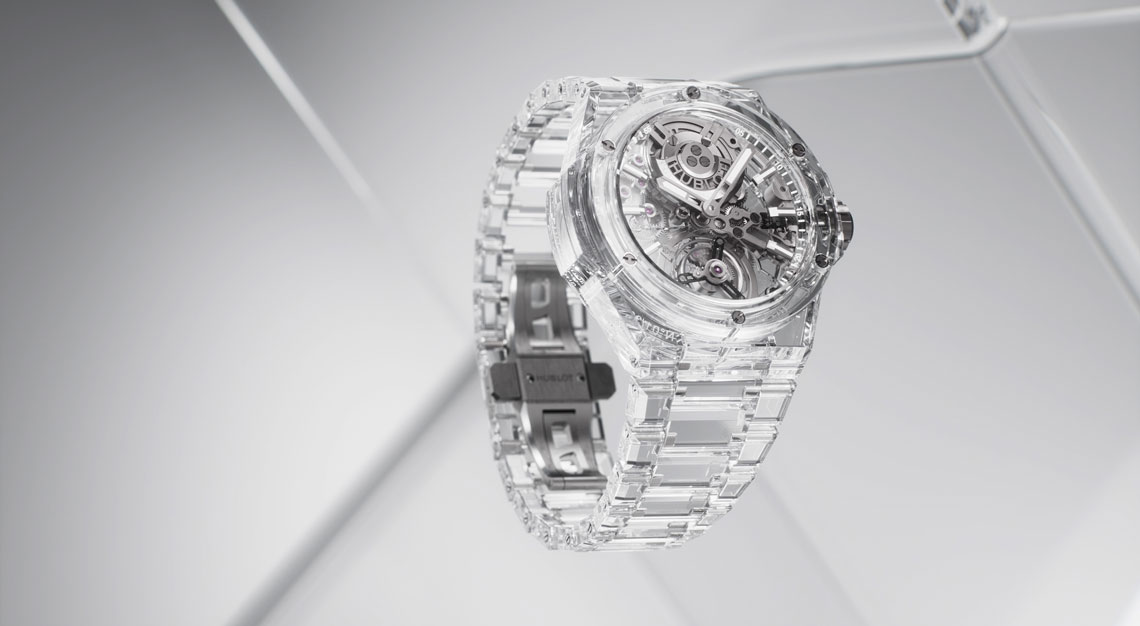 Hublot Big Bang Integral Tourbillon Full Sapphire
It may not sound like a good idea to make a sports watch out of sapphire crystal, but one look at this logic-defying – and gravity-defying – Hublot and all logic flies out of the window. For years now we have noted all the big strides that Hublot had taken in sapphire haute horlogerie; it was the first to introduce sapphire in complex shapes followed by complex colours in many of its collections.
Sapphire is also the key highlight in this new ultra complicated sports model. Big Bang Integral Tourbillon Full Sapphire is testament to Hublot's unrivalled expertise with this beautiful but brittle material. And this time, the manufacture walks the tightrope even further, by making not only the case out of sapphire, but the bracelet as well, which makes perfect sense since the Big Bang Integral is really a watch you want to wear on a bracelet.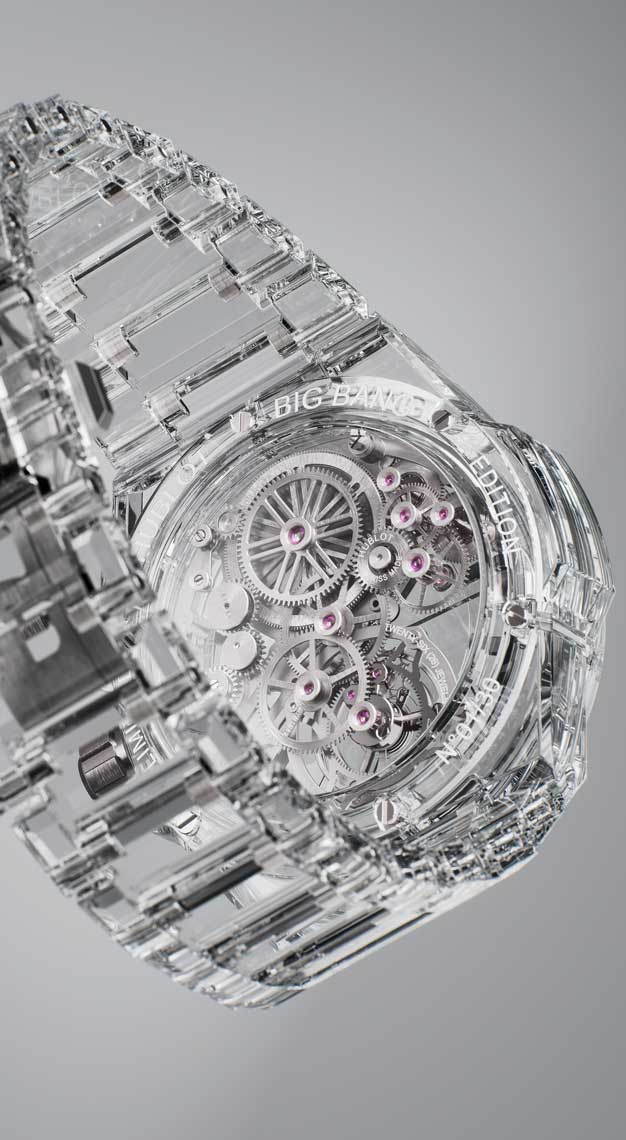 Here, Hublot achieved the impossible: removing all of the visible screws so as to emphasise on the material's transparent beauty. The bracelet was also a feat of complexity. Hublot needed to overhaul the geometry of the case, develop a new profile, in order to integrate it with the bracelet, as well as rework the bridges and main plates to give the illusion of mystery and suspension. There are 37 components for the case alone, five of which were fashioned out of sapphire.
The result is an otherworldly beauty never before seen in luxury haute horlogerie. Equipping this one-of-a-kind timepiece with a tourbillon calibre was not only genius, but simply the right thing to do.
Yours for S$579,500. Limited to 30 pieces worldwide.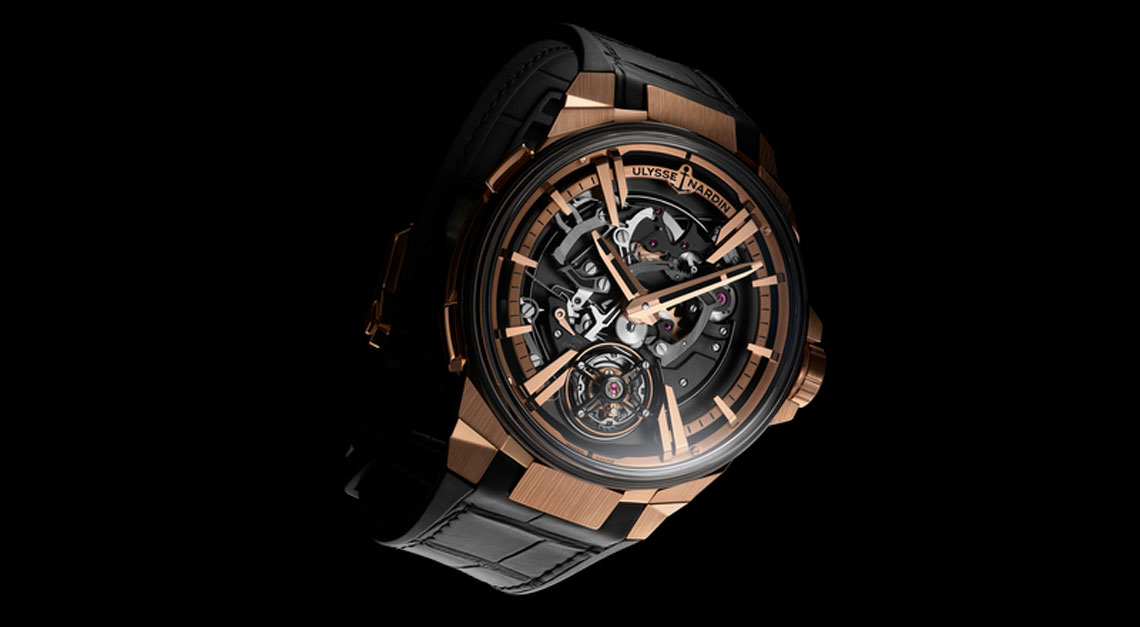 Ulysse Nardin Blast Hourstriker
In 2019, Ulysse Nardin collaborated with French audio technology company, Devialet, to attempt to raise the bar in chiming timepieces. Together they created the Classico Hourstriker Phantom which brought high definition audio to the world of mechanical luxury timepieces. This year, the Swiss company tapped into Devialet's expertise once again, drawing on its learnings from the 2019 project, to create the Blast Hourstriker, which as the name suggests, will be making quite a bit of noise in the field of chiming complications.
It's a design tailored to break the sound barrier, and for this, Ulysse Nardin created a special watch case with which to house a movement inspired by stealth aircrafts. To truly allow the sound of the Blast Hourstriker to resonate, the distinctive 45mm Blast case was given a black DLC titanium middle, capped with 5N18kt rose gold, for improved acoustics.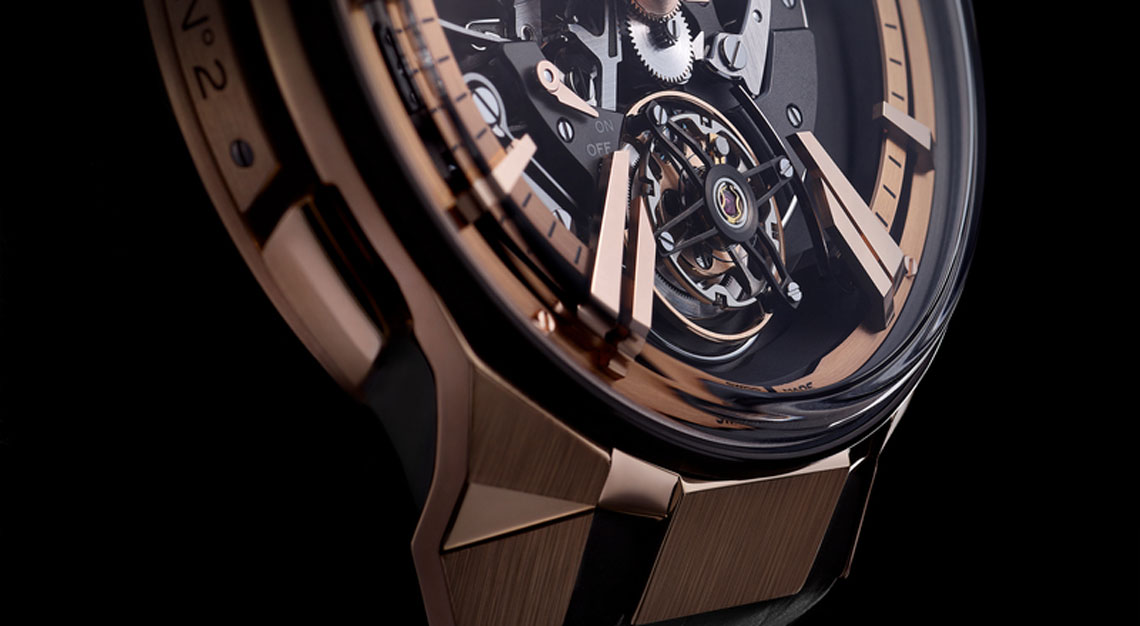 Devialet's amplification system consists of a titanium membrane measuring just 0.3mm, and this specific component is what helps the timepiece transmit loud and clear chimes.
Ulysse Nardin has also very cleverly designed the movement UN-621 such that the chiming mechanism faces the front, meaning each time the striker is in motion, you could get in on all the action, so it is a visual as well as audio spectacle.
Yours for S$156,000.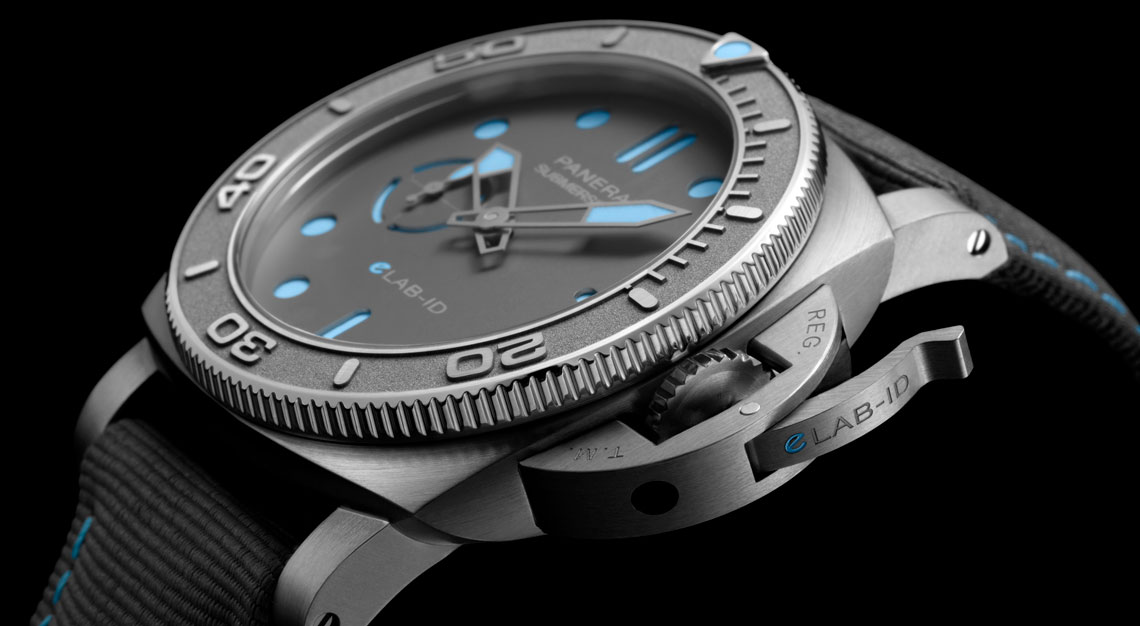 Panerai Submersible eLAB-ID
Over the last five years, Panerai has made consistent steps towards combining sustainability with watchmaking. Through partnerships with explorers such as Mike Horn, the brand is learning very quickly what the best ways are to introduce recycled materials into its collections. Previously there was Eco-Titanium, followed by straps in recycled PET plastic, and then watch packaging using recycled materials as well. This year the Submersible eLab-ID presents Panerai's greatest achievements in the use of sustainable materials in its timepieces.
The Submersible eLab-ID has the highest percentage of recycled-based material in any Panerai model to date. In a completely unprecedented move, the watch consists of 98.6 per cent recycled elements, from the case, sandwich dial, movement bridges (all made of Eco-Titanium) and even the SuperLuminova.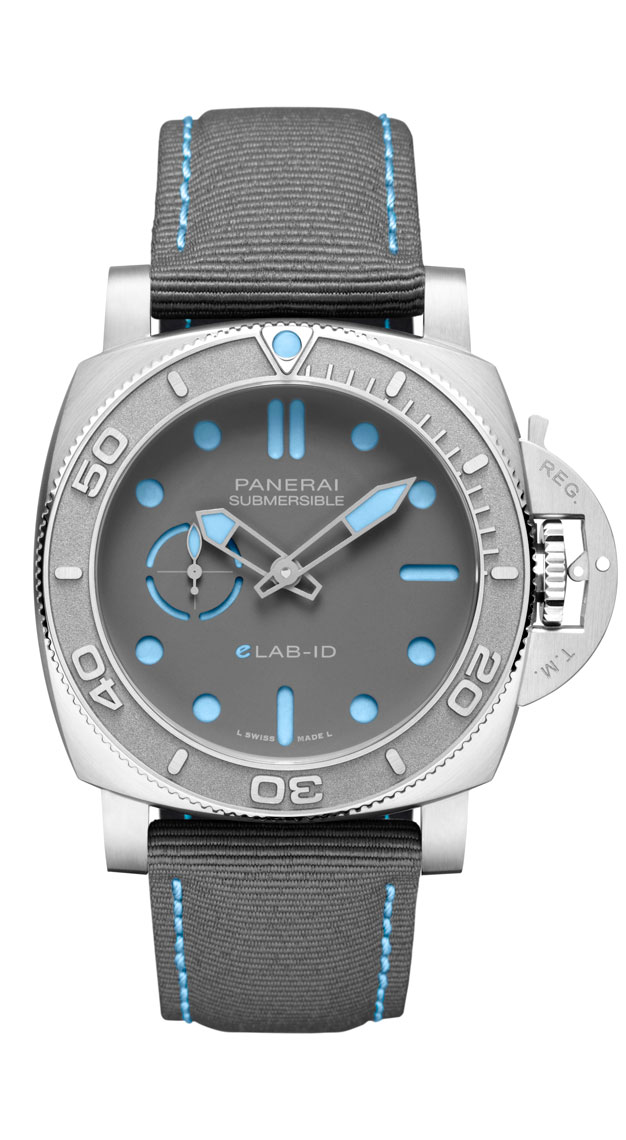 This is the first timepiece in the world to be made with recycled SuperLuminova, along with recycled silicon for its escapement. Both are obtained through dedicated, small-scale recycling processes that reuse raw material waste. From the sapphire crystal to the gold hands, most of the major components contain recycled-based material.
Production of this watch was a challenge not just to Panerai but many of its partners in the supply-chain as well. The company even roped in help from the aerospace and automobile industries on this journey of experimentation and exploration, which will certainly continue and pave the way for watchmaking's future.
Yours for €60,000 (S$95,746). Limited to 30 pieces worldwide.