The selection this year spans the entire 20th century period and includes some of Vacheron Constantin's most memorable complications.
Unveiled once a year since 2018, Les Collectionneurs has become a firm favourite among watch lovers and Vacheron Constantin collectors alike. Curated by specialists from the manufacture's very own heritage department, the selection is by no means large. Despite that, it manages to encompass the full depth and breadth of watchmaking at Vacheron Constantin throughout its 266-year-long history.
Each flight of timepieces contains a mix of pocket and wristwatches, classic and complicated pieces, and watches of all shapes and styles. This year, the selection touches every decade of the 20th century, with suitable options for both men and women, some of which are priced so attractively you'd be hard pressed to keep your wallet safe.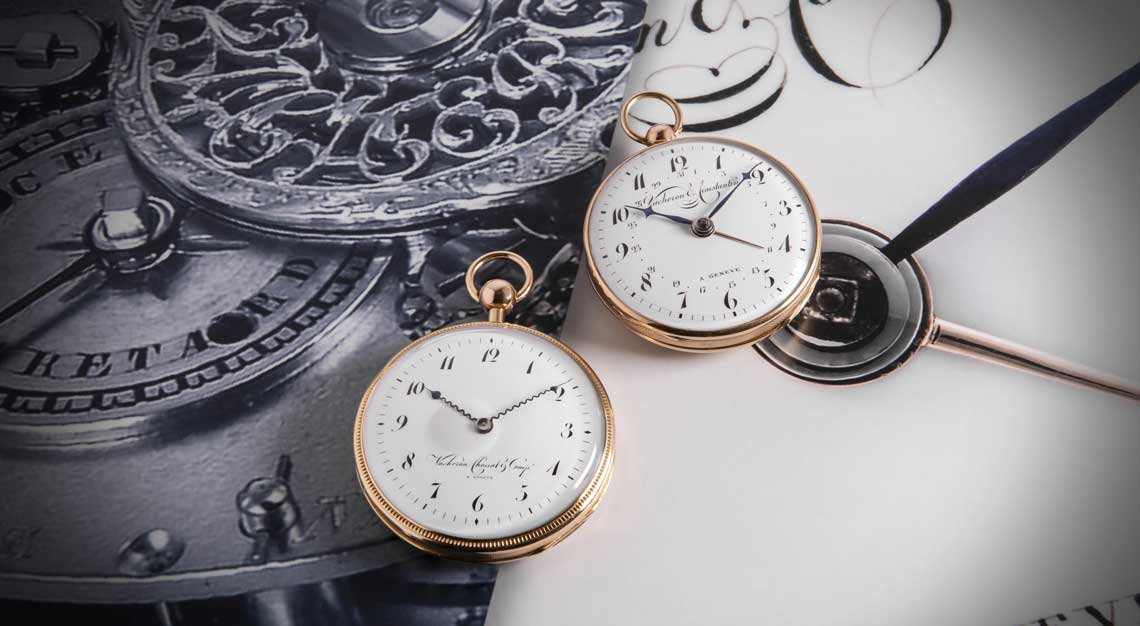 "Les Collectionneurs represents another facet of Vacheron Constantin," comments Christian Selmoni, style and heritage director. "The collection perpetuates this precious link between past and present, enabling our clientele of connoisseurs and collectors to acquire restored vintage pieces directly through the Maison, which is a real guarantee."
Not only were the watches sourced by Vacheron Constantin experts, they have also been serviced, restored if necessary, and re-certified by the manufacture with a two-year guarantee to boot. This merely reinforces Vacheron Constantin's incredible watchmaking savoir-faire and its long, uninterrupted history in haute horlogerie.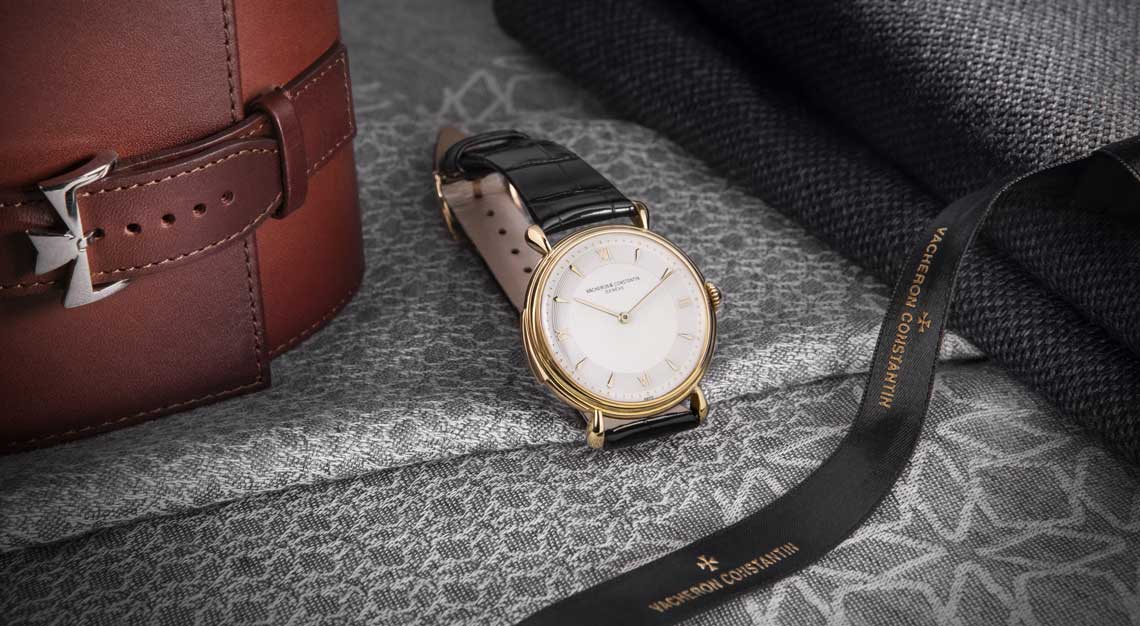 Indeed it has an incredibly sophisticated and meticulously preserved archival system, allowing the manufacture to tell you with remarkable accuracy where, when and even why a specific timepiece was made.
With every tour of Les Collectionneurs, Selmoni's team learns more and more about tastes and preferences of collectors from the different regions, which better allows them to curate pieces that appeal to specific audiences.
Vintage universe
One major highlight is the ultra-thin minute repeater Ref. 4261 in yellow gold. Launched in 1943, this reference was the first ultra-thin minute repeater produced by Vacheron Constantin. At that time it was considered one of the thinnest repeaters on the market. Dating back to 1951, this piece was among the final pieces produced out of a total of just 40 ever made. Some key features of the 50s you'll find are the soldered teardrop lugs (very beautiful at all angles) and those stylised indexes.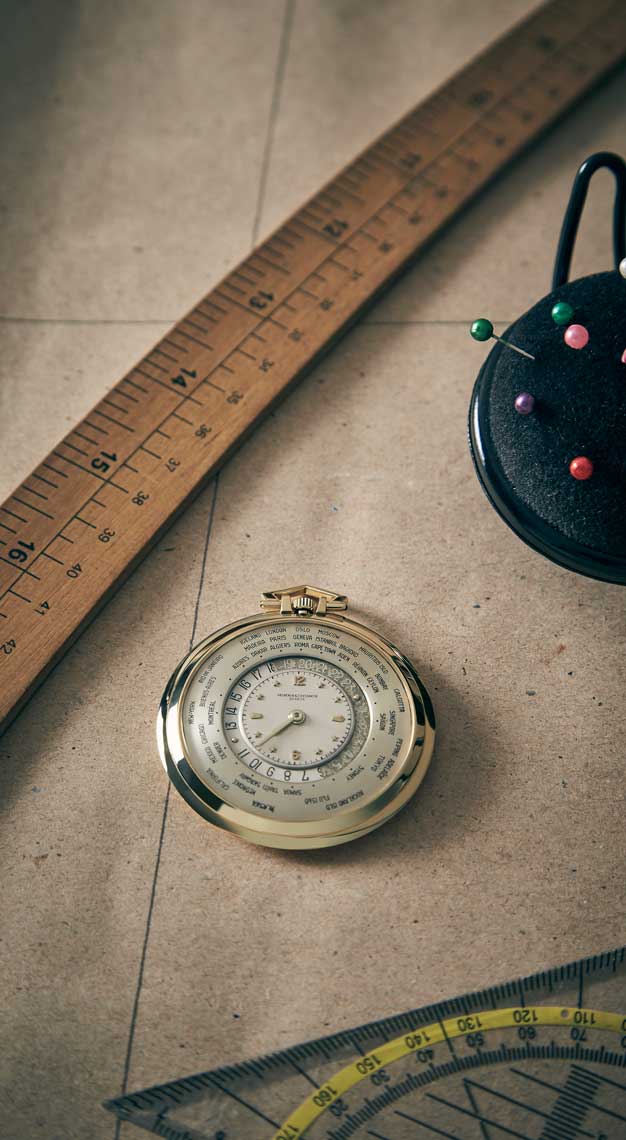 Pocket watch collectors should not miss the Ref. 4414 world timer which functions on Louis Cottier's original system combining a fixed cities disc and a moving 24-hours disc. Introduced in 1946, Vacheron Constantin added a total of 41 cities to the cities disc, where Singapore and Saigon shared the same time zones, as did Paris and London. This piece, made in 1949, is made in 18K yellow gold with a mix of trapezoidal indexes, Arabic numerals and star-shaped indexes.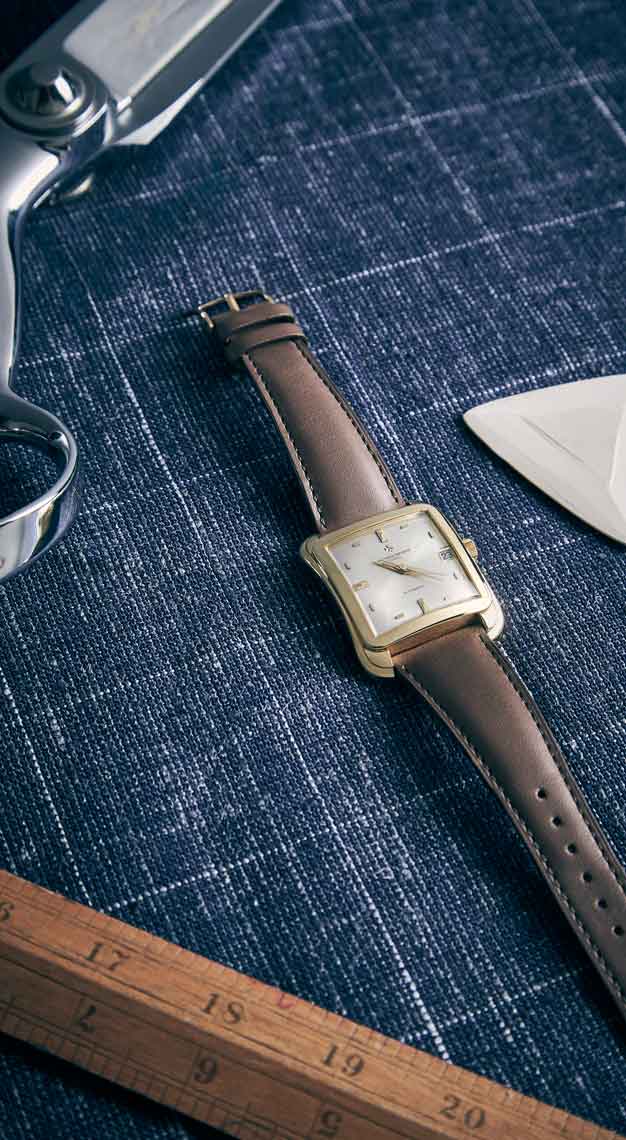 An interesting blast from the past is the square cased Ref. 6440Q nicknamed Cioccolatone by Italian collectors due to its resemblance to little chocolate squares. This also happens to be one of the most sought after vintage Vacheron Constantin watches from the '50s and '60s, and the watch that provided the blueprint for a modern remake known as the Toledo 1952.
Star selects
Chronograph aficionados will definitely recognise the historical Ref. 4178, here in yellow gold with beautiful welded lugs, bi-compax counters, and gold dot indexes. If '50s vintage is your thing, then this watch priced at S$67,500 is perfect for you.
In addition to these star pieces, some under-the-radar sleeper hits include a yellow gold model known as Ref. 3507 and nicknamed the Prince (S$17,200). This mid-sized watch with integrated lugs dates back to 1936 and you'll immediately notice exceptional attention to detail paid on the crown which sits perfectly flush with the case.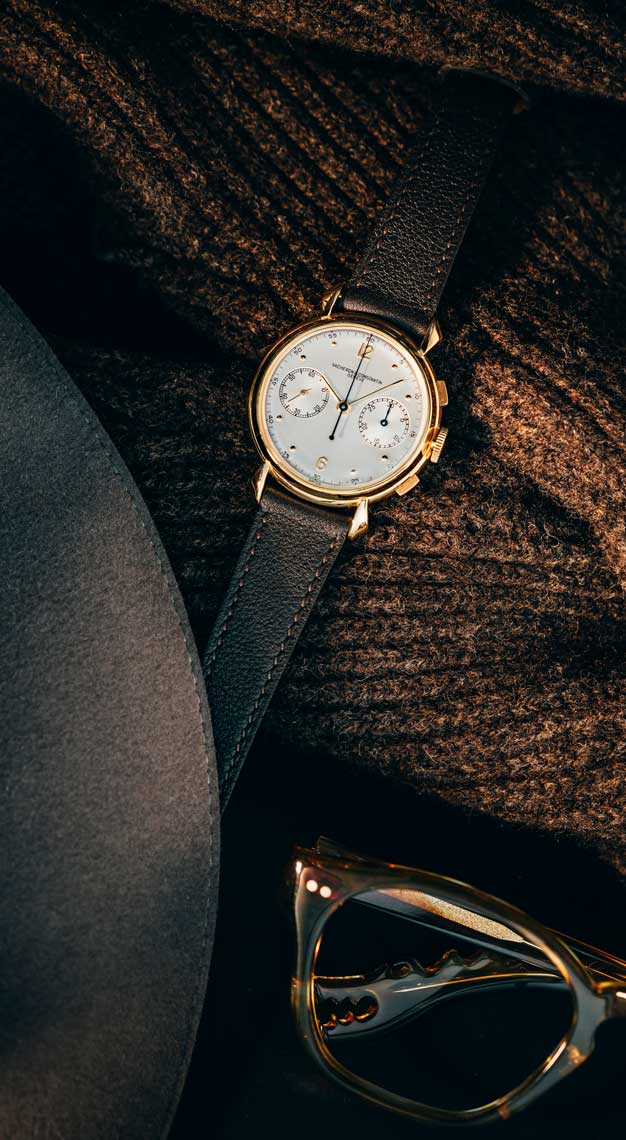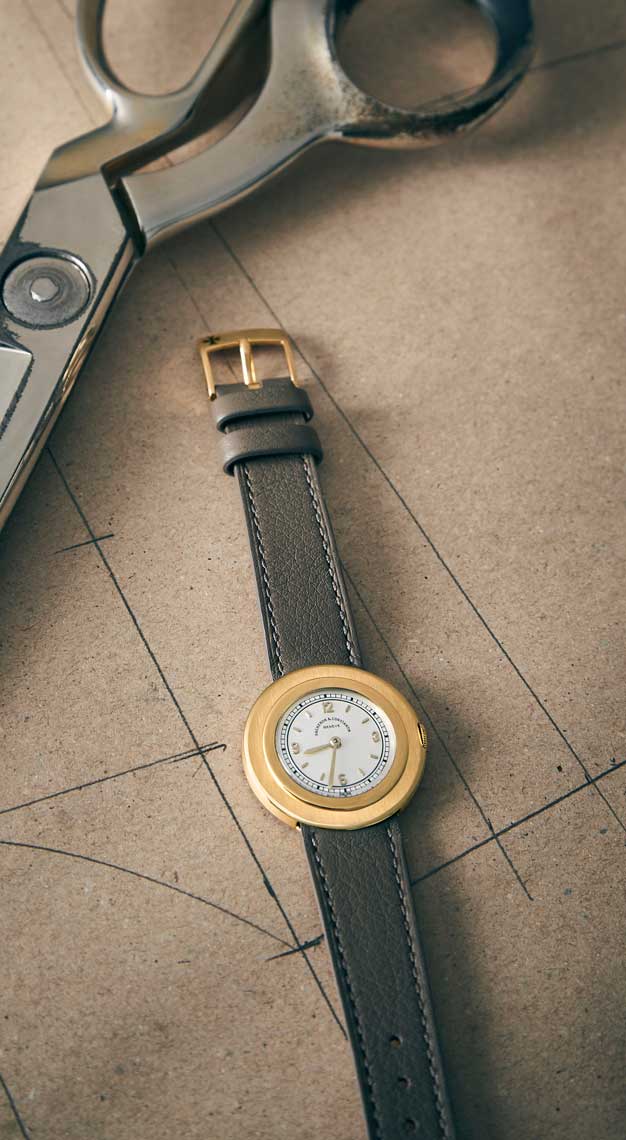 Then there's Ref. 4658 (S$26,900), a rectangular wristwatch with a tented sapphire crystal creating optical illusion over the dial.
Ladies won't be disappointed as well. Options include a downsized Overseas quartz model in two-tone steel and gold (S$19,400), as well as a classic round model in yellow gold with a black "Duco" lacquer dial nicknamed the Queen (S$20,900).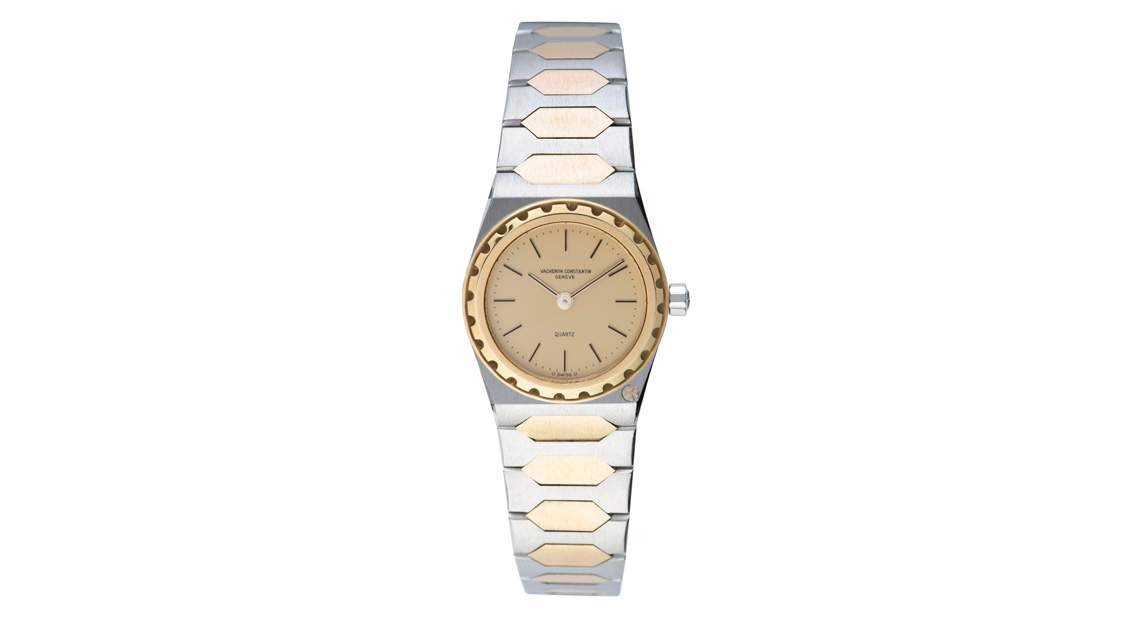 Those with a penchant for skeleton watches might even consider the Ref. 36004 which runs on the legendary Calibre 1003, which is famously no bigger than a Swiss 20 cent coin. Priced at an eye-watering S$166,000 for the well-heeled.
Historical showcase
Alongside Les Collectionneurs, Vacheron Constantin is presenting Diptyques – A History of Collaboration, a special exhibition that celebrates landmark collaborations between the maison and external specialists. A total of 17 watches are on display, from the incomparable Marc Chagall wristwatch done by master enameller Anita Porchet, to the aluminium pocket watch made with the Aluminum Company of America, ALCOA.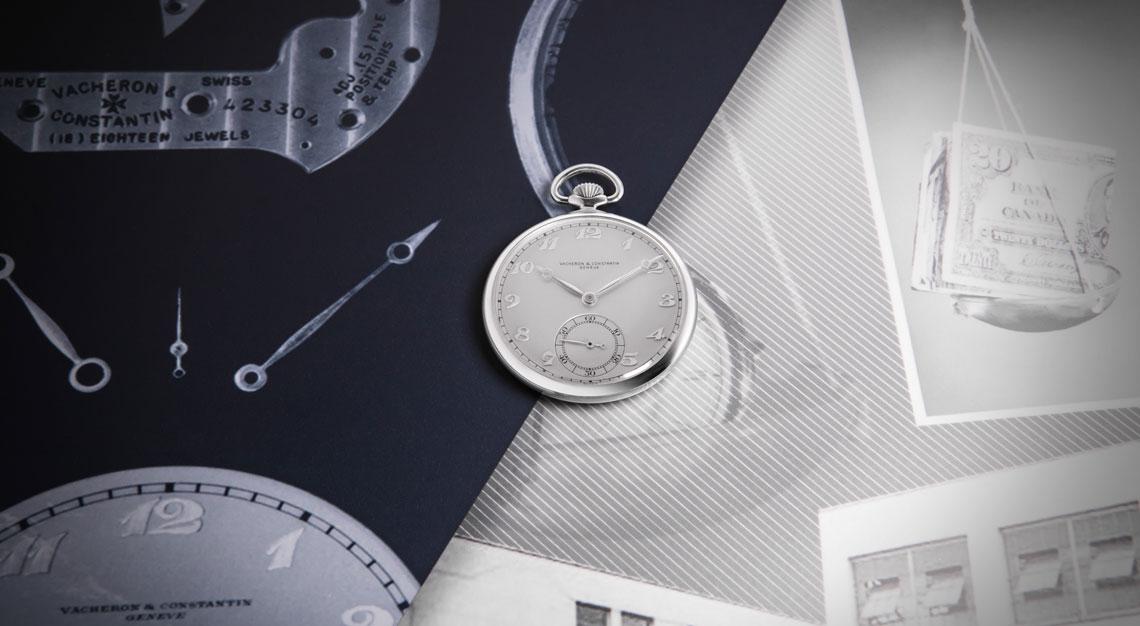 You'll also discover exquisite precious timepieces produced with master jewellers such as Verger Frères, artists like Raymond Moretti, and one-of-a-kind pieces from the Métiers d'Arts Les Masques series as well.
Vacheron Constantin Diptyques – A History of Collaboration and the Les Collectionneurs showcase are exhibiting at Vacheron Constantin boutiques in Singapore throughout the month of March. This will happen until 17 March at the Ion Orchard boutique, before it moves to the Marina Bay Sands boutique from 18 to 31 March. Drop by when you can before the watches move onwards with the tour.
Exhibition details:
Vacheron Constantin Ion Orchard
1 to 17 March 2021
10am to 9.30pm daily
2 Orchard Turn, 02-07
Singapore 238801
Vacheron Constantin Marina Bay Sands
18 to 31 March 2021
11am to 10pm daily
The Shoppes at Marina Bay Sands
2 Bayfront Avenue, B2M-238
Singapore 018972