In this year's Best of the Best 2019 – Asian Edition, we round up the greatest brands, products and experiences in the region. In the midst of Shandong's black pine forest lies Weihai Hospital of Traditional Chinese Medicine, an architectural stunner by GLA Architects
With clean stone walls, cool tones and an orderly, symmetrical layout, it's hard to believe that the original site was in a state of disrepair, strewn with decaying houses. While Weihai Hospital is modern and sleek, it is reminiscent of the traditional Chinese style architecture. The 8,000 sqm hospital, designed by lead architect Zhu Peidong and his team, is a collection of buildings connected by oriental gardens that create an experience akin to a traditional Chinese courtyard. Featuring impressive waterscapes in its courtyards, the hospital also offers visitors and patients picturesque and calming scenes.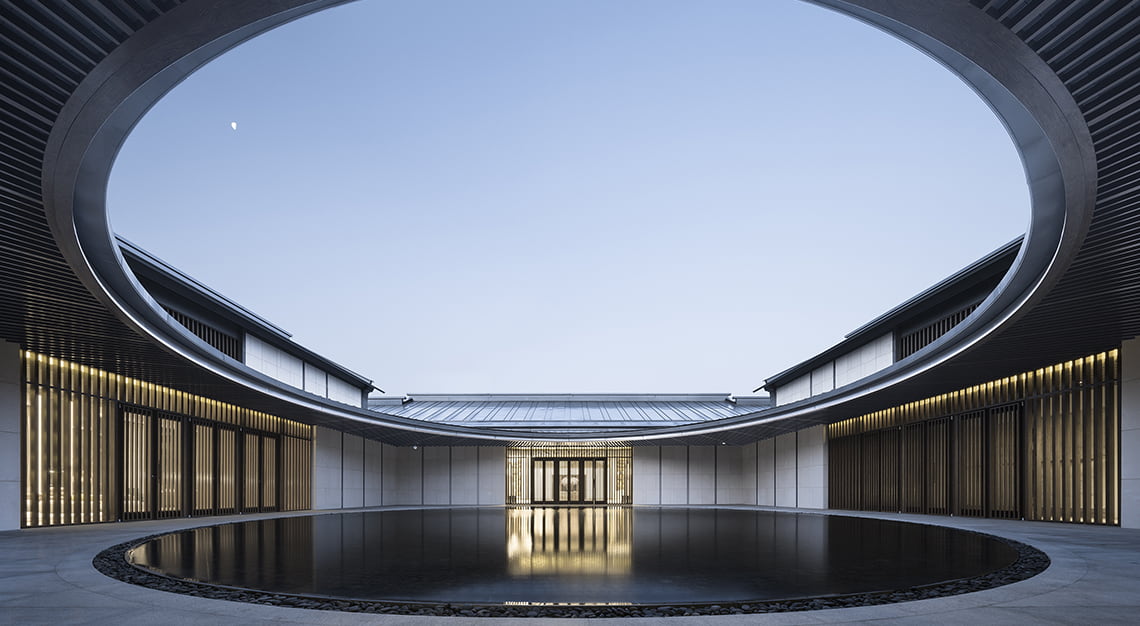 Besides catering to the needs of patients, Weihai Hospital also serves to preserve the surrounding Japanese black pine forest. Its half-open central garden faces the forest, creating a spatial structure that coexists with the surrounding natural elements. Traditional Chinese medicine has a long history of utilising natural remedies to heal ailments – perhaps it is only fitting that Weihai Hospital is nestled in the arms of nature.
This was a part of our Best of the Best 2019 – Asian Edition. To view all winners, click here.