In our final session of Happy Hour With Robb, Nicola Andreatta, CEO of Roger Dubuis, shares his insights on two phenomenal timepieces, and what it means to transcend boundaries in haute horlogerie
These past few sessions of Happy Hour With Robb, featuring horology's head honchos, have certainly been a blast – but alas, all good things must come to an end, and so too, our congenial time with them. That said, we at Robb Report Singapore like to end things with a bang, and what better way to do so than with Roger Dubuis, a brand long revered for its exceptionally daring timepieces?
Most recently, the Genevan manufacture was all the talk of the town, when two of its timepieces were spotted on the wrists of none other than basketball legend Michael Jordan and his on-court right-hand man Scottie Pippen, in Netflix's The Last Dance. So, without further ado, here's how it all went down.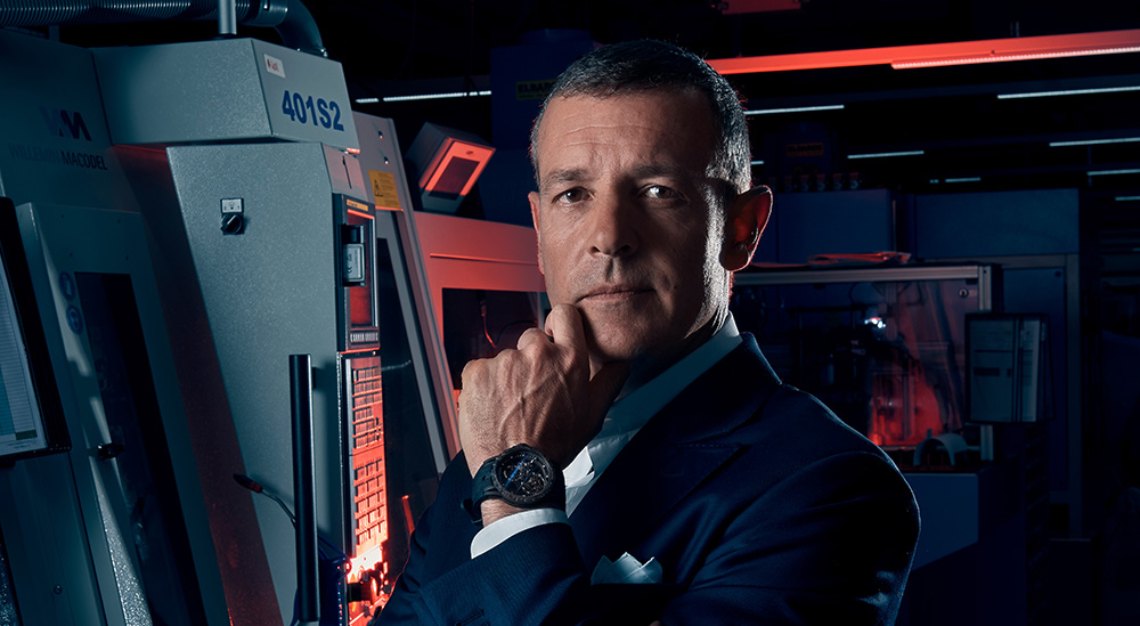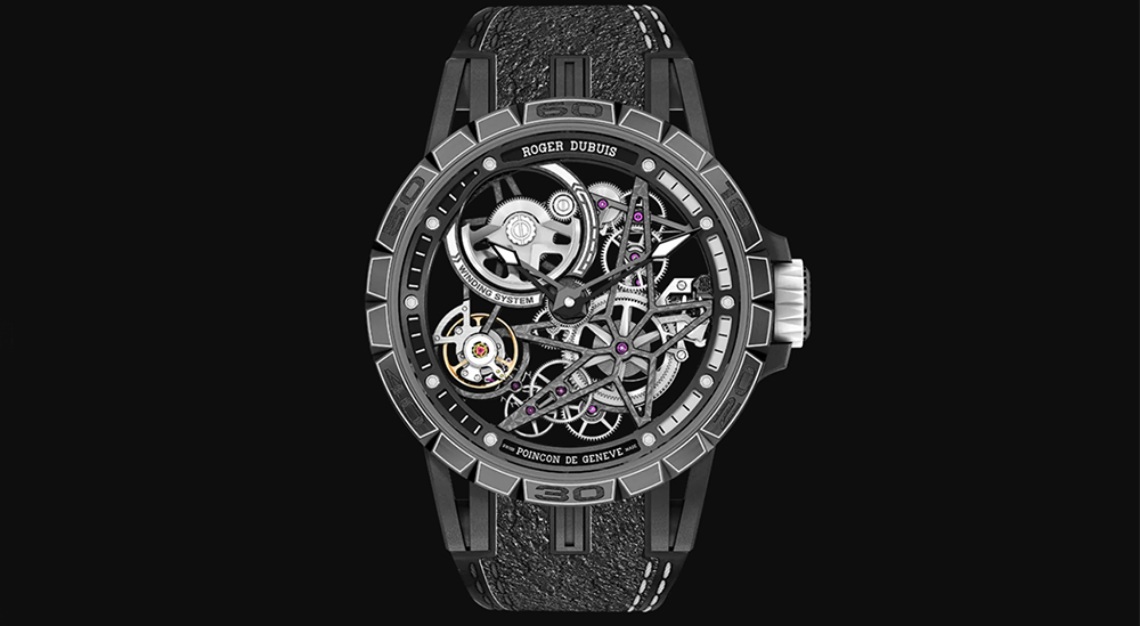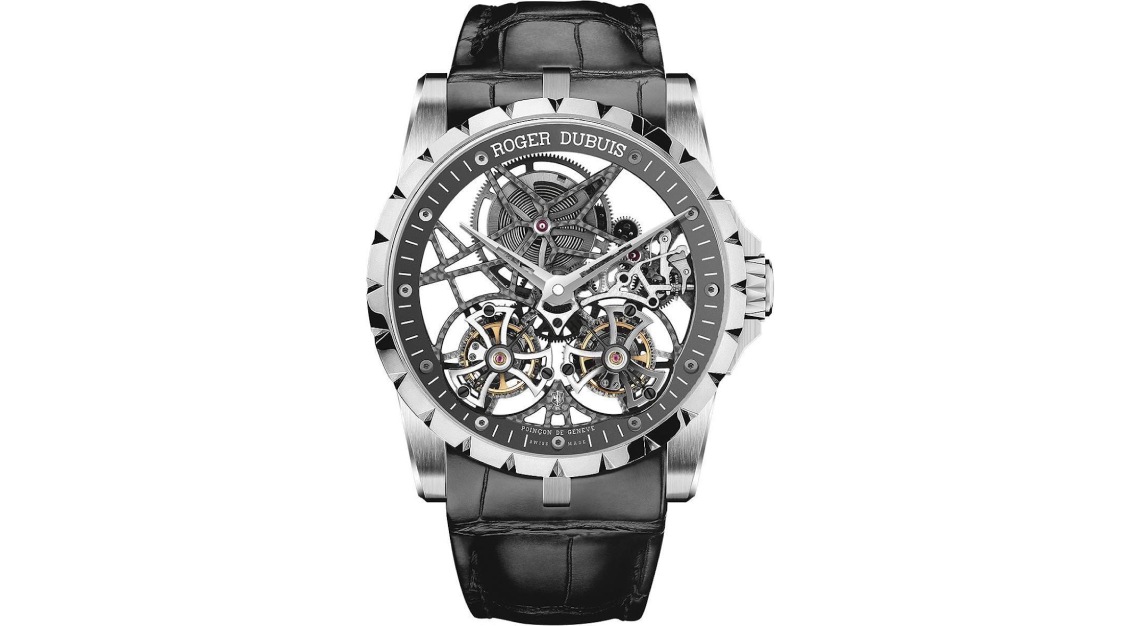 What was your reaction when you saw Roger Dubuis on Netflix's The Last Dance?
I was extremely surprised. It's funny, because I always tell people to expect the unexpected with Roger Dubuis. This time, I was the one caught entirely off guard.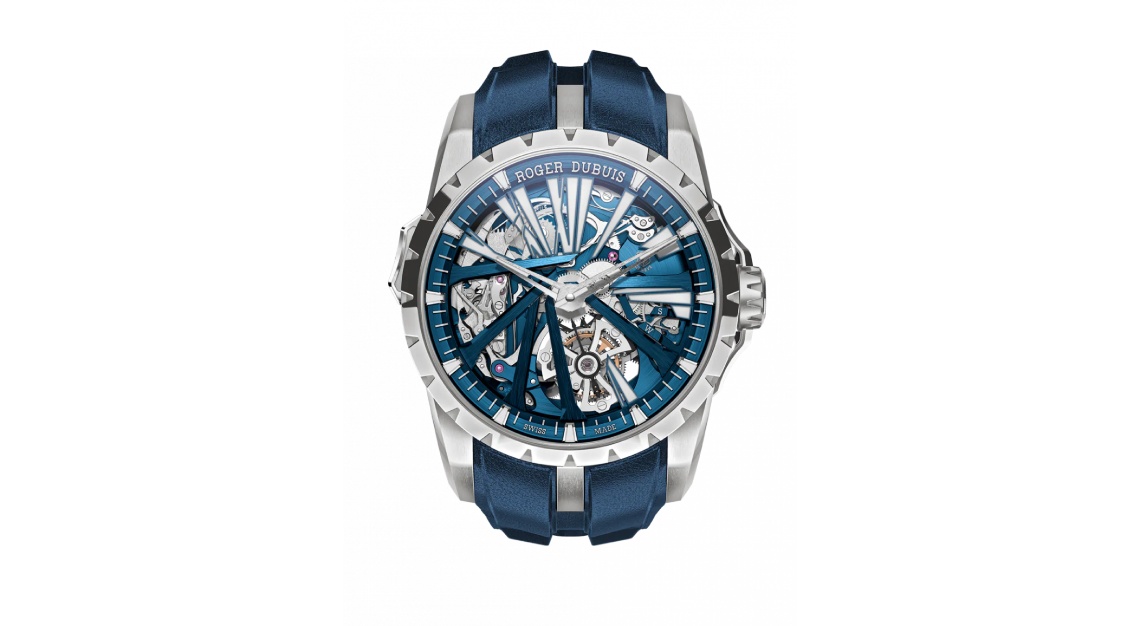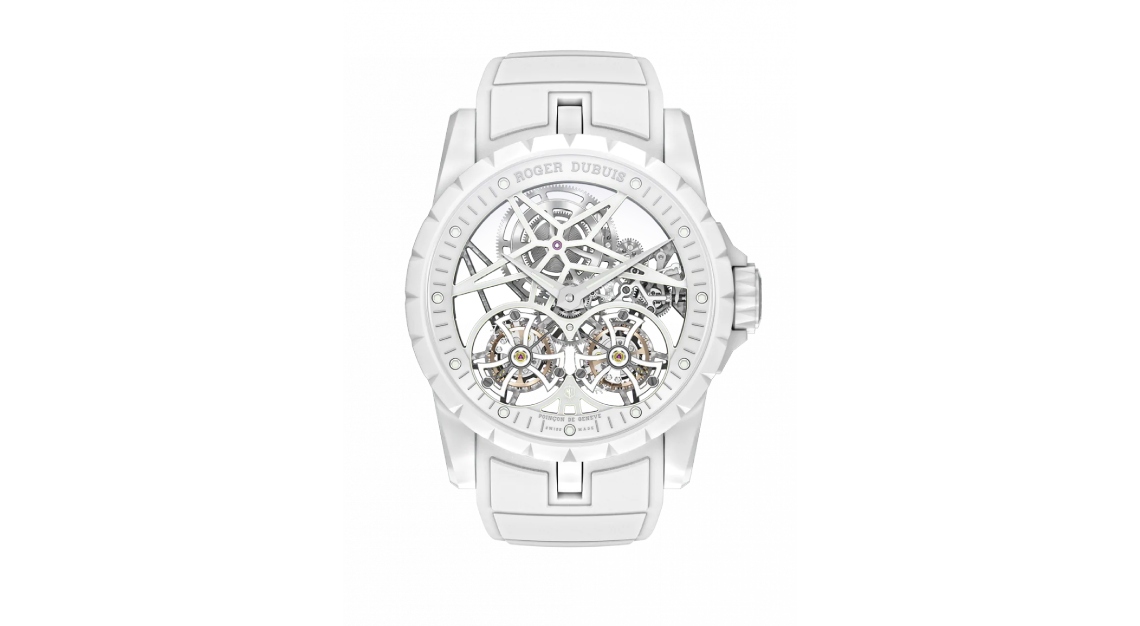 Roger Dubuis released the Excalibur Diabolus in Machina this year. Tell us more about that.
This is a very unique timepiece, of which only one will ever be released. It represents the Maison very well – our daring attitude and willingness to innovate. In the history of Roger Dubuis, four minute repeaters have been produced and this is one of them – the RD107. The gongs are made with chrome cobalt, a very special material used only in our watches, which preserves the quality of sound over time. The timepiece is also an excellent demonstration of how we reinvent our own codes – we've deliberately reconfigured the star-shaped 'Astral Skeleton' design, seen in most of our watches, in a very disruptive manner.
Another highlight for this year is the Excalibur Twofold. What makes this timepiece so special?
First of all, the name gestures towards the duality of the brand – adhering to tradition, yet constantly pushing boundaries. But it also speaks of the duality of the watch itself – a pure 'white-ish' appearance by day, which is transformed entirely by nightfall. The extraordinary whiteness of the watch is achieved with a special composite material, which compared to ceramic – used for most white watches – is very durable and much lighter. We also invented a new technique of applying Super-LumiNova on the edges of the calibre, unprecedented in the world of watchmaking. Only eight timepieces will ever be produced, seven of which have already been sold to some very fortunate clients.
What's the inspiration behind the Excalibur Twofold?
One of the inspirations was definitely Tron Legacy. But we were also inspired by new [trends] in modern art, as more artists start to play with neon and lume. So, we began experimenting as well, starting with sapphire nanotubes, eventually leading to the release of the Excalibur Blacklight last year, and now the Excalibur Twofold. We're still going to explore how we can continue to use light in our watches.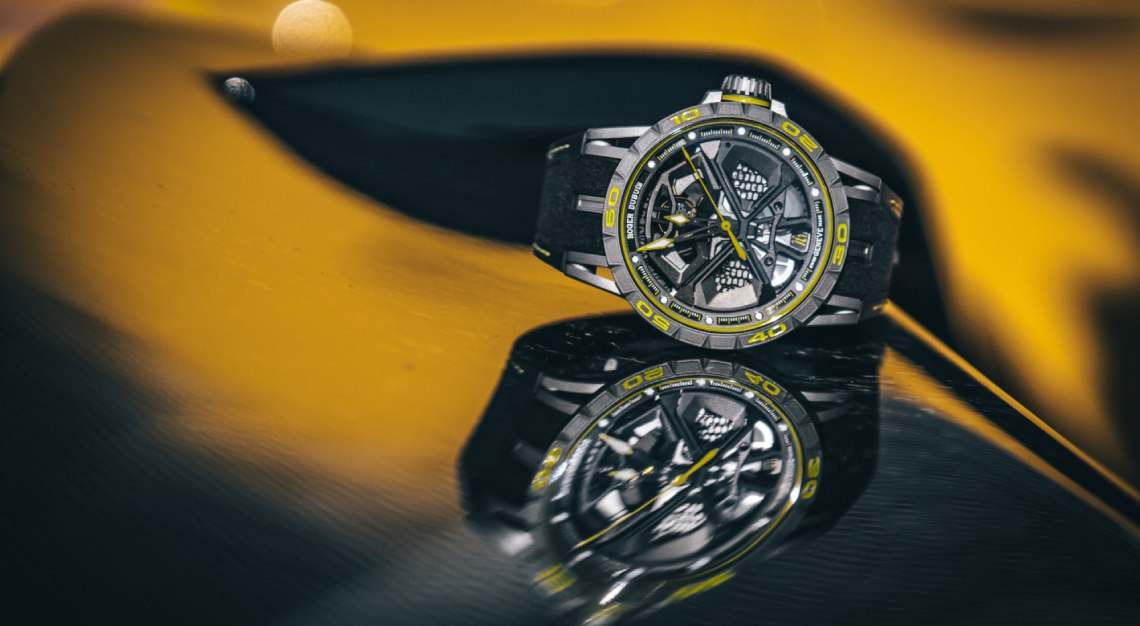 Roger Dubuis has collaborated with Lamborghini over the past few years. How have both brands benefited from this partnership?
This partnership came about because both brands essentially share the same values, and operate in a similar way. We both believe in doing things differently and perpetually finding new ways to express ourselves. This is why Lamborghini and Roger Dubuis are not for everyone. The benefits of this collaboration are indeed mutual – they get to observe how we work on miniature [objects] like watches, while we learn from their process of developing new materials. It's a key partnership for Roger Dubuis and we look forward to furthering this relationship in the future.
What does the future of Roger Dubuis look like post-COVID-19?
Our approach to watchmaking is a mindset that's applicable to life itself – perpetually endeavouring to transcend the limits of what's possible. Most of our clients are driven by the same desire in whatever they do. As such, we aspire to provide the most exciting experience one can have in haute horlogerie. As the world returns to some semblance of normalcy, people will be looking for this kind of excitement that Roger Dubuis is all about.
How has Roger Dubuis endeavoured to provide this exciting experience to its clients?
As I mentioned before, we want people to expect the unexpected with Roger Dubuis. Our clients are very wealthy and can afford many things in life. The experiences they have with Roger Dubuis must thus be unique and unlike anything else. Recently, we had two full days of activities with our clients, involving driving Lamborghinis, an exclusive stay at the top of a mountain, snowmobile rides and much more. It was all very interactive and engaging – and of course, with our timepieces at the fore.
The pandemic has forced many businesses to go digital. If that's the case, how can Roger Dubuis continue to deliver the same levels of experience to its clients?
Consistency is crucial. We need to convey the same type of experience on every platform, be it at our boutiques or on our website. We're working to ensure that the experience at Roger Dubuis, whether online or offline, will be unusual, surprising and different. Those who will eventually emerge as winners, are brands who can adapt to these new tools better than everyone else.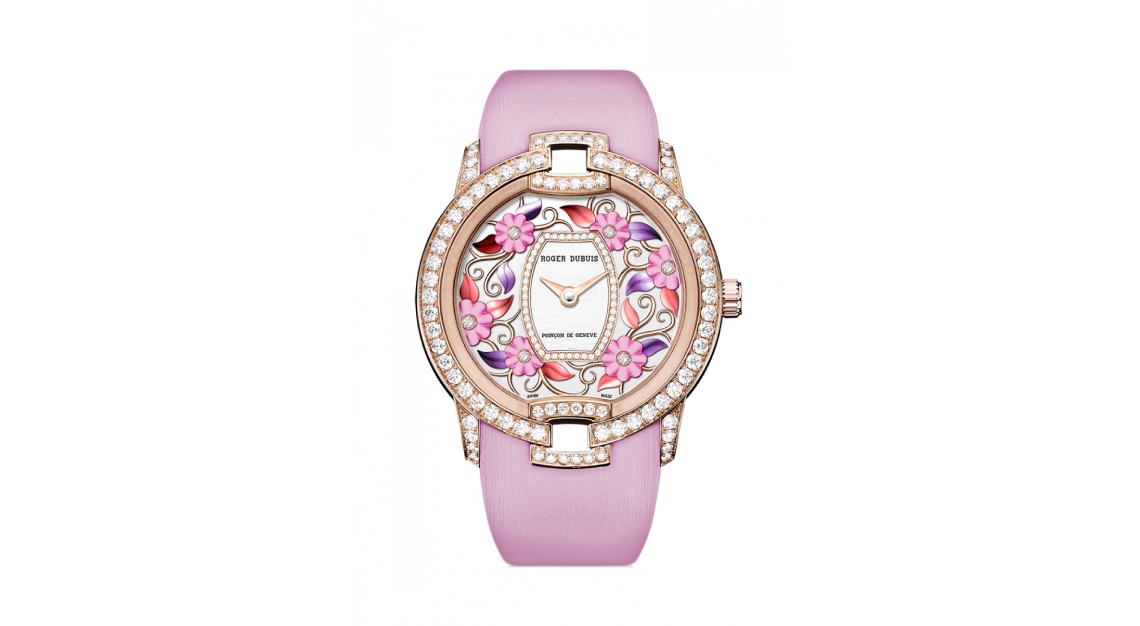 Will Roger Dubuis be releasing more feminine and smaller-sized watches in the future?
At the moment, we have the Velvet and Excalibur collections, which we'll definitely continue to expand, along with reducing the size of some of our calibres. That being said, we do want to apply a genderless approach to watchmaking, by creating timepieces that cater to both men and women, without necessarily segmenting them.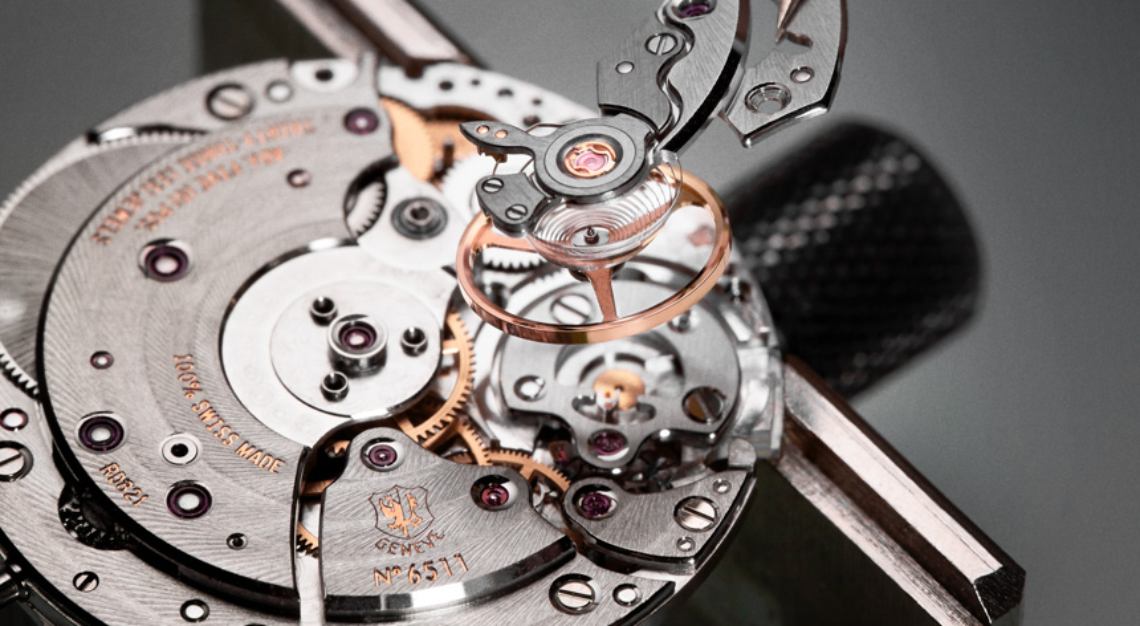 What are some of the opportunities and advantages of being a Genevan brand?
Being born in Geneva is one of the reasons Roger Dubuis is still here today. It's the world capital for high-end watchmaking and we've been applying the criteria to our watches, based on the Geneva seal of 1886. Many watchmaking brands are departing from such traditional methods of watchmaking, because it's very difficult to adhere to. But this is part of our DNA and we will continue to preserve the art of traditional watchmaking, albeit in a new and different way. One example is how we applied carbon fibre to our watches – not the original specifications of the Geneva seal – but still managed to work with the organisation in Geneva, to get it successfully certified.