Cult Wines reveal why you should be keeping an eye on the Bordeaux en primeur
Despite the global economic slowdown and political uncertainties, interest in Bordeaux en primeur continues to grow. On the merchant's end, the number of visitors tasting the 2018 Bordeaux vintage from the barrel increased by over 1,000 compared to last year, a report by Le Monde suggests. From the collector's view point, the team at Cult Wines has noticed an increase in interest – about 70 per cent more — as well as higher higher engagement from those who are considering to buy Bordeaux 2018 en primeur.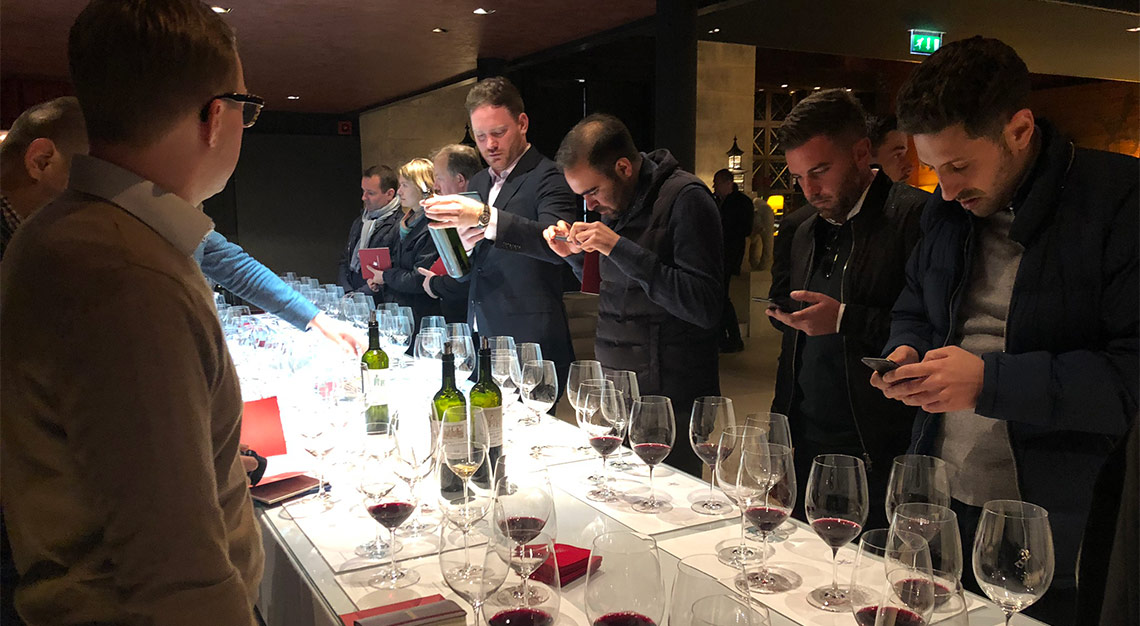 What exactly is en primeur? In a nutshell, en primeur is wine futures. It refers to purchasing wine whilst it is still in barrel at a price that is potentially more competitive than when the wine is bottled. This year's en primeur campaign is for the 2018 vintage that has just finished fermentation, and the delivery of the bottled wines will take place in 2021.
For the longest time, only industry insiders and committed collectors knew about en primeur. The wider market, including the retailers, restaurants and consumers, bought wines when they were bottled and ready to be enjoyed.
Things started to change with Bordeaux 1982. A young American lawyer wrote raving reviews on this vintage, which was initially considered overpriced. Some of his followers bought Bordeaux 1982 and got heavily rewarded.
Of course, 1982 turned out to be rightfully more expensive than other years with its current status as "a modern classic". The wine-loving lawyer who championed this vintage was Robert Parker, one of the most influential wine critics and market makers of all time. Bordeaux 1982 made Parker's name and sowed the seeds for fine wine as an investment.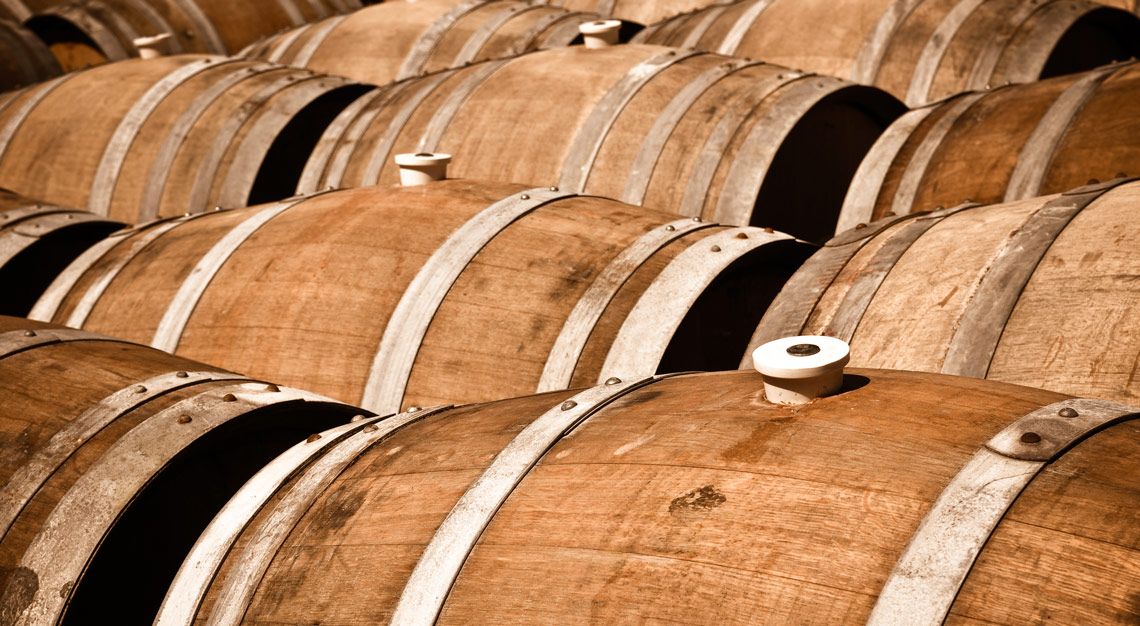 However, unlike the pioneering investors who arguably benefited from market arbitrage, the current generation of buyers have not necessarily been successful with their Bordeaux en primeur investment.
The London International Vintners Exchange's historic data shows that, within the last 10 Bordeaux en primeur campaigns that have released physical wines, three have seen their wines cheaper at delivery than at en primeur. But these three vintages have all returned positively had the owners simply held onto them a little longer.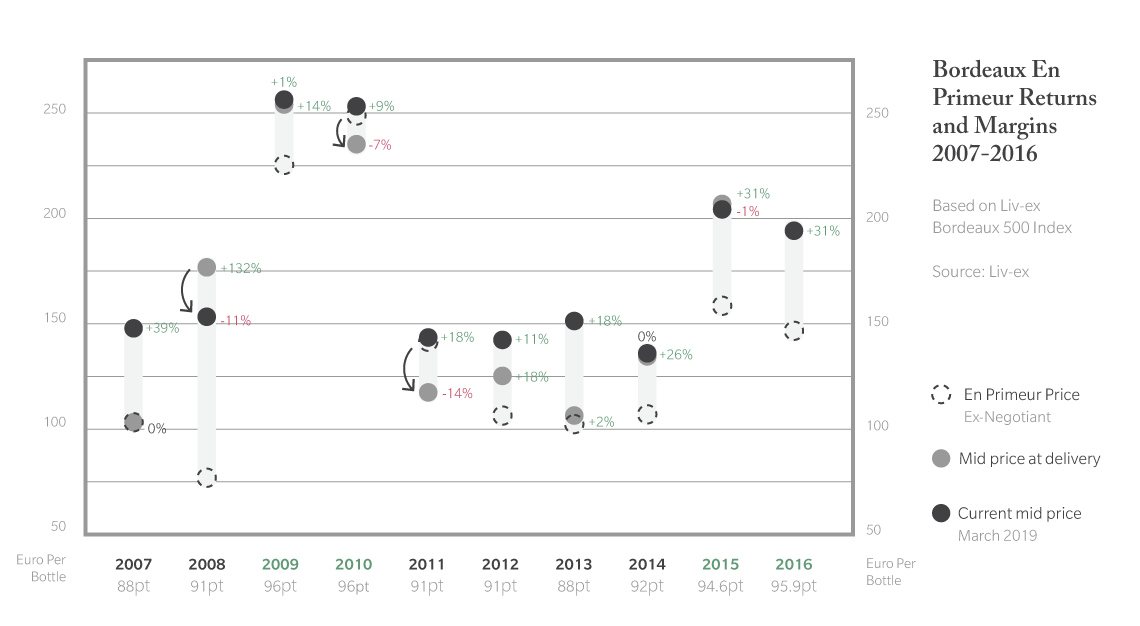 Now we have established that en primeur could be a rewarding way to purchasing wine, let's return to the question: Should collectors buy Bordeaux 2018 wine futures?
The answer is two-fold. First, 2018 doubtlessly has many great wines to offer – some are even hailed as the best vintage in the Chateau's history. This was made possible by the precarious combination of a wet mildew-prone spring, glorious long summer and stable early autumn.
Colin Hay of Sciences Po described Bordeaux 2018 as a "miracle vintage…saved by global warming from global warming." Wine merchants seem to agree with this assessment. A survey of over 400 merchants showed that 2018 is in the same league as the exceptional vintages of 2009, 2010 and 2016.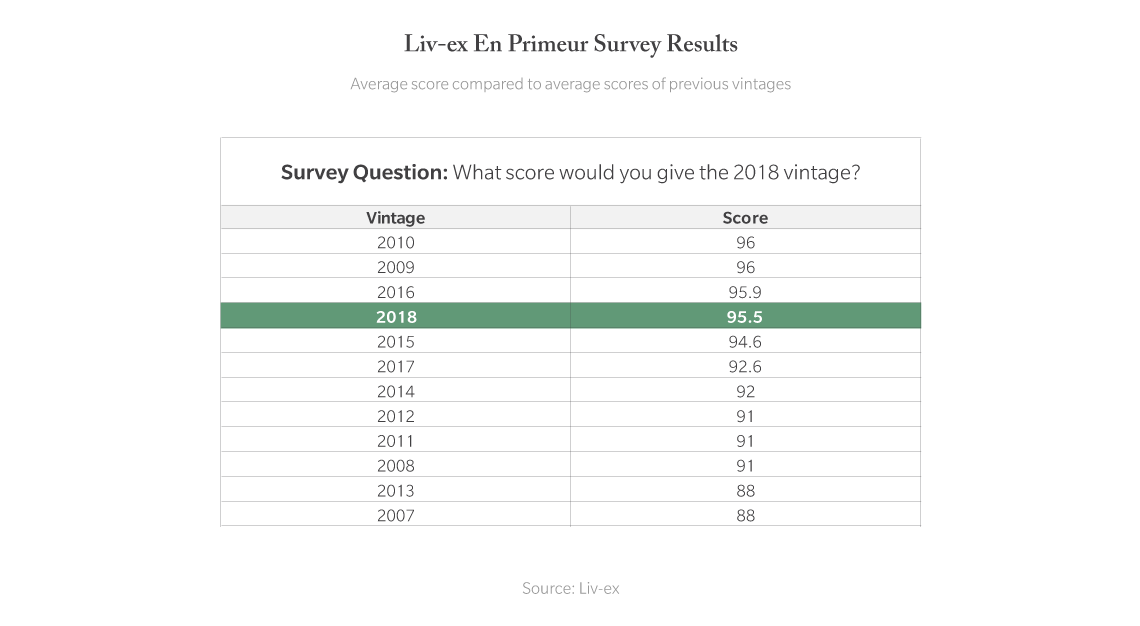 What is holding Bordeaux 2018 is its heterogeneity. Abnormal weather patterns were a double-edged sword, giving winemakers challenges of suboptimal harvest and potential over-ripeness. Only the most experienced and creative oenologists managed to excel and achieve a vintage of great freshness, succulence and precision.
In sum, Bordeaux connoisseurs would most definitely find the 2018 vintage a delightful addition to their collection, though it will help to have experts advise on how to identify the best of the best.
There is a second part to the question whether to buy Bordeaux 2018 at en primeur. It has to do with the buyer's intention. If the wine is for enjoyment with family and friends, buying en primeur is largely an exercise of finding the right wine at the right price.
Take Chateau Angelus for example. This Saint Emilion chateau celebrated its elevation in classification to grand cru classe A in 2012. Angelus 2018 is the first vintage produced bio-dynamically and achieved a roaring score of 96.7 on Global Wine Score, the chateau's best in recent years.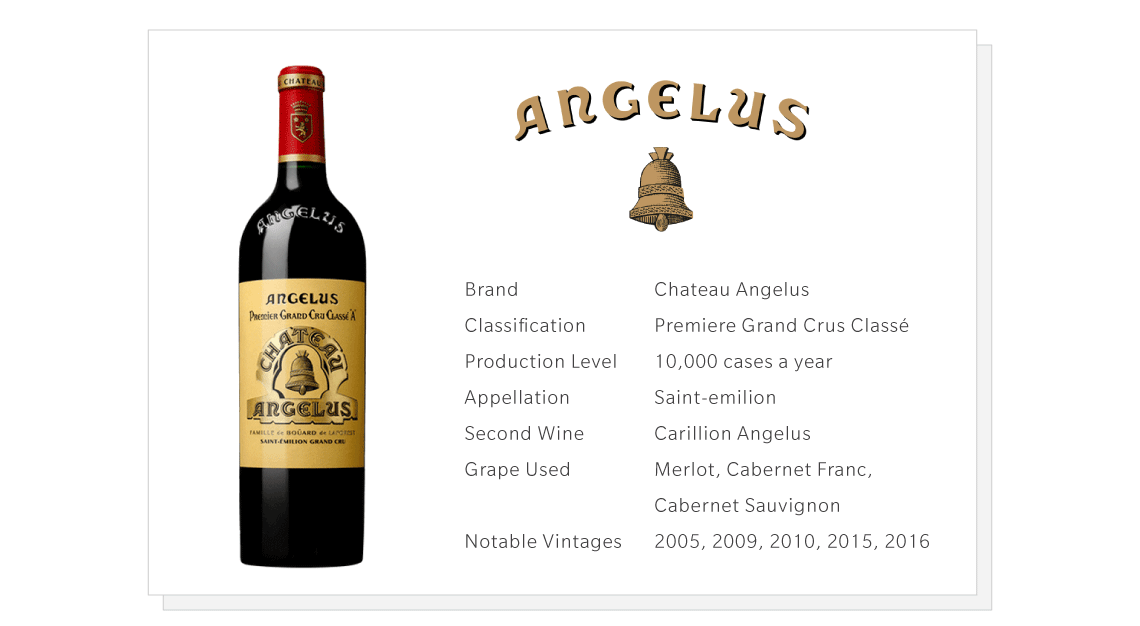 In mid-April, Angelus released the en primeur price for its 2018 grand vin. It pleasantly surprised the market with its attractive pricing, which was down 8.7 per cent on the 2017 and 14.3 per cent below the 2016 vintage. Given its reasonable opening price and favourable rating, buying Angelus 2018 at en primeur is a rather straightforward decision.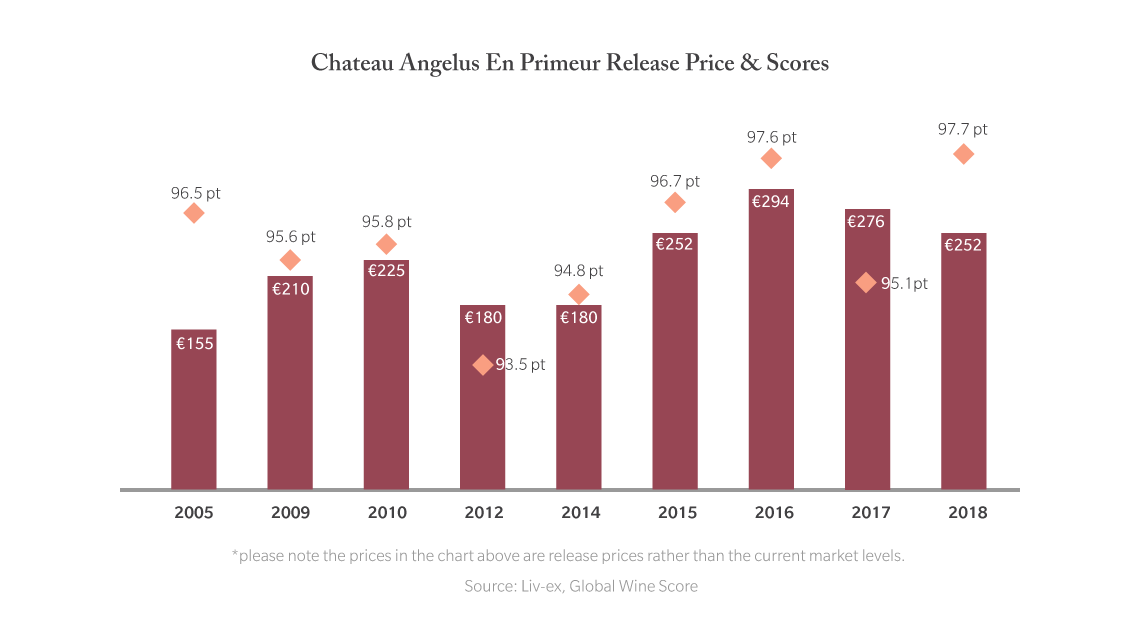 However, if a collector is also interested in buying Bordeaux 2018 as investment, there are more factors to consider other than quality and pricing – past performance, brand value, global demand, liquidity, and the list goes on.
Despite doubts regarding its profitability, the hitherto market performance of recent Bordeaux en primeur campaigns have shown that there is still profitable investment to be made, namely second wines of first growths and grand vin of chateaus with lower-tier classification. Of course, let us not forget that past performance is no guarantee of the future.
Comparing 2014-2016 vintages of Lafite, Petit Mouton and Carmes Haut Brion, we can see that Lafite has not been the top performer for these three campaigns. Carmes Haut Brion and Petit Mouton seem more consistent and therefore appear to make better investment.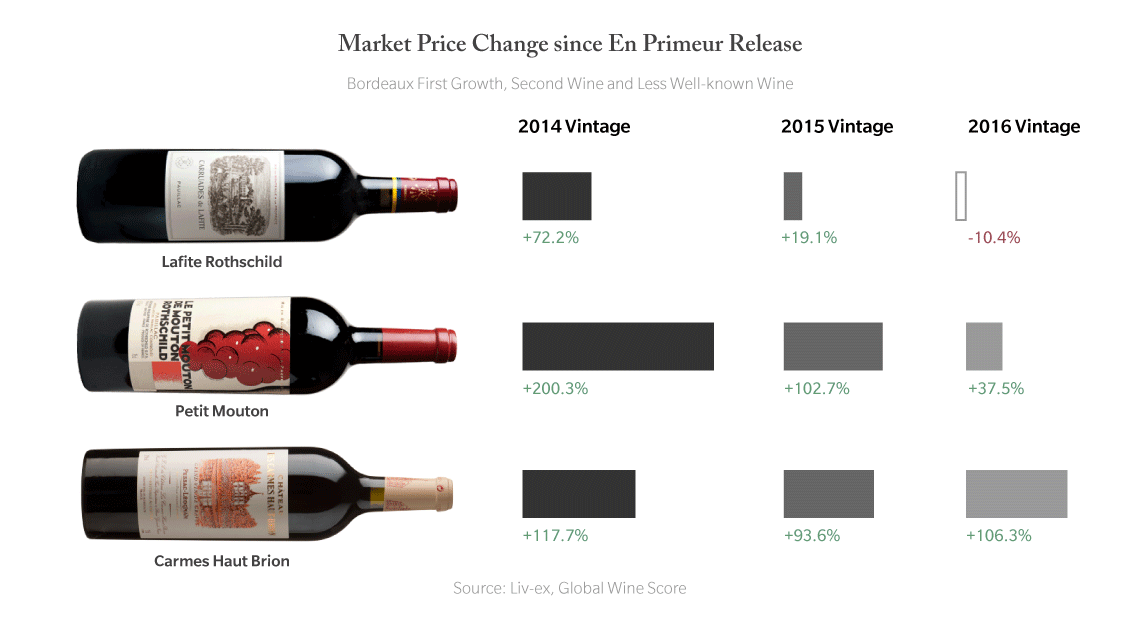 However, it is worth remembering that value appreciation and liquidity need to go hand in hand. In 2018, over 10 per cent of the total value traded on Liv-ex, the dedicated global exchange for fine wine, came from wines by Chateau Lafite.
All in all, 2018 is an unusual vintage that has hallmarks to rival modern-day benchmarks such as 2009, 2010 and 2016. With sufficient market information and the right advice, buying Bordeaux 2018 en primeur can be rewarding both for personal enjoyment and income-generation.
It is still early days in the 2018 en primeur campaign with over 70 per cent of the major chateaus yet to release. We recommend that Bordeaux lovers pay close attention to the upcoming releases – not just on the great brands that form the stable of private wine cellars, but also the up-and-coming chateaus which have the potential to break out from the mid- to lower-tier.