The Answers With… YunB on the liberating possibilities of content in a Web3 world
"Content will be the cure". In these cynical times, those are words to live by. The person who uttered them is also militantly devoted to standing by them: YunB, a Korean-American artist and content director at Fandom Korea, a South Korean Web3 studio.
His conviction underlines in red a particularly urgent and timely truth, which is that as technology hurtles towards new frontiers, as Web3 becomes less of a distant final destination and more proximal to present tense realities, the human element, human endeavour in guiding the way it unfolds upon society, is ever more crucial. Upon launching successful NFT campaigns with K-Pop legend G-Dragon, he comes bearing good tidings about the next phase of music, entertainment and popular culture as a whole, that are poised to convert the skeptics.
We caught up with him at the exquisite Arcc Spaces venue in One Marina Boulevard for what was an illuminating and reassuring chat. Read on below.
What do people need to know about Fandom Korea?
We specialise in curating original NFTs for creators. We work with two different types of creators: mega-IP superstars such as G-Dragon and creators that comprise the ecosystem of the creator market, such as TikTokers, whom we worked with for our TikTok moments campaign. We offer curation; we put together personalised NFT content that hinges on the relationship between the creators and their fanbase.
The content has to have real-world utility, which differs from the traditional NFT market. We want to veer away from the narrative that NFTs are a scam by offering content with tangible benefits.
Is it a conscious aim of Fandom's to set itself apart from the other players in the NFT space?
Yes. Definitely. It's a known fact that NFTs and cryptocurrencies have been abused by dishonest organisations. So, what we do is utilise blockchain and Web3 technology to facilitate connections between fans and creators. We want to use this technology to deepen the bonds between both sides and maximise the benefits that fans can get from purchasing these NFTs.
Beyond the fact that it's a mark of distinction, why is tangibility so important to Fandom?
Tangibility is the most important thing because it's real: you can touch it, see it and feel it. It's an experience. Without the tangible aspect of it, we wouldn't want to call it a benefit. Take for example our campaign with G-Dragon's brand Peaceminusone: birth-tier NFT holders could easily apply for a chance to win his signature line of Nike sneakers, the Kwondo 1, in our giveaway. That's something that, as a fan, you would consider to be a benefit. The birth-tier was $88. We priced it that way because G-Dragon's birthday is August 18 1988. That's what we mean by curation.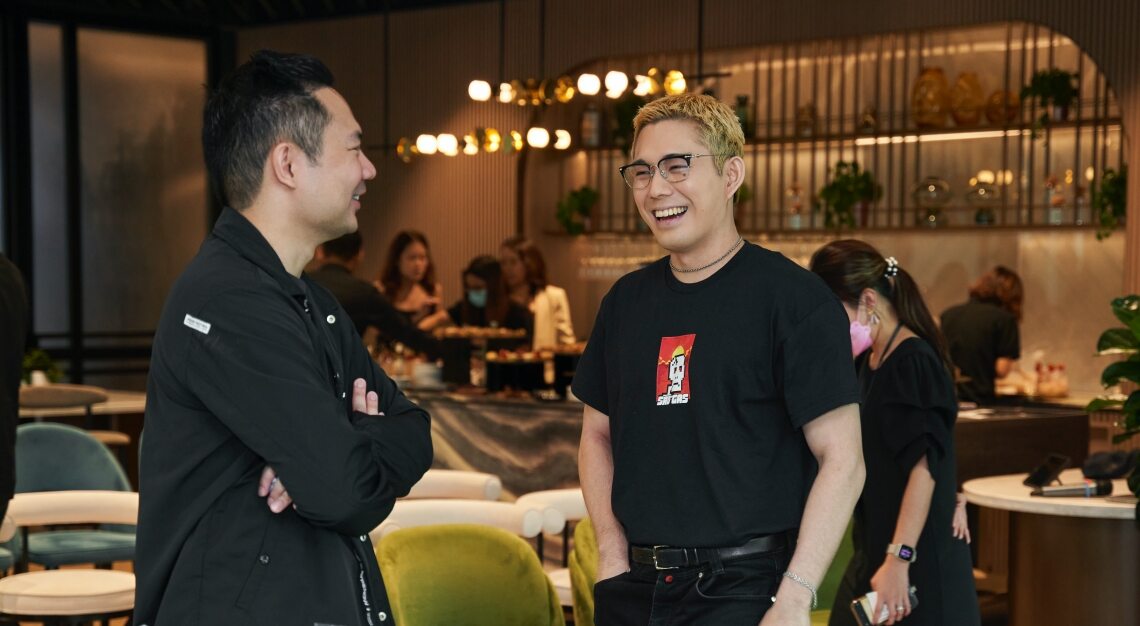 That's a great approach to the phygital experience. Why is it important for businesses to understand and capitalise on it today?
You have offline utilities where people go to concerts and attend fan meetings and networking events. You also have the digital space, which includes the metaverse and cryptocurrencies and so on. The gap between those two is becoming incrementally smaller as Web3 advances. And in this space, content is key in onboarding younger audiences, such as Generation Z. Without tangible benefits that align with good content, it's really difficult to approach that audience.
Technology alone isn't enough. You can't keep shoving technology in someone's face. You have to give them good content without talking about the backend processes of the content. We want to keep it as natural as a possible and let the content speak for itself and let the benefits come through this technology while it operates on the backend. Once the user experience and the backend become smooth enough, the idea of the phygital space will be less of an alien concept.
It all comes down to good content. Without it, there's no reason for anyone to be interested in the phygital space.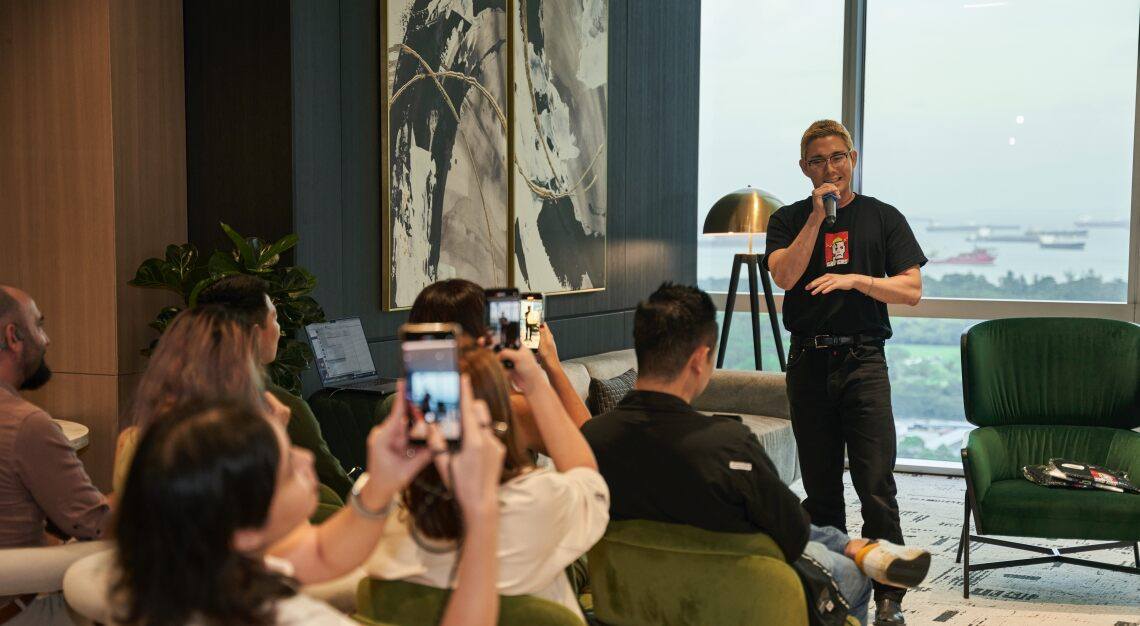 And what is good content to you?
I'd draw a line between good and noble content. Noble content serves a special cause; it's a form of social activism. It can be incorporated into a different forms of content. But in my opinion, good content doesn't need to rely too much on social benefits and consciousness. Good content has to be in tune with the viewer's perception and outlook, depending on culture and demographic. It has to cater for what they find entertaining or consider to be entertainment worthy. The onus is on business to do the research and adapt to figure out what that is.
In Korean, there is a word to describe the attitude of versatility and openness to new formats: 태도 (taedo). Businesses have to be embody this.
As cultural phenomena, why are NFTs the next frontier in music and entertainment as a whole?
Entertainment is all about IP and content. So for creators and fans, NFTs widen the spectrum of ownership. You can own anything you make that way. I think that we're done with the era of NFTs being abused as cash-grabs. We're heading in a direction where the guidelines on what proper NFT ownership experience is and what proper transactional processes between a fan and creator are, are slowly being formed. Just because NFTs are a form of decentralised finance doesn't mean there shouldn't be guidelines.
We're in a good place because the UX aspect of it is getting better and consumer consciousness is much more aware and discerning about what makes NFTs good. The landscape will be changed in terms of ownership, as well as the creators being more free and the relationship between creators and fans becoming more intimate.
As for entertainment companies and businesses, the ones who stick to the old ways will miss out and the early adopters will reach the new frontier. The entertainment industry is currently the most gate-kept community. But with NFTs and Web3 technology, that will change. There's a new market forming now.
Lastly, how will you convince the skeptics to take NFTs seriously?
If you were crypto-negative and I told you that we worked with G-Dragon and Peaceminusone on an NFT and sold out on OpenSea in a day, you'd take us seriously, right? And if I told you that it happened during a crypto winter, it'd open your ears up at least. That project is proof that crypto can work. Content will be the cure for the crypto winter.
The problems with crypto started when people focused on crypto as the main thing. But I don't want crypto to be the main thing when you're working with content and IP. Keep all that stuff in the background and focus on the main product, which is content.