In our sixth episode of At Home With Robb, Tristin Farmer of Restaurant Zén shows us how best to cook marron. The live series continues with another episode (4 June, 9pm) featuring Jeremy Gillon from Restaurant Jag. Sign up here
Dinner at Restaurant Zén doesn't come cheap, but for good reason. Attentive service aside (watch out for that guy with the dad jokes), the food's refined, very delicious and most of all, hearty. And unlike what some fine-dining stereotypes portray, you won't find yourself hungry for char kuay teow after dessert.
While there's no way to enjoy the full Restaurant Zén experience for now, it is possible to bring a bit of it back home. Ordering in is a piece of cake, but if you're dying for a cooking adventure to keep yourself busy (and well fed), then you're in for a treat. Last Thursday, in our sixth episode of At Home With Robb, executive chef Tristin Farmer showed us how to make Smoked Marron in a yuzu kosho butter sauce, and we've got the recipe here for you.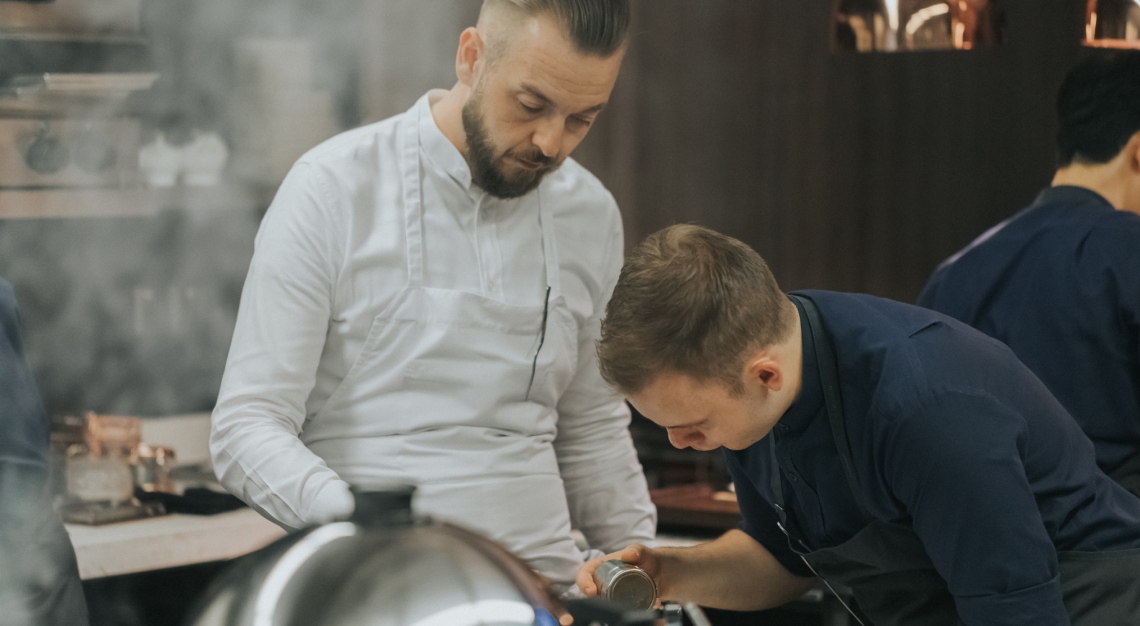 All you need is an hour of your time (if you can work fast), the freshest marron, a charcoal grill and a whole bunch of items, like aromatic kosho. Seems complicated – it's really not – but what's an adventure without the little bumps to overcome? Also, the marron goes particularly well with Schloss Gobelsburg Steinsetz 2017 – an elegant and savoury white from Austria that's full of miso, chervil, white pepper and lemon. Get yours at Straits Wine at 20 per cent off if you enter 'robb2' at checkout (valid until 8 June 2020).
Read on for the recipe and what Farmer has to say about designing the perfect menu, food trends and criticism.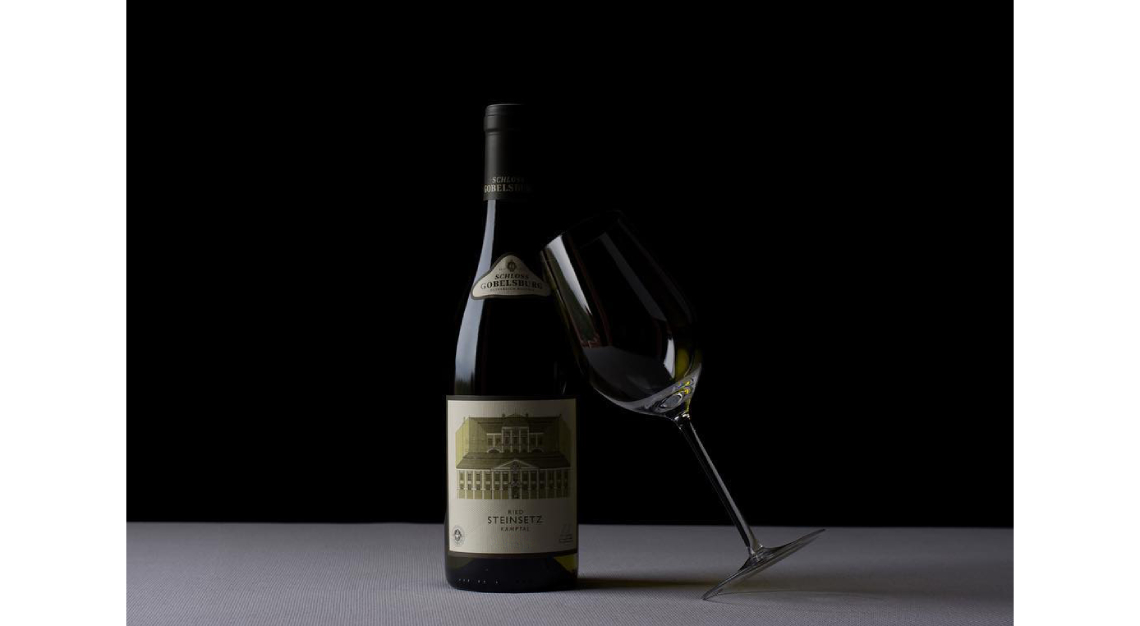 "I am staying positive and feel as good as I can be right now and trying not to over think the current situation we all face right now. I am staying positive and supporting my family and my team.
COVID-19 has made us all realise how grateful we should be for everything that we have. It is indeed scary how the world has gone upside down in such a short time.
Turning life upside down is perhaps a bit much. I like to push myself and always challenge myself to be better, and our current situation has forced me to adapt quickly in regards to business, operations and also lifestyle.
I am happiest at work when we are cooking service. The adrenaline rush, energy of guests having a great time and my team enjoying their work and pushing each other is a joy to watch. Seeing young chefs or waiters in the team grow, develop and go on to achieve great things makes me proud to be a part of their journey.
I am sure there will be changes in the food industry as all of us will need to adapt to conquer. The current restrictions and the ones that might come have completely changed the way we work and I am sure things cannot stay the same for some time. [But] we are ready and globally, I think everyone cannot wait to get back at having customers in their restaurants.
We do not know what will happen when we reopen to dining in. But one thing is for sure, is we will still bring the best ingredients, food and experience to our guests. We assess what we do and analyse our good and bad points daily. COVID-19 will not stop us from doing this.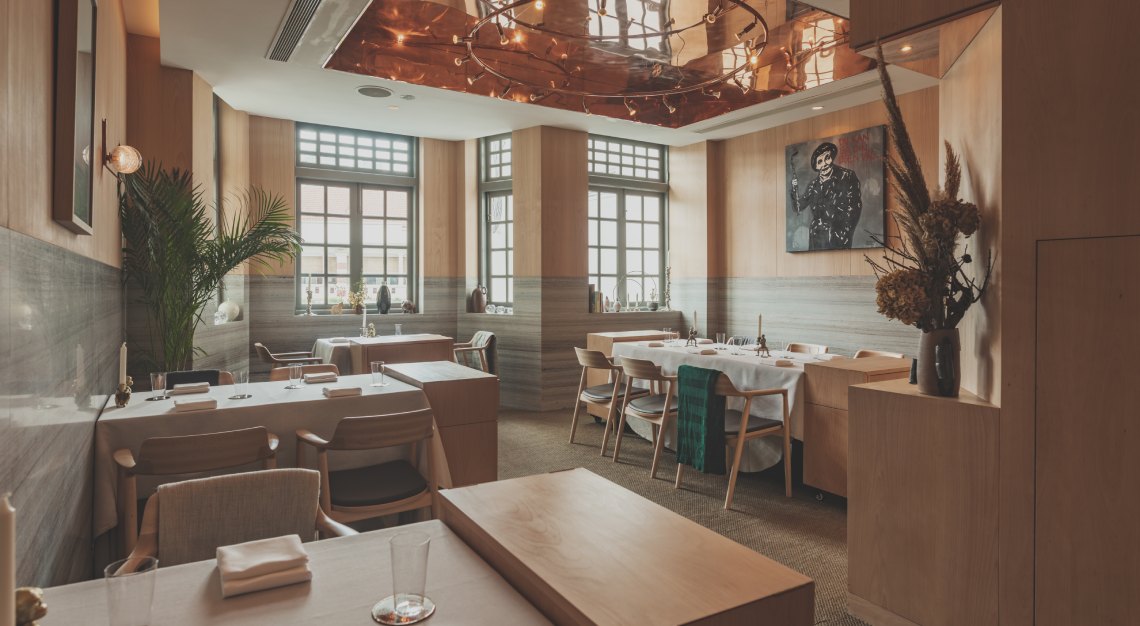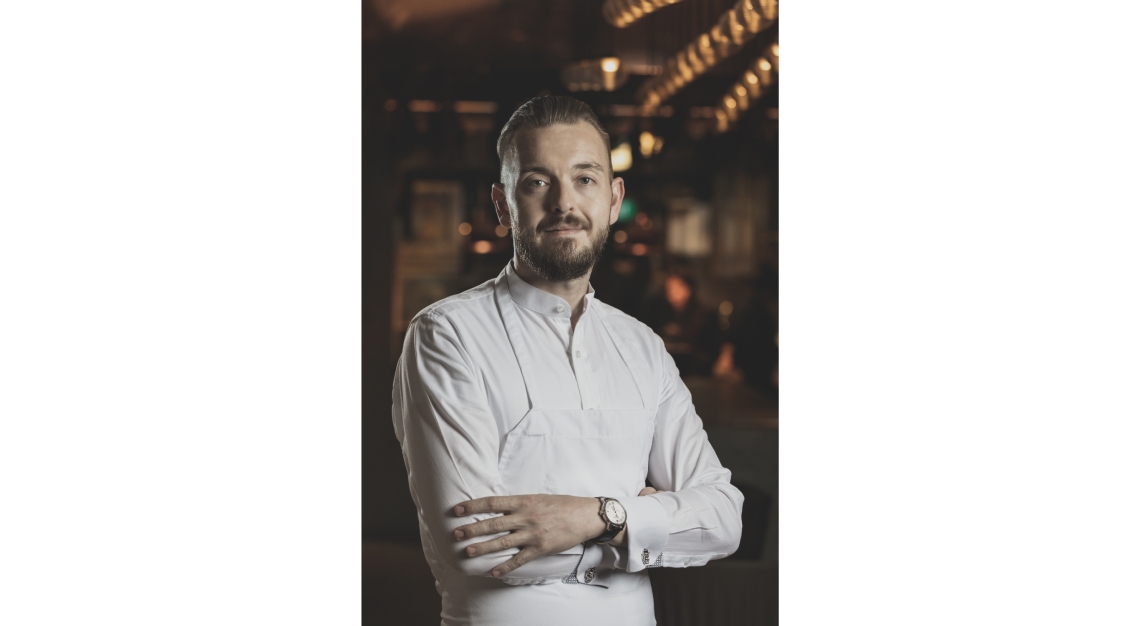 I am very proud of my background and by my beginnings. It proves how hard I worked from washing pots in a restaurant as 13-year-old teenager to becoming an executive chef of a two-star restaurant. I do not have anything that I would like to hide or be ashamed of.
What makes the greatest chef on earth? That is difficult to answer. I think any chef who cooks good quality ingredients with passion is a great chef, whether it is a burger, bowl of pasta or Michelin-starred meal.
My favourite comfort food is my mum's shepherd's pie, though she could just add a little more salt!
To achieve harmony when designing a complete meal would involve a lot of testing. There is a lot of testing involved when creating a menu and although it can be a very painful process, once the final dish is ready, the satisfaction is unbelievable. It takes experience, knowledge, a bit of talent, research and of course, teamwork.
I will sit down and eat the full menu once a month, assess every detail of the food, including how the food and drinks go with the music. It is important to put ourselves in our customer's shoes and not taste just that one spoonful of sauce. [It is also important to] constantly question what we do. Can we do it better? Did we explore every option?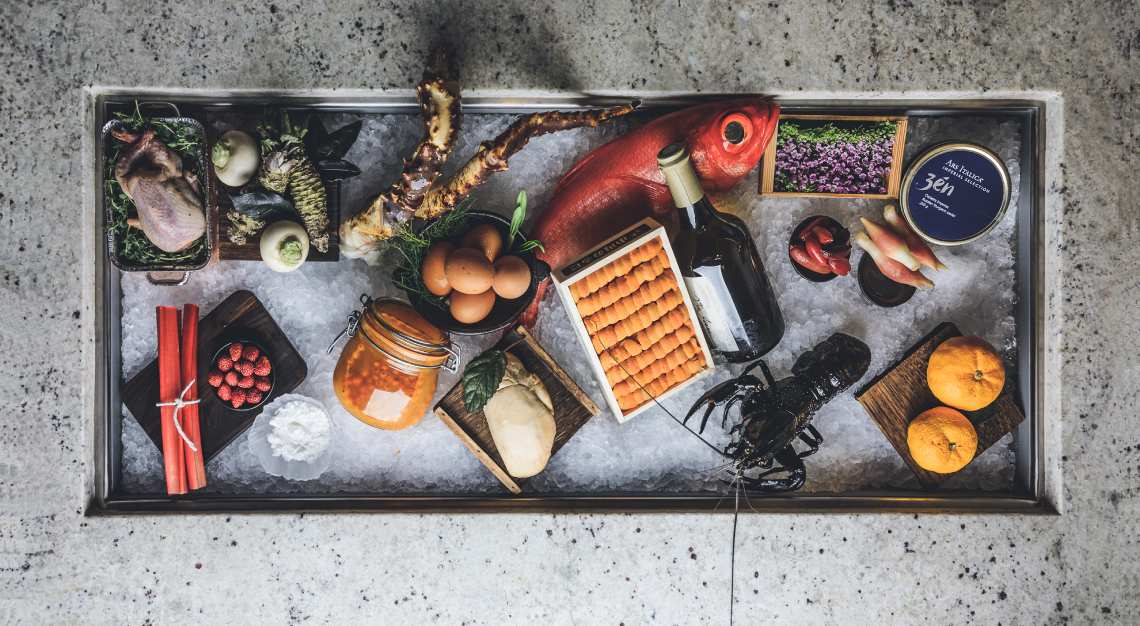 I was training to be a chef at 16 when the head chef asked me to drain the stock. So I poured all the liquid down the sink and kept the bones and vegetables. I had no idea what a fresh stock was. I thought they came in little cubes.
One of my career highlights was getting my head chef role at Maze by Gordon Ramsay and maintaining its one Michelin star for the three years I was there.
If I could pick a personal chef, dead or alive, it would be my partner Julia… once she's had a little bit more training from me.
Food trends have a place in our industry. Some can be important, groundbreaking ideas that are delicious and take food to a new level, and some are just weird. I think it is important not to be too hung up on them. Check them out if you like it, but it shouldn't change your style of cooking overnight.
My favourite food pet peeve? Lazy cooking.
I think it is important to always respect food. It doesn't have to follow heritage or tradition, but it has to be cooked with respect, energy and personality.
Don't take criticism personally. Put your head down and work hard. We don't have time for 'kitchen politics'.
Criticism isn't an issue for me. Seven years with Gordon Ramsay sorted it out."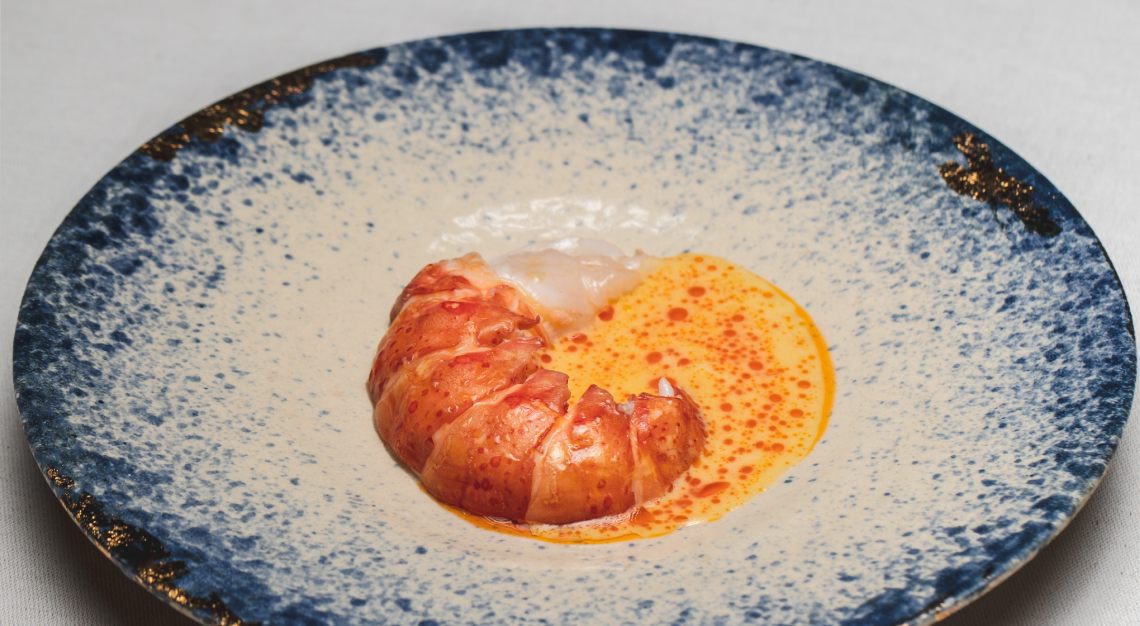 Tristin Farmer's Smoked Marron in Yuzu Kosho Butter Sauce
Restaurant Zén
Makes two servings
Butter sauce
100g sauce base*
25g coconut cream
130g butter
7g Champagne vinegar (reduced by half) or white wine vinegar
7g sea buckthorn kosho (alternatively, use yuzu kosho or fresh chilli and lemon zest)
5g sea salt
15g olive oil
Heat up the sauce, and blend in the coconut cream, butter, vinegar, sea buckthorn kosho and salt. Serve with the olive oil.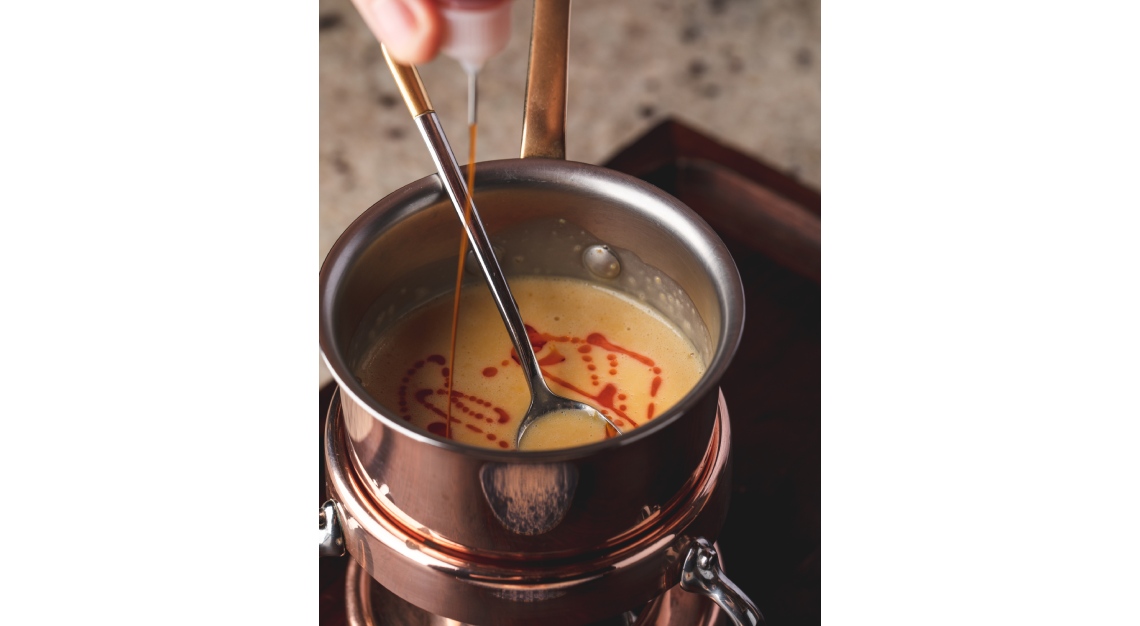 *Sauce base
100ml chicken or fish stock
200ml white wine
50g flat fish bones (optional)
30g crushed lemongrass
15g diced shallots
10g peeled and crushed garlic
1g lemon thyme
1g lemon verbena, chervil or coriander
1g star anise
Pinch of saffron or turmeric
Reduce everything (except the chicken stock and fish bones) by half. Add the stock and fish bones, then simmer for 45 minutes. Pass this through a sieve and reserve until required.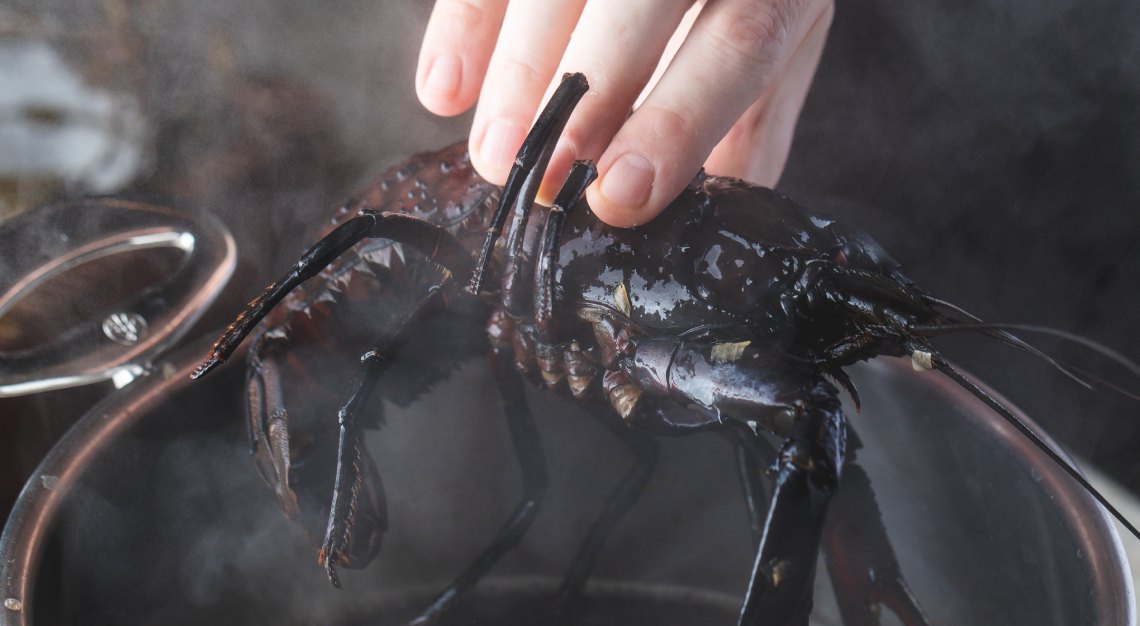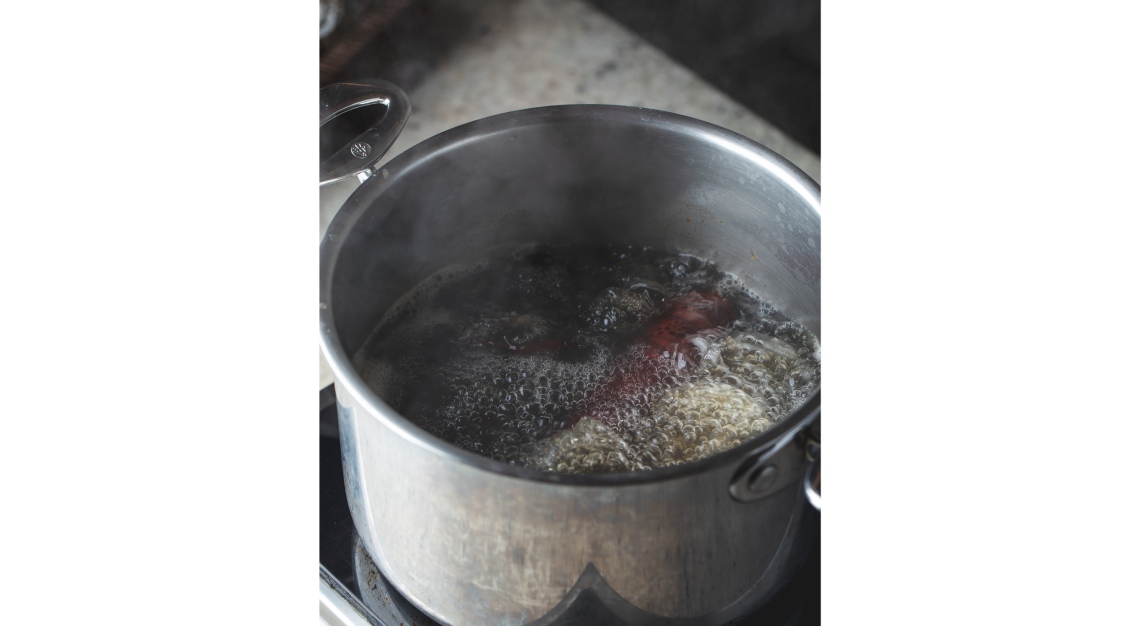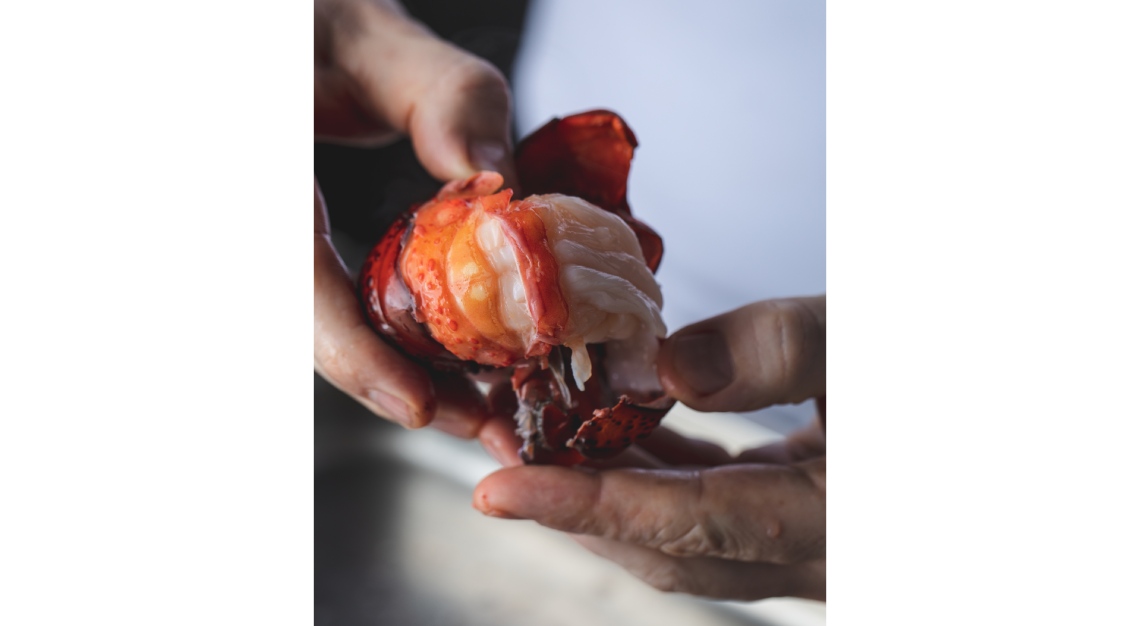 Court bouillon
1kg water
500g marron or lobster
40g white wine vinegar
40g sea salt
40g leeks
40g carrot
40g garlic
40g white pepper
10g thyme
10g parsley stems
Dice the vegetables into small pieces. Place them in a pot of water and white wine vinegar, and bring it to a simmer. Turn the stove off and let it steep for 30 minutes.
Once ready, transfer the poaching liquid to a separate pan and bring it to a boil. Drop in the marron and ensure it is fully submerged. Let it poach for two to three minutes.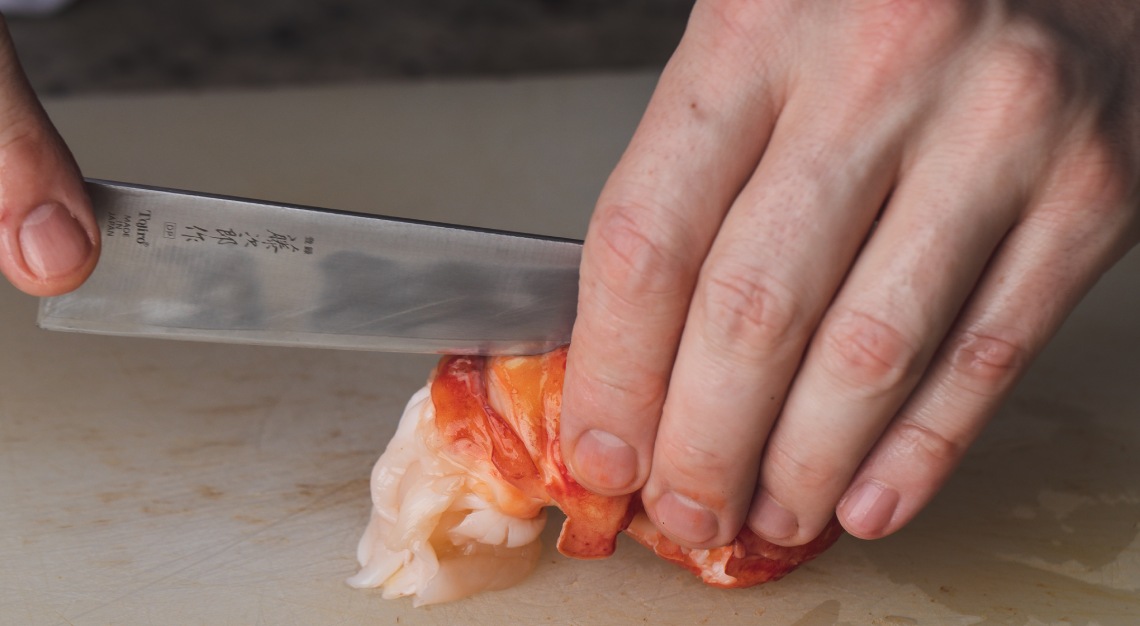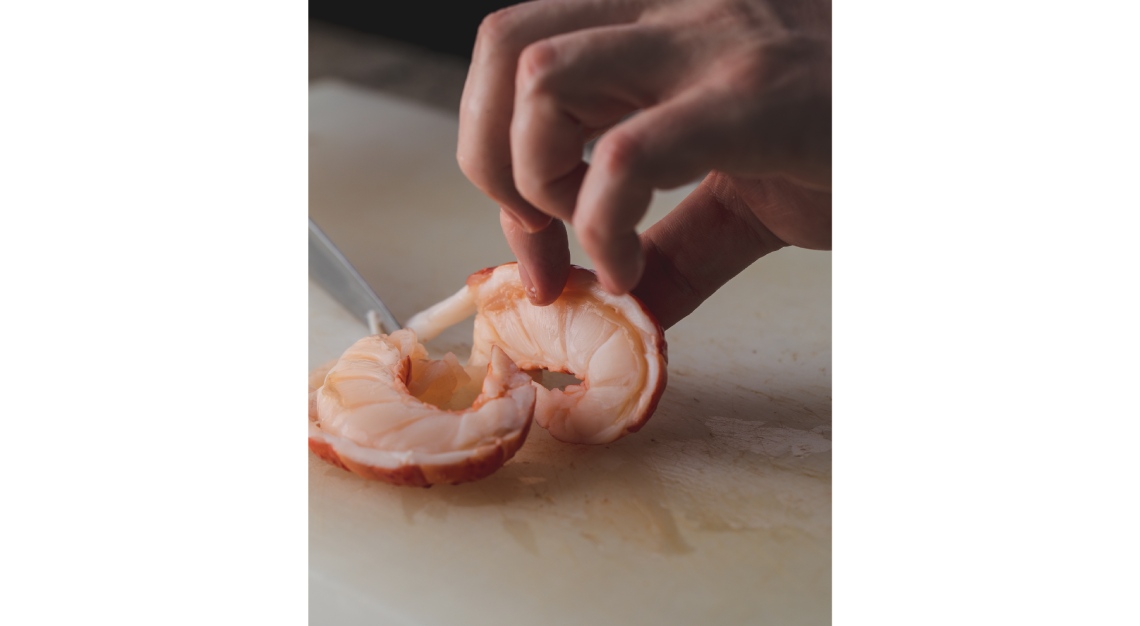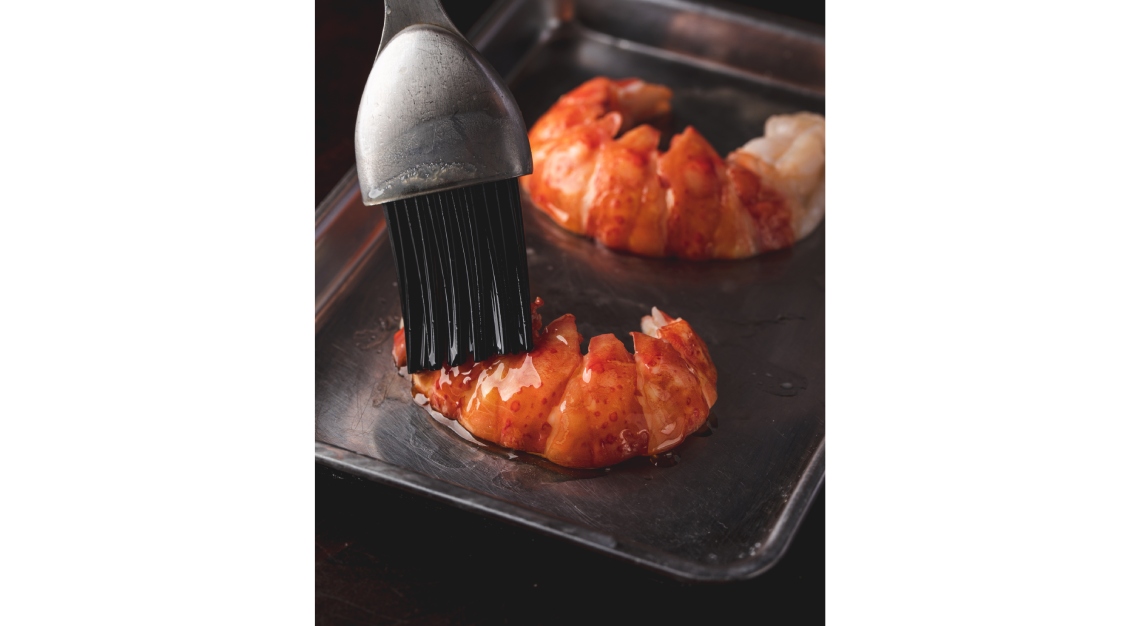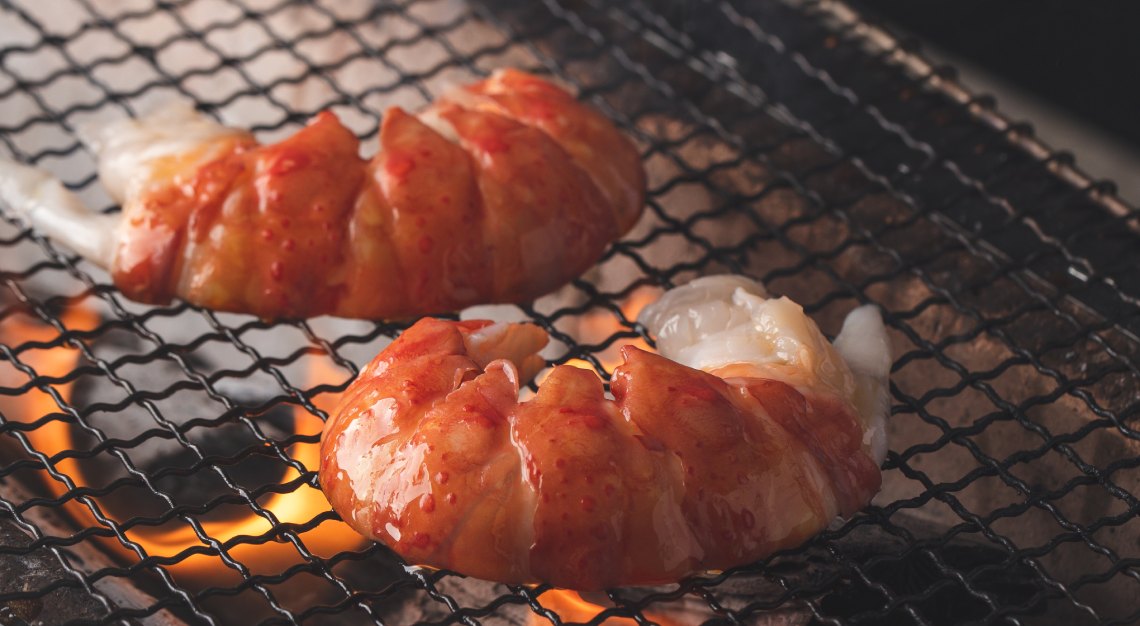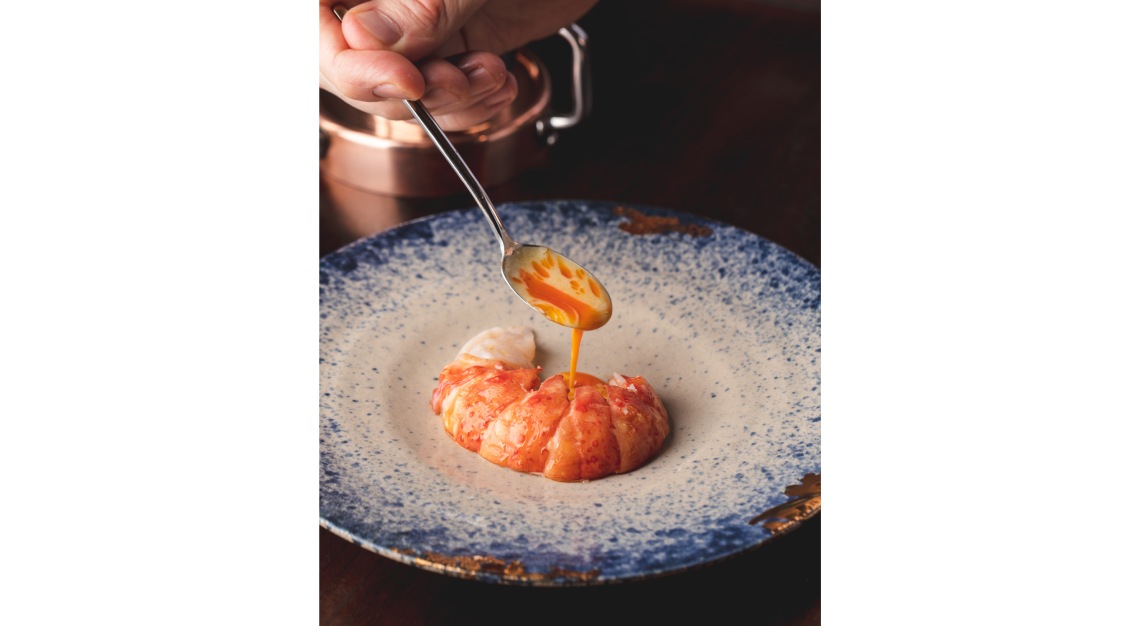 Finally, remove the marron, let it rest (like steak, you need the marron to relax and gather the juices) and stick a temperature probe in. Wait for its core to reach about 49°C, then split it in half. Brush it with melted butter and warm it gently over a charcoal grill.
To serve
Place one half of marron, cut side down. Drizzle on a side of butter sauce and top it with olive oil.