Big catamarans haven't been considered worthy sportfishing machines. That could change with this innovative design
Fishing is baked into the American dream, and US builders have the range of boats to prove it. There are hundreds of different styles of boats, from 5 metres bass boats to saltwater centre consoles from six to 20 metres LOA, all the way up to a new 52 metres designed as the world's first sportfishing superyacht. We're talking literally millions of hulls.
But StellarPM's new 26 metres power sportfish is a cat with very different stripes than the rest of the angling world. The SF2603—yes, SF stands for sportfisherman—is one of only a few big catamarans designed to go after large pelagics. Currently in the design and pre-production phase, it was developed with an owner who is a seasoned big-game fisherman. "He wanted a more stable and comfortable base than a traditional monohull could offer," Chris Holmes, founder of StellarPM, tells Robb Report.
The multihull pairs the same high-volume, tri-deck styling as the StellarCAT AL2503 platform but with an upgraded power option to satisfy the owner's desire to get to offshore fishing grounds faster—and a reasonable amount of efficiency.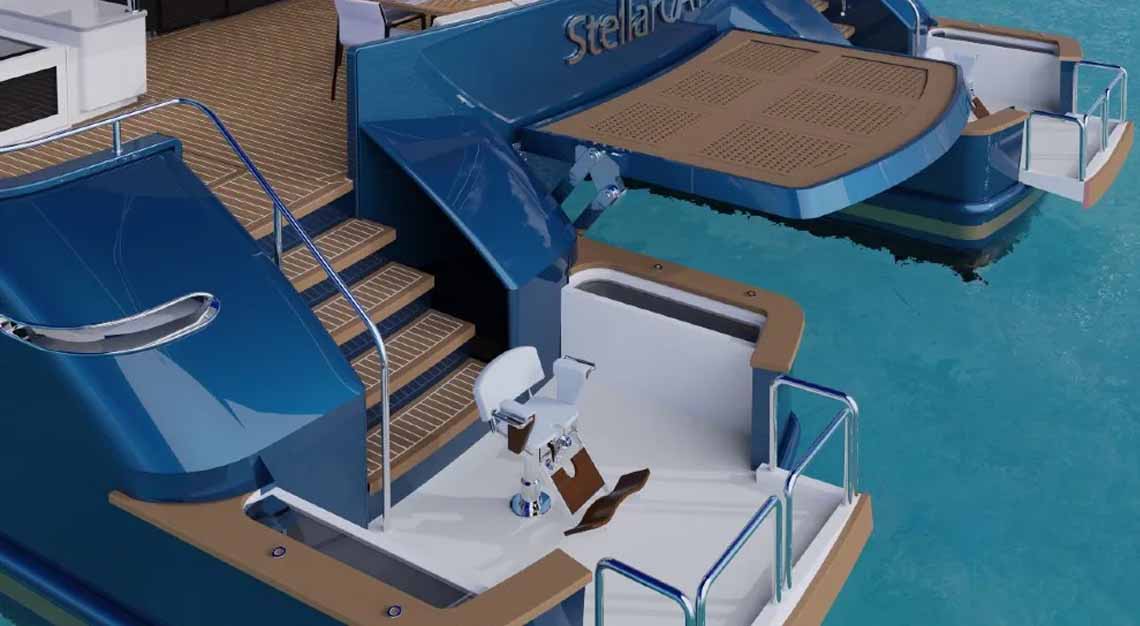 The twin Volvo IPS drives deliver a top speed of about 21 knots. Because the IPS system claims 35-per cent more efficiency than traditional shafts, and catamarans are more efficient than monohulls, this super cat is designed to make better use of its 19,684 litres of fuel capacity. A potential foiling solution could increase the boat's top speed to 35 knots, though the company declined to specify any technical details.
Cool key features that have been disclosed include a mega-tuna tower—among the largest in terms of height-to-boat length ratio—and near water-level extended cockpits on each hull with fighting chairs. These pods are where the fishing action happens, and as such, have reinforced soles and opening hydraulic transom doors for when a catch needs to be boated.
There are also fish boxes, livewells, and an ice machine for keeping the catch fresh, as well as a bait-fillet table and freezers. Freezers and compartments for rods, reels, and tackle are also built into the design. Naval architecture and engineering is by Dutch studio Ginton Naval Architects.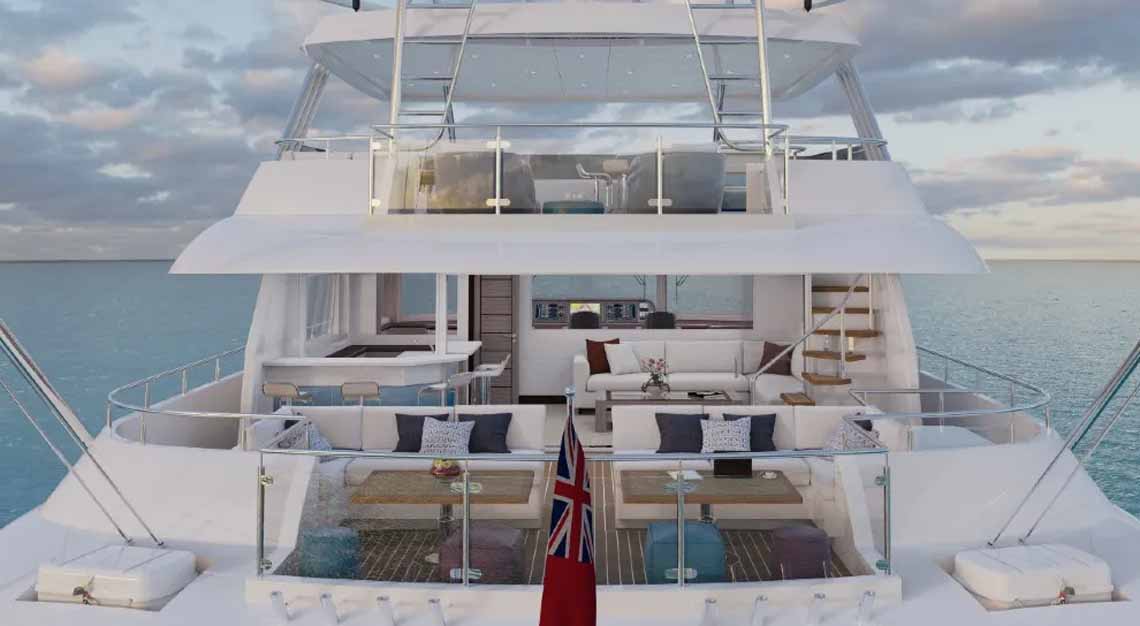 One of the owner's top mandates was stability in the ocean. The double-hulled catamaran design makes sense since it won't heel like a monohull and is less prone to rock and roll at anchor. The wide beam also delivers exceptional interior space that is often a third larger than a monohull of the same length.
"His list also included fuel efficiency," adds Holmes. That would help the 26 metres achieve a range of 4,445 kilometres, so it can venture to fishing grounds as far from the U.S. mainland as Belize and Nova Scotia. The lightweight all-metal construction and flat surface planing hulls also add to the efficiency."
"The owner has owned fibreglass boats before," says Holmes, "but sees significant advantages with all-aluminium construction, mainly from a collision and fire-safety perspective, but also low maintenance, eco credentials, rigidity, shock absorption, and comfort under way."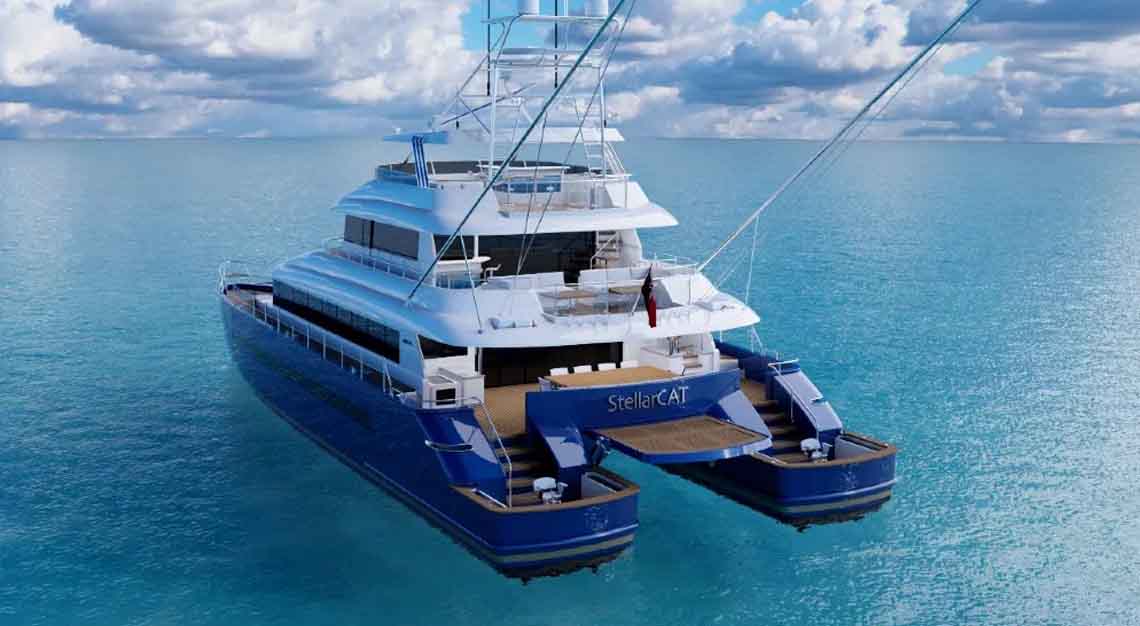 A longstanding desire among big-game fisherman to travel to fishing grounds 185-plus kilometres offshore or deep into the Pacific has driven up the length and range of sportfishing vessels. Probably the most extreme example is Royal Huisman's six-deck, 52 metres Project 406, which is billed as the world's largest sportfishing superyacht.
But it's not more than size. The owners are tasking builders with levels of superyacht fit and finish that provides comfort after a day of fishing. The new Viking 90 is a good example of that.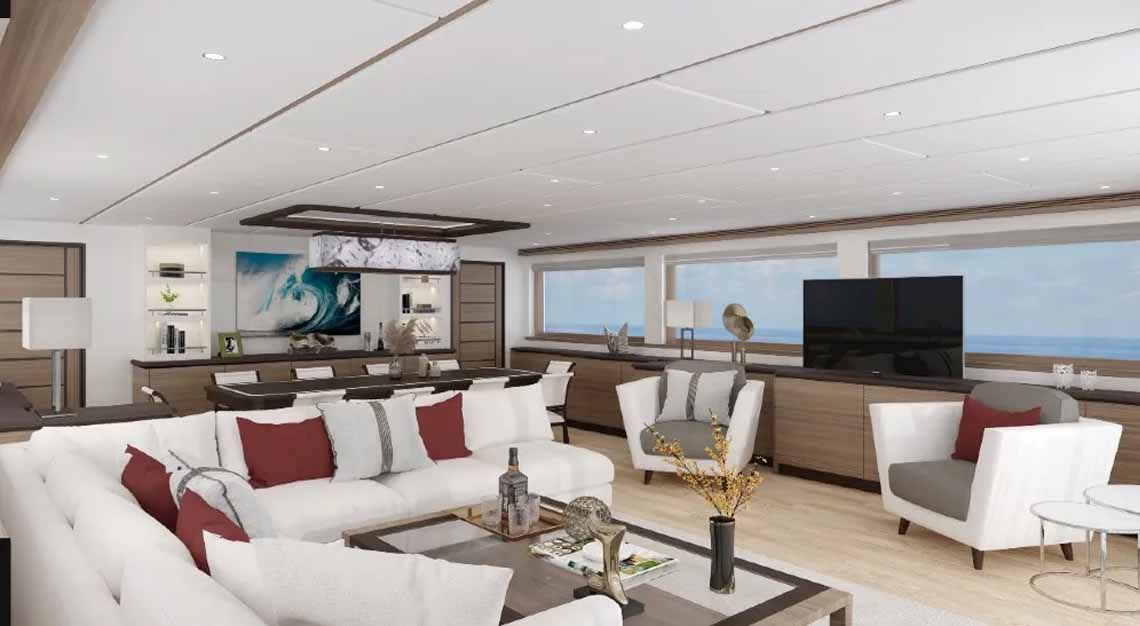 The SF2603's modular interior, which will be constructed at the StellarPM factory in Zhuhai, China, is currently being developed with the owner's designer—who remains anonymous. Holmes confirms the interior will be a similar theme to StellarPM's 33 metres motoryacht Destination One which is currently in build. "The owner wants good interior flow and a superyacht-like salon," he says. So, take these renderings as examples of what the interior might look like.
SF2603 will be designed to meet Lloyd's +100A1 SSC Yacht Mono G6 classification, with delivery scheduled for the summer of 2025.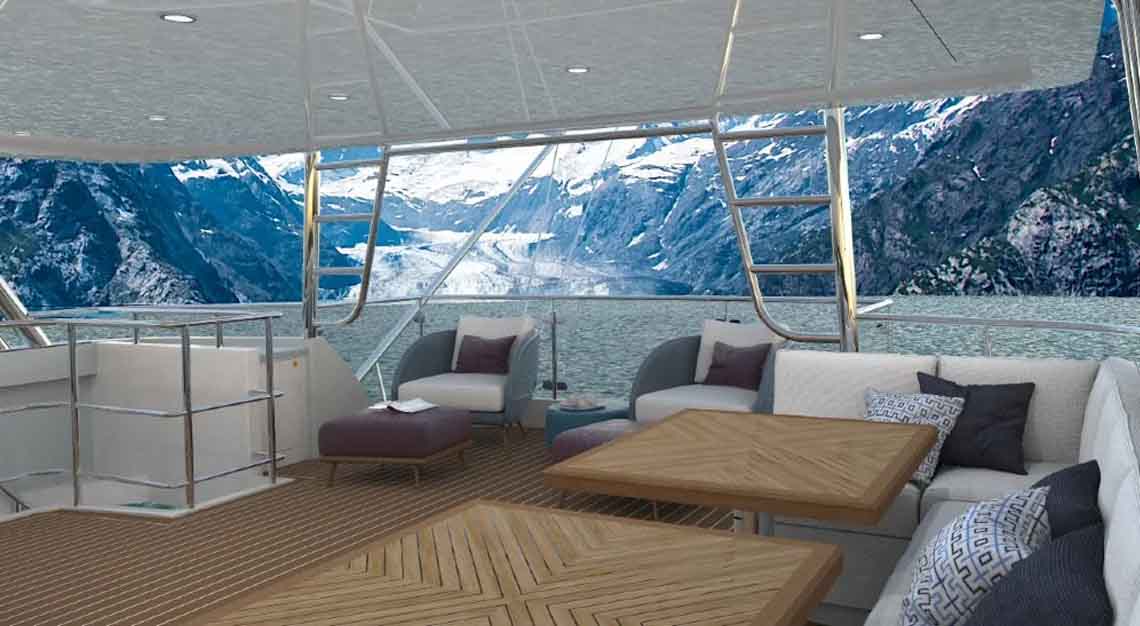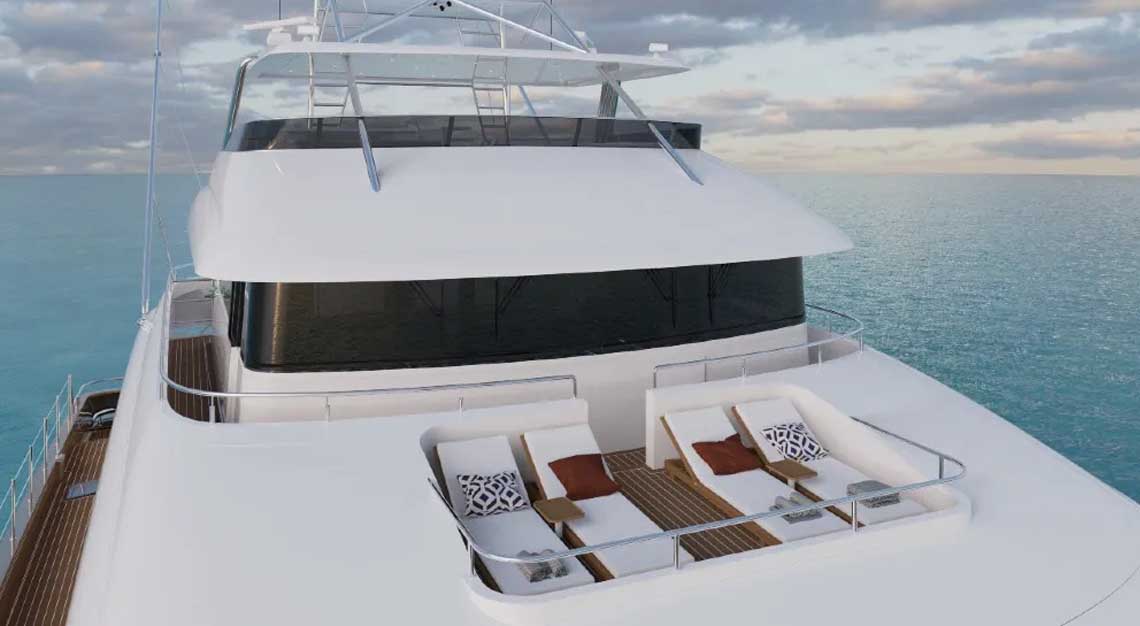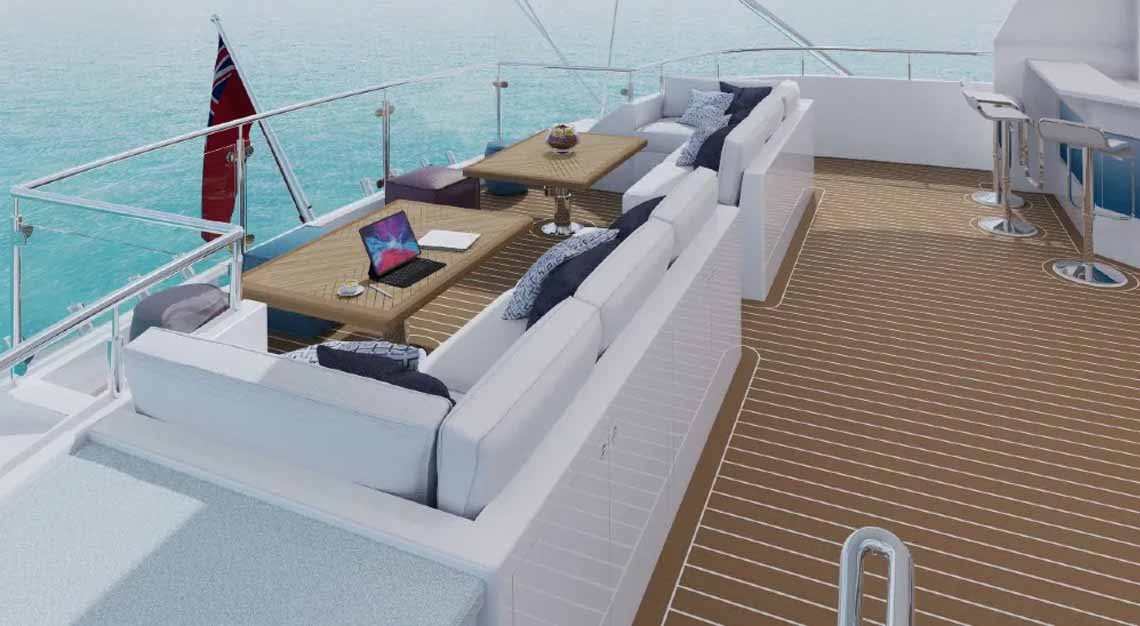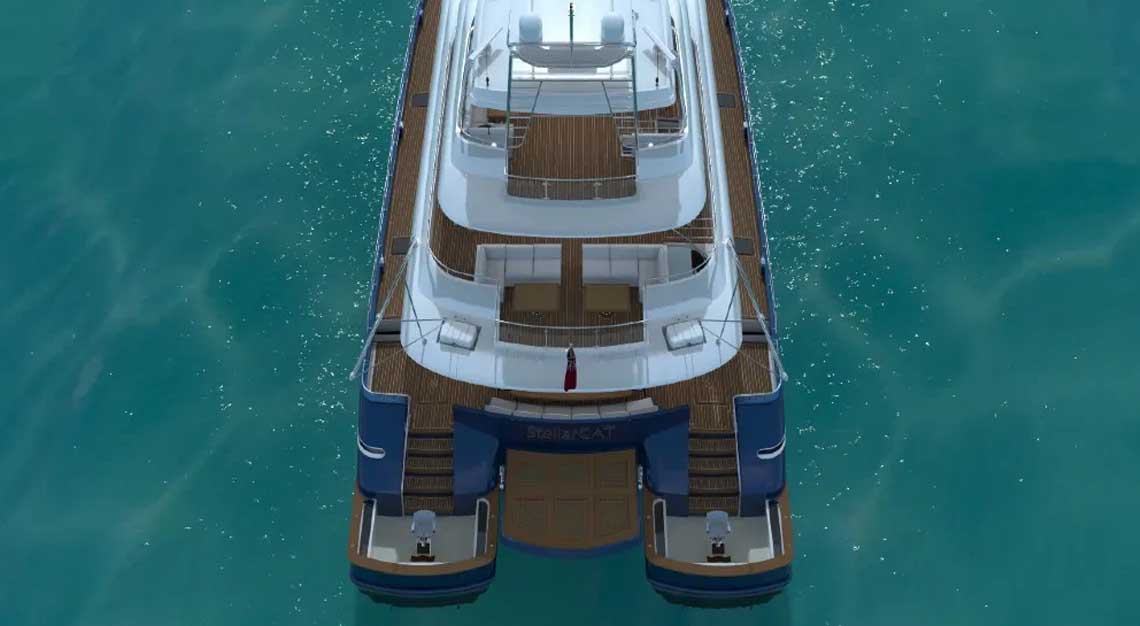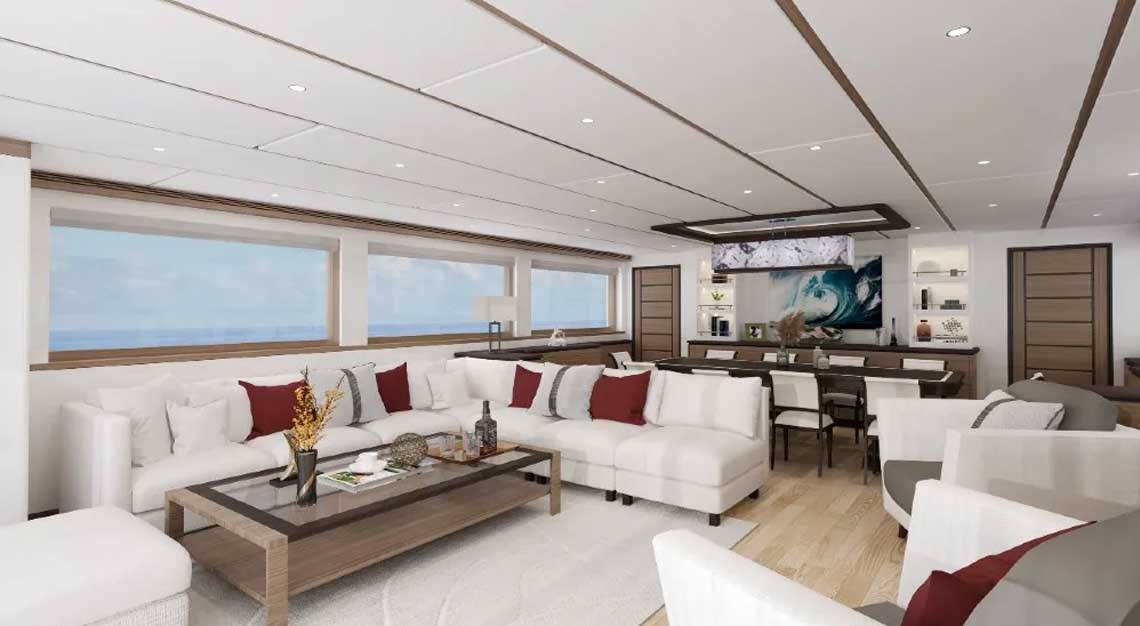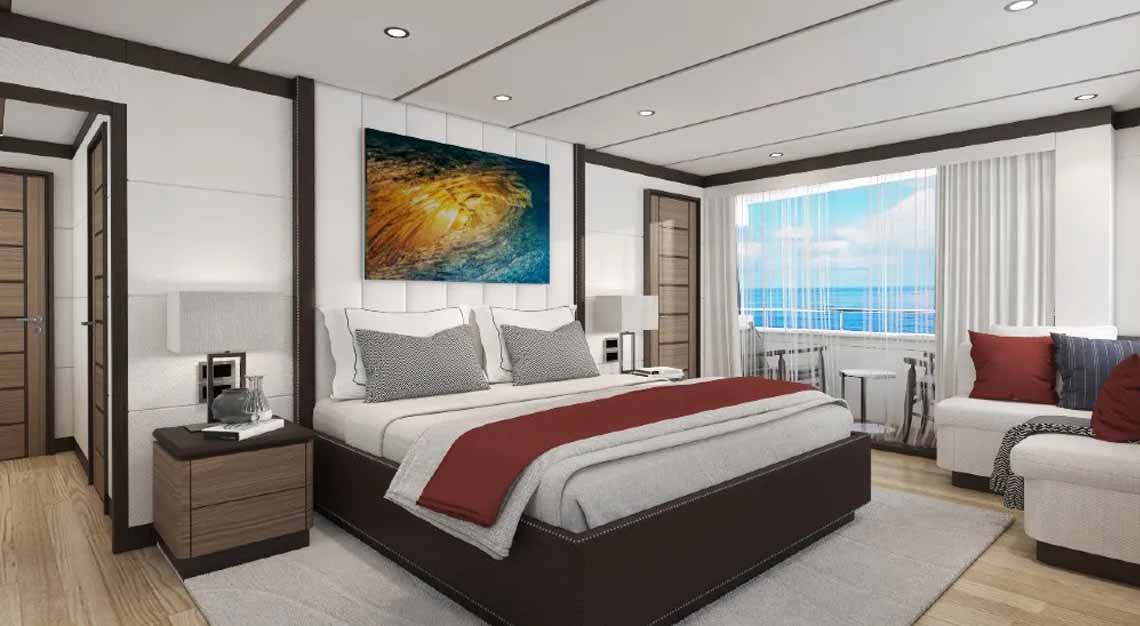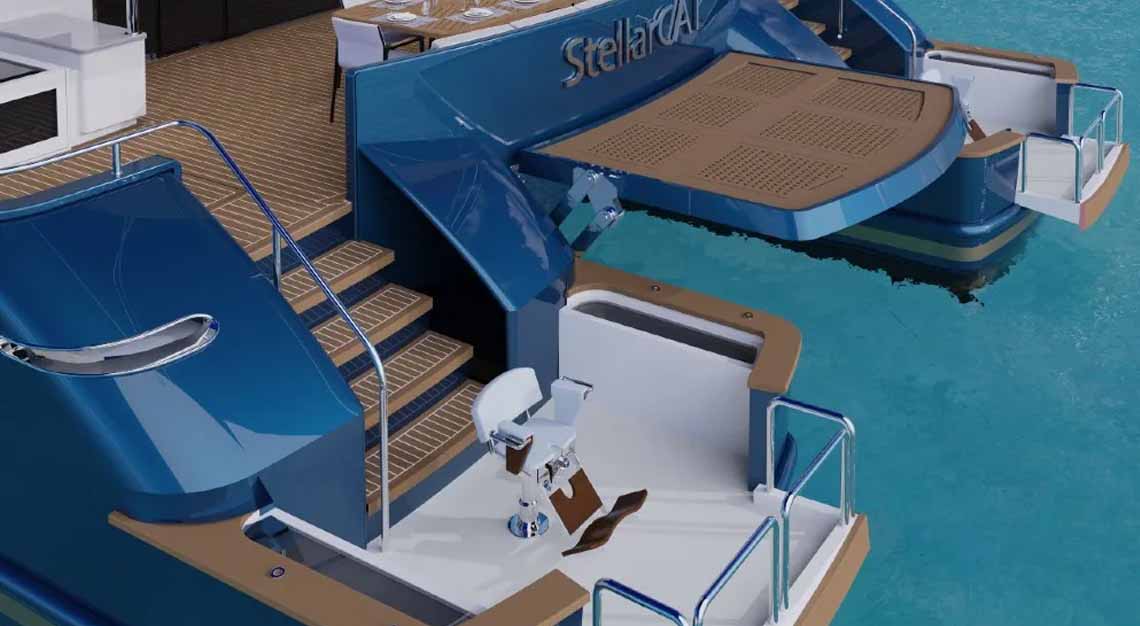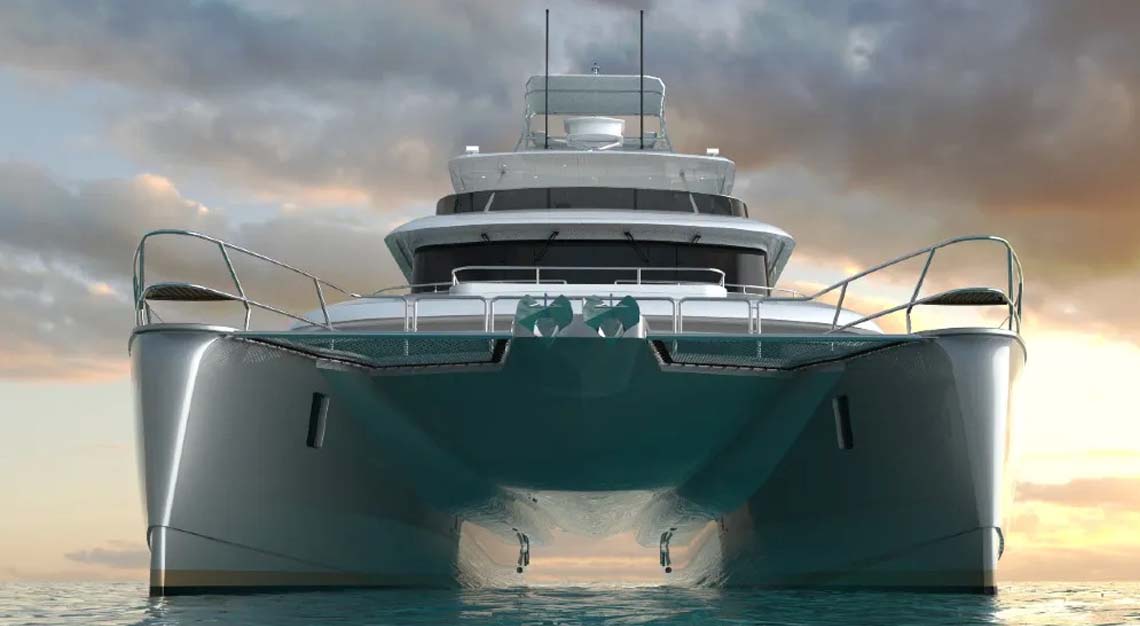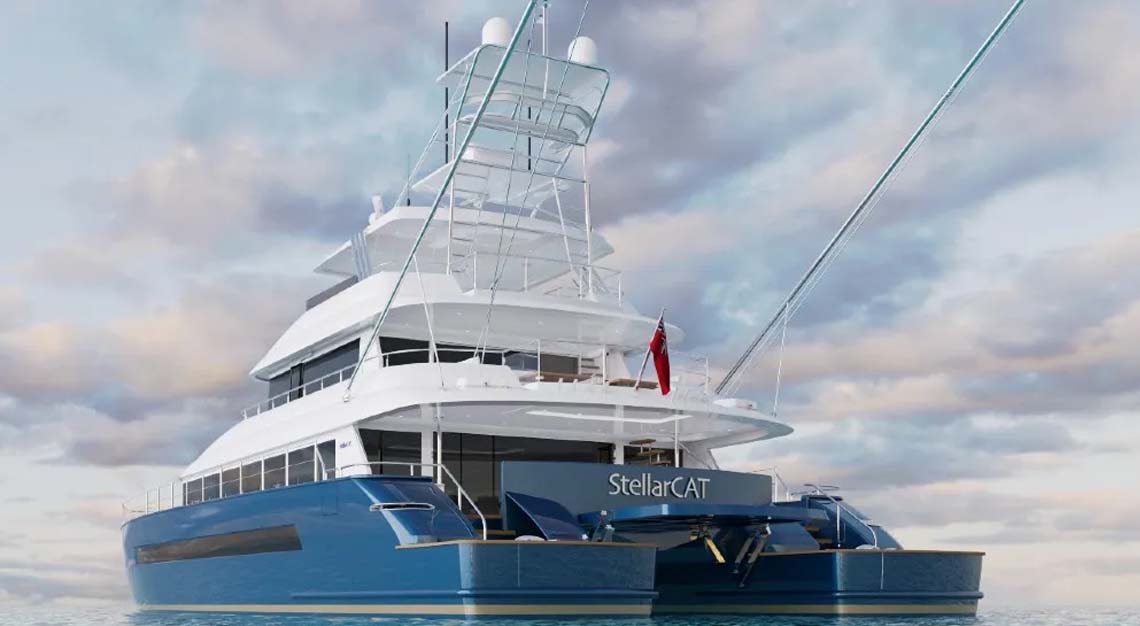 This story was first published on Robb Report USA